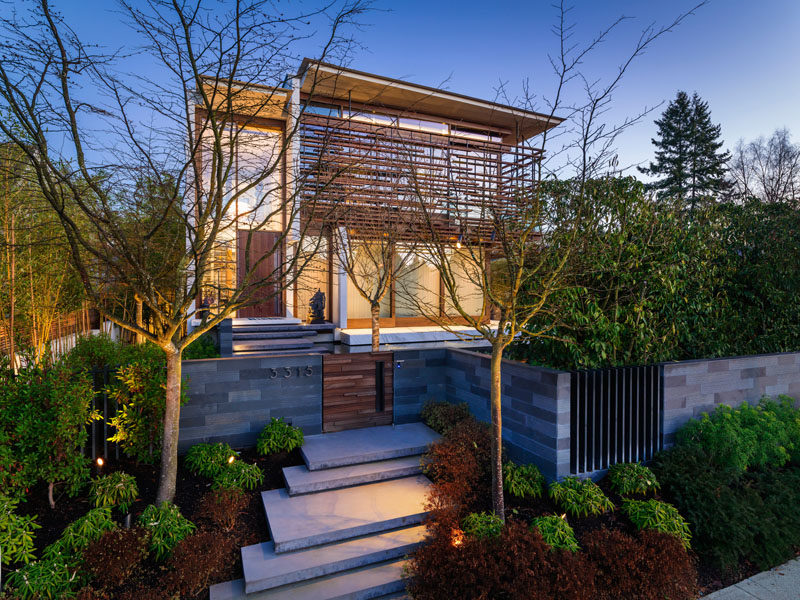 Arno Matis Architecture together with RUFproject have completed the renovation of a house in Vancouver, Canada, that features exterior timber slats that wrap around the outside of the home.
The timber slats provide shade and privacy to the large windows, and are mounted to a minimal steel frame that's suspended from the roof.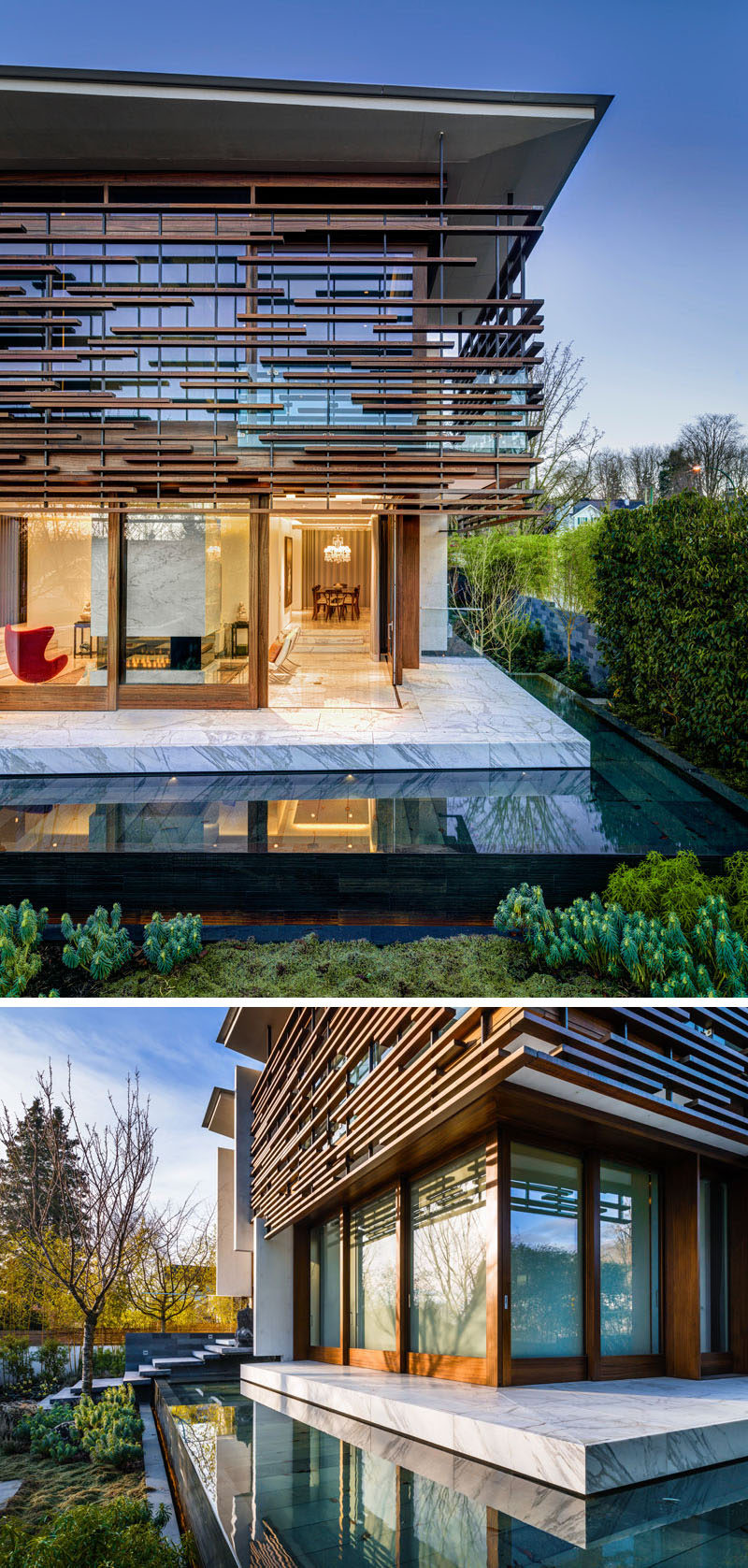 ---
Stone steps, a water feature, and a wood door with large wood-framed windows welcomes you to the home, while inside, white walls and colorful artwork fill the foyer.
---

---
Just off the foyer is the formal living room with a large see-through fireplace. The rooms of the home flow from one to another with sliding doors enabling the interior to be opened to the outdoor landscaping.
---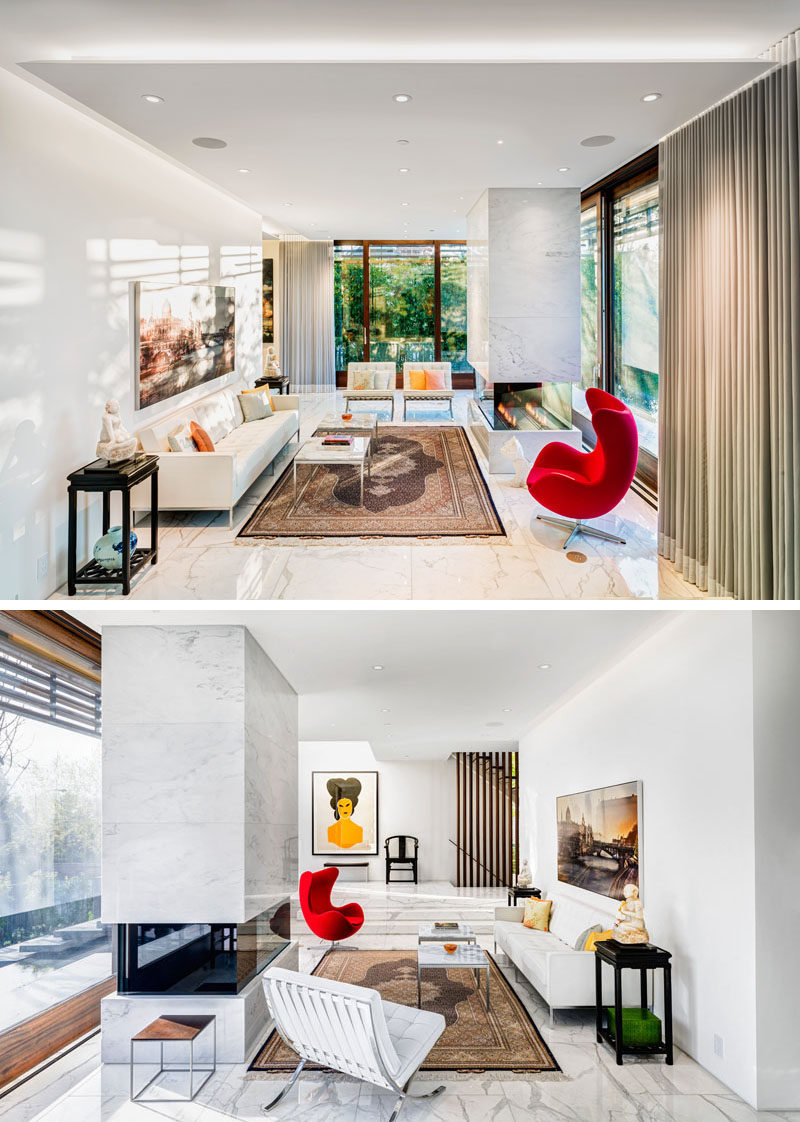 ---
Around the corner from the living room is the dining room and kitchen, where white marble surfaces have been combined with dark wood cabinetry to create a warm modern appearance.
---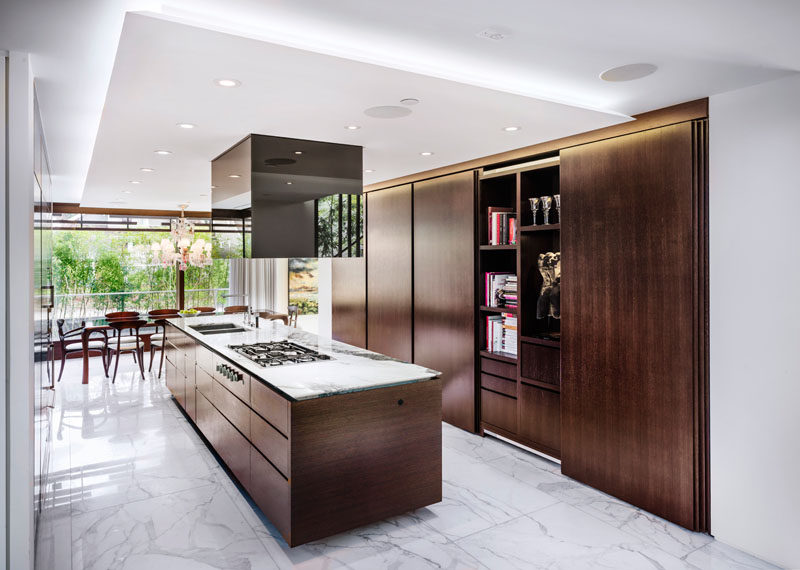 ---
Just off the kitchen is a quiet and peaceful oasis where influences from the clients travels to Bali and Thailand can be seen with a water feature, statues, and bamboo.
---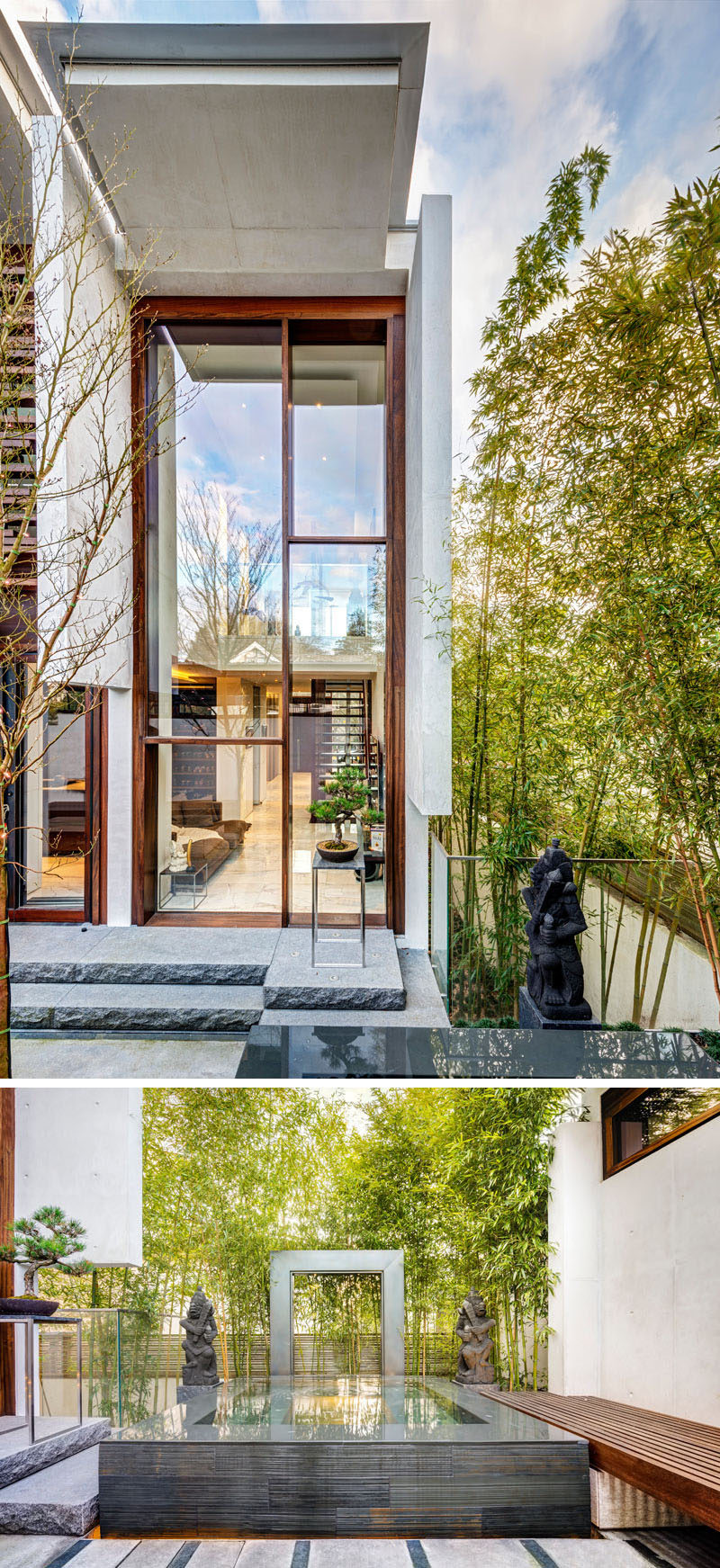 ---
Circling back around to the front door, there's a wooden staircase leading to the other levels of the home.
---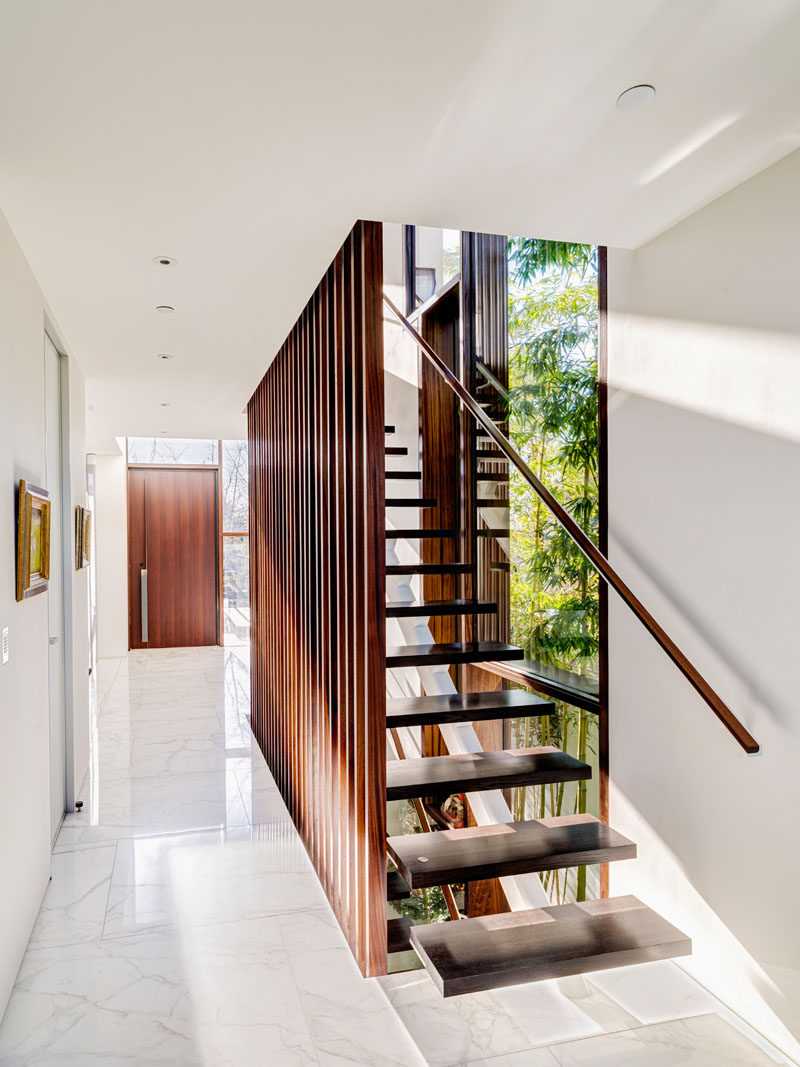 ---
Upstairs there's a master suite with a stone-covered fireplace at the end of the bed and a private lounge area off to the side.
---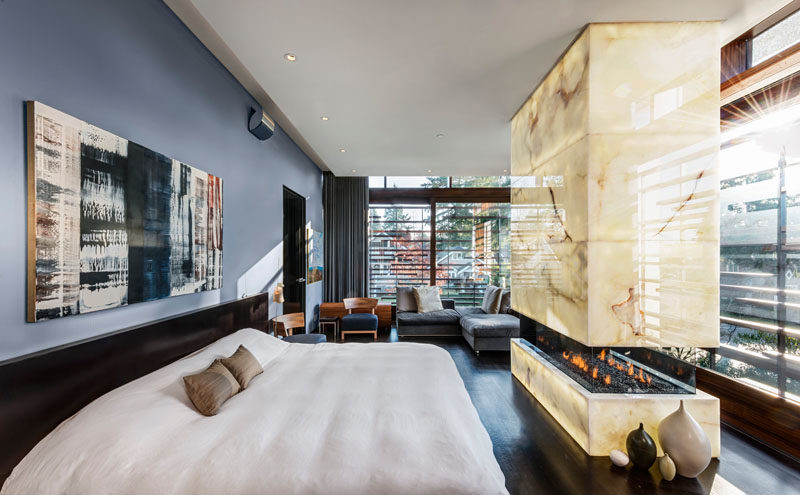 ---
Beside the private lounge is the master ensuite bathroom. In the small hallway, there's access to the toilet and laundry, while in the spacious bathroom there's a standalone bathtub, double vanity and a large glass-enclosed shower with rainfall shower head.
---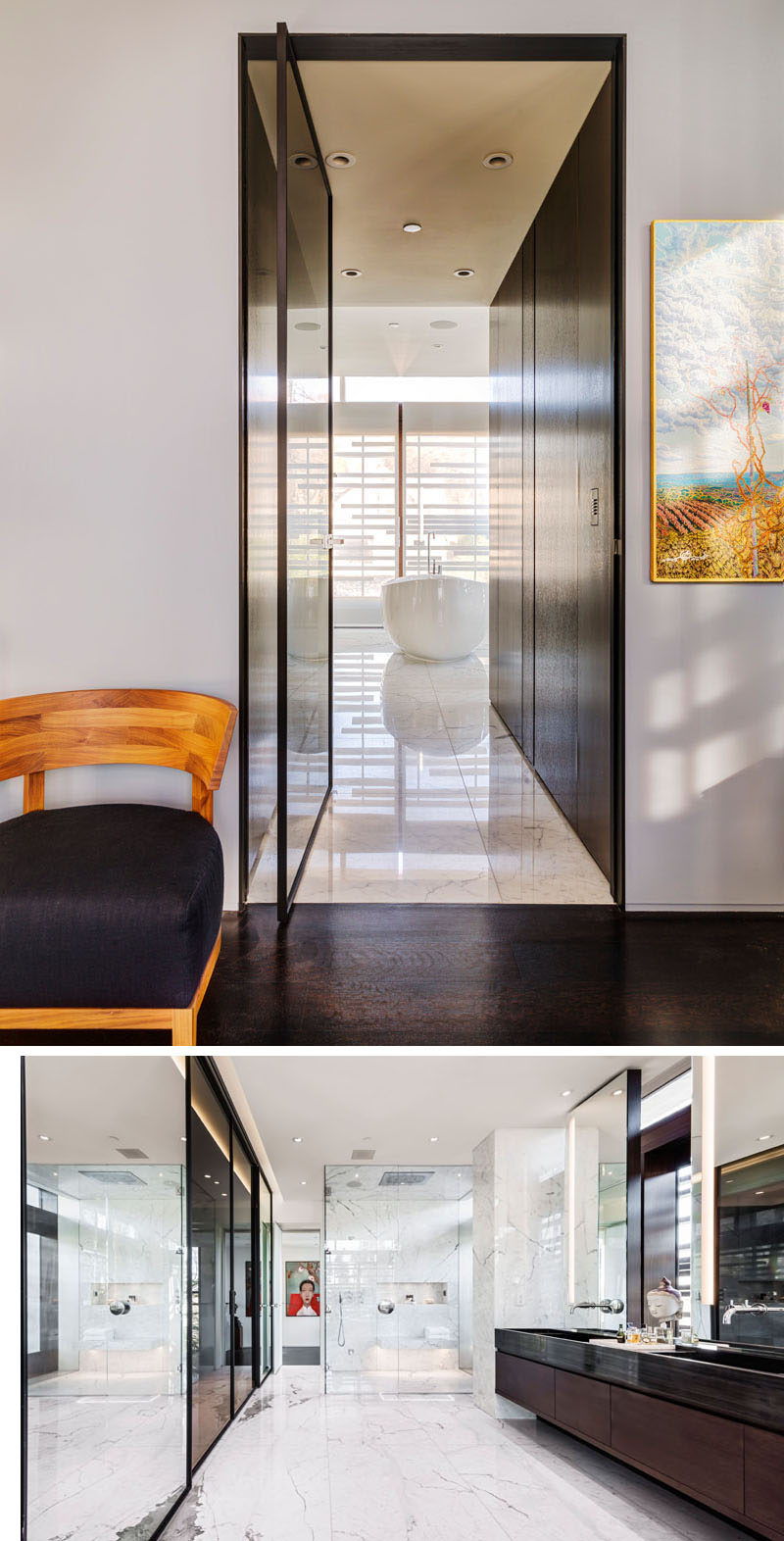 ---
Heading down into the lowest level of the house, there's a guest bedroom and bathroom.
---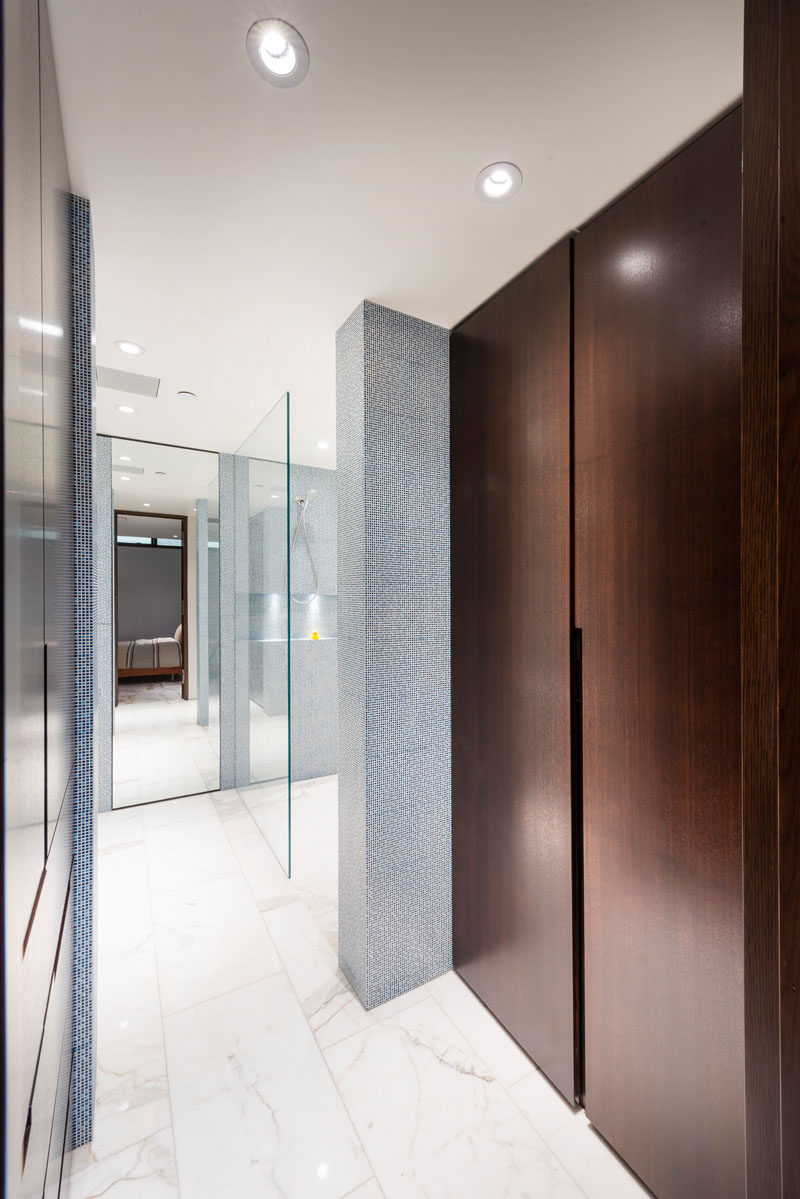 ---
There's also a secondary living room, with large sliding glass and wood doors that open up to an outdoor area.
---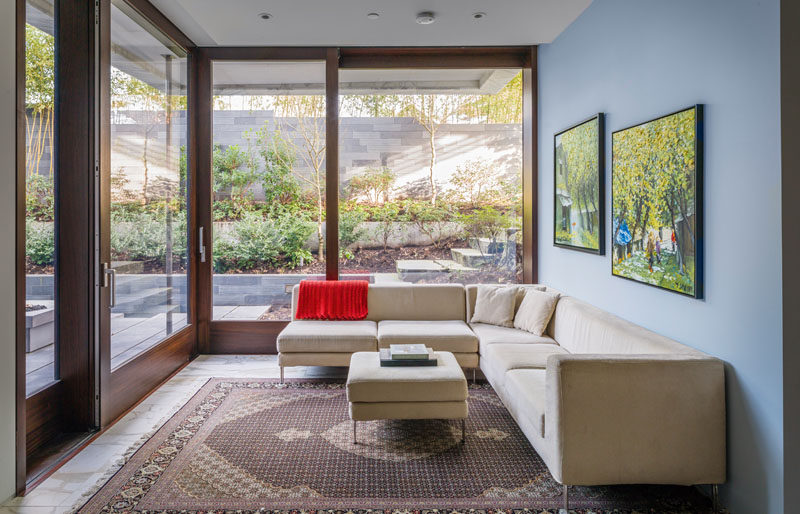 ---
This outdoor area features a firepit surrounded by landscaping, designed by Paul Sangha Landscape Architecture, that leads to the garage and the front of the home.
---