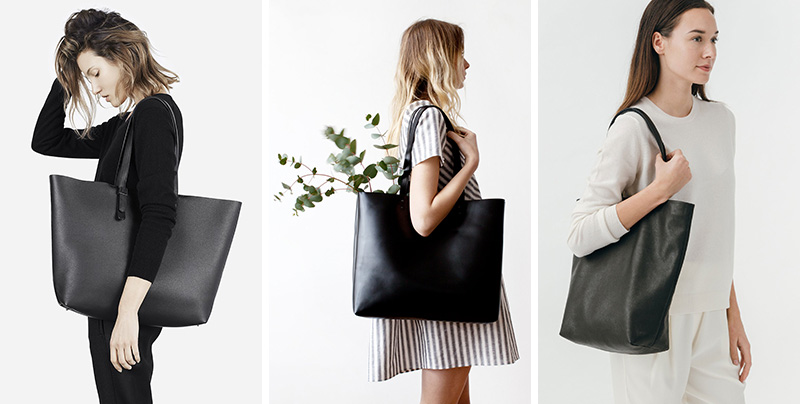 Every woman needs a simple black leather tote. To help you find the perfect one, we've created a list of some of the most timeless black leather totes out there.
---
1. As the name suggests, this black tote slouches perfectly thanks to the soft but sturdy leather it's made from.
---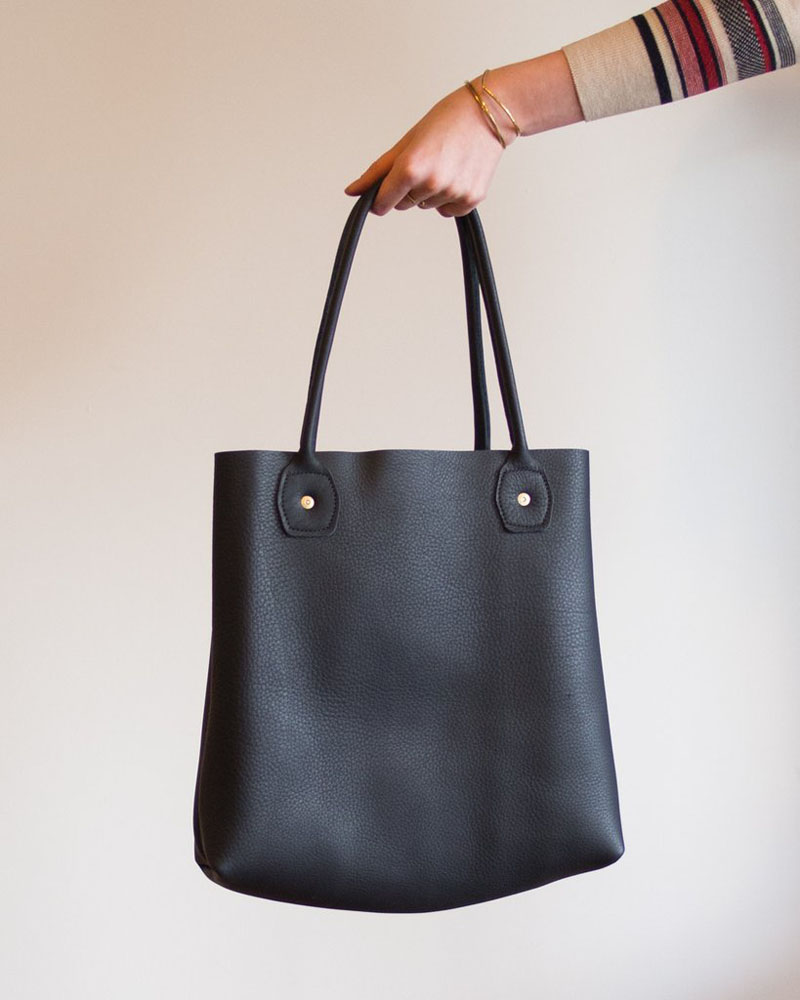 ---
2. This minimalist black leather bag features an interior pocket, copper rivets, and a solid bottom to make it the perfect everyday tote.
---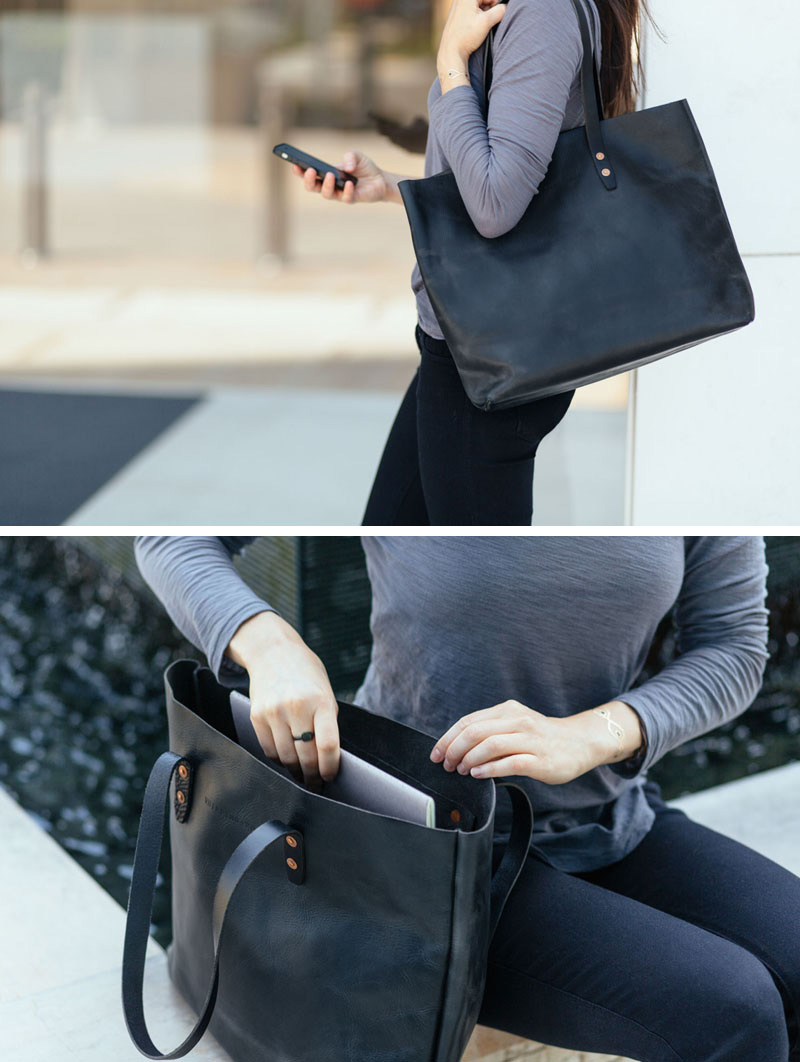 ---
3. This large black leather tote has small feet on the bottom so you don't have to worry about setting it down on the floor.
---

---
4. With a natural suede leather interior, this large black tote is perfect for carrying heavy items.
---
Large Black Leather Tote by CORIUMI
---
5. The soft leather of this black tote lets it drape over your shoulder effortlessly.
---

---
6. Throw this simple leather tote over your shoulder and your look is complete.
---

---
7. This black leather tote is the perfect size to carry around with you all day.
---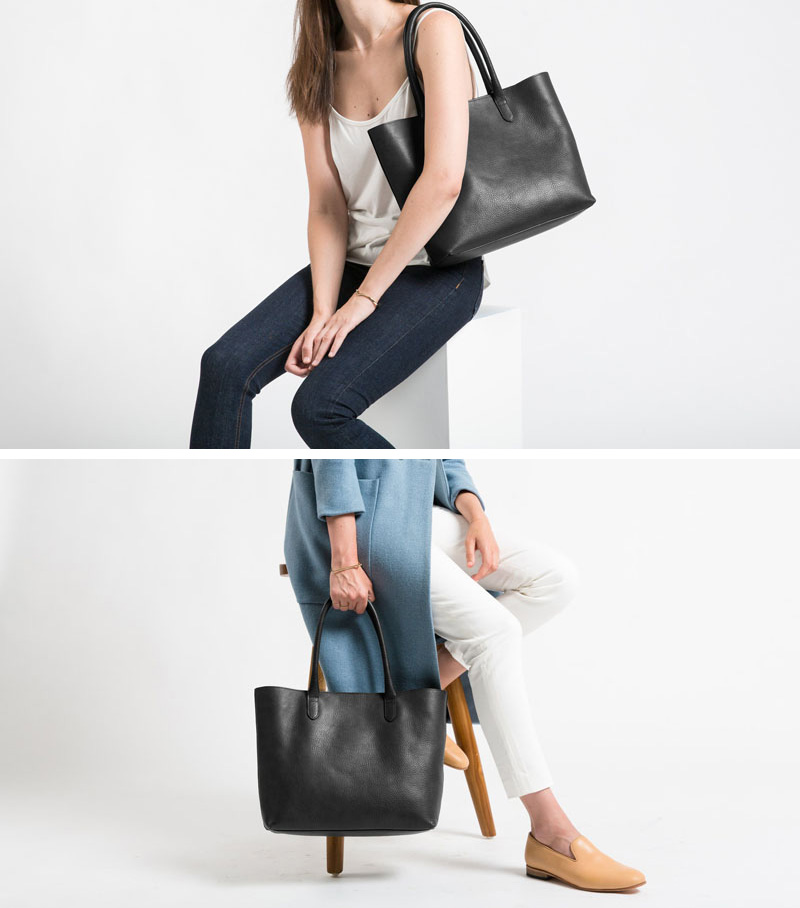 ---
8. With a deep body and an internal zippered pocket you'll be able to fit all your daily essentials into this leather tote.
---

Basic Black Tote from Baggu
---
9. Change things up with this black leather tote that has zippers on either side to make it easier to find things when you need them.
---

---