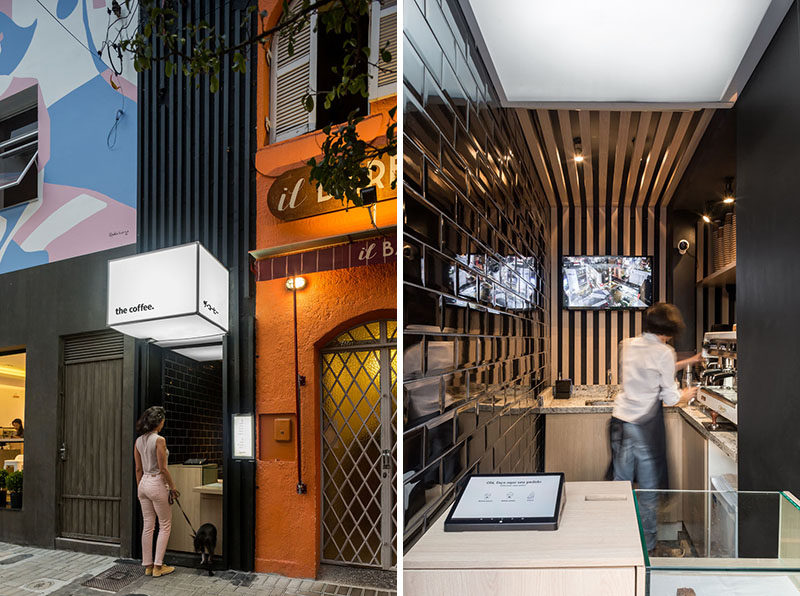 Studio Boscardin.Corsi Arquitetura have transformed what was once a small service door, which was unusable by the restaurant next door, and created 'the coffee', a small hole-in-the-wall takeaway coffee shop in Brazil.
The minimal black design with vertical slats stands apart from the other stores and restaurants on the street. At night the white box becomes a bright beacon to people on the street, drawing them to the coffee shop.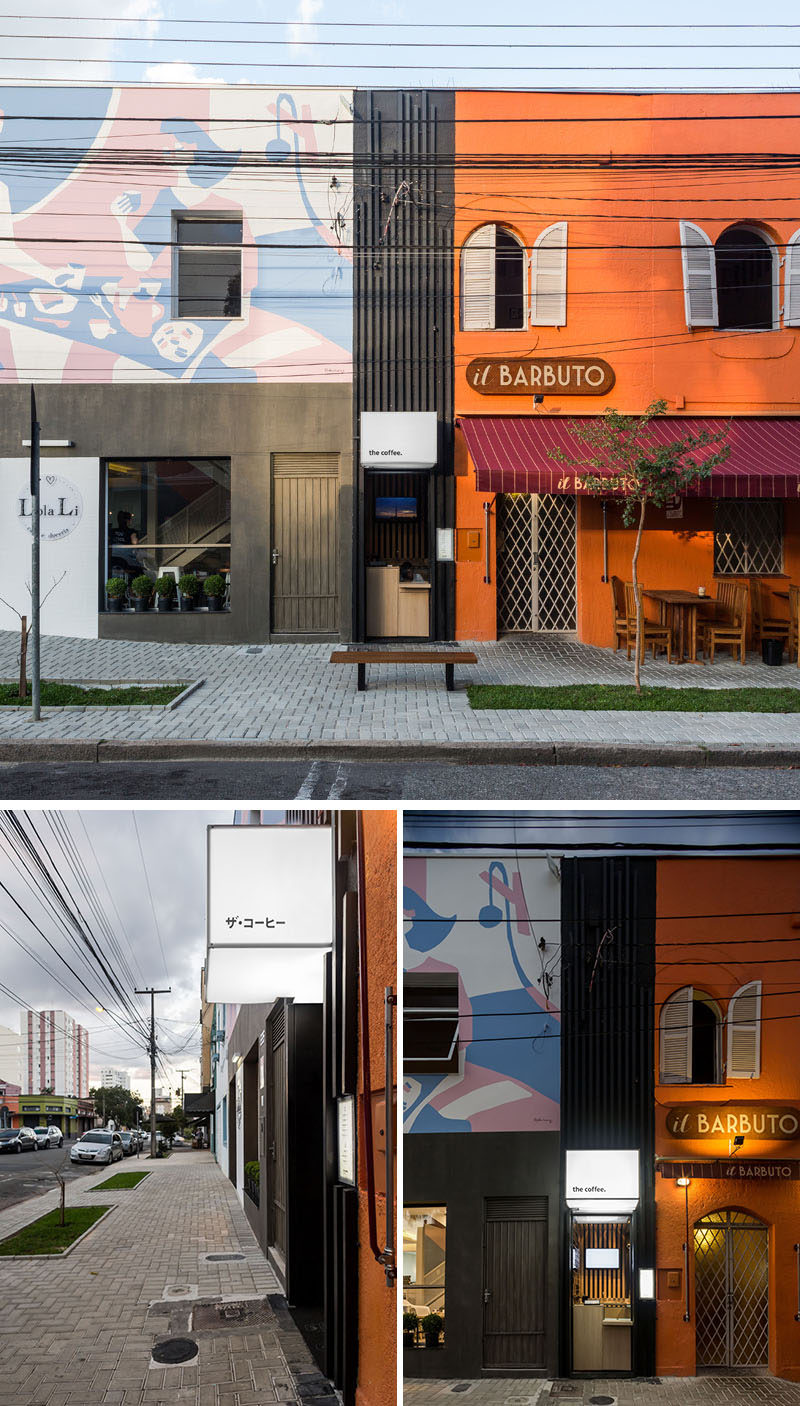 ---
The small interior of the coffee shop measures in at just 32 square feet (3sqm). Inside, wood slats complement the dark slats on the exterior, and the espresso machine was positioned to the side of the service area so that the barista never has their back to the counter, while on the opposite side, there's a wall of glossy black subway tiles.
---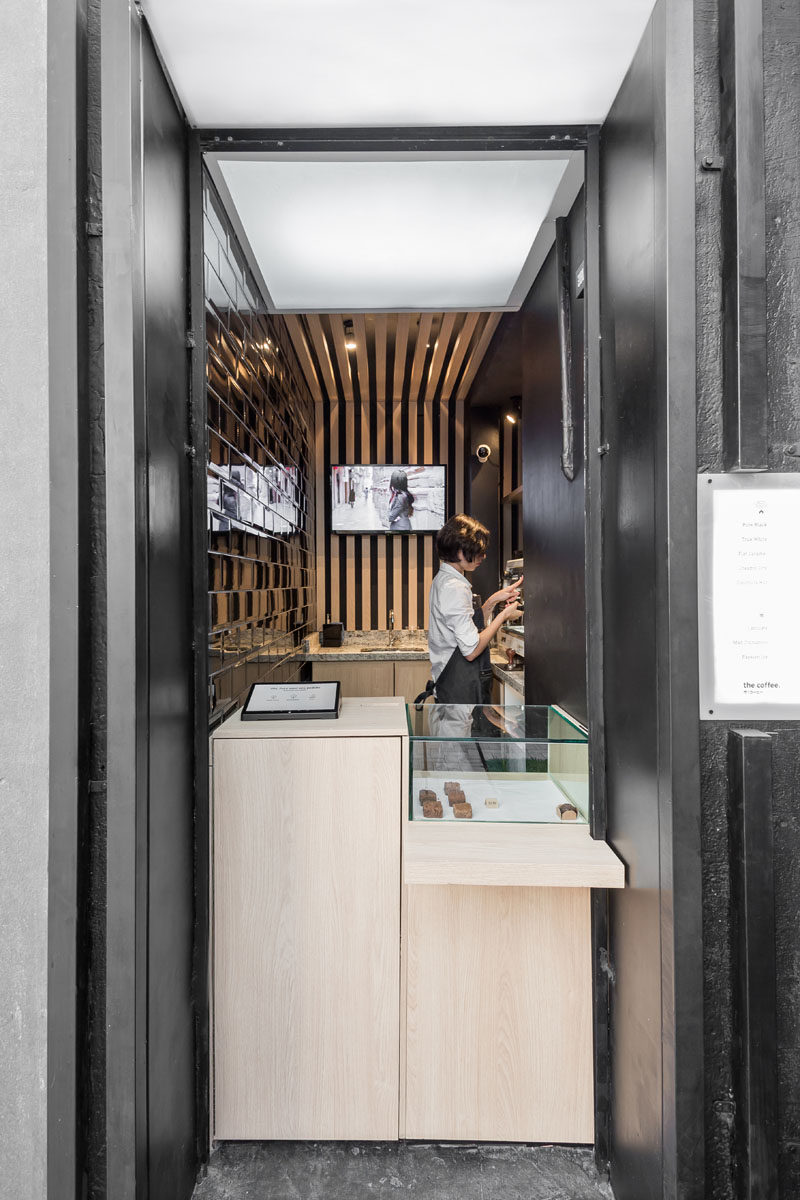 ---