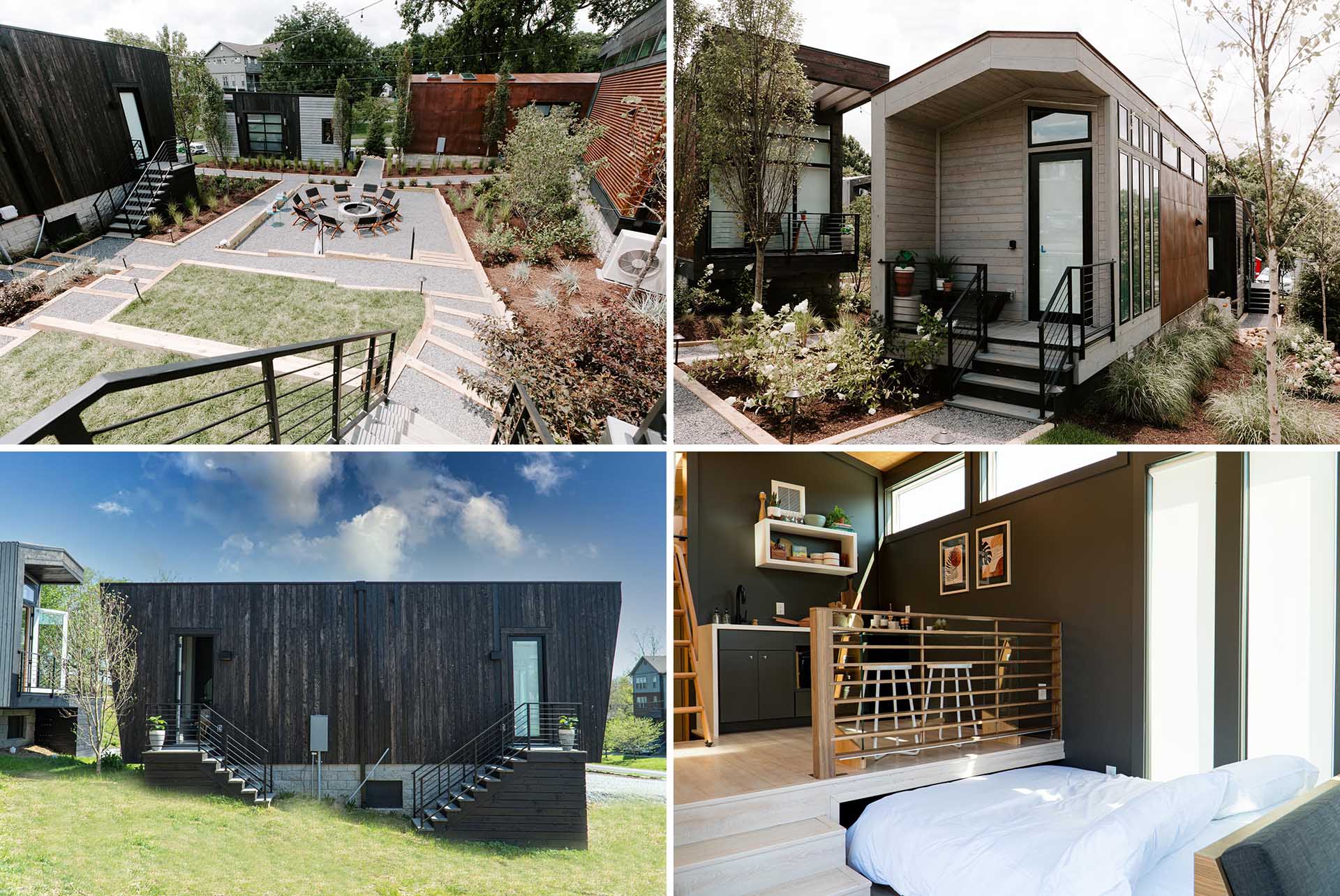 Located in Nashville, Tennessee, Ironwood Grove is a community of 6 tiny homes that have been turned into a small hotel. The one-of-a-kind hotel rooms each have their own unique designs and are connected by pathways and gardens that surround a central courtyard with a fire pit and chairs.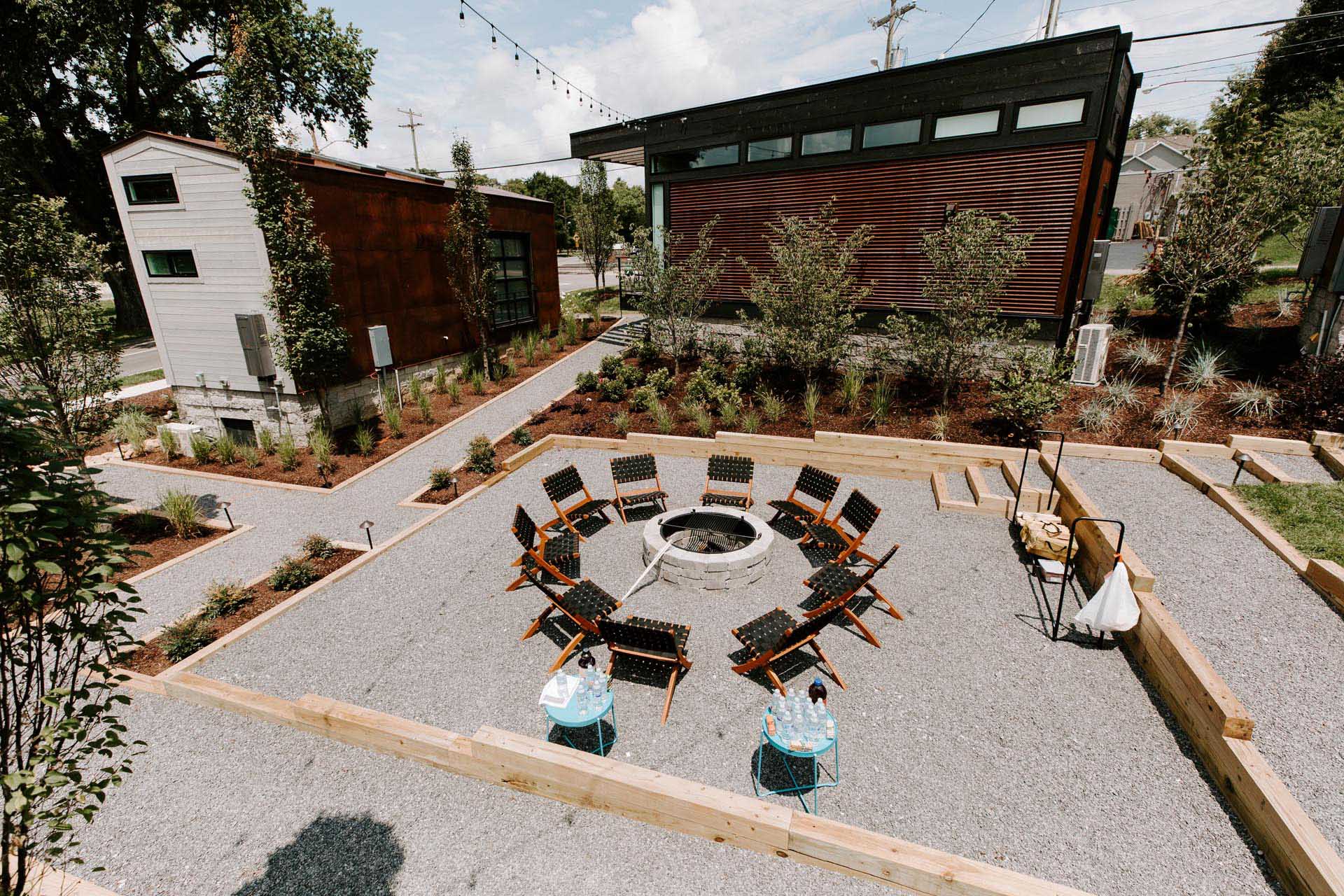 Wanting to create a space where experiences and memories are more precious than things, the tiny homes enable people to explore the curiosity of tiny living, while at the same time, enjoying the surrounding area of East Nashville, with its local music, art, and food.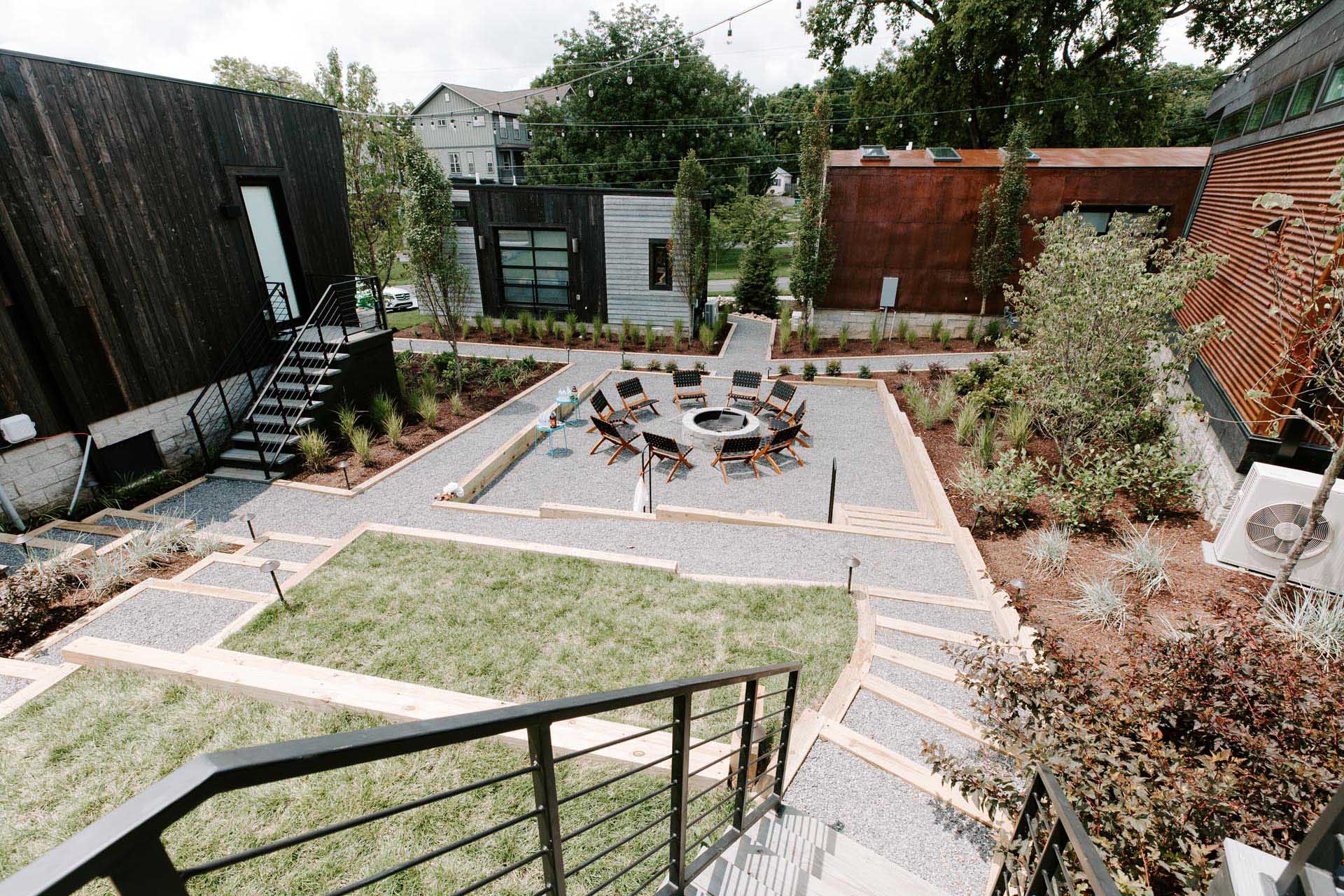 Let's take a look at each of the tiny homes…
Suite I
Measuring in at 250 square feet (23sqm), this tiny home includes barn wood detailing, a multi-functional open main room that includes a kitchenette, pub table, and living space. A functional garage door can be opened to allow the fresh air and natural light to flow through the interior. The tiny home also has a bedroom and a bathroom.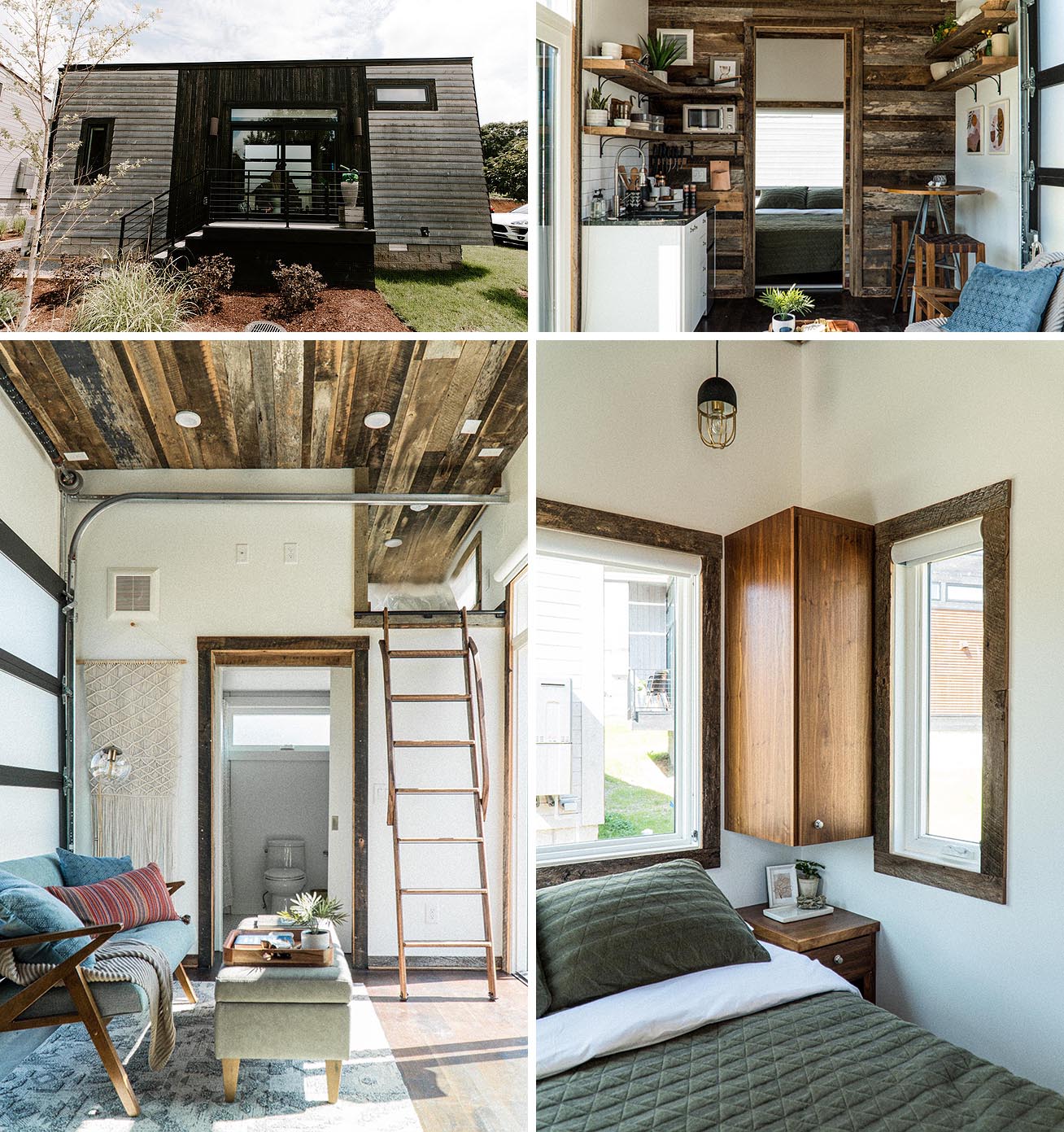 Suite K
Suite K has a more modern aesthetic and includes large picture windows, a modern bathroom with concrete detailing, a separate bedroom as well as a pull-out bed, custom cabinetry, and a kitchenette, in just 250 square feet (23sqm).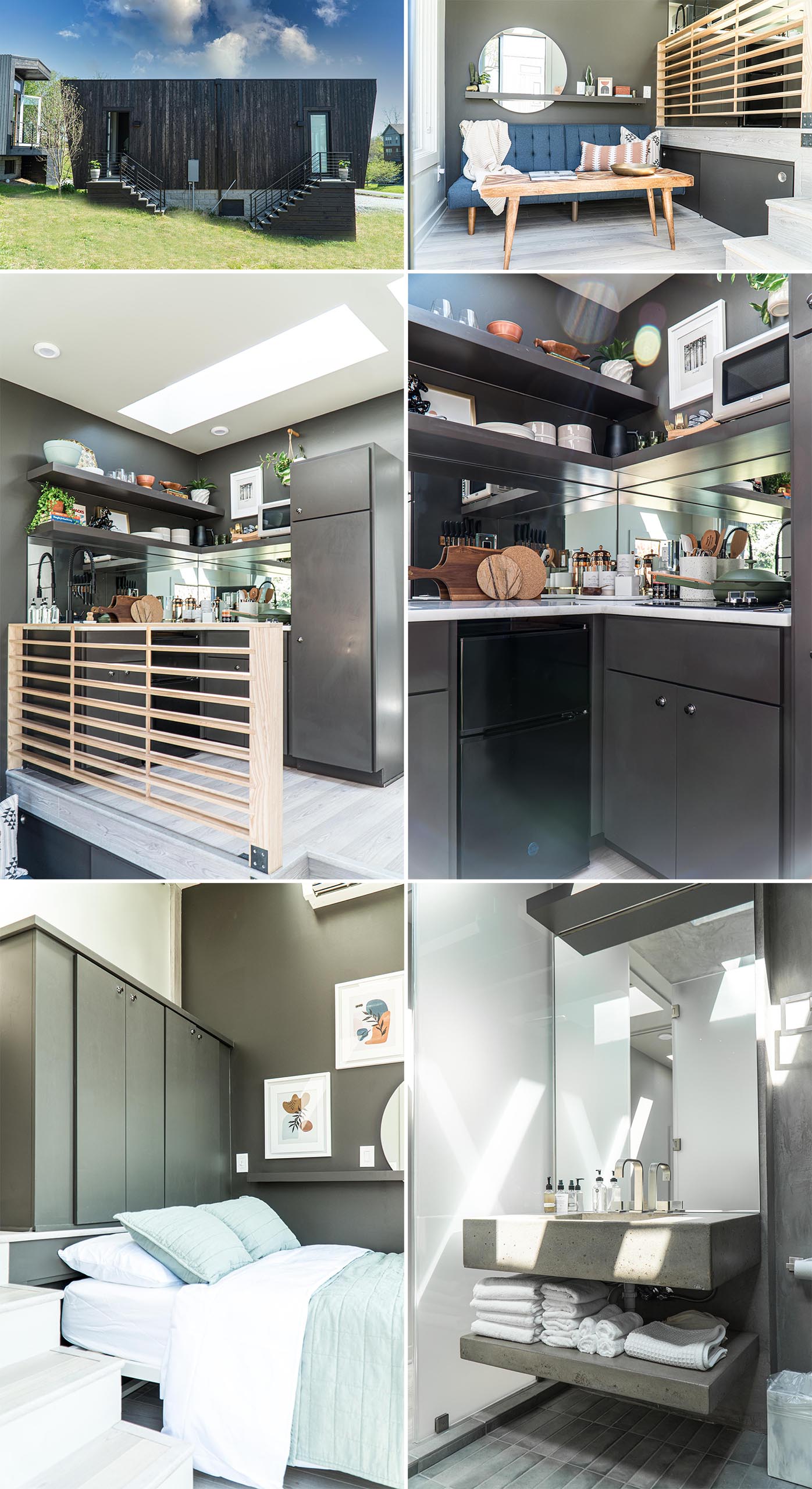 Suite L
With a wood and steel exterior, this tiny house has a bright and modern interior, with a garage door that can be opened to the outdoors. The suite includes a hideaway queen-sized bed that functions as a couch during the day, a kitchenette and dining counter, and a bathroom with penny tiles.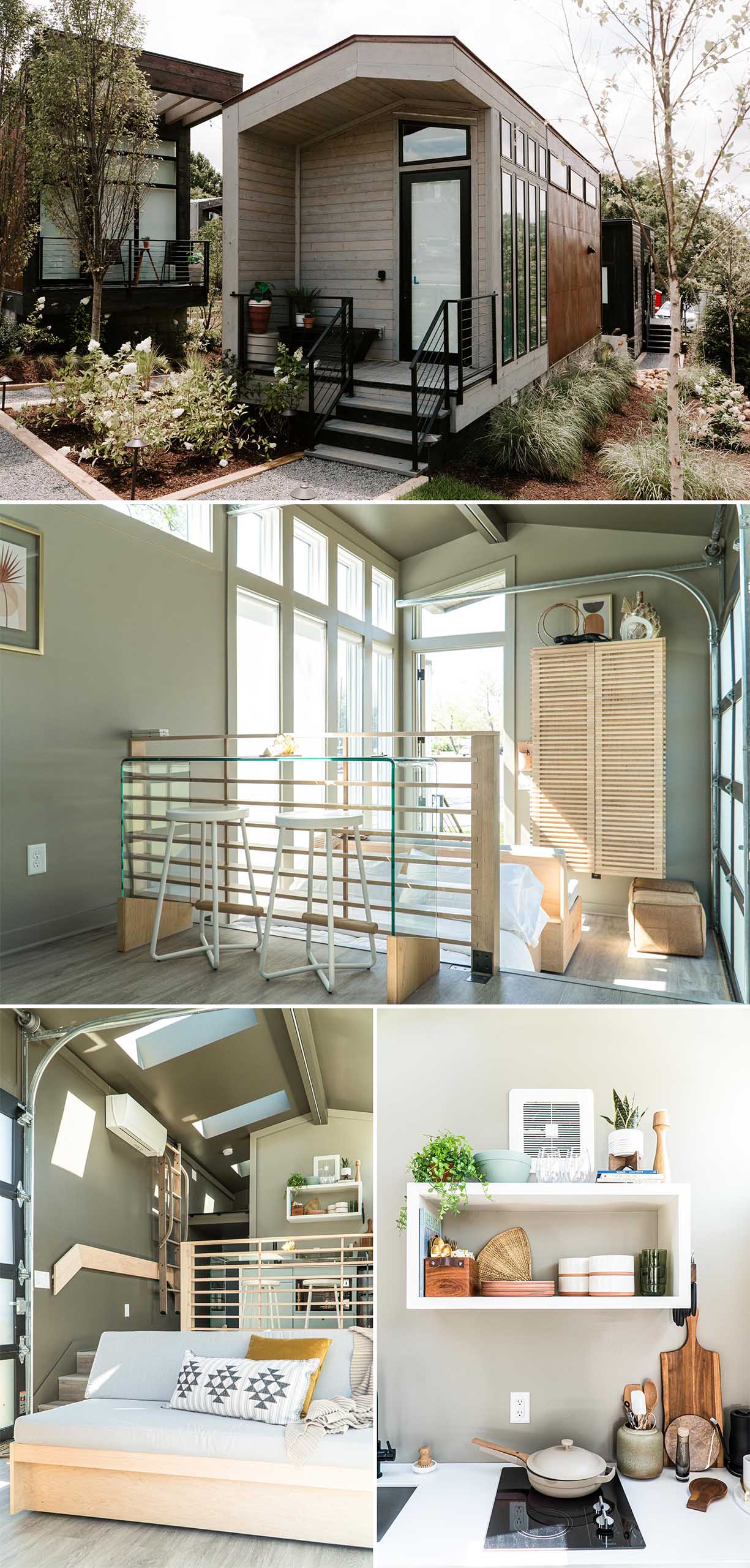 Suite M
This tiny house, named Suite M, has the largest kitchen of all the tiny homes on offer. It includes a full range, larger refrigerator, combination washer/dryer, dishwasher, and dining area. A garage door opens to a quaint patio lounge space, and a cozy bedroom and bathroom finish off the space.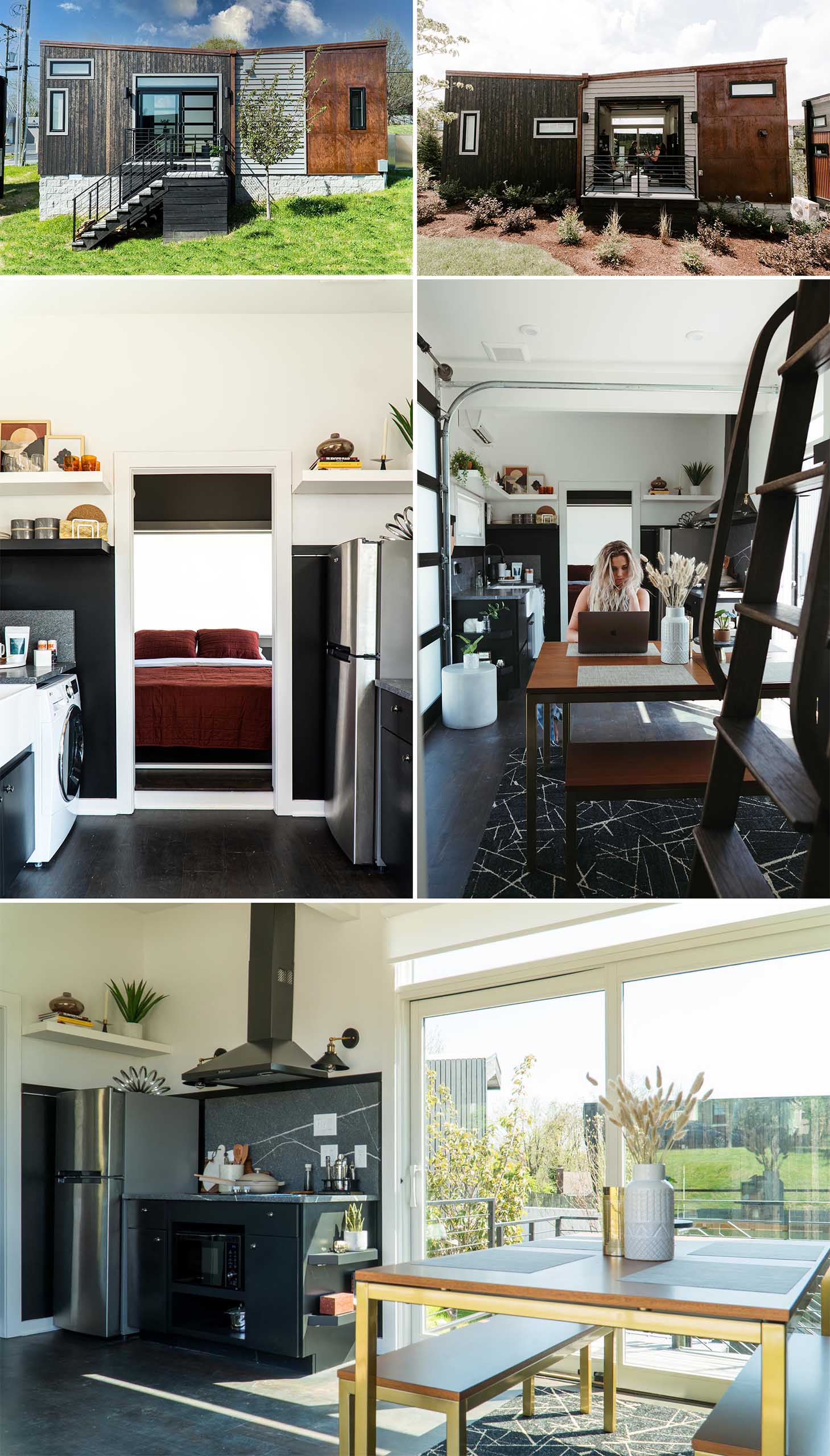 Suite O
This tiny house has been designed with floor-to-ceiling wood-paneled walls, the main bedroom with its own balcony, a full bathroom, and a small kitchenette.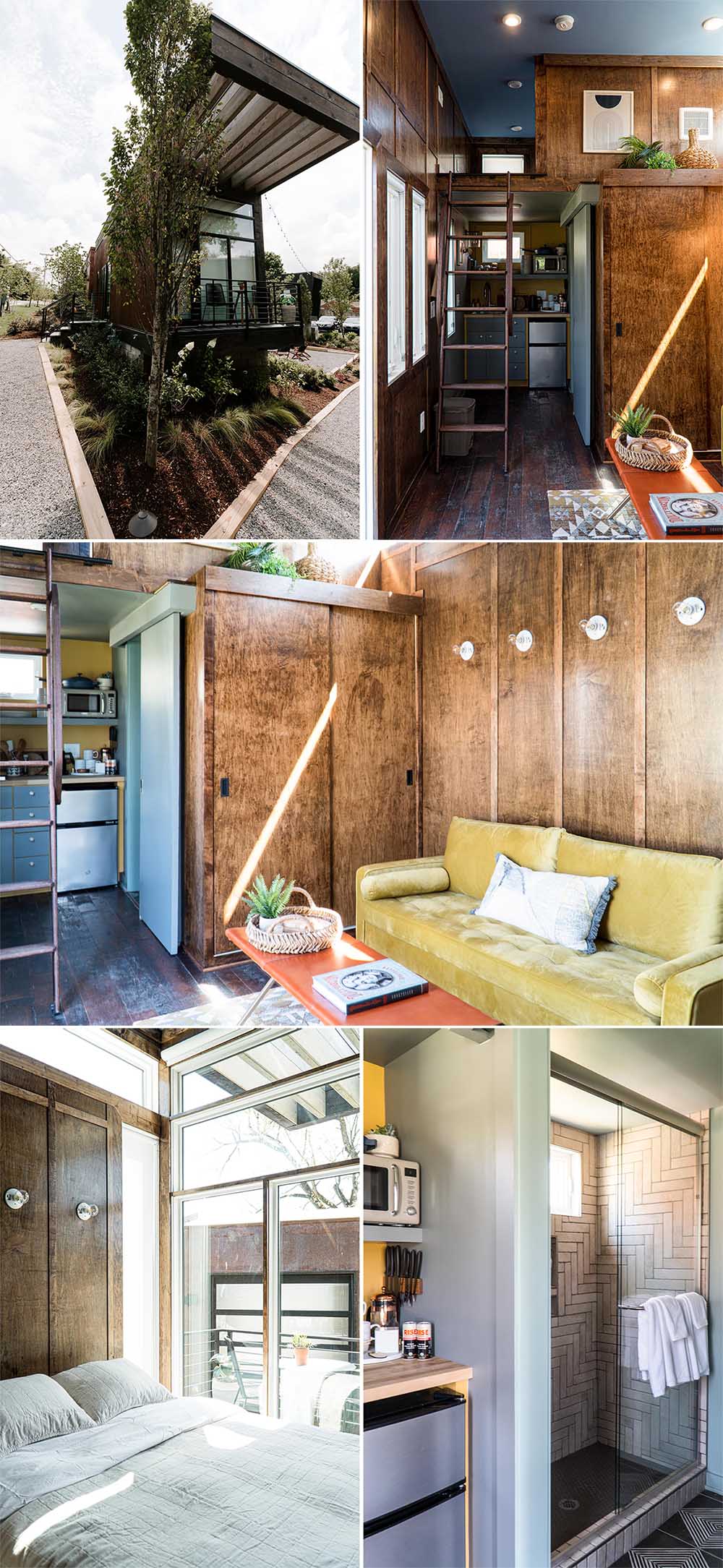 Suite P
The largest of the tiny houses on offer, Suite P has 300 square feet of space (27sqm), and includes a wood-lined interior, an operable garage door that opens to a deck, a kitchenette with bar seating, and a pull-out bed hidden behind the couch.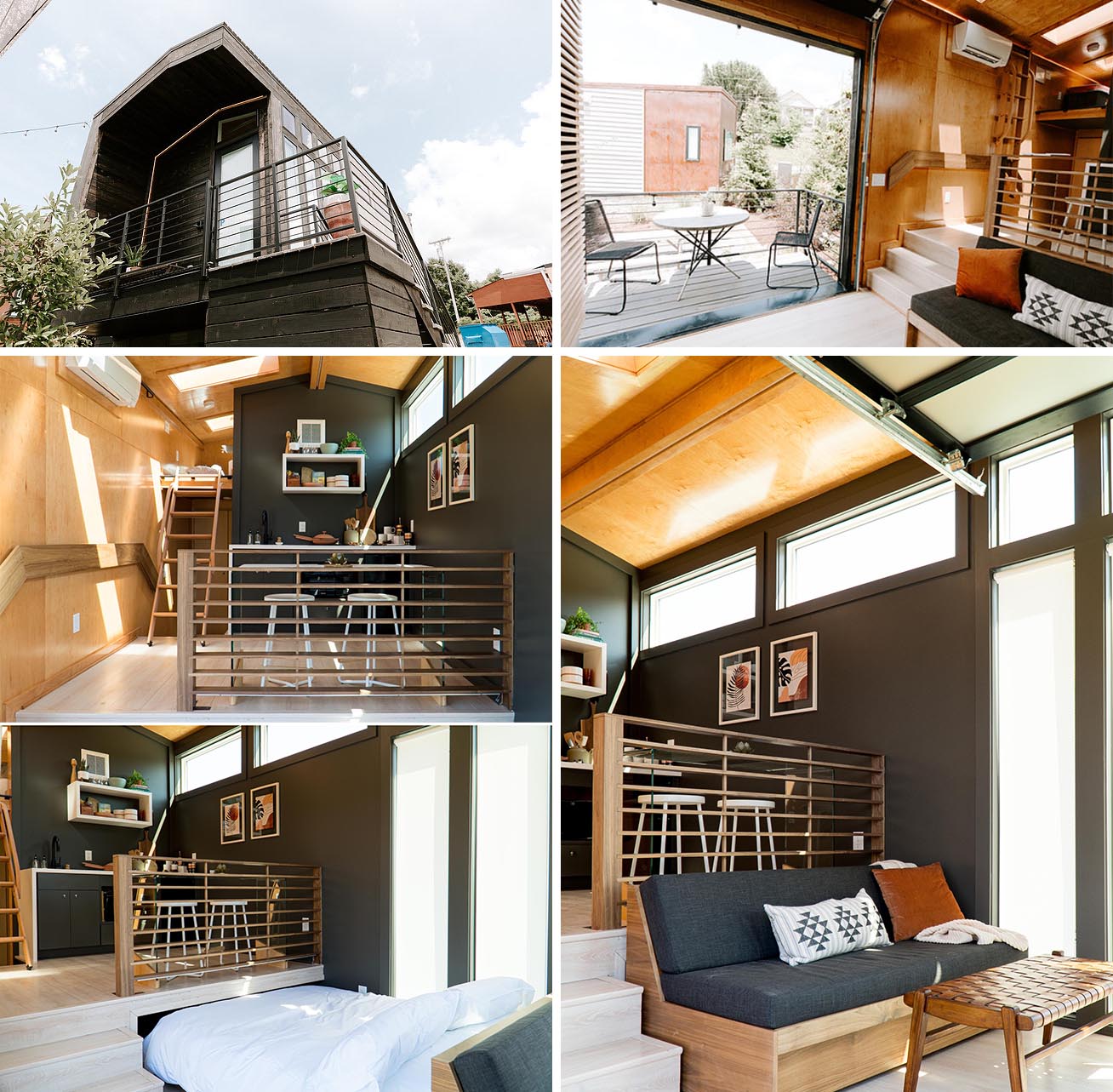 Photography by Savannah Locke and Katie Sura