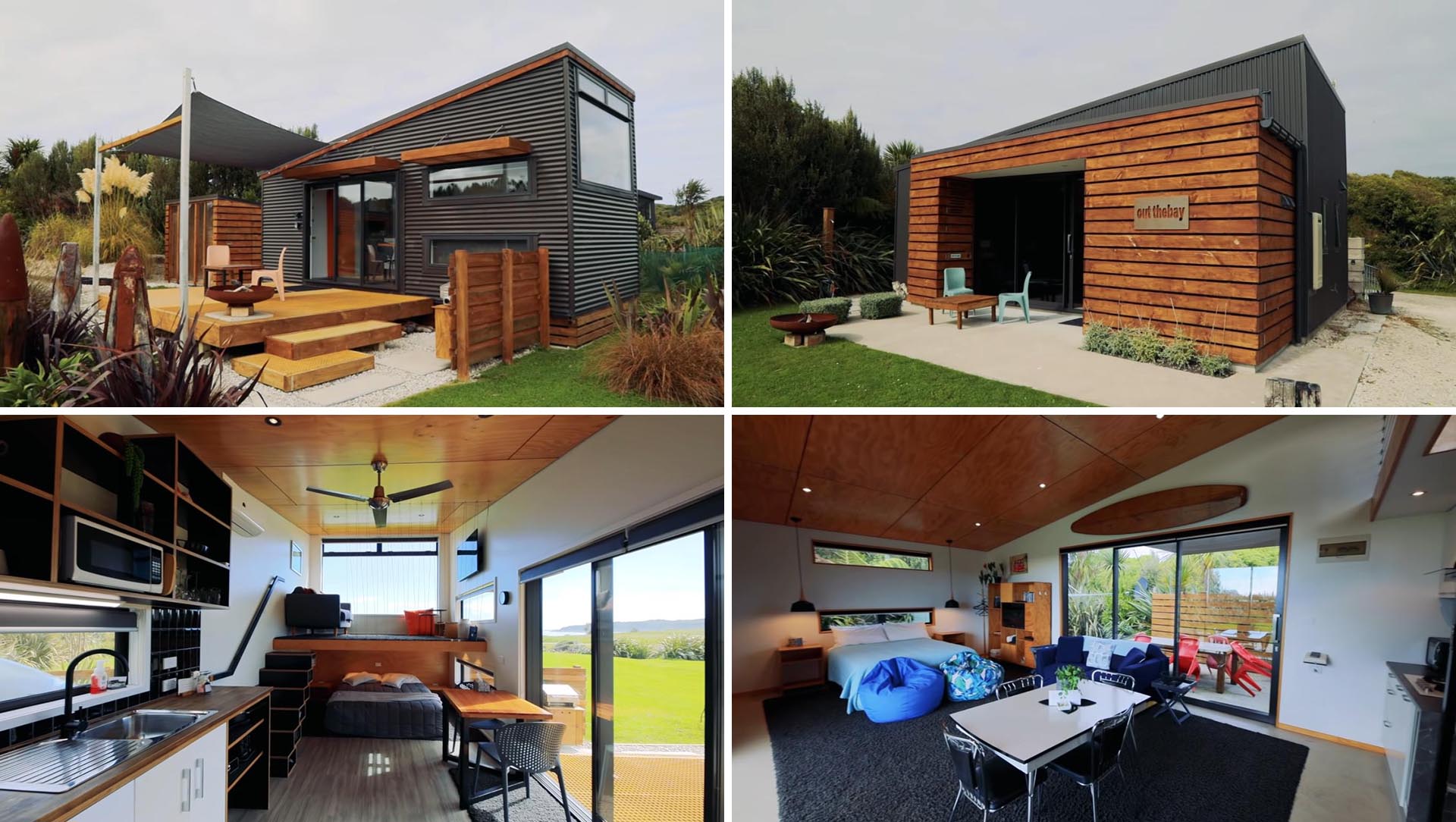 Kevin and Trish from Out The Bay have designed and built two small and modern tiny homes in Cape Foulwind on the West Coast of New Zealand.
Overlooking the nearby surf beach, the two tiny homes, which are designed to provide retirement income for Kevin and Trish, share the same lot of land, however, both have their own unique design.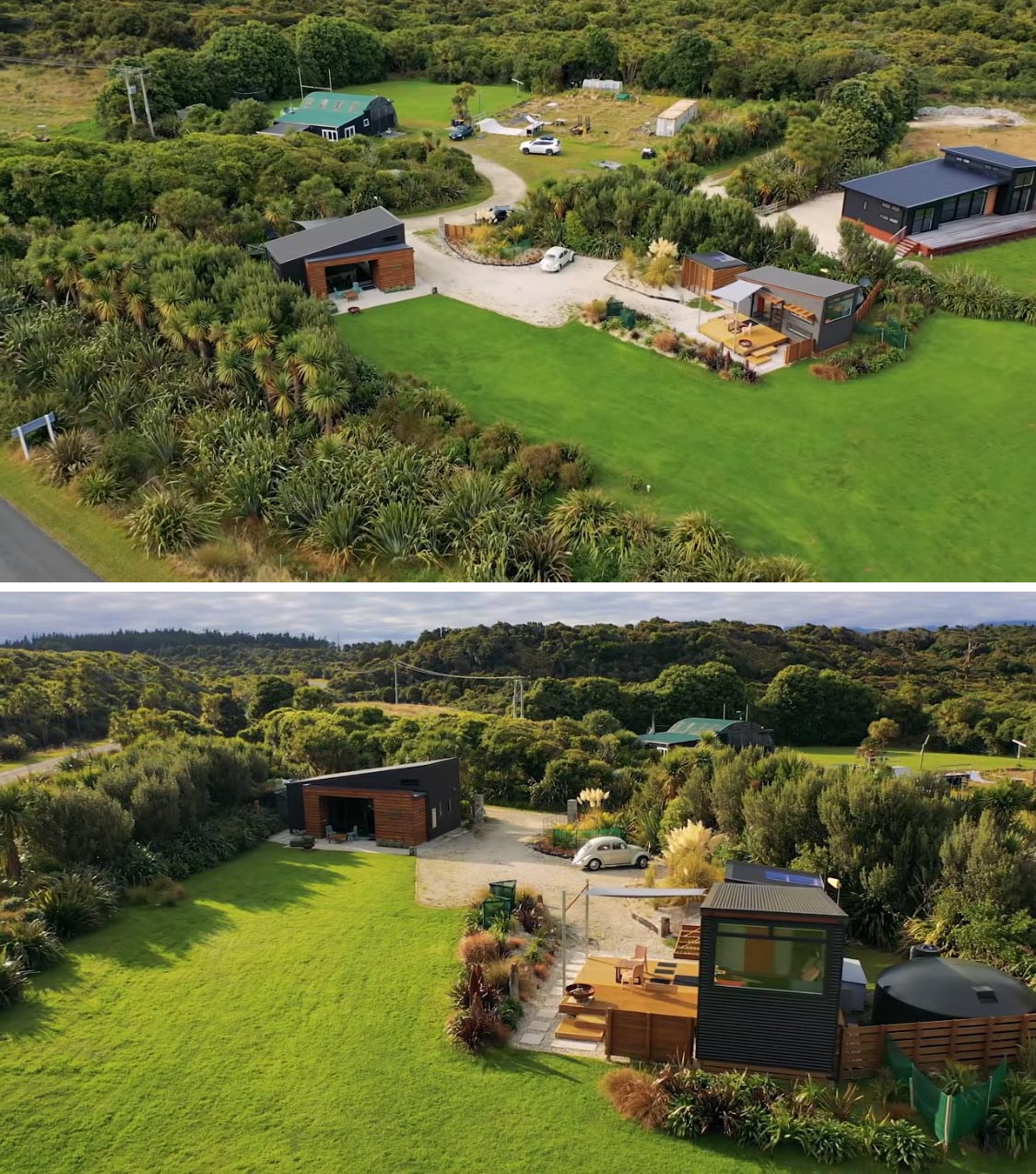 The first home, named 'Rua', has a modern design with an angled roof and corrugated metal siding.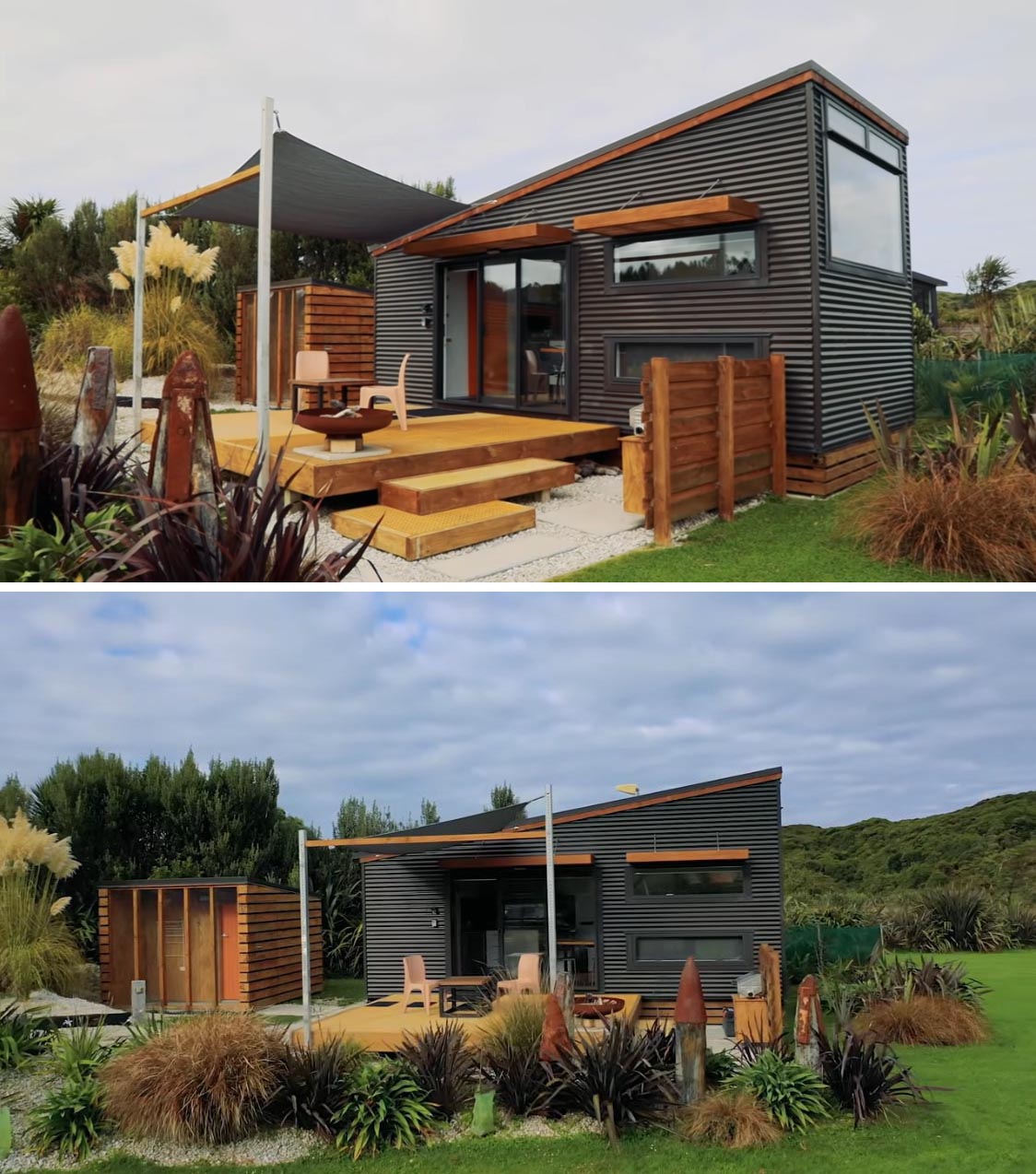 A small wood deck with a sun shade provides space relax outdoors.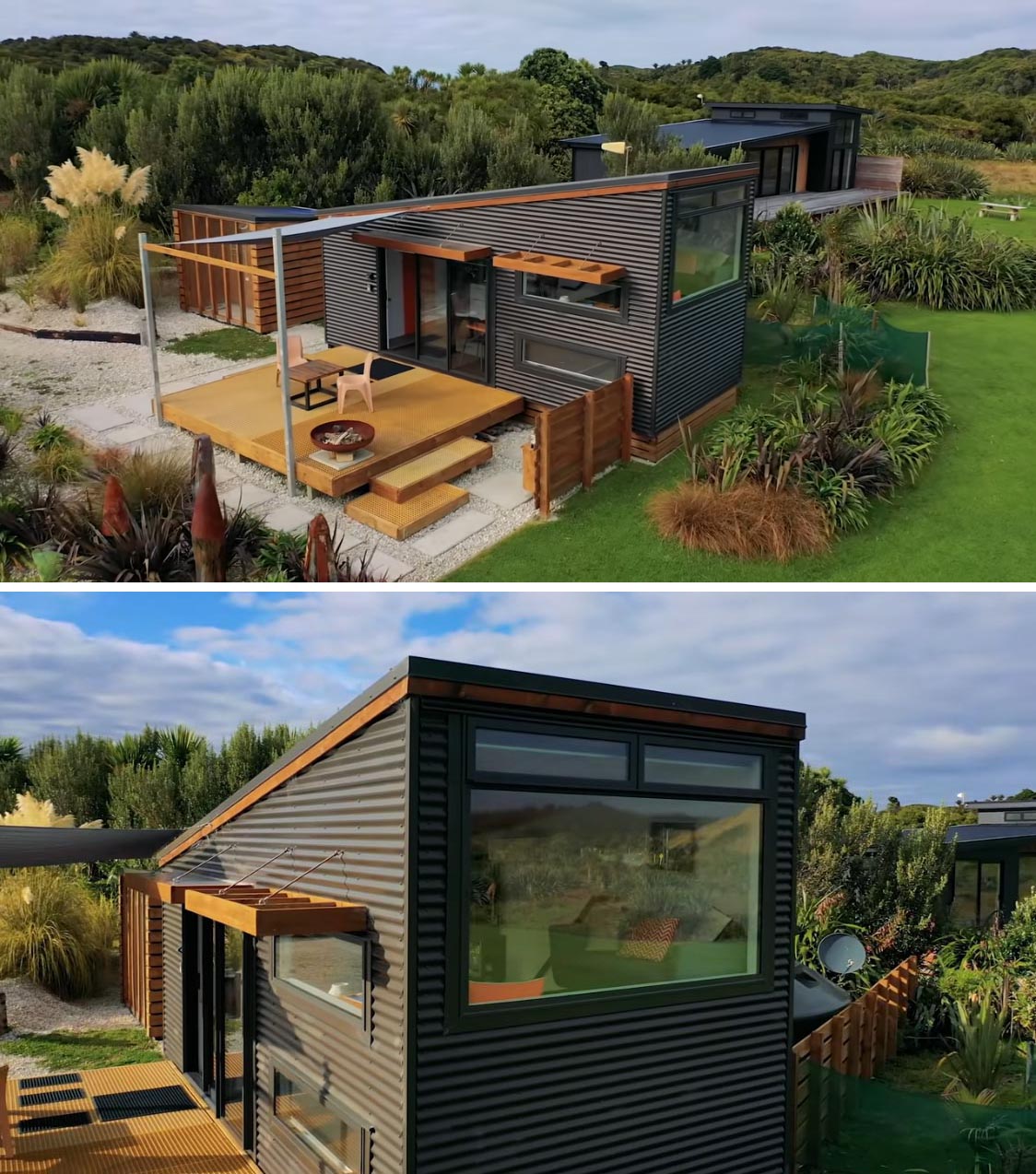 Inside, the tiny home has a small kitchen, a bathroom, a lofted living room, and an open sleeping area.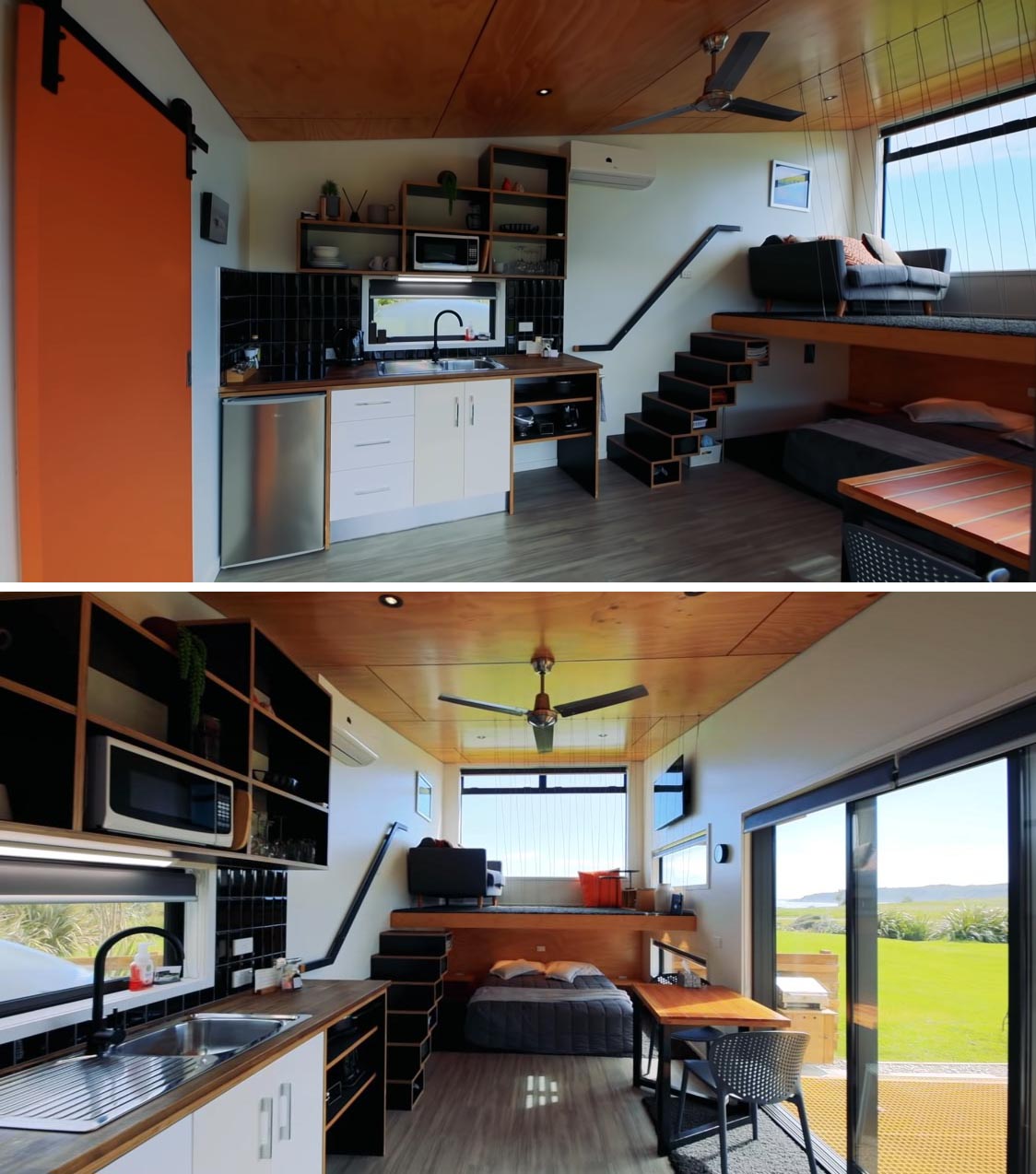 The lofted living room has been positioned to take advantage of the water views that can be seen through the large picture window.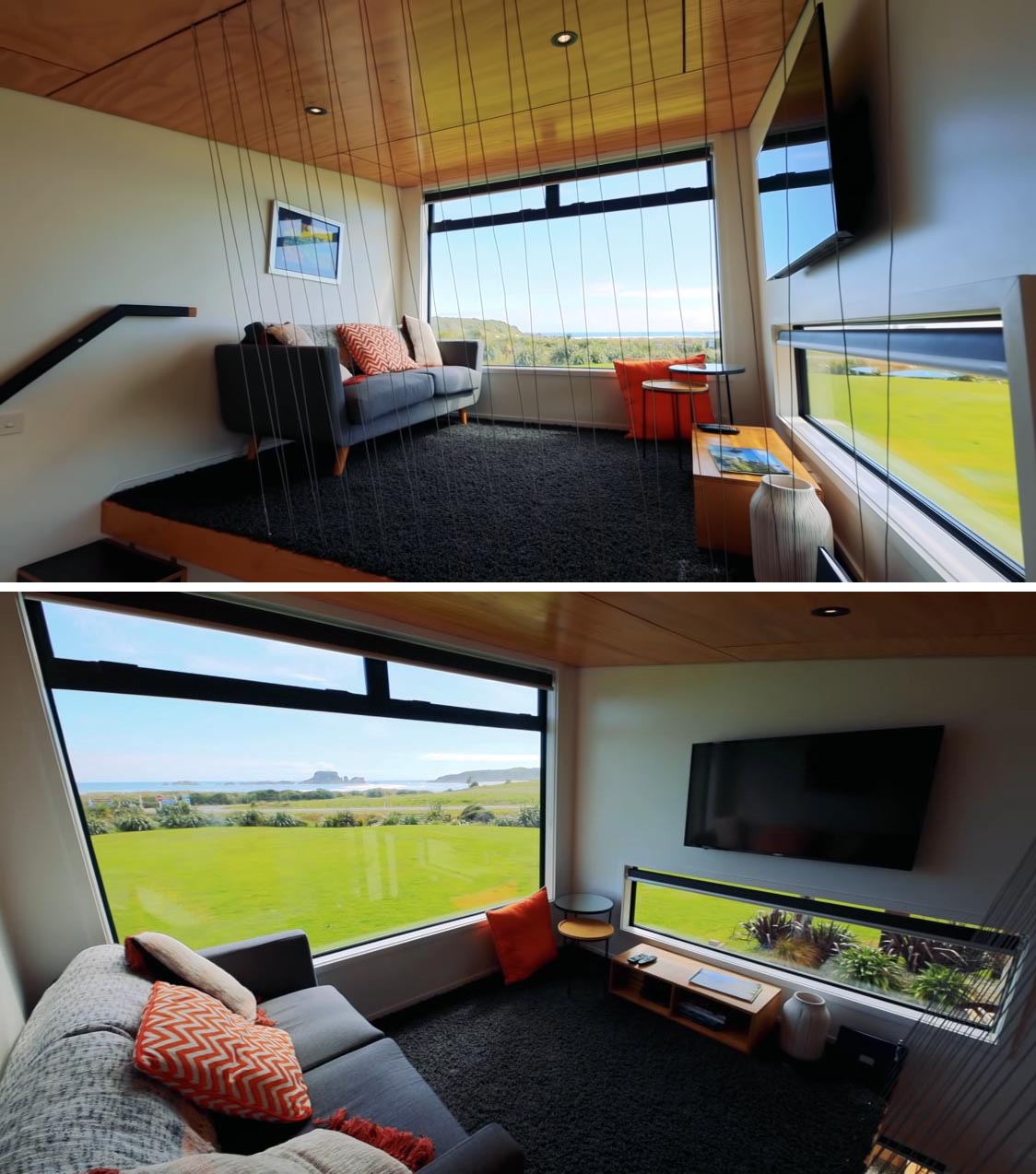 Underneath the living room is the sleeping area, which includes a roll-out bed that makes it easy to change the bedding.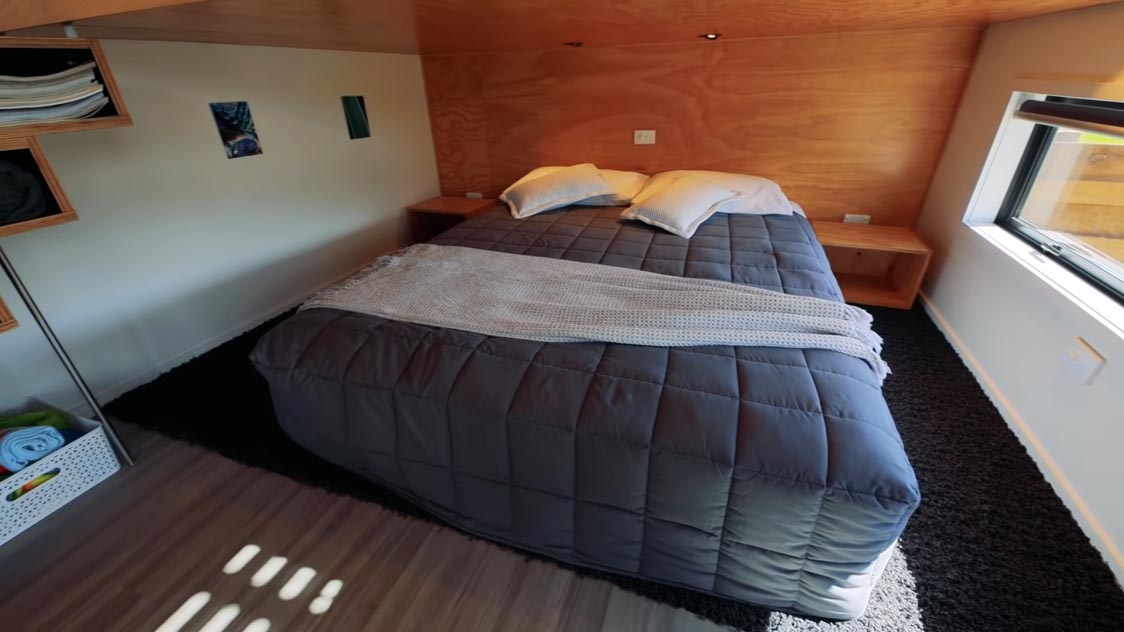 The second tiny home, named 'Tahi', has a similar exterior material palette as 'Rua', that being wood and corrugated metal.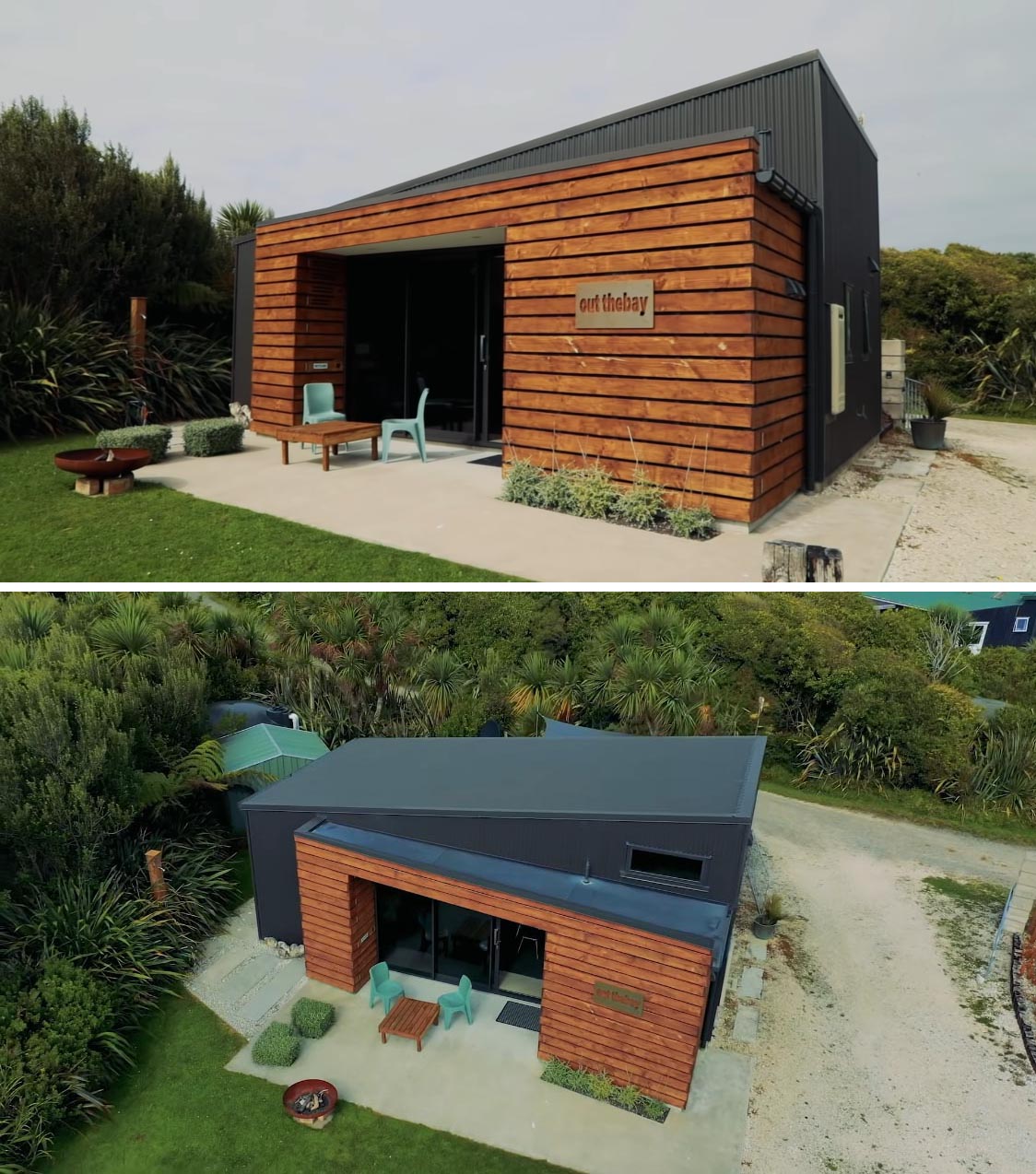 At the front of the tiny home, there's a small patio with a fire pit that looks out onto the yard.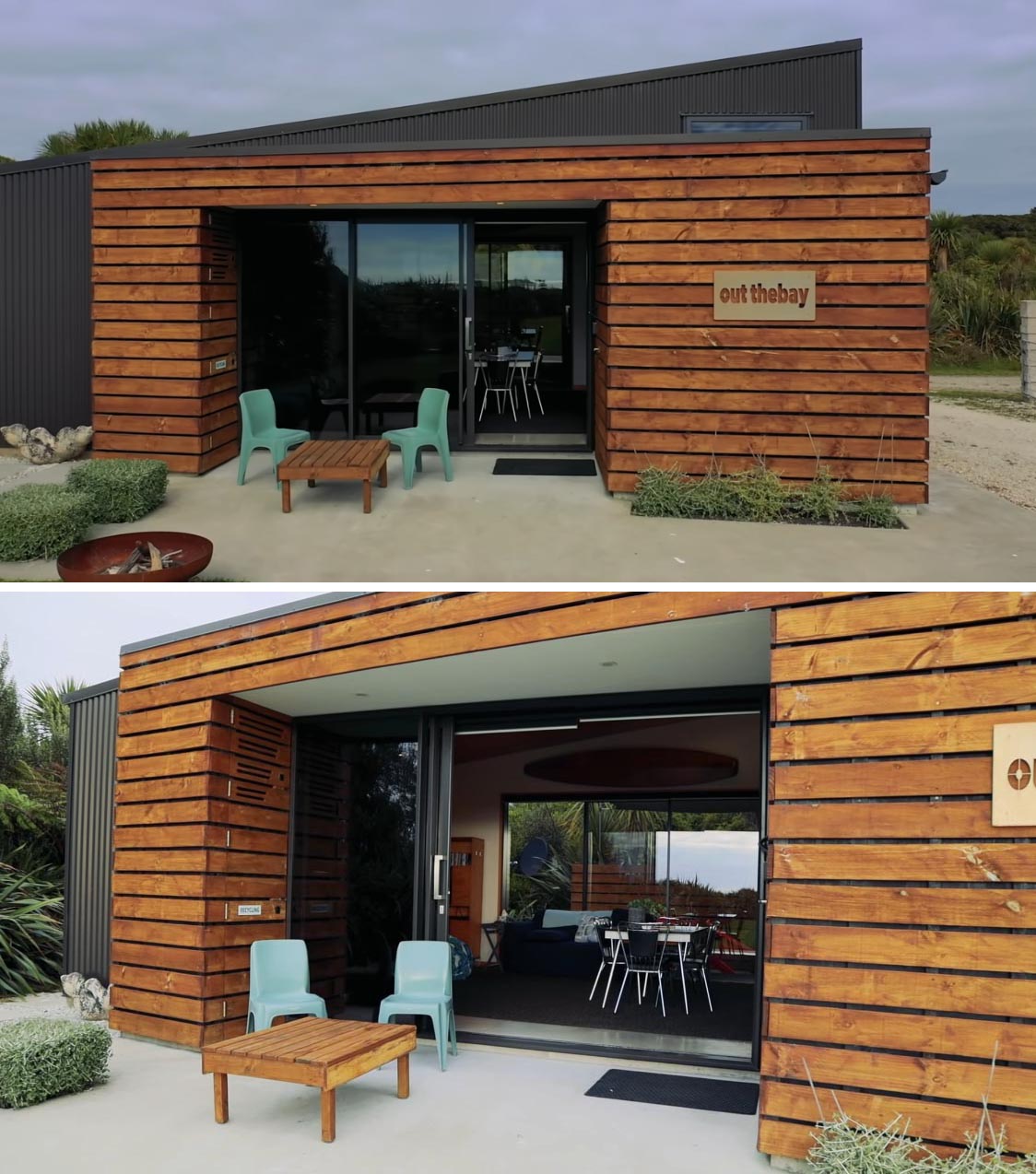 Inside, the design is open plan, with the bedroom, dining area, and kitchen all sharing the same space. At the rear of the tiny home, there's an outdoor dining area that's accessed via a sliding glass door.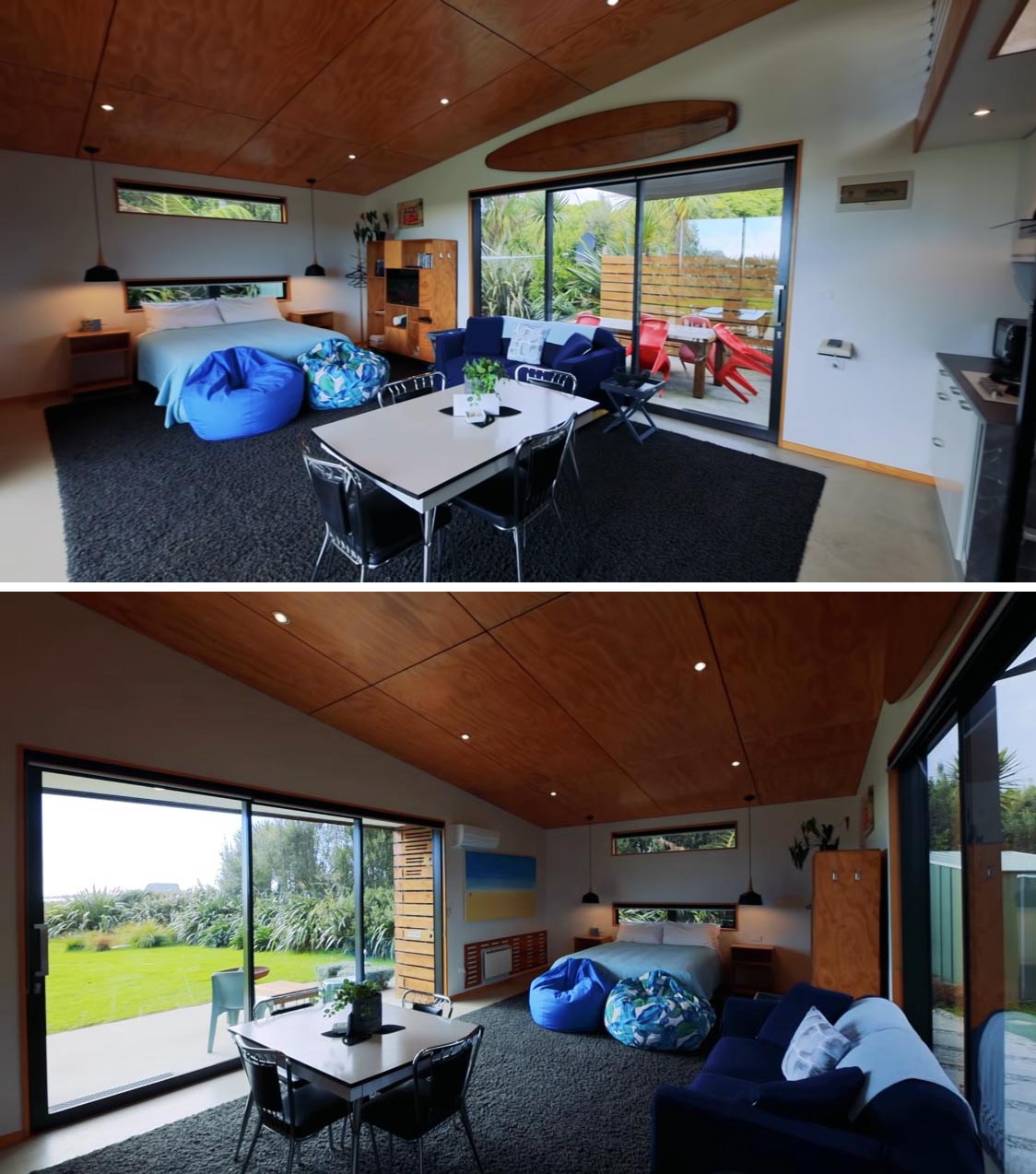 The black and white kitchen makes it easy to cook a meal, while above the kitchen and accessed via a ladder, is a lofted seating area.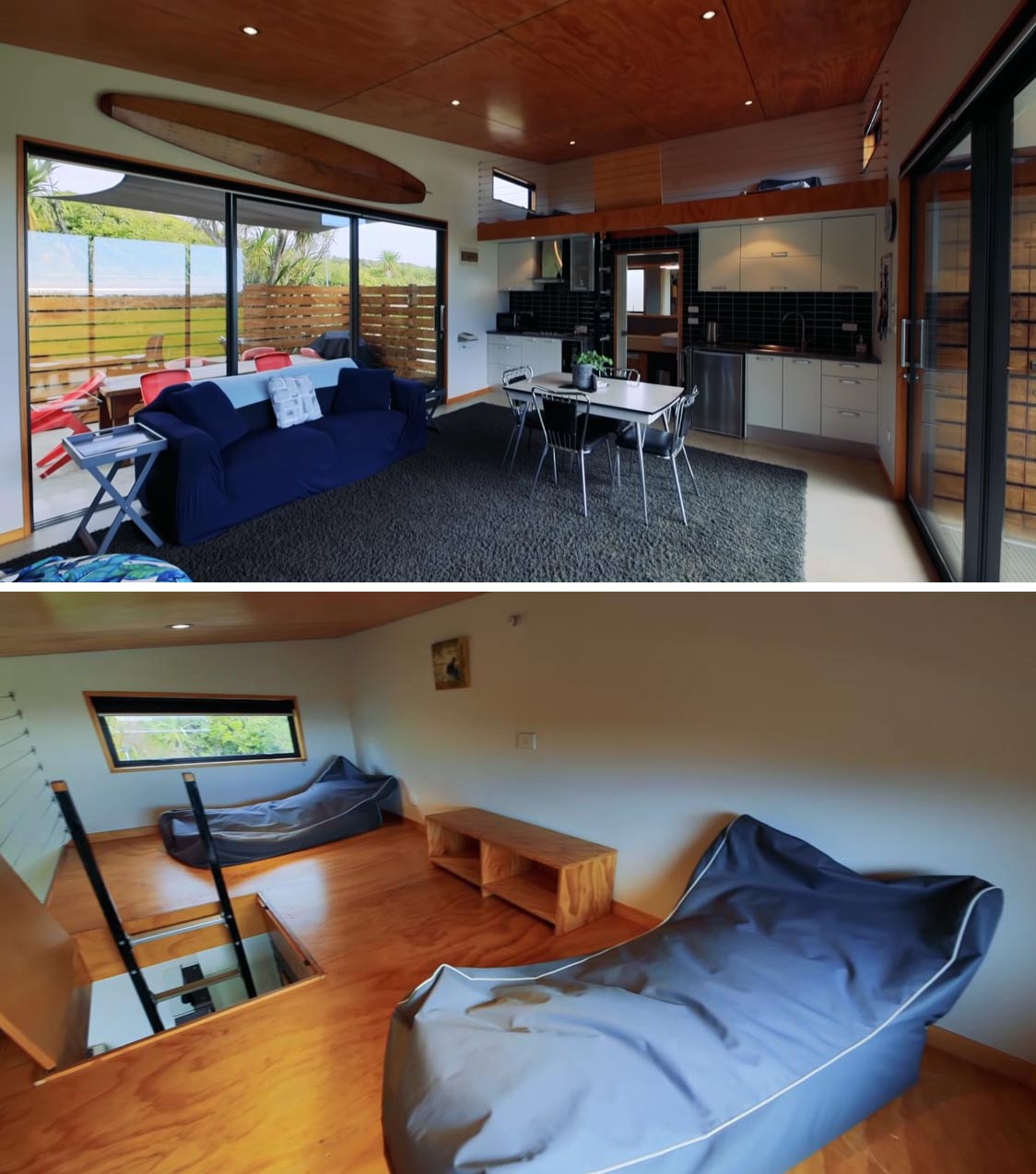 The bathroom is located behind the kitchen and includes large format gray tiles, wood accents, and a walk-in shower.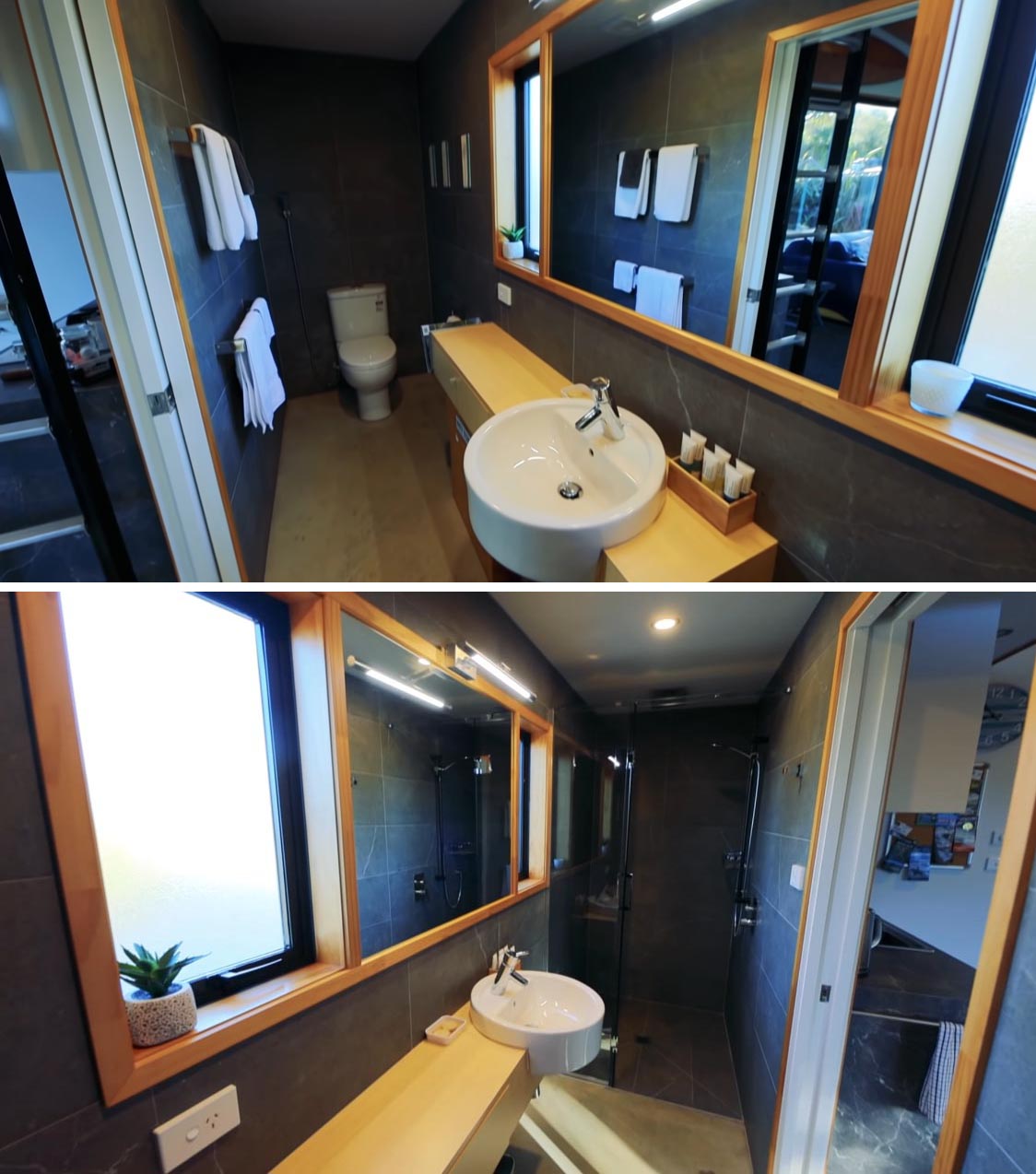 To learn more about this pair of tiny homes, Bryce, the host of Living Big In A Tiny House, stopped by for a tour which you can watch in the video below.