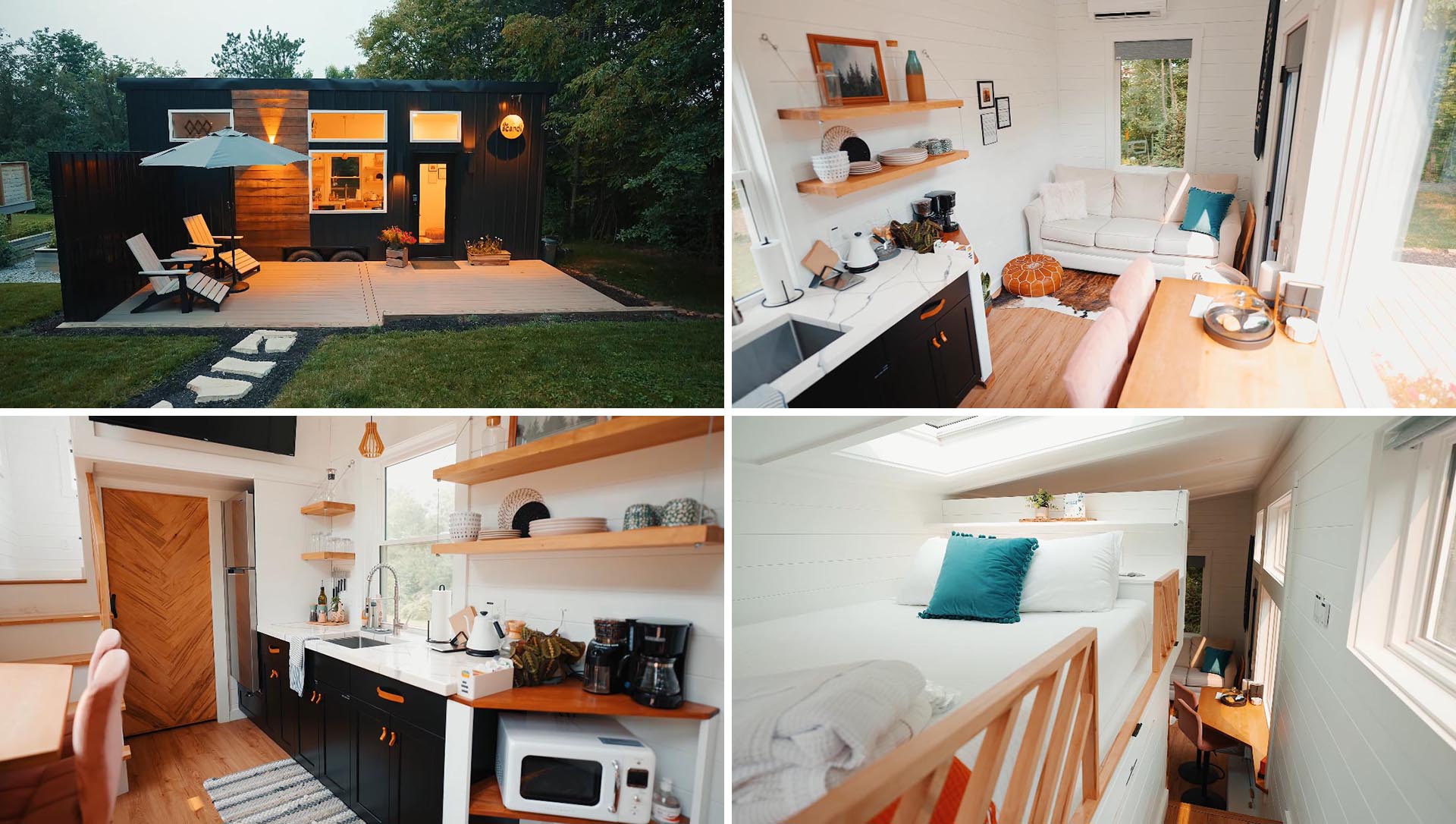 Tucked away in Millersburg, Ohio, is The Scandi, a modern tiny house that was designed with Nordic/Scandinavian influences throughout.
Let's take a look around…
The Exterior And Deck
The black metal exterior of the tiny home is accented by a vertical wood detail and white window frames. A spacious deck runs the length of the home, and a privacy wall creates a backdrop for the Adirondack chairs.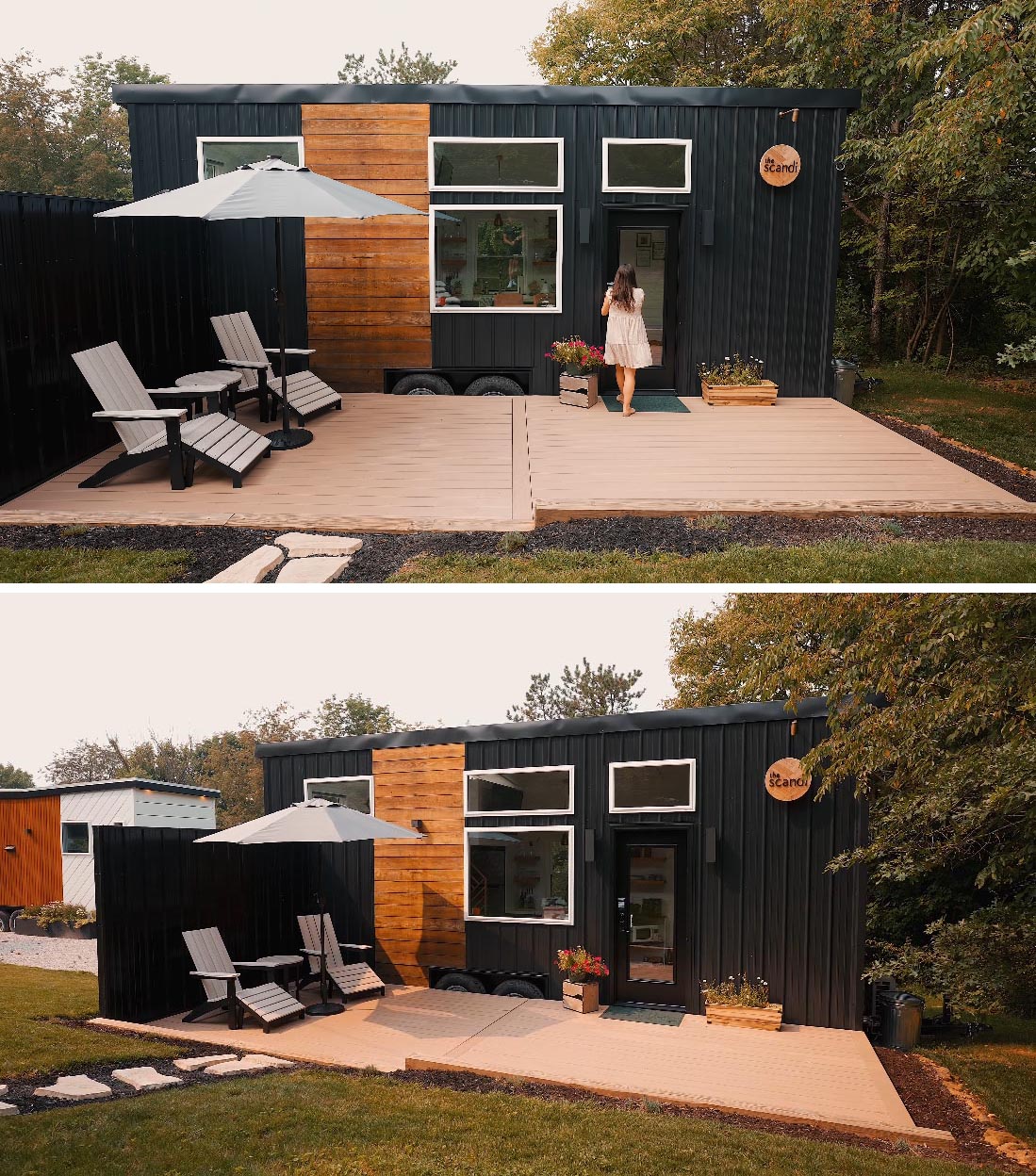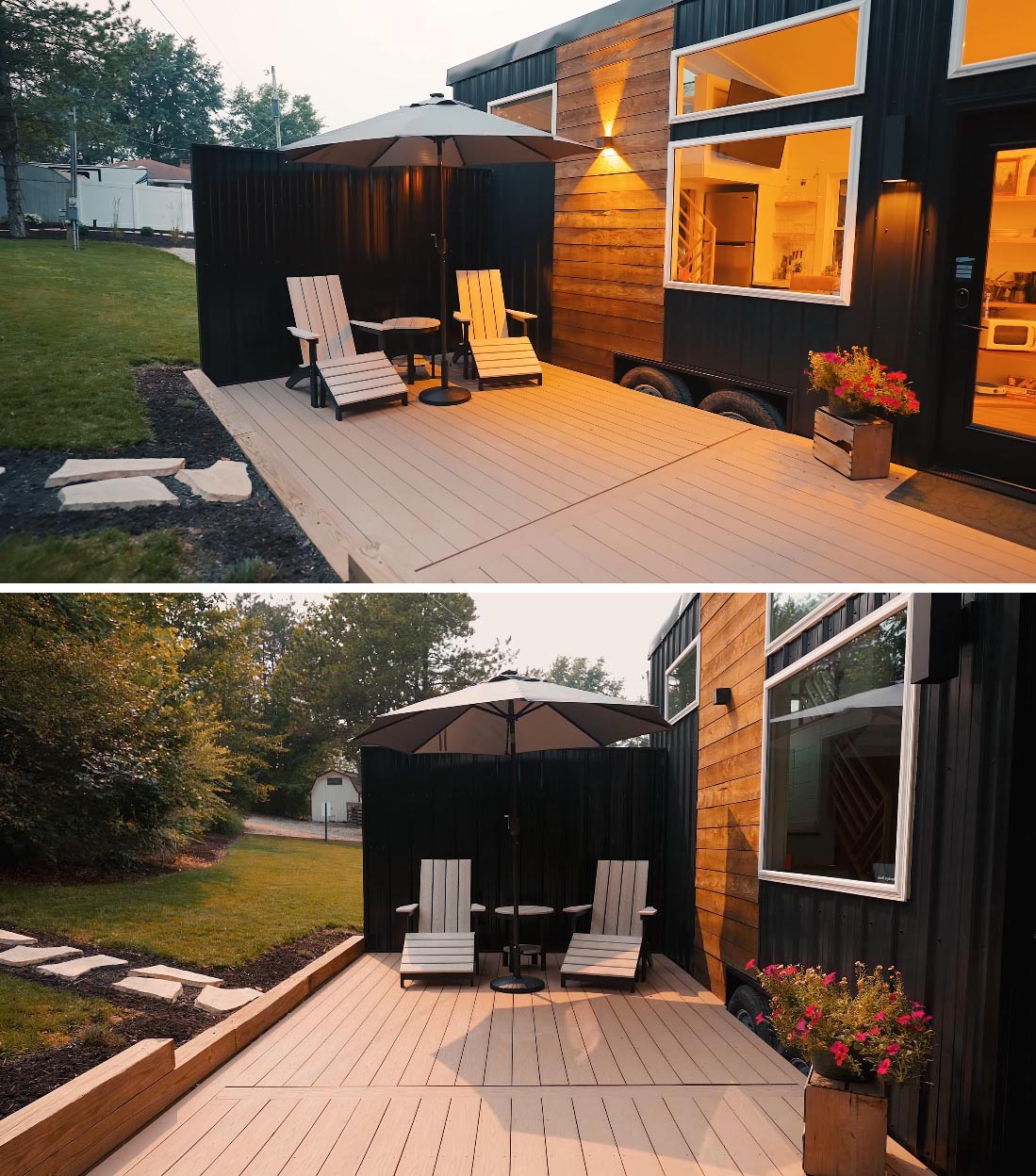 The Living Room
The interior has 12-foot tall ceilings that make the space feel roomy and spacious, like in the living room that's been furnished with a light-colored couch and a leather ottoman.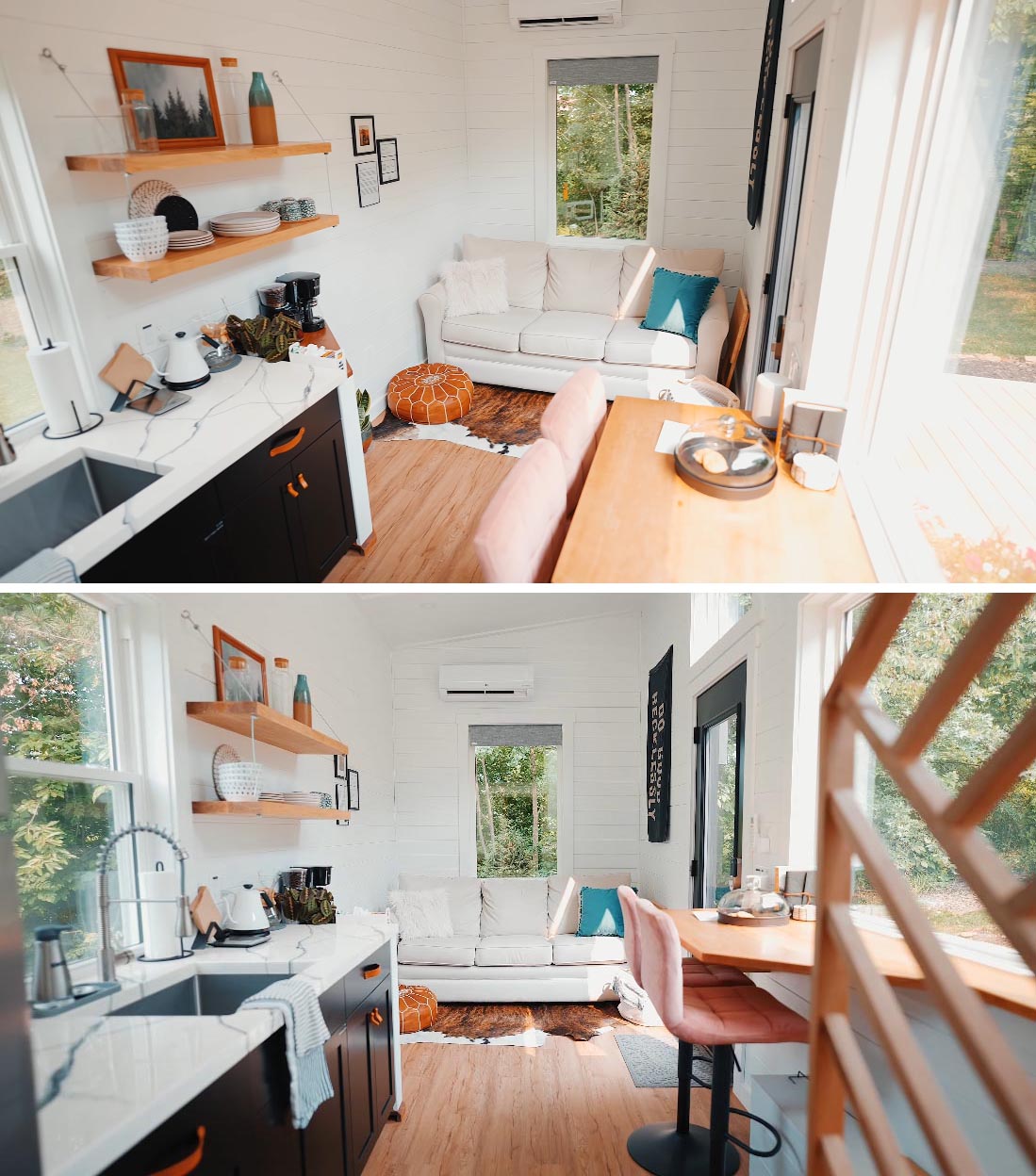 The Kitchen
The small kitchenette includes black cabinets with leather pulls, a white countertop with undermount sink, and hanging wood shelves.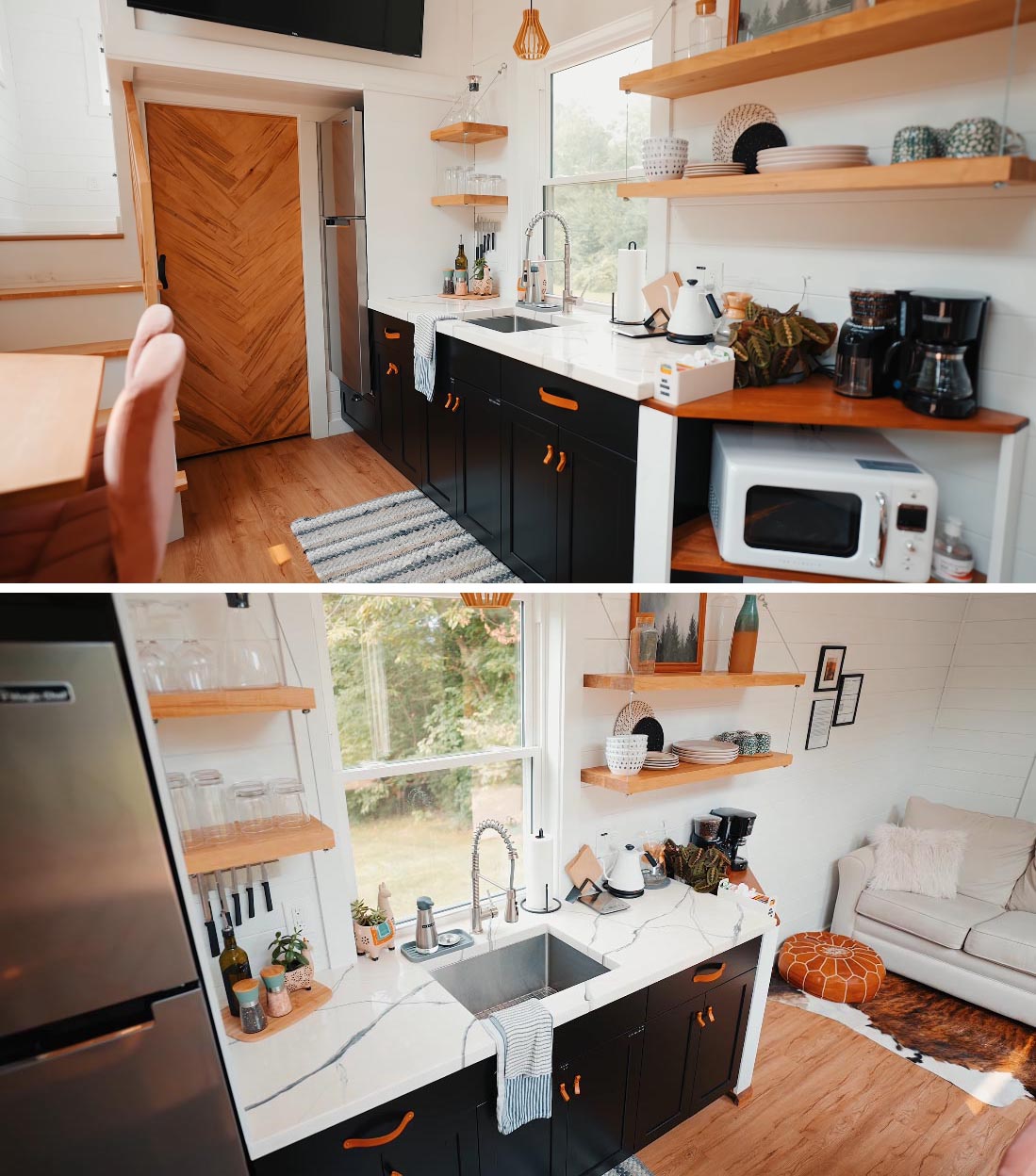 The Dining Area
The dining area, which can also double as a desk, rests opposite the kitchen and provides a place to relax while looking out the window.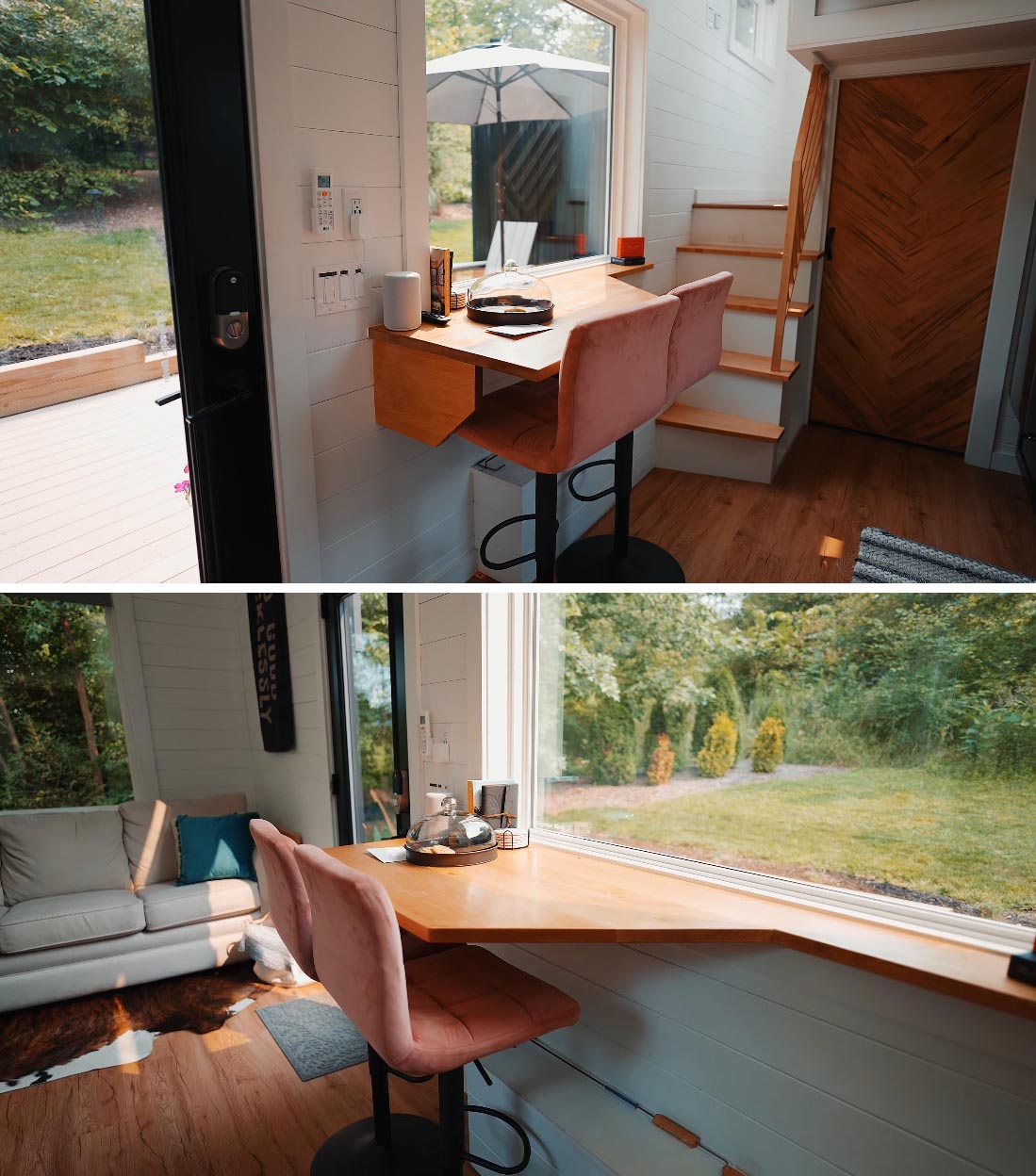 The Bathroom
There's a full bathroom with a toilet, a shower with vertical gray tiles, wood vanity with a round mirror hanging on the wall above, and a washing machine.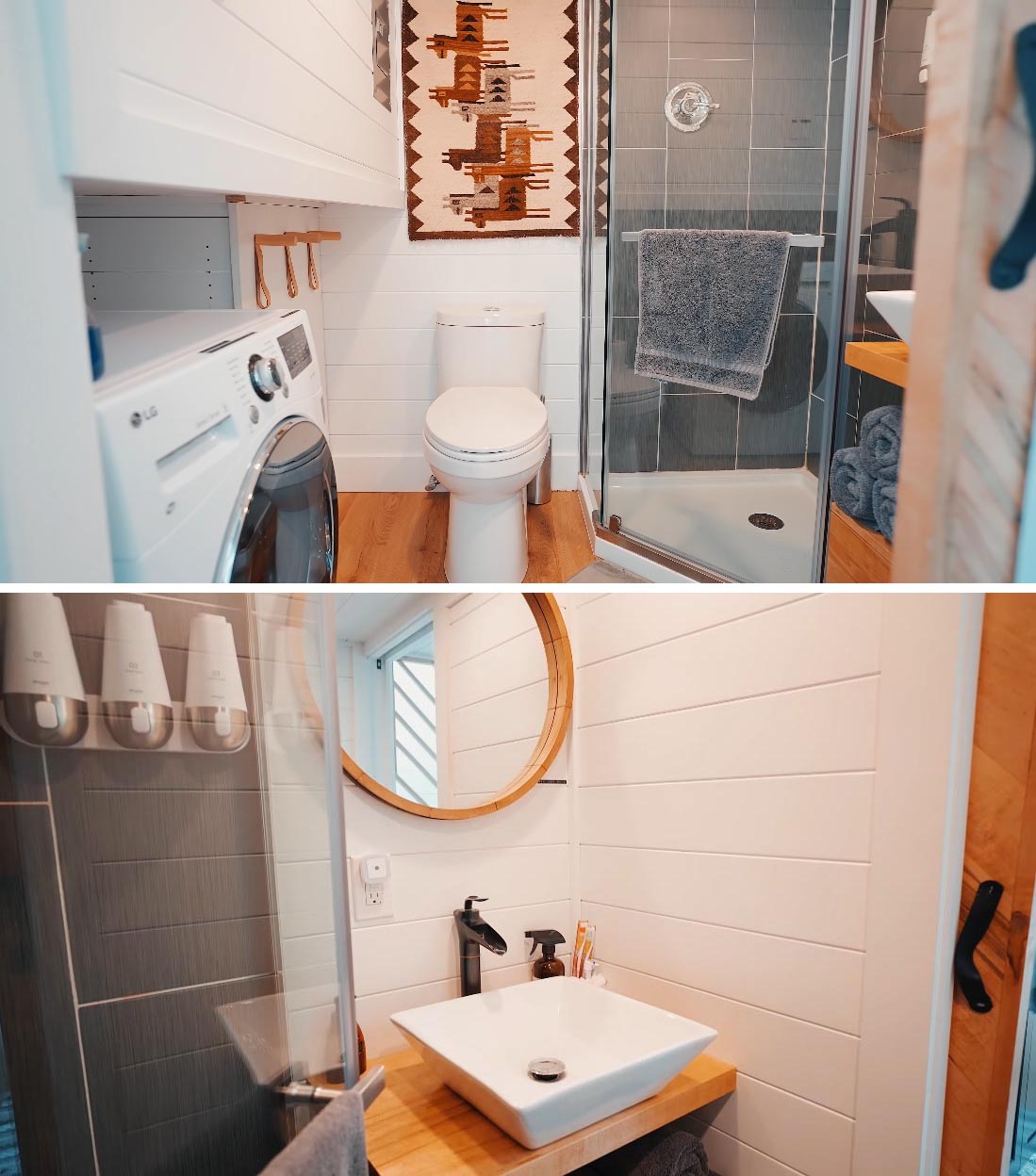 The Loft Bedroom
Located at the top of the stairs, there's the lofted bedroom that includes a solar-powered skylight over the bed, letting you fall asleep looking at the stars.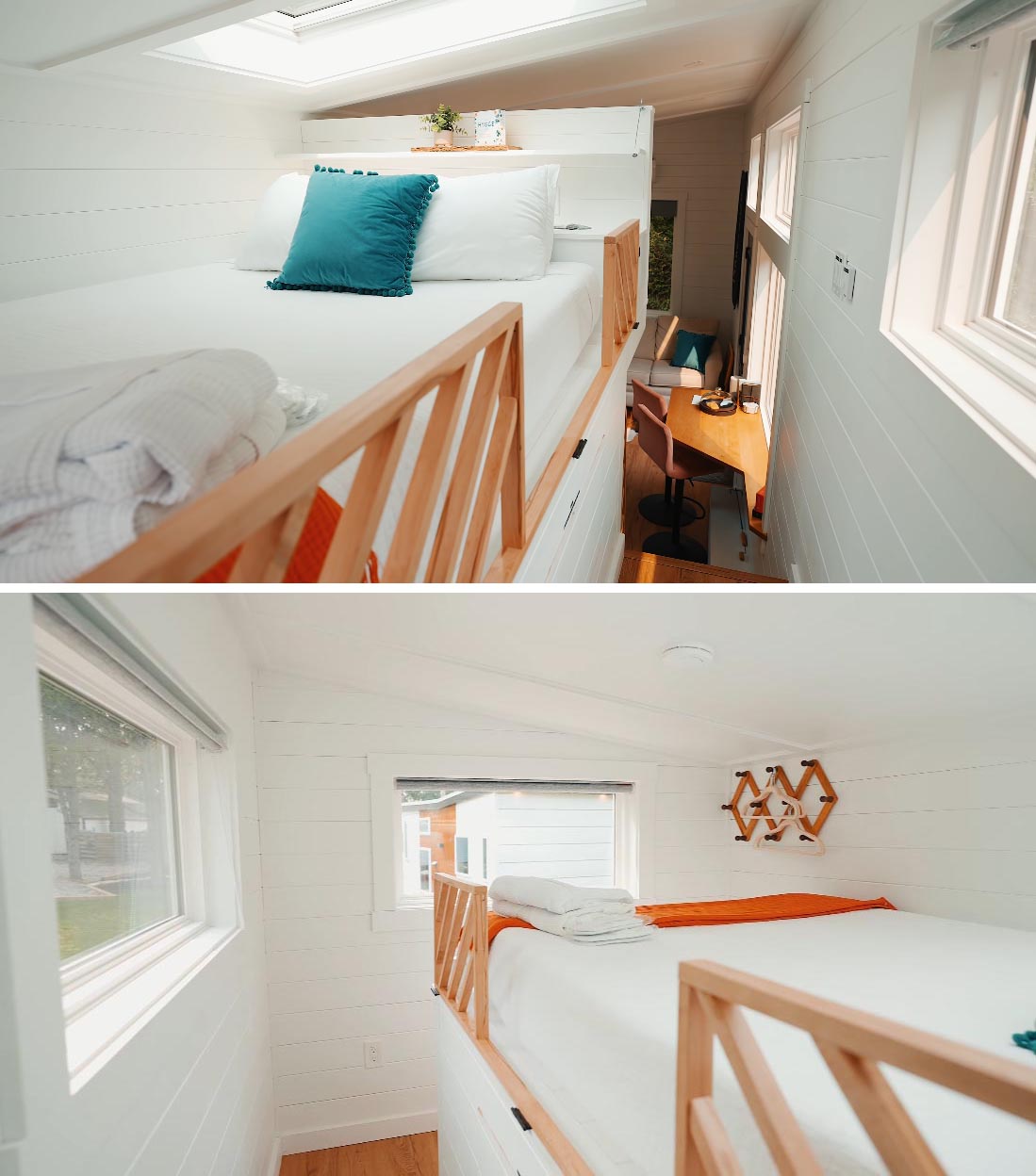 To learn more, take a tour of this tiny house by watching a video from YouTuber Levi Kelly as he takes a look around.