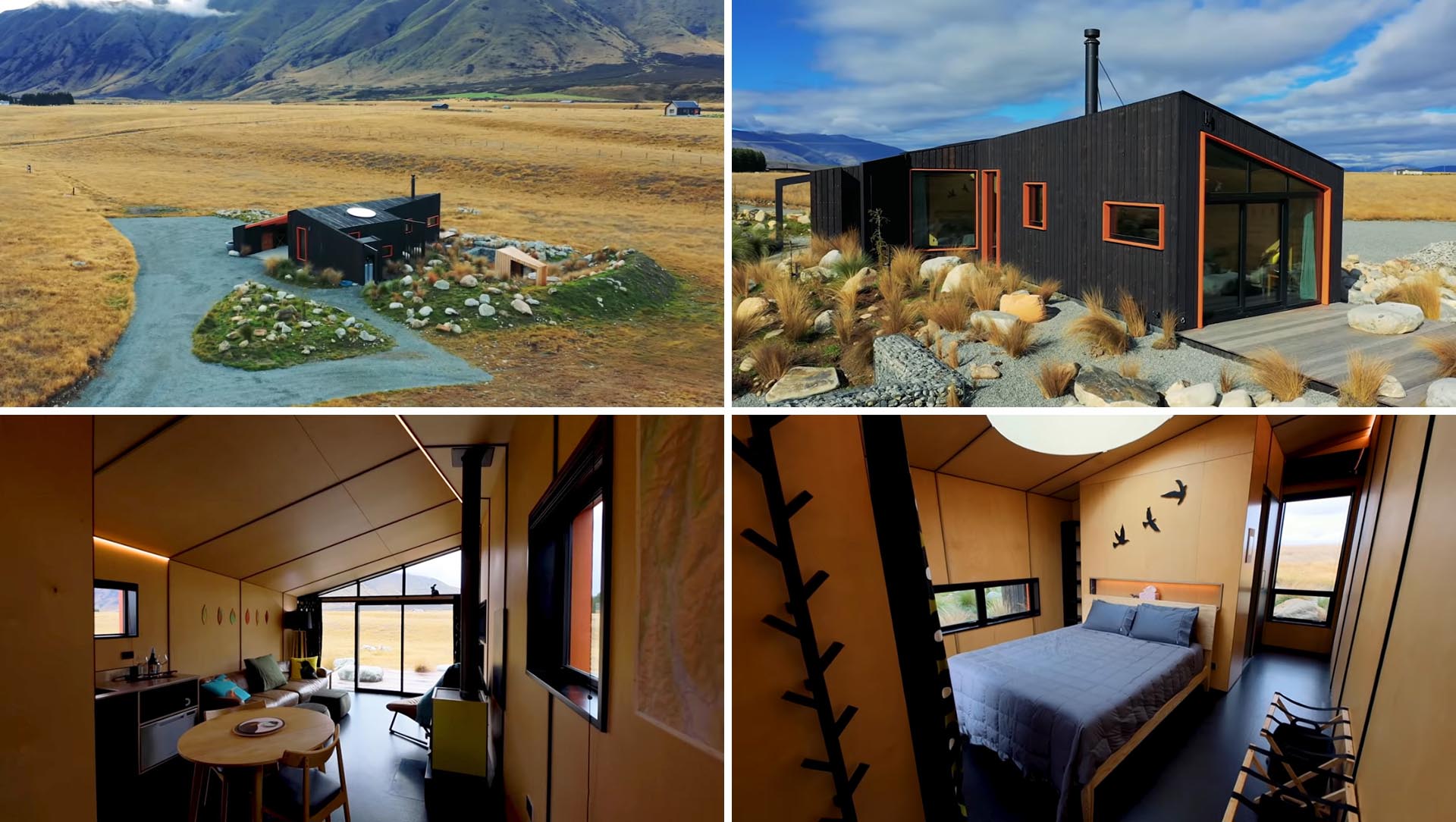 Skylark Cabin owner Gary, together with architect Barry Connor, has designed and built this small house surrounded by mountain ranges in Twizel, New Zealand.
To learn more about the tiny home, Bryce, the host of Living Big In A Tiny House, stopped by for a tour (see video below).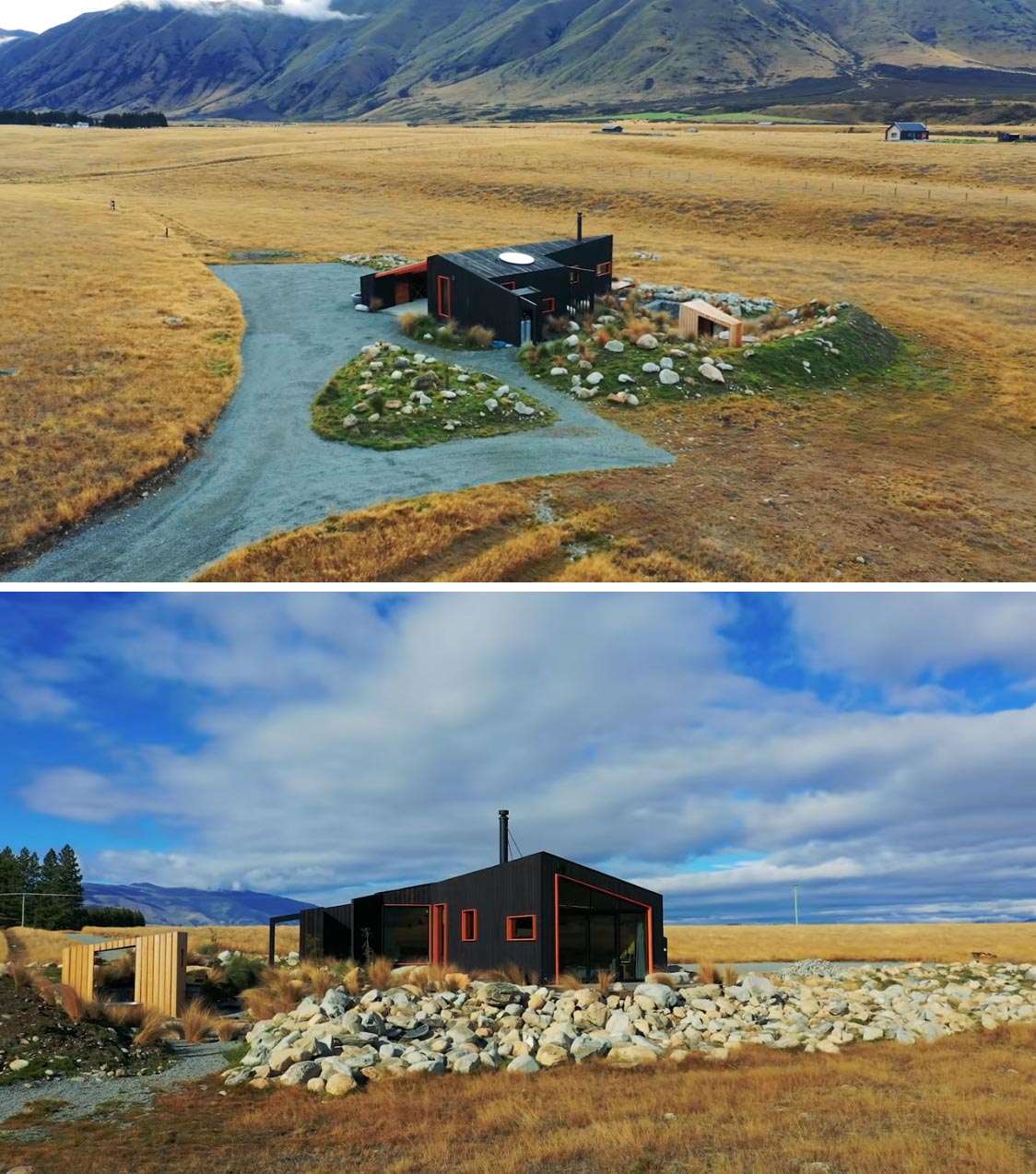 Named after the birds that nest on the property, the Skylark Cabin measures in at 538 square feet (49.99sqm), and was designed as a place to relax and retreat to, and soak up the surrounding landscape.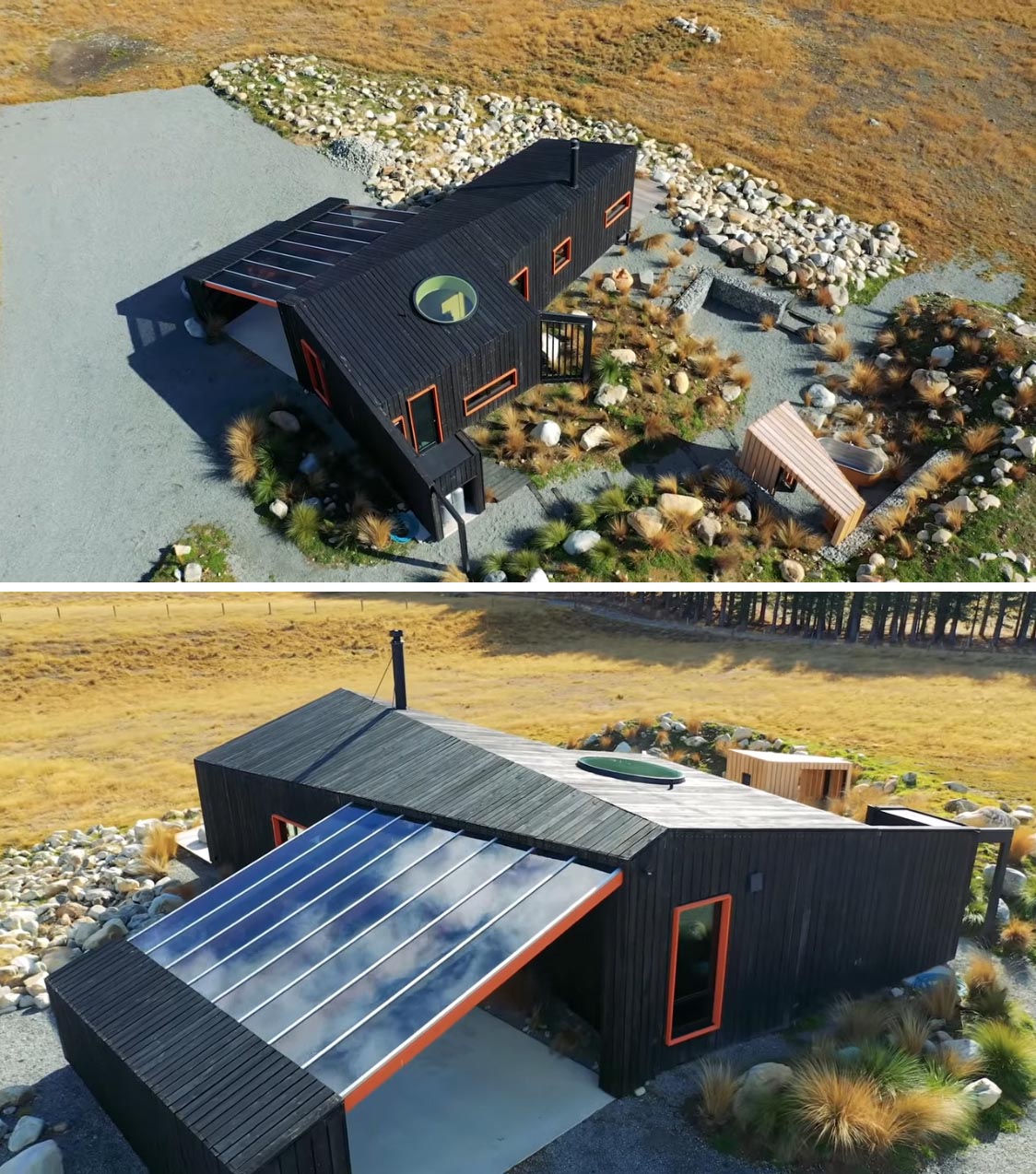 The property, which is available on Airbnb, has a form of two offset open-plan spaces, and is positioned to allow morning sun in both winter and summer to filter through.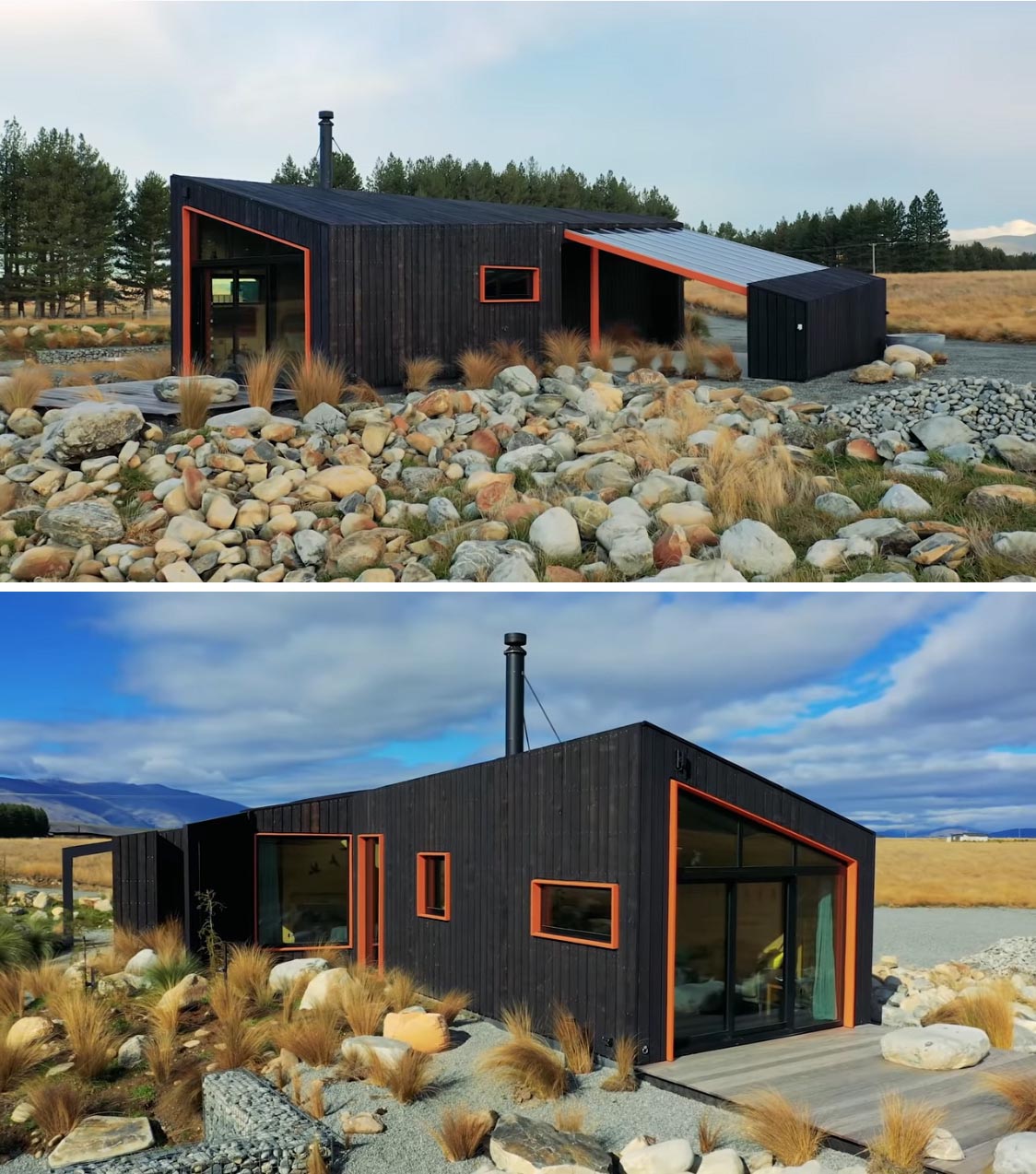 Natural stone boulders and grasses surround the home, while burnt orange window frames contrast the burnt rough sawn larch timber siding that covers the exterior.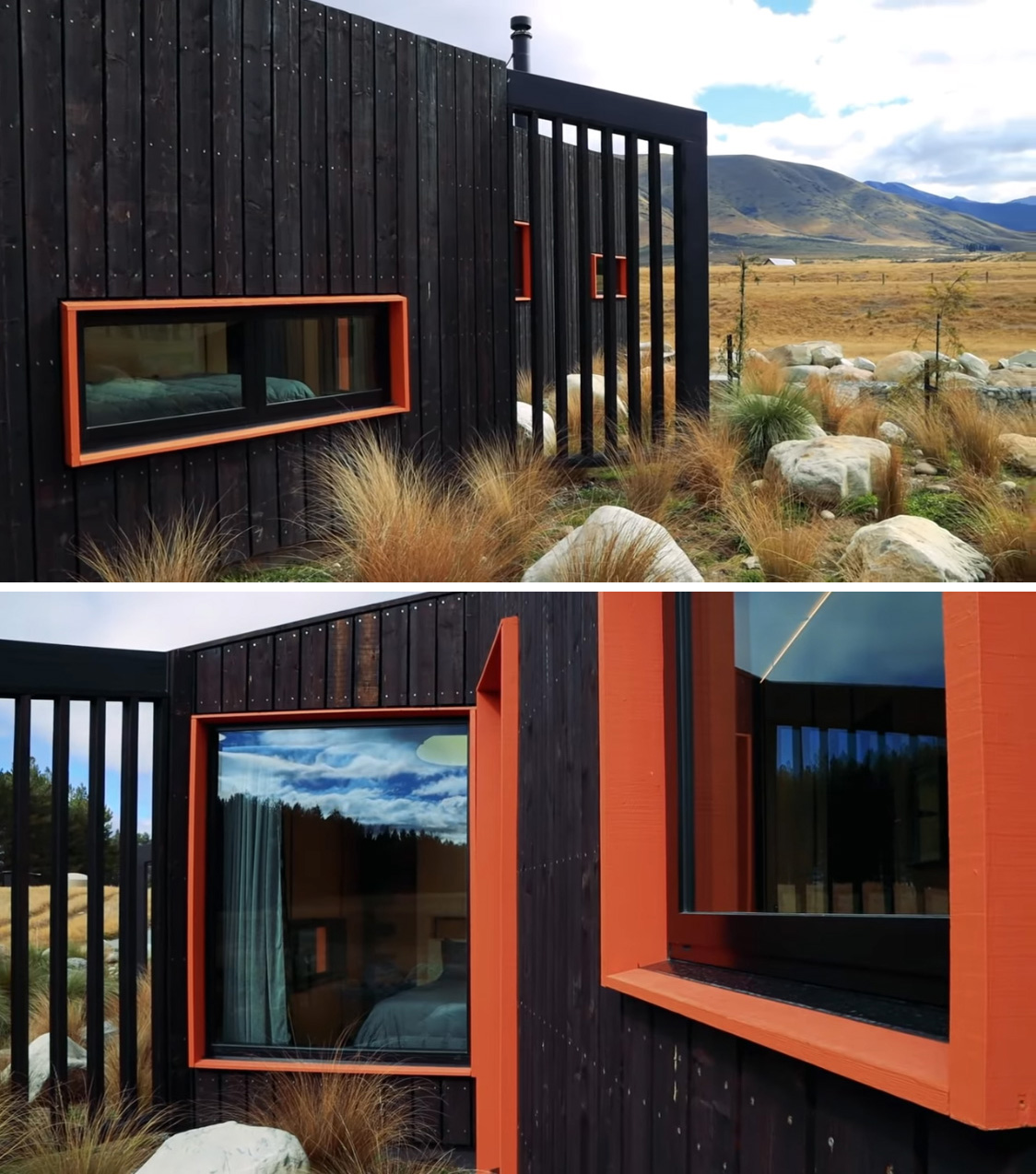 Stepping inside, we see the living room and kitchen share an open space that looks toward the wall of glass at the end of the room. The interior is lined with light Beech plywood to create a warm and cozy environment.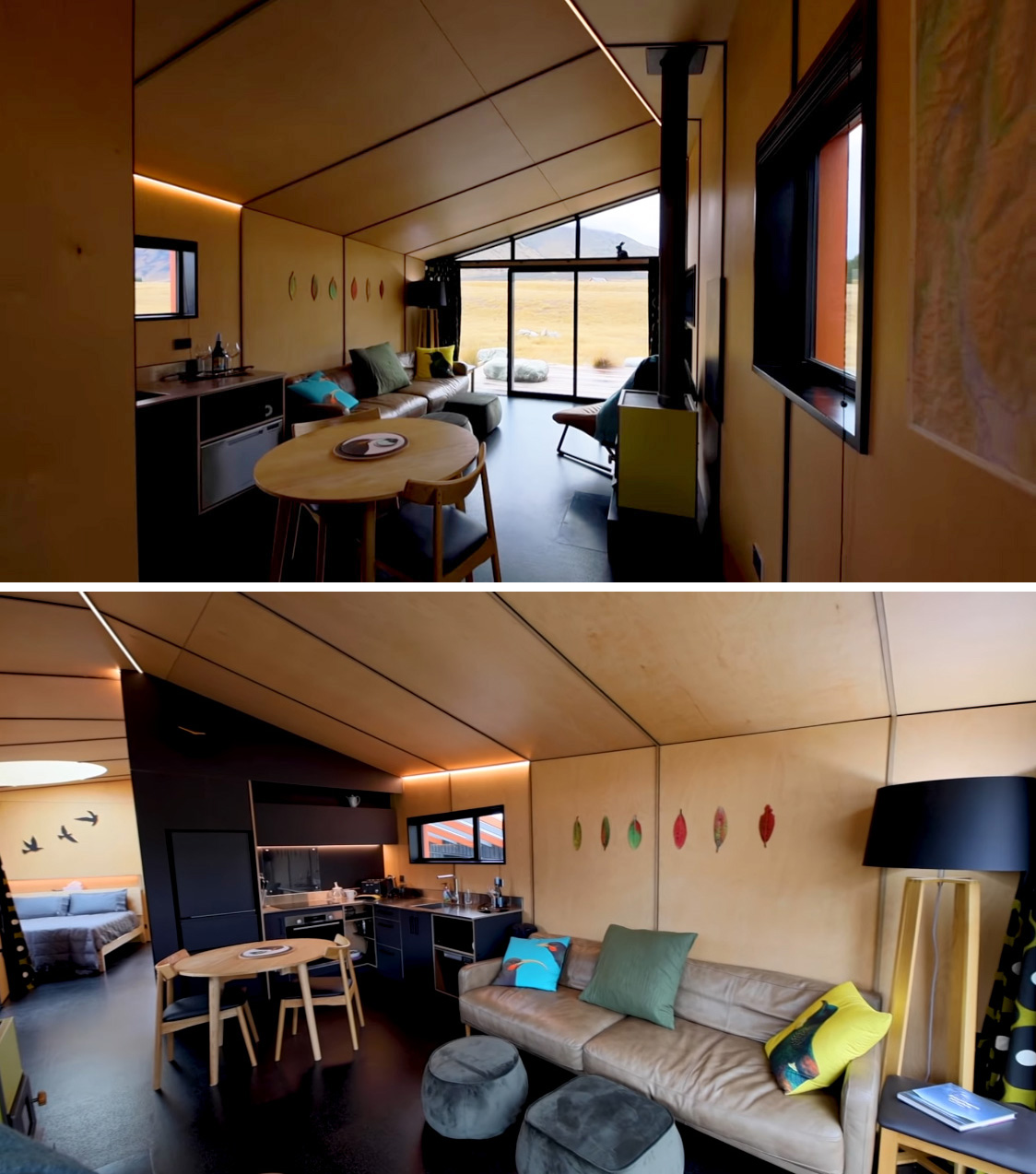 The matte black kitchen is a striking contrast to the wood walls, while lighting follows the line of the ceiling.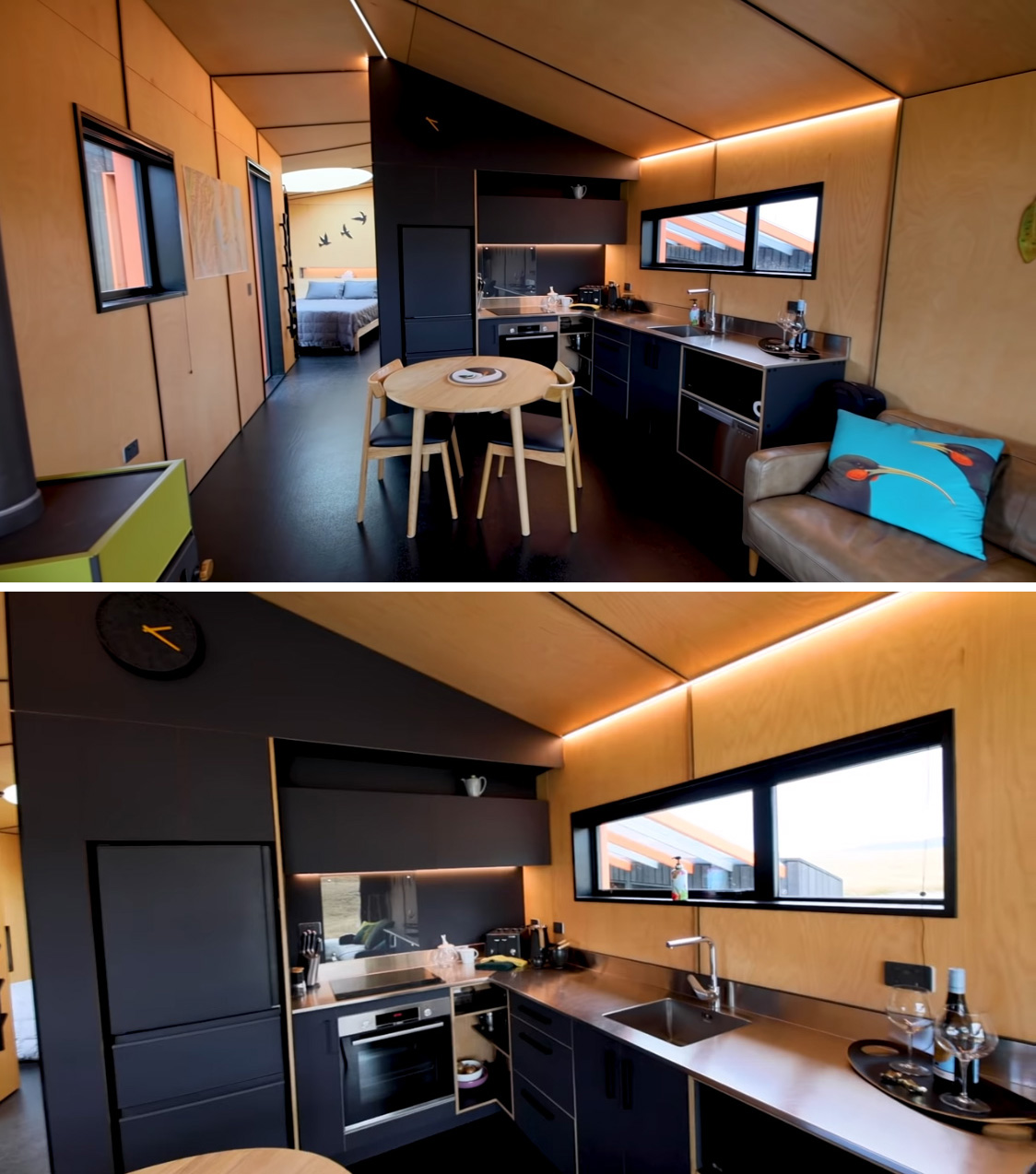 The other end of the small house is dedicated to the bedroom and bathroom. The bedroom includes a small recessed shelving niche above the headboard, ideal for a glass of wine or a book, while windows provide unobstructed views of the outdoors.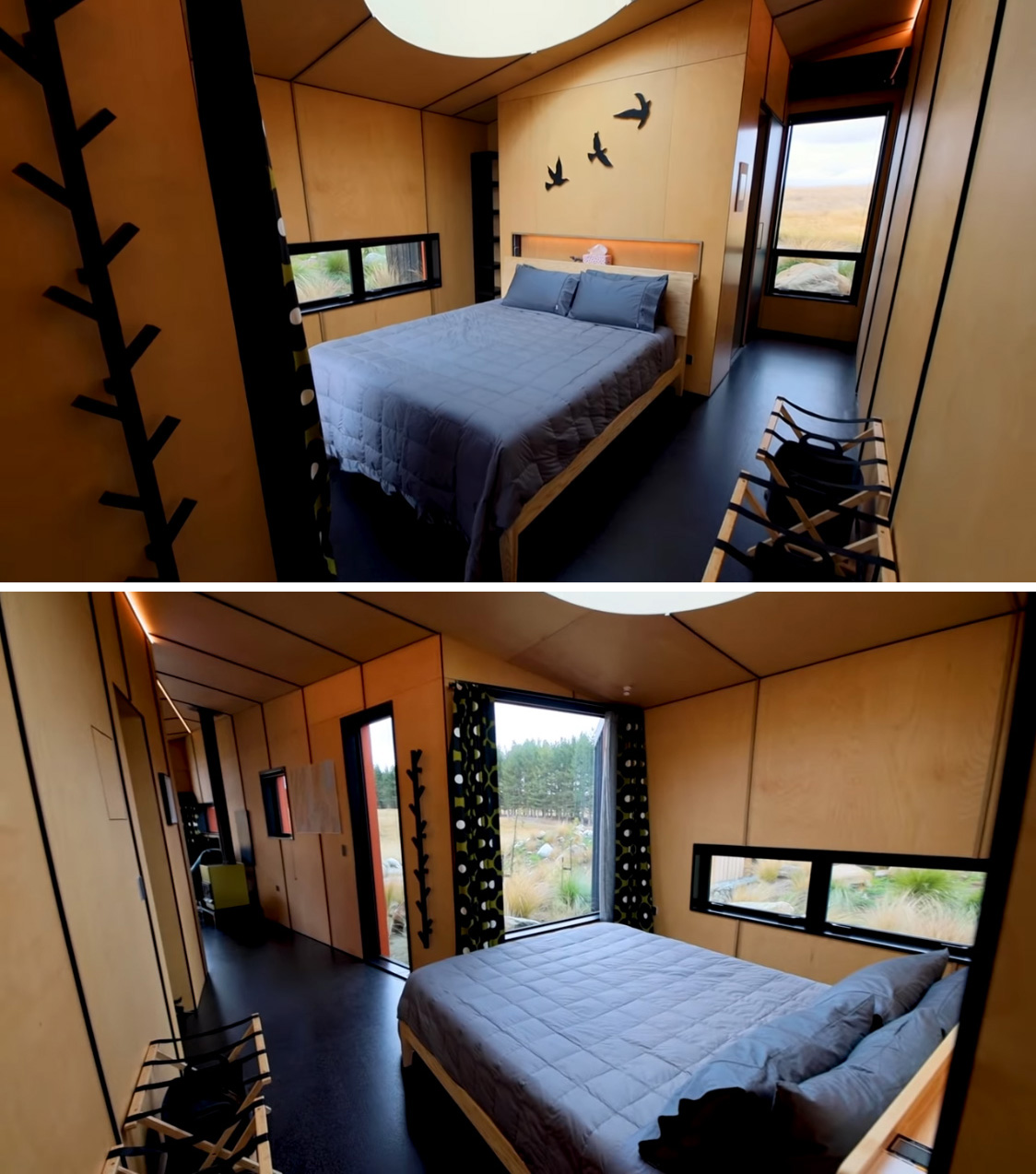 The bathroom features large format tiles, a vanity with a stainless steel countertop, and a door by the shower that opens to a pathway that leads to an outdoor bathtub.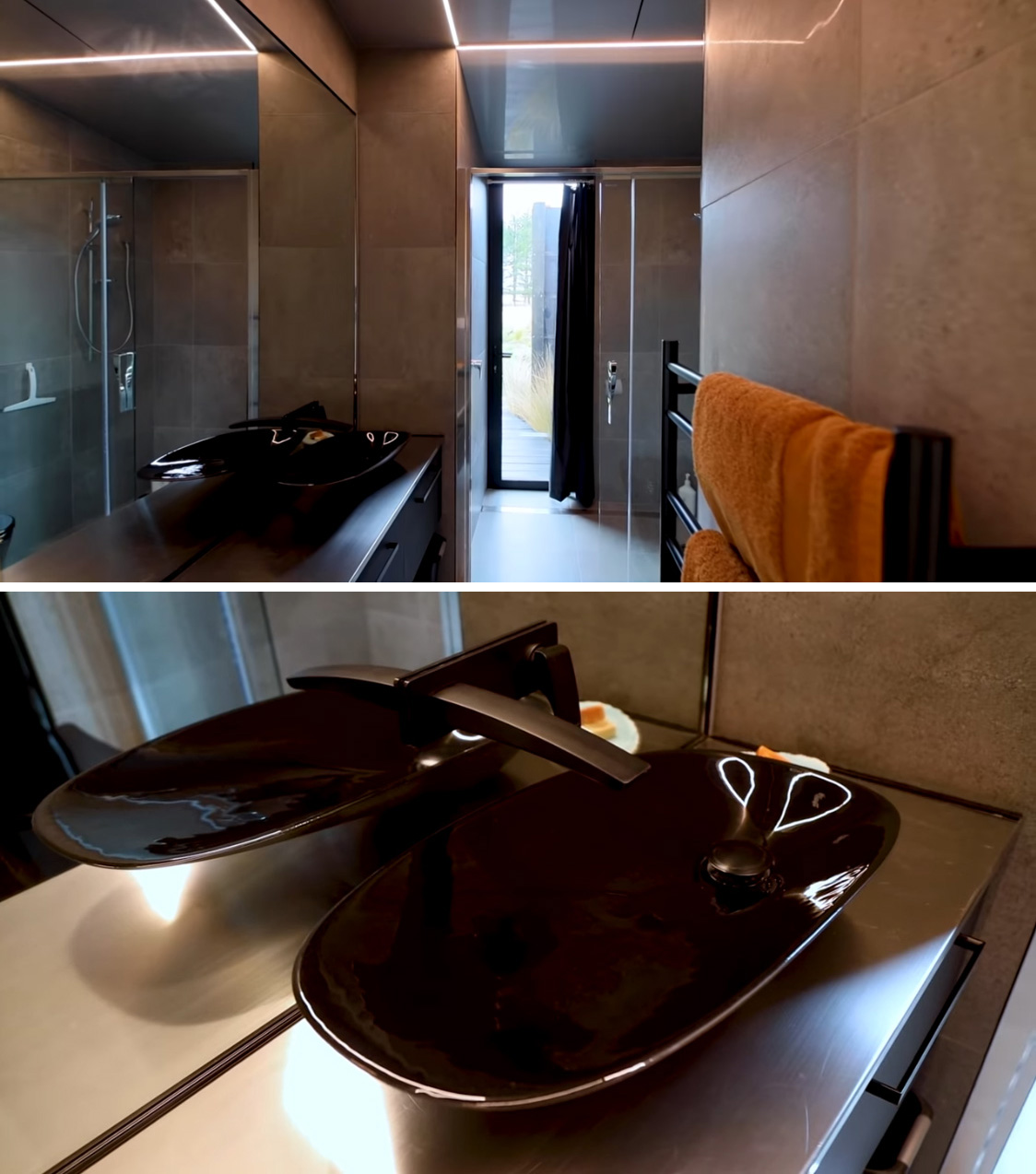 To truly understand the layout of the home and all the included features, watch the video below for a walk-through.