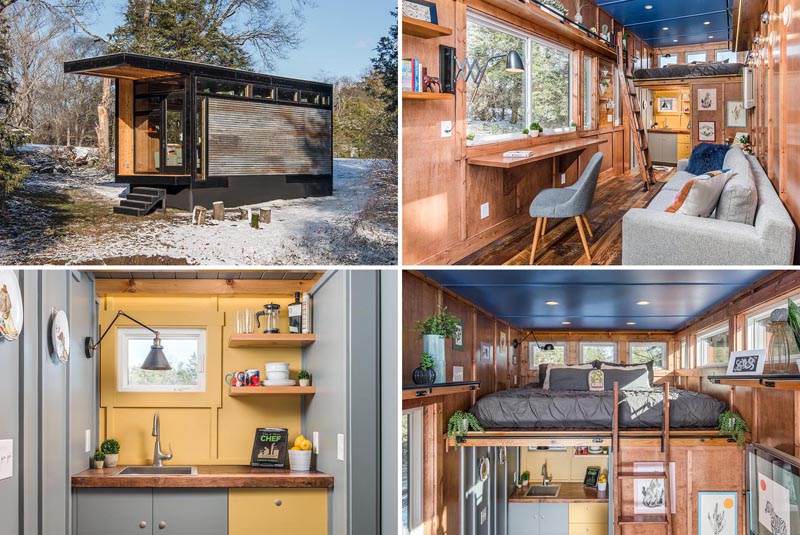 New Frontier Tiny Homes has designed the Cornelia Tiny House, aka The Artist's Muse, as a writing studio, library, and guesthouse, that was commissioned by international bestselling author Cornelia Funke.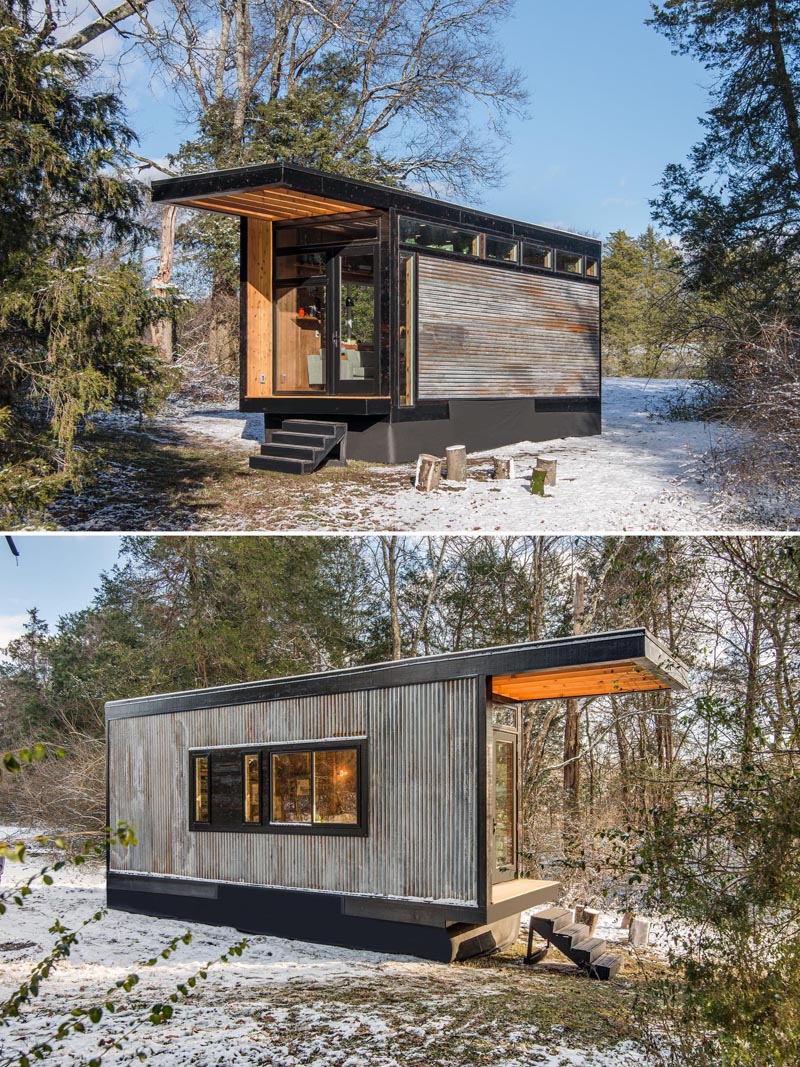 Measuring in at just 256 square feet (23sqm), the tiny house exterior showcases weathered, reclaimed corrugated tin, that's vertical on one side, horizontal on the other.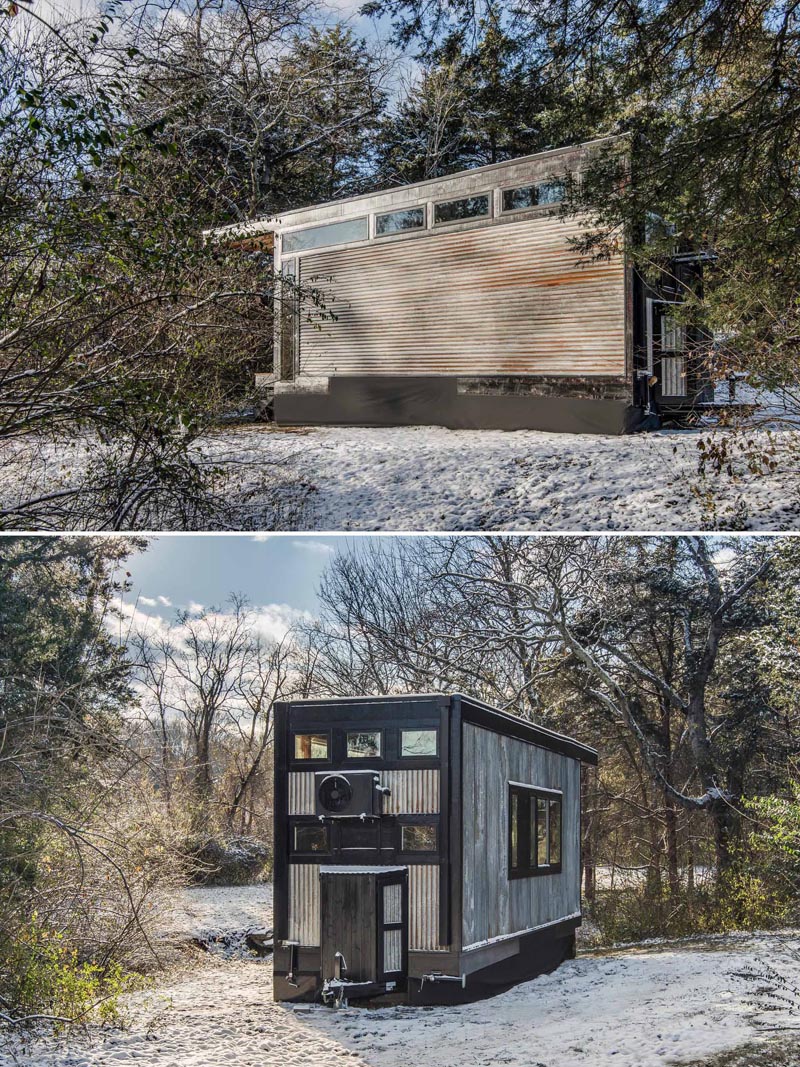 All of the trim is shou sugi ban cedar, while the cantilever deck and pergola are made from cedar beams and cedar deck boards.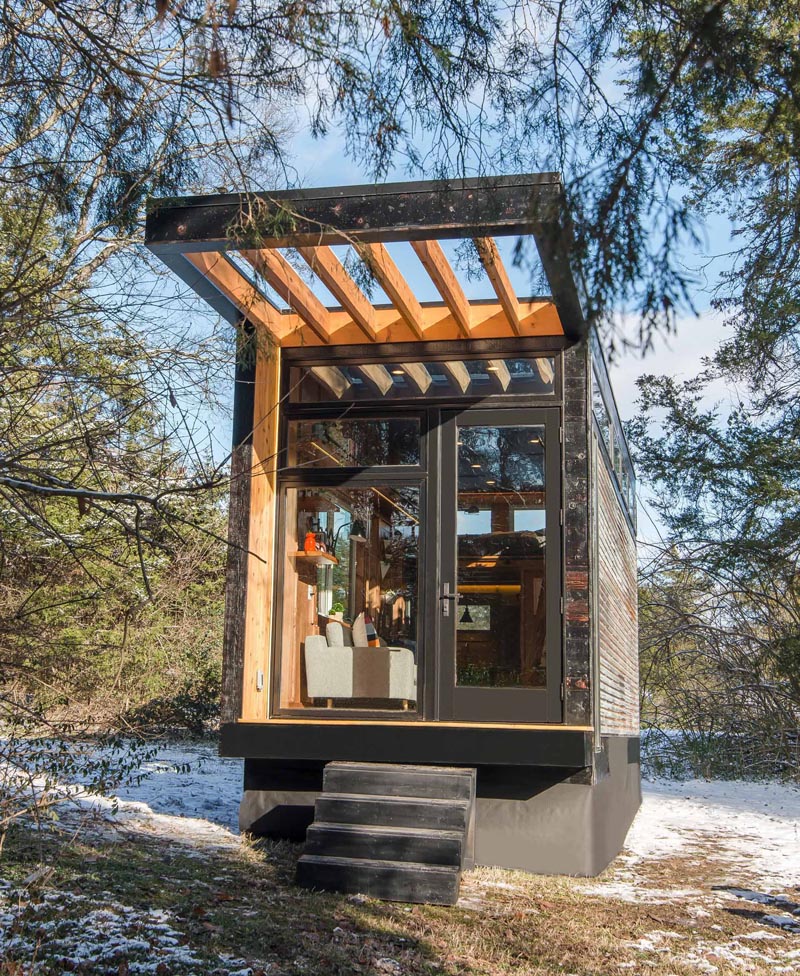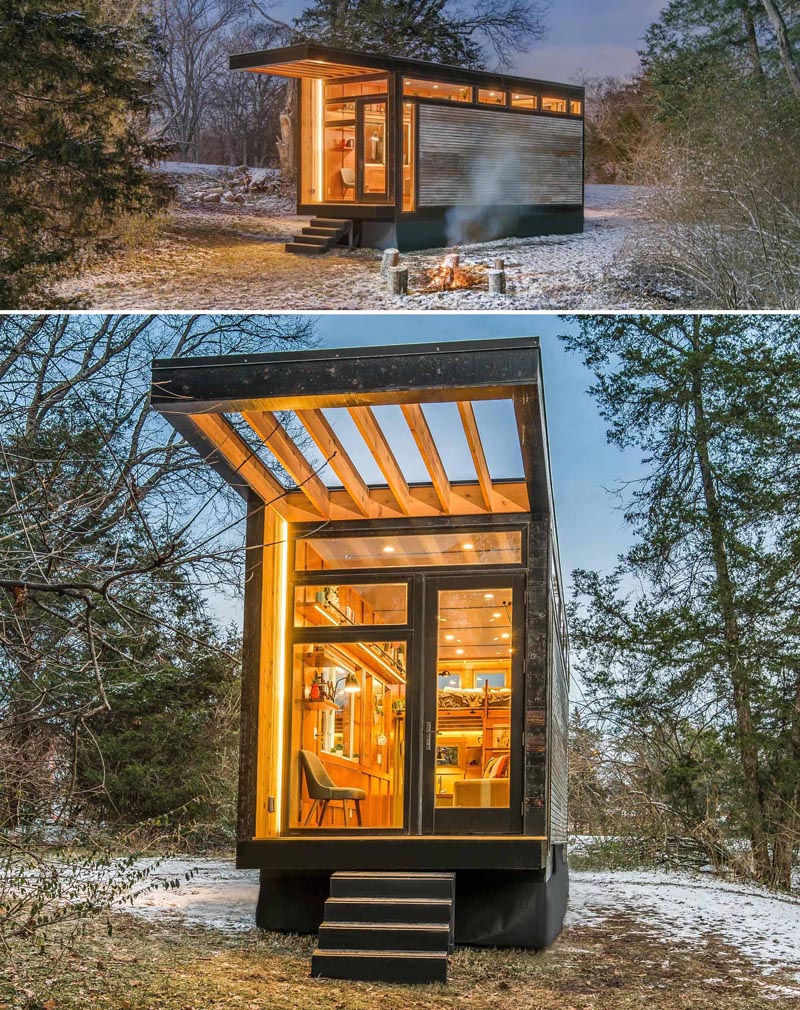 Stepping inside, the open space is dedicated to the living room, where you'll find reclaimed hardwood floors and maple siding with maple batten strips.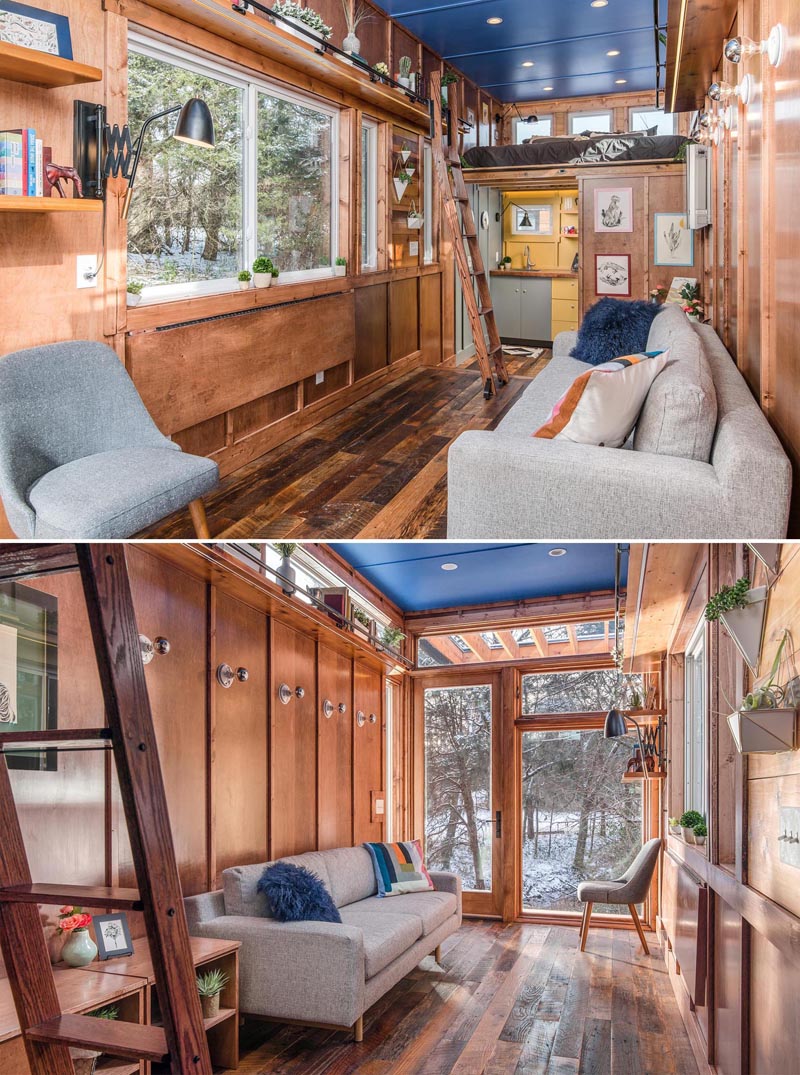 A solid maple fold out desk takes advantage of the natural light coming in through the window.
In the soft yellow, gray, and wood kitchen, there's a stainless steel faucet and matching sink, a dark wood countertop, and floating corner shelves.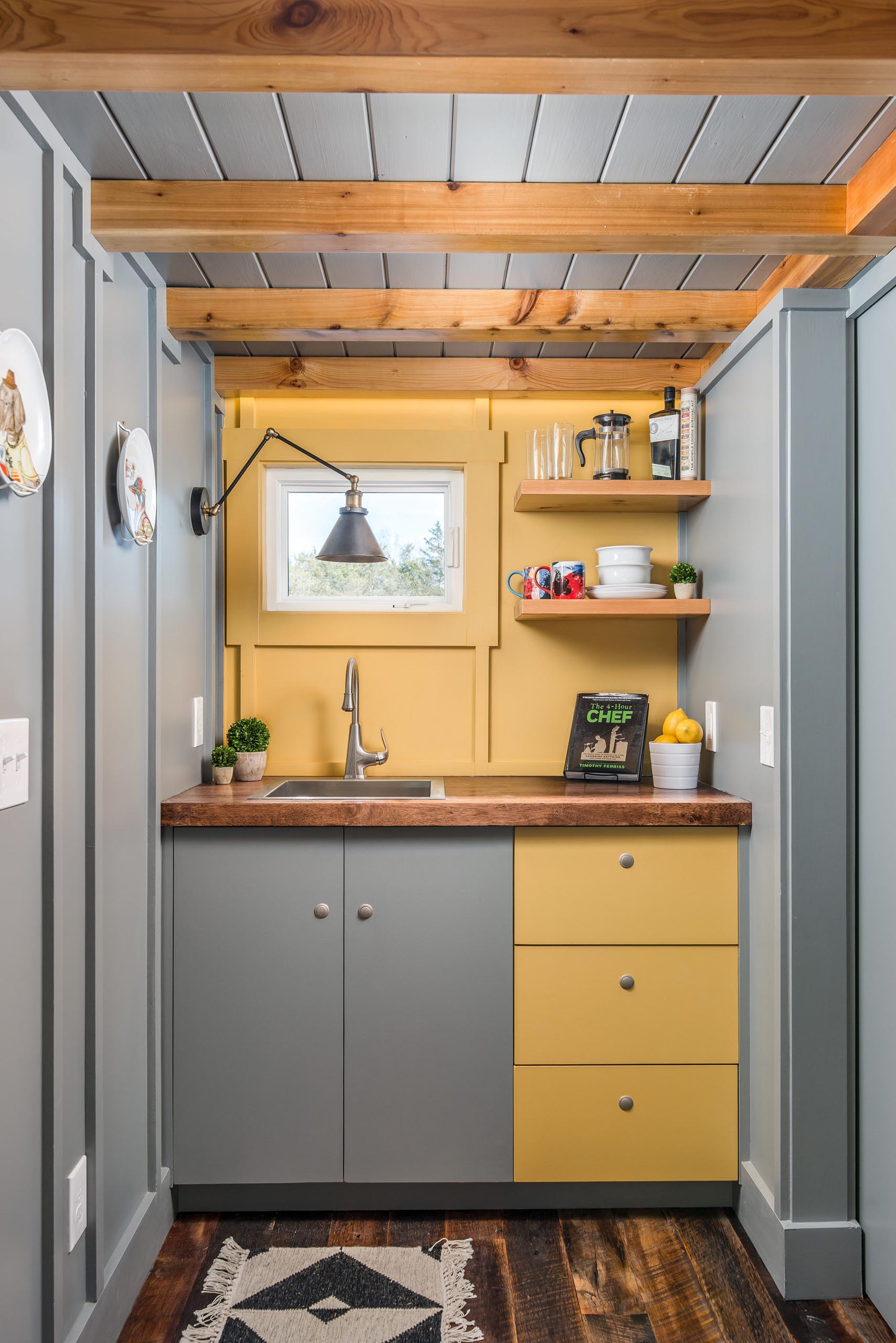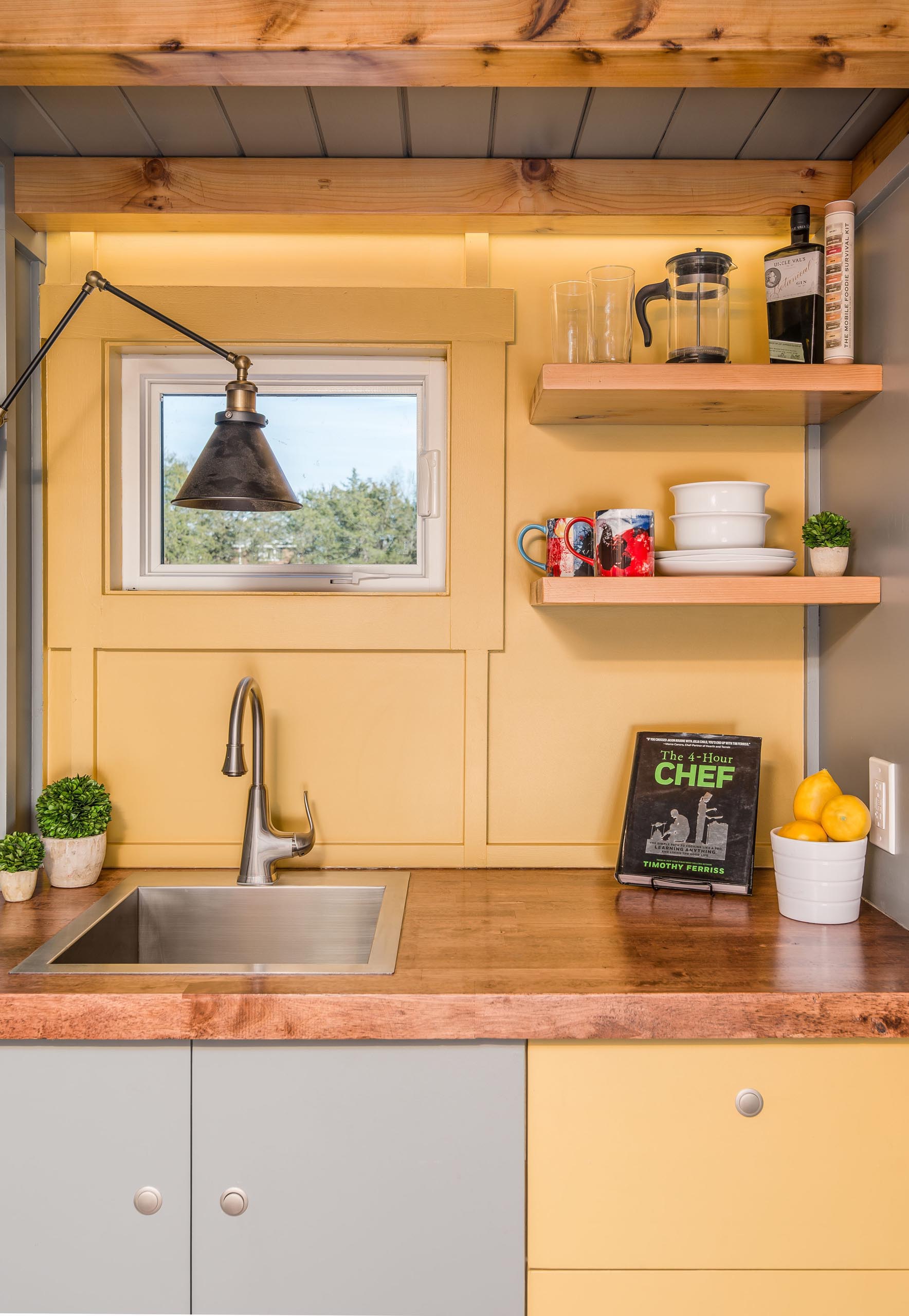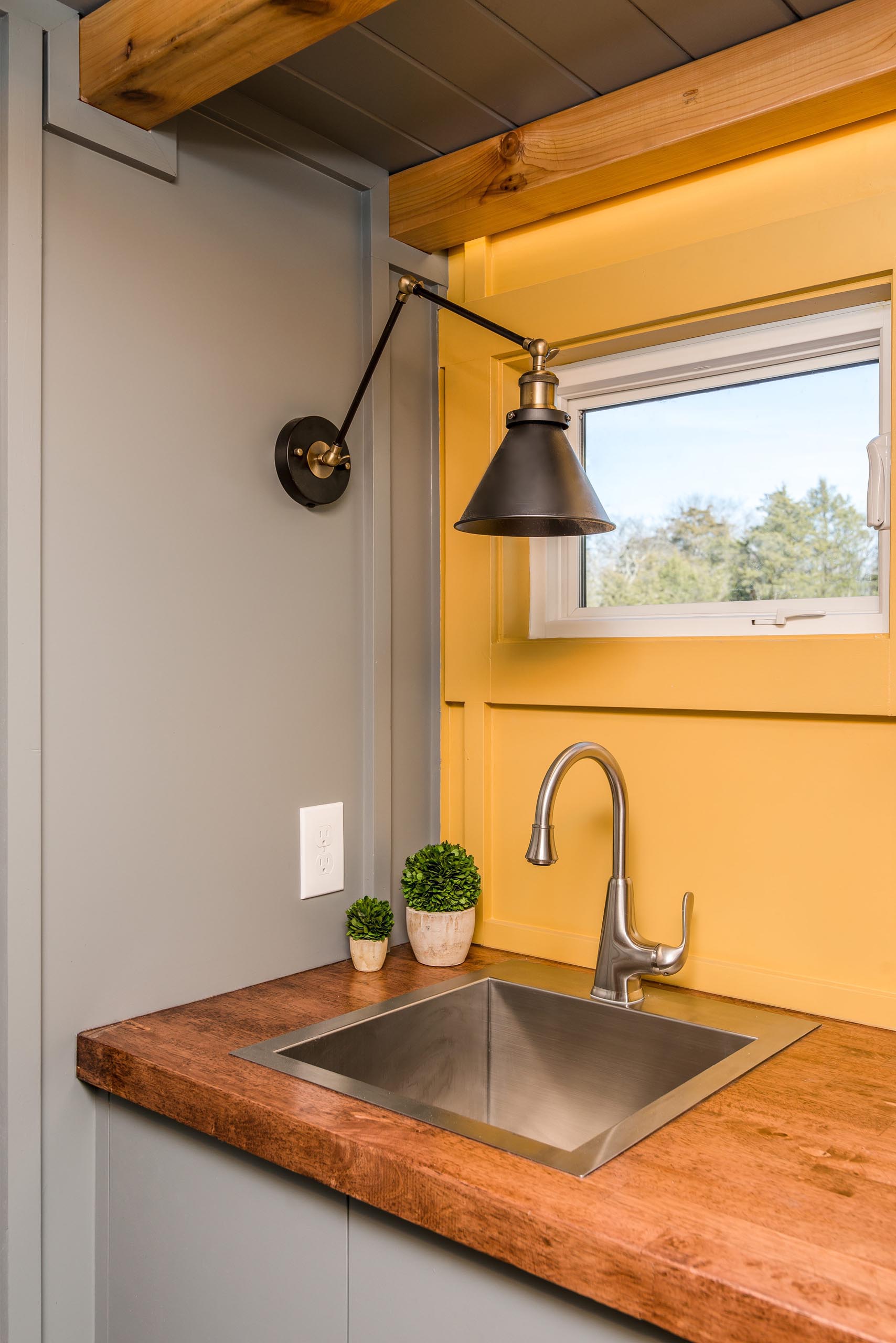 Adjacent to the kitchen is the bathroom that hides behind a sliding pocket door and includes a pastel green finish, a waterless toilet, vanity area, and a shower.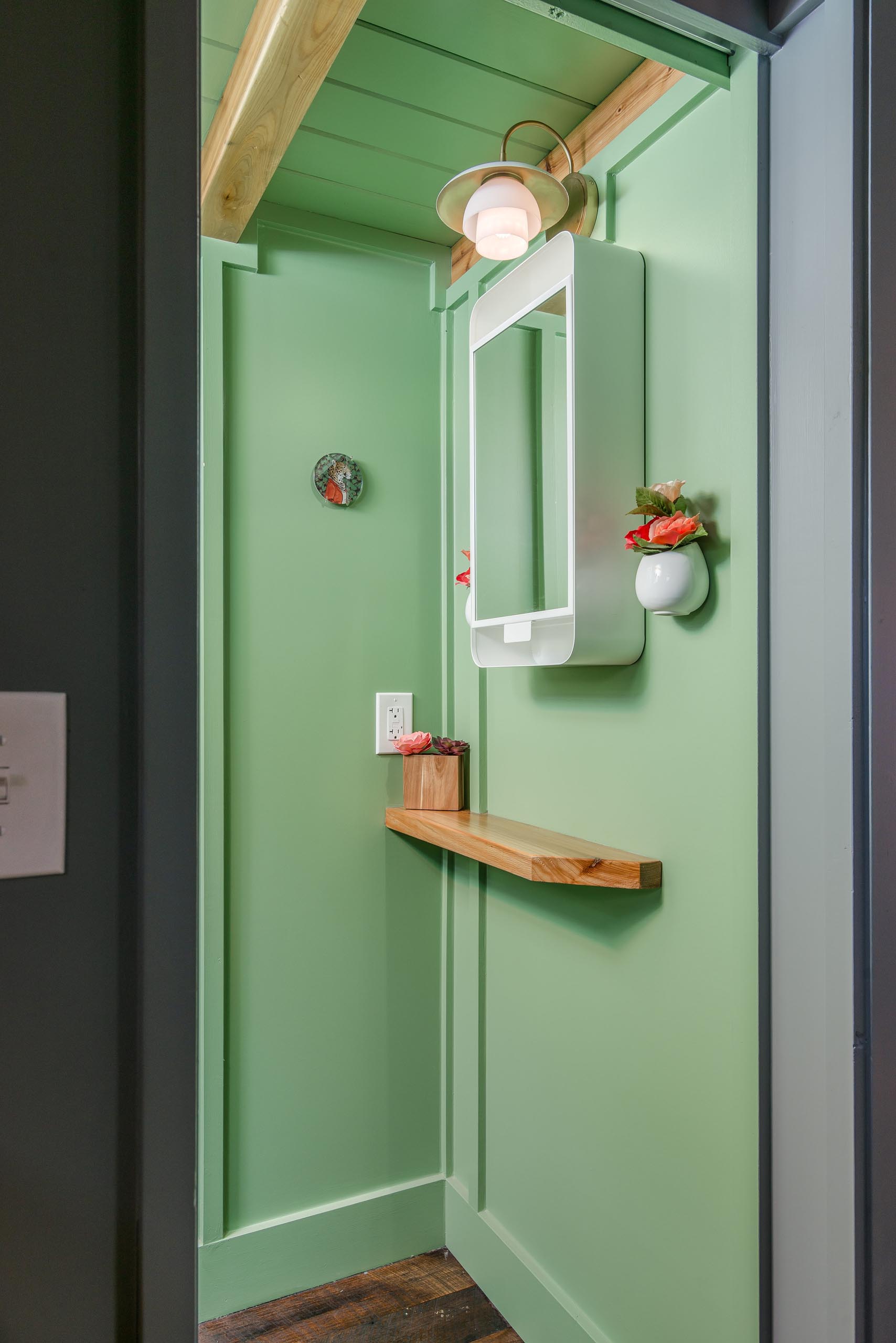 The sleeping loft, which has a king-sized bed with a 270-degree view, is located above the kitchen and bathroom and is accessed via a ladder.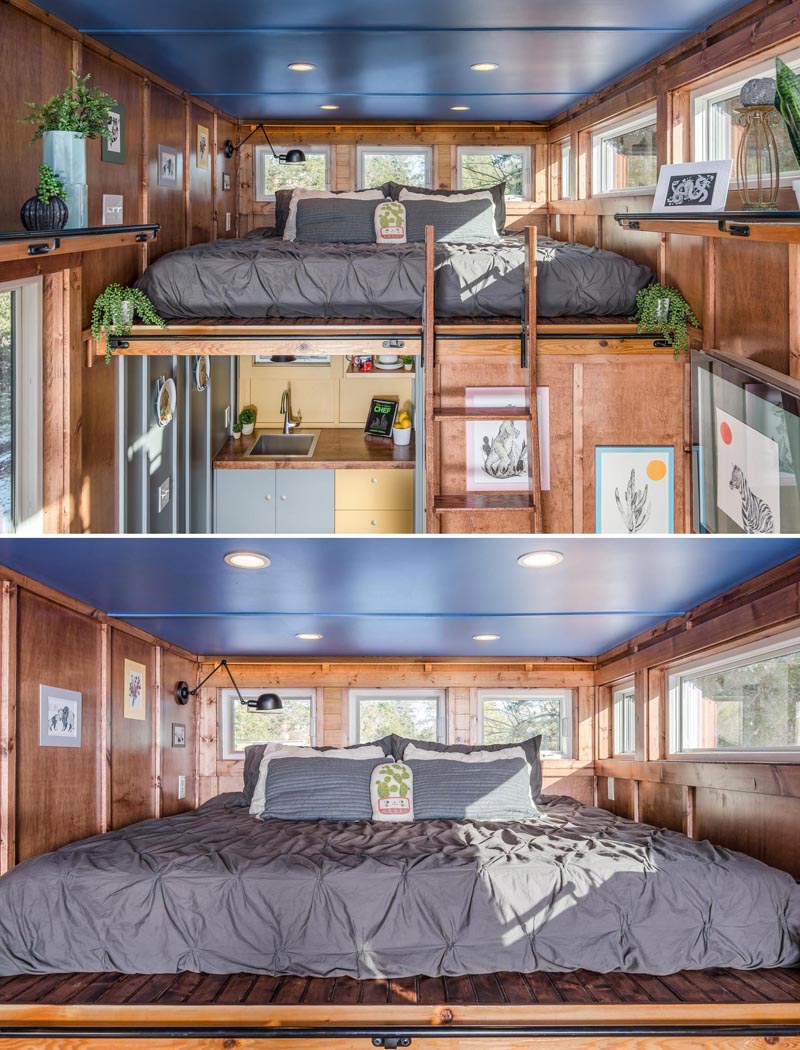 The tint house also has floating cedar library shelves with a rolling ladder on either side of the interior.