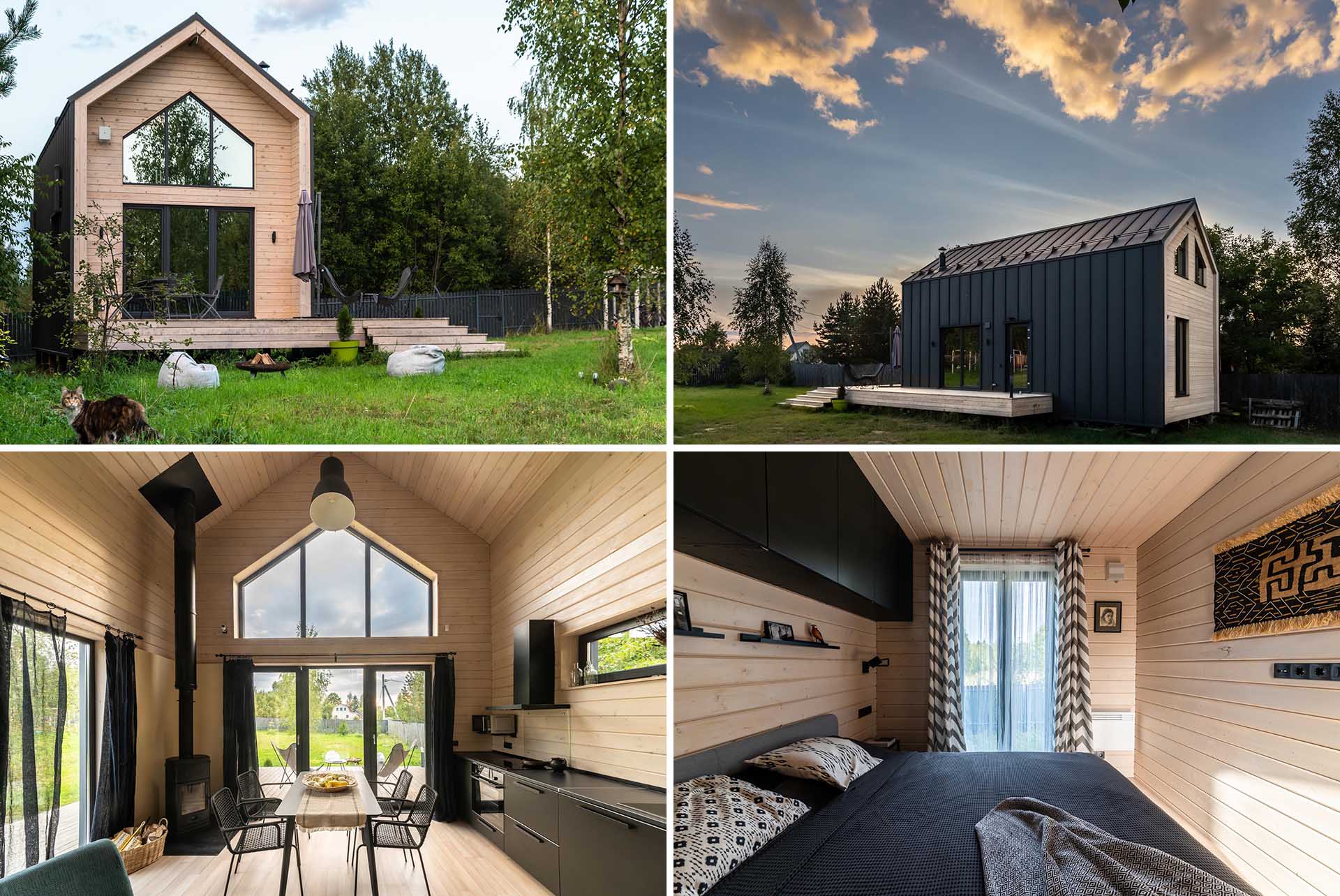 Designers Mikhail Novinskiy and Anastasia Konnova of MNdesign, have recently completed their own barn-inspired home in a scenic village in Moscow, Russia.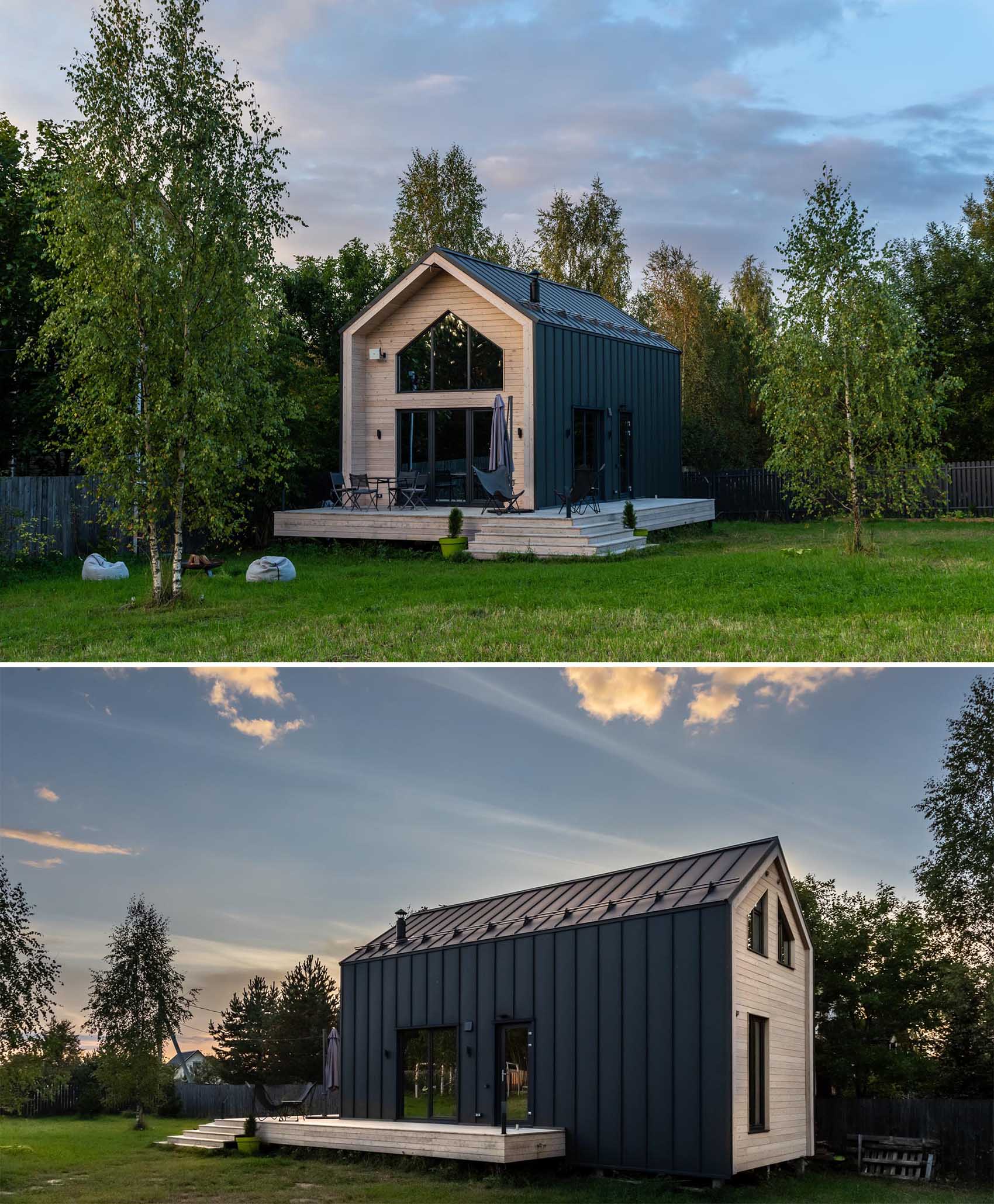 Their family home, designed for themselves and their two children, has a black metal exterior that's accented at each end with tongue and groove wood siding.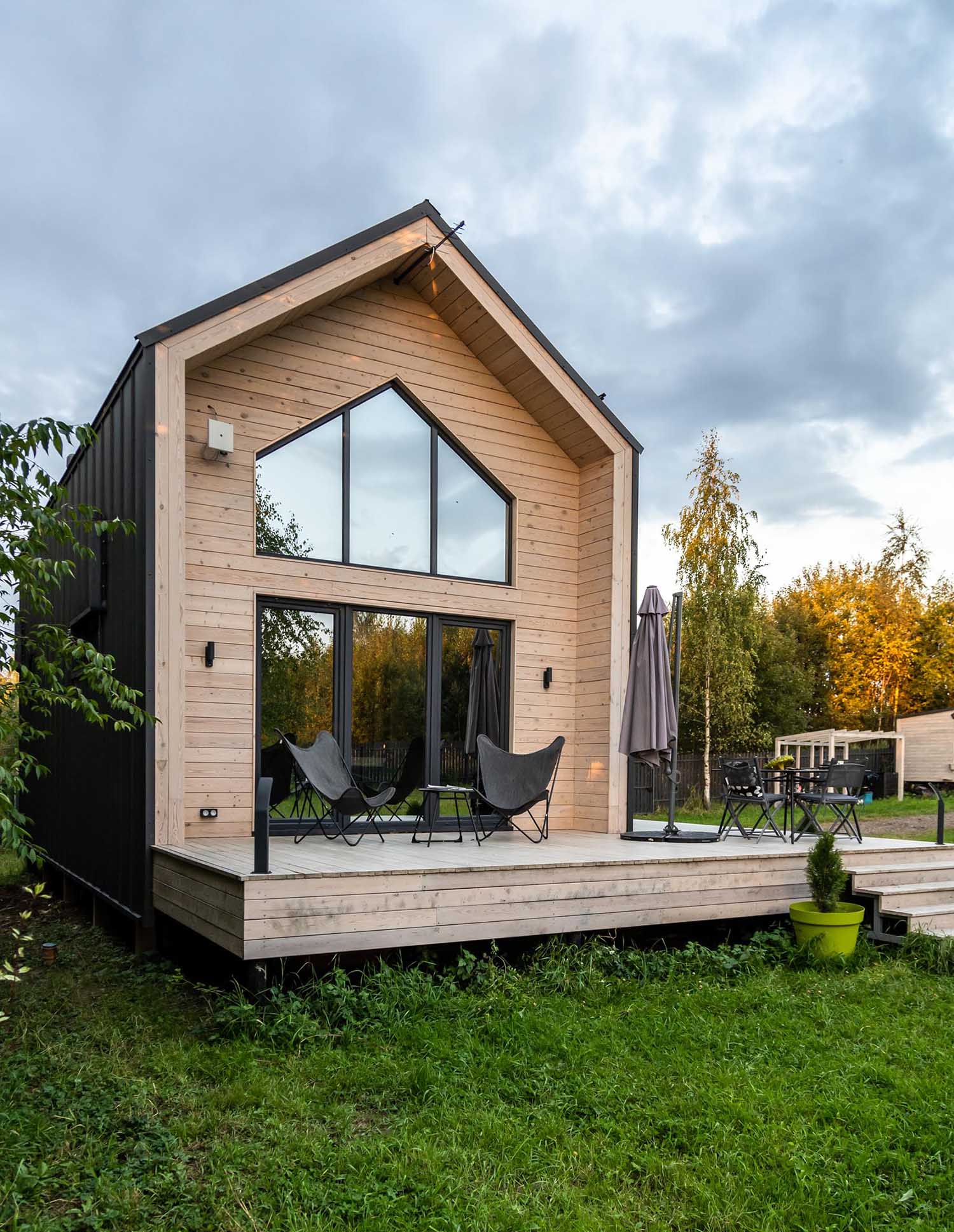 At night, the exterior lighting highlights the wood siding and matching deck and creates a warm glow.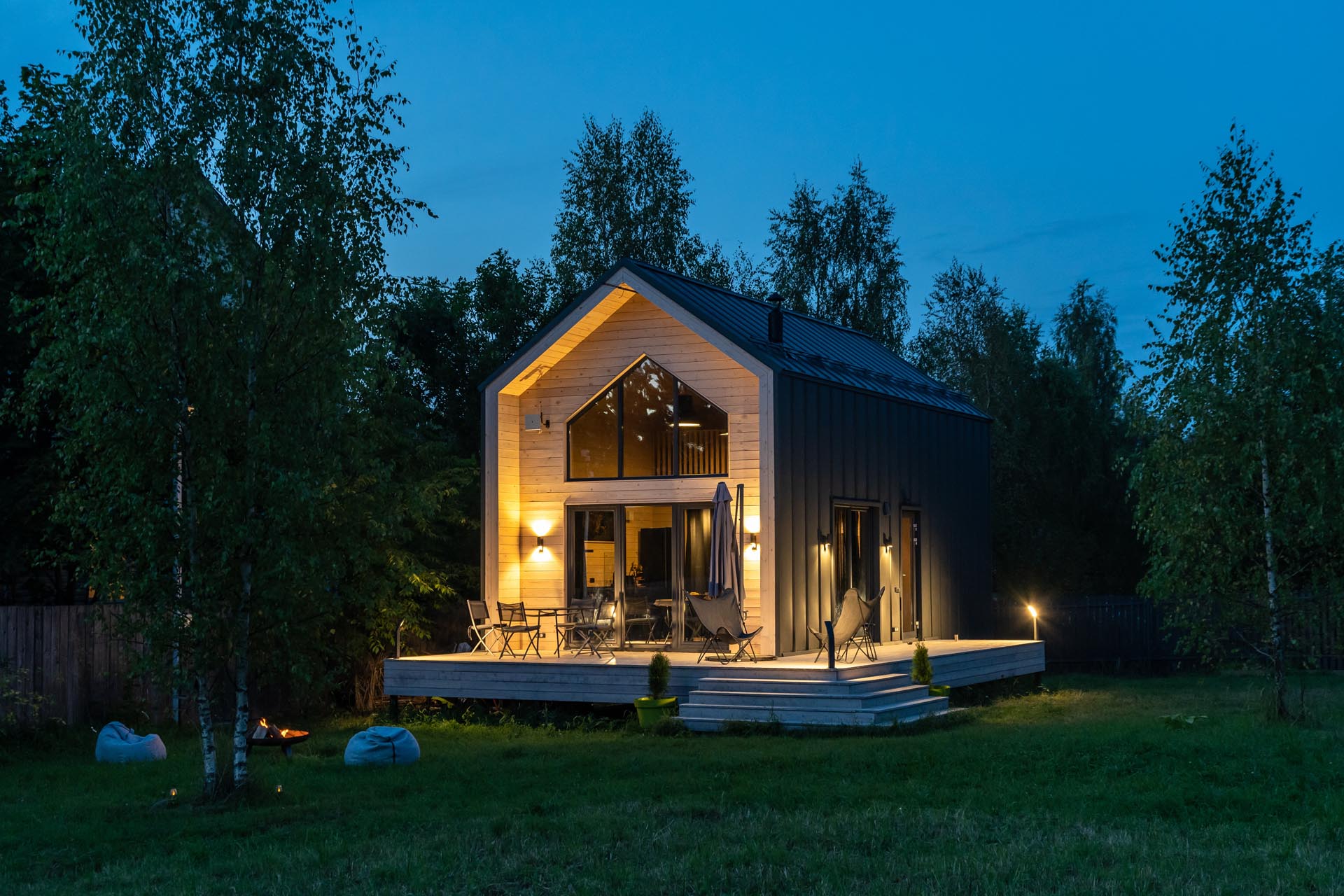 The interior of the house follows the same color scheme, which can be seen in the open plan living room, dining area, and kitchen.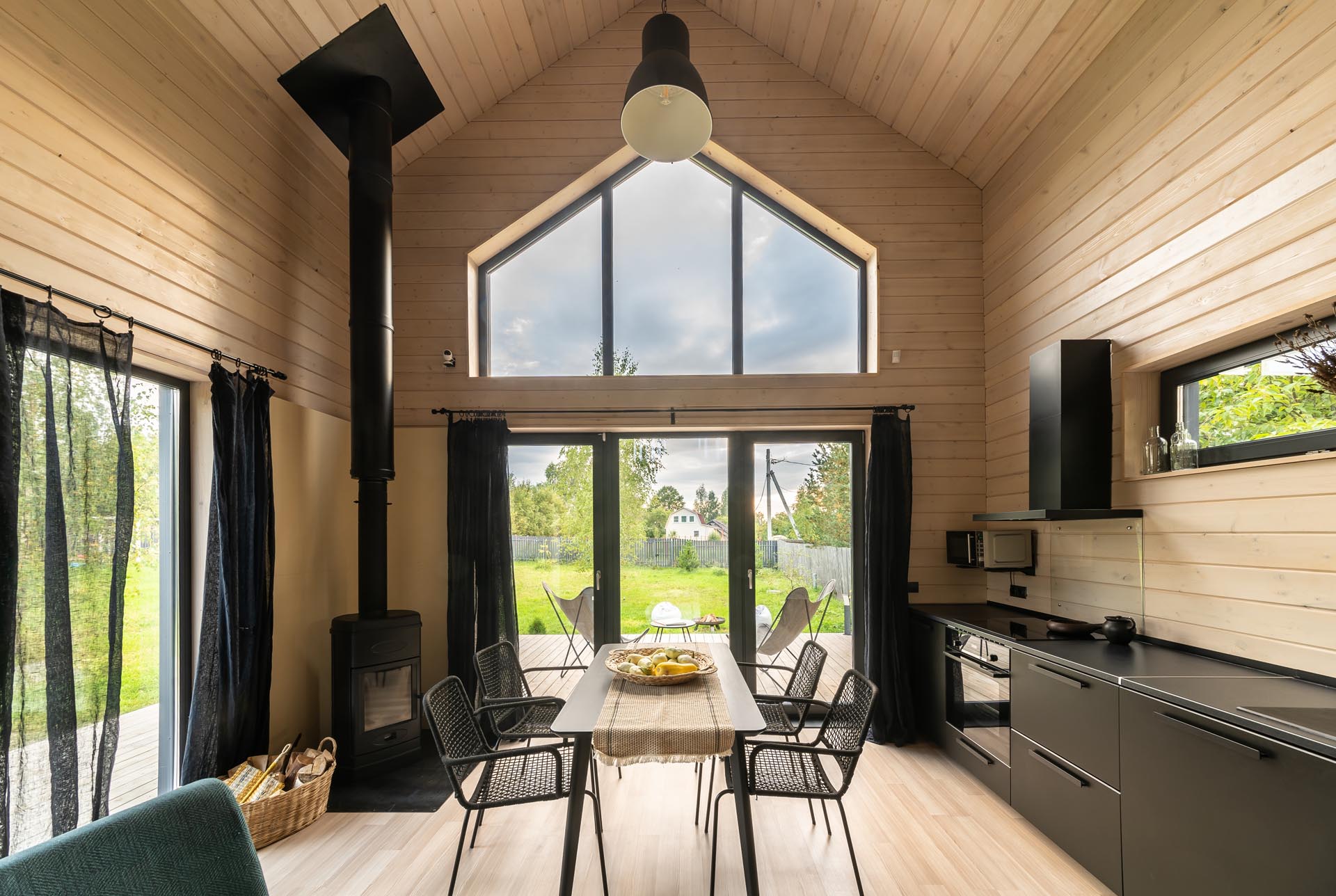 The tongue and groove bleached wood siding covers the walls and ceiling, while a black kitchen, fireplace, furniture, curtains, lighting, and window frames complement the black found on the exterior of the home.
The large windows let the natural light filter through to the interior, and at the same time, provide a view of the deck and garden.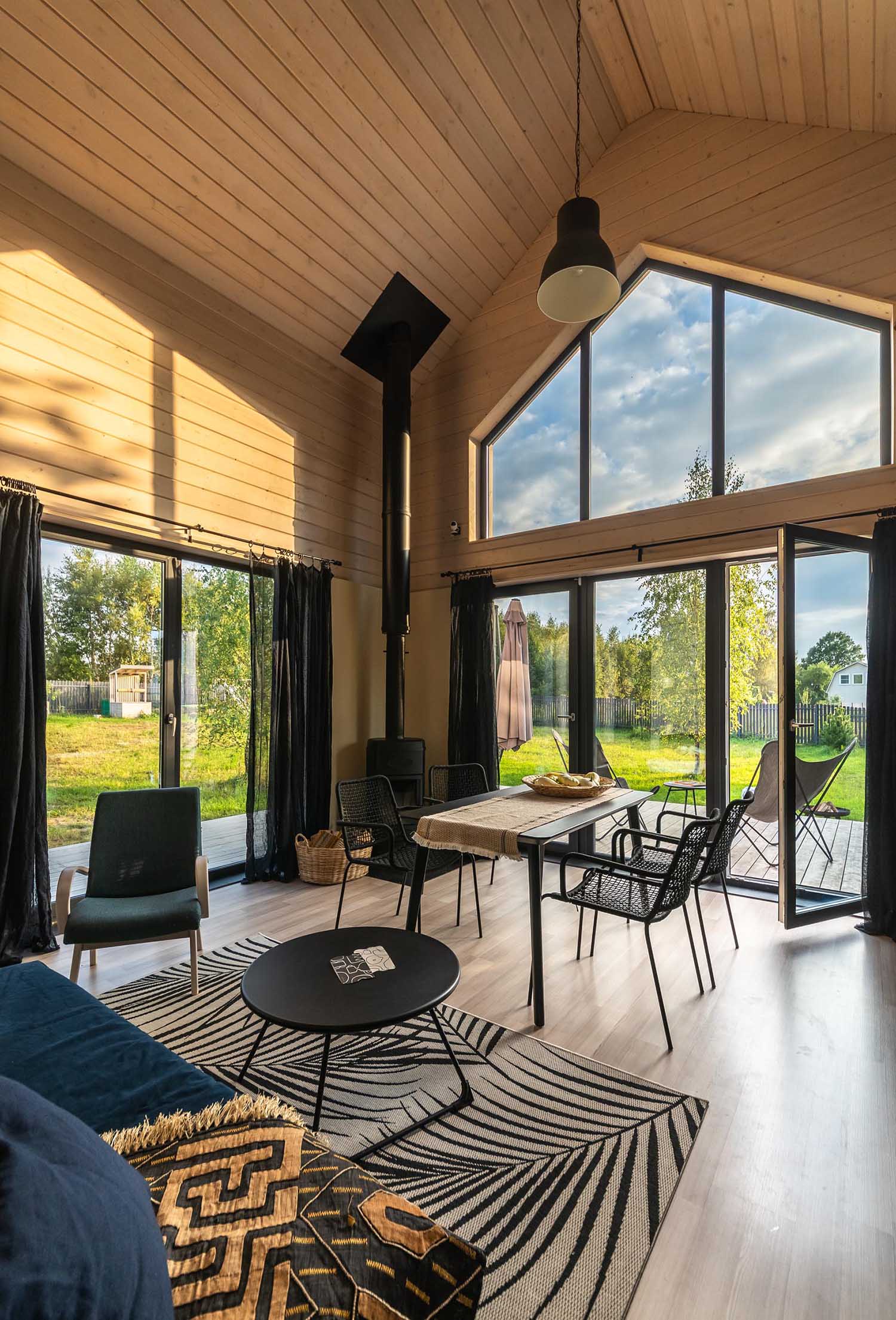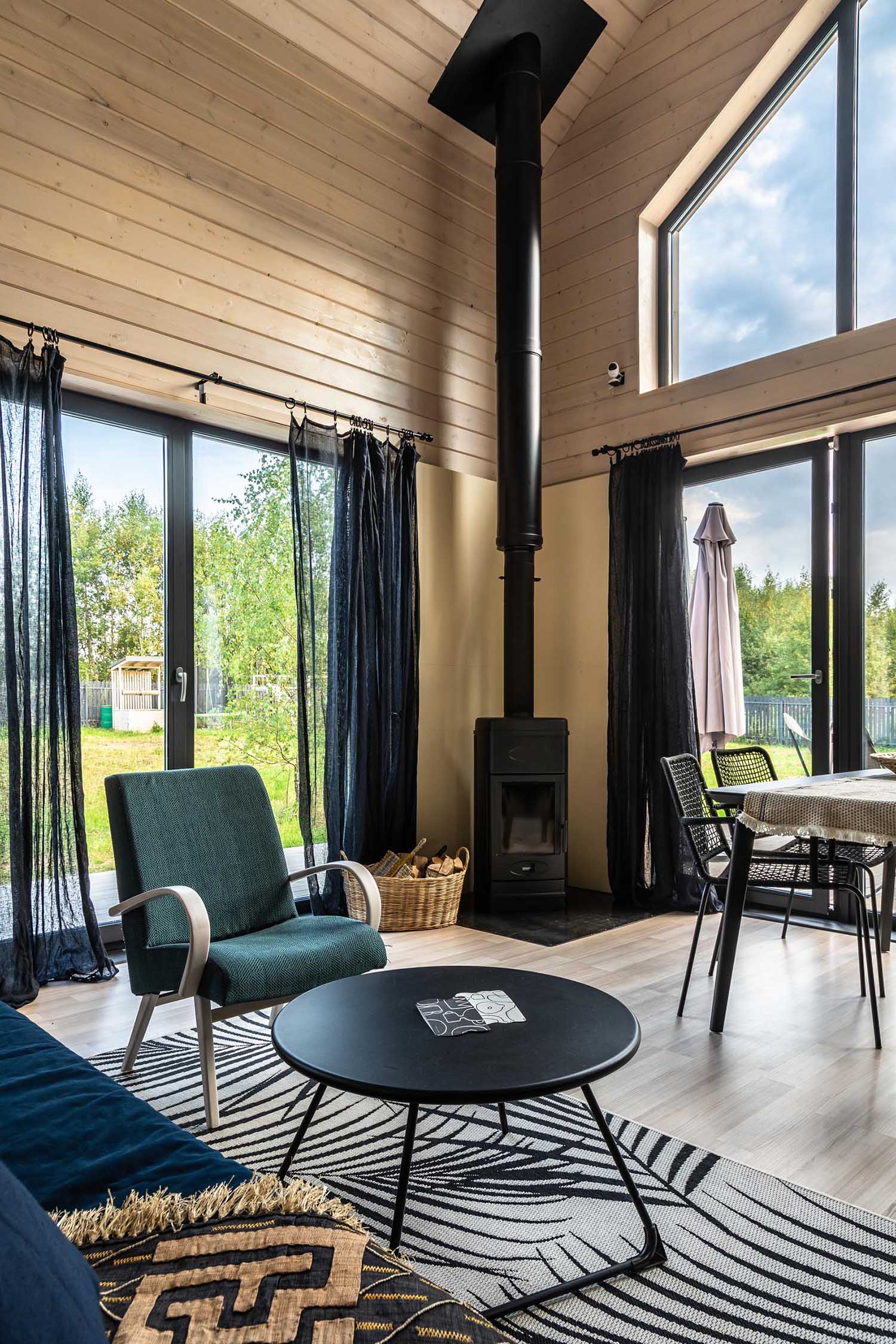 From this view, you can see the balcony on the second floor.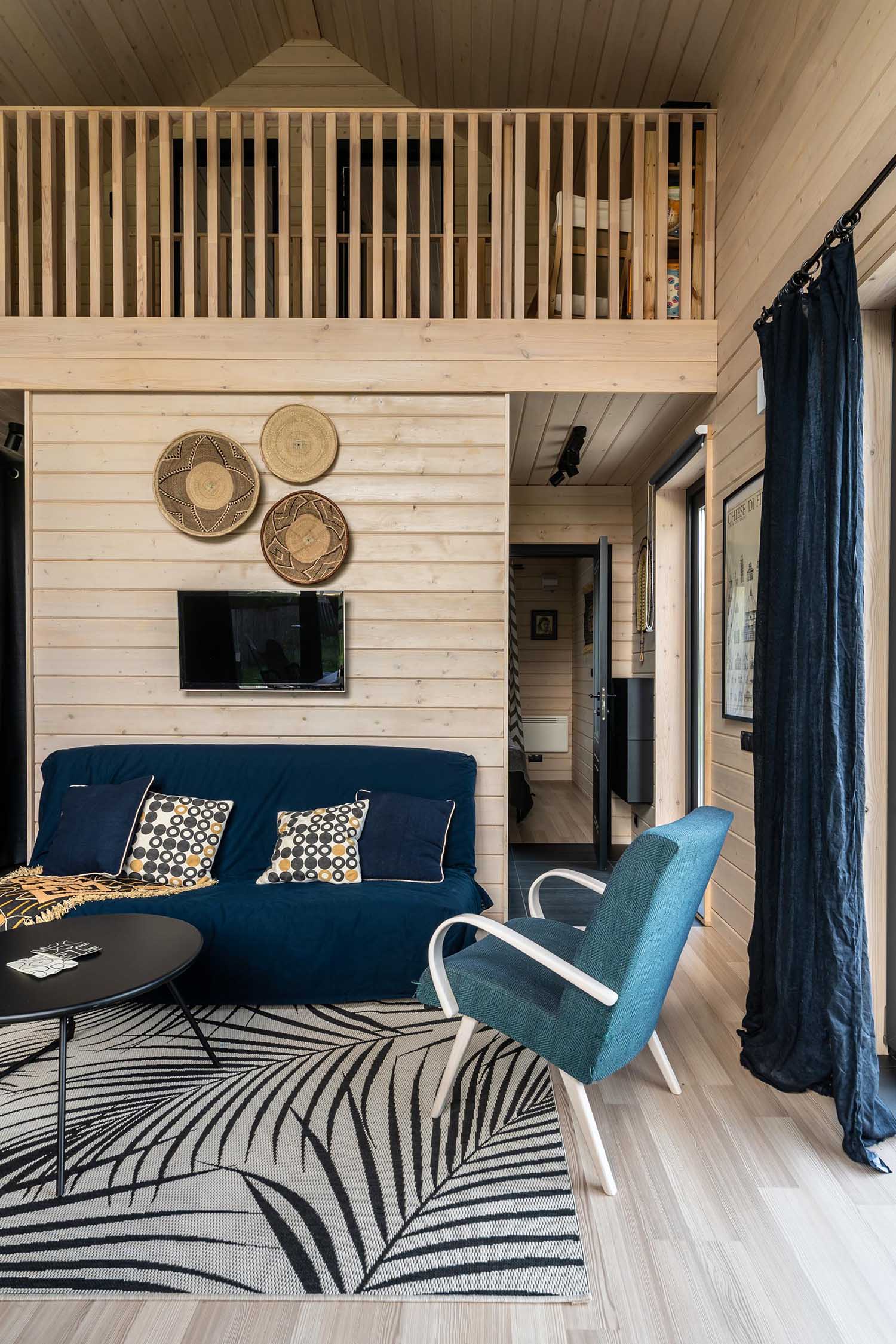 Down a small hallway, you'll find the front door and entryway, as well as the door to the bedroom.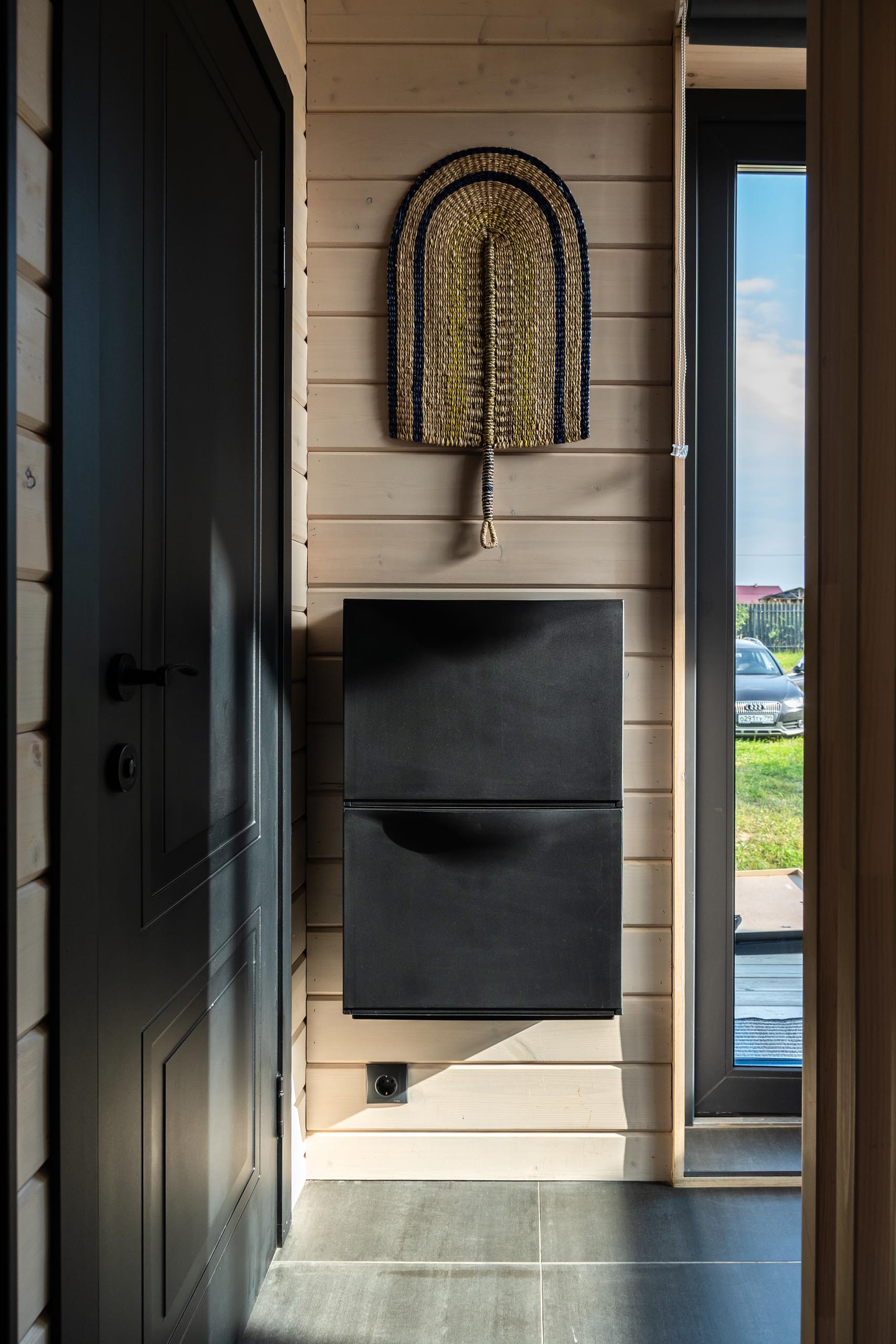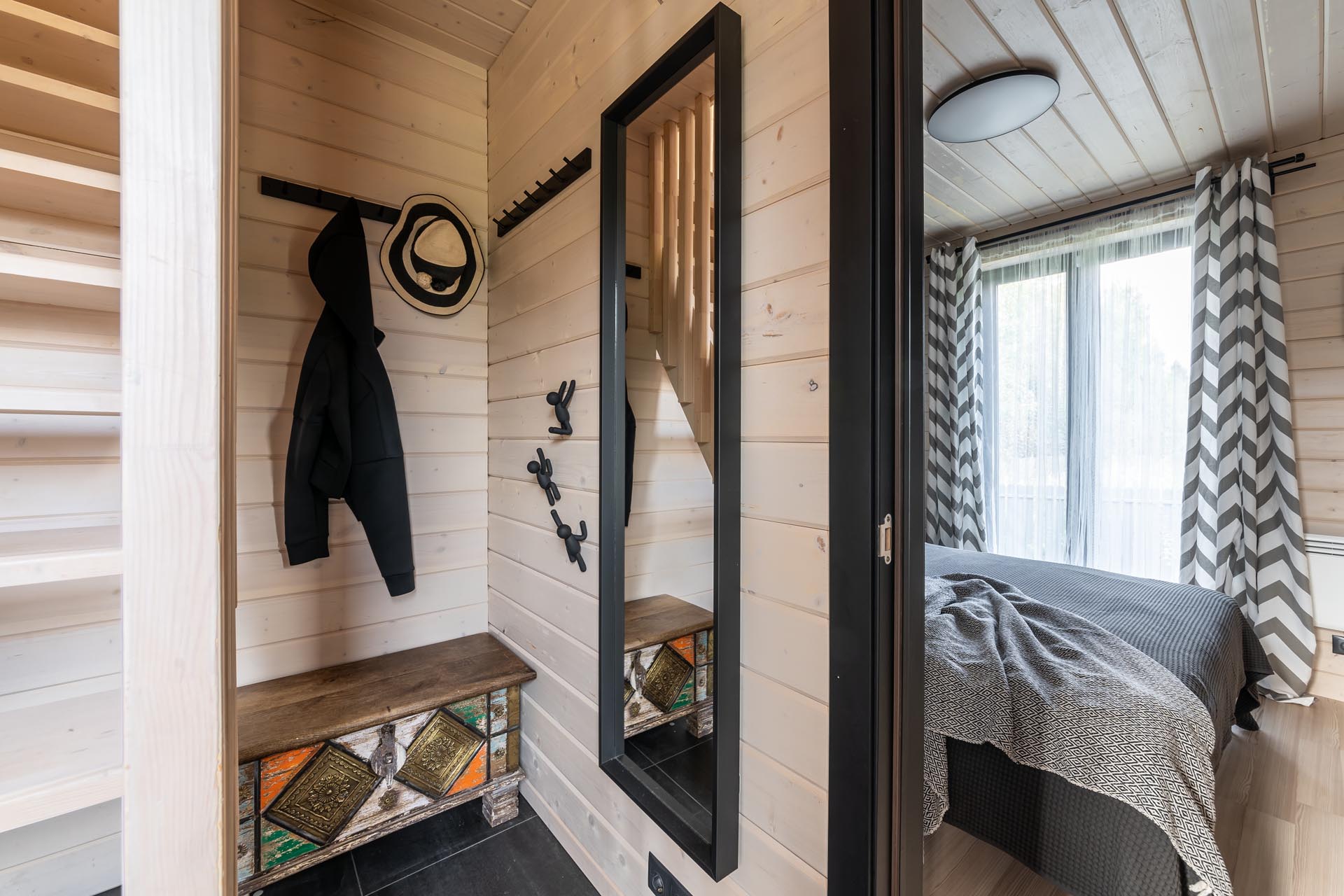 The tongue and groove siding continues through to the primary bedroom, where dark furniture and cabinets provide a contrasting design element.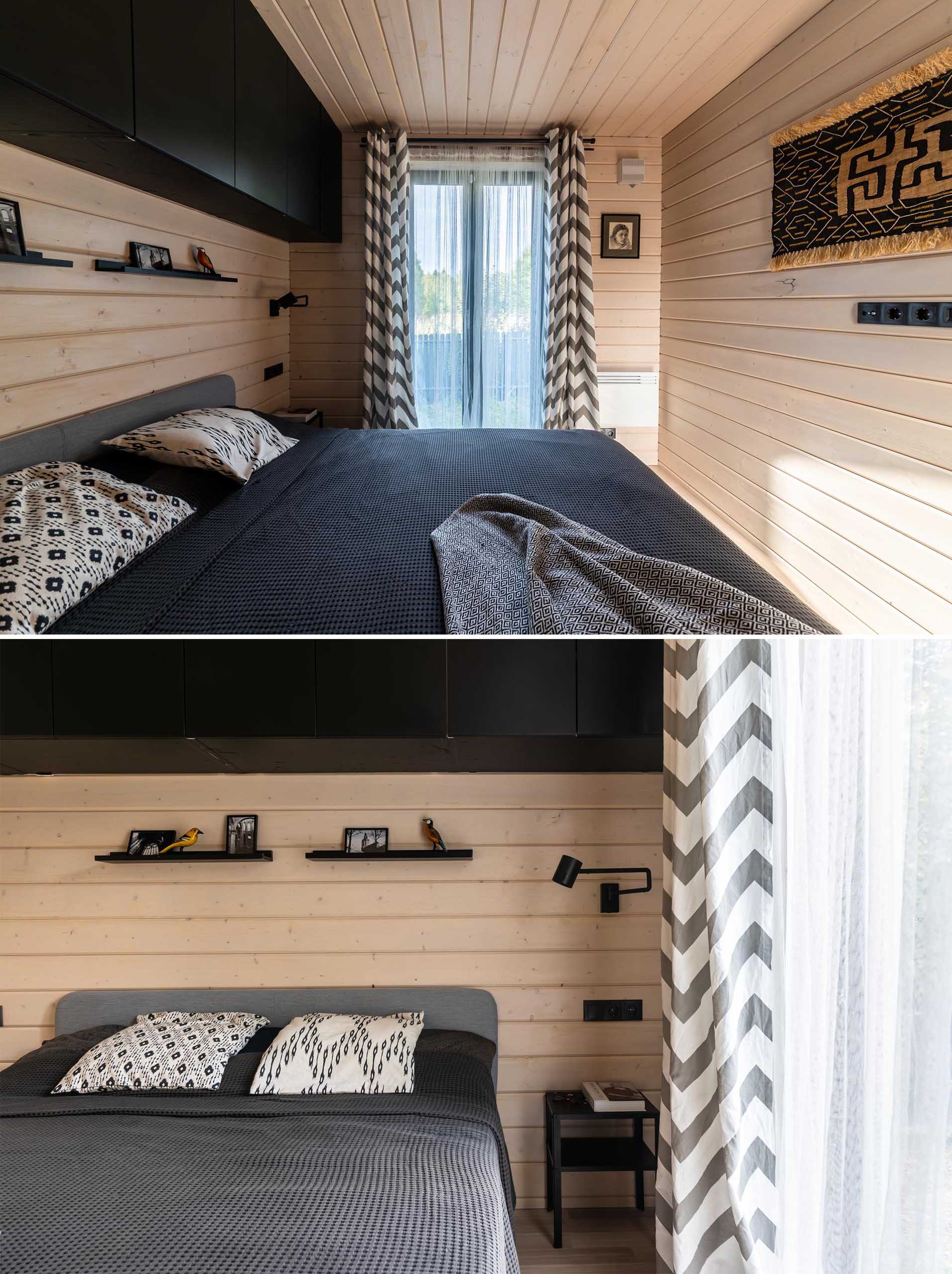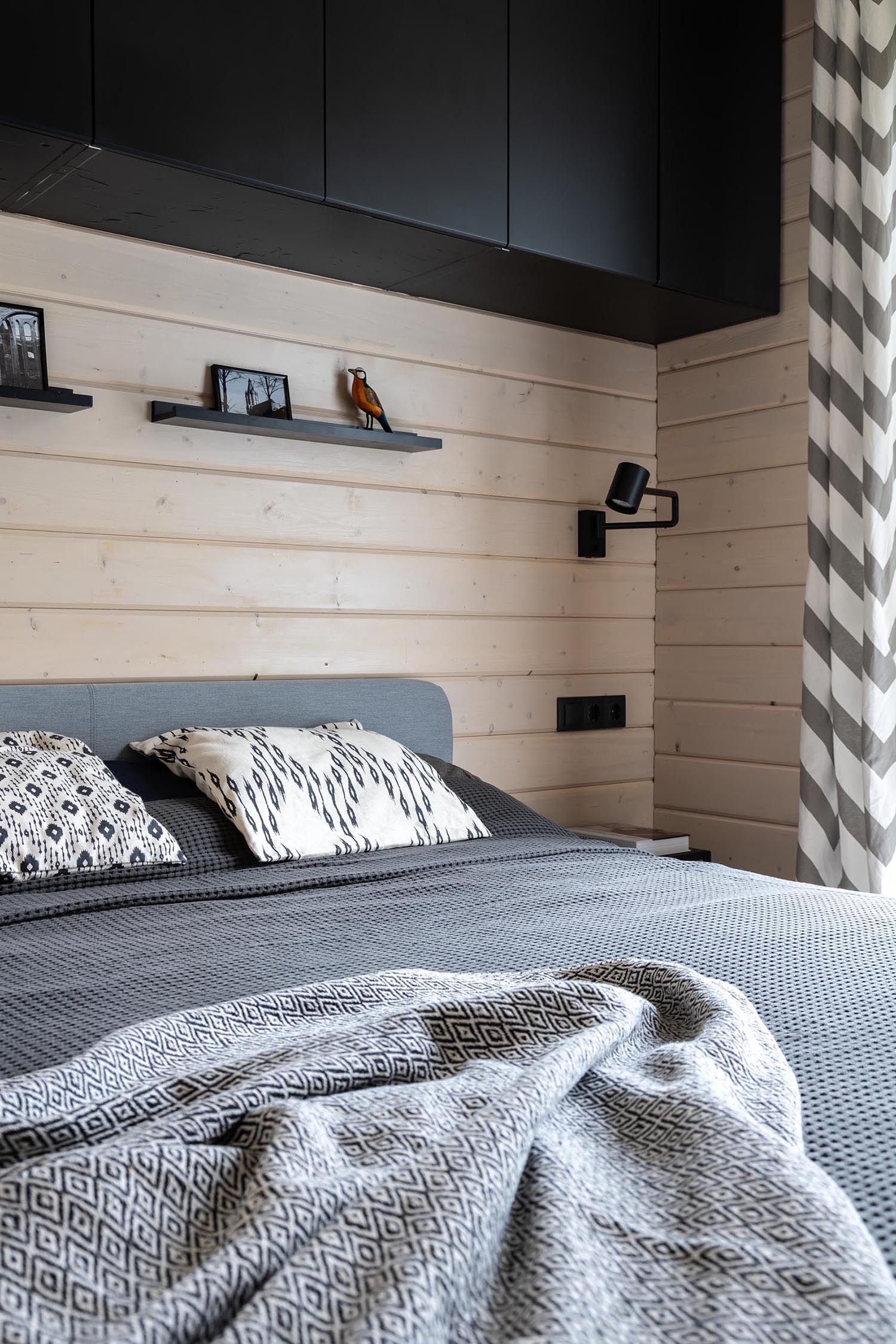 The kid's bedrooms are located upstairs, where there's a small reading nook and bold black bedroom doors.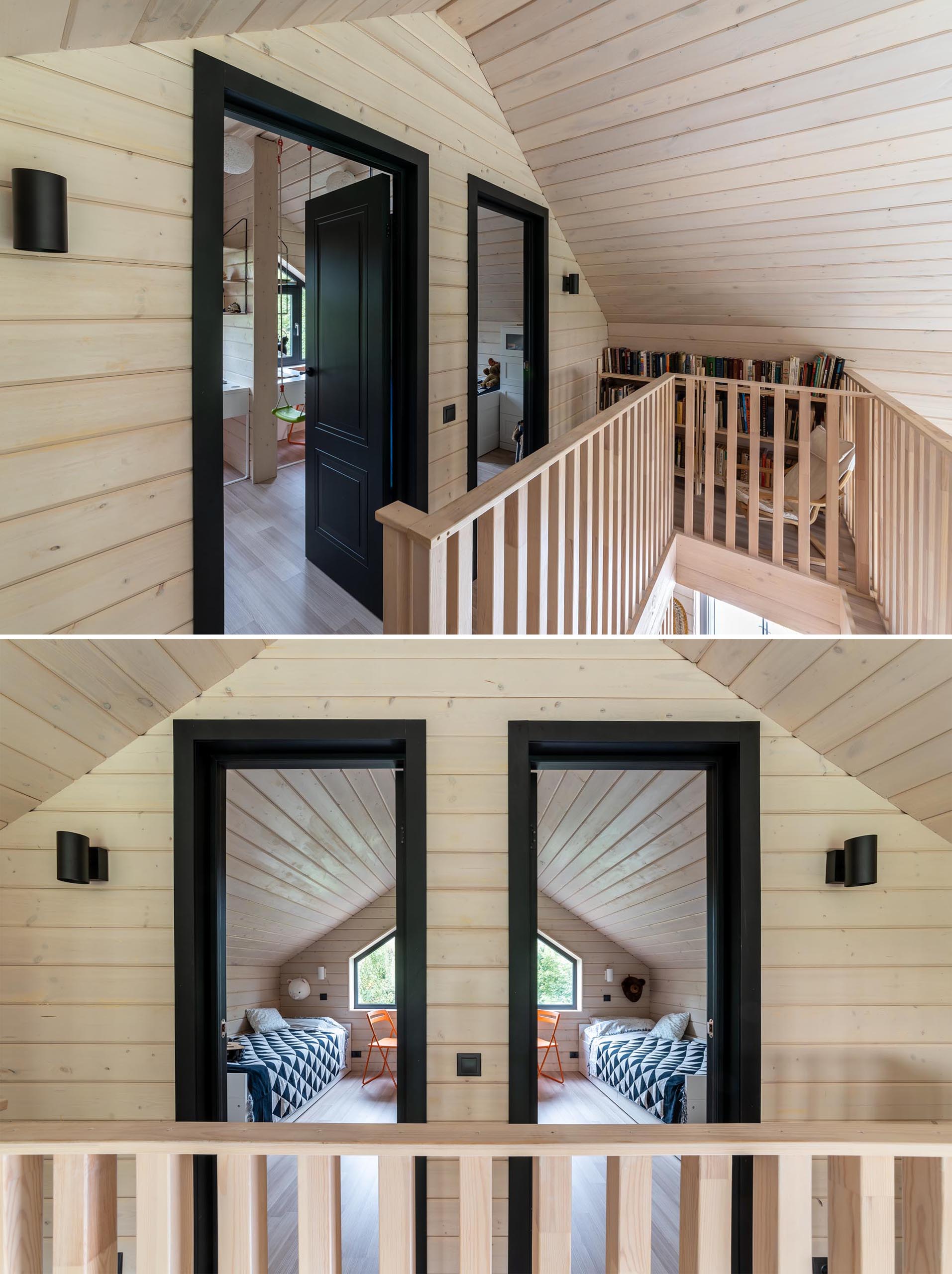 The bedrooms are mirror images of each other, however, the wall between the two rooms is only partial, allowing the children to play together, yet still have their own space.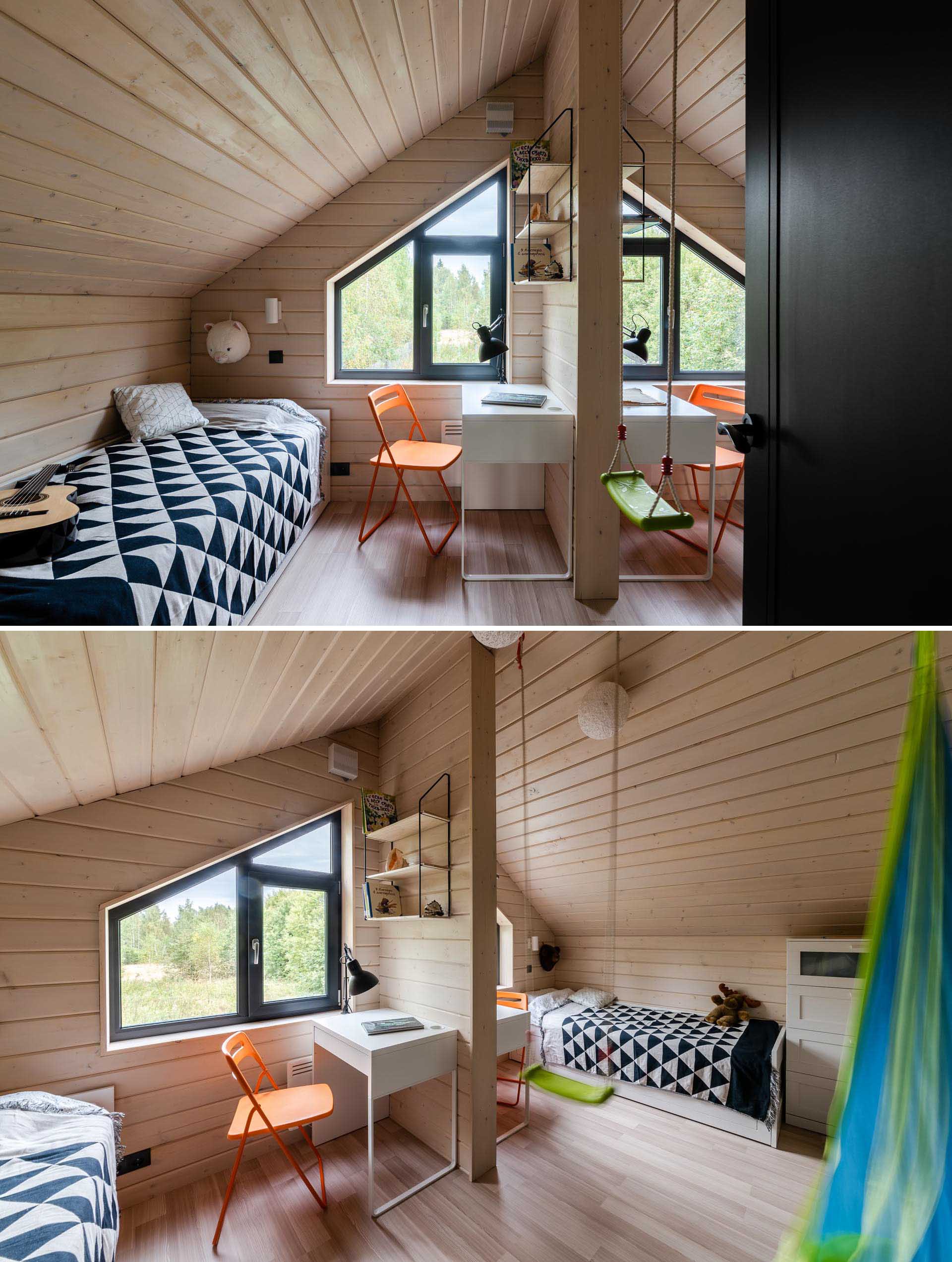 Each side of the partial wall is dedicated to a small homework area with a white desk and bright orange chair.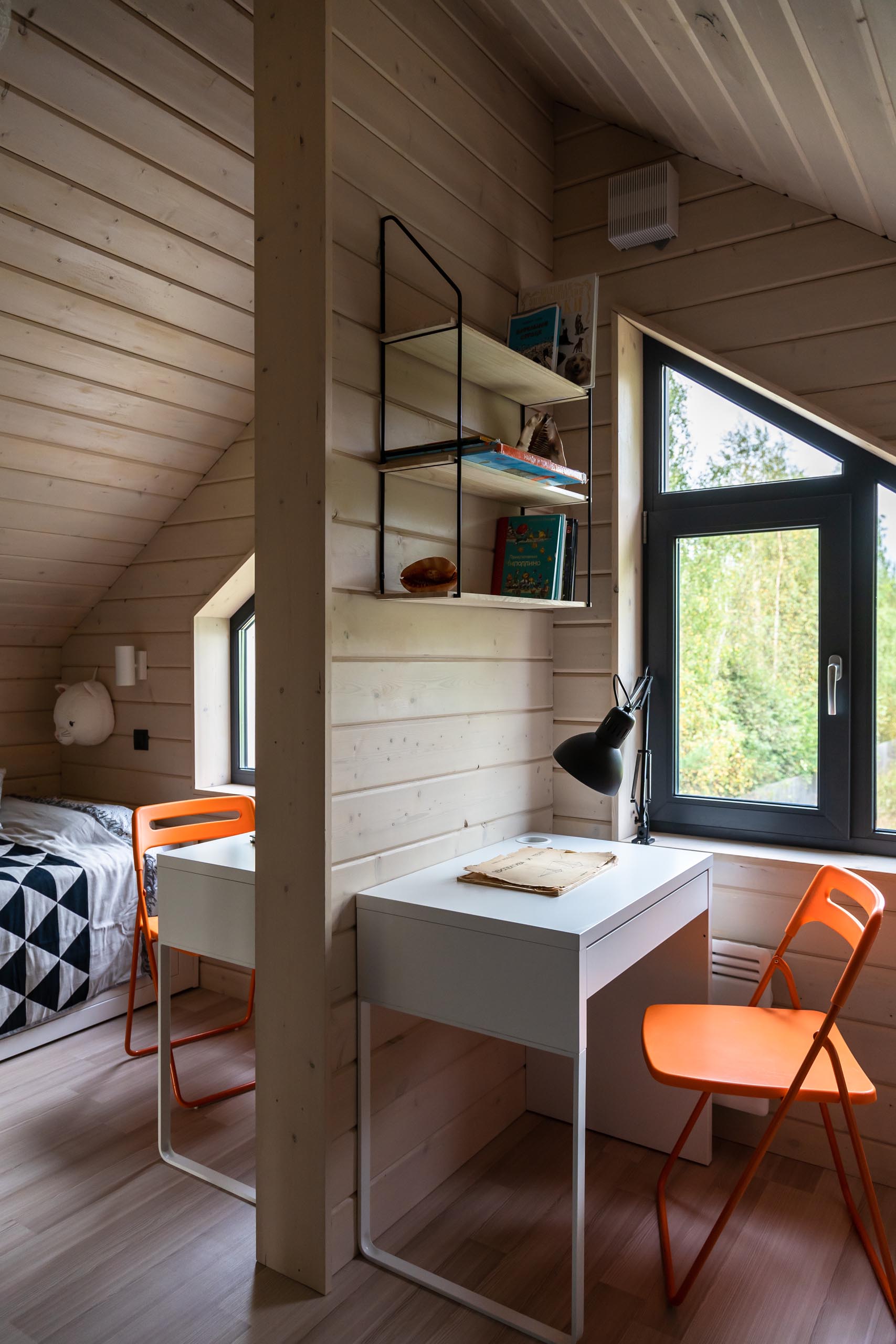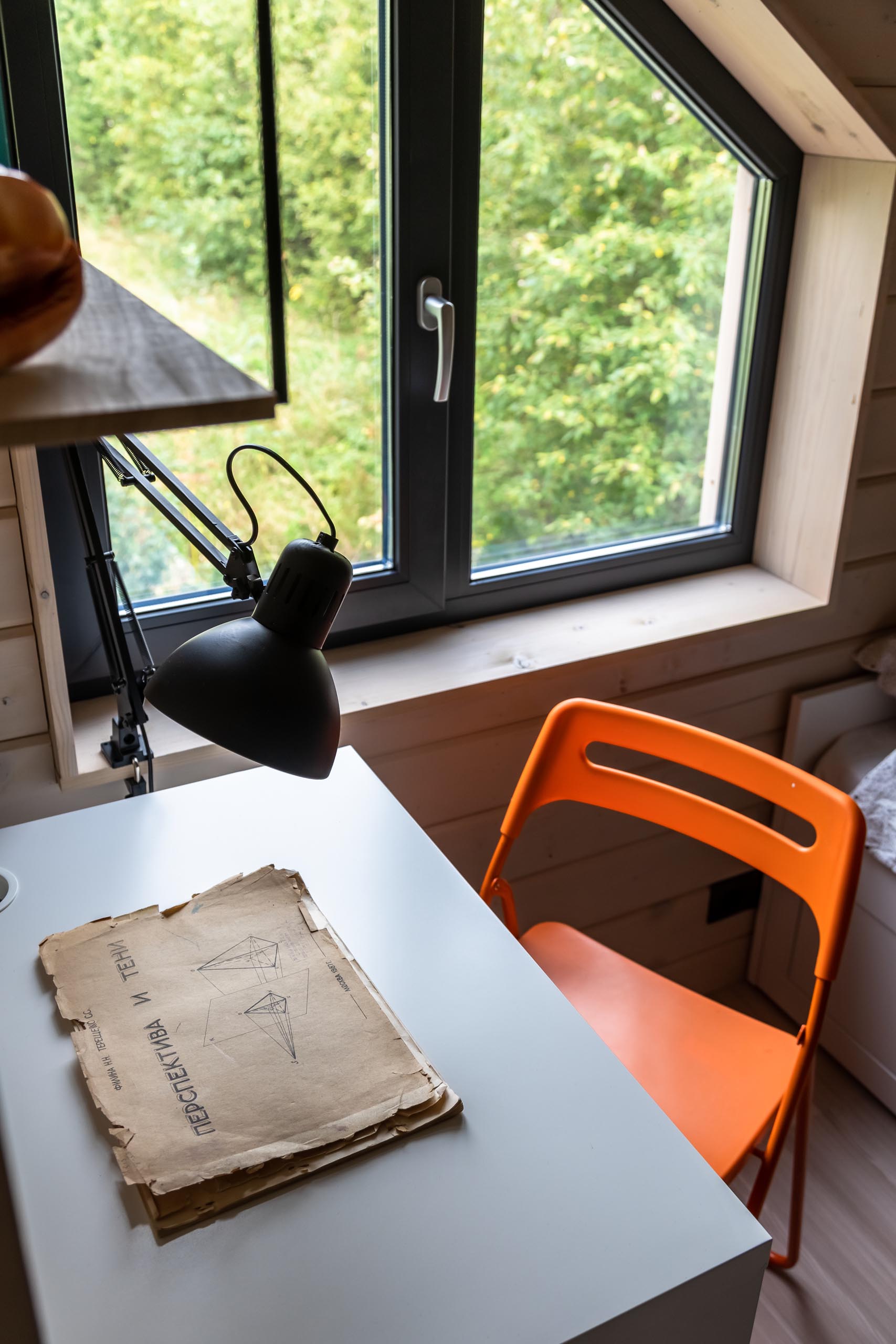 Photography by Victor Chernyshov