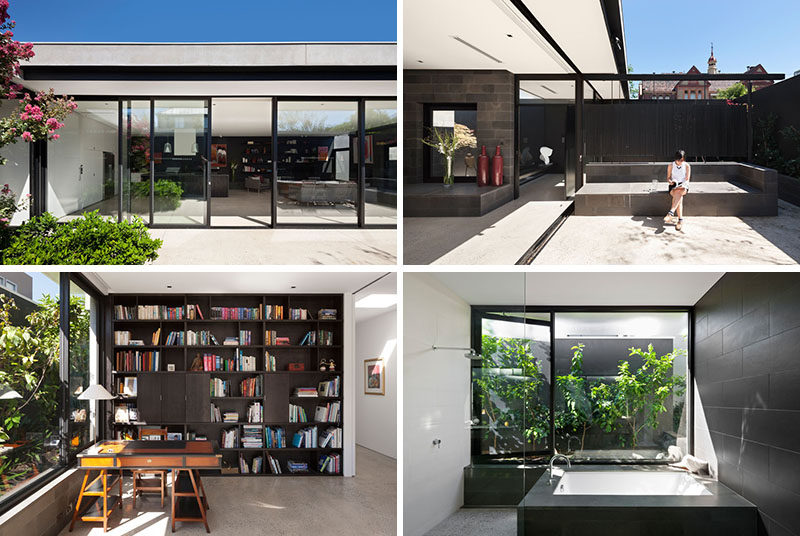 AM Architecture have designed a modern house in Melbourne, Australia, that makes use of a glass wall to create an indoor / outdoor living environment.
At the front of the home, a path sits next to the driveway and garage, and leads past a garden to the entry of the home.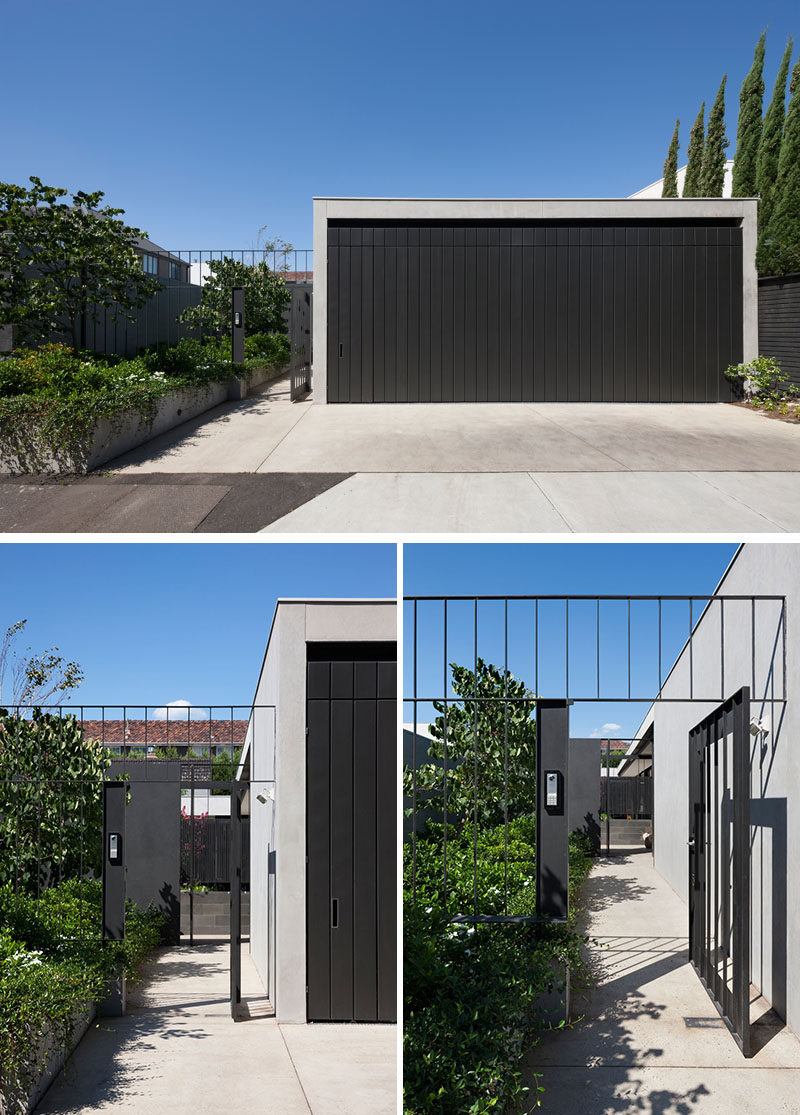 ---
The glass front door opens to reveal an internal garden, and off to the side, is the living room, with a fireplace and a hearth that wraps around the wall into the kitchen. Floating shelves that are the same color as the wall sit above the television.
---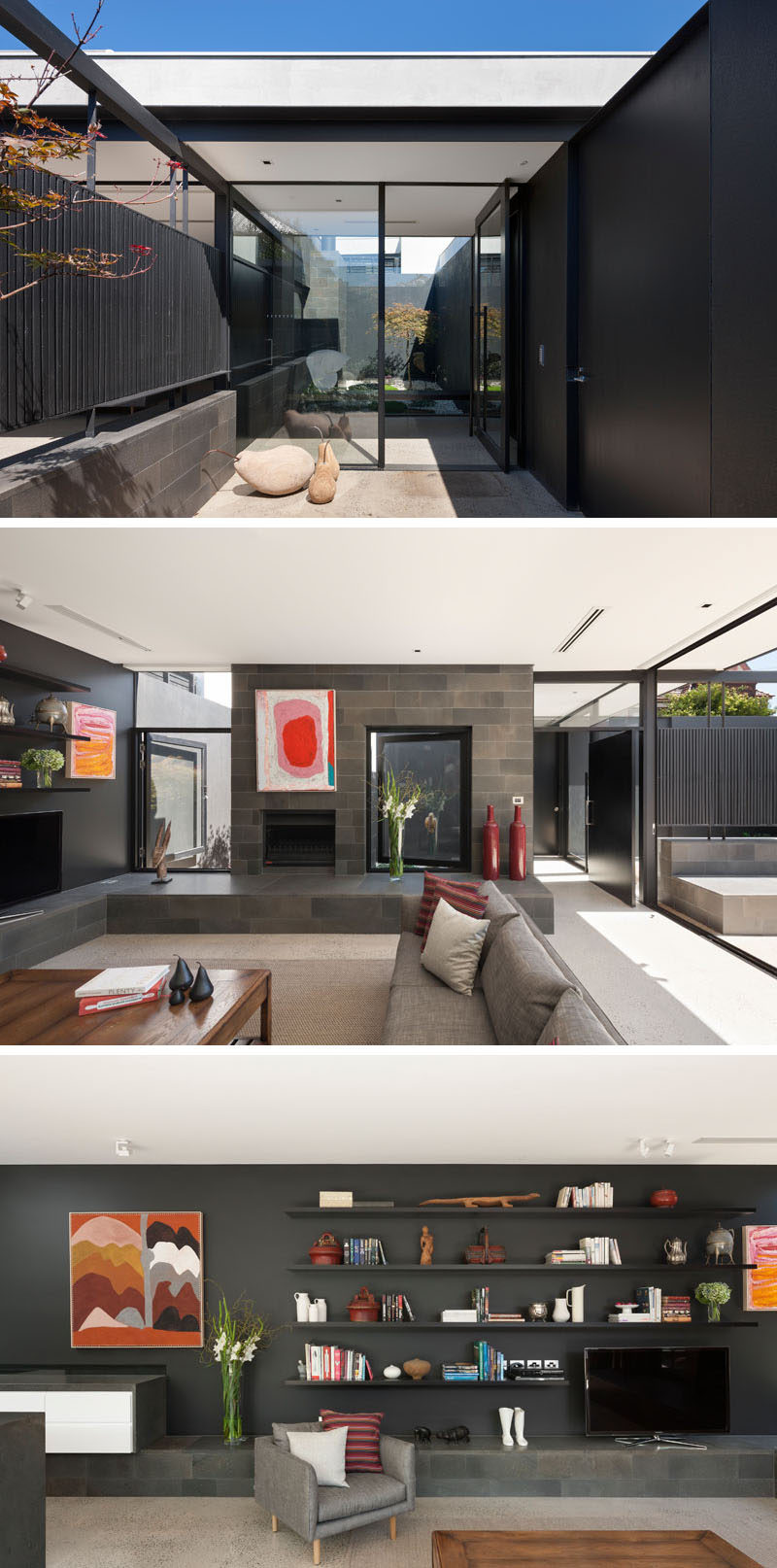 ---
In the kitchen, a wall of white cabinets blend into the wall and surround the fridge, while an island provides additional counter space.
---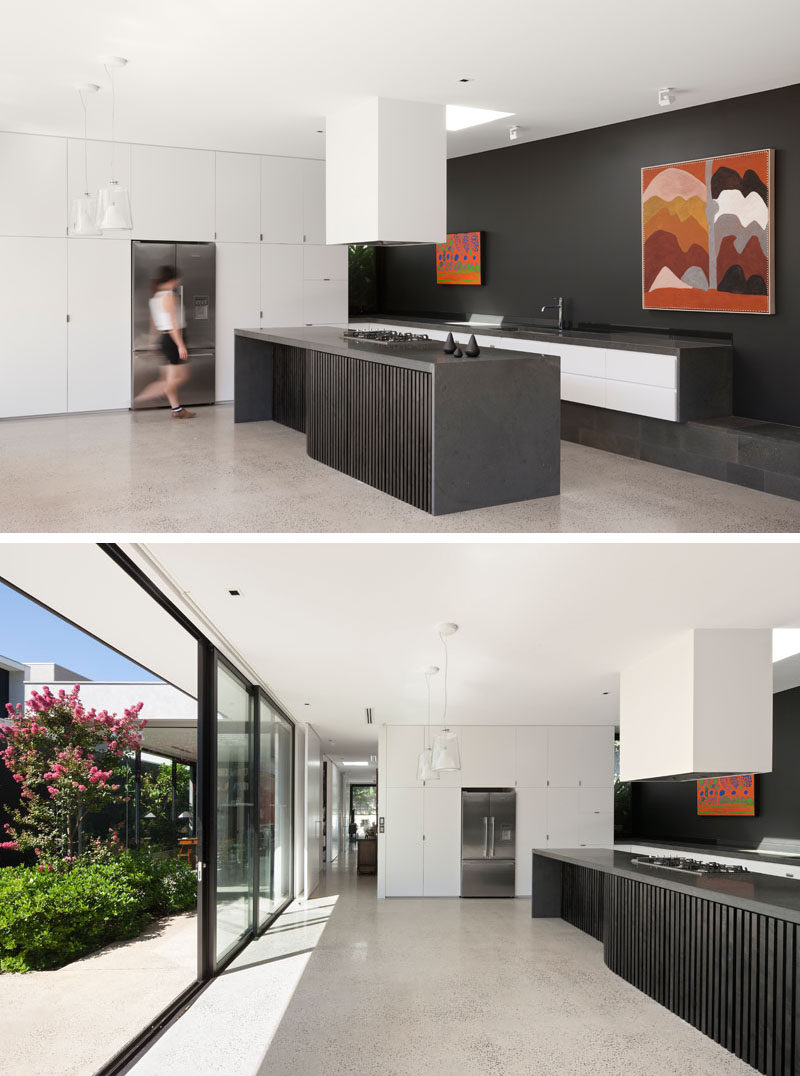 ---
Sliding glass doors open the interior spaces up to a private courtyard filled with plants and seating.
---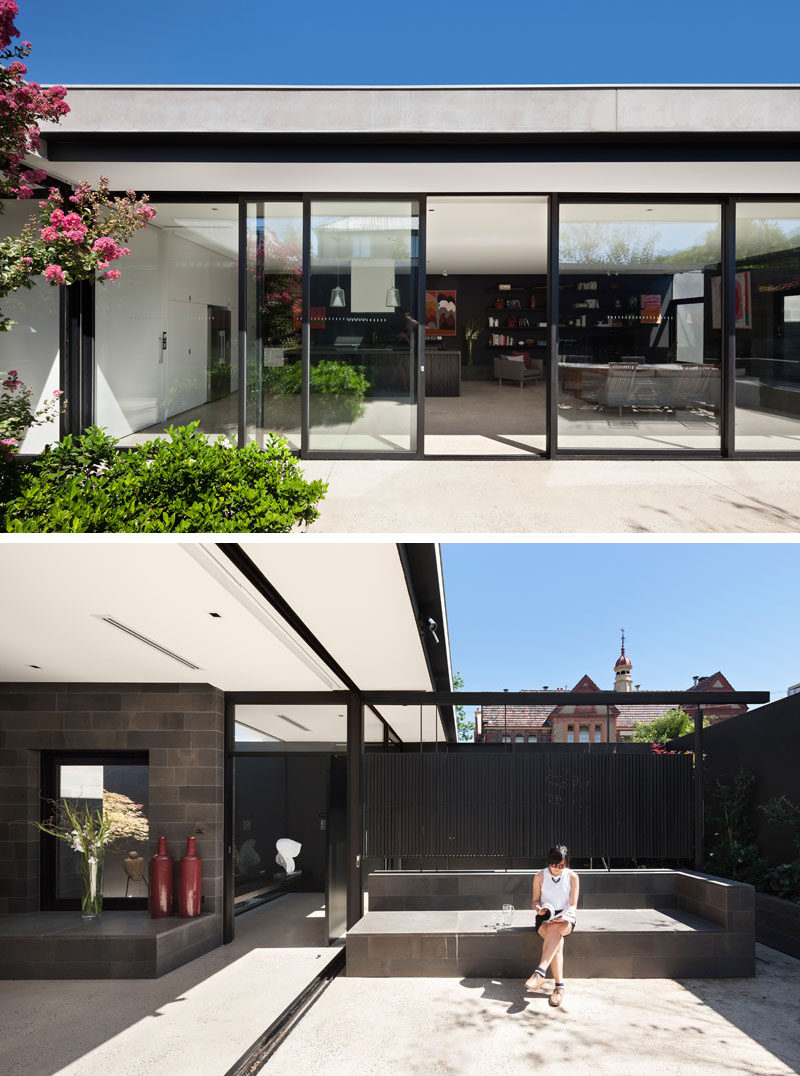 ---
Somewhat hidden behind the plants in the courtyard is a door to an office. Inside, there's floor-to-ceiling wood shelving and a desk sits by the window.
---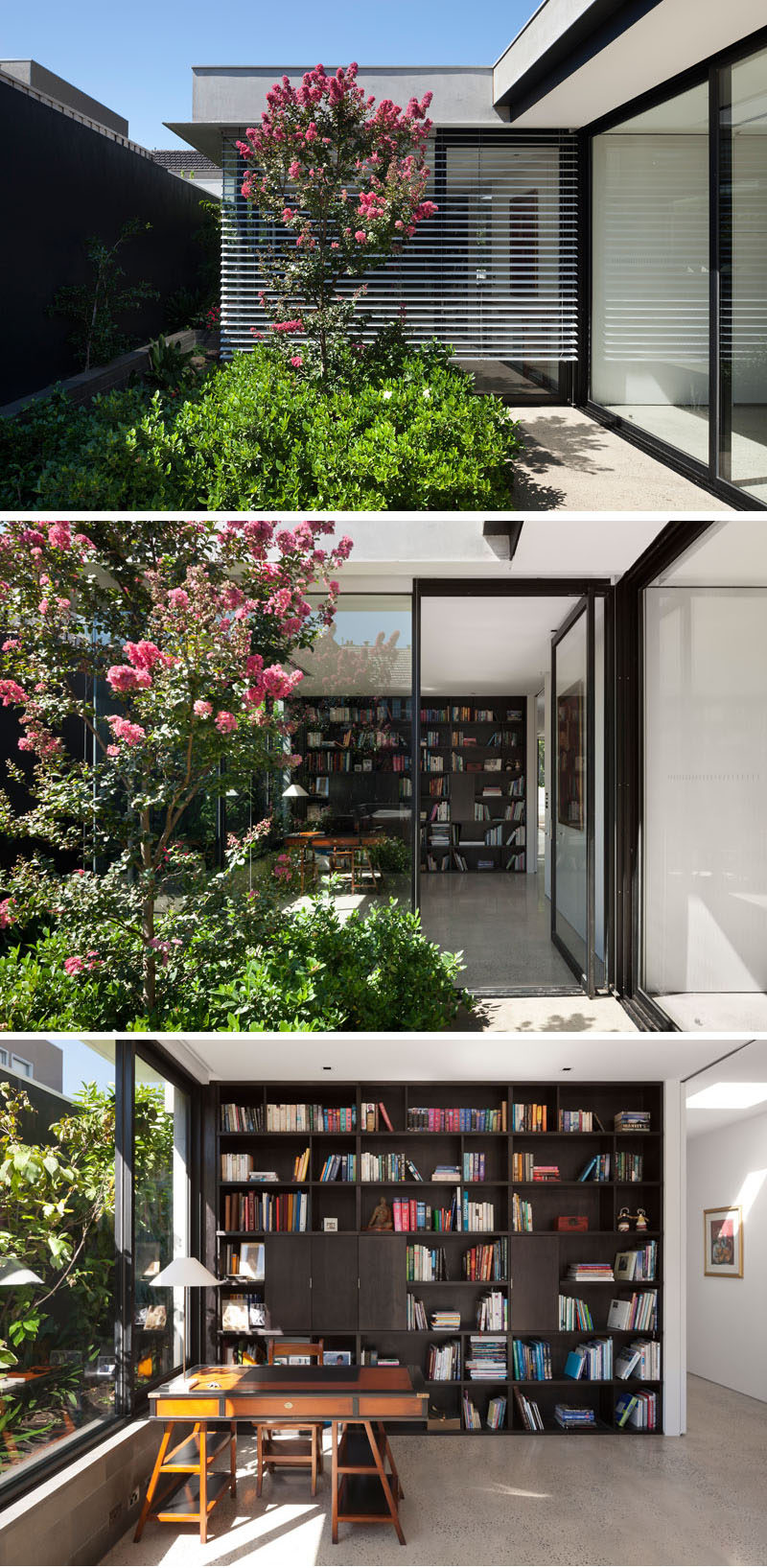 ---
In a bedroom, dark wood shelving and closets line the wall, while large windows provide a glimpse of the lush plants outside.
---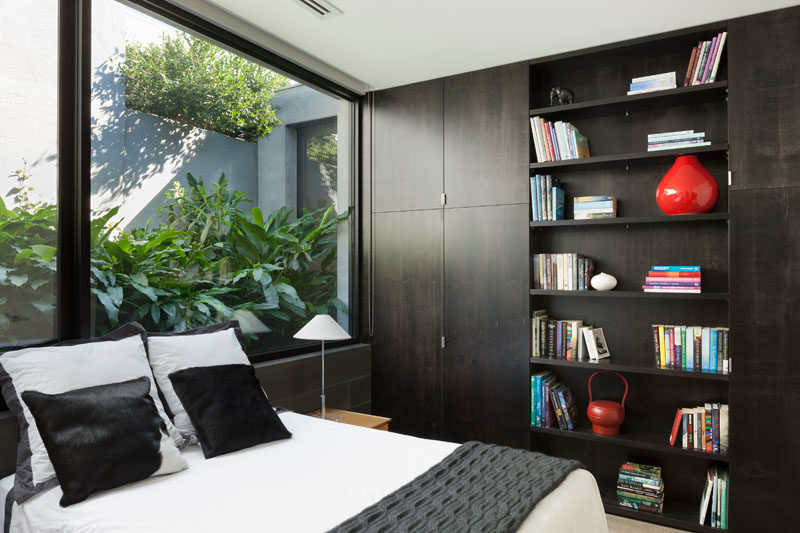 ---
In the bathroom, there's a built-in bathtub that sits beside the shower. A window that opens to the garden makes it feel like you're showering outside.
---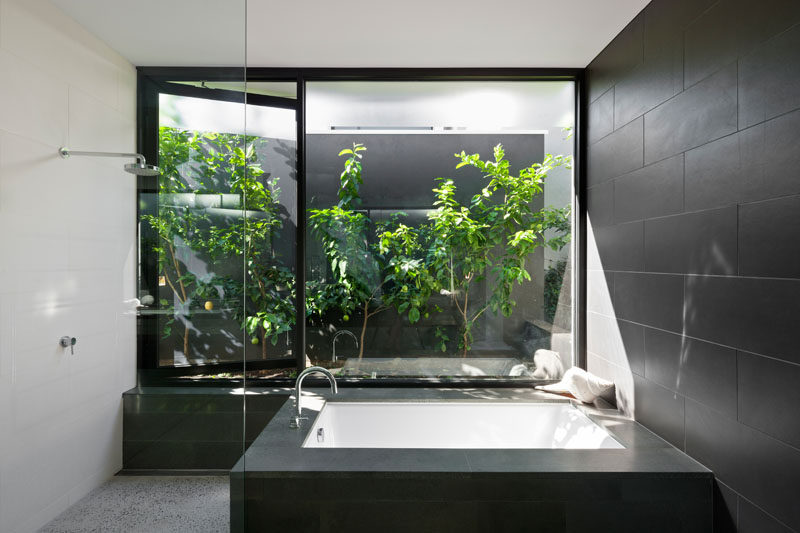 ---
In another bathroom, a large window travels through from the vanity area to the shower, helping to reflect light throughout the space.
---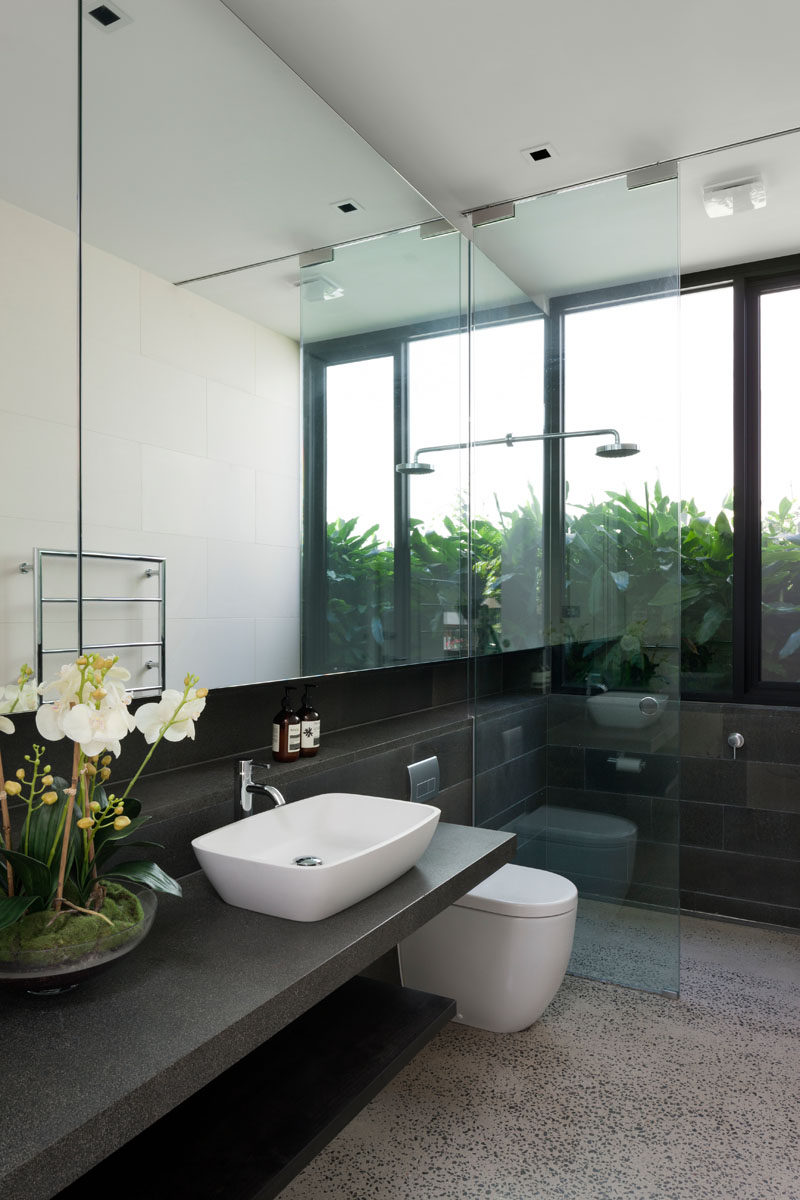 ---