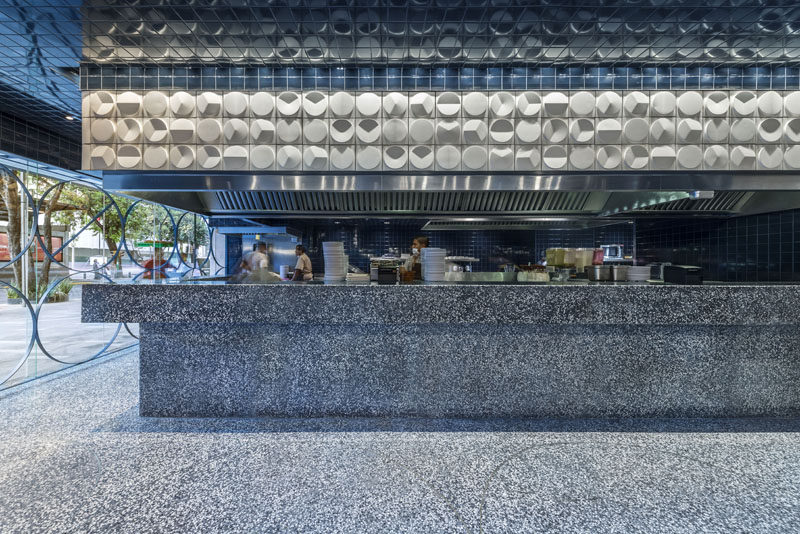 Esrawe Studio have recently completed the interior design and branding for El Califa Taqueria, a modern restaurant in Mexico City.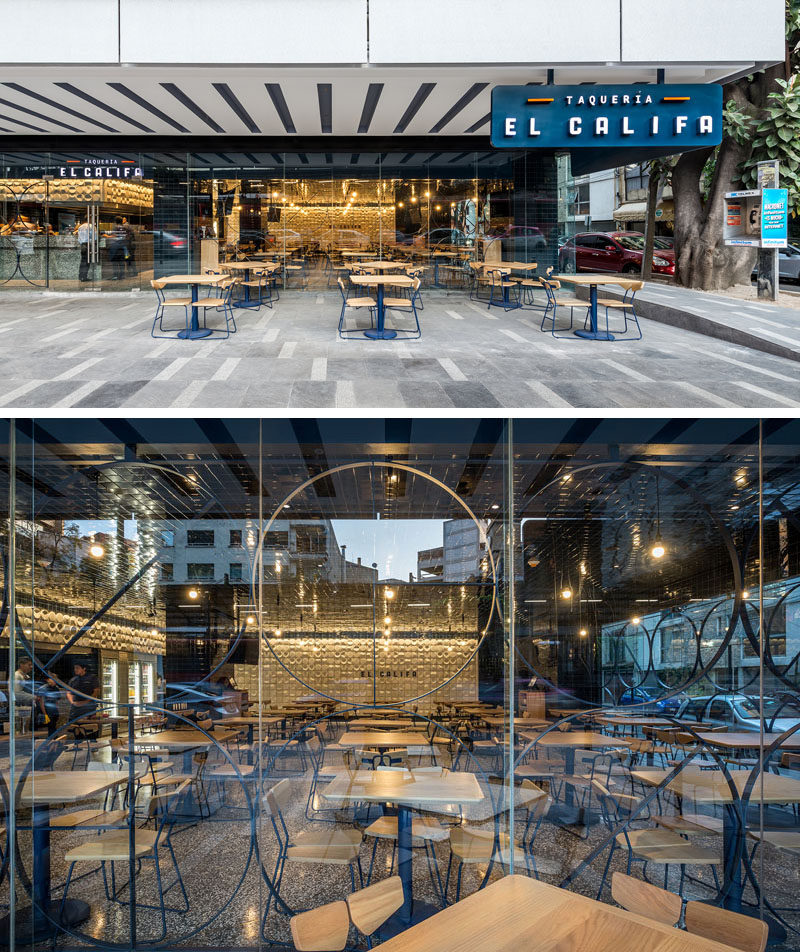 ---
Inspired by the shape of a tortilla and its geometric translation to the circle, as well as in its repetition, partition and variants, the designers created an interior that features a modern interpretation of traditional mosaics found in "taquerías".
---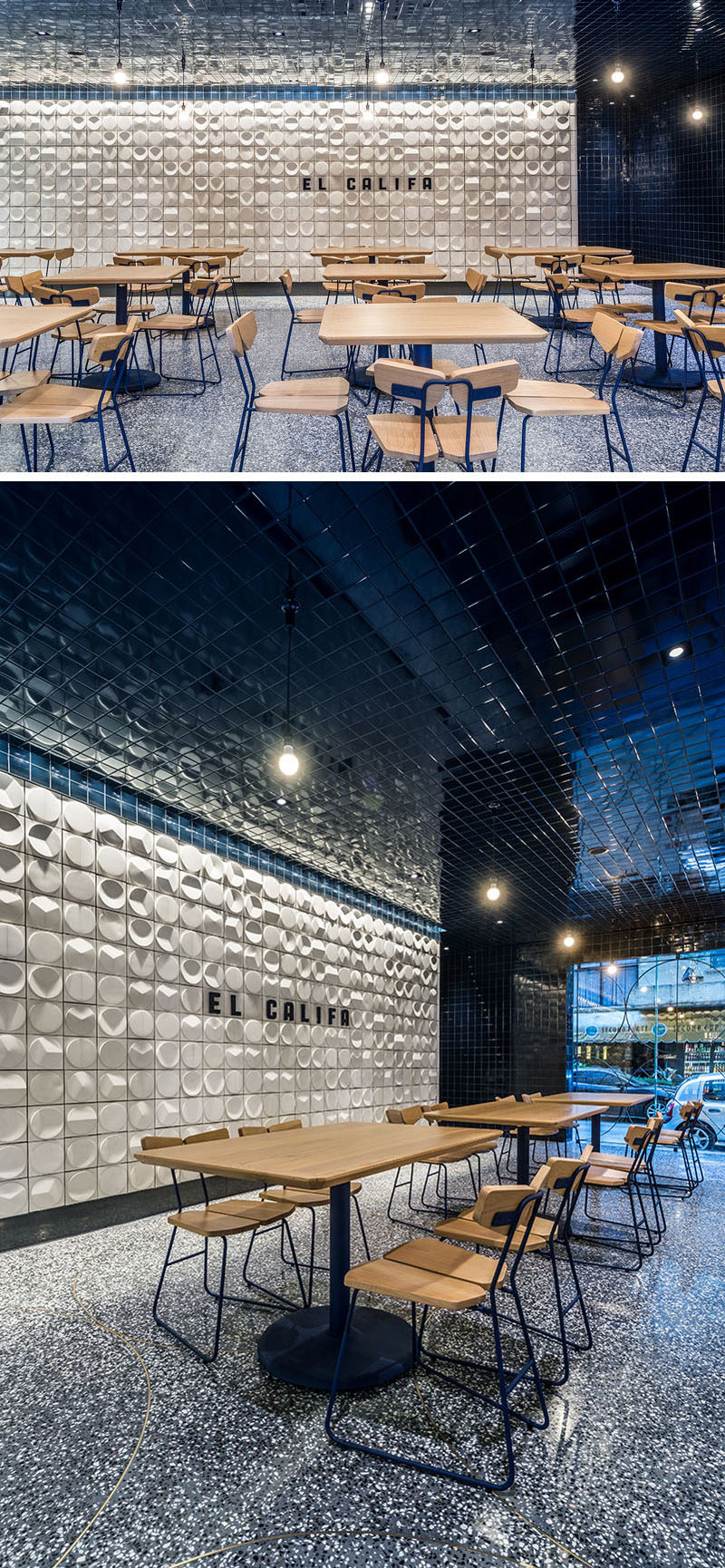 ---
Here's a closer look at the accent wall that features 3-dimensional tiles with the shapes similar to how people use tortillas in their cooking throughout Mexico.
---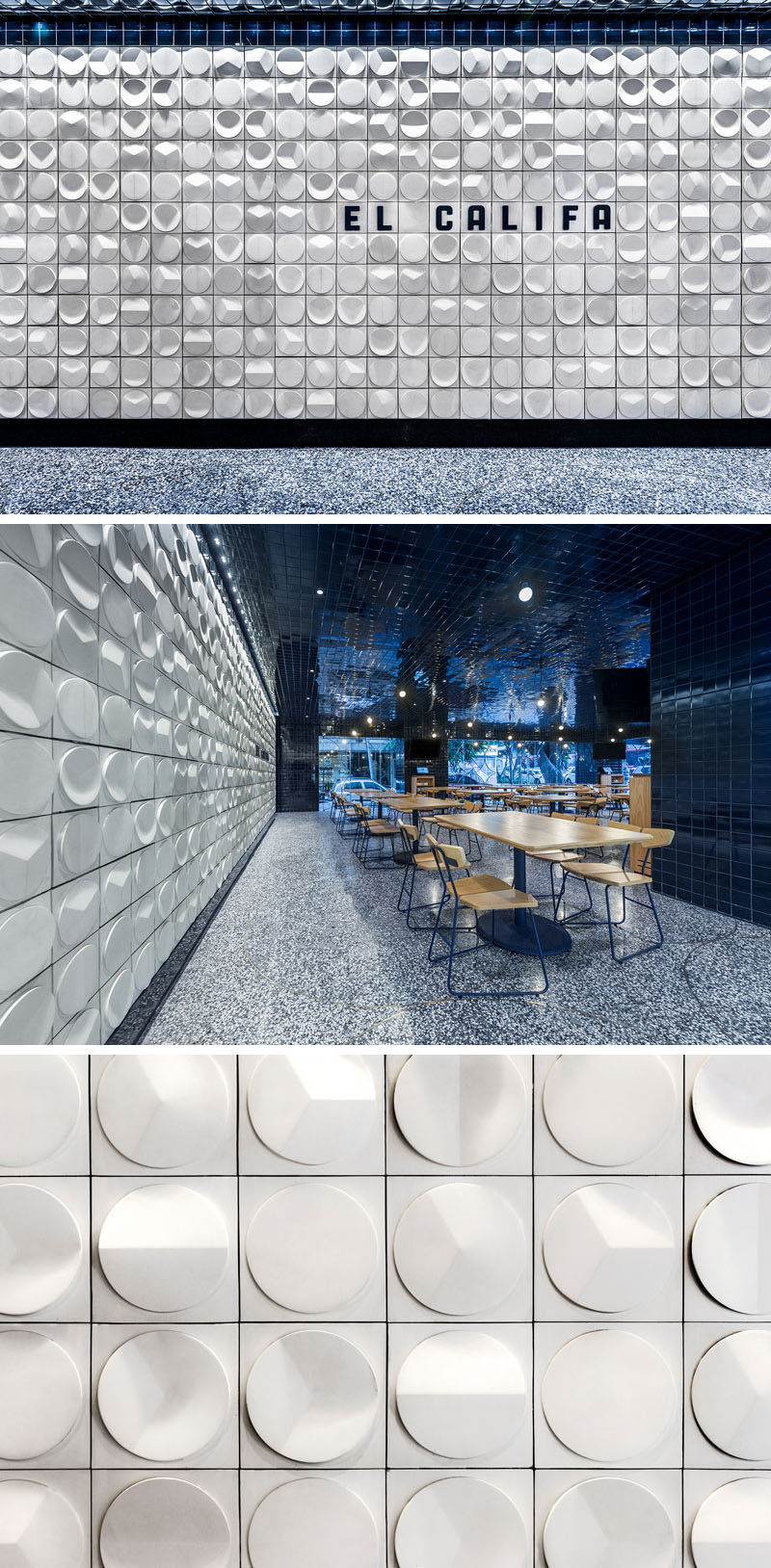 ---
The restaurant has an open kitchen that been designed to create a way to bring the diner closer to the traditional "taco bar".
---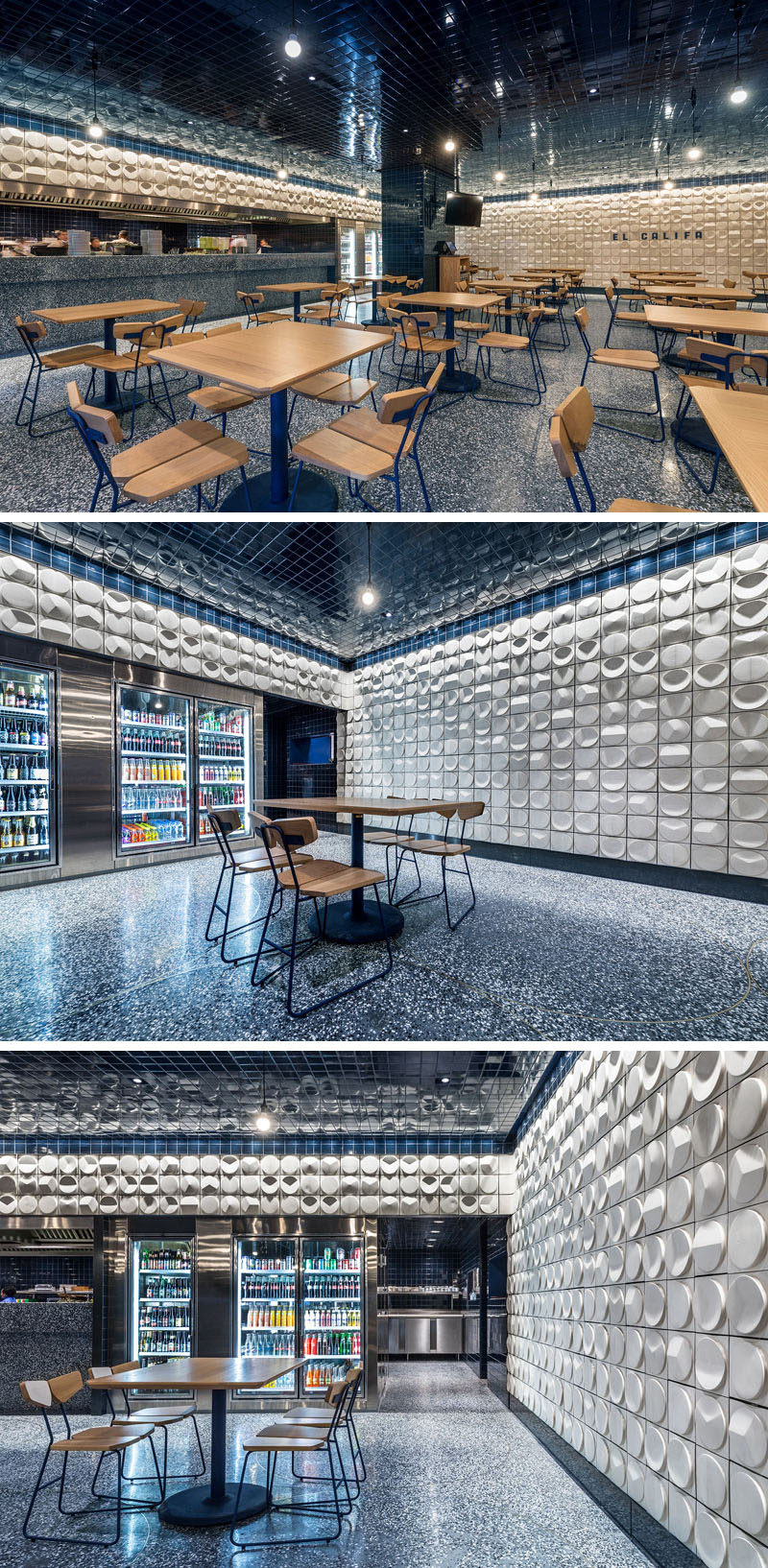 ---
In the bathroom, a dark  blue paint has been used to create a drama appearance that ties into the blues used throughout the restaurant.
---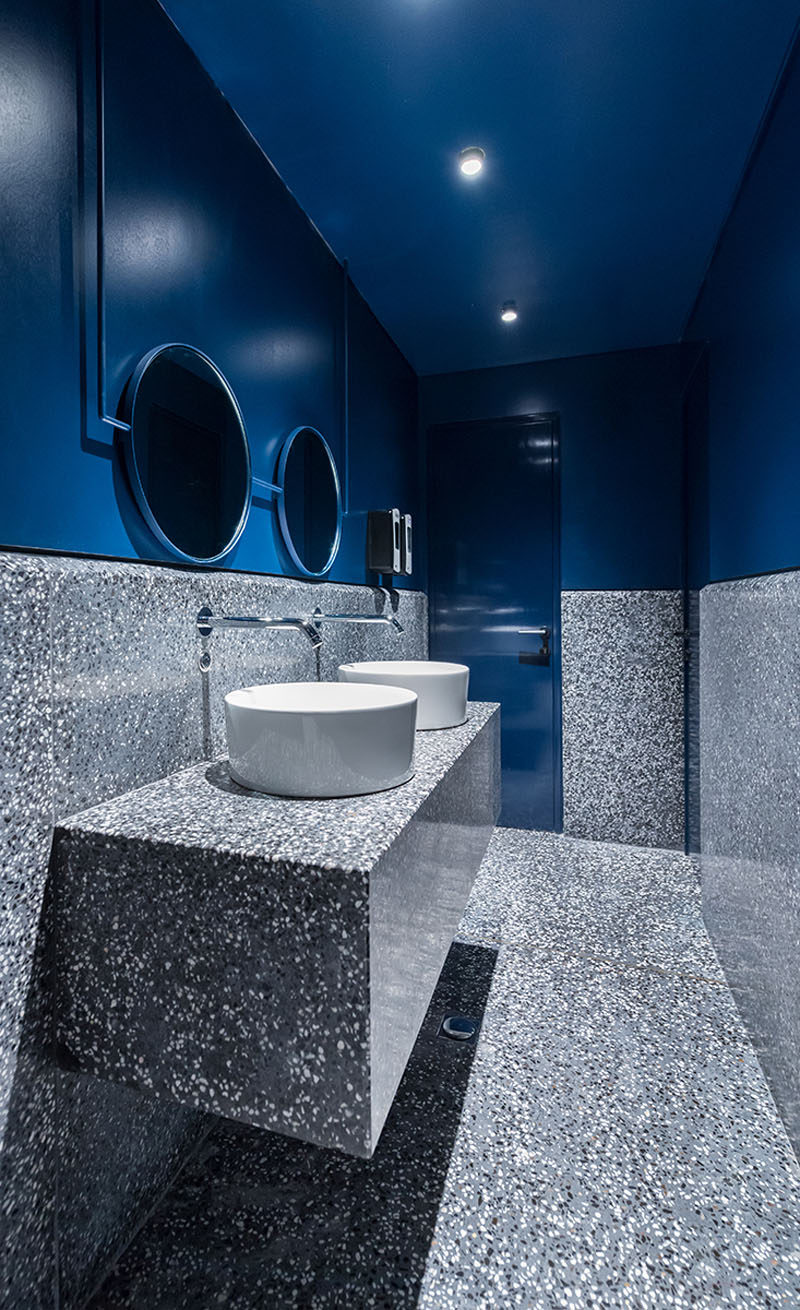 ---
In designing the branding, the designers mention, "As Mexicans, we have grown up surrounded by the graphic and cultural richness of "rótulos", a kind of traditional ads in Mexico, which evoke the casual, honest and inclusive spirit of urban food. It was in the "rótulos" that we found inspiration to create the new proportions and expression of the characters that form the iconic name of El Califa. The graphic elements, subtly playful and translated in an abstract yet flirtatious way from the tablecloths found in "taquerías", respond to the urban and popular context within which El Califa and its cuisine are protagonists."
---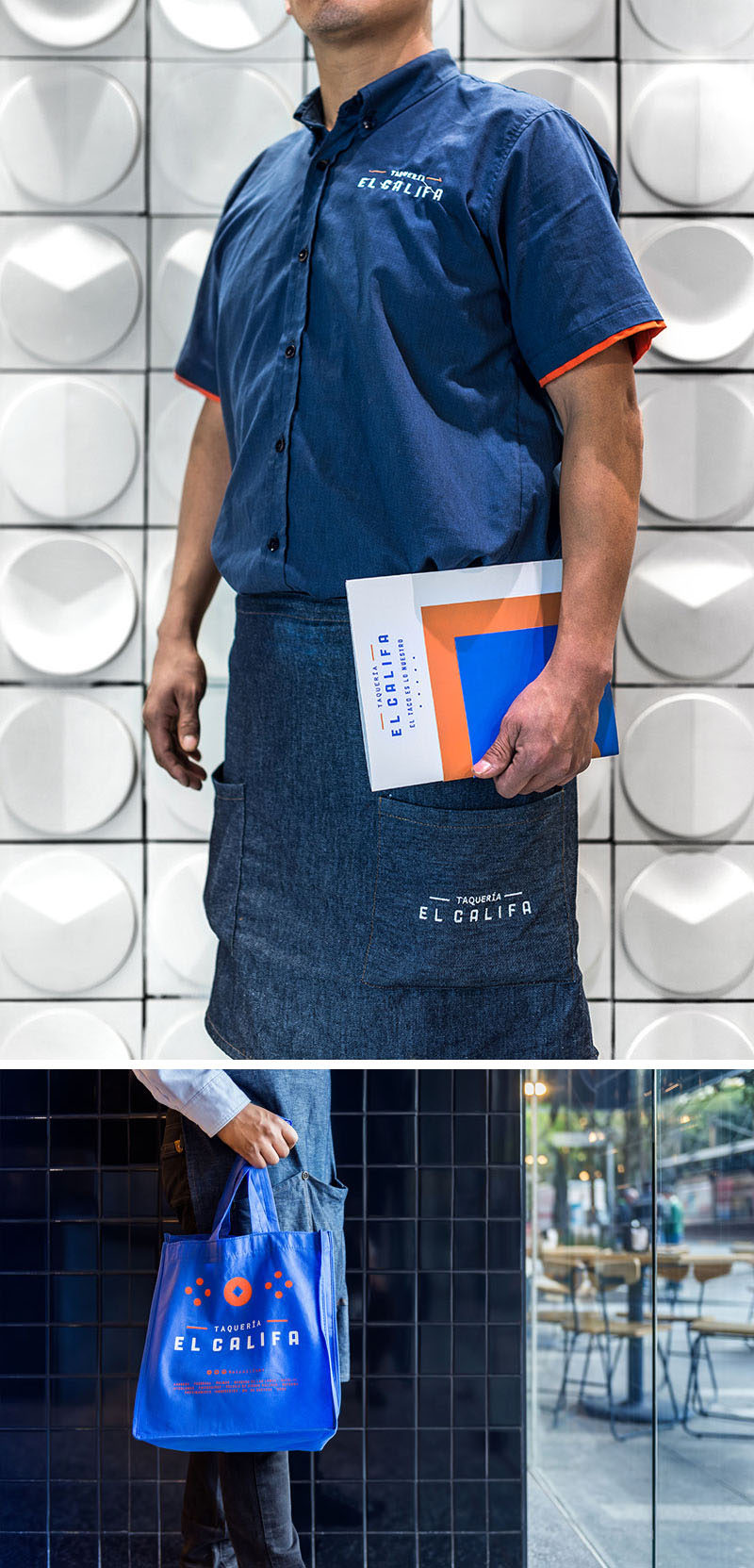 Photography by Camila Cossio | Design Team: Héctor Esrawe, Javier García-Rivera, María Santibáñez, Aloisio Guerrero, Alessandro Sperdutti, Daniela Pulido, Federico Stefanovich | Builder: DIYCSA | Lighting: Luz en Arquitectura
---