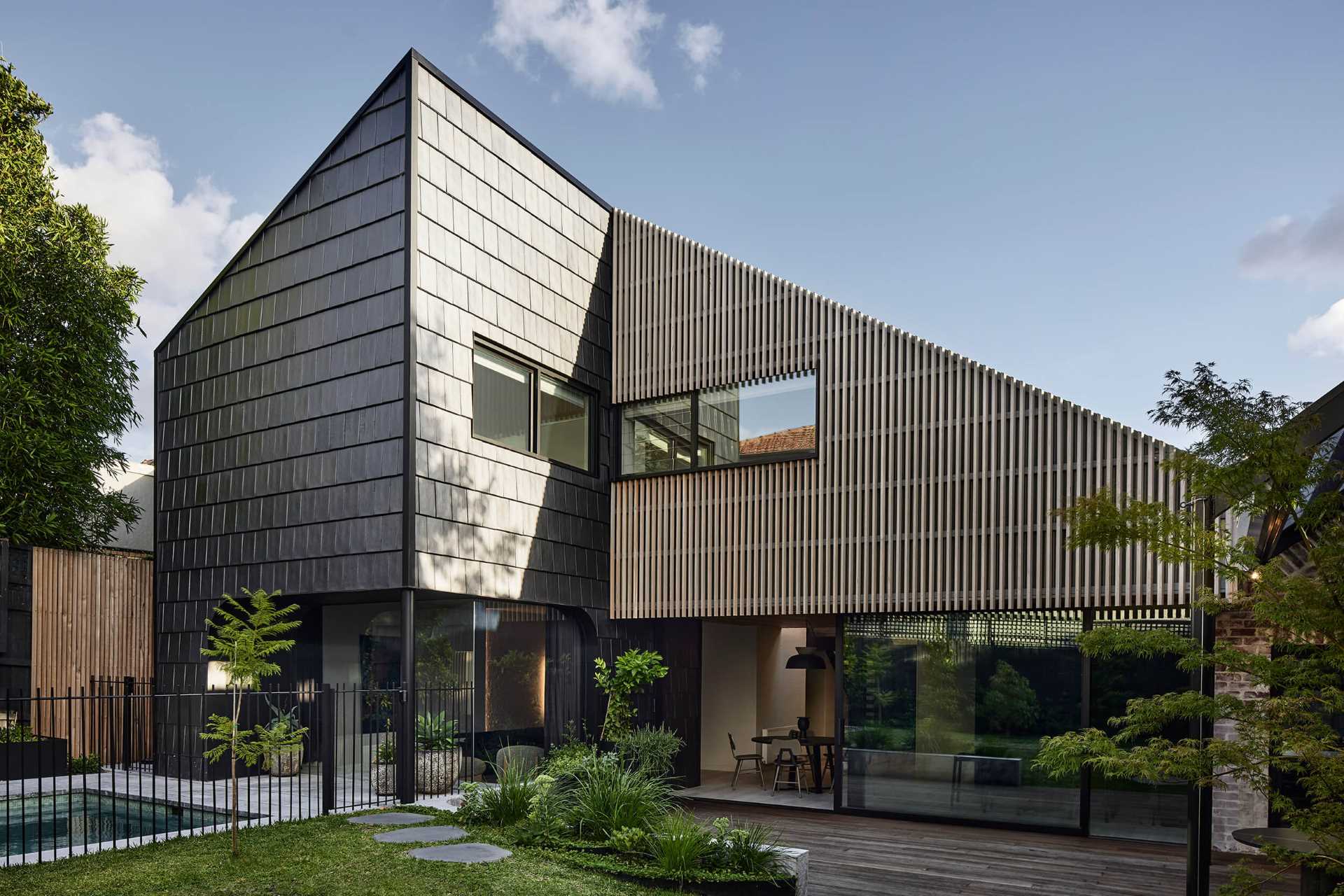 Mel­bourne-based archi­tec­ture and inte­ri­or design stu­dio Splinter Society, has shared photos of modern rear addition they recently completed for a home in Australia.
The designers retained the existing floor plan, roofing tiles, gable forms, small brick garage, simple decorative timber work, and textured renders of the home.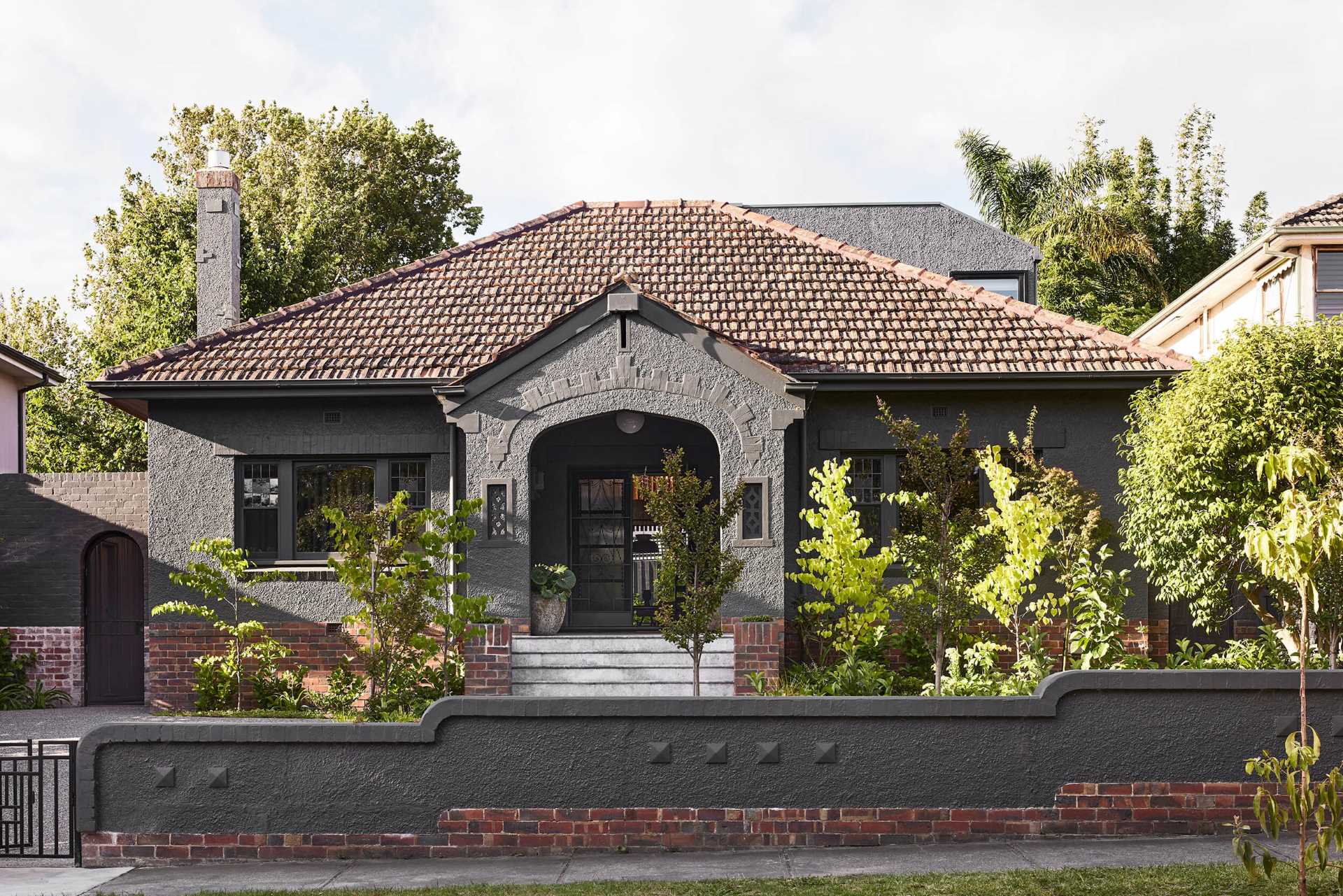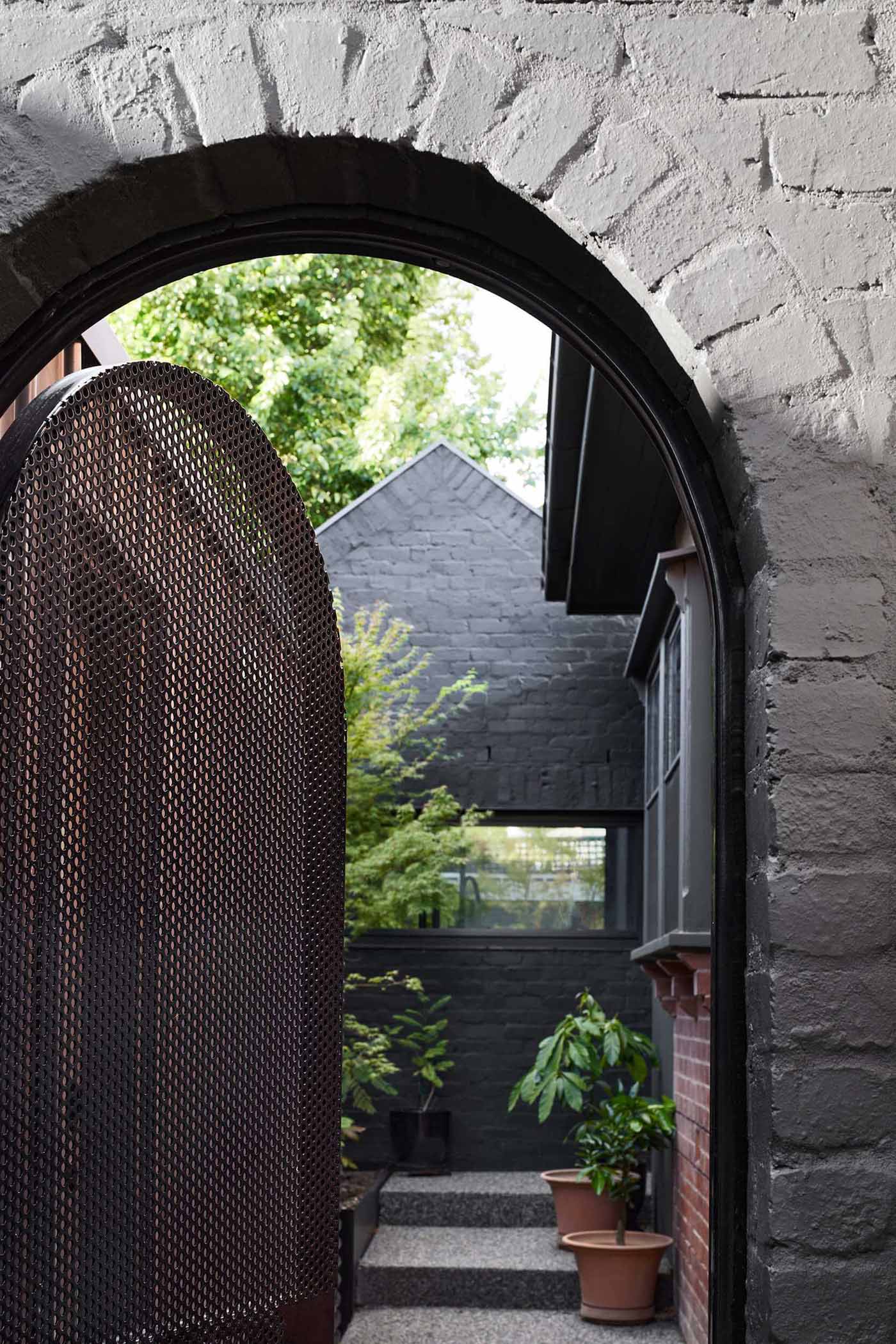 To meet the brief for 'light filled, whilst retaining warmth and texture', a top-lit, double-height entry void was carved from the home's center, with raked plaster and timber screens filtering light.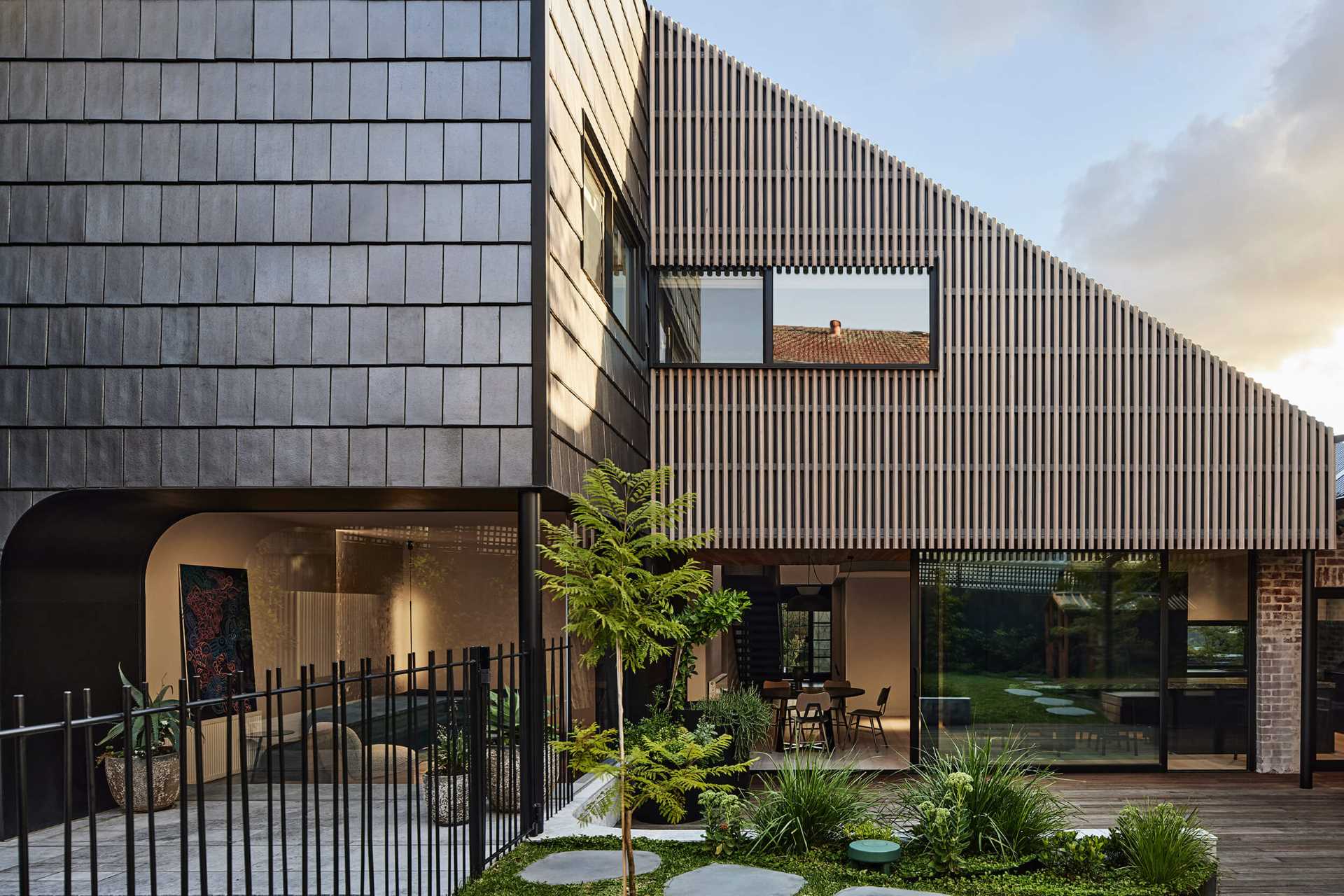 The original gabled garage is retained and re-purposed as kitchen, providing important links to the historical form and layout of these homes.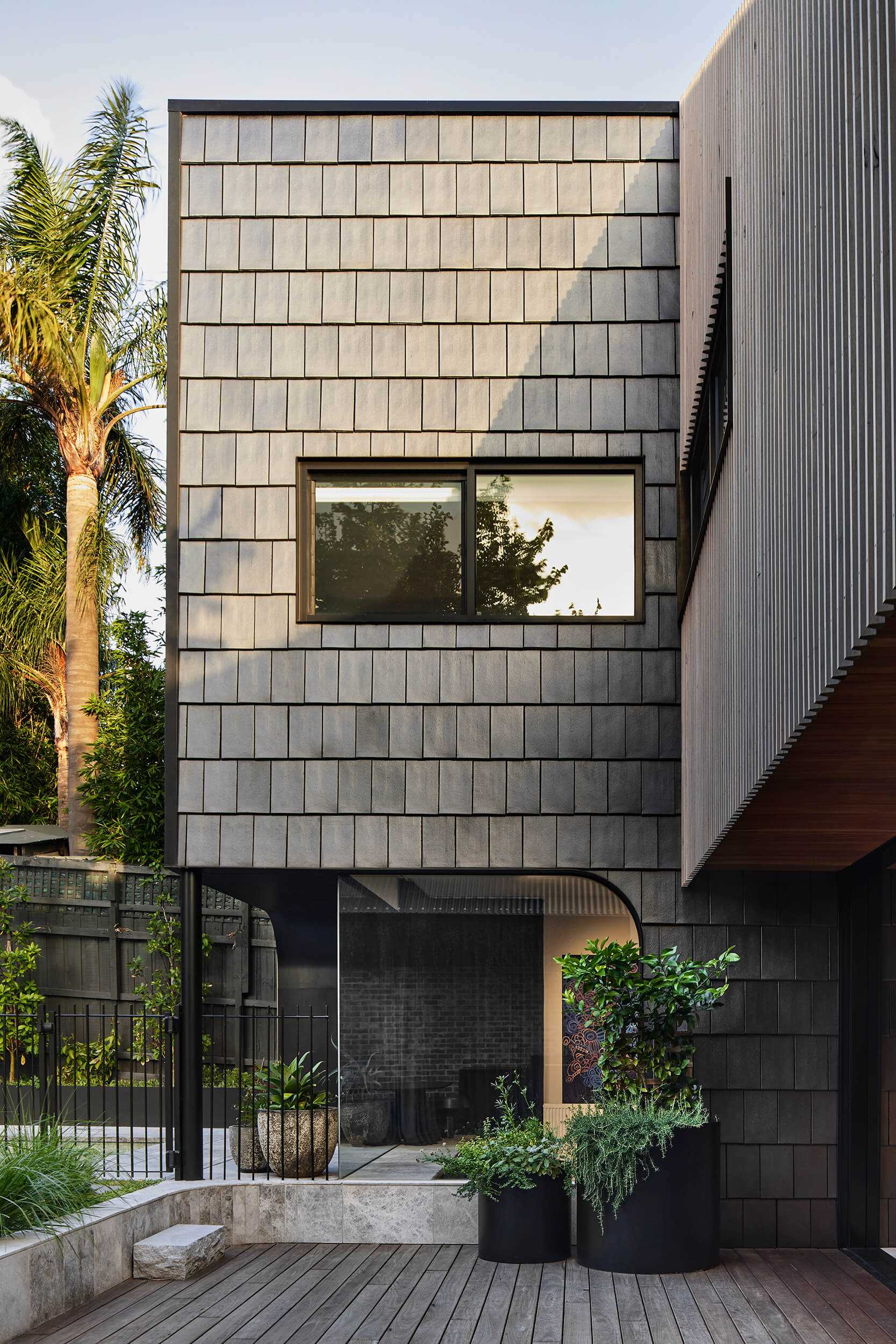 A distinctly modern addition was created at the rear of the house, providing open living spaces for the family. The geometry of the roofline as well as the ceramic glazed materiality are a reference to the sloping tile roof of the original building.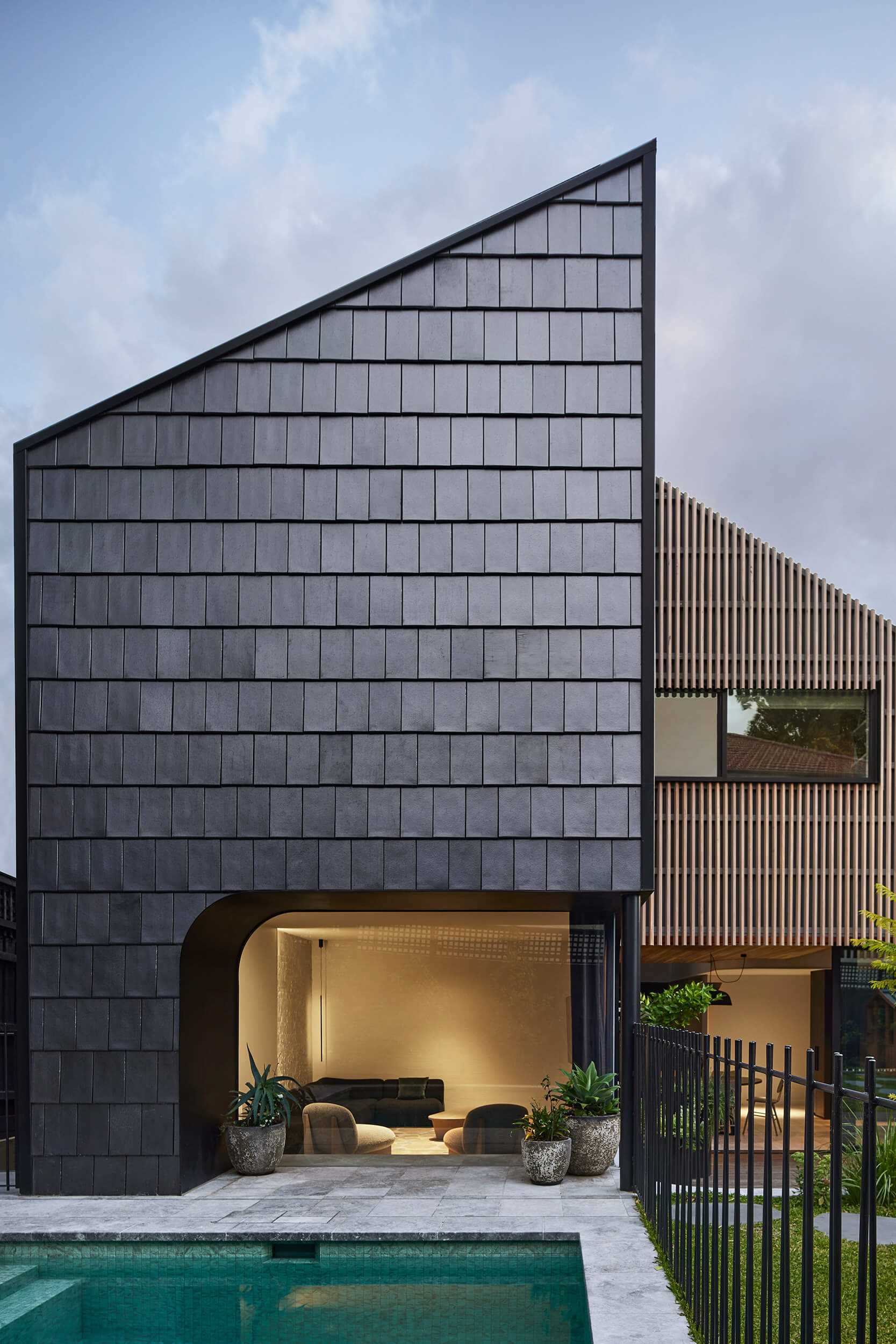 The classic arch detailing around the entry door is mirrored in a modern counterpart where the glazed opening is framed by an arched cut-out, which can be enjoyed from the living room.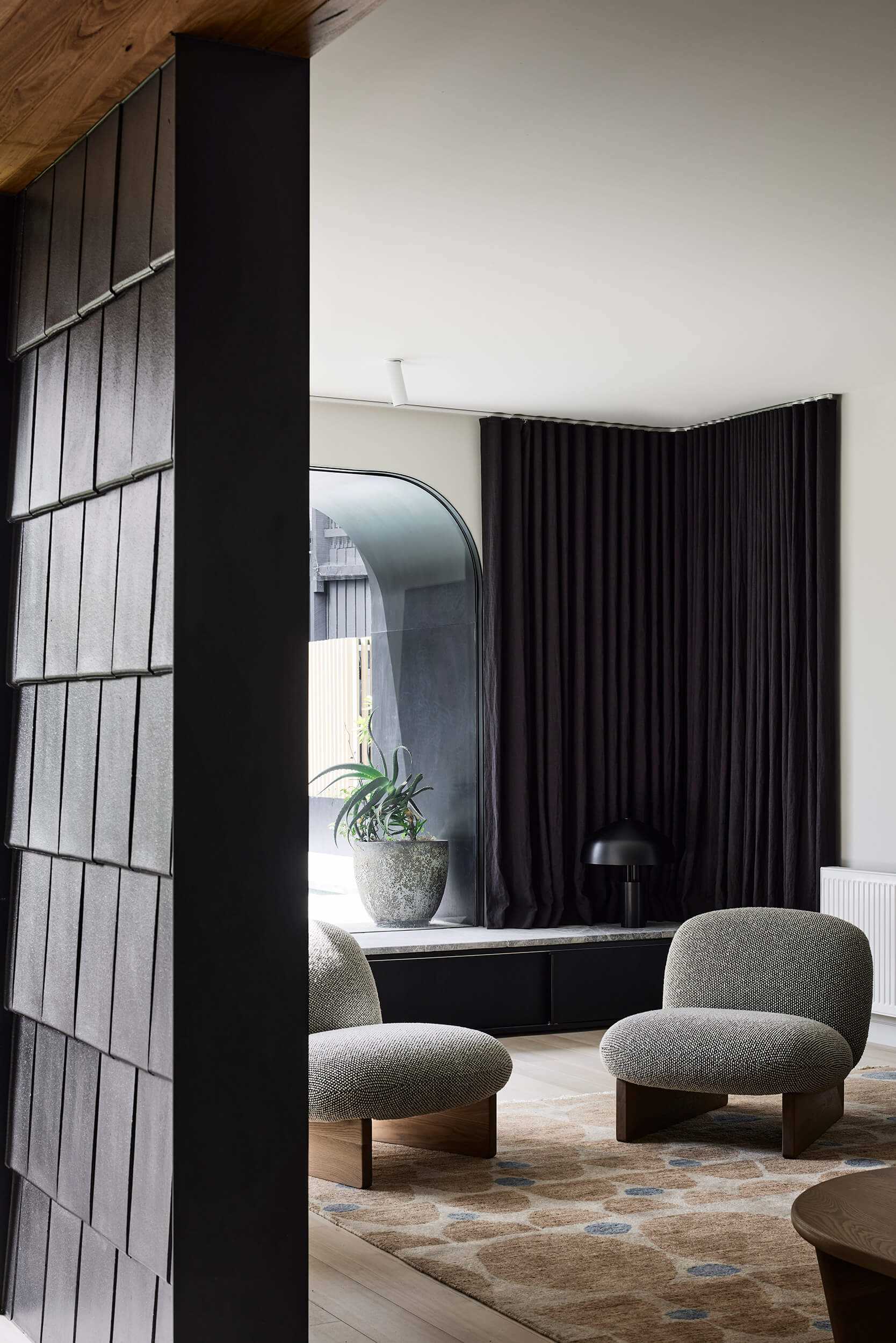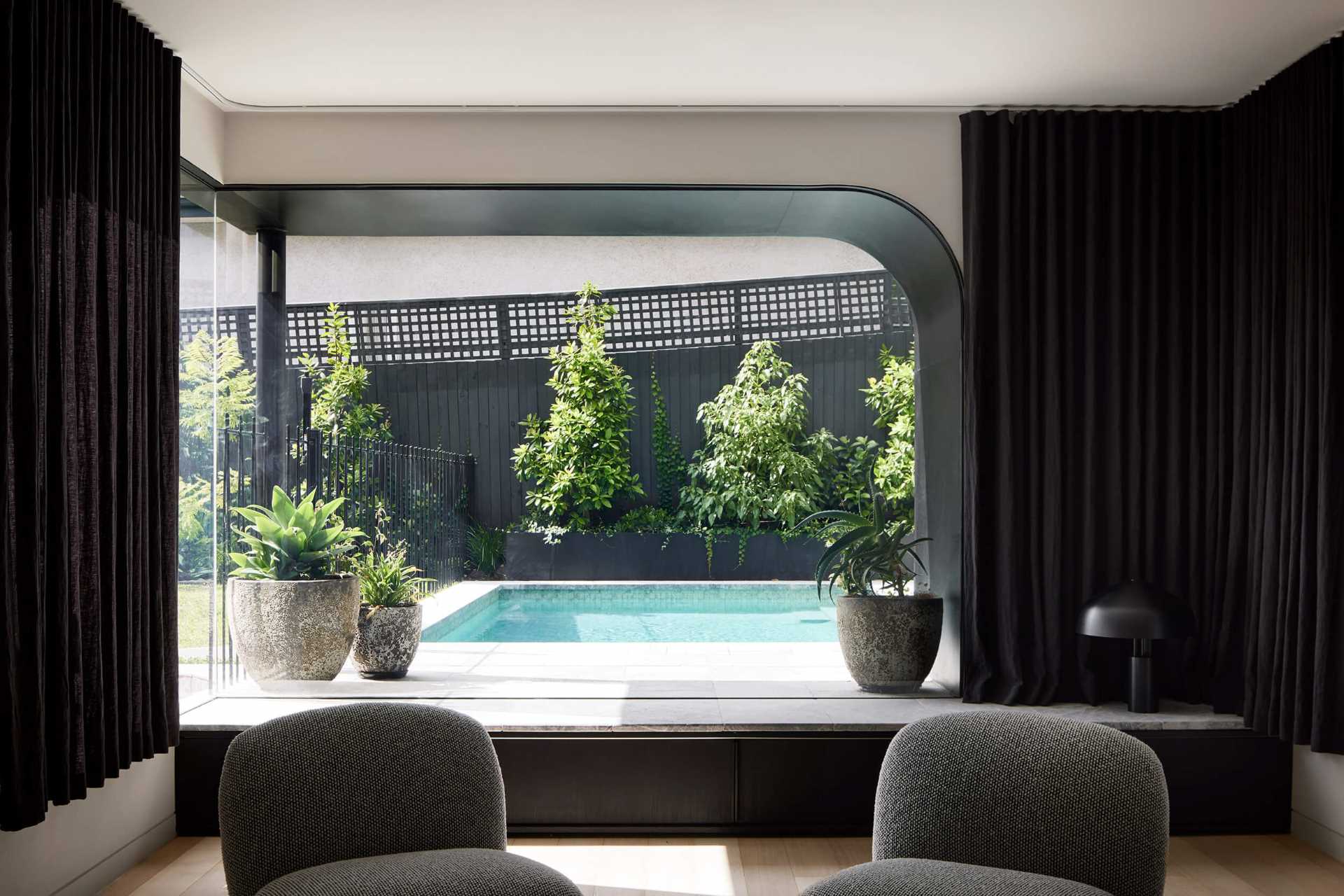 The living room has a view of the open-plan dining area that's been furnished with a round dining table.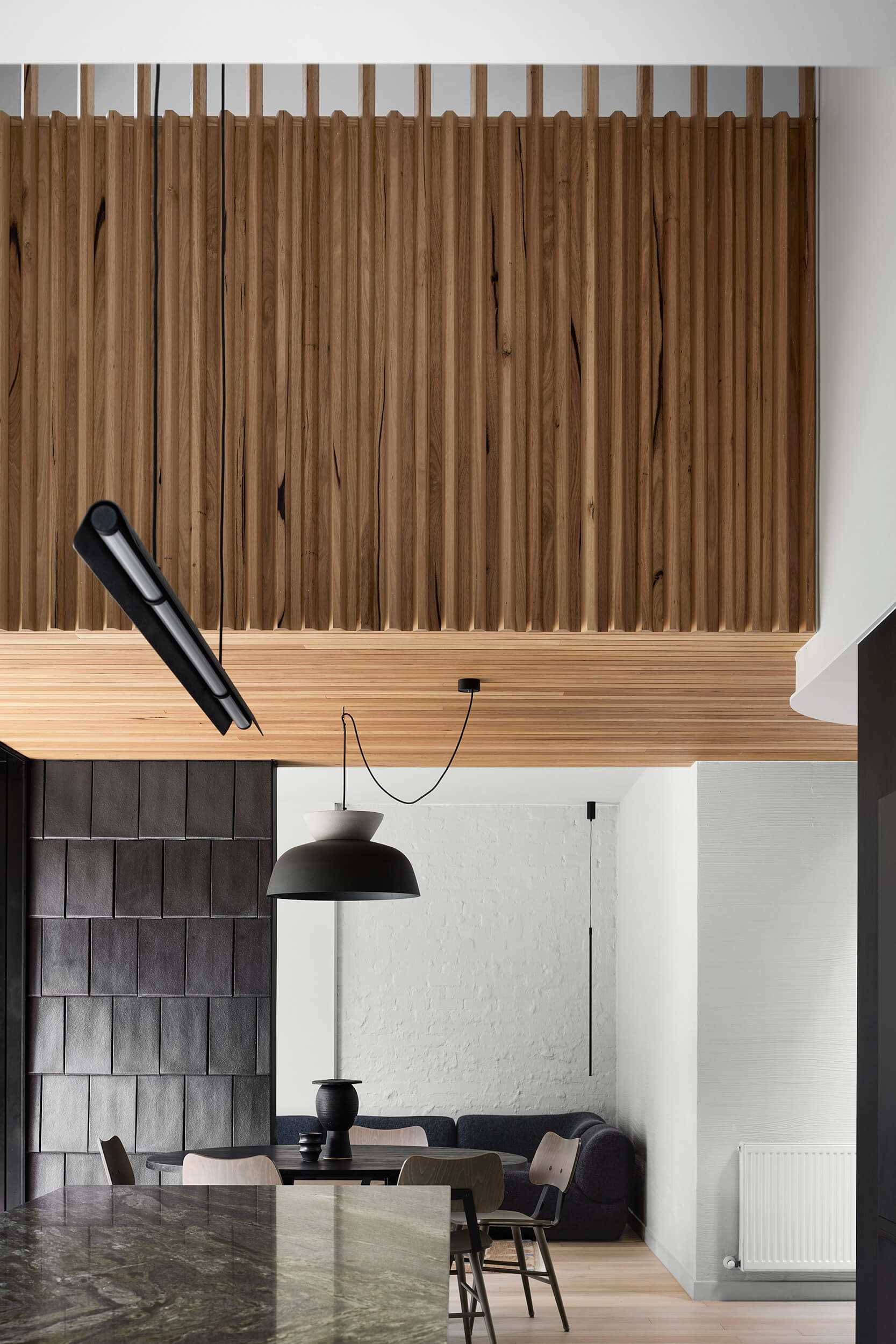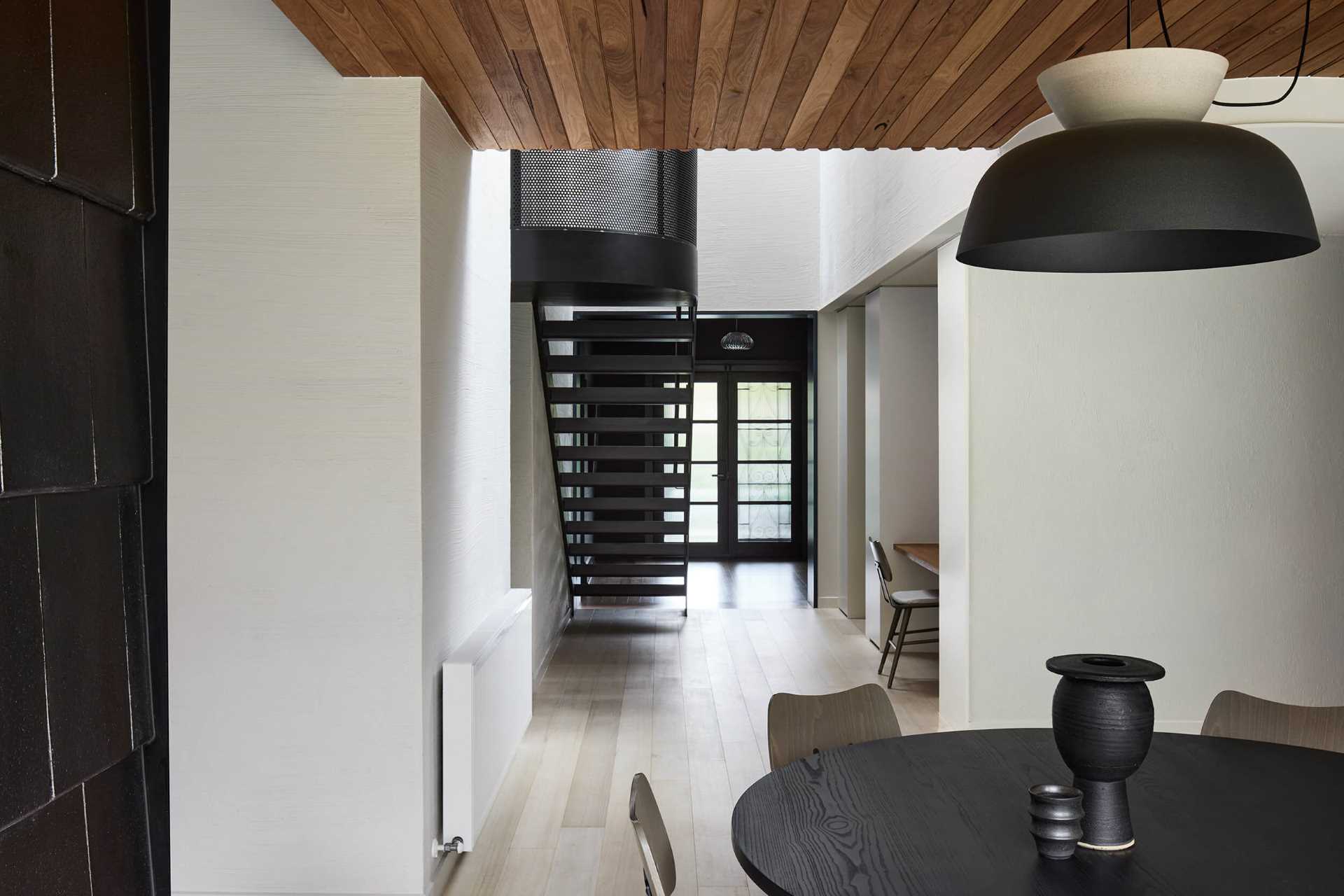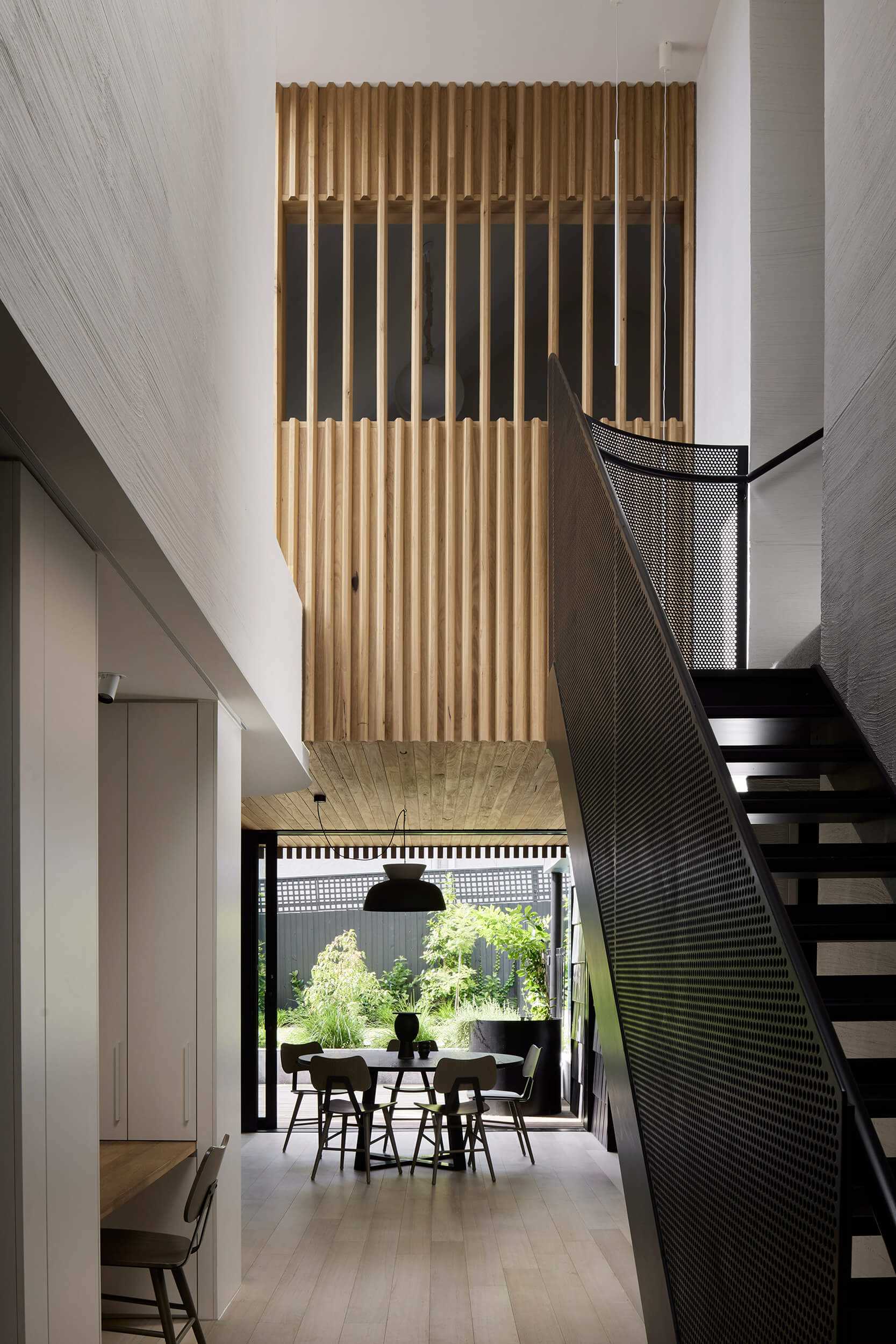 In the kitchen, dark cabinets, countertops, lighting, and painted brick wall, all assist in creating a bold appearance.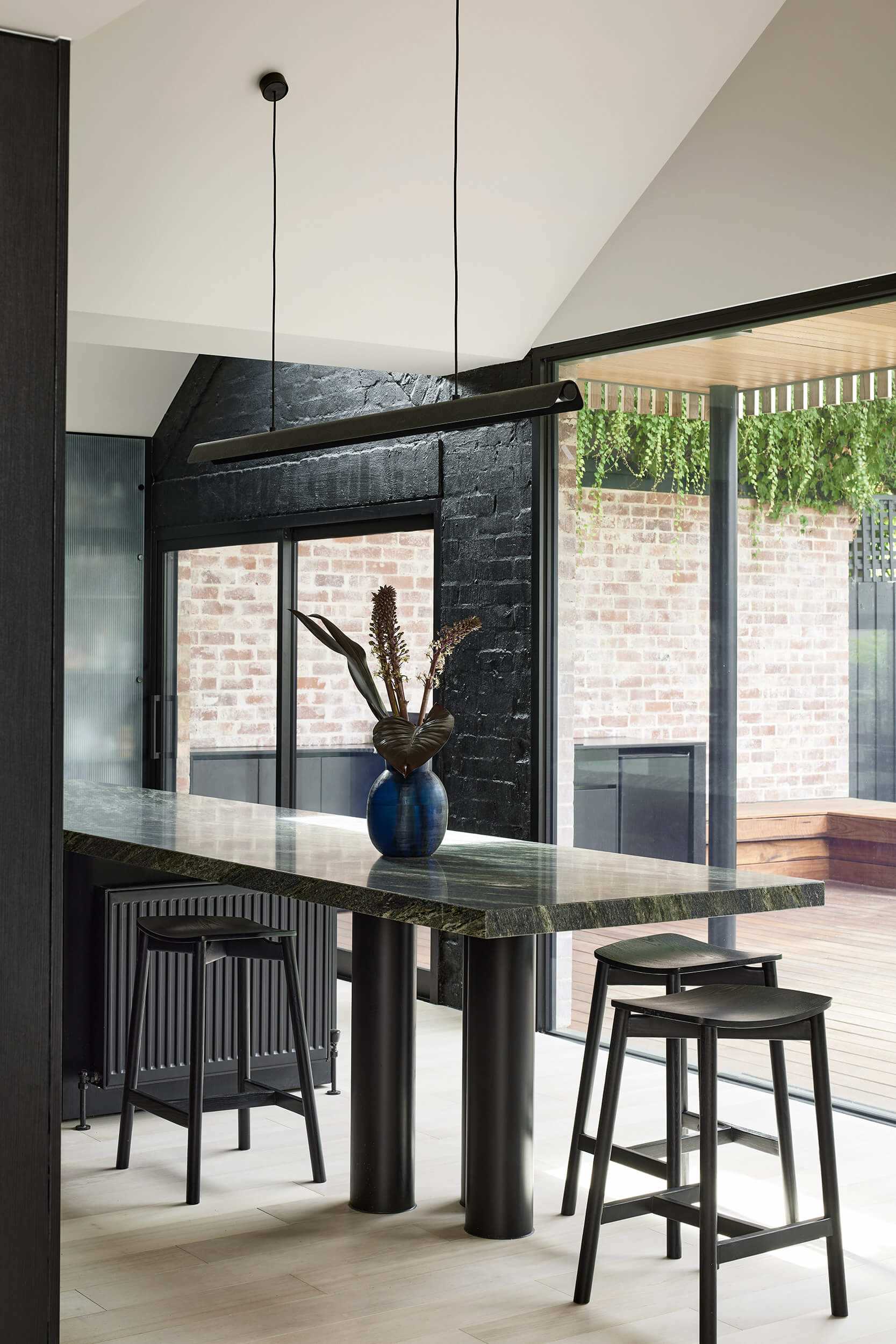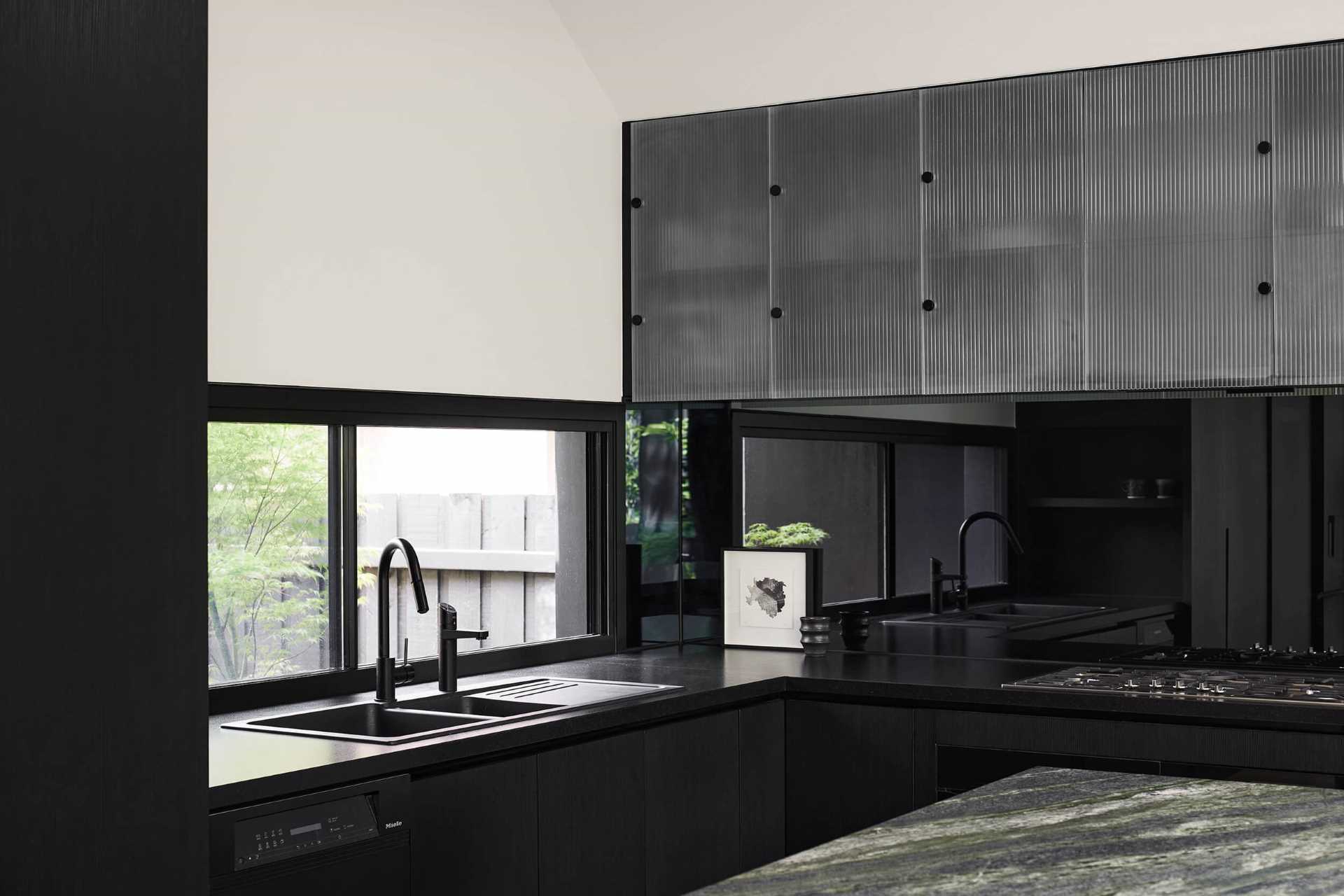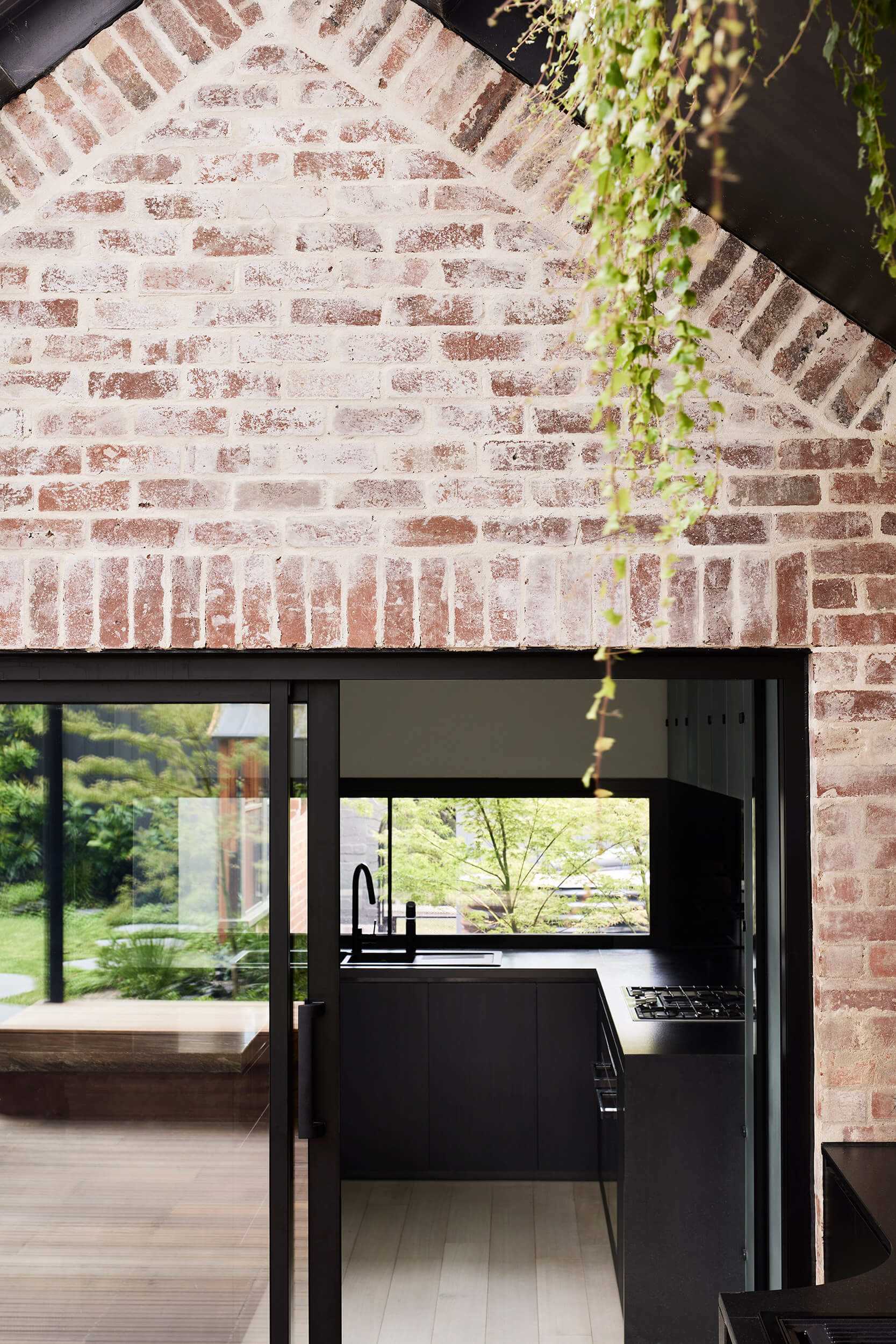 In a bathroom, vertically placed tiles draw the eye upwards to the high ceiling, while a wood vanity adds warmth to the space.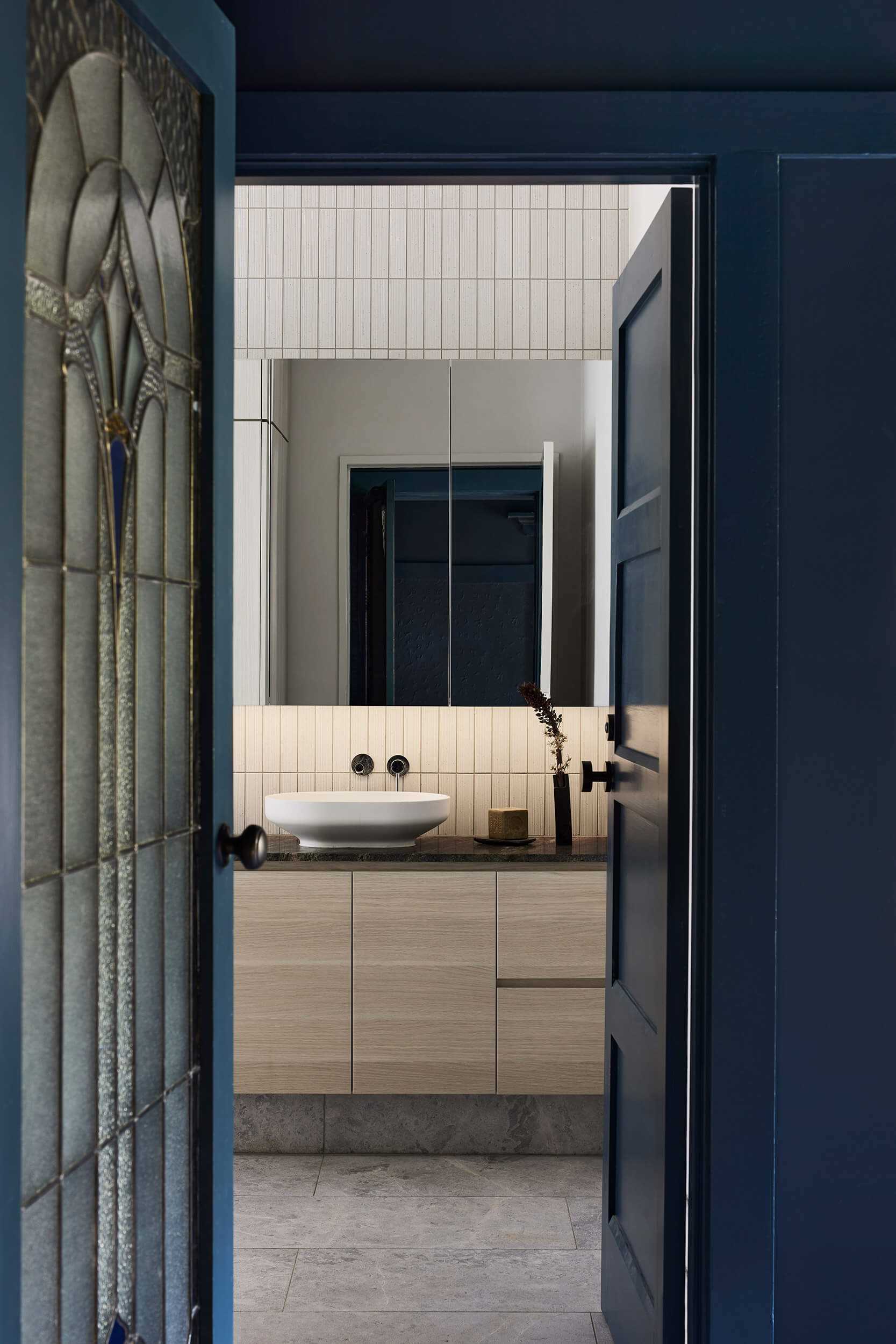 In another living space, the details of the original home shine through as shown by a fireplace and built-in glass-fronted cabinets.