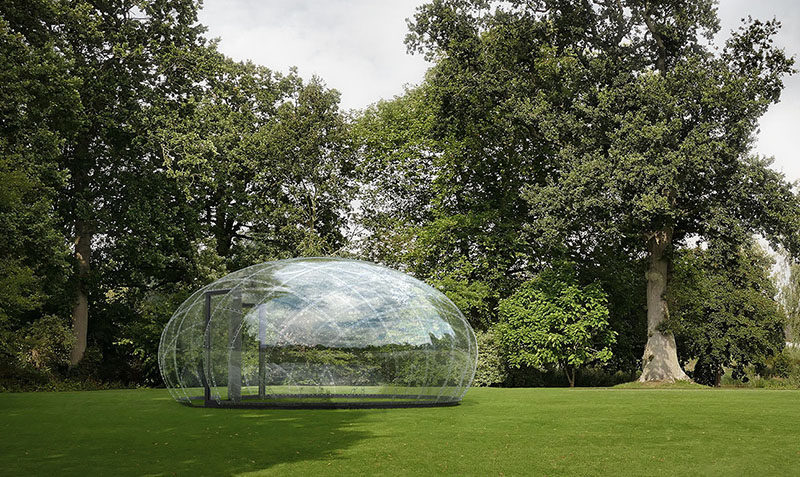 Danish architect Kristoffer Tejlgaard has created an outdoor oasis named The Droplet, whose design was inspired by a single drop of water.
The Droplet is an alternative to traditionally glazed greenhouses and garden pavilions, allowing users to gather under the protection of the dome and enjoy the outdoors without being cold.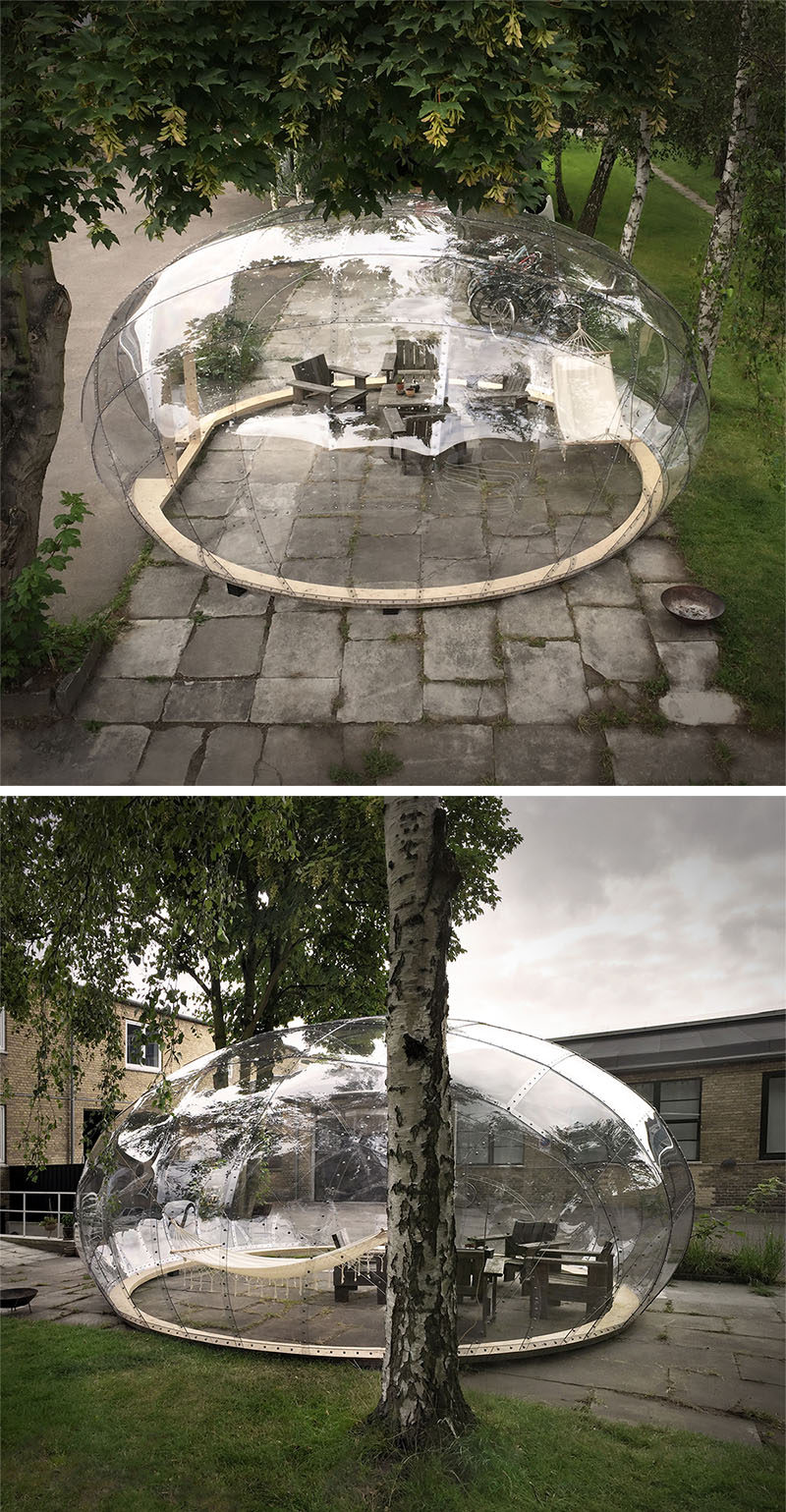 ---
The dome is light weight, transportable and quick to assemble. The structure is made from recyclable 6mm UV-protective polycarbonate and FSC certified timber. It's held together with stainless steel nuts, washers and bolts, while the doors are made in either black coated aluminium or linseed oil treated pine.
---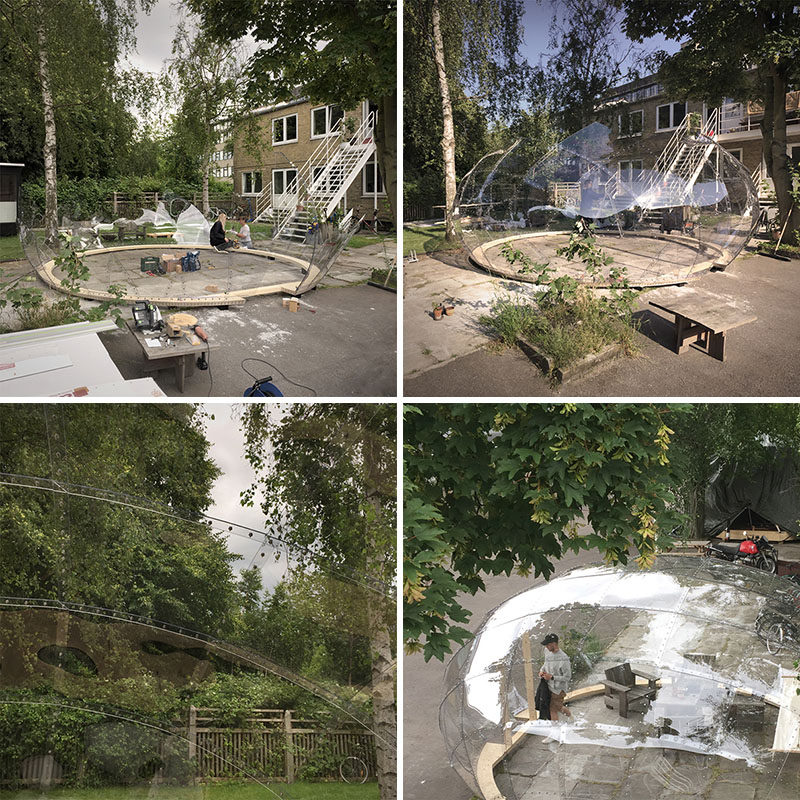 ---
Once the dome is assembled, a flooring material can be added to finish it off. In terms of a foundation, The Drop can be anchored in one of three ways; a soil trench, by drilling galvanized steel screws into the ground, or attached to a 1ft thick wooden board.
The end result is a structure that can be used in a backyard as a cozy getaway or in a public place for meetings, performances and gatherings.
---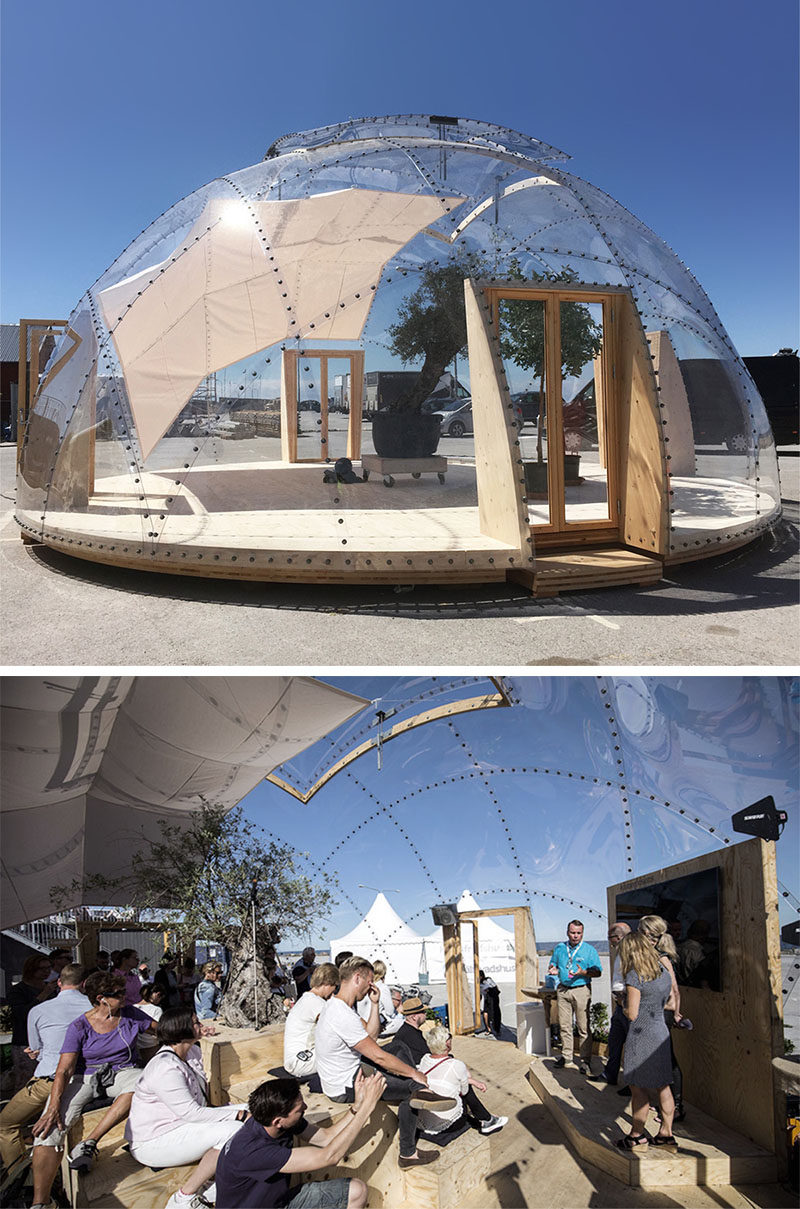 ---