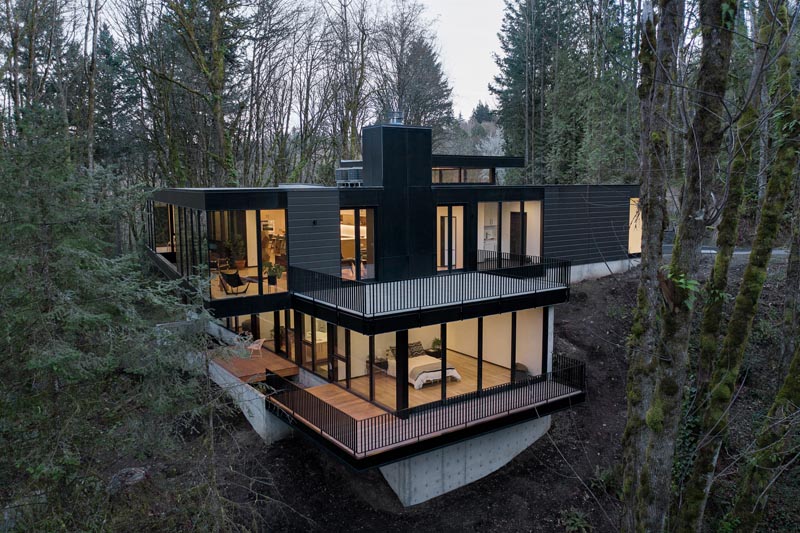 William / Kaven Architecture has designed and developed a modern black house that cantilevers above the forest floor near Portland, Oregon.

The house, named 'Royal Residence', has exterior terraces and balconies that overlook a lush wooded expanse.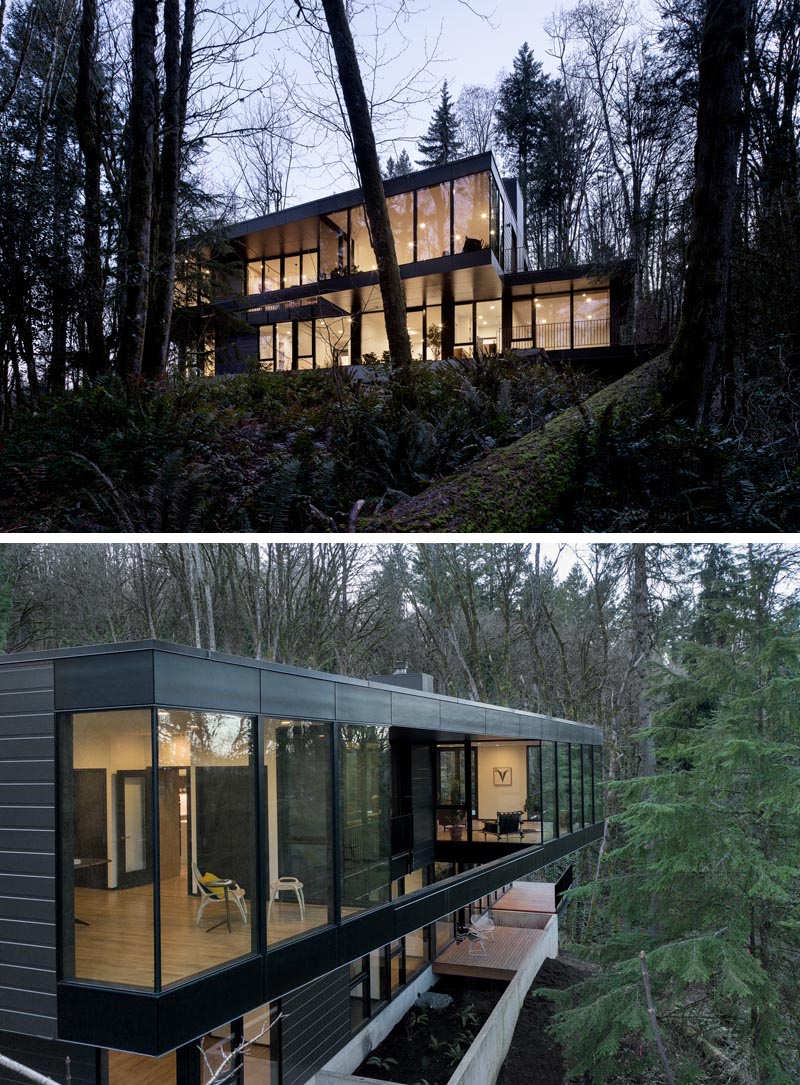 A garage with an opaque door sits beside the front door that welcomes visitors to the home.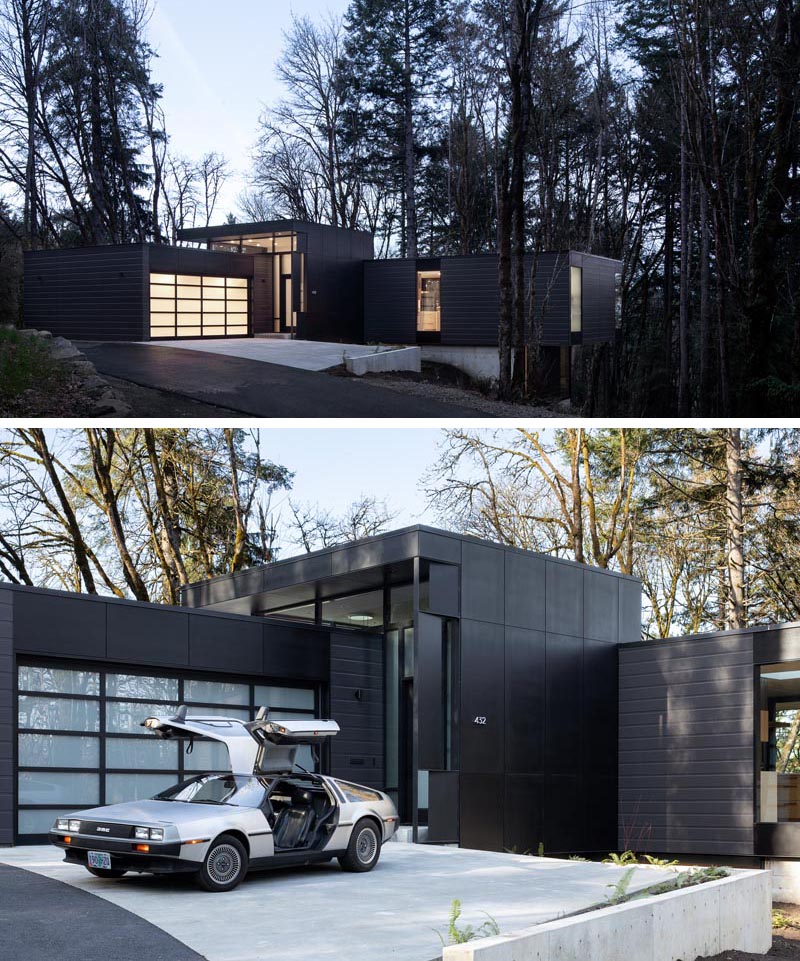 Inside, the main social areas of the house are open plan, with the living room taking advantage of the view through floor-to-ceiling windows. The interior also features white oak floors that have dark walnut inlay borders.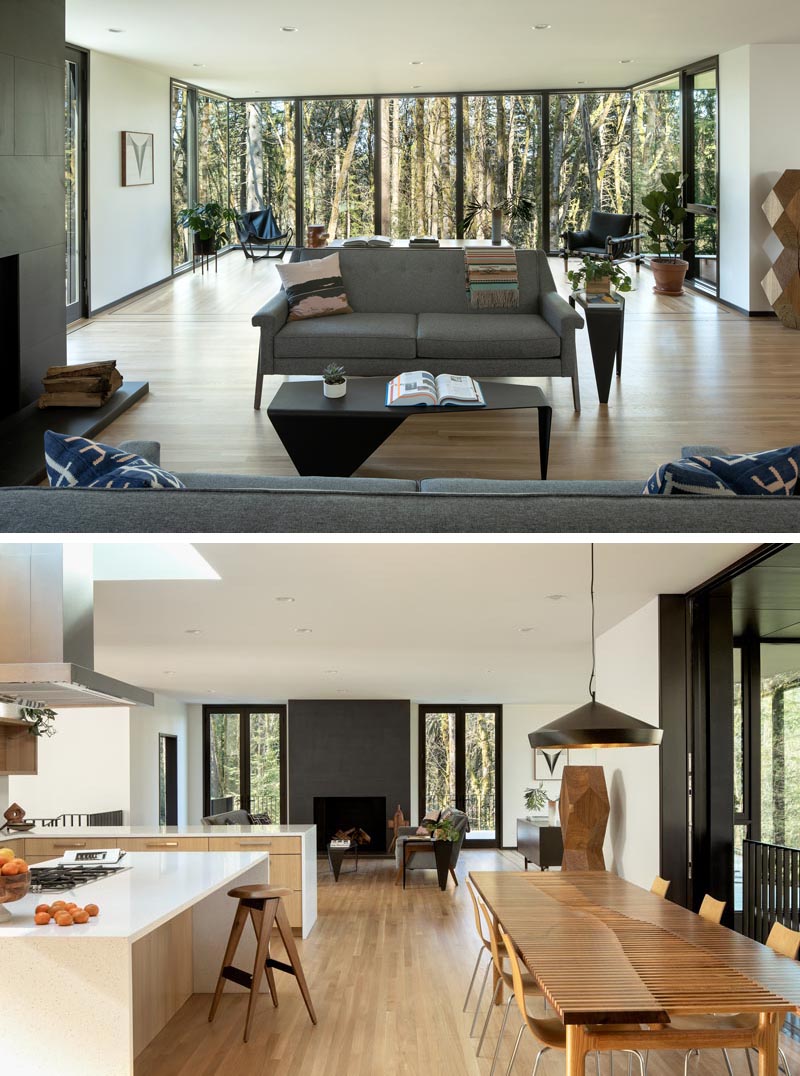 The dining area and kitchen are spacious, with the kitchen designed with custom handcrafted oak cabinets, quartz countertops, and a pair of skylights.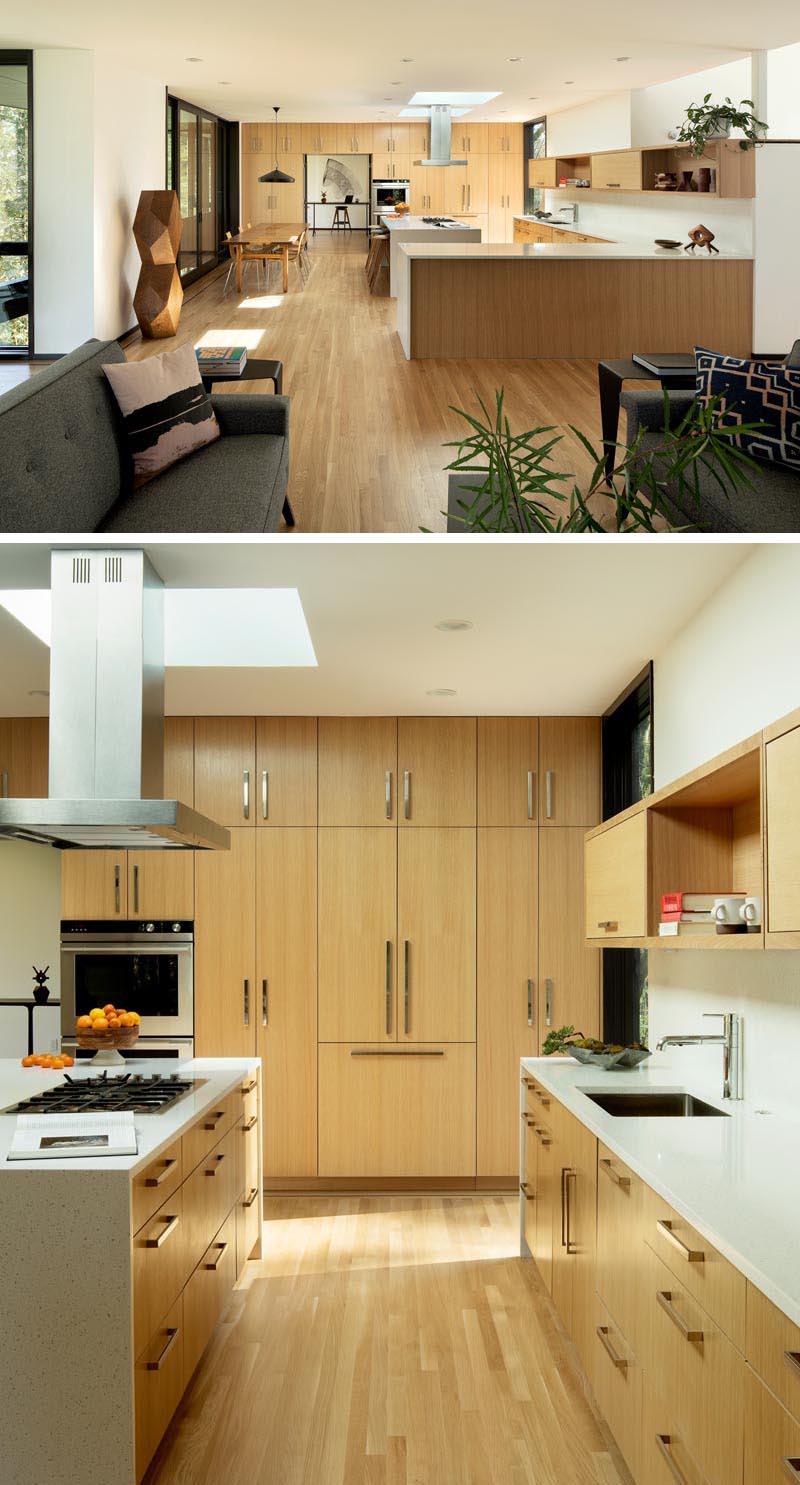 Stairs with a custom black steel handrail lead from the living spaces down to the bedrooms.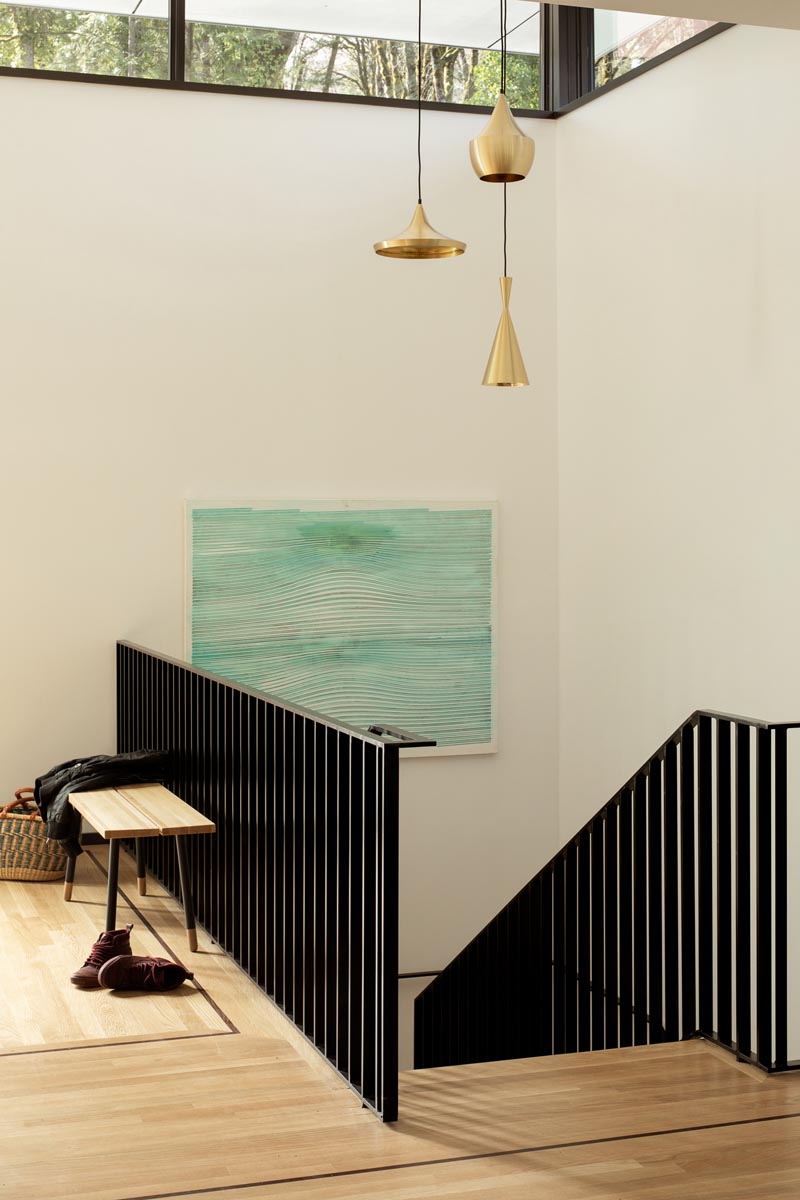 The master bedroom has sliding glass doors that open directly to the balcony, creating an indoor/outdoor space overlooking the trees.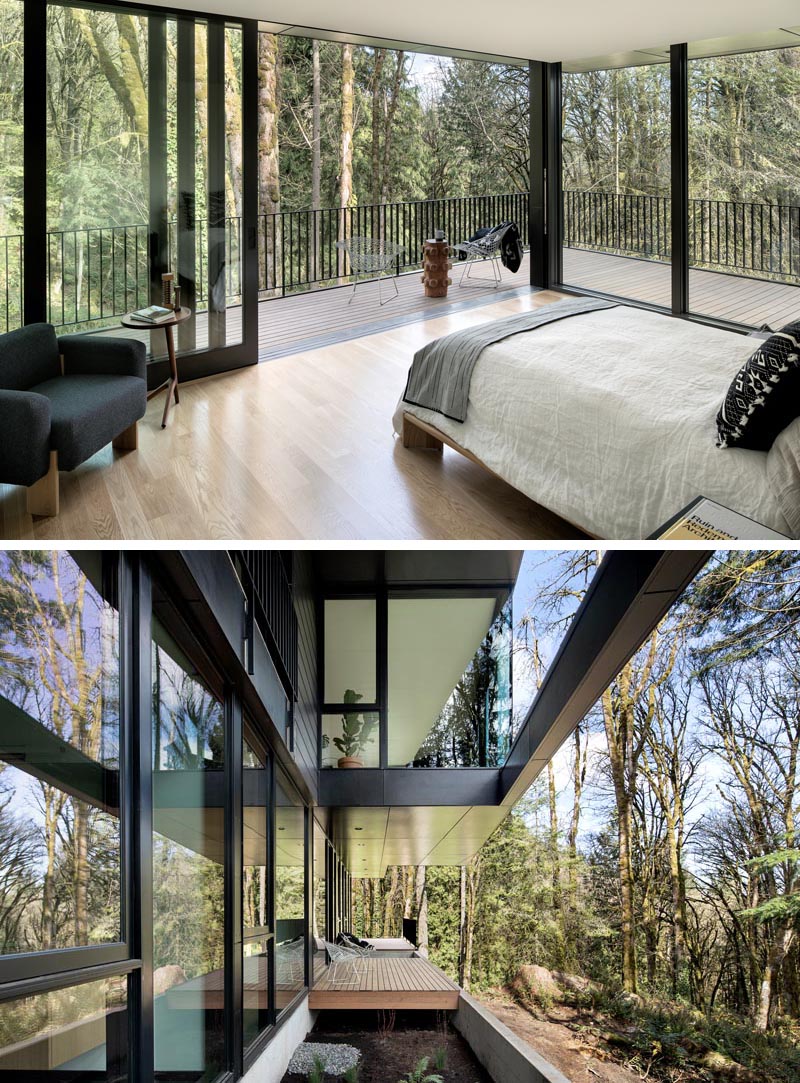 In the master bathroom, a freestanding bathtub and shower are positioned against one wall, while a floating wood vanity with dual sinks and a wall of open shelving are located on the opposite wall.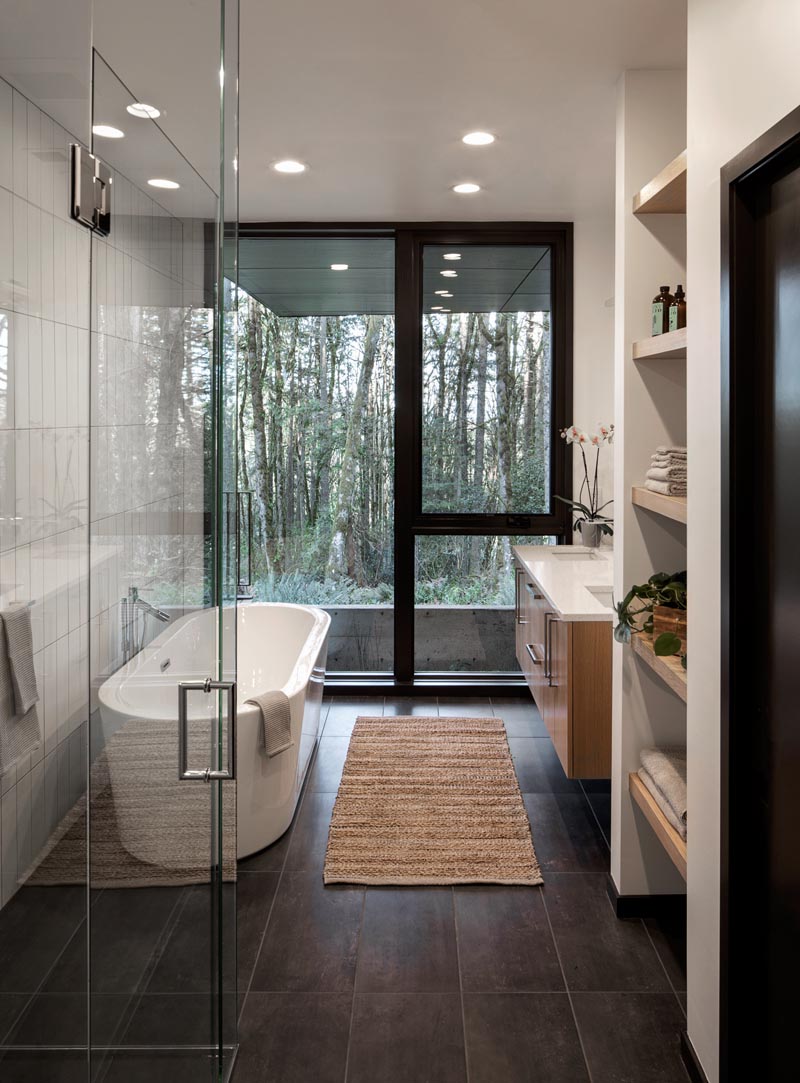 In another bathroom, wood shelves against a frosted window provide a place to display plants in the shower.