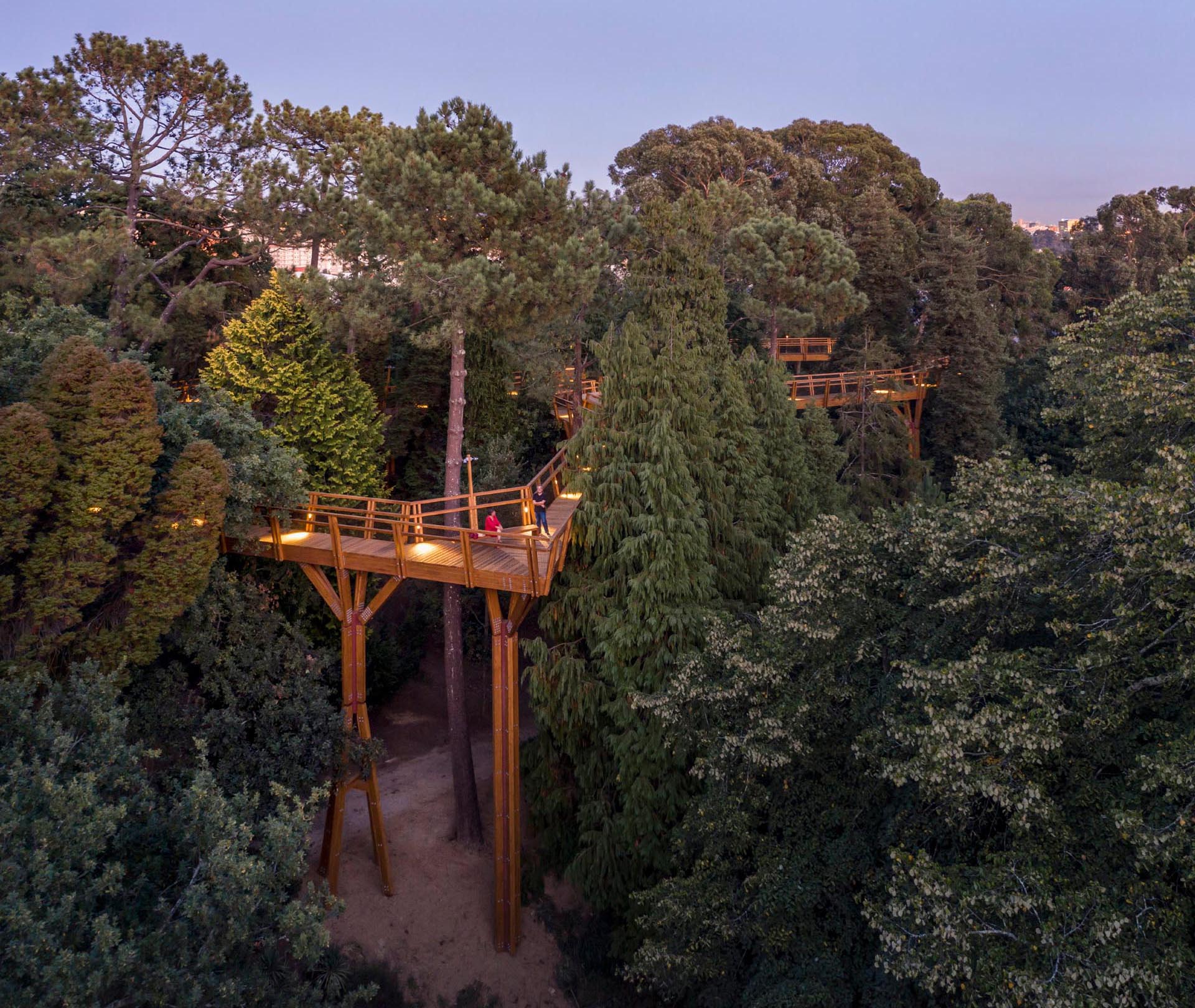 Walking through the trees is one way to relax on a nice day, and this 'Canopy Walkway' designed by Carlos Castanheira of CC&CB Architects makes it easy to do.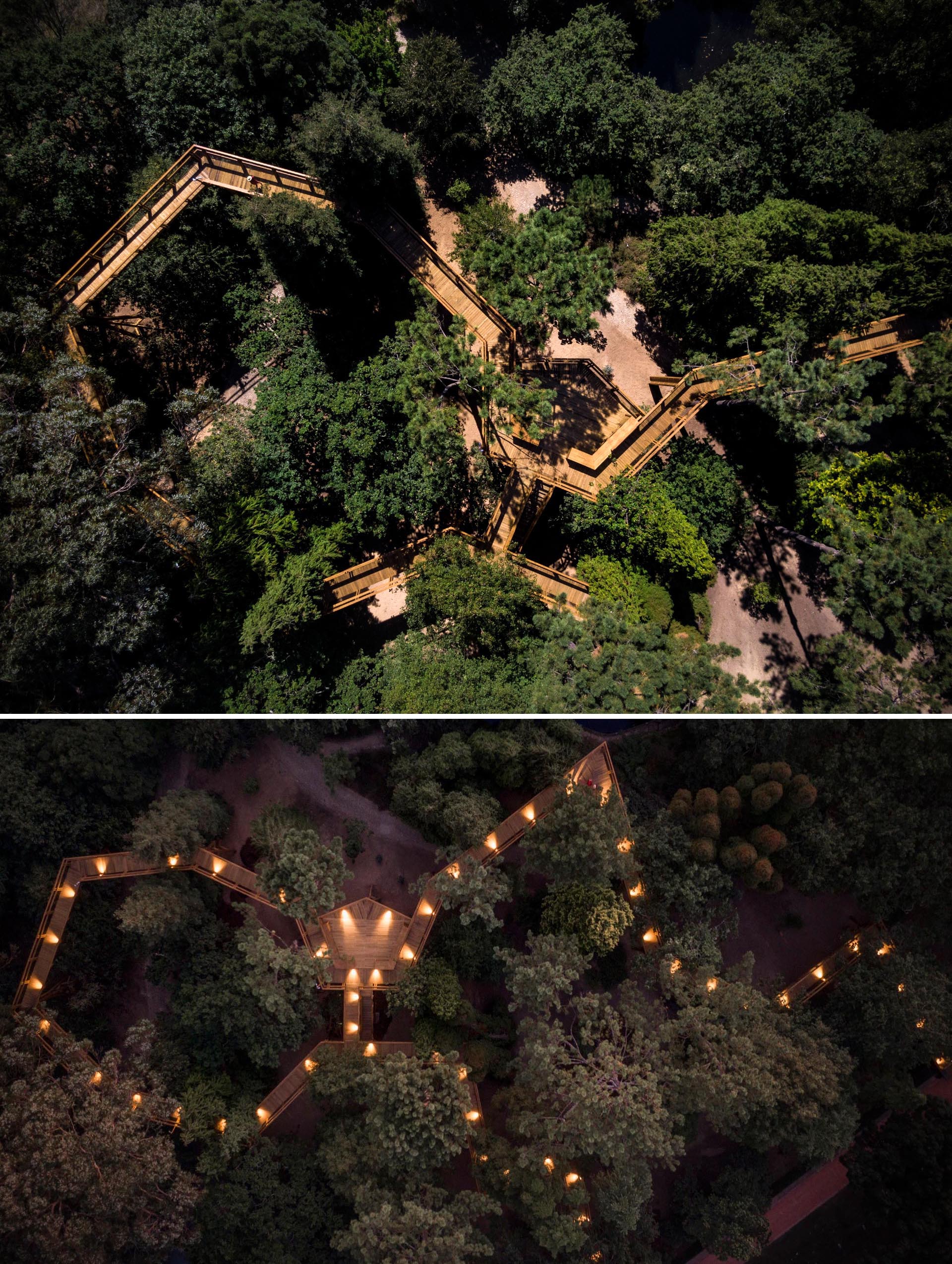 Located within Serralves Park in Porto, Portugal, the wood walkway rises through the trees and then weaves visitors through the treetops.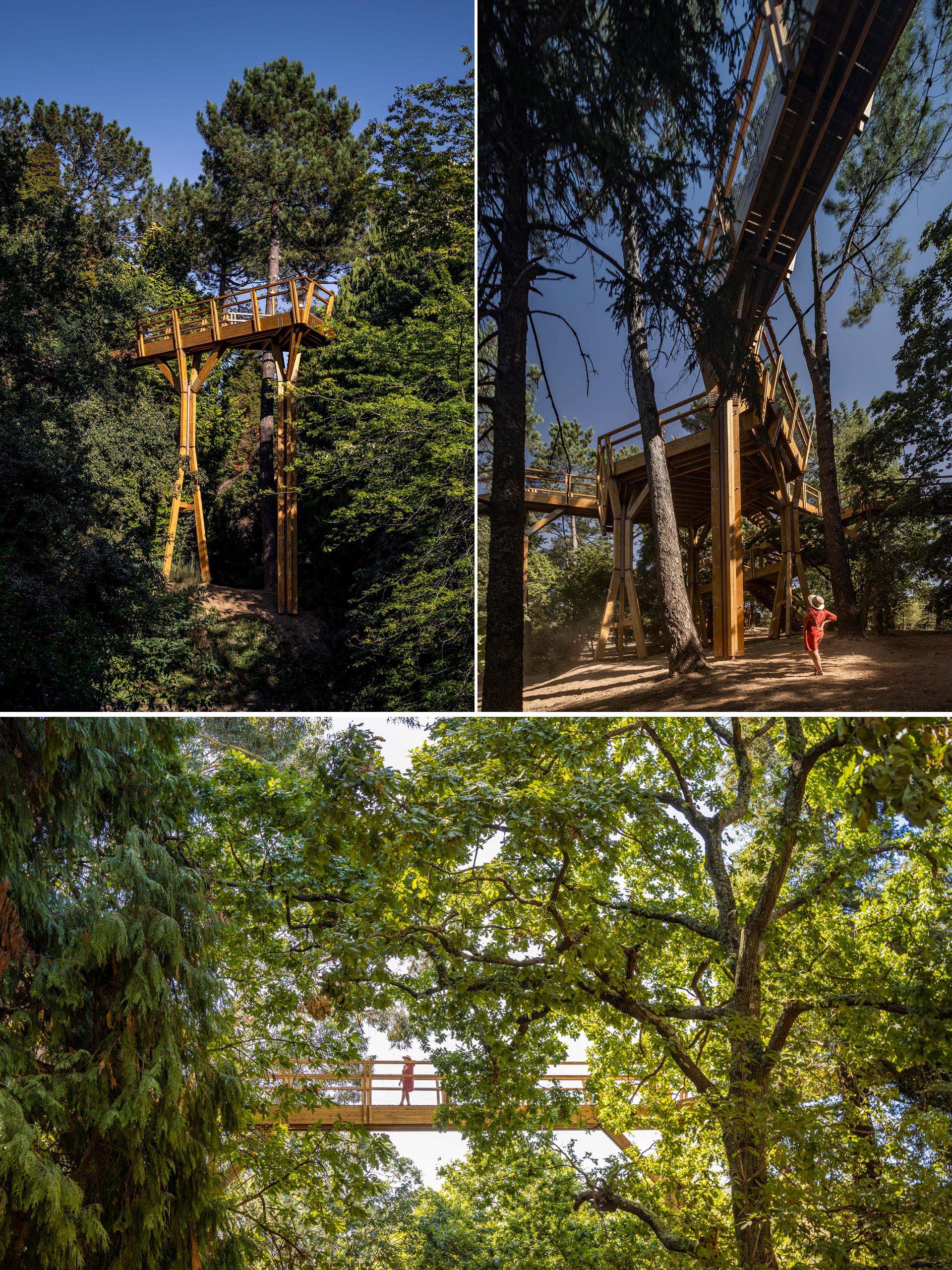 A wood structure provides support for the walkway and balustrades, and over time, the trees will surround the canopy walk even more.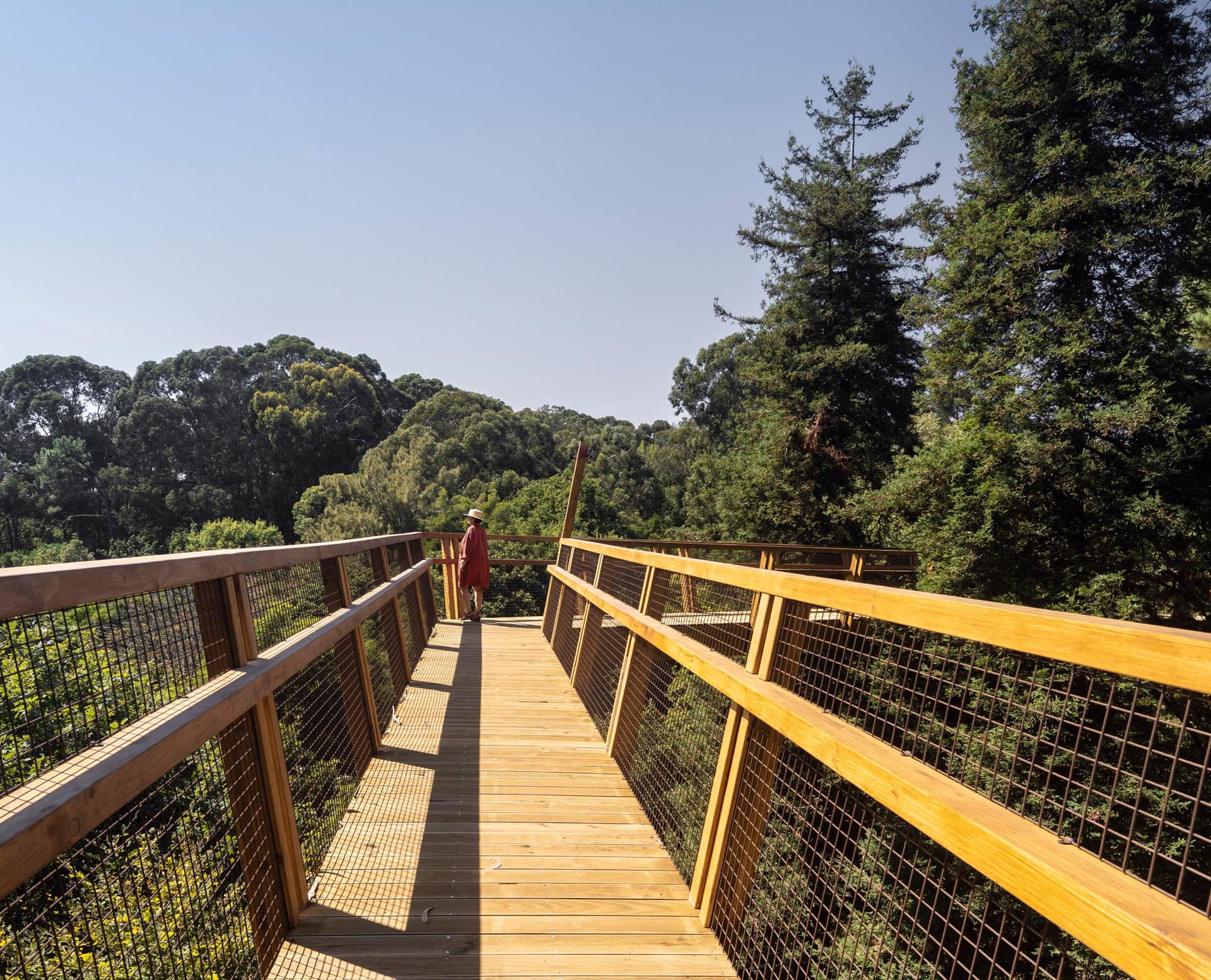 The walkway, which is wide enough to accommodate prams and wheelchairs, has a variety of seating areas for relaxing along the way.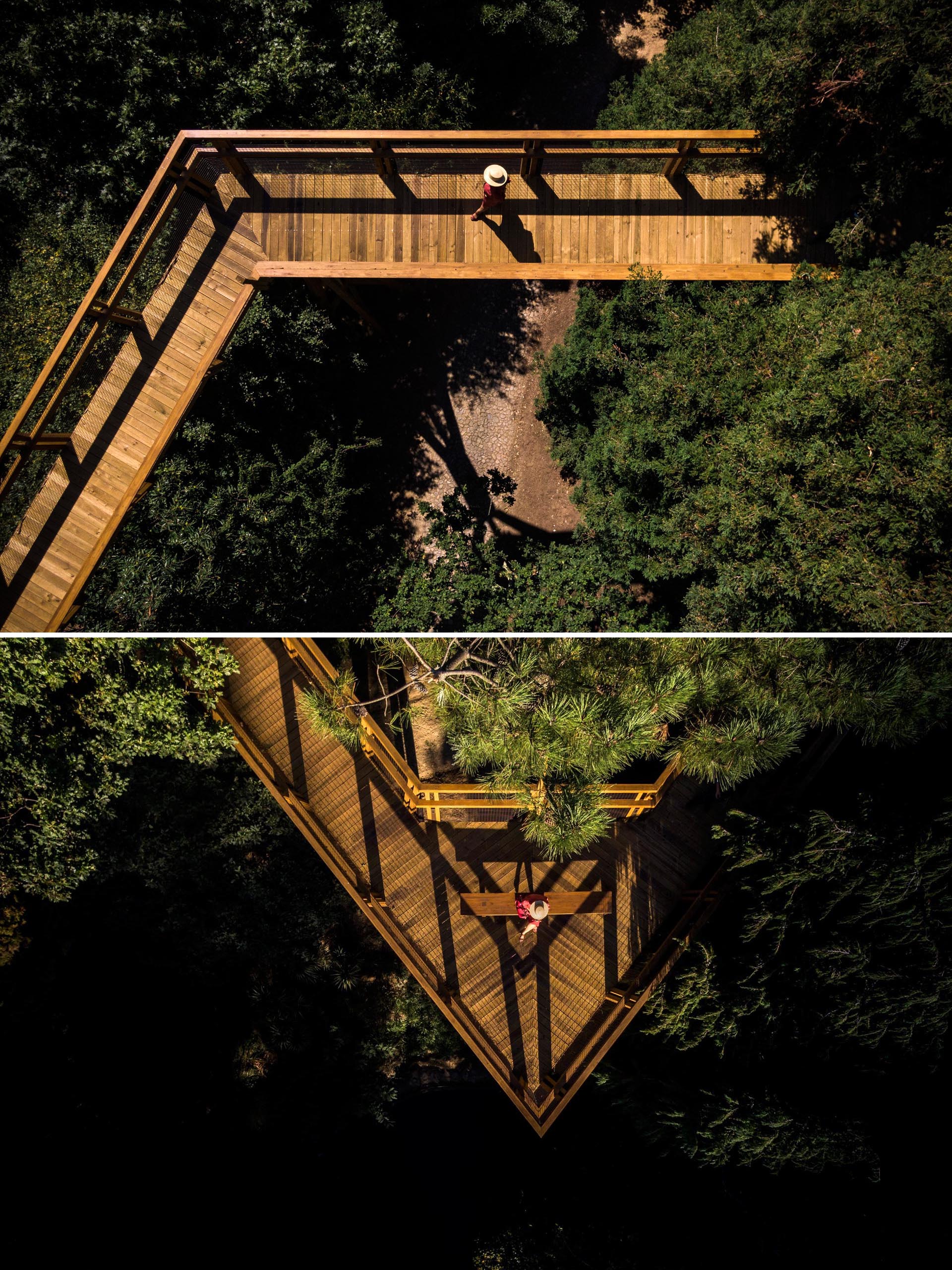 At night, spaced out lighting highlights the walk, making it the ideal place for a romantic stroll while the sun goes down.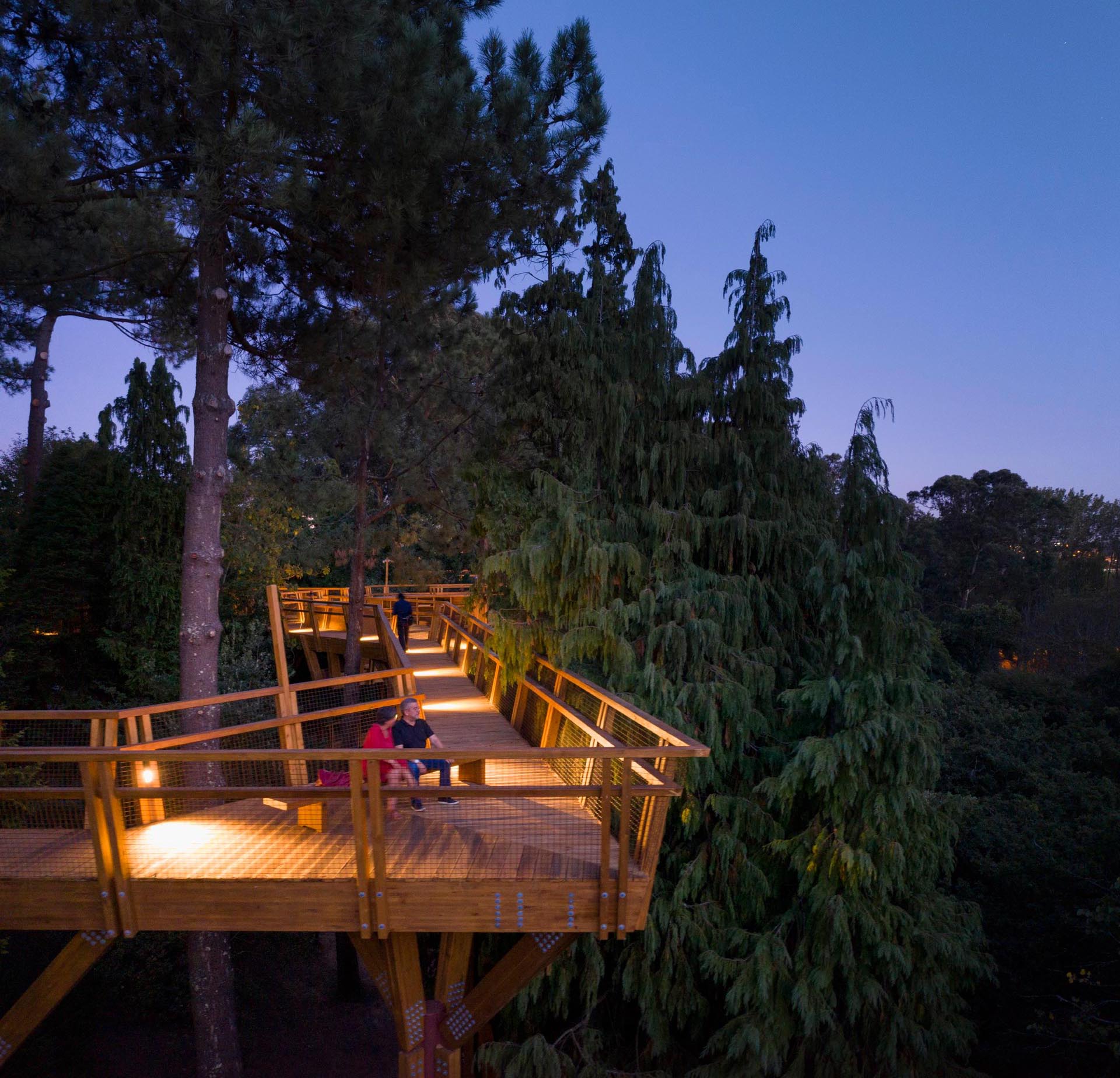 Photography by Fernando Guerra (FG+SG – Fotografia de Arquitectura) | Architects: Carlos Castanheira | Office: CC&CB – Architects, Lda. | Project Architect: Nuno Rodrigues | Project Team: Filipe Mota, Diana Velho, Catarina Araújo, Gil Lima | Structural Project: Paulo Fidalgo – HDP,Lda | Structural Project Team: Rui Almeida, Paulo Cachim, Pedro Neto | ITED Project: Fernando Ferreira – Gatengel, Lda | Contractor: Portilame, Lda