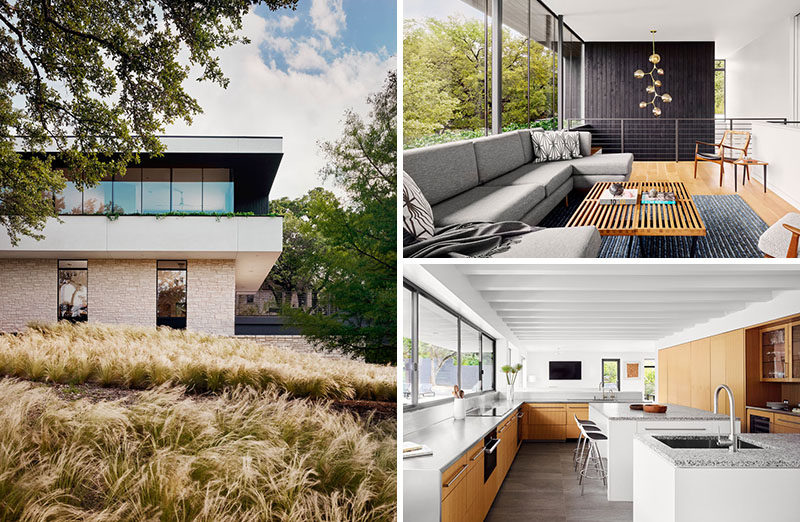 Specht Architects have completed the renovation of a 1955 suburban ranch home in Austin, Texas, that also included a new second storey addition.
The original house (designed by Page Sullivan Page in the 1950's) was a sprawling single-story home that had small windows and was clad entirely in Texas limestone.
The updated house features a cantilevered second storey with walls of glass and a continuous planter wall.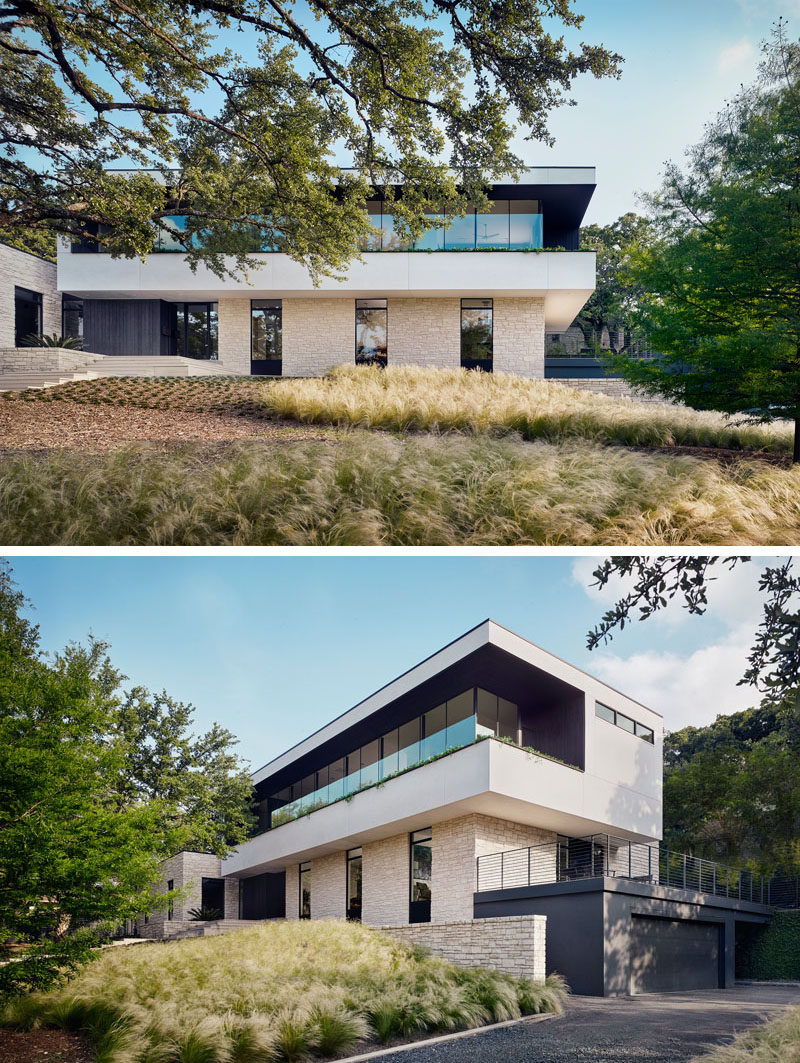 ---
Inside a double-height vaulted entryway with a shou sugi ban accent, welcomes guests and guides them to the various areas of the house.
---
---
The lower floor of the home is where you'll find the large kitchen with countertop-height serving windows that open out onto a pool terrace and entertaining area.
---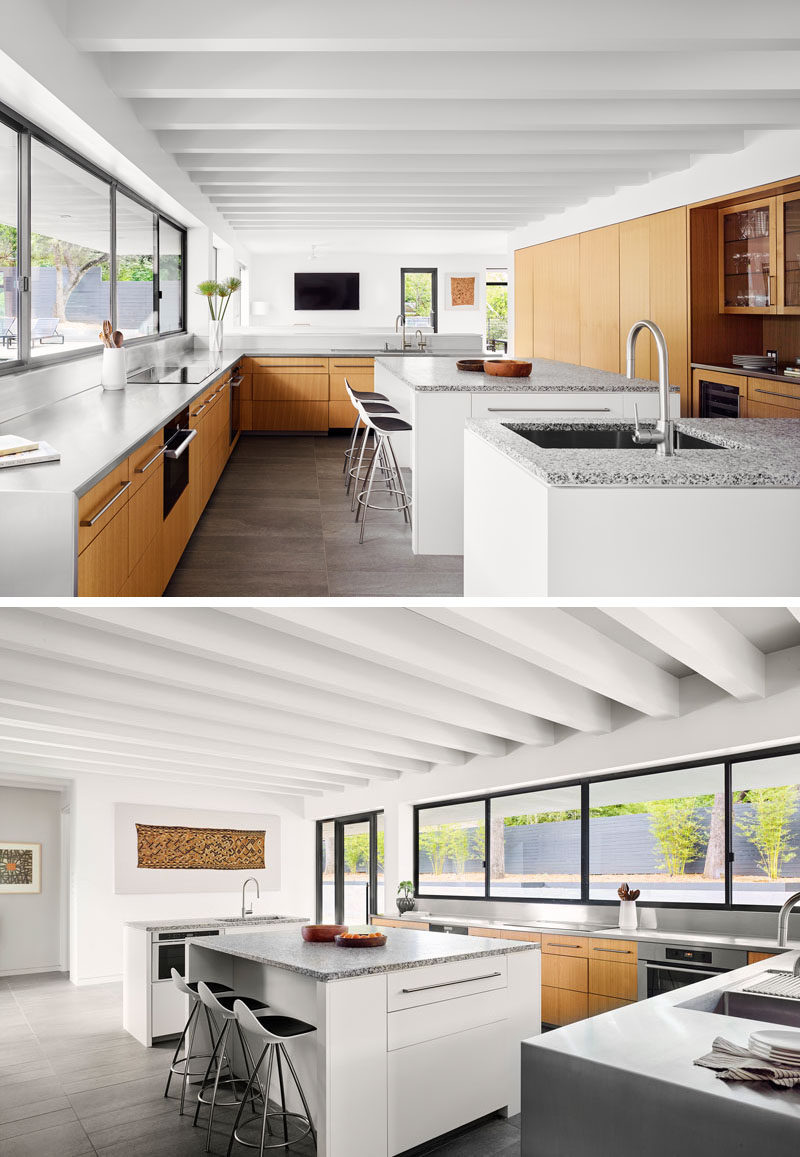 ---
The backyard has a variety of levels with a bocce court and a swimming pool.
---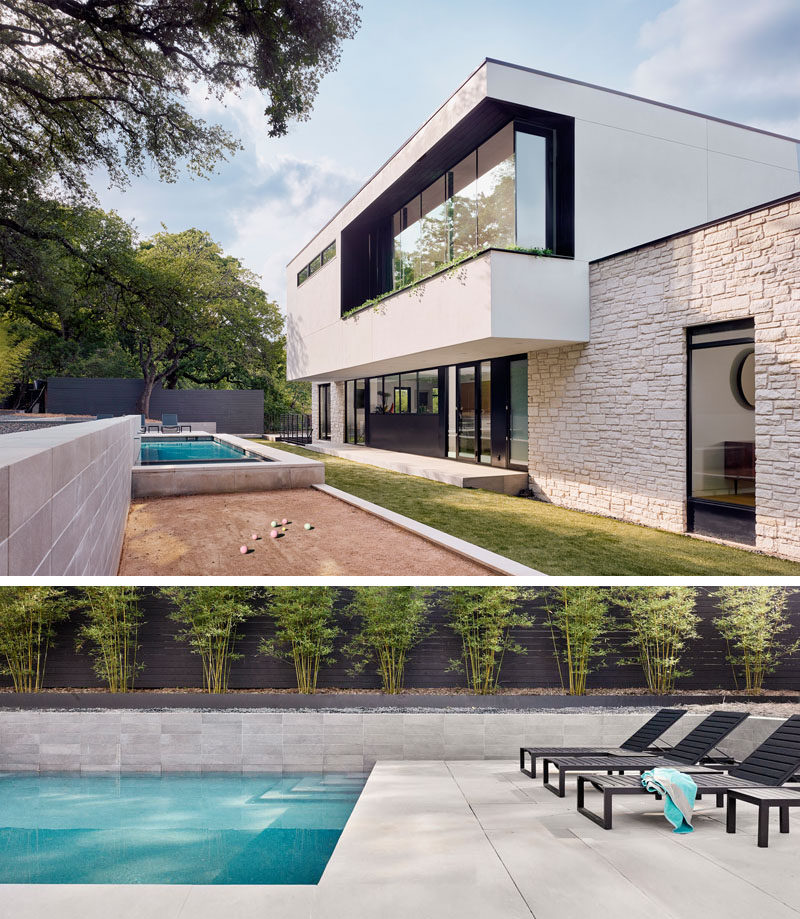 ---
Back inside, and there's a dining area with a round table and an artistic chandelier, that are adjacent to the stairs.
---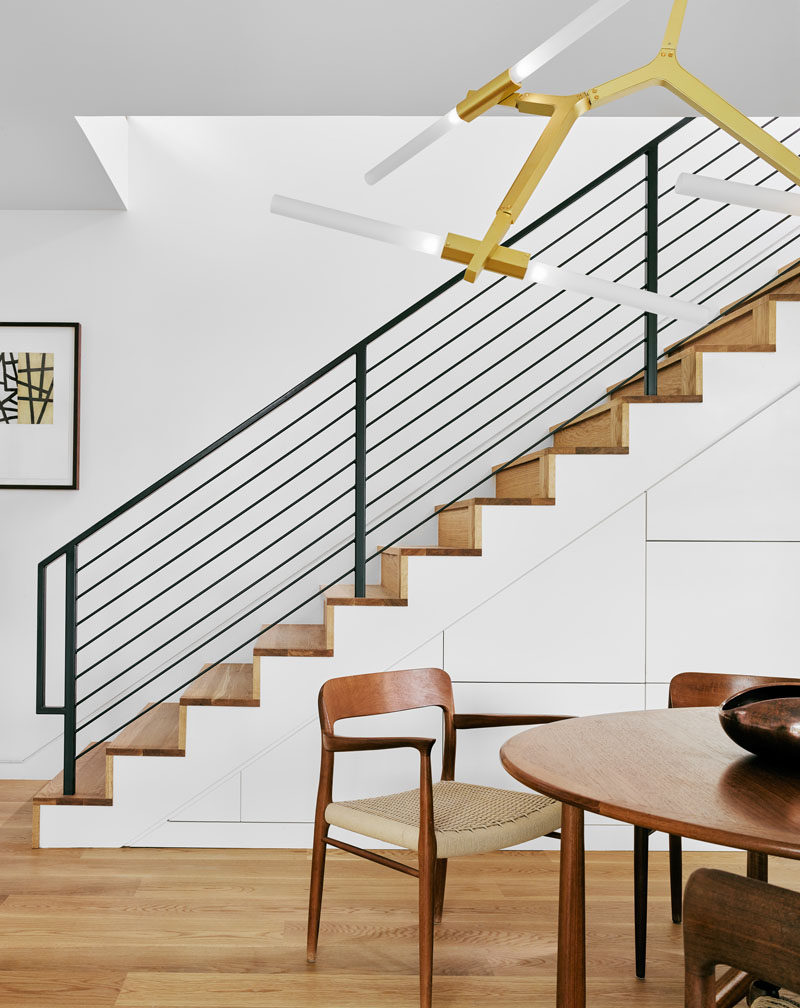 ---
At the top of the stairs is a living room that's flooded with natural light from the large windows.
---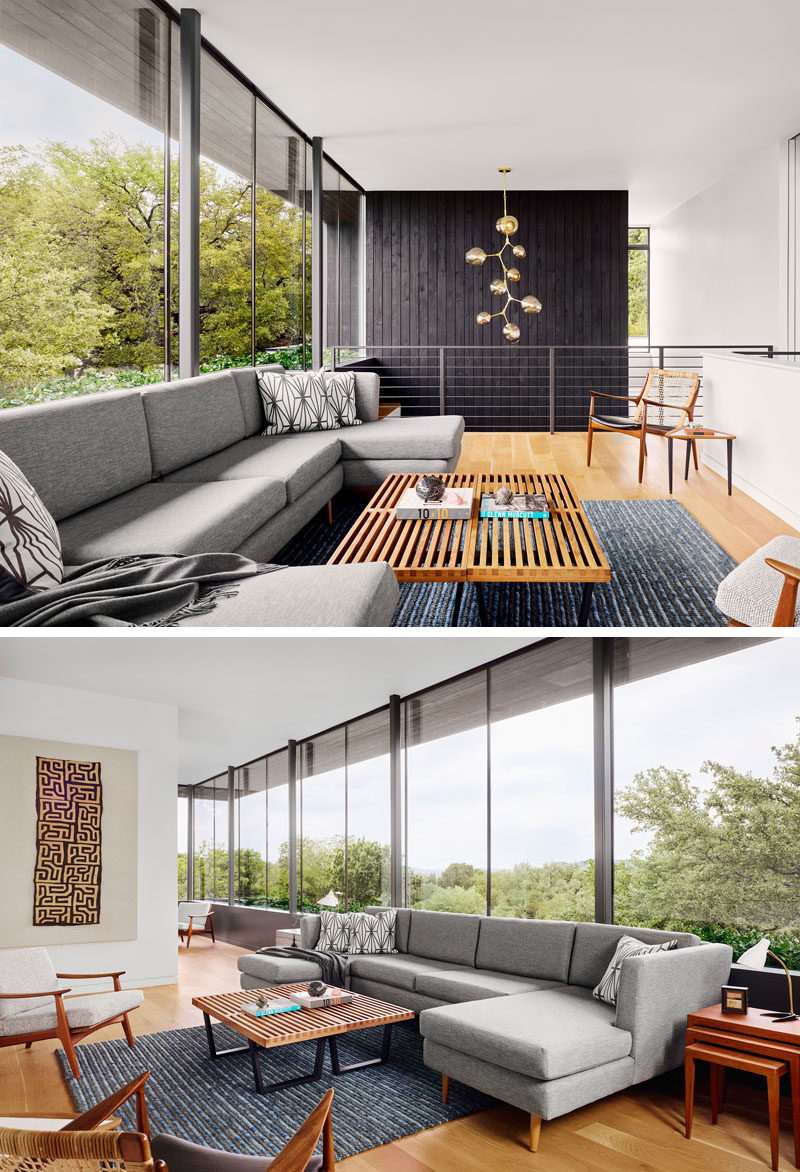 ---
The windows continue through to the bedroom and provide views of the planters and the trees in the distance.
---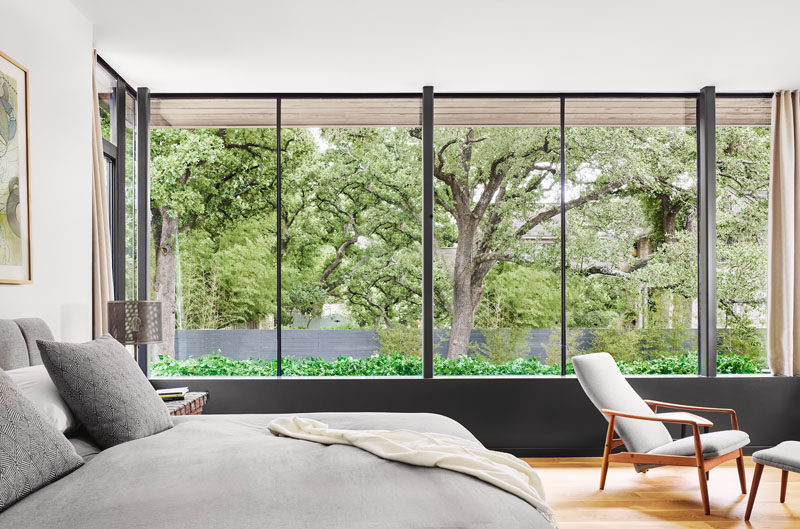 ---