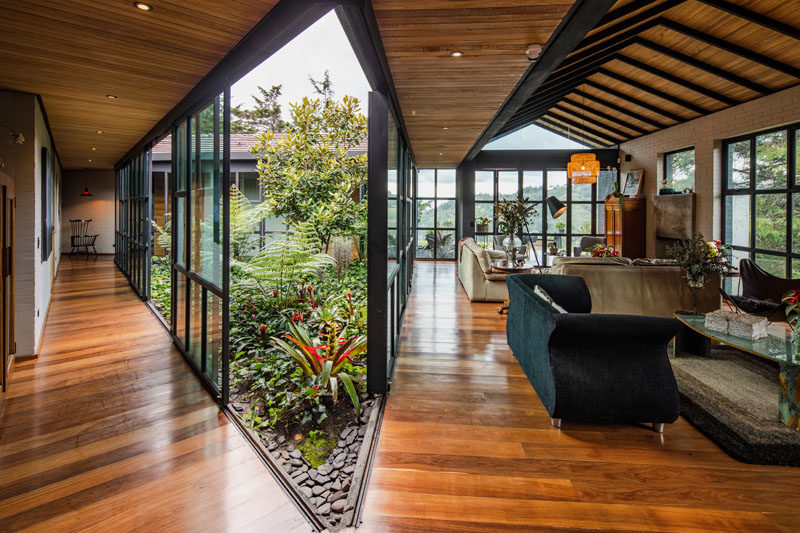 Architecture firm Estudio Transversal, has designed a triangular house in Colombia.
The triangular layout of the house provides a space for an open interior garden.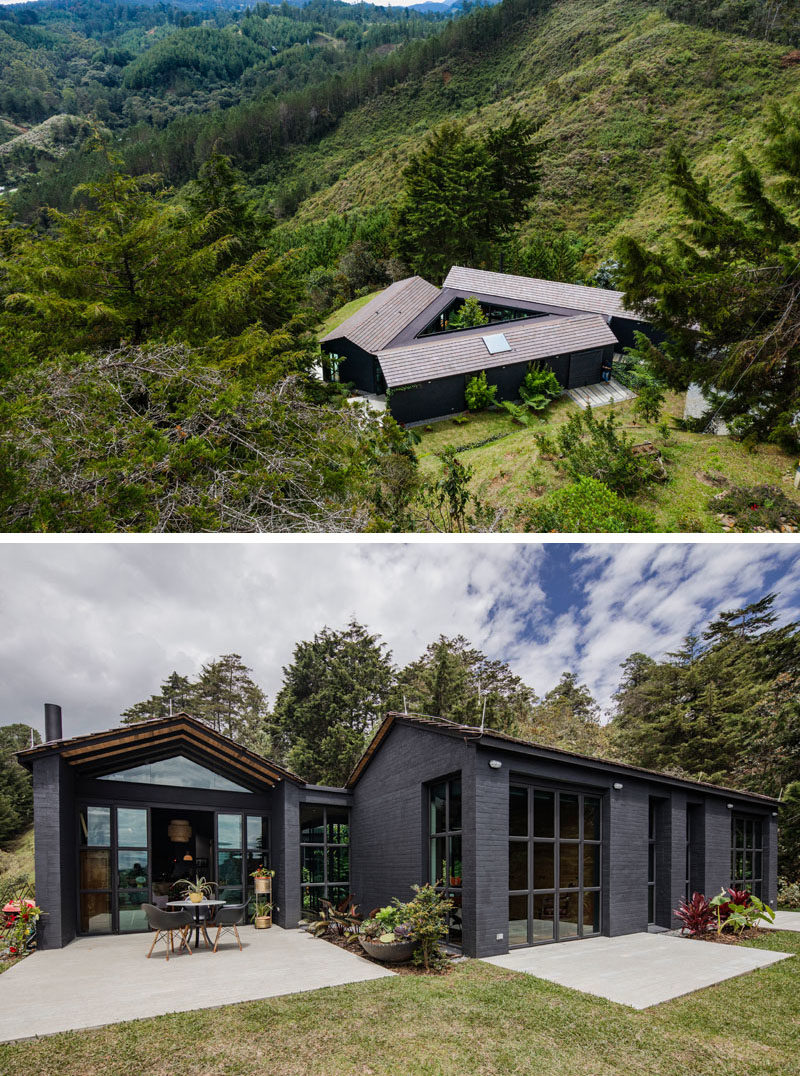 ---
Inside, the three wings of the house are dedicated to different areas; the great room, the master suite, and the bedroom wing.
---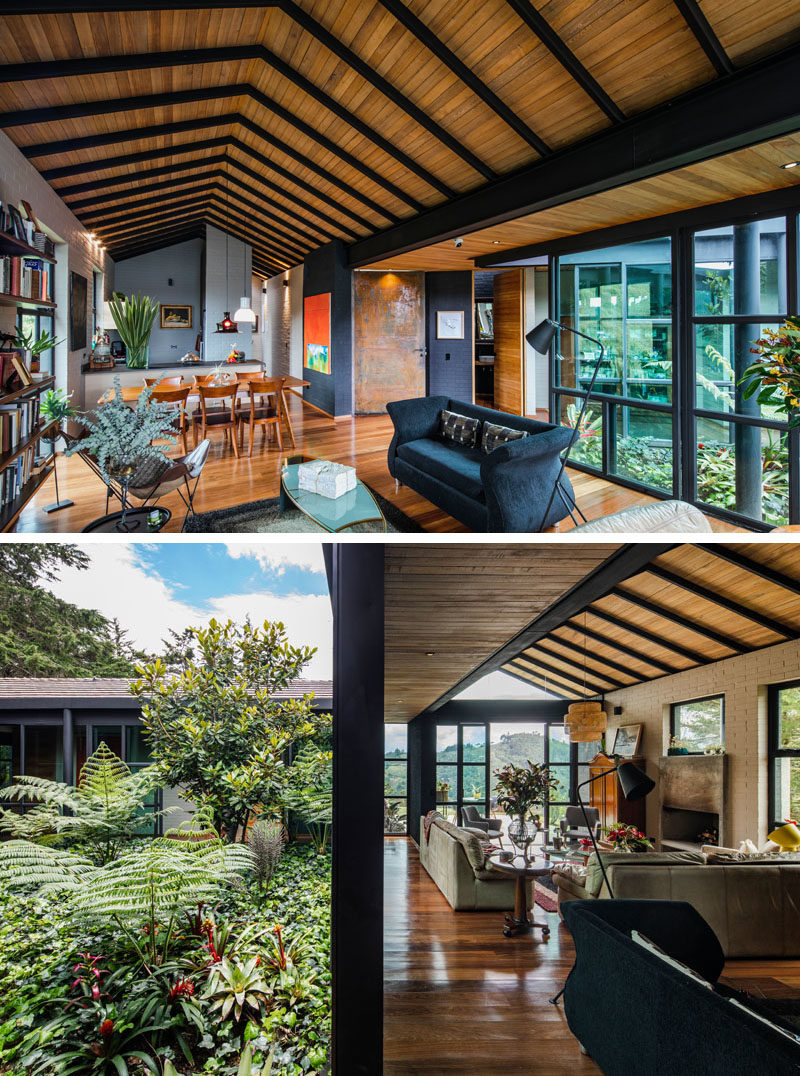 ---
A central open-air garden filled with plants connects the wings, with sliding glass walls opening the garden to the interior.
---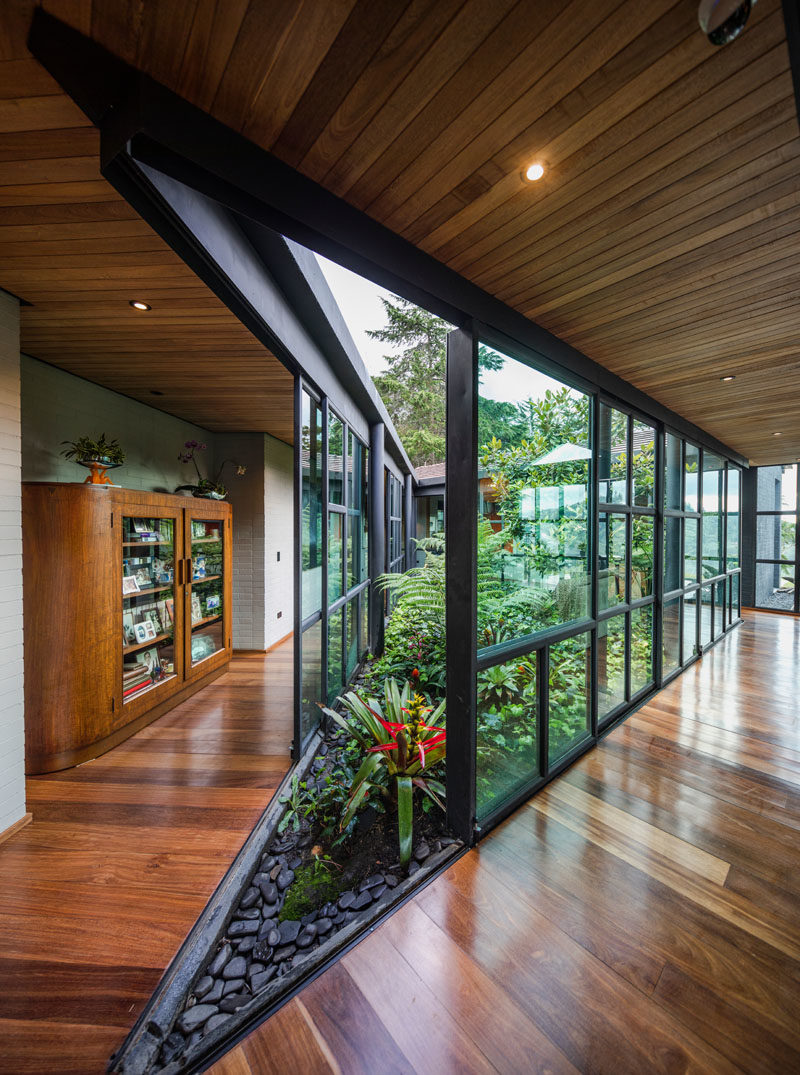 ---
The bedrooms are located off the hallways, with painted-grey brick walls, and high ceilings with exposed wood.
---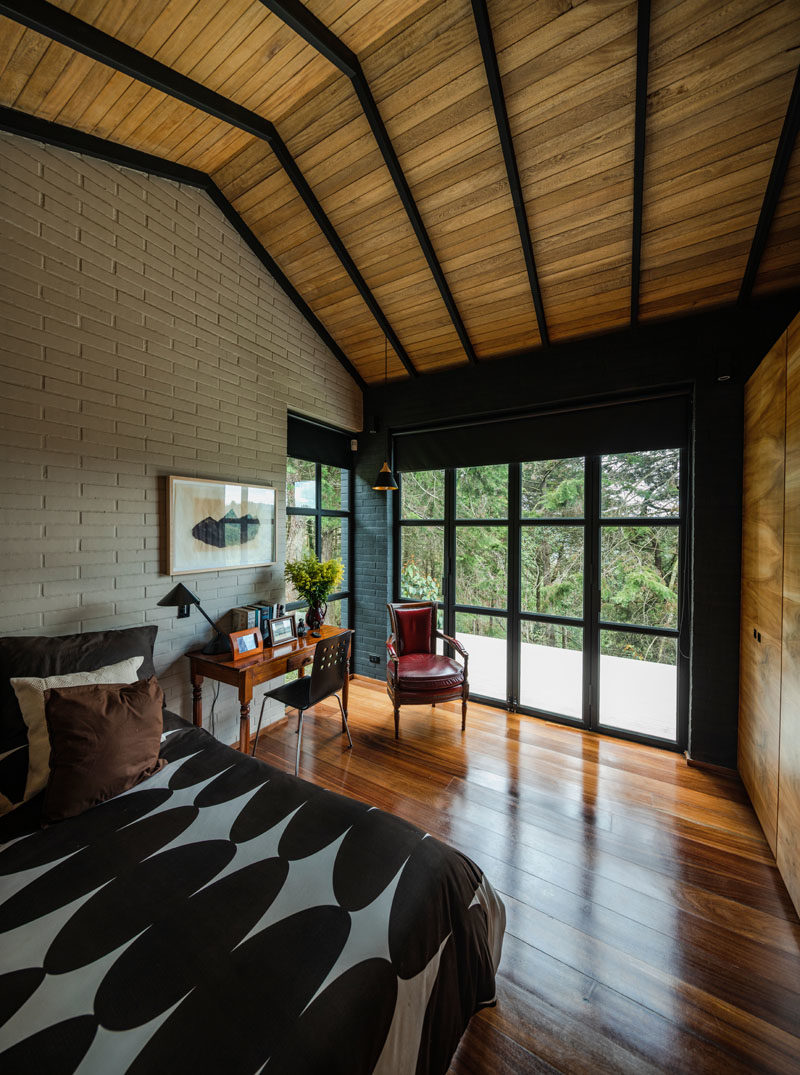 ---
Each of the bedrooms has black-framed glass doors that open to private patios with views of the surrounding landscape.
---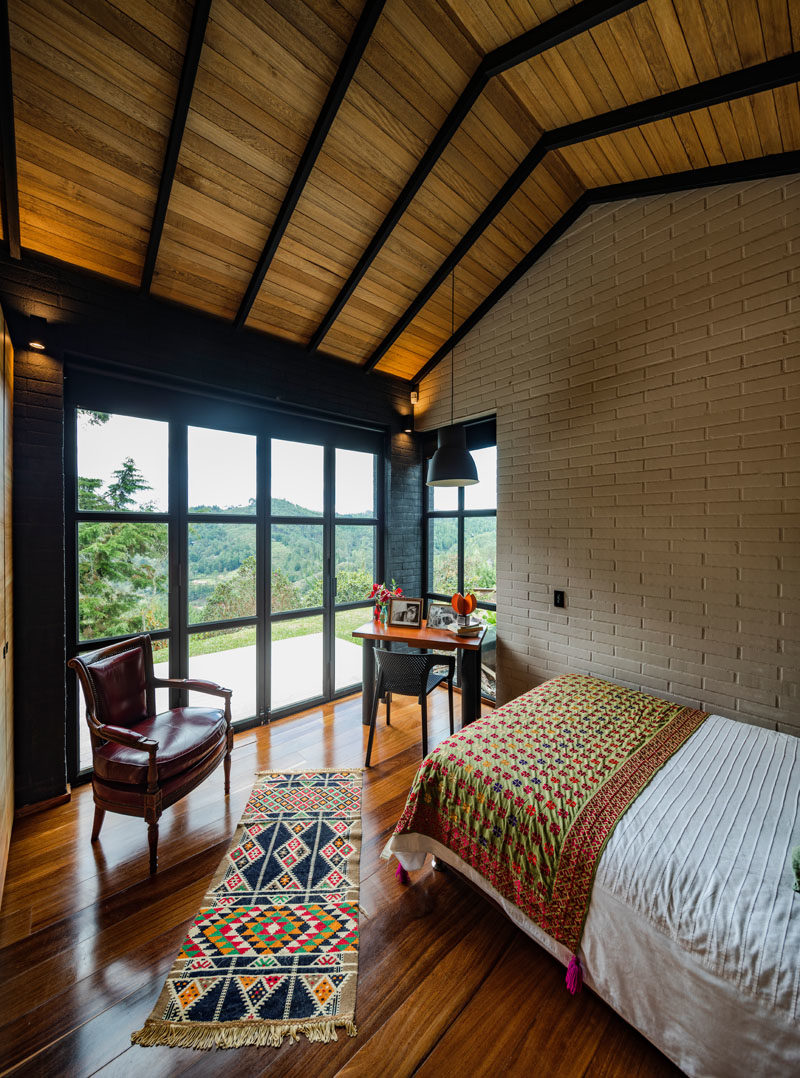 ---
The high ceilings continue through to the bathrooms, with this bathroom featuring a walk-in shower positioned next to the windows.
---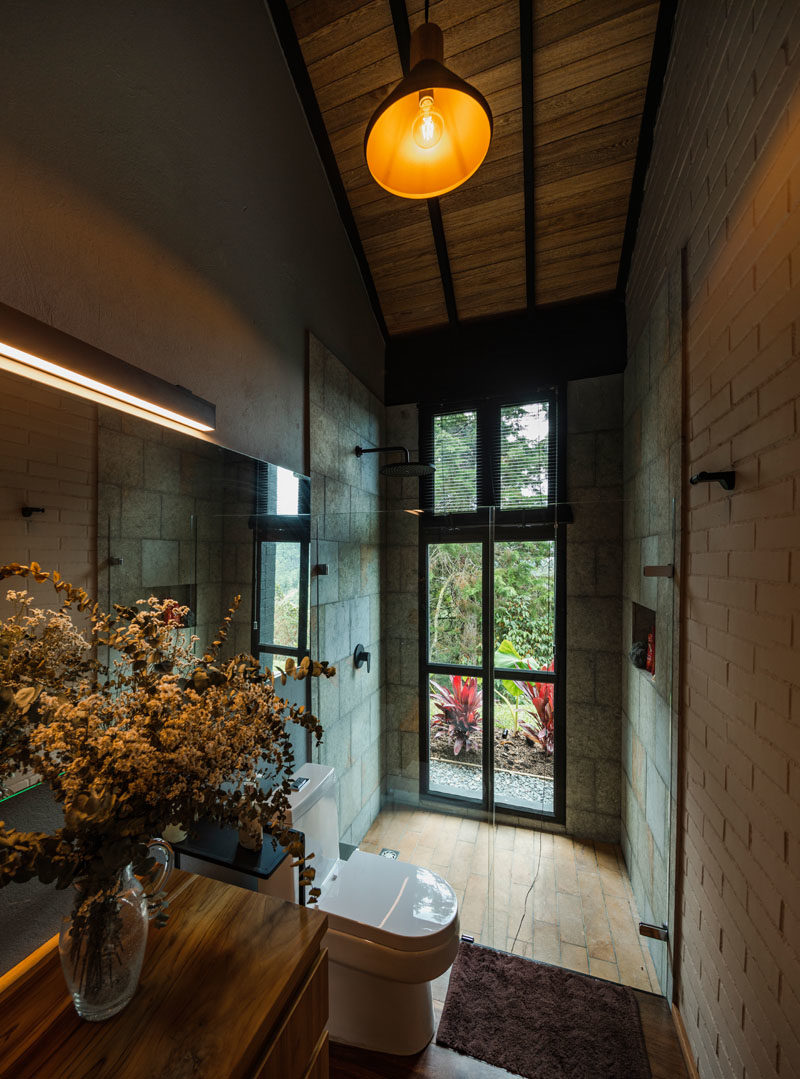 ---
In another bathroom, we see dark grey brick walls, and a skylight that floods the room with natural light.
---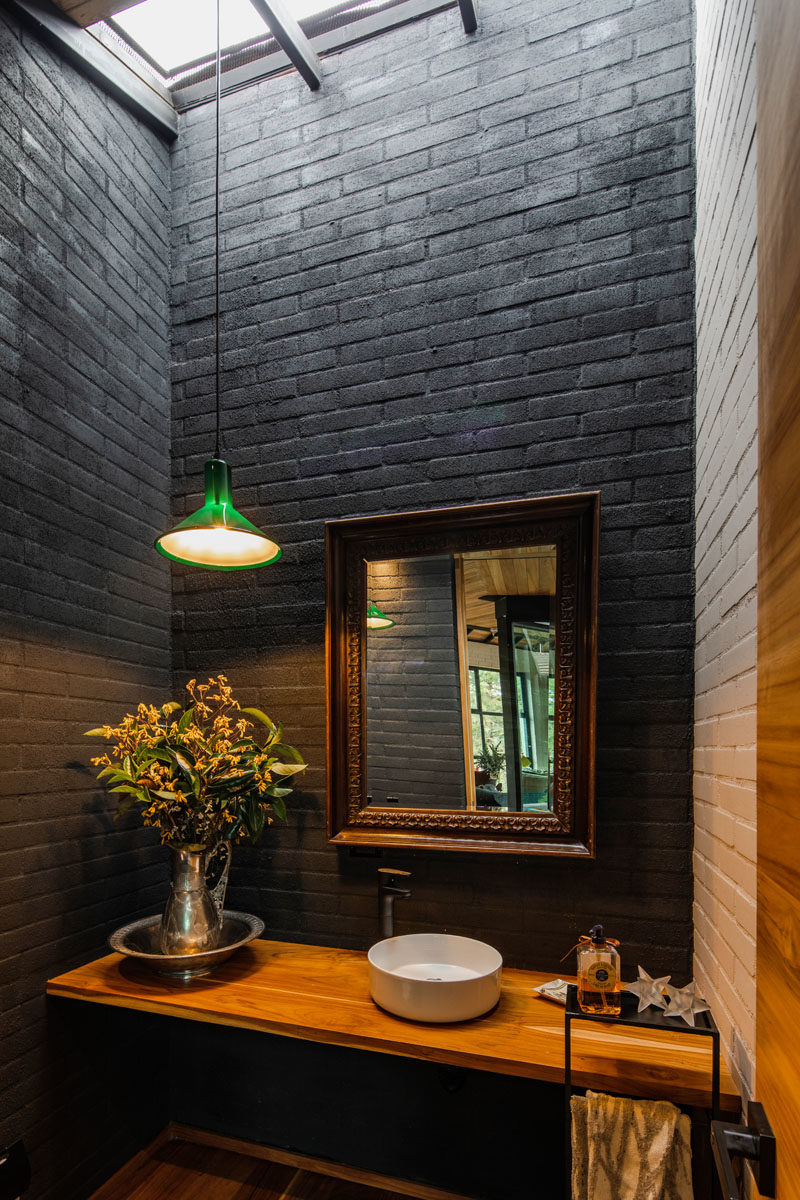 Photography by Alejandro Arango | Architecture firm: Estudio Transversal – Ricardo Vásquez, Emerson Marín, Juan Pablo Martínez | Architect in charge: Mateo Agudelo | Construction: Juan Diego Córdoba | Structural Engineer: Luis Fernando Echeverri | Design Team: Federico Ortiz, Daniel Gómez, Carlos Ramírez, Simón Abad, Yesica Silva