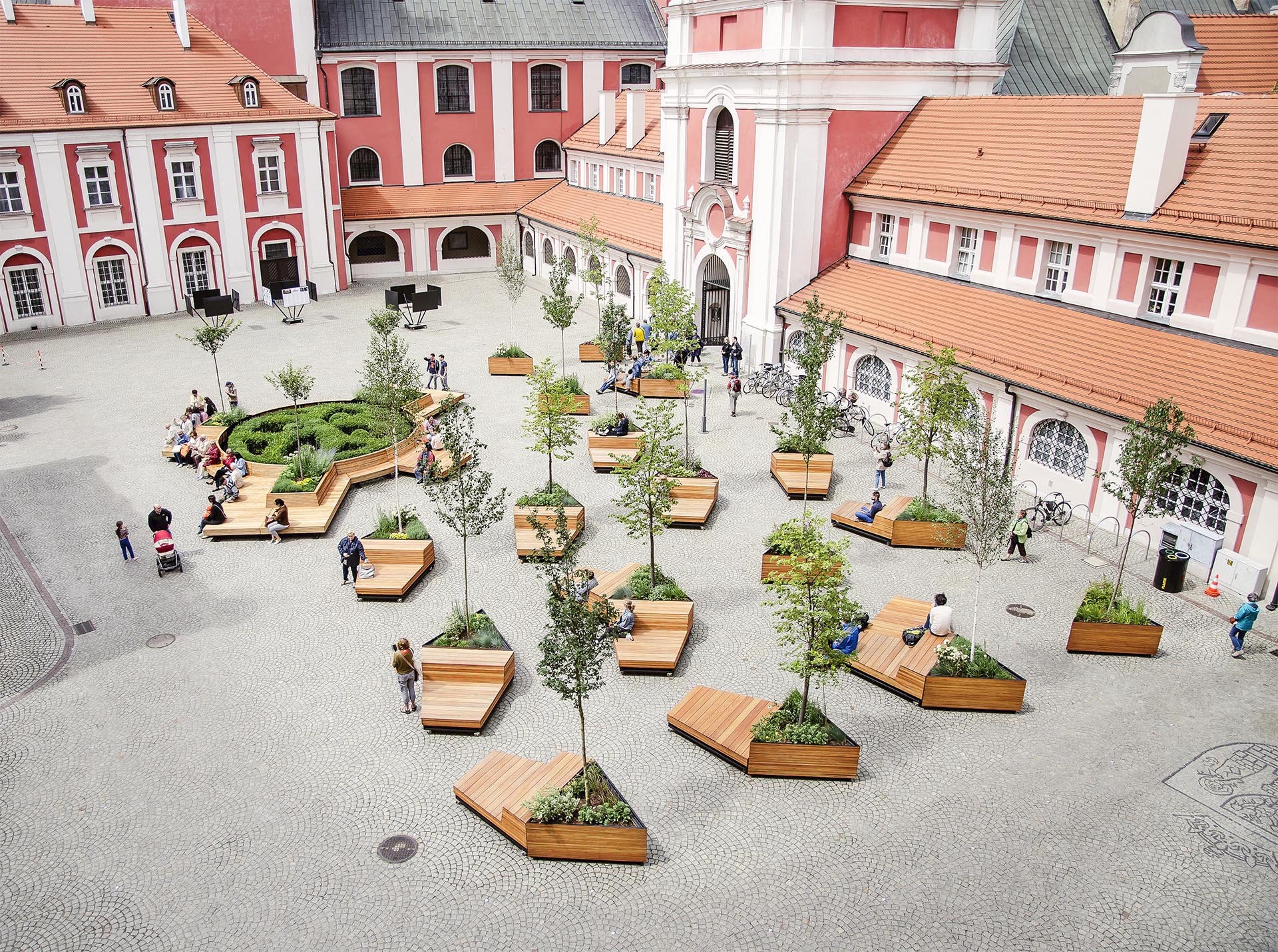 Atelier Starzak Strebicki, with cooperation from Joanna Januszewska, designed this courtyard furniture for the Poznan City Hall in Poland.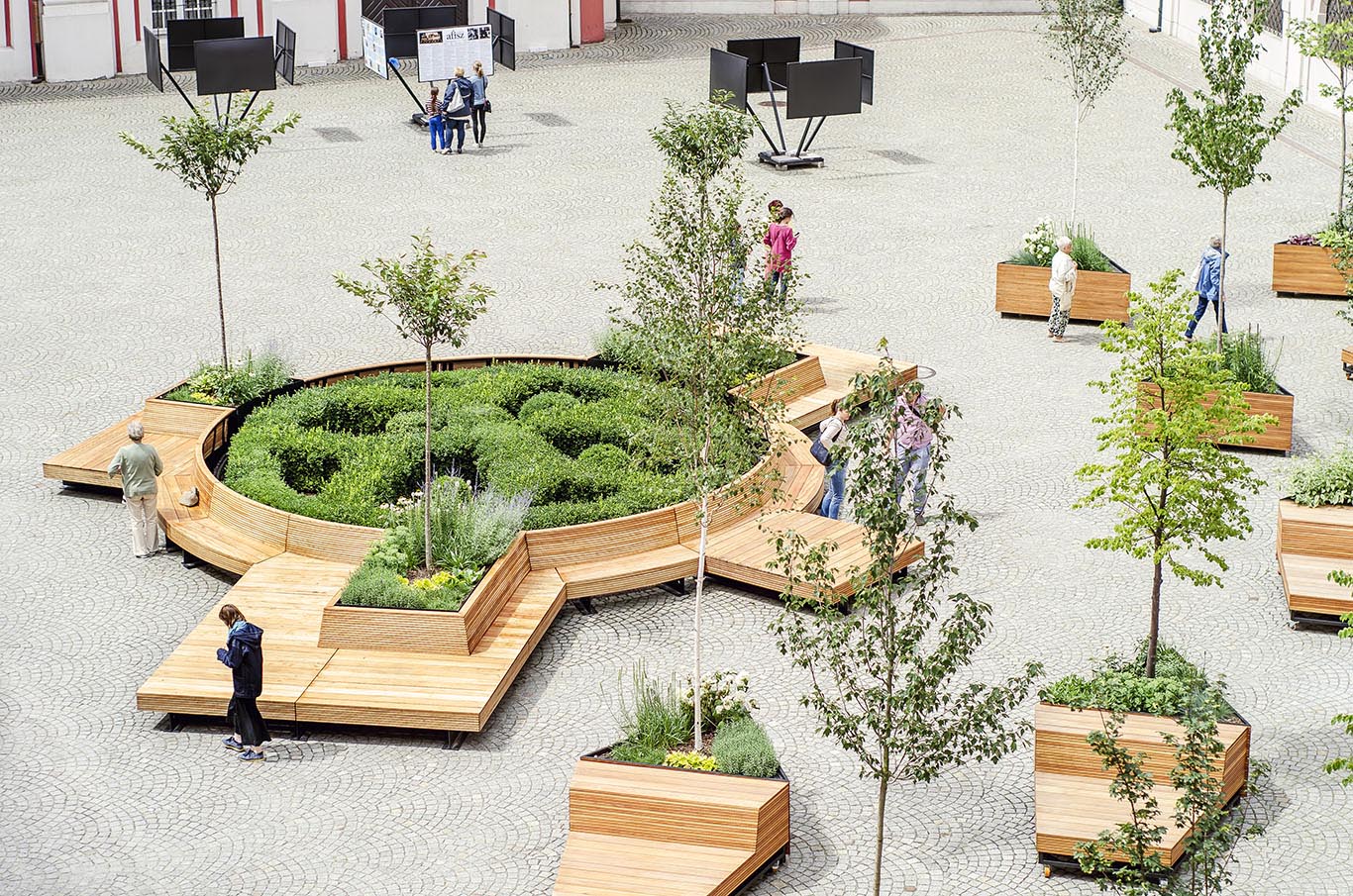 The public furniture incorporates twenty planters with greenery, one round bench that wraps around an existing flowerbed, and fourteen mobile seats.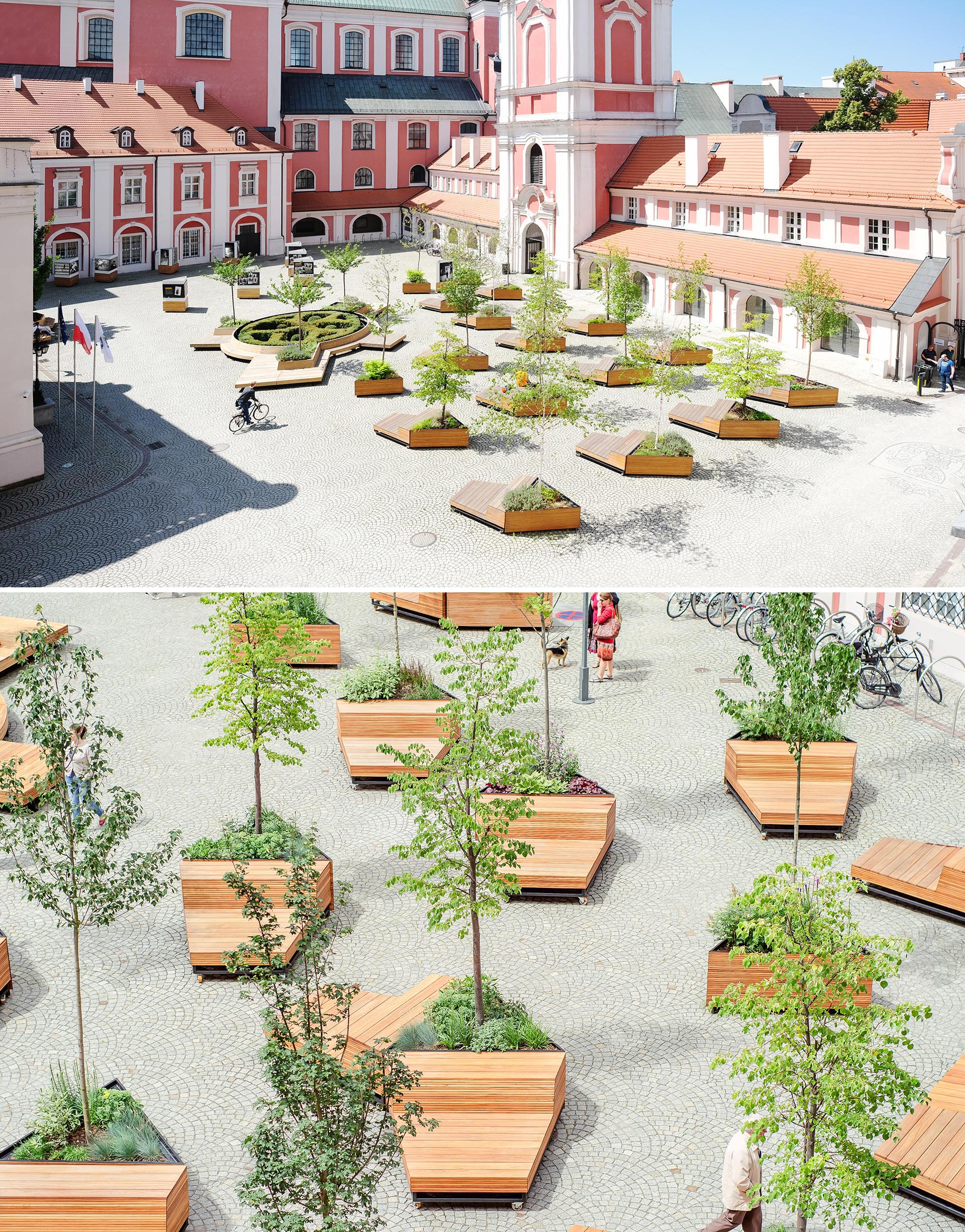 The custom-designed mobile benches can be used for seating, lying, or cascade sitting, which can be enjoyed when they are rearranged to form an amphitheater design.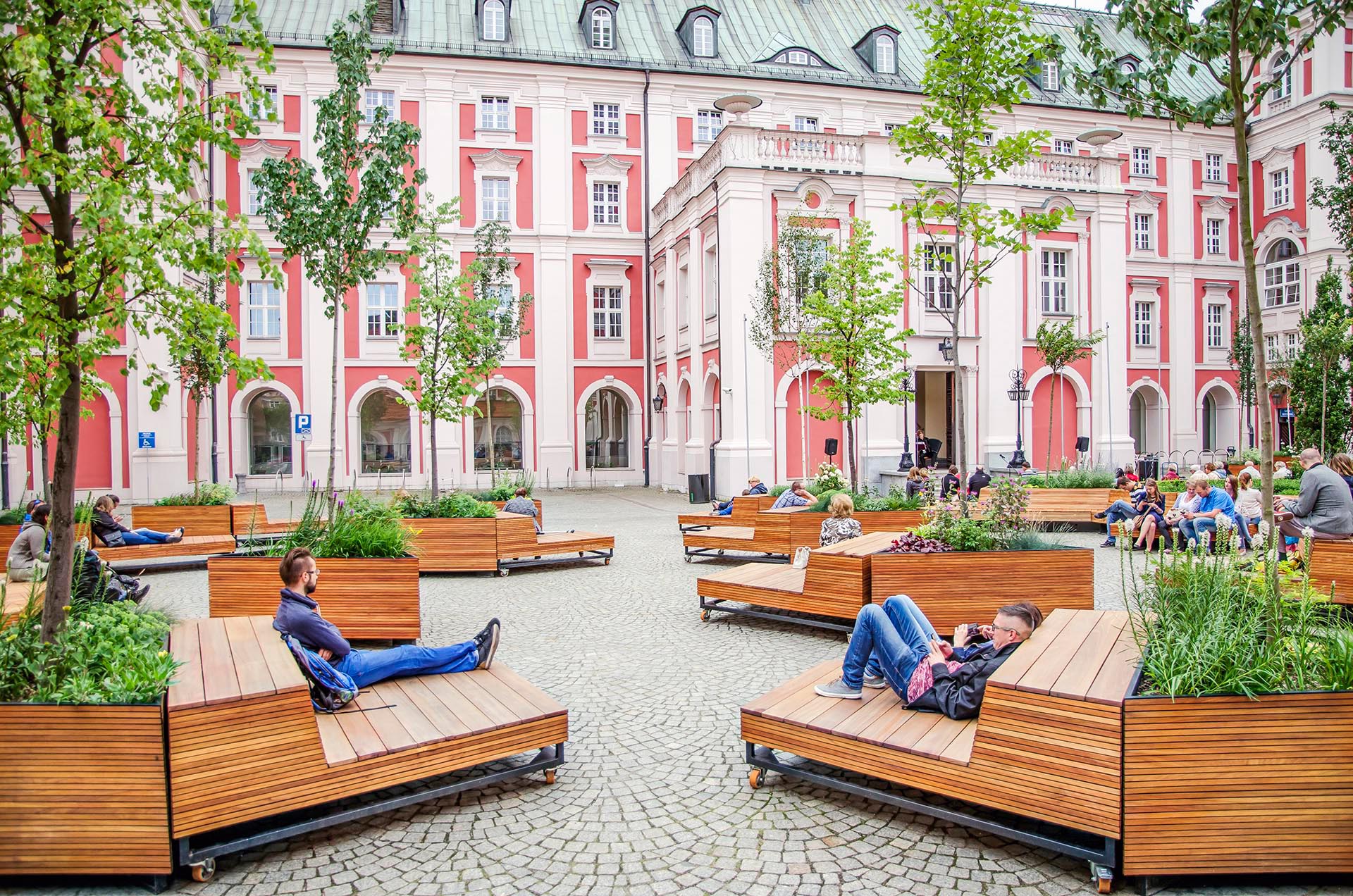 The triangular planters include trees planted in flowerpots and high grasses that provide a sense of intimacy and coziness to the urban space. The planters have been filled with a variety of plants with different flowering periods, allowing varying colors to fill the courtyard at different times of the year.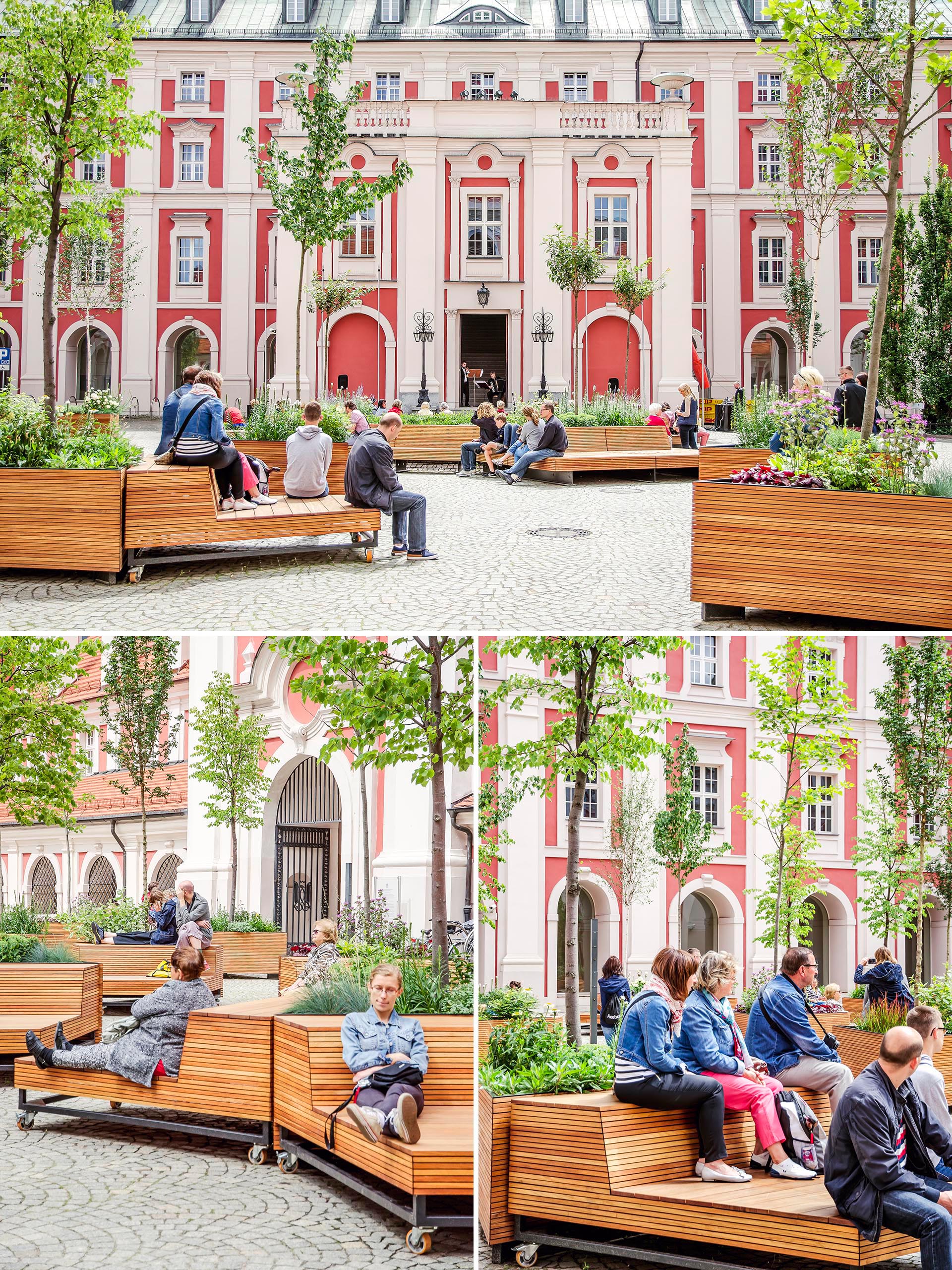 Photography by Mateusz Bieniaszczyk, Atelier Starzak Strebicki, Danil Danieluk | Design: Project: Atelier Starzak Strebicki with cooperation from Joanna Januszewska | Team: Jola Starzak, Dawid Strebicki, Bartosz Stanik, Maciej Polakowski, Luis Gómez Soriano, Agnieszka Kotschy