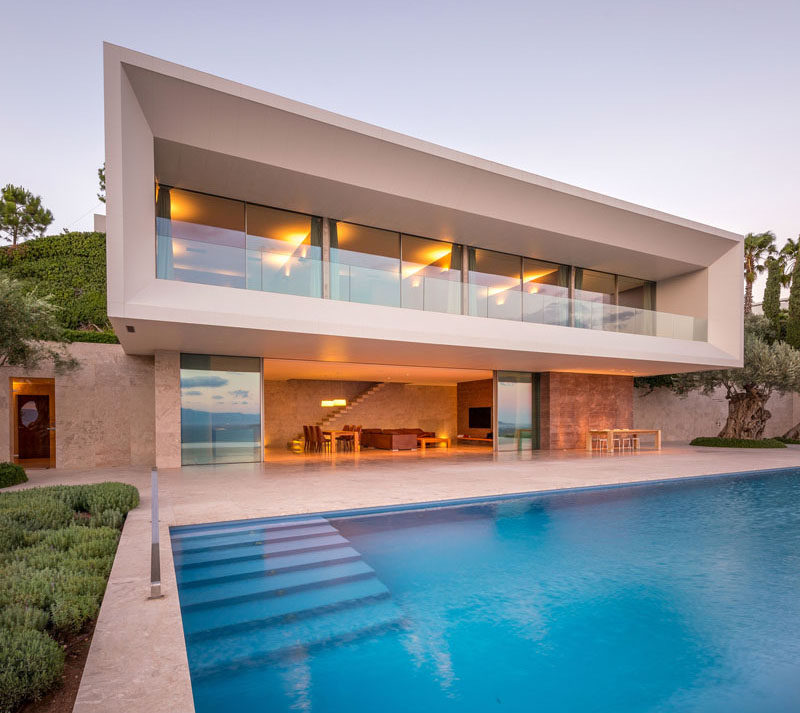 Sergey Fedotov has designed the TRIF House, a minimalist villa that's located in the Argolis region of Greece, overlooking the Aegean sea and the island of Spetses.
A stone driveway lined with trees leads from the street up to the house.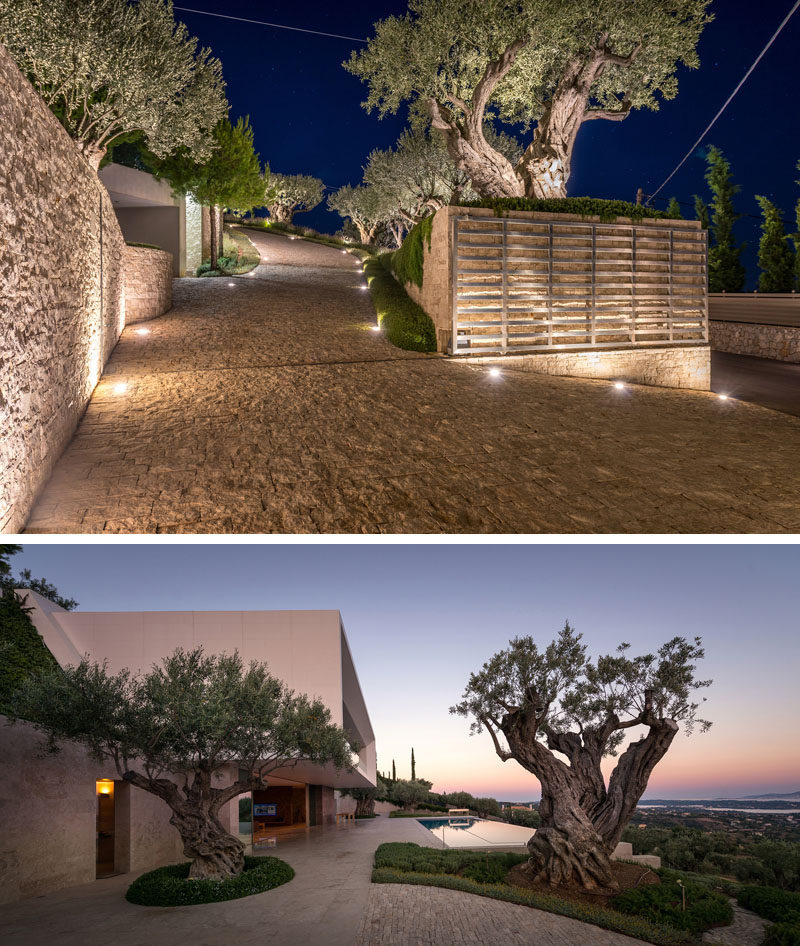 ---
The design of the house has a large extruding box frame that has a 13 foot (4 metre) overhang to provide protection for the lower floor, and a 9 foot (3 metre) overhang for the upper floor with the bedrooms and bathrooms.
A large infinity pool runs the length of the house, while a large deck provides plenty of space for entertaining.
---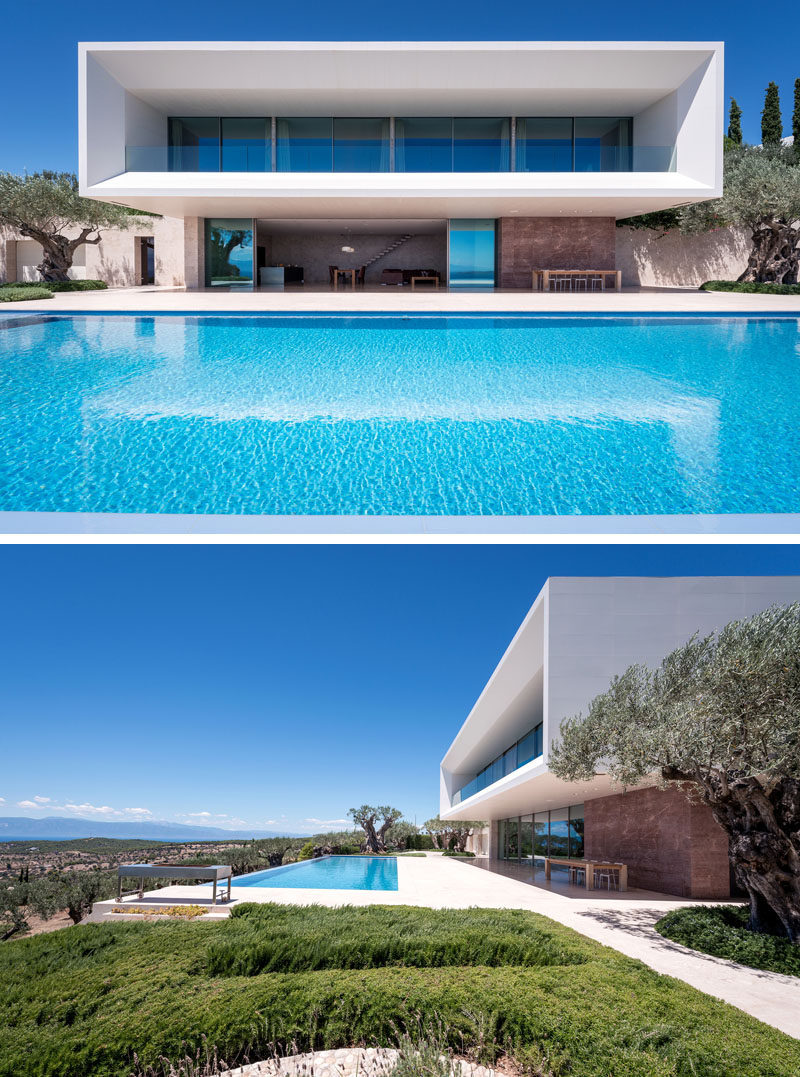 ---
Frameless sliding windows by Sky-Frame, create a seamless transition between the inside and the outside. The sliding doors, powered by an electric drive, can be opened at the push of a button.
---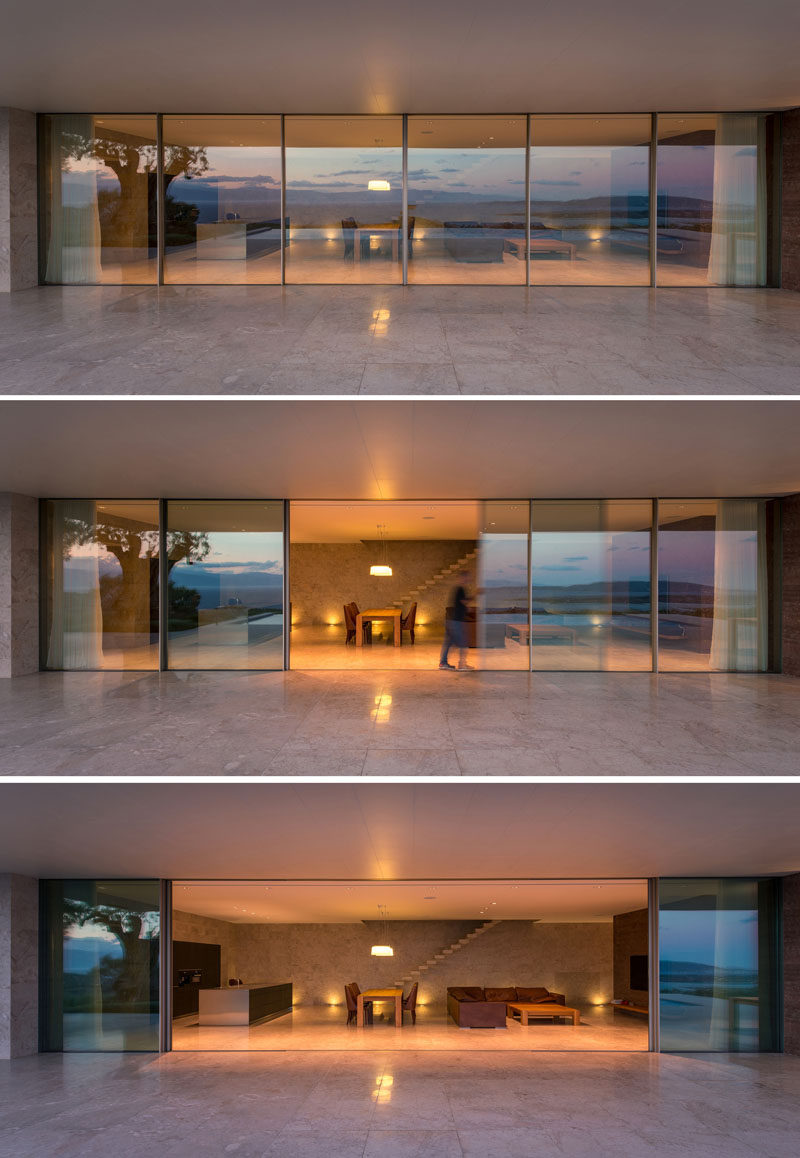 ---
Inside, the living room, dining room and kitchen all share the same space, while marble has been used throughout the interior walls and floor.
---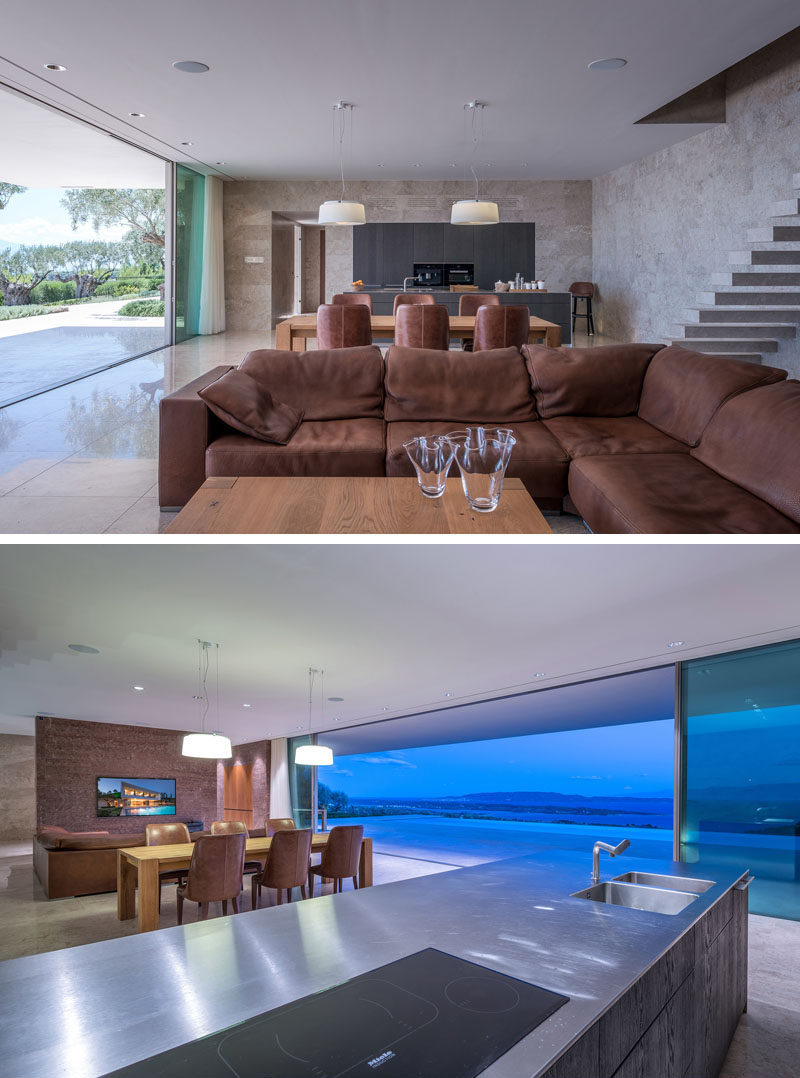 ---
Floating stairs located against the wall lead to the upper floor of the home.
---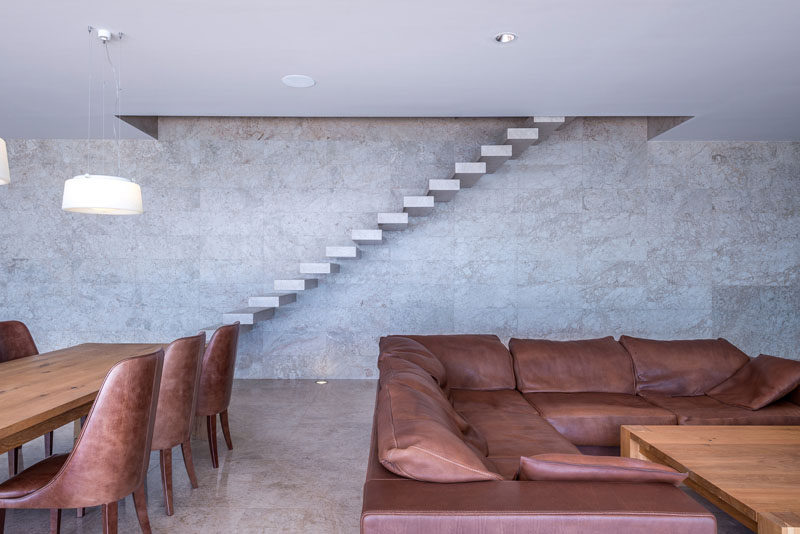 ---
The upper level houses two guest bedrooms with en-suite bathrooms and the master bedroom with separate walk-in dressing room and a large bathroom.
---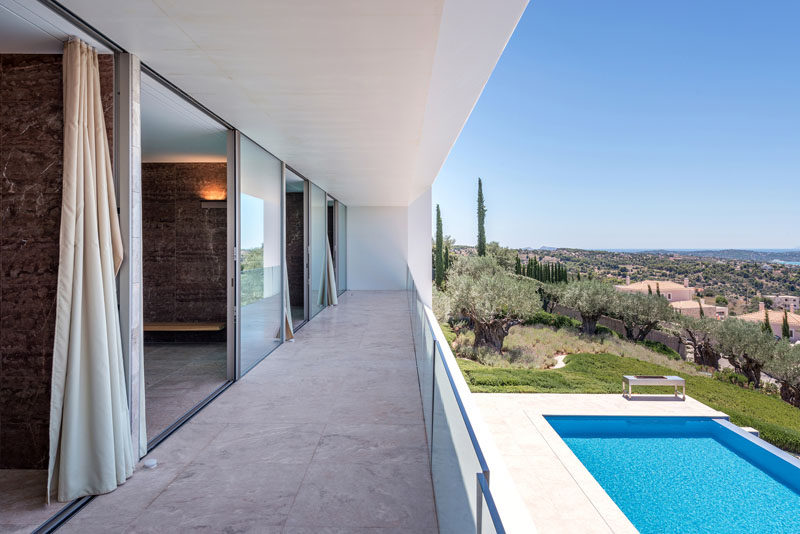 ---
All of the rooms, like this bathroom, enjoy a panoramic view from the large covered balcony.
---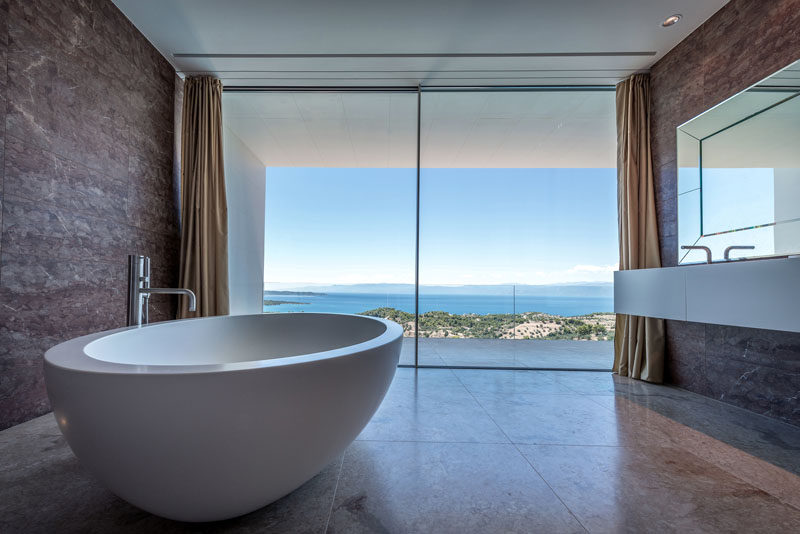 ---
The home also has a sauna that's hidden in a retaining wall by the pool.
---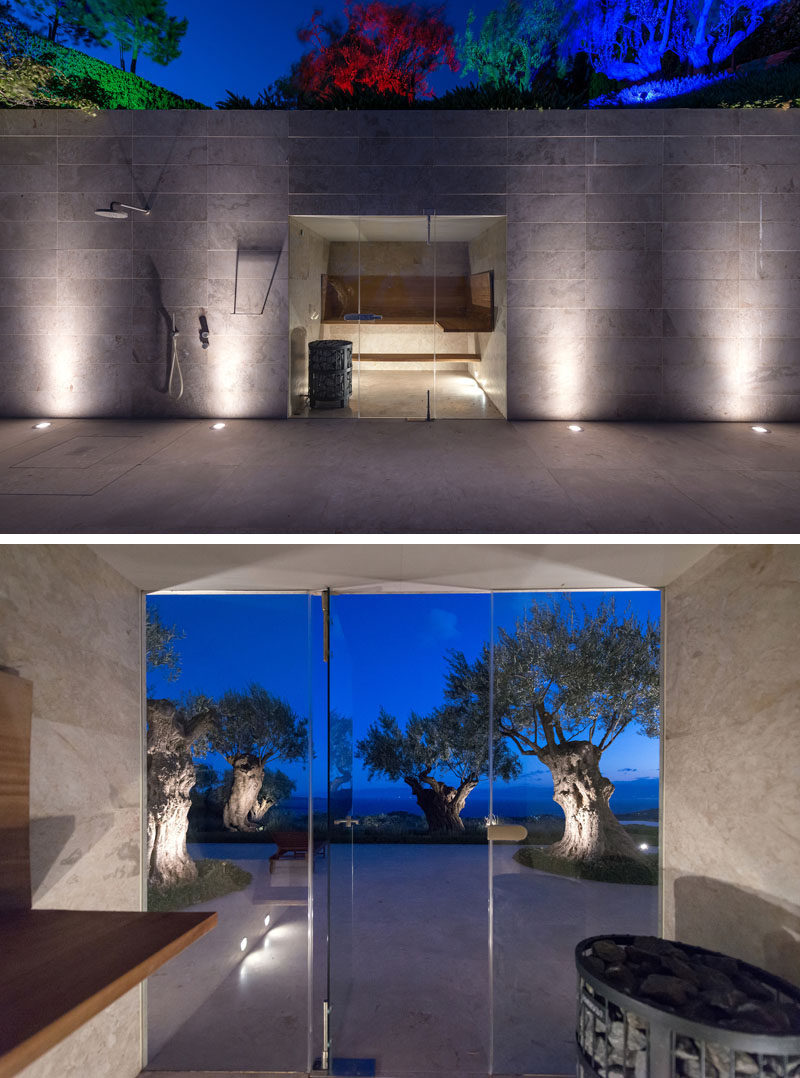 ---
There's also a roof terrace with wide-sweeping views of the sea and surrounding landscape.
---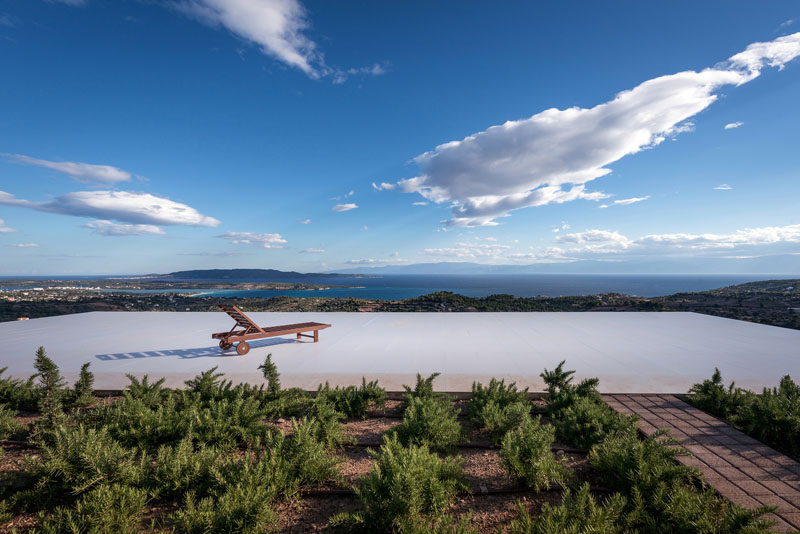 Photography by Pygmalion Karatzas | Architect and interior design: Sergey Fedotov | Collaborating architects in Greece: Elias Gamilis & Associates | Structural engineer: Peter Kraemer | Construction management: Sergey Fedotov and Elias Gamilis
---