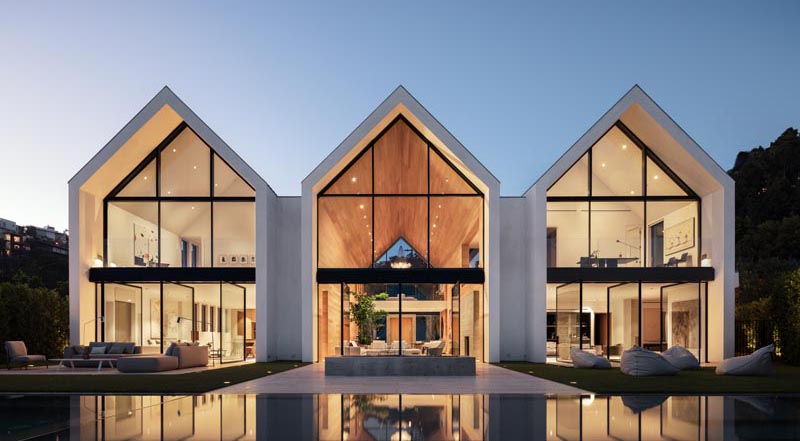 Standard Architecture, together with developer Viewpoint Collection, have designed a modern house in the Hollywood Hills that draws inspiration from the traditional form of a barn.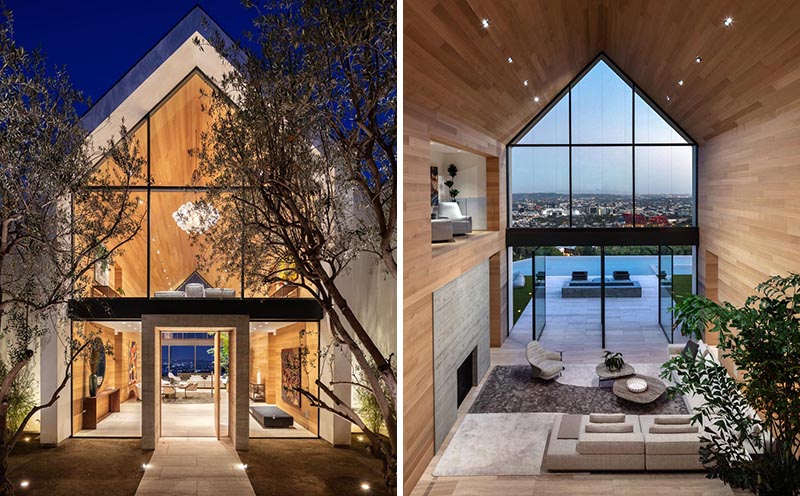 The eye-catching gabled design is easily seen upon approach to the house, and once inside, the wall of windows and doors at the other end of the open great room showcase the swimming pool and view.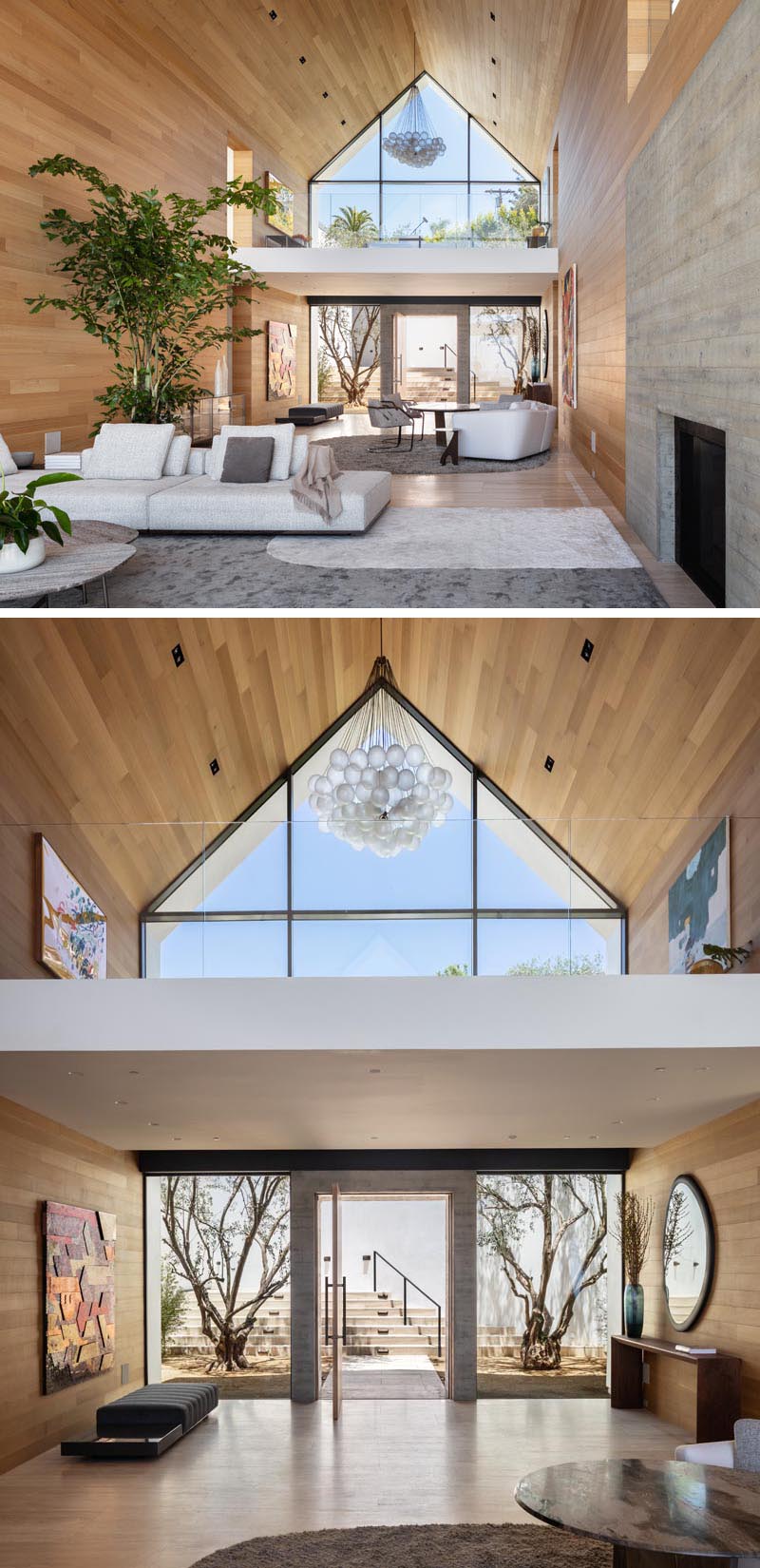 Using materials like wood, concrete, and stone, the designers were able to create a warm and natural interior for the home, while travertine floors extend from inside to outside.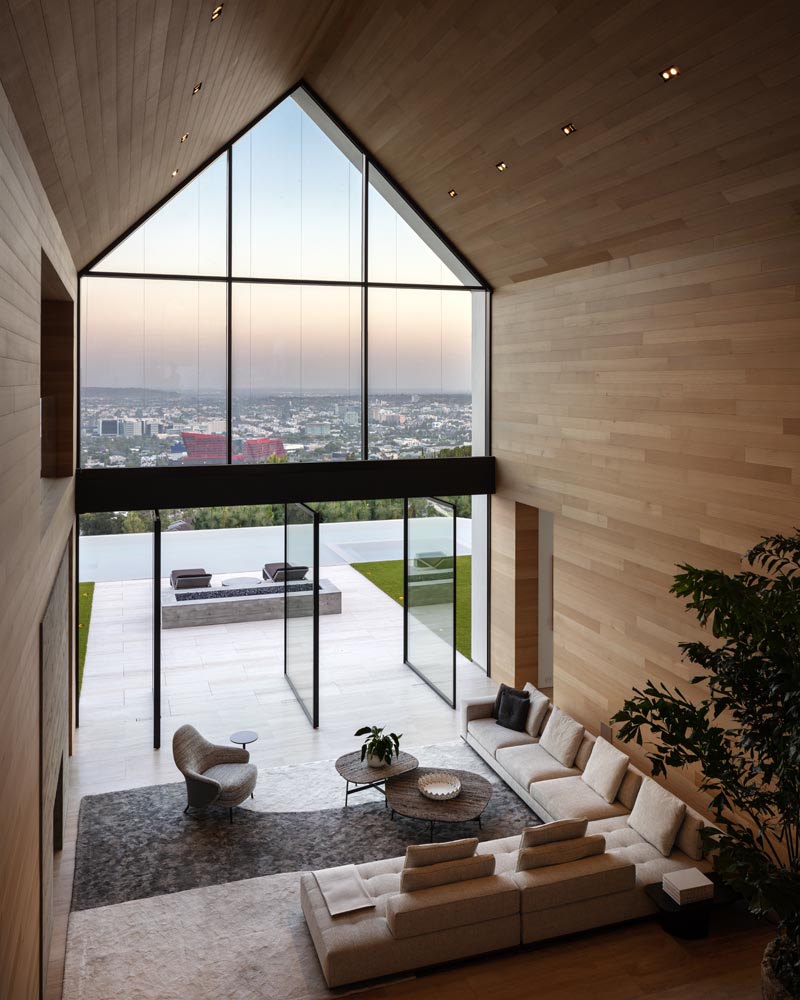 The pivoting glass doors open to the yard, where there's an outdoor fireplace, multiple seating areas, and a swimming pool.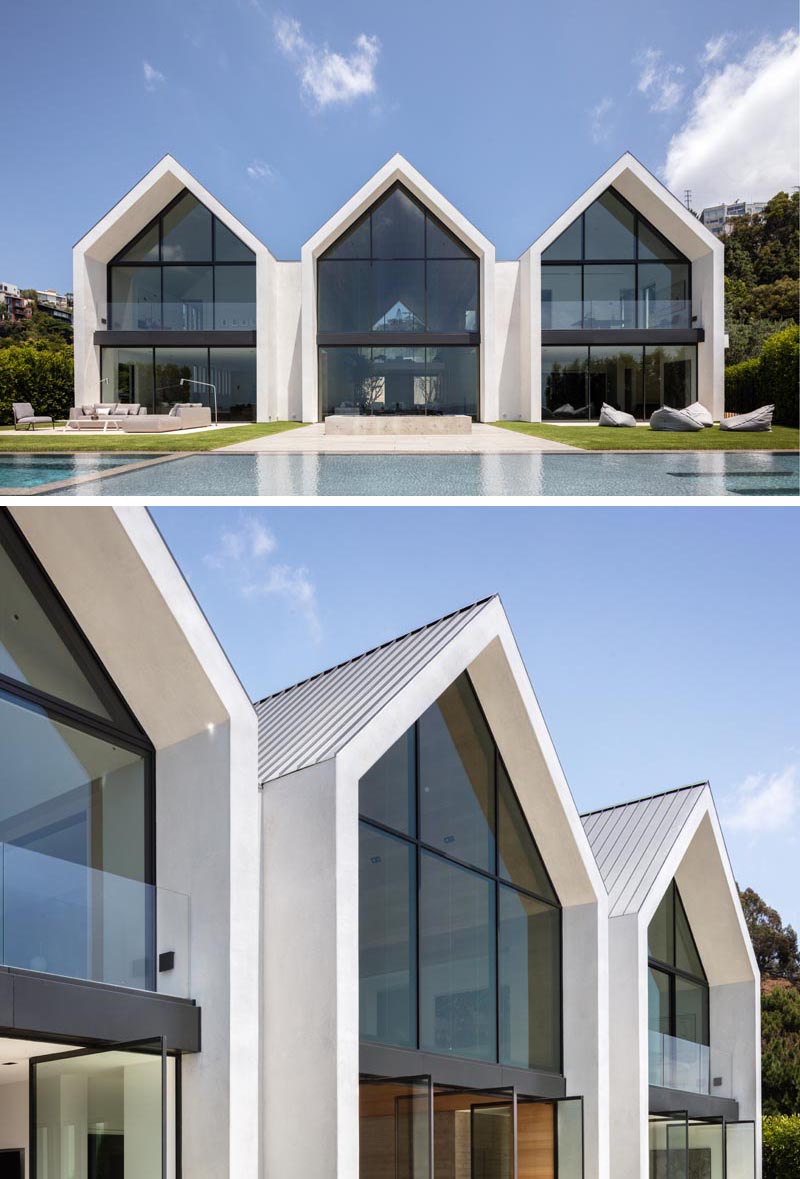 From the swimming pool, views of the city in the distance can be observed, or one can look back at the house, and take in the barn-inspired shape of the home.