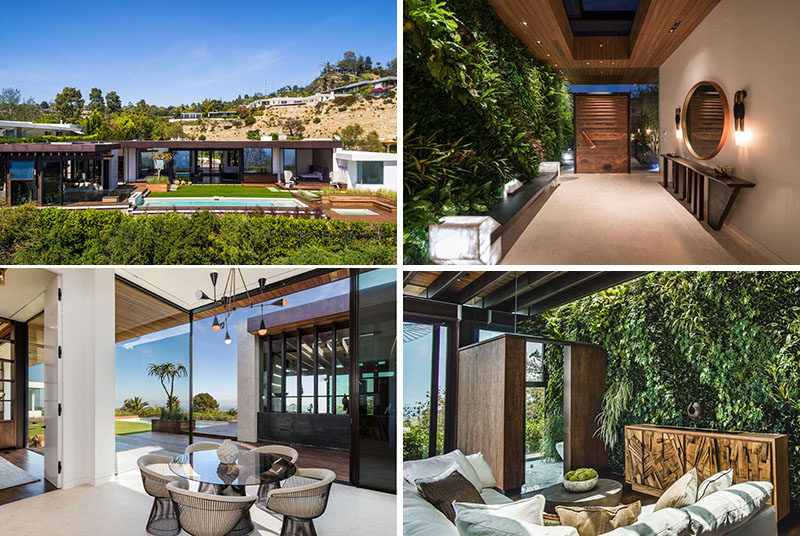 Photography by Nathan Irick
Californian architectural and design firm Mayes Office, have recently completed a new and modern house that's located at the top of Beverly Hills.
Upon arriving at the house, you're greeted by uplighting that highlights the landscaping and the garage.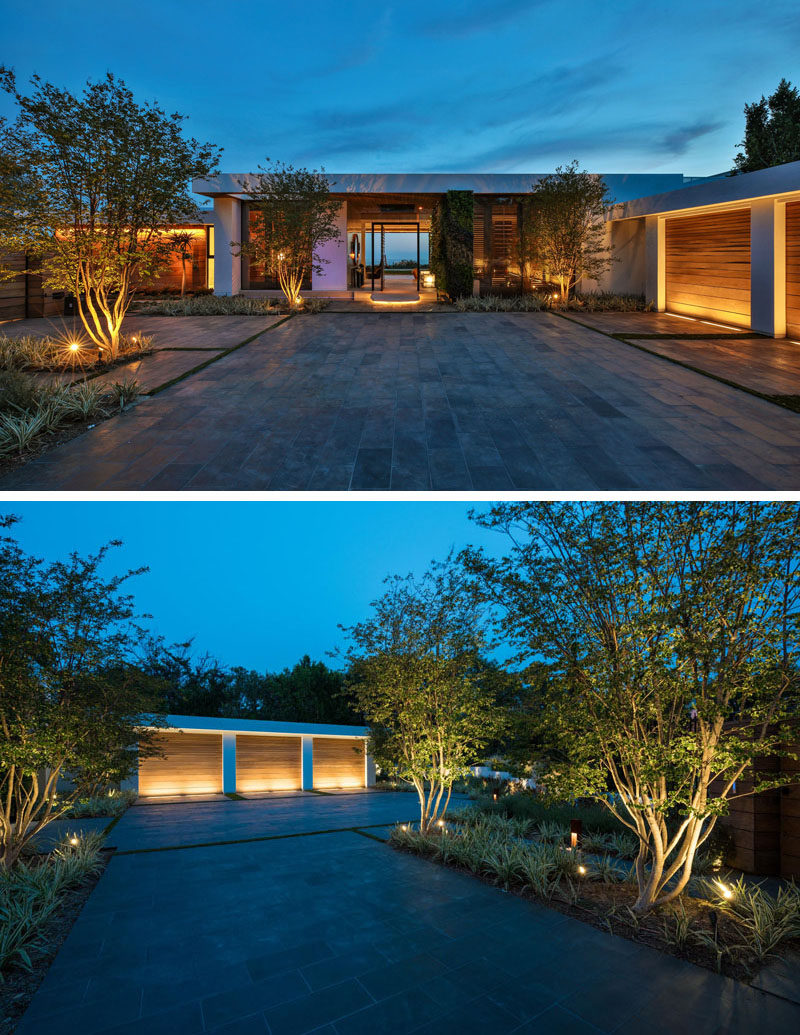 Photography by Nathan Irick
---
To get to the front door, guests have to cross a solid limestone bridge that's suspended over a reflecting pool.  The front door, with an acid wash copper finish, is a custom pivot door that floats inside a frameless glass facade. A 14 foot high green wall starts on the exterior of the house and travels through to the foyer.
---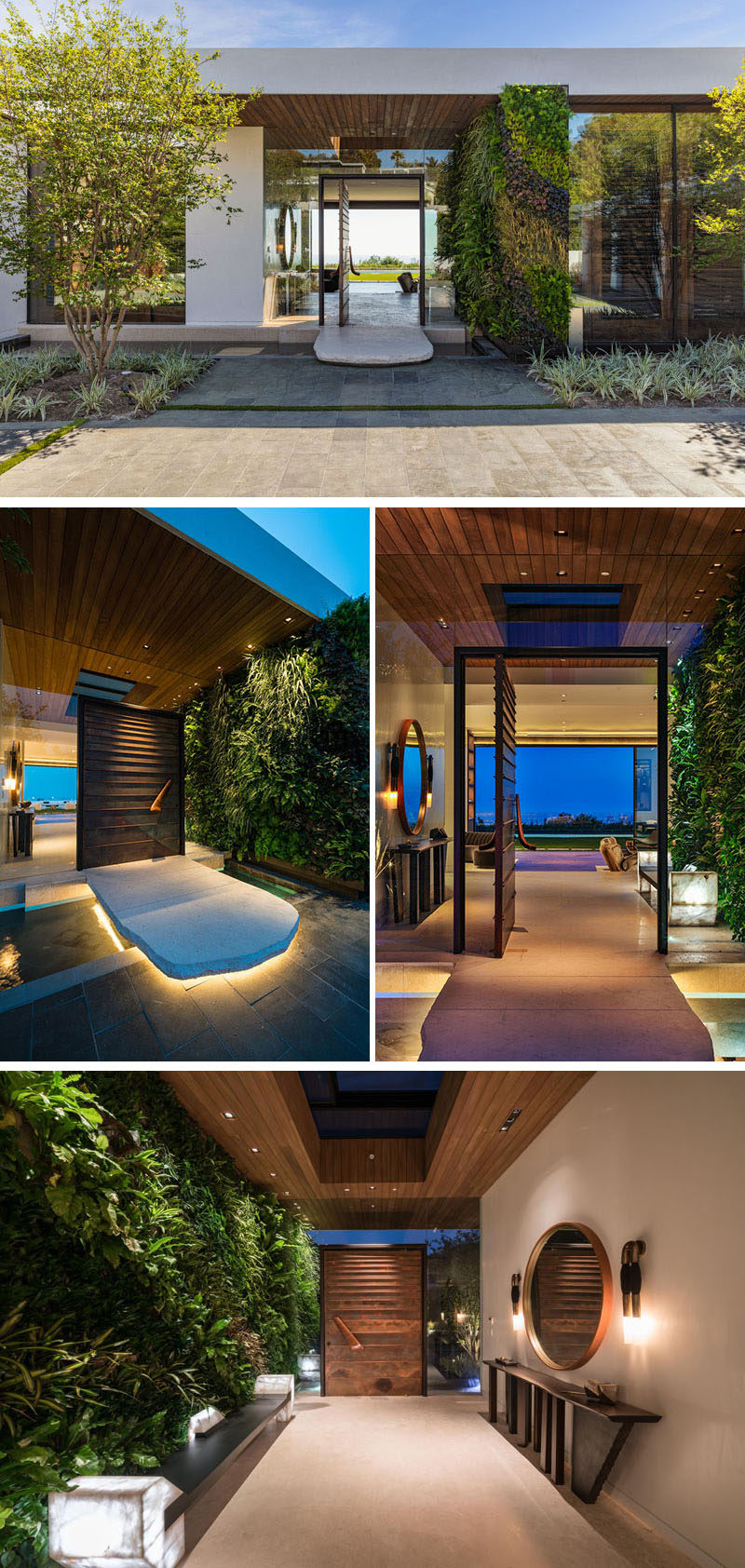 Photography by Nathan Irick
---
Inside the home, the interiors are a mixture of warm materials such as natural wood, copper, limestone, marble and a touch of exposed steel to create a warm, industrial, sophisticated environment.
---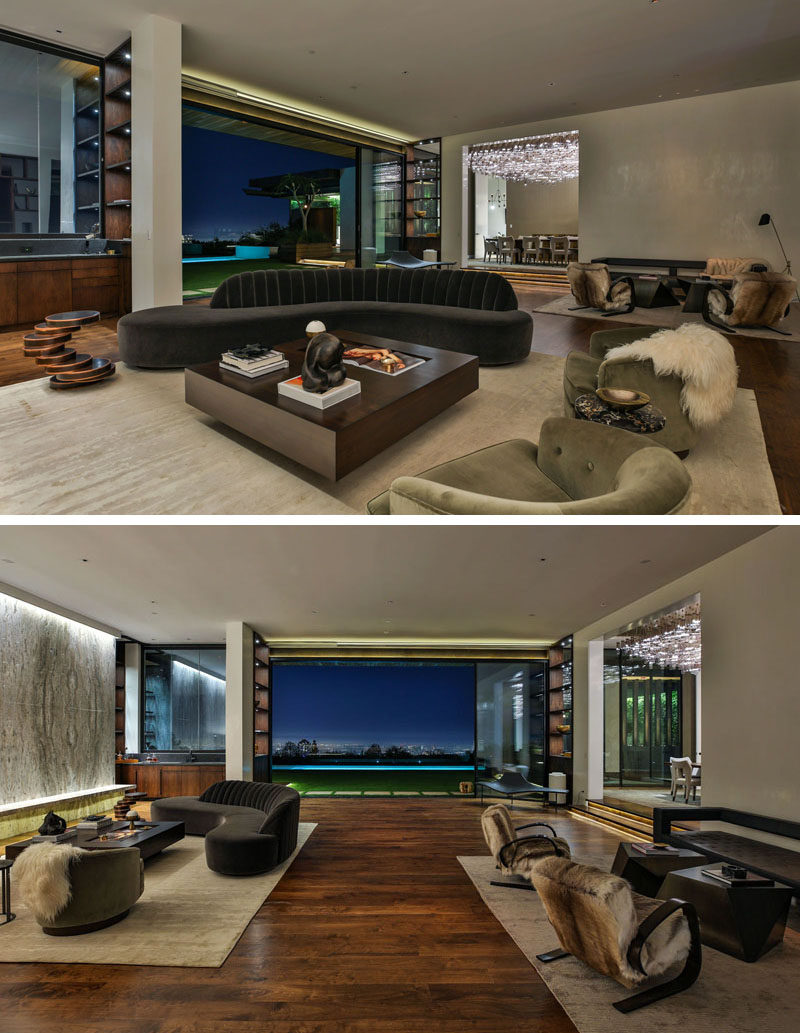 Photography by Nathan Irick
---
Large floor-to-ceiling windows in the dining room provide views of the backyard and add plenty of natural light to the space.
---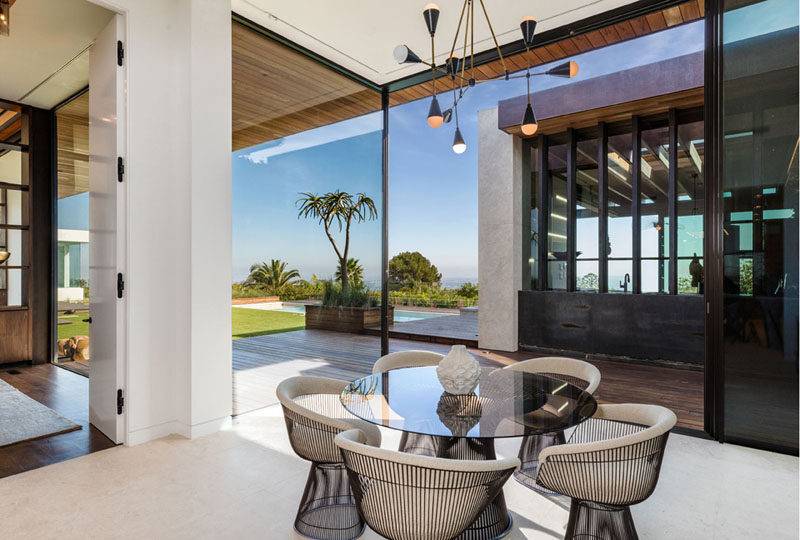 Photography by Nathan Irick
---
The rear of the home has been split up into various multi-level areas, with a pool house, swimming pool, lawn and sunken hot tub.
---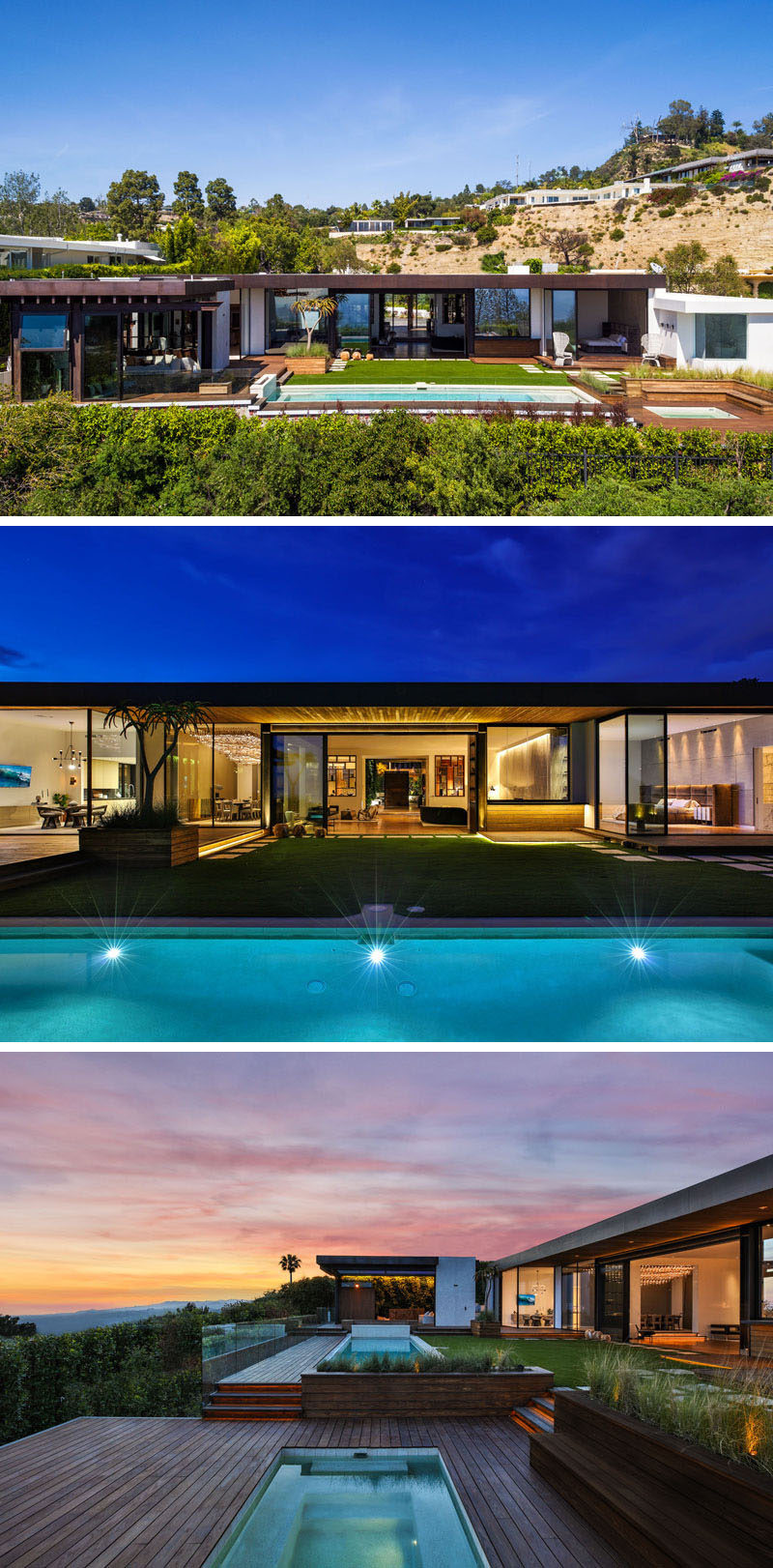 Photography by Nathan Irick
---
At one end of the pool is a sunken lounge with a fireplace, and a pool house that consists of a series of cantilevered steel frames, allowing the pool house to be free from walls. A green wall provides a natural element to the space, while skylights above allow natural light to filter through.
---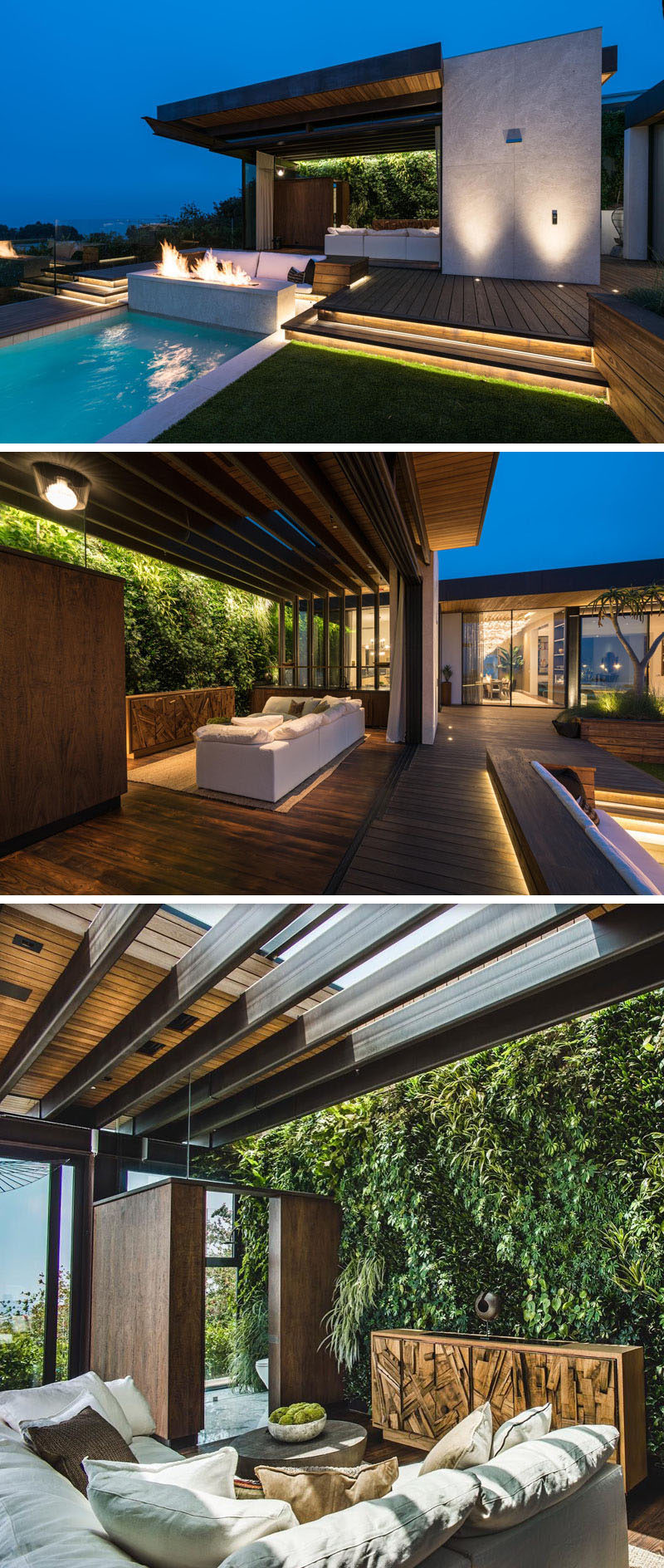 Photography by Nathan Irick
---