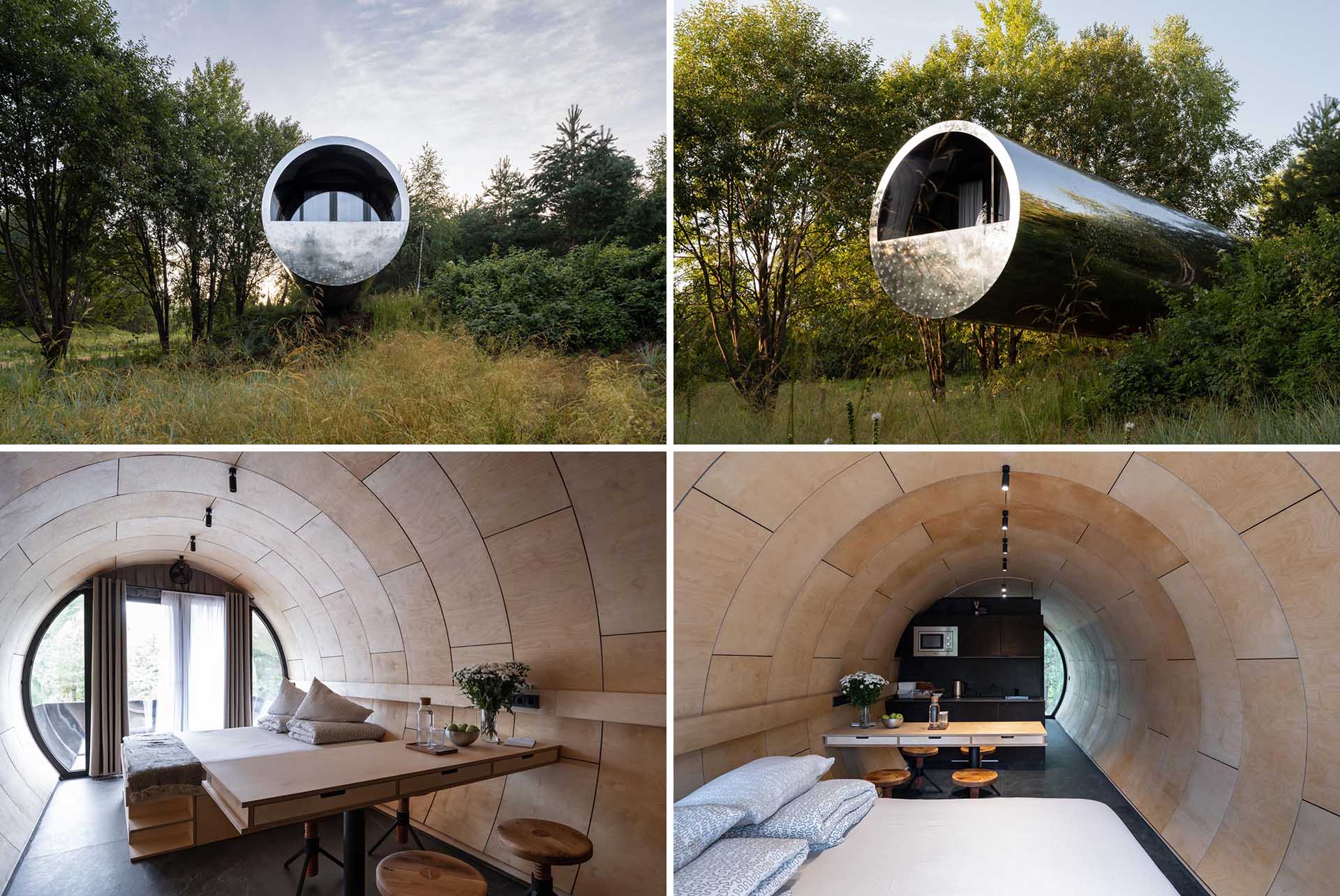 Architect Sergey Kuznetsov has designed 'Russian Quintessential', a unique cabin design that's located in Nikola-Lenivets, a Russian art park.
The new art object was opened at the Archstoyanie Festival, and is designed to resemble the shape of a pipe, with a diameter of 11 feet (3.5m) and a length of 39 feet (12m). One of the main features of the project is the seamless cladding made of 4 mm stainless steel sheeting. Underneath there is a system for diverting the drum sound of rain.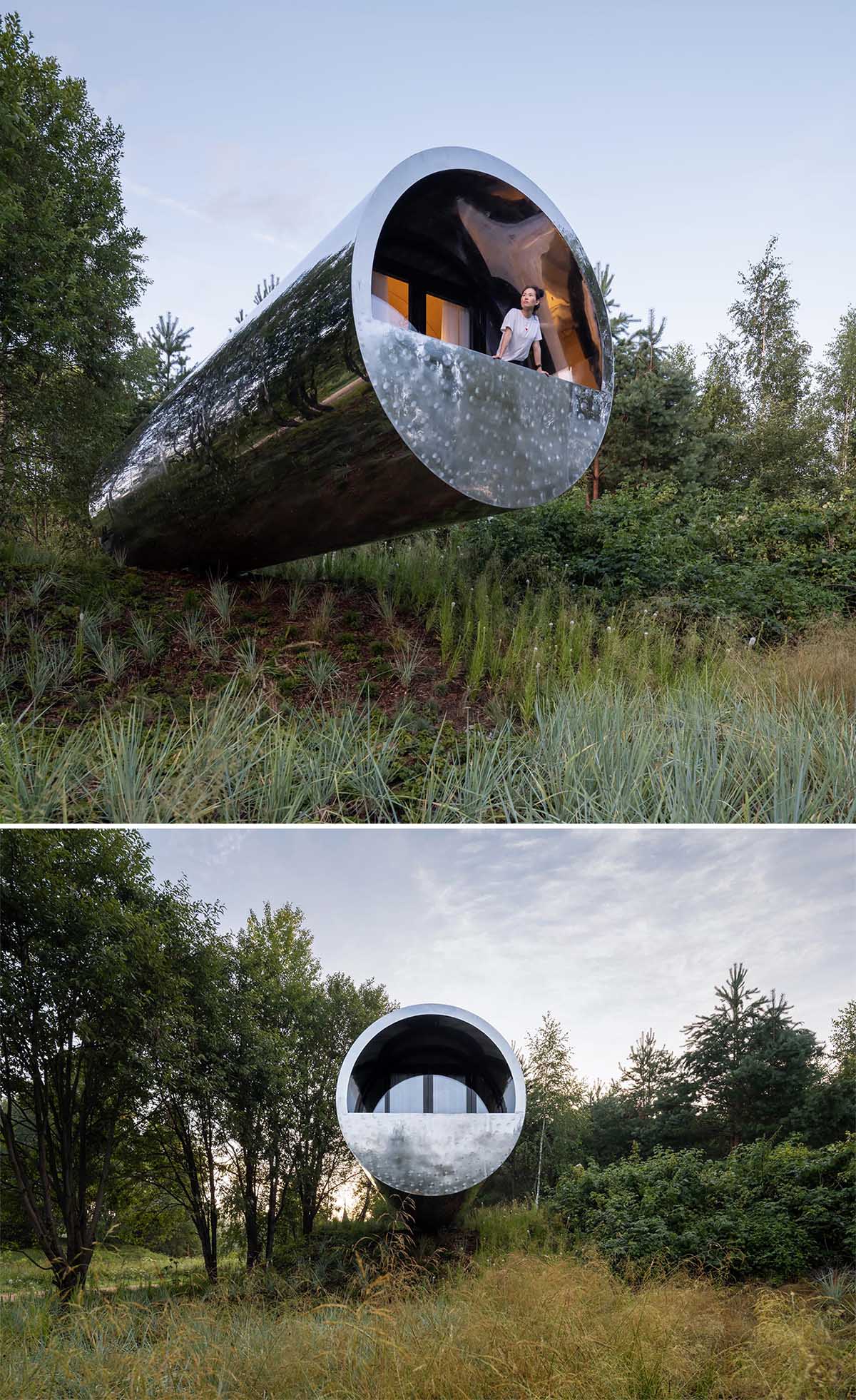 Due to the difference of height that is found in the site, the structure is cantilevered over the side, essentially hanging in the air. The frame of the building is formed from supporting ribs like a body of a ship, weighs about 12 tons, and is kept in balance by only six bolts.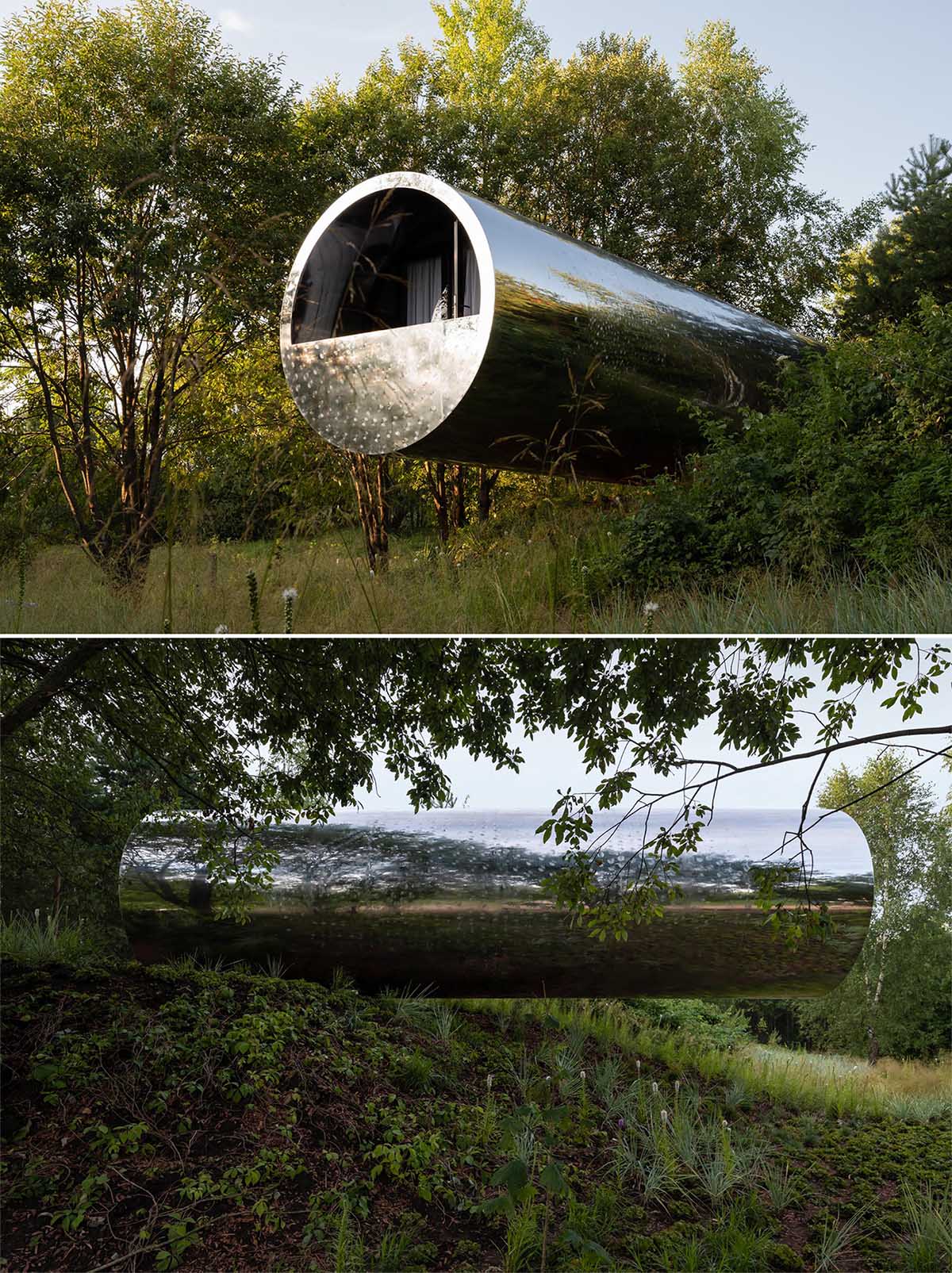 The entryway to the cabin is located at one end and is tucked in between the trees. A glass door and windows provide a glimpse of the interior and match the shape of the exterior.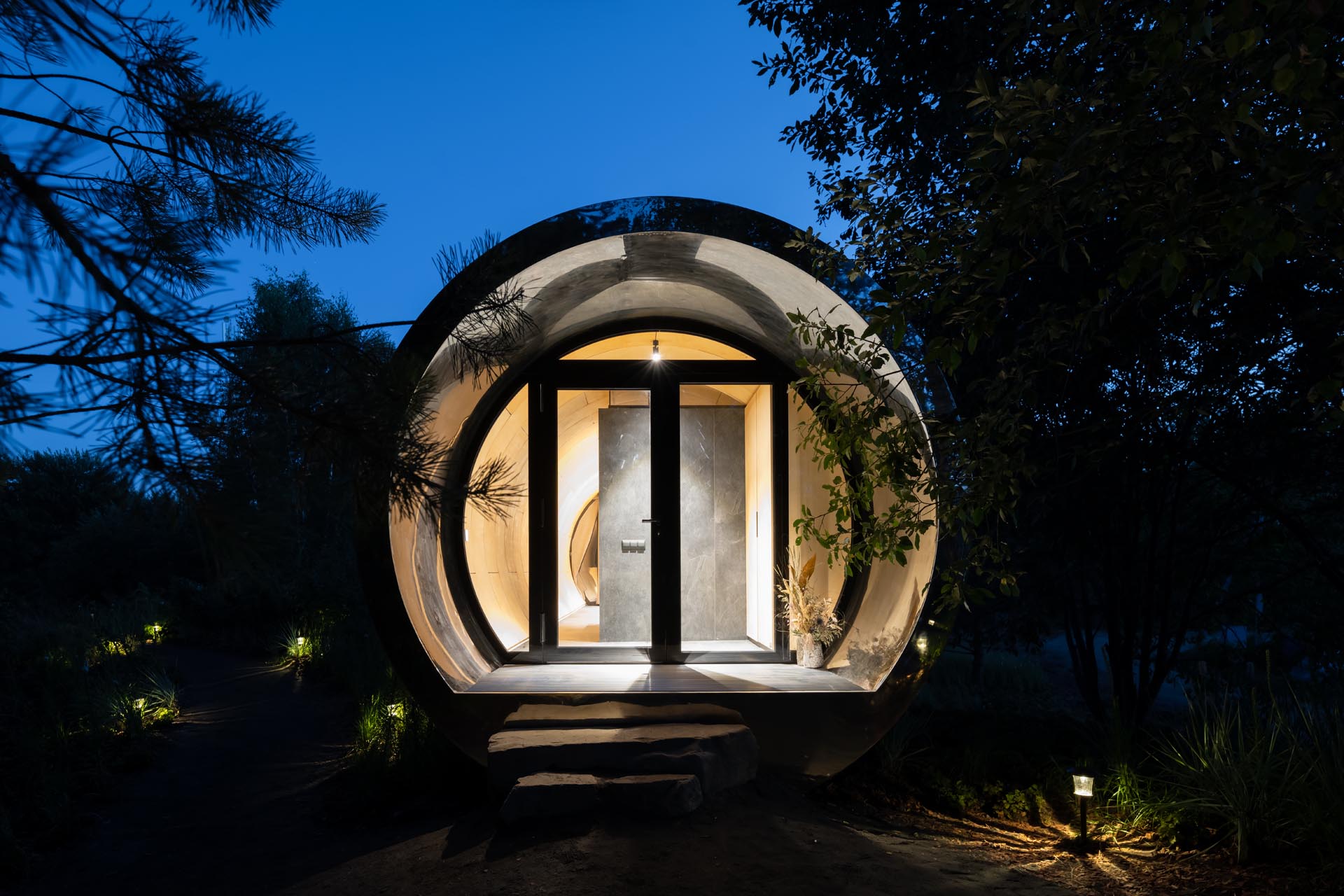 The interior of the cabin, which is lined with wood, includes a bathroom, kitchen, dining area (or a desk), and a bed. A door at the end of the cabin opens to a small balcony.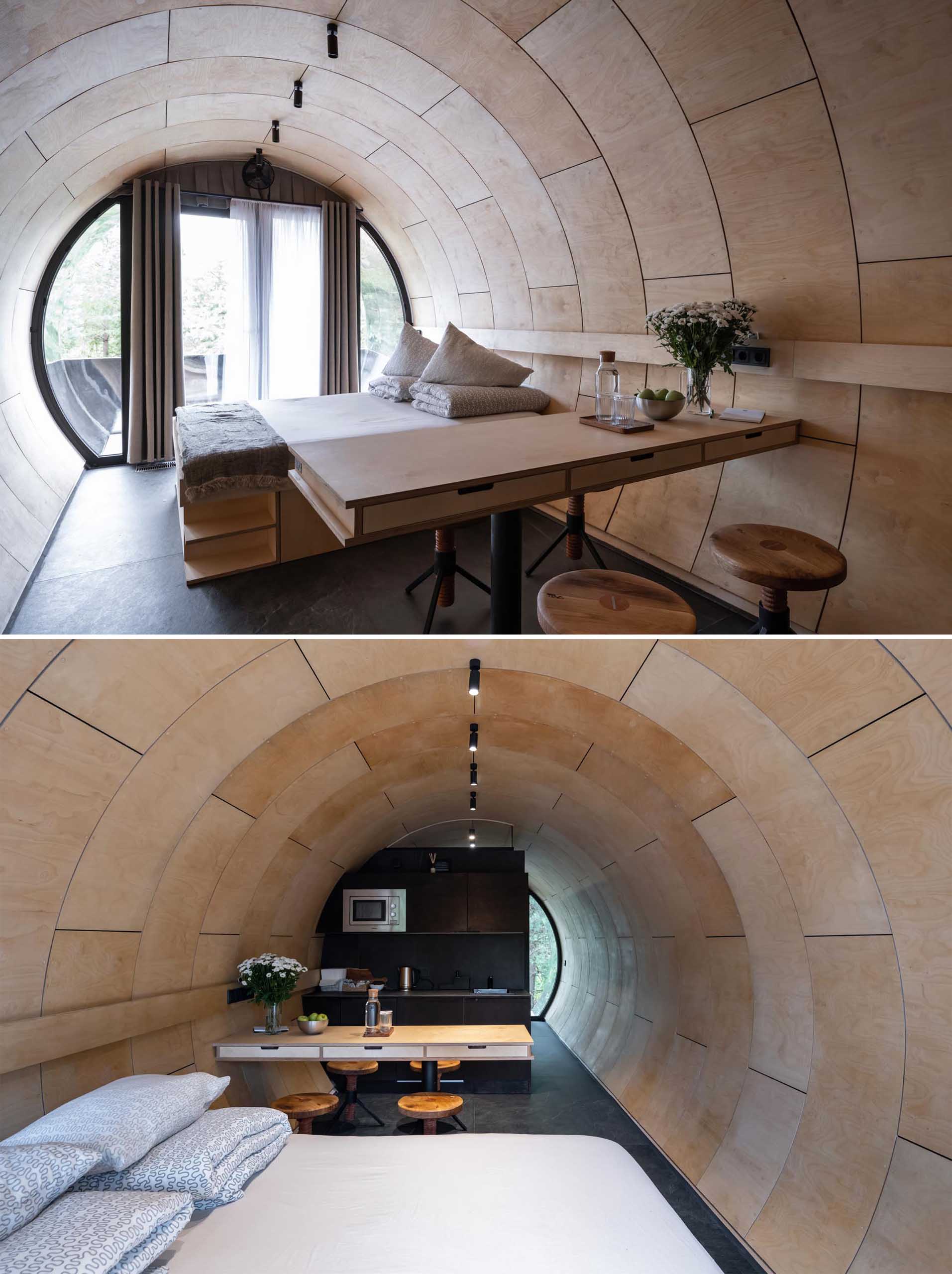 Photography by Ilya Ivanov | Architect: Sergey Kuznetsov | Technical Implementation: KROST | Participants: TPO Pride, TRUD, SurfaceLab by Kerama Marazzi, Projector, MOSS BOUTIQUE HOTEL, ADWILL.