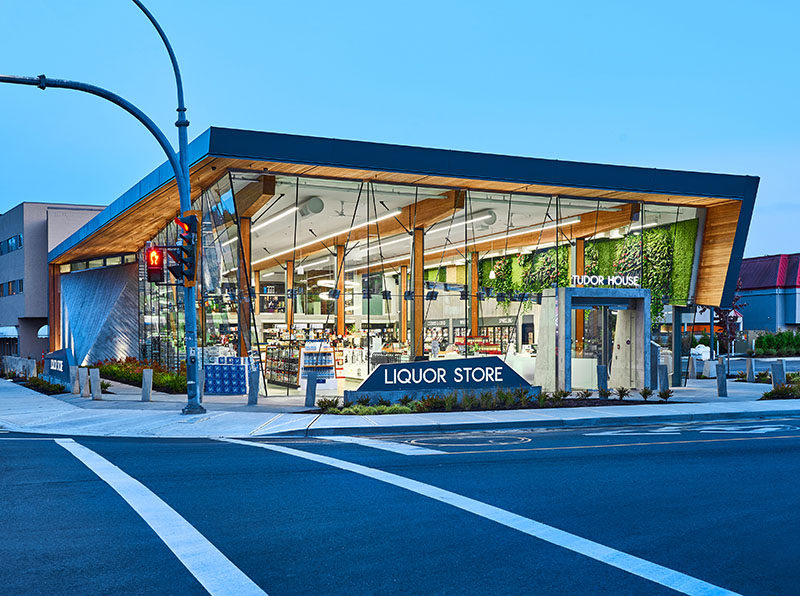 GBL Architects have recently completed the Tudor House Liquor Store in Victoria, Canada, that has a striking glass facade.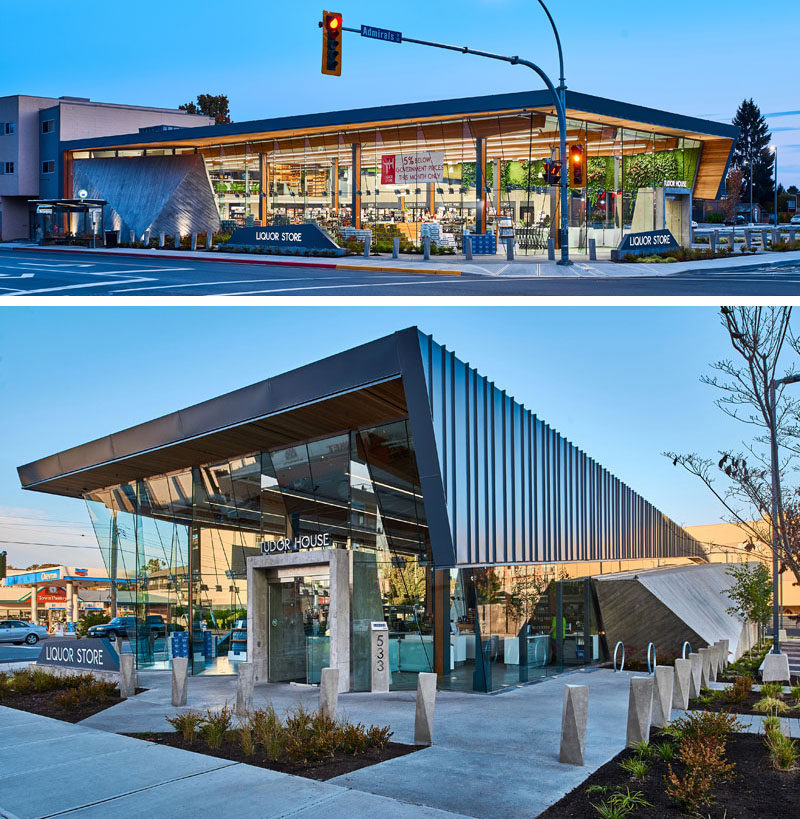 ---
The structural composition is befitting of its natural surroundings, located only a few hundred metres from the ocean's edge – a raw angular coastline characterized by rocky outcrops, crystal clear saltwater, and clusters of coniferous trees.
---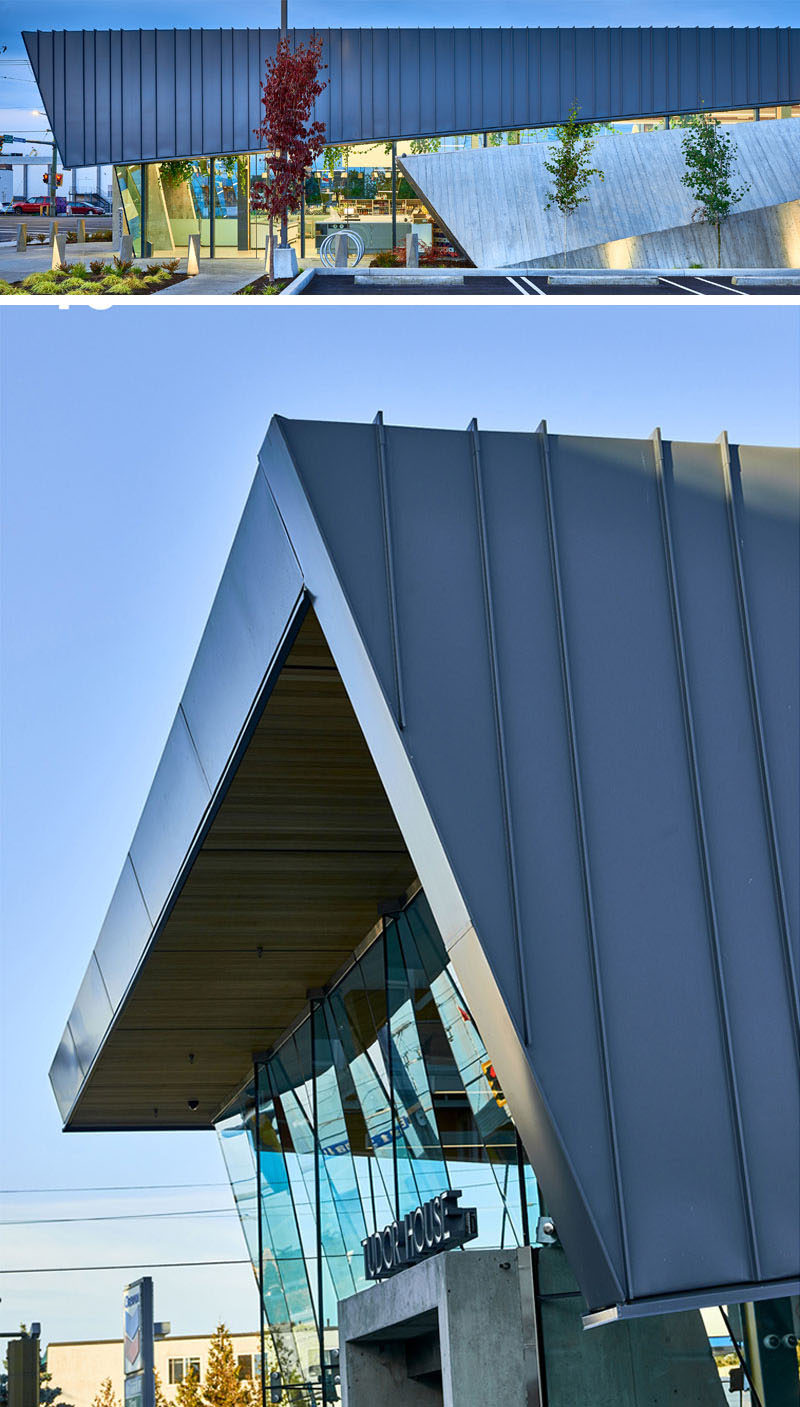 ---
The large standing seam metal roof with a cedar soffit, overhangs at the front of the store, ensuring the west face of the building is relatively unaffected by late afternoon sun.
---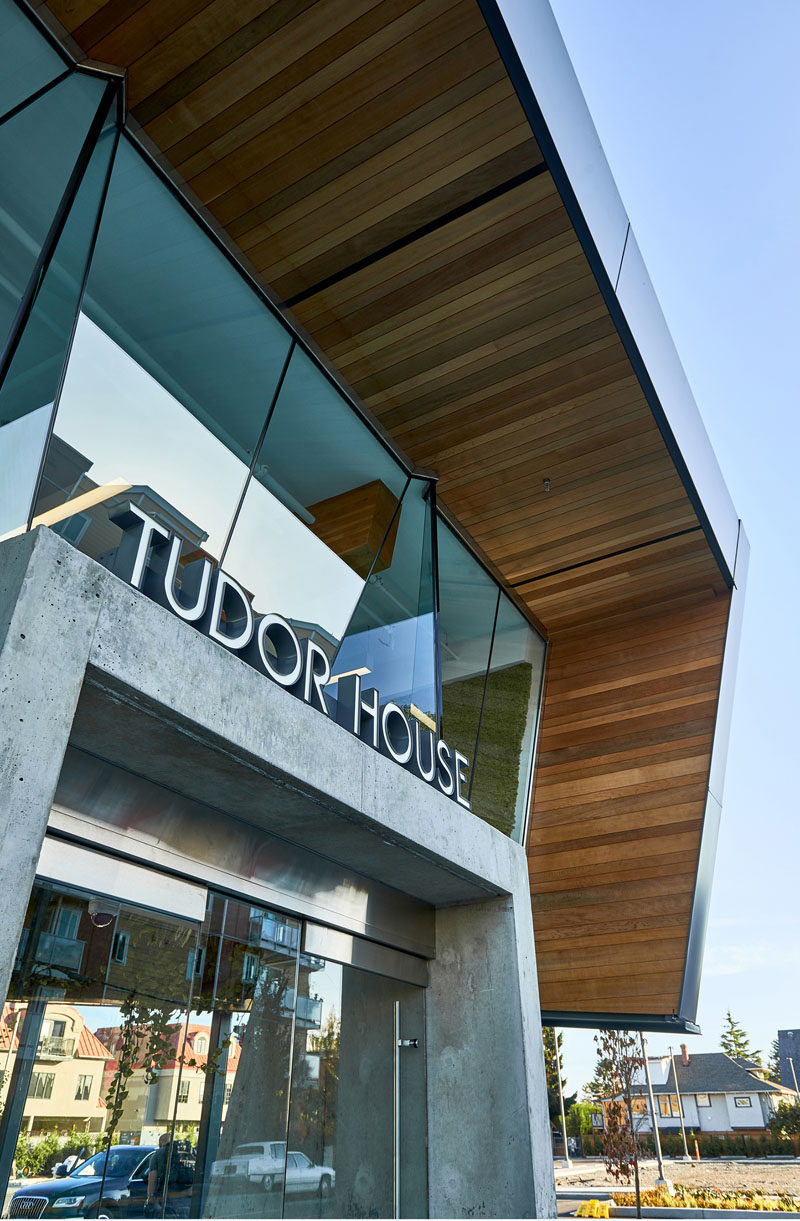 ---
Inside, linear runs of glulam beams tie the exterior into the interior and support the roof, while the open plan allows for approximately 4,500sf of retail space, complemented by a smaller mezzanine area. A curved wood tasting bar is centrally located within the store.
---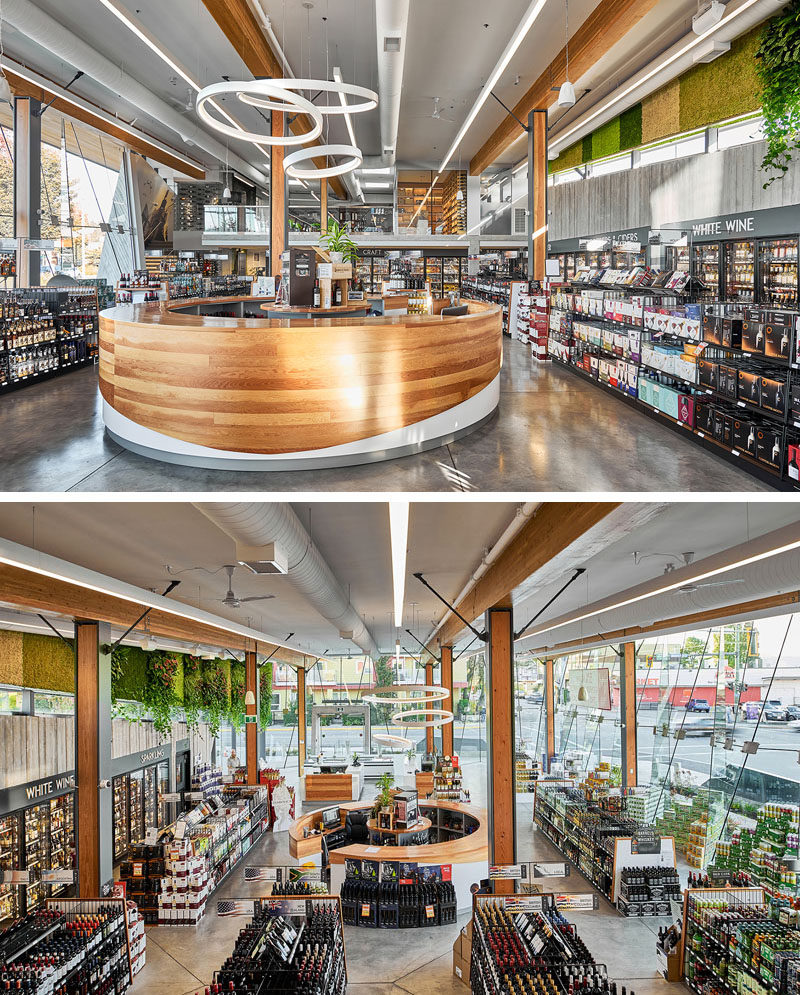 ---
A large green wall runs the length of the store, reducing the transfer of heat through the wall and regulating the air quality of the interior space.
---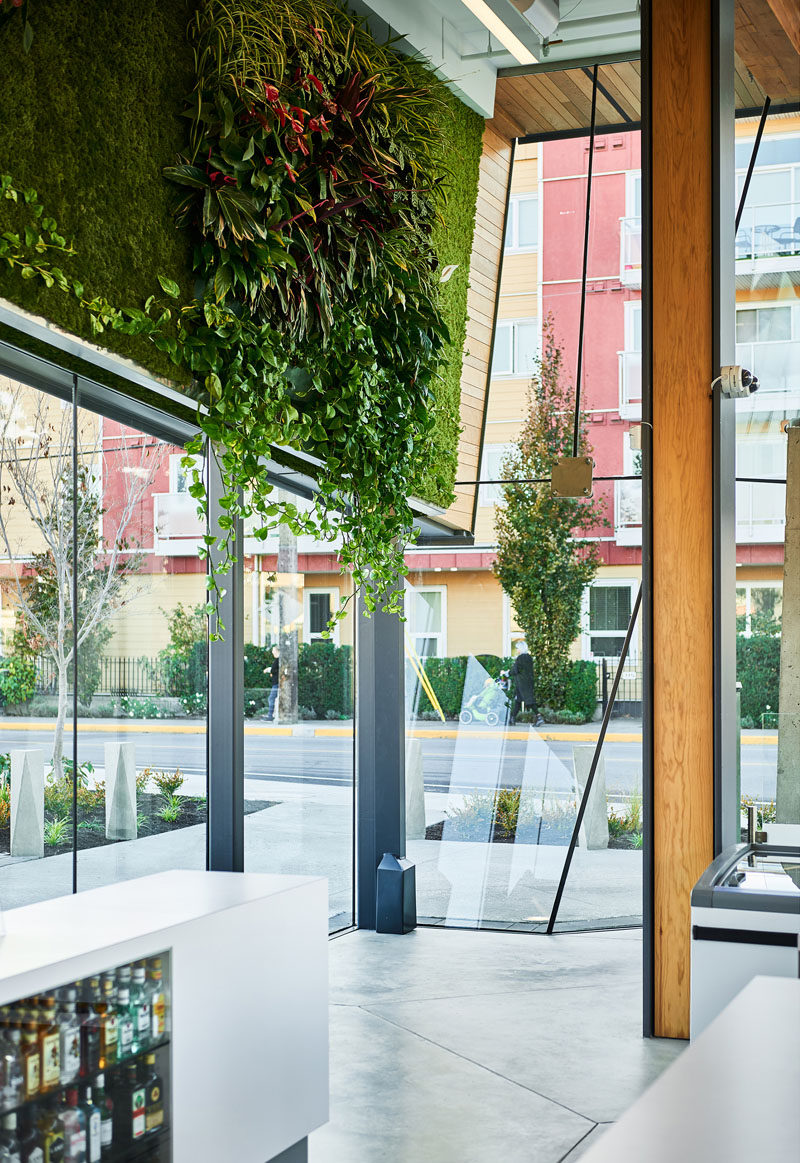 ---
Feature stairs at the rear of the store that lead up to the mezzanine, and a conditioned wine display, both wrap around the elevator core.
---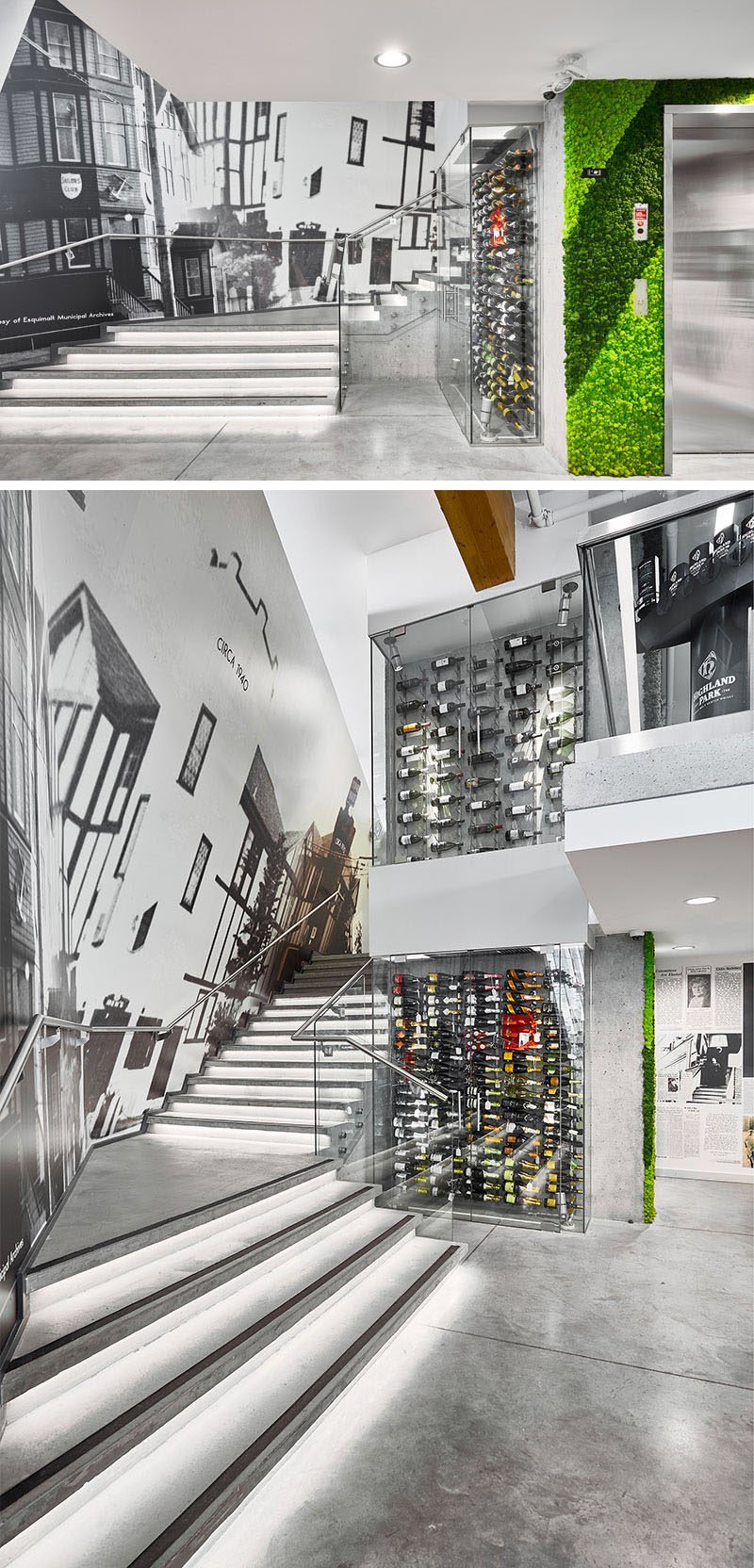 ---
The mezzanine area has been designed for the purpose of private tasting events, industry workshops, and neighborhood cultural gatherings.
---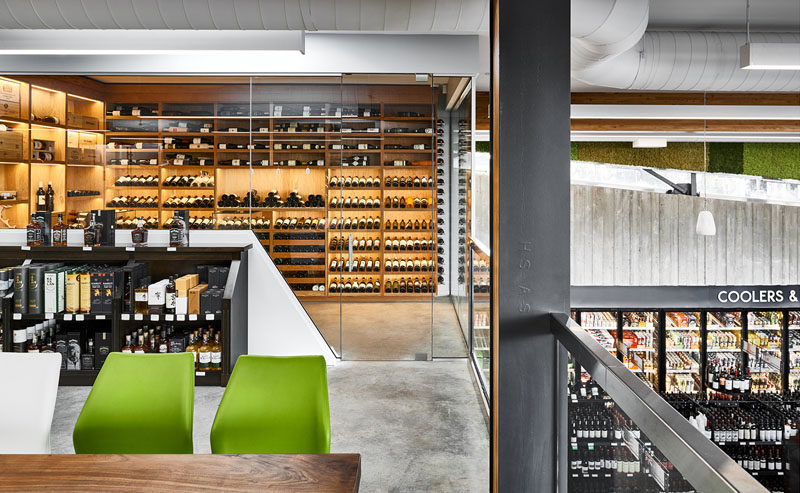 ---
Here's a closer look at some of the structural elements, like the windows, the cedar soffit, and the concrete. The angular shards of windows help animate the facade, playfully engaging with the passers-by.
---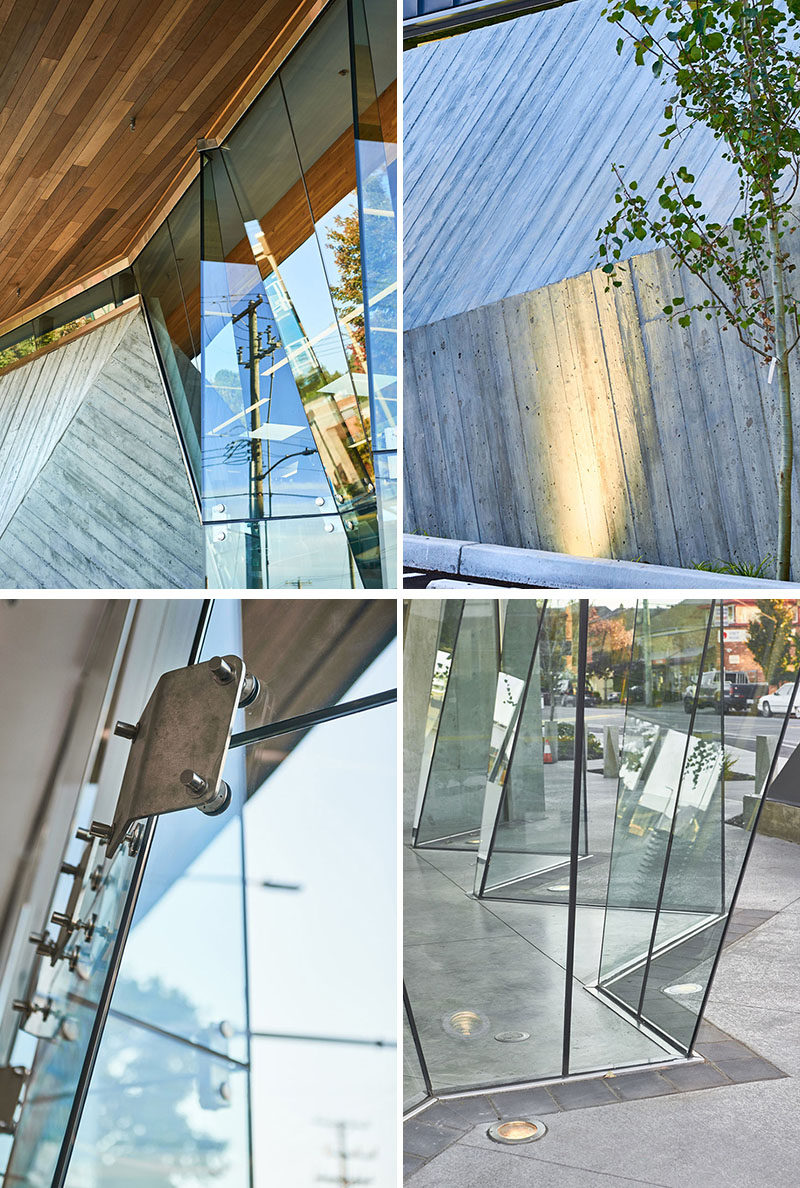 ---