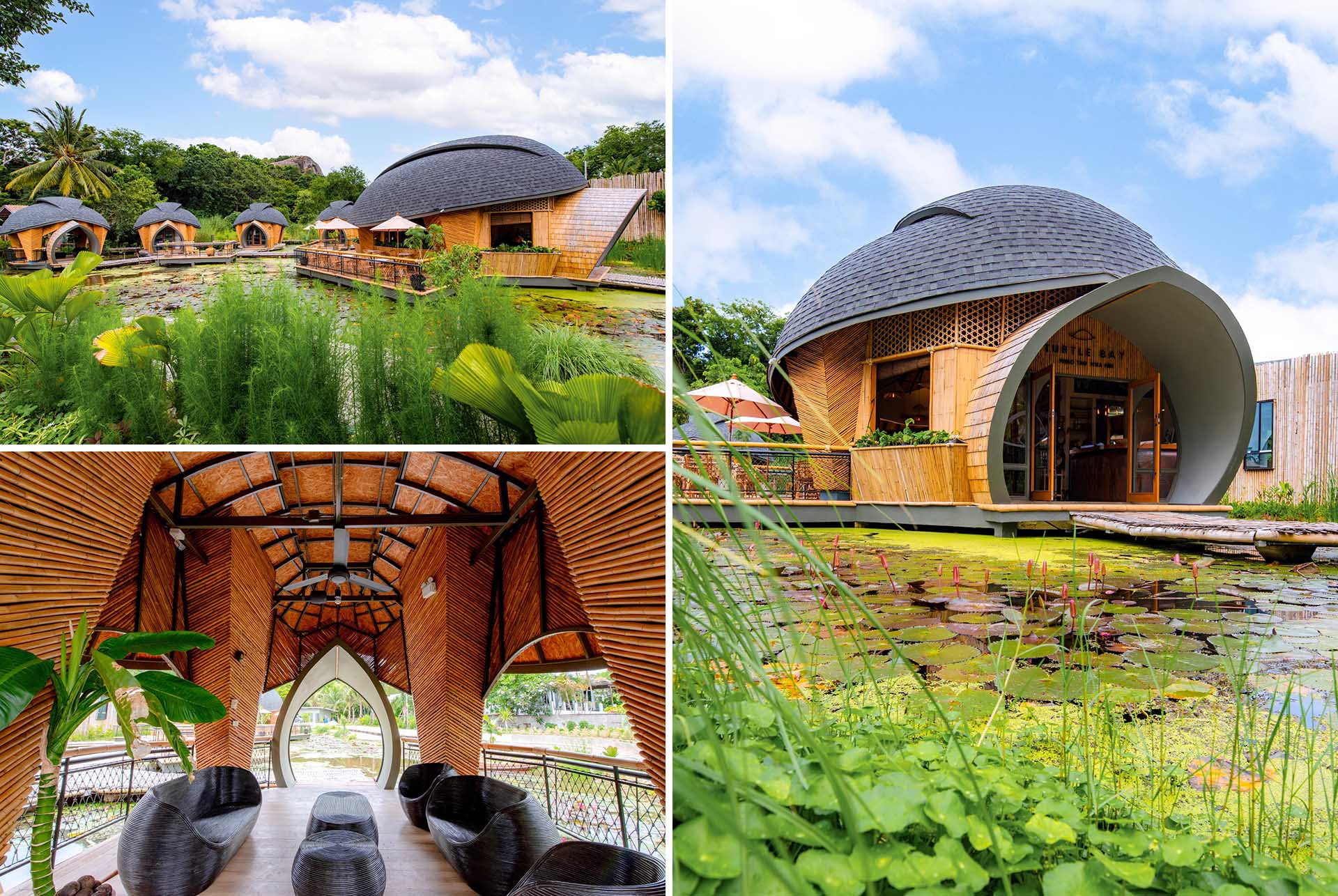 Architecture firm Dersyn Studio Co. has recently completed Turtle Bay @Hua-Hin, a small eco-lodge in a seaside area in Thailand.
The lodge includes an organic eatery, chef's table, café, a workshop area, local artisan's souvenir shop, as well as homestay-style lodging.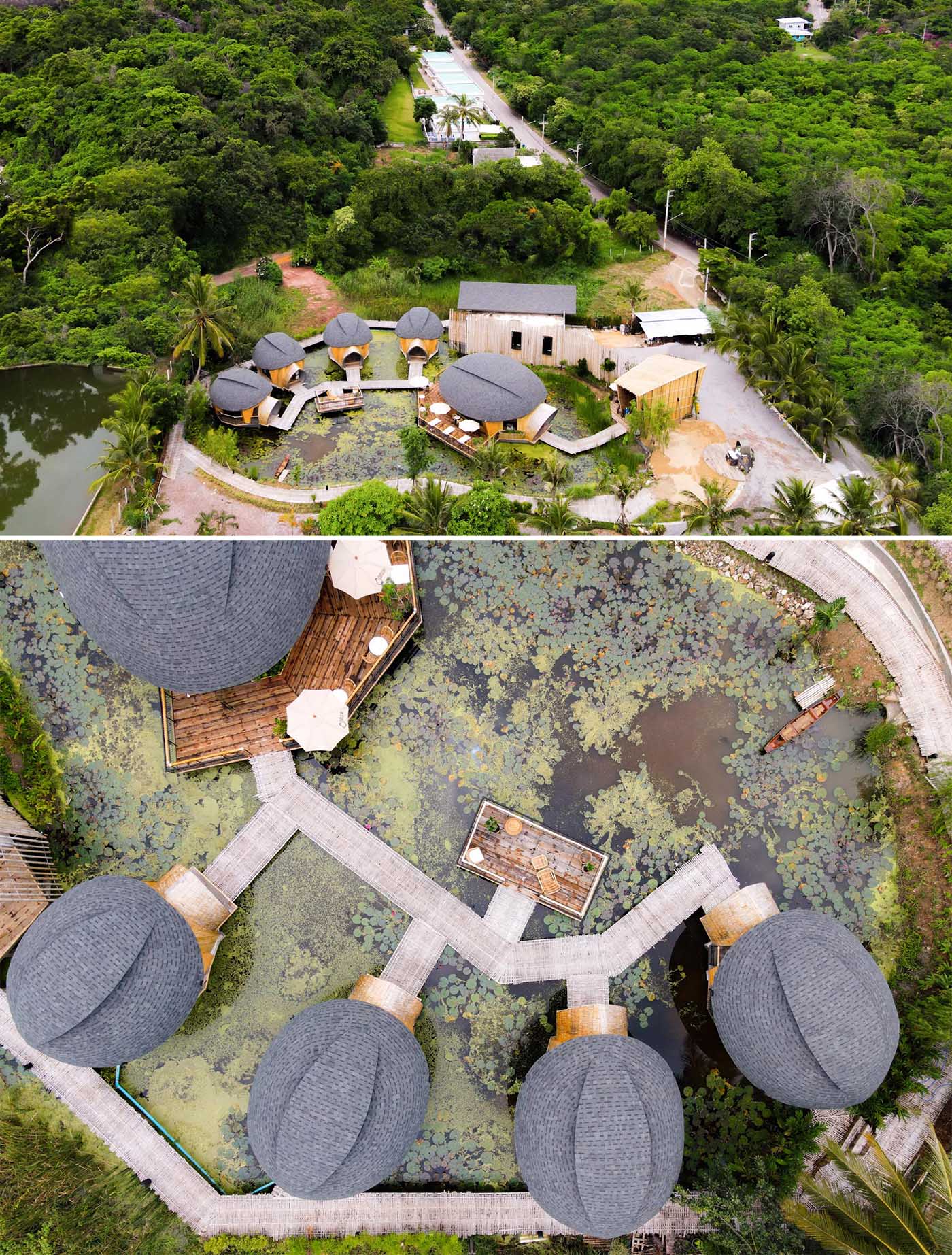 Existing large trees and a lotus pond were incorporated into the design, while the shape of a turtle's shell was the inspiration behind the design of the multiple roof surfaces.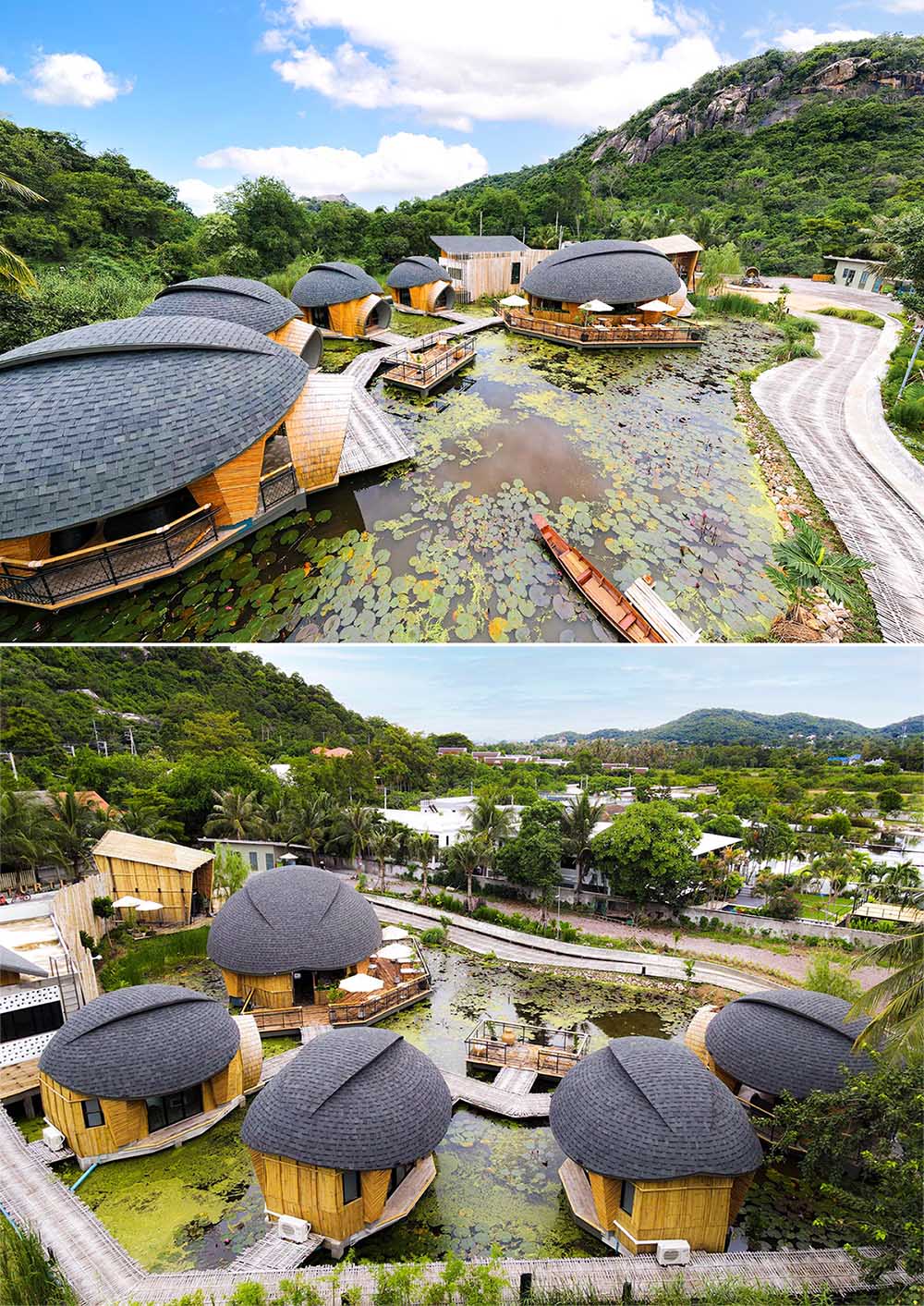 Shingles were used as the roofing material as they had the ability to create a turtle's shell-like surface.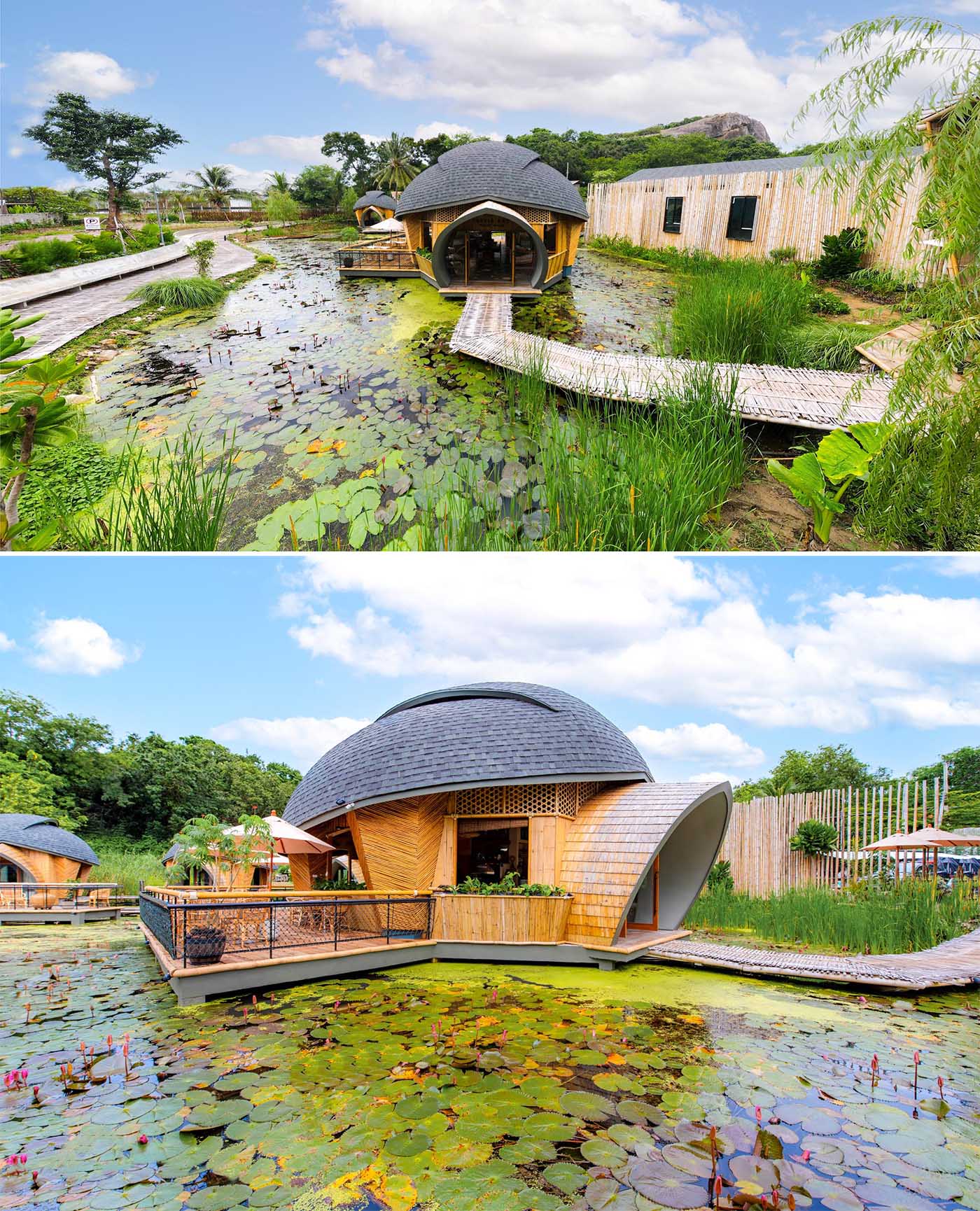 Local bamboo was chosen as roofing and siding material due to its bending ability, as well as being an easy material to work with for local artisans without the use of heavy machinery.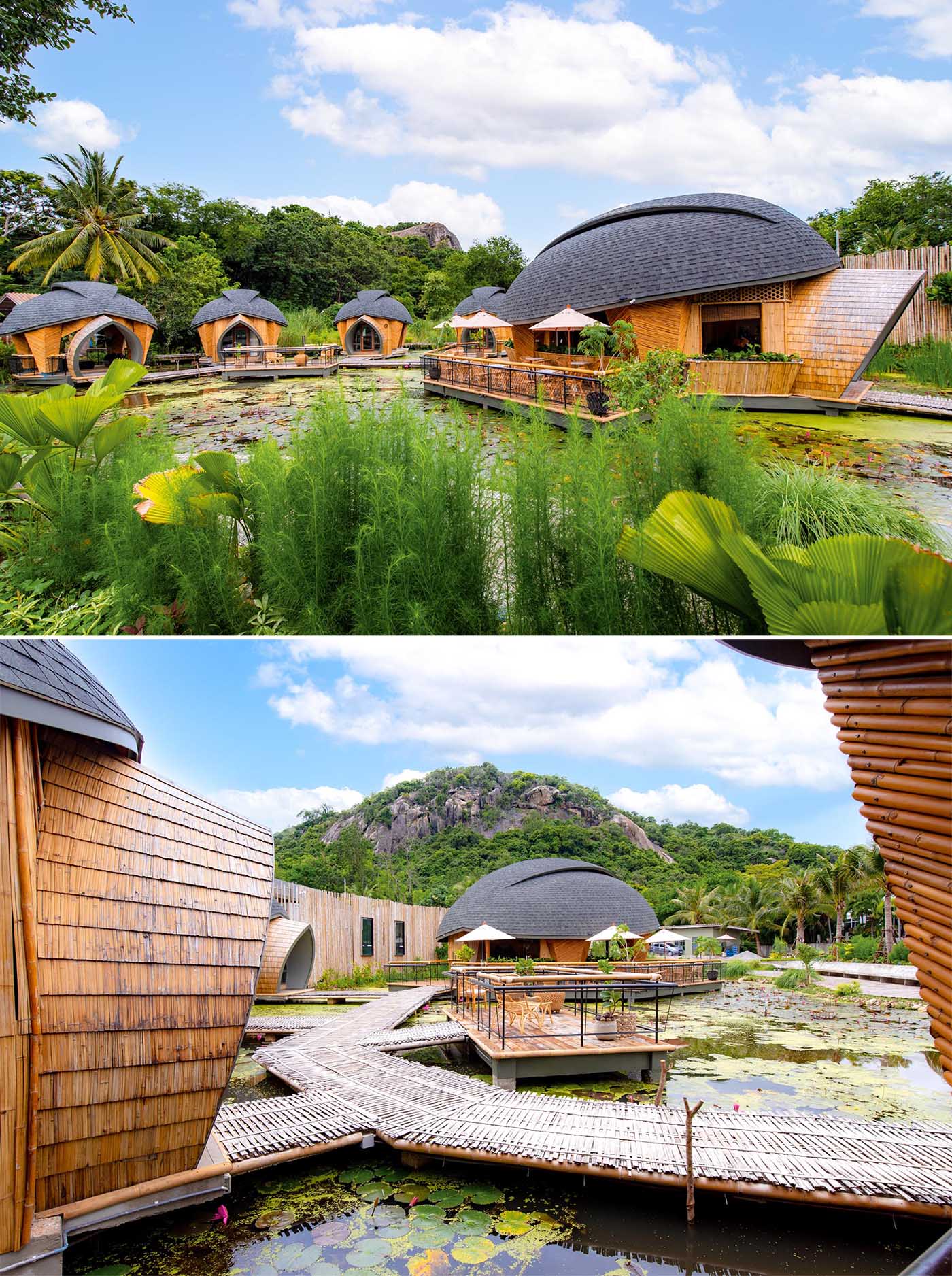 The design of the lodge also implemented local artisan's construction material which is called "Poon-Tum", which offers a sustainable outcome because this material makes the wall cool at almost any time, and is one of the main materials when creating or repairing ancient architecture like temples.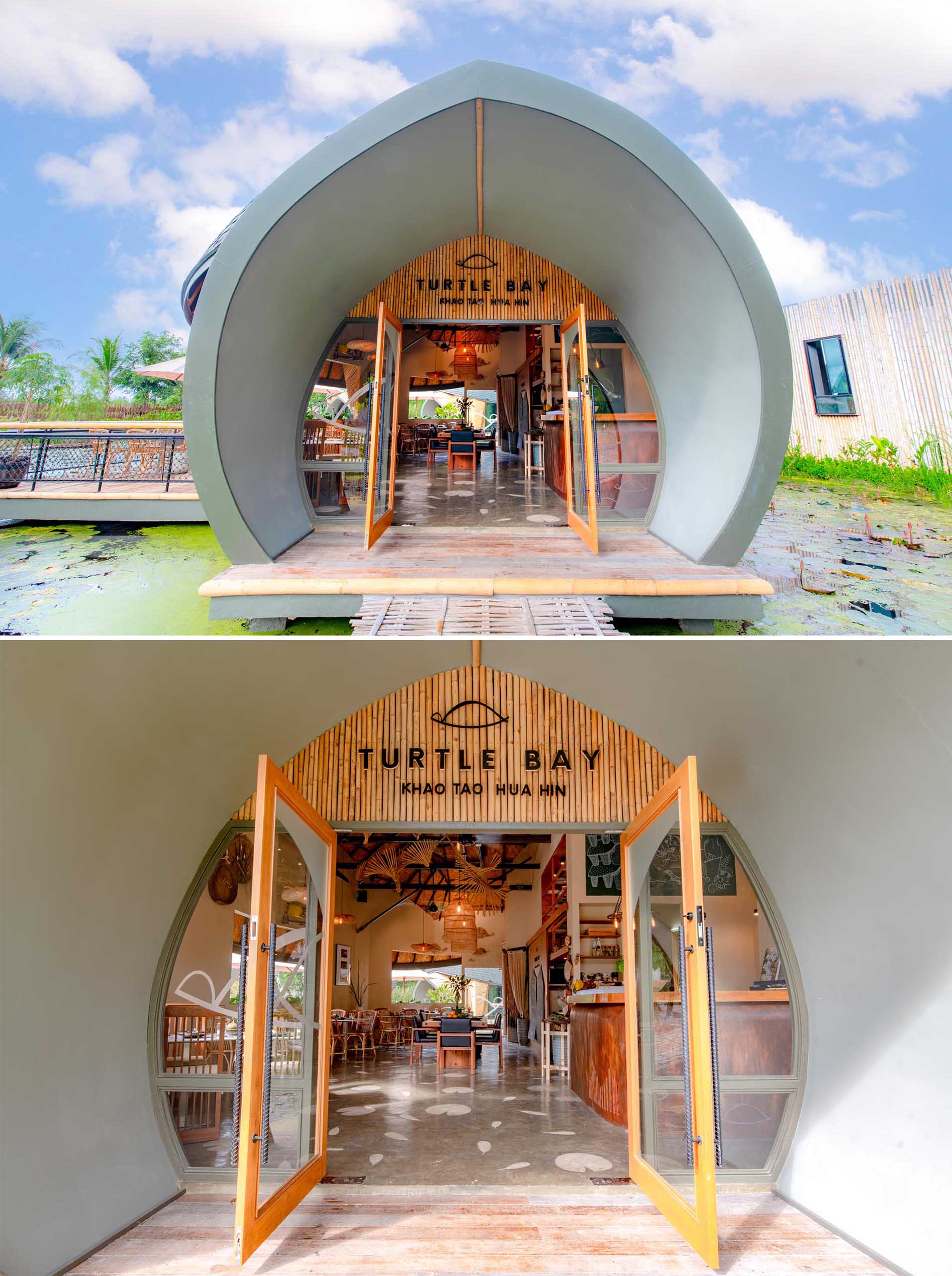 The interiors, like in the restaurant, showcase a high ceiling and windows on opposite ends, allowing for natural ventilation.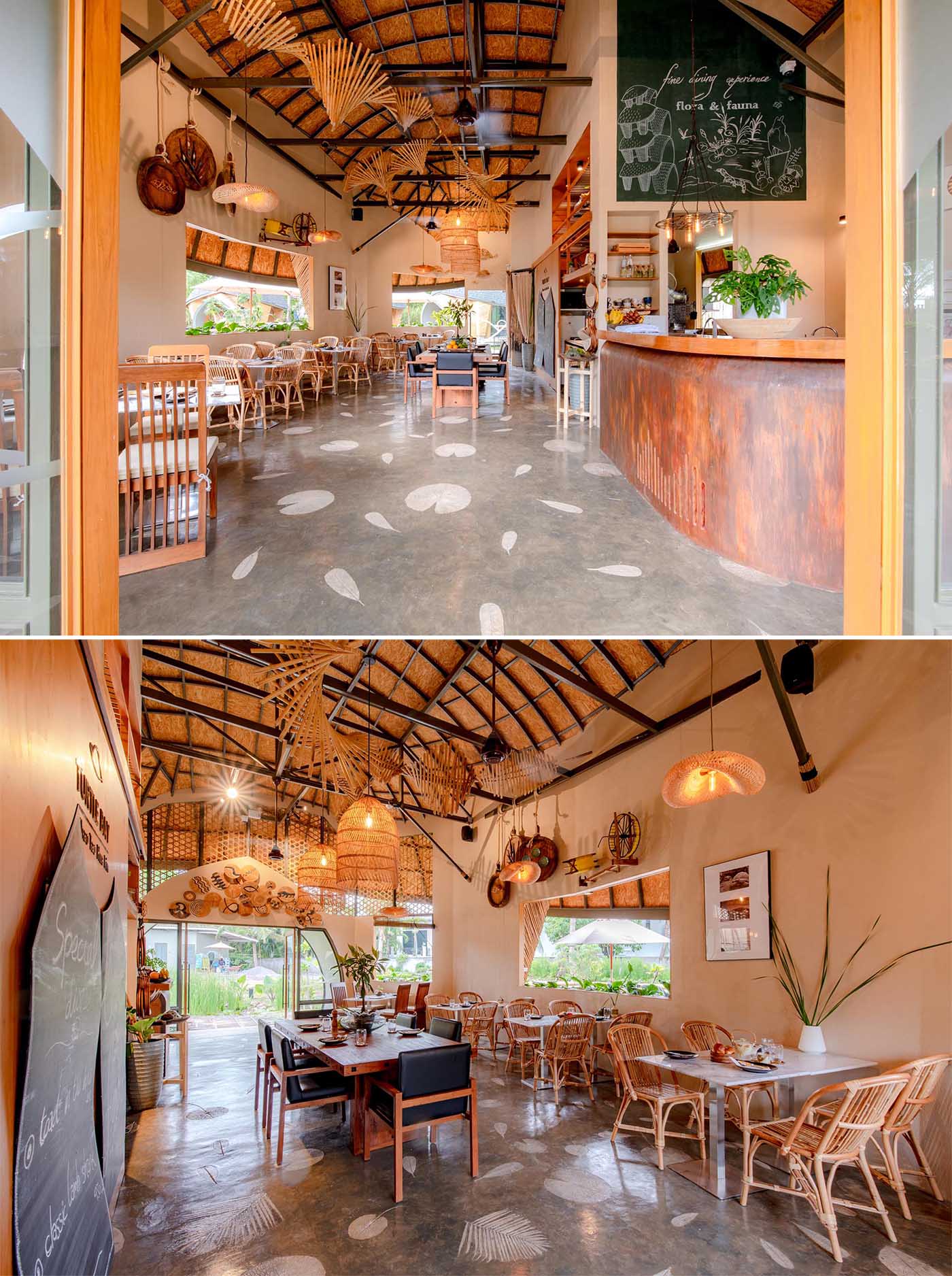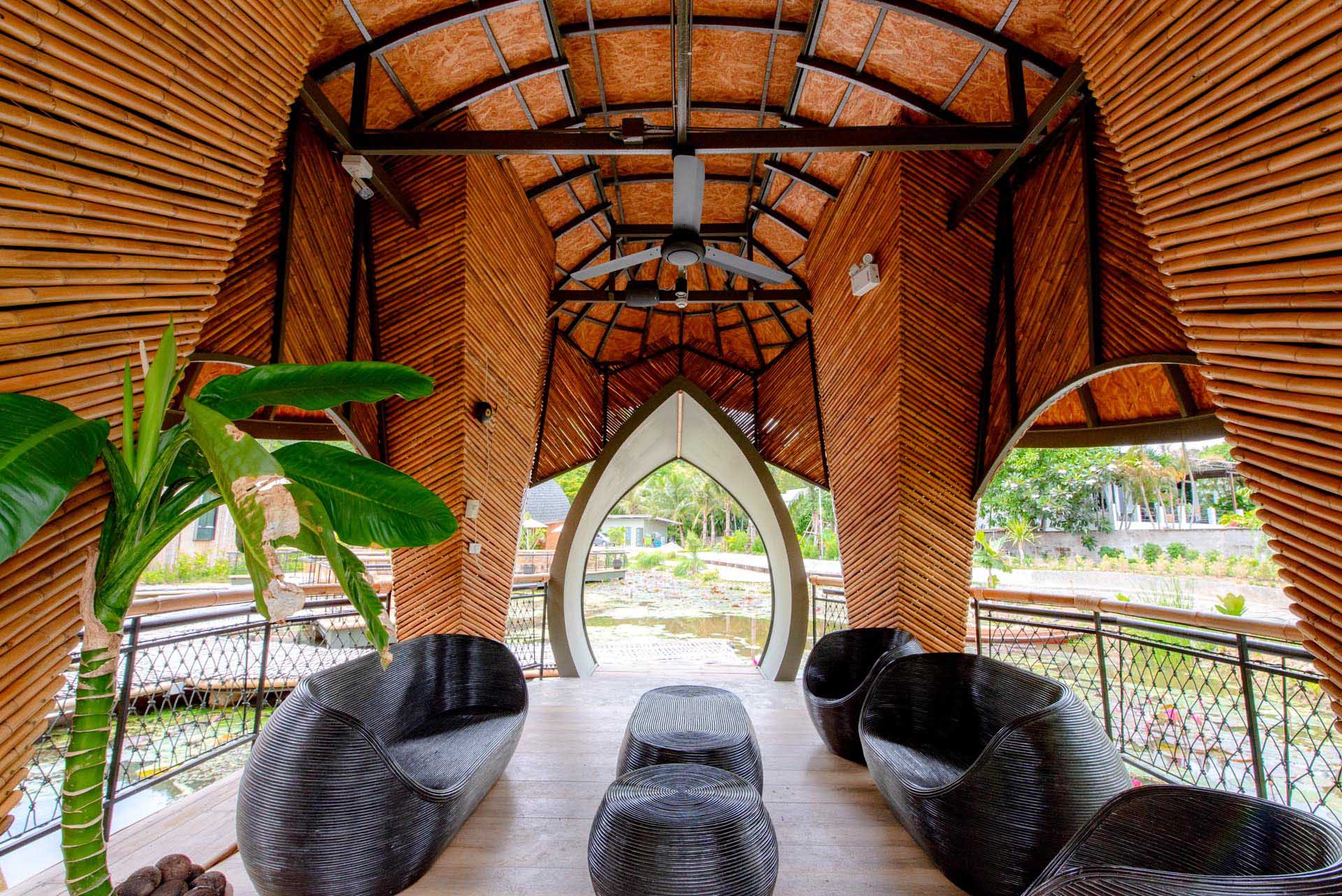 The room has a simple but modern look with dark walls and simple wood furnishings.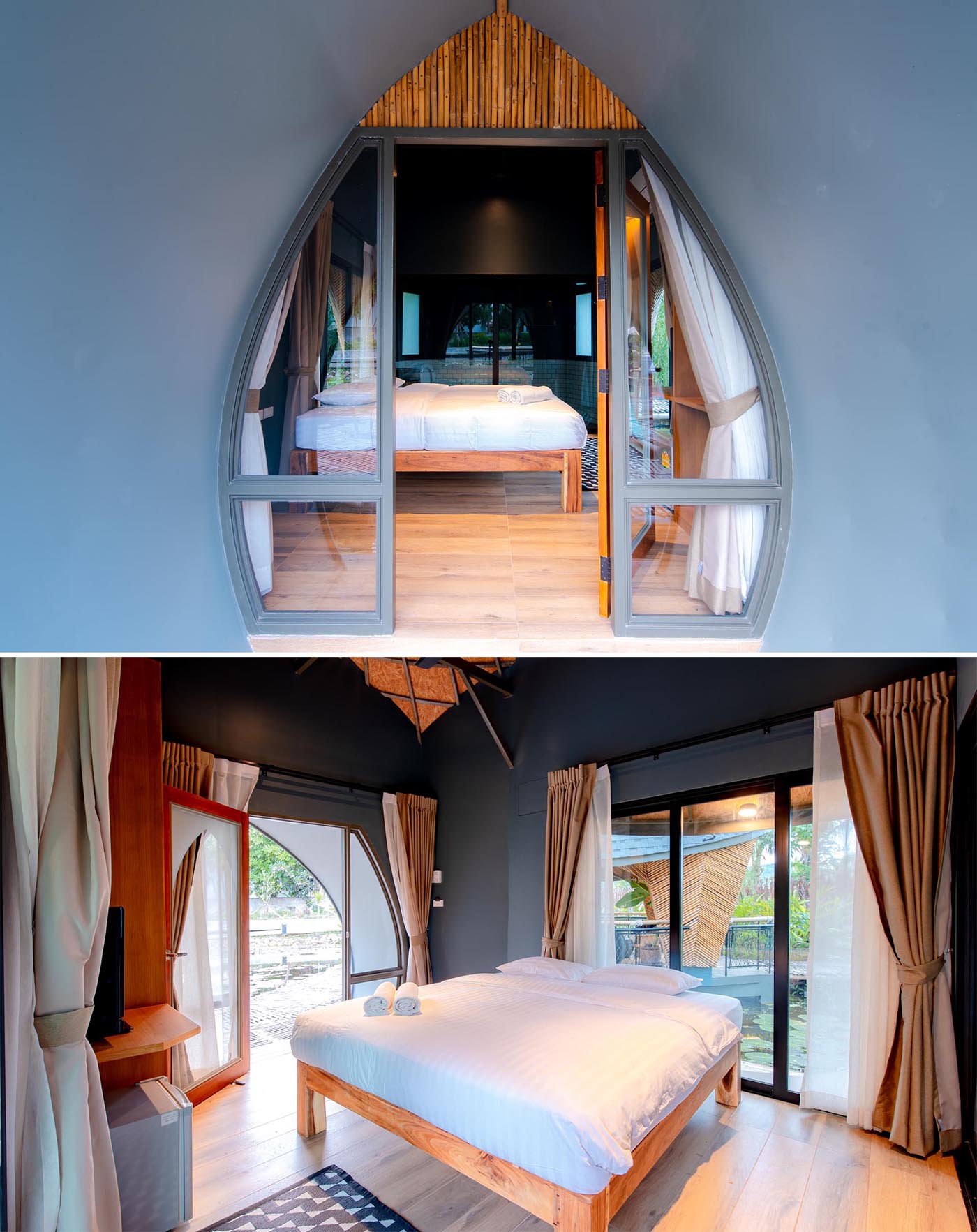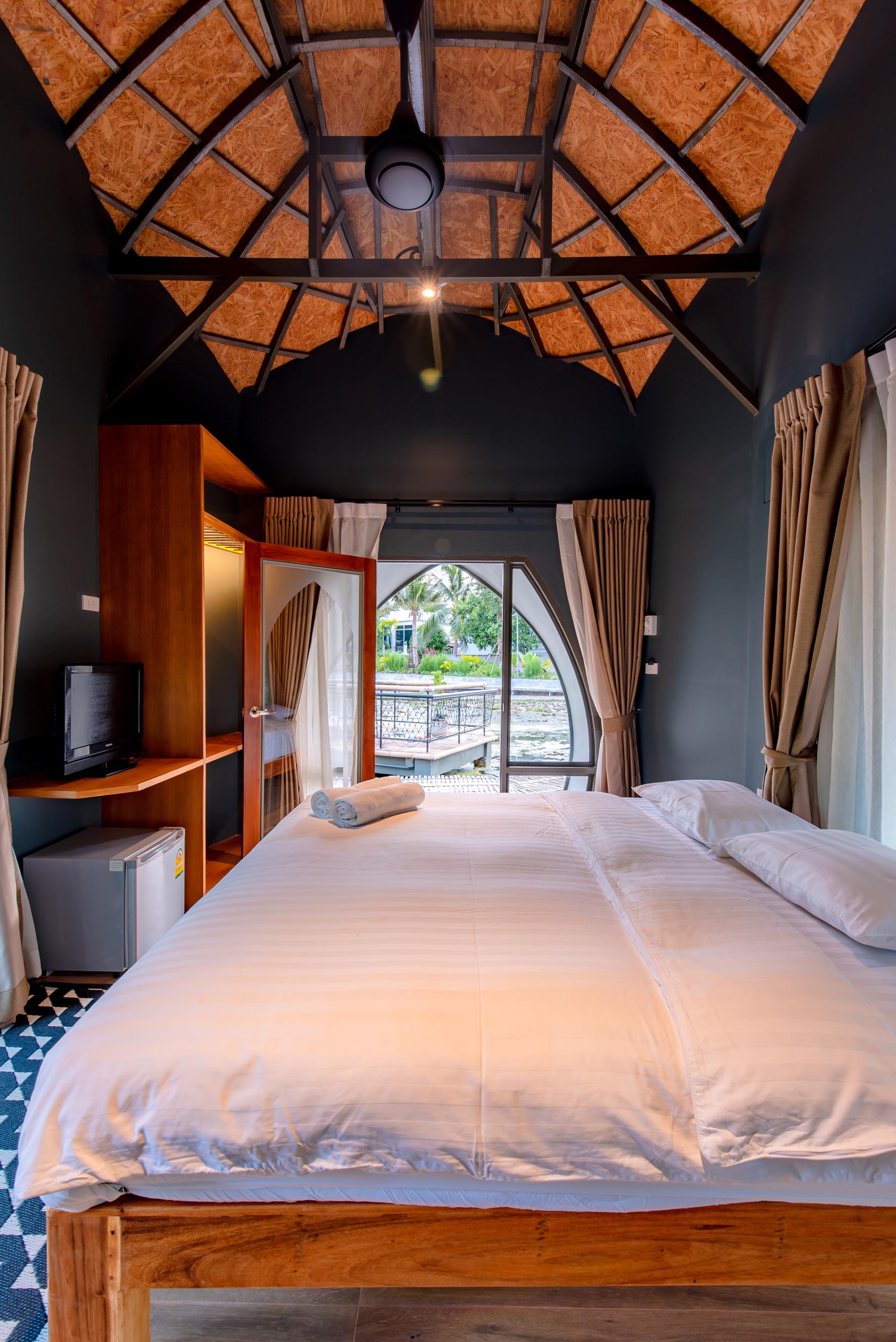 At dusk, the eco-lodge is lit by exterior lighting that highlights the design of the cabins, as well as the pathways and lotus pond.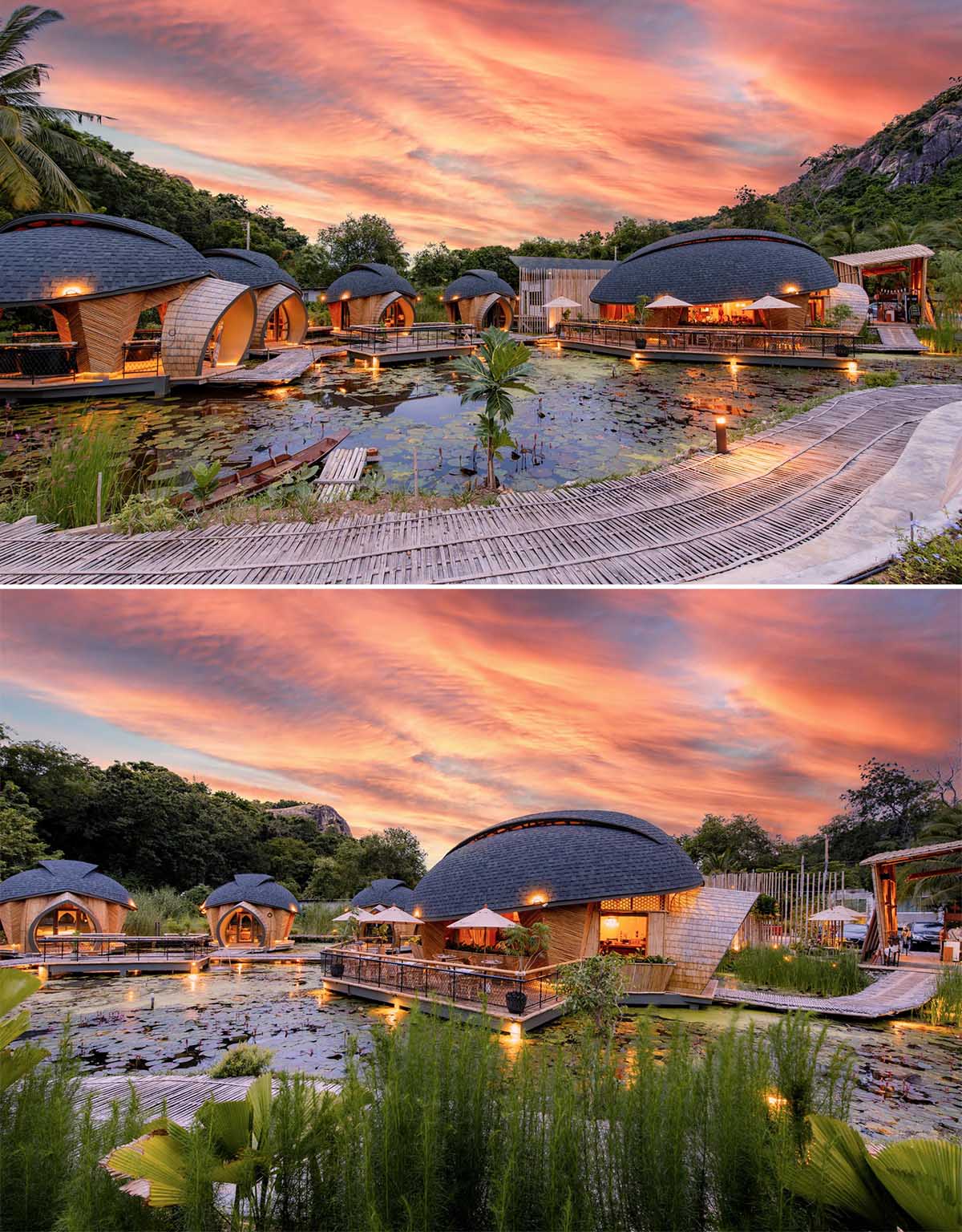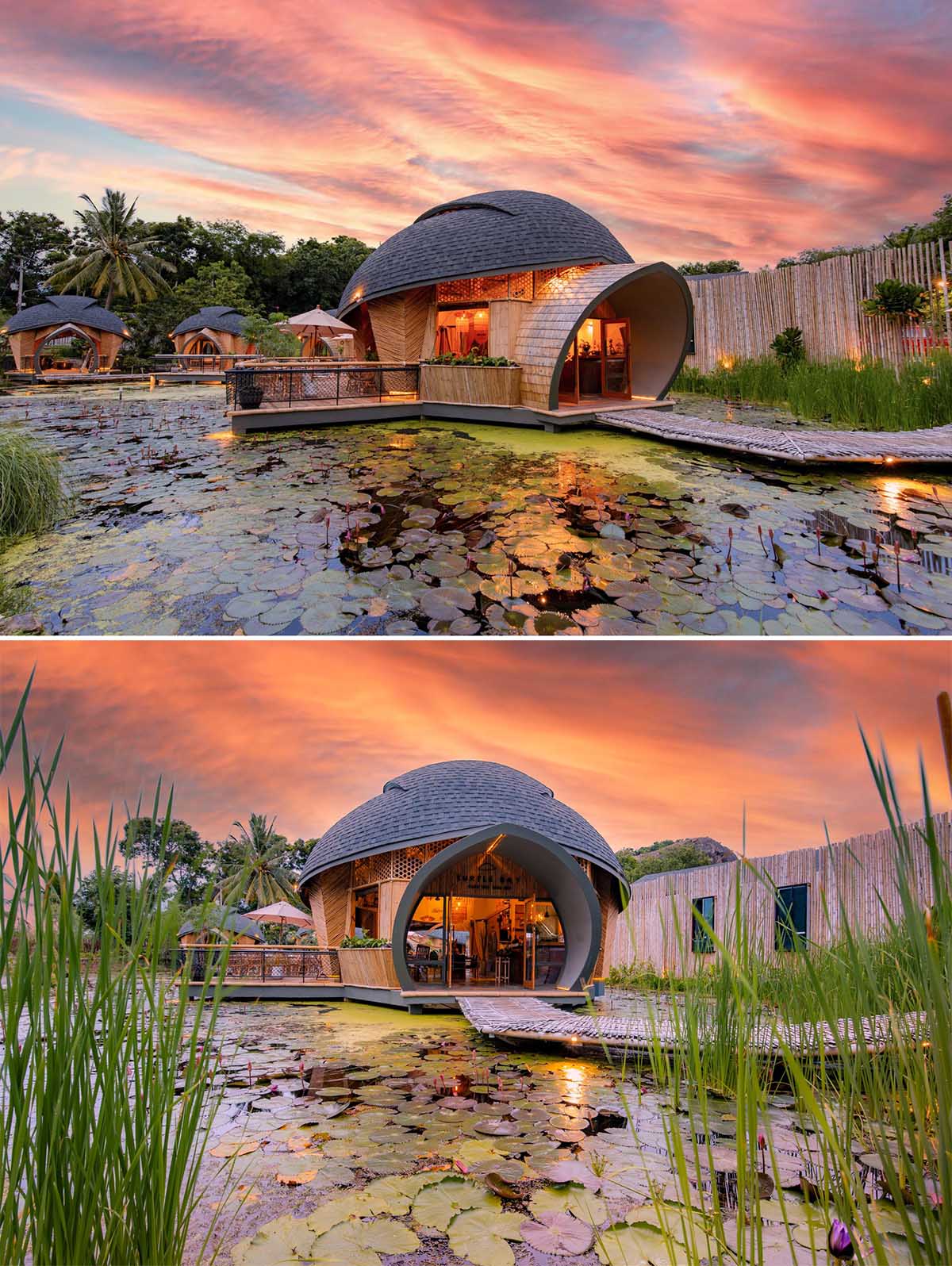 Photography: TonPixelPro | Architecture firm: Dersyn Studio Co., Ltd. | Principal architect: Mr. Sarawoot Jansaeng-Aram | Design team: Sarawoot Jansaeng-Aram, Nitaya Mokharat, Paly Poopradit, Suchin Thongmorn, Sahraw Rahamadprasert, Jagkree Phetphosree and Satit Khotchanan | Interior design: Sea Harmony | Civil engineer: Dersyn Studio Co., Ltd. | Structural engineer: Narathip Deekaew | Construction: Chakaj Team and Clear point Inter | Lighting: Boviga Lighting