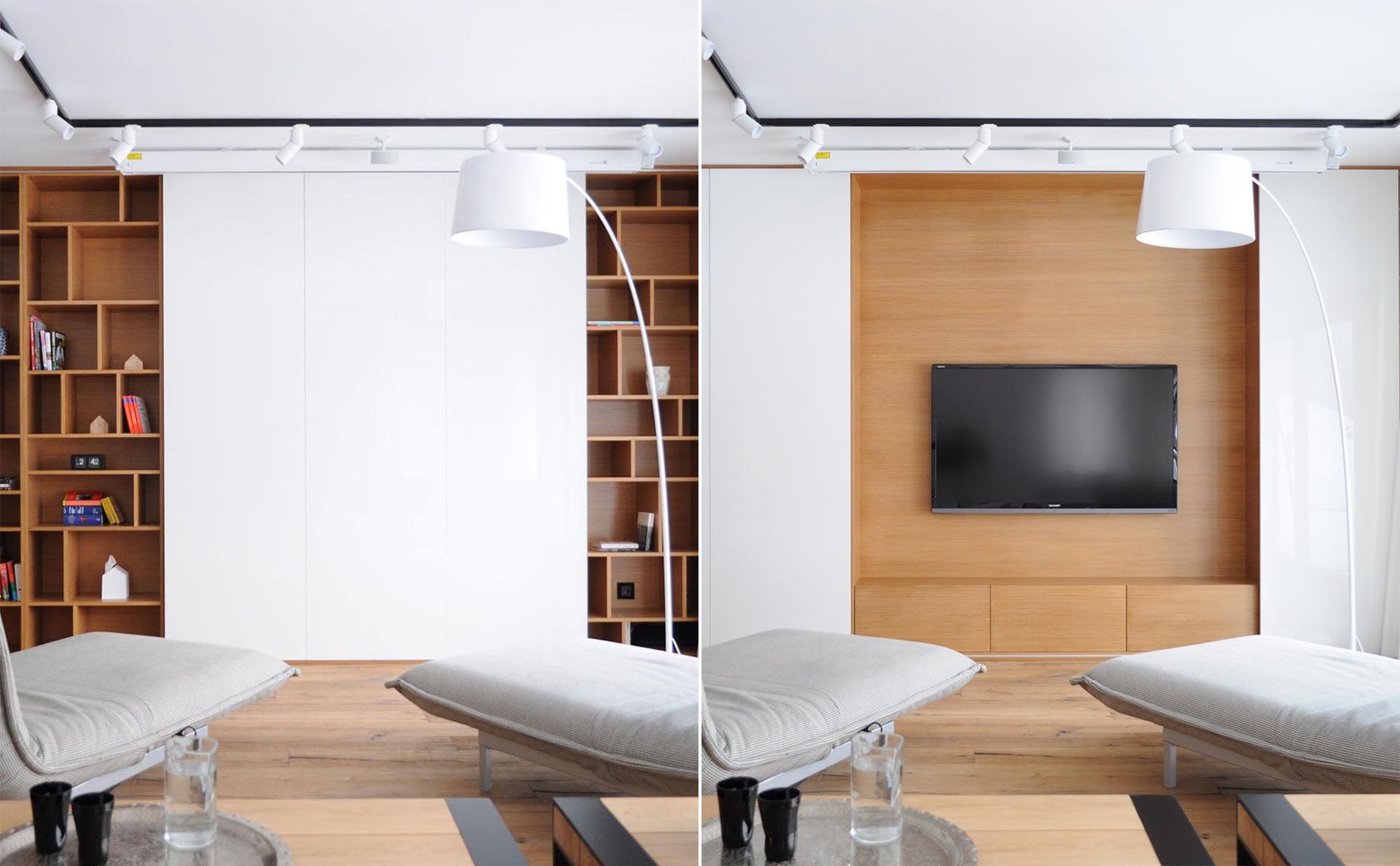 When Widawscy Studio Architektury designed an apartment for a couple in Myslowice, Poland, they came up with a living room wall design that would hide the TV when not in use.
The wall has wood bookshelves with floor-to-ceiling white panels.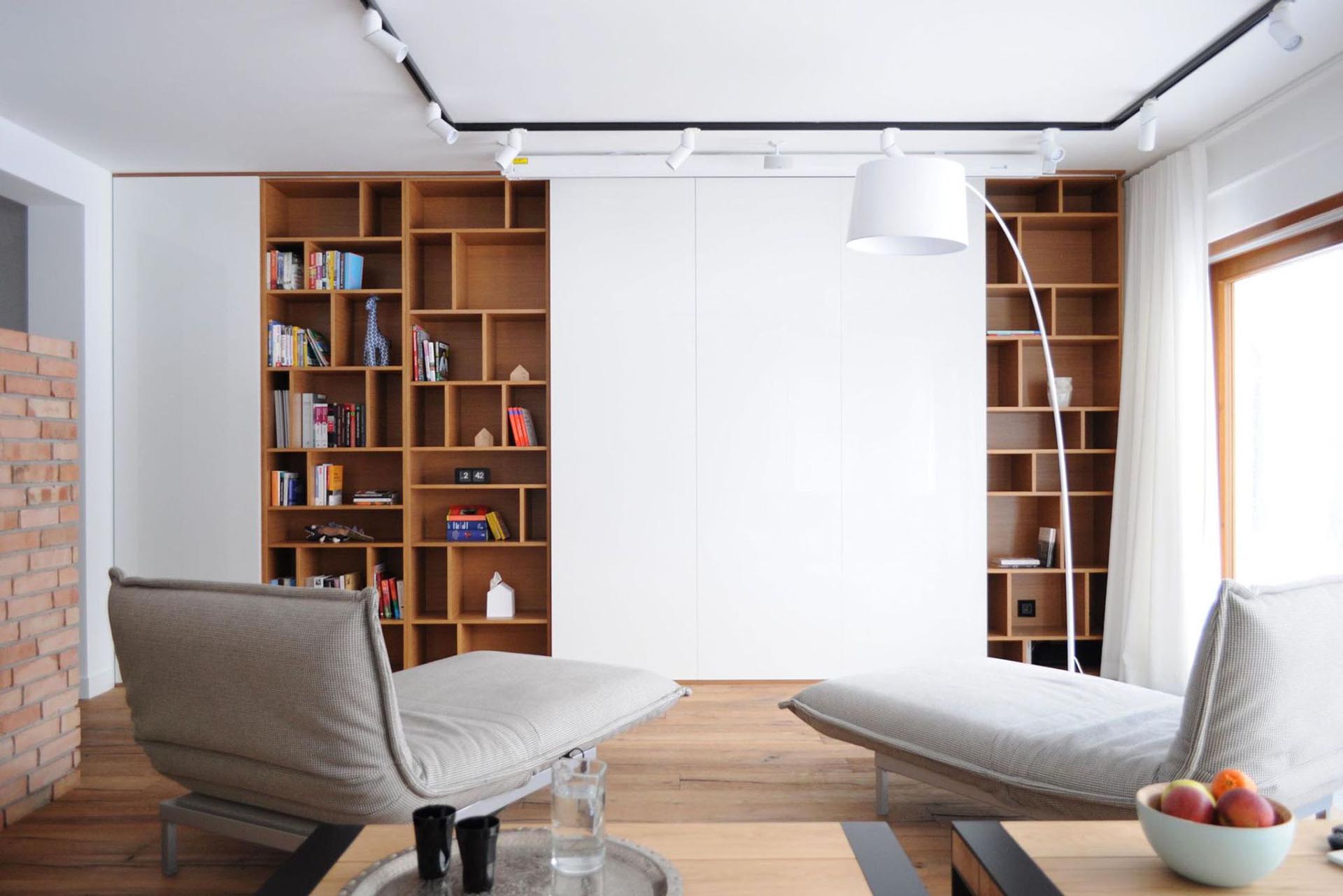 White panels sit on a track that allows them to slide to either side, hiding the bookshelves, and at the same time revealing the TV and some low cabinets.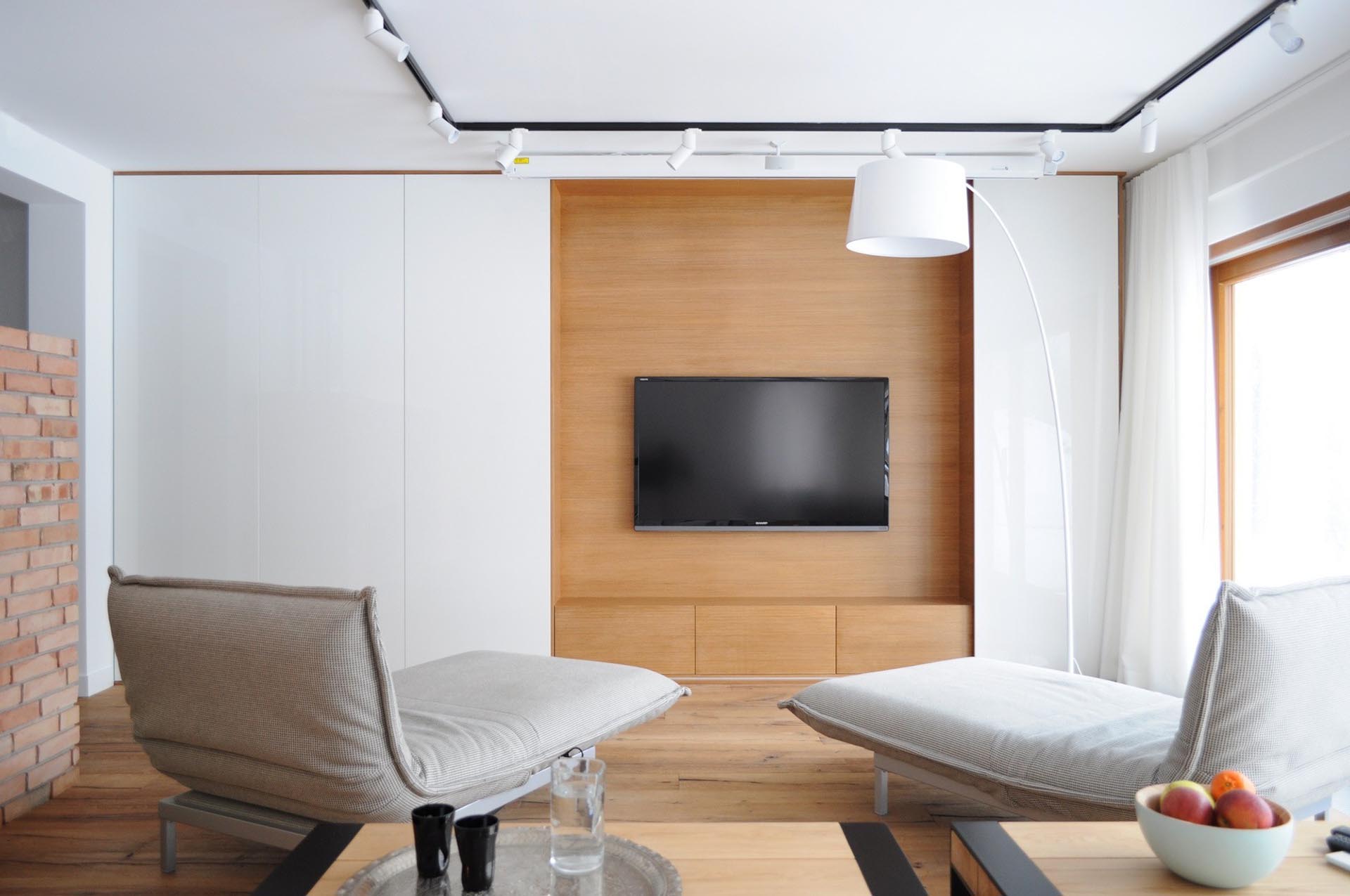 Photography by Widawscy Studio Architektury