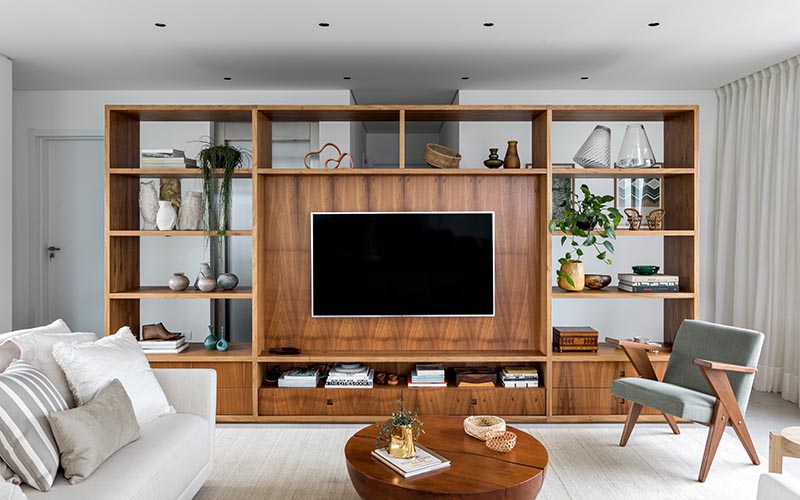 Architect Leandro Garcia was recently tasked with renovating an apartment in Matinhos, Brazil, and as part of the update, the entrance walls were removed and replaced with a large wood room divider.

In the layout below, you can see the highlighted red areas were walls that were demolished, and where the new room divider was added.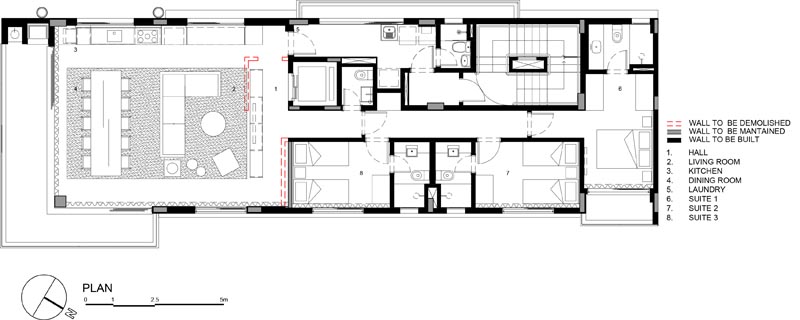 The new room divider, made from Freijó wood, creates a space to welcome residents and visitors before entering the open floor plan of the living room, kitchen, and dining area. It also allowed the architect to keep access to the private rooms and laundry somewhat hidden from view.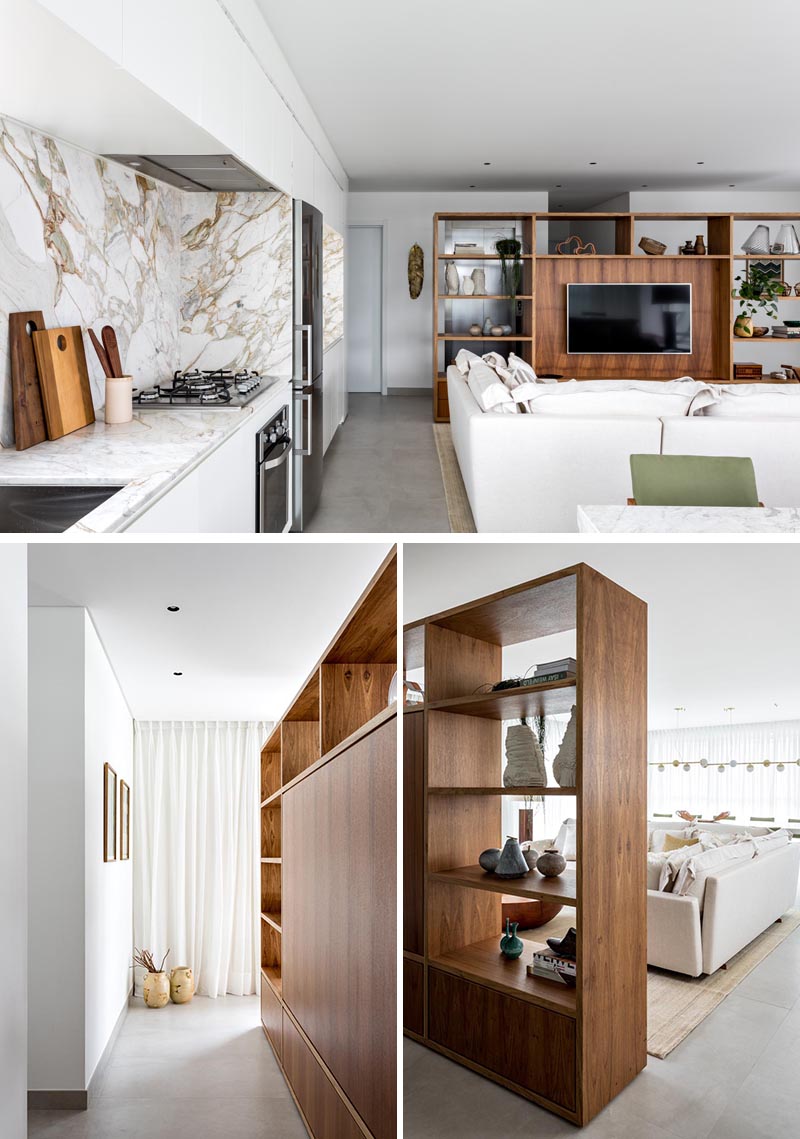 From the living room side, the shelving unit provides the ideal location for the TV, as well as storage in the form of bookshelves and drawers.
By having the open shelves, the room divider doesn't seem like such a large and solid piece of furniture, it also allows the light from the windows through to the space behind it.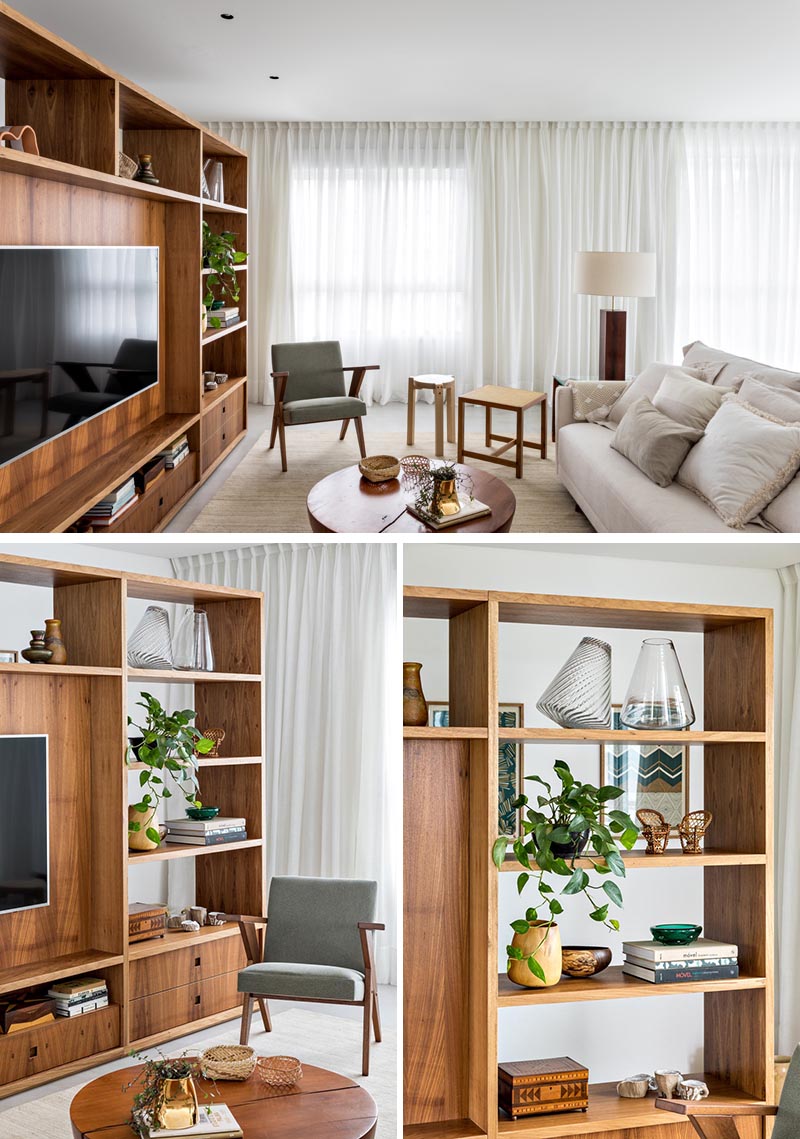 Photography: Fran Parente | Architect: Leandro Garcia | Contributor: Camila Pagnoncelli