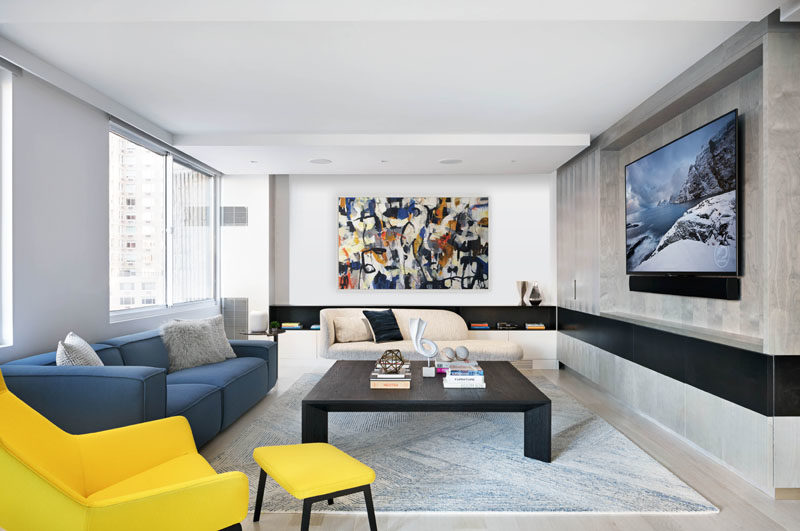 Design firm StudioLAB, has completed the interior renovation of two apartments in New York City, transforming them into one large apartment with four bedrooms.
Stepping inside, we can see there's a hallway that opens up to the kitchen and dining area. A bright blue backsplash in the kitchen adds a pop of color, while the marble counters extend up the wall and onto the ceiling, marking the separation of the kitchen/dining area from the living room.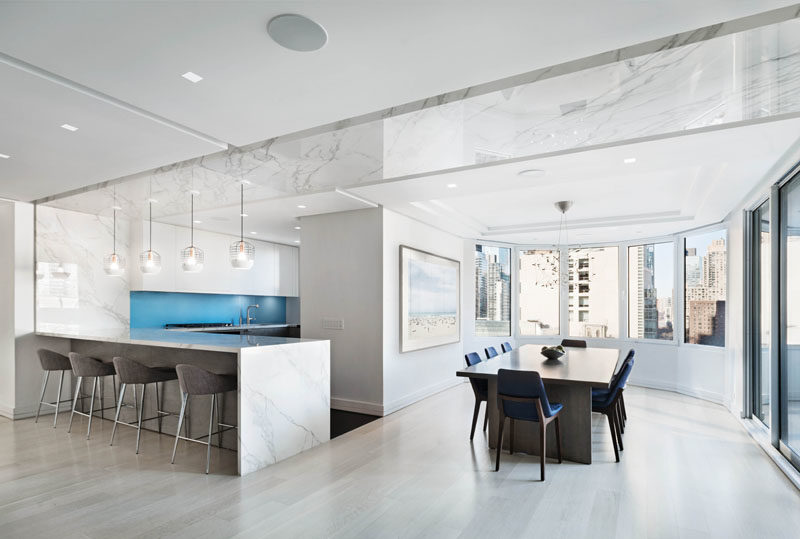 ---
In the dining room, a curved section of windows provides views of the city, while a sculpture metal chandelier anchors the dining table in the space.
---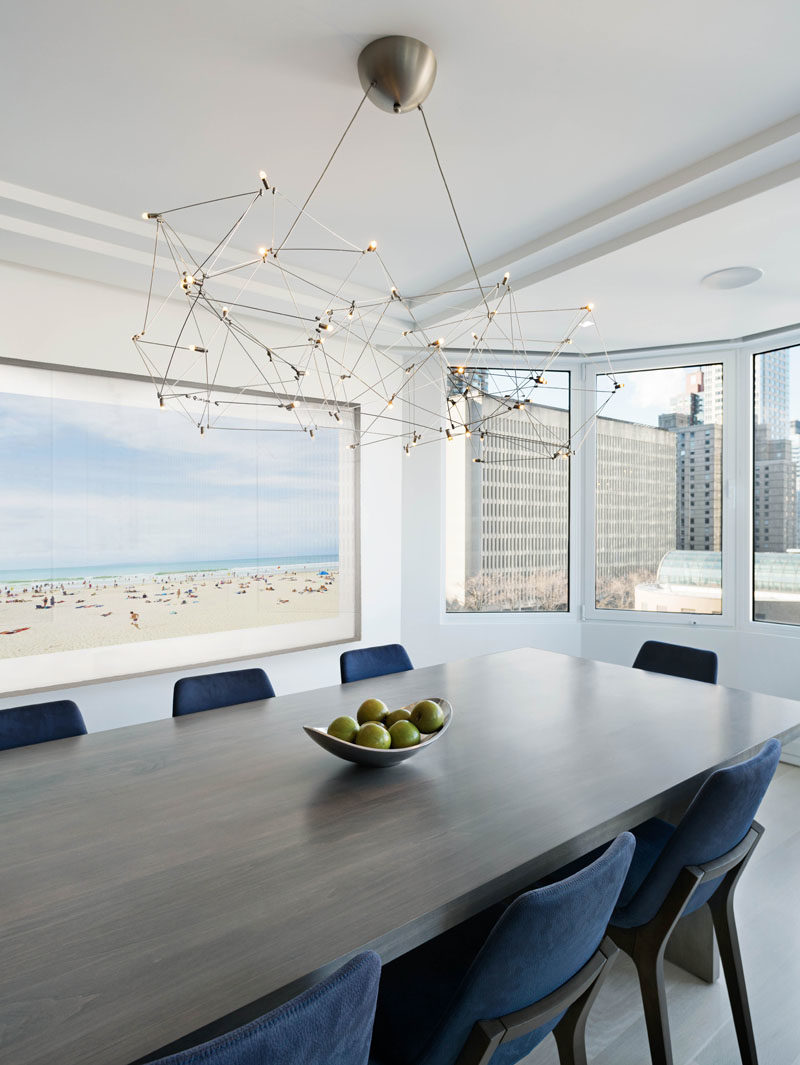 ---
A yellow armchair and ottoman add color, brightness, and a sense of fun to the interior.
---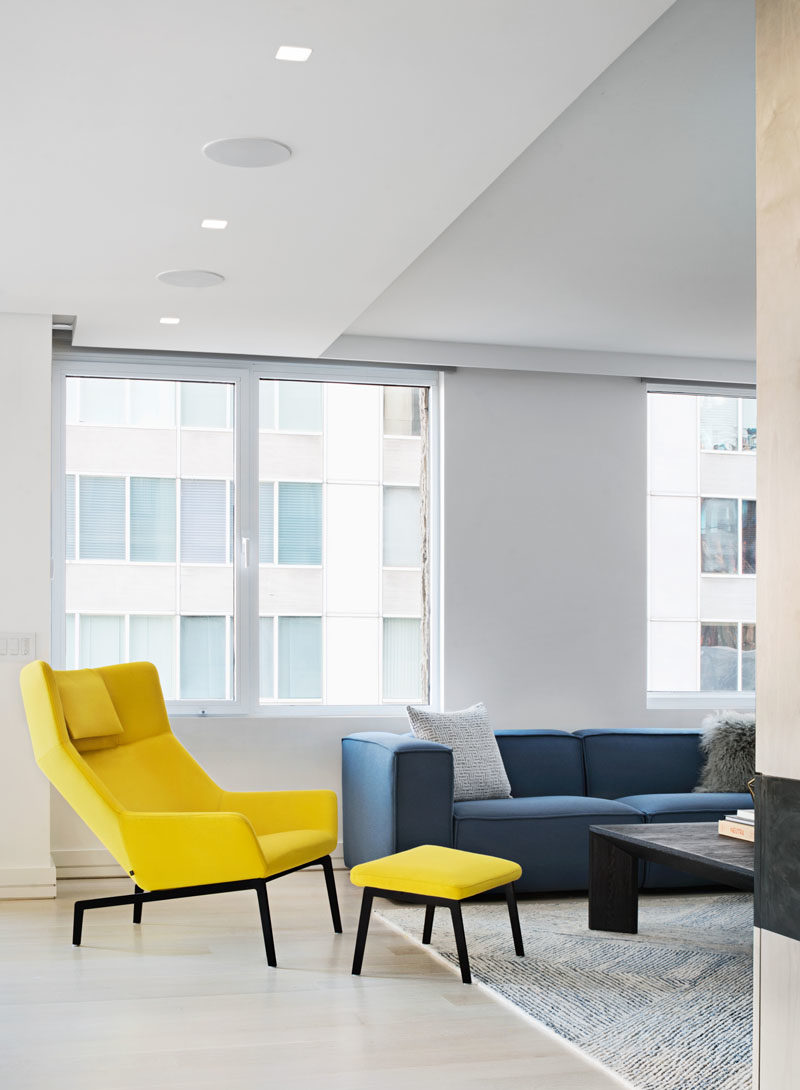 ---
In the living room, a blackened steel inlaid panel wraps around the room and transforms into a floating bookshelf, while the television has been recessed into the wall.
---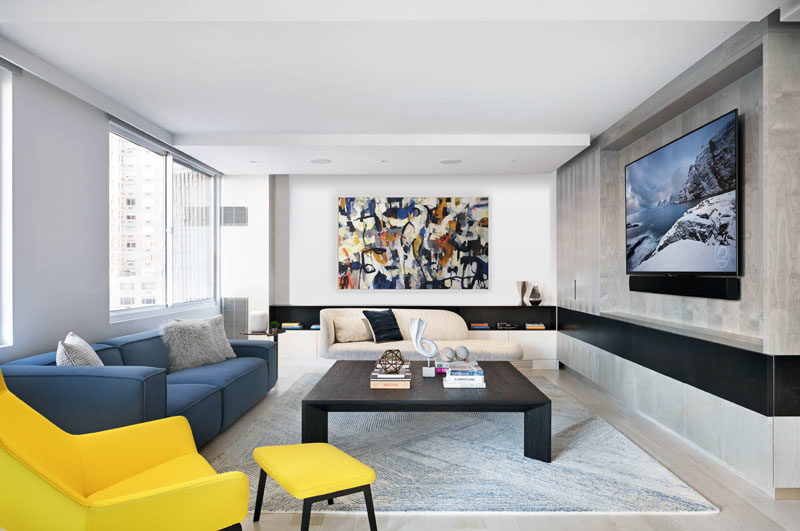 ---
Next to the television is a cabinet that bends into the grey-washed birch veneer millwork, and opens to reveal a custom designed liquor bar.
---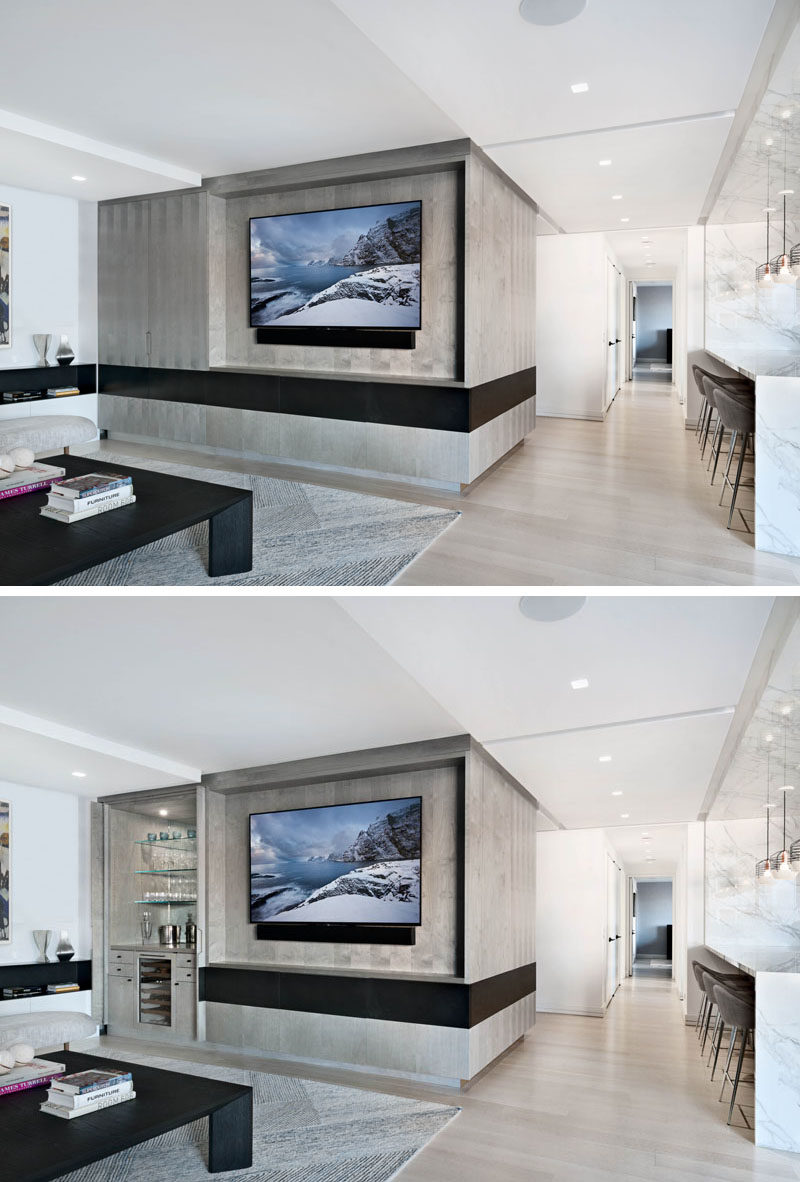 ---
The apartment also has a playroom with a colorful wallpaper and a row of built-in cabinetry providing storage.
---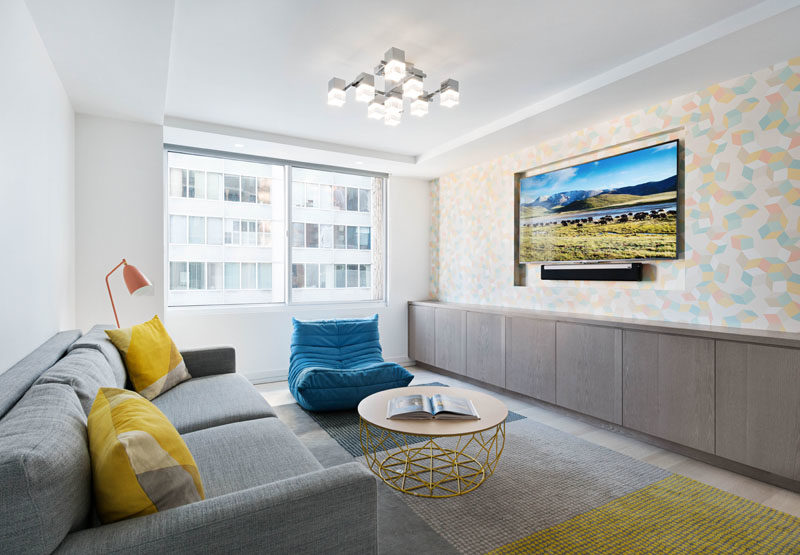 ---
In the master bedroom, the blackened steel inlay reappears inset into the wardrobe wall unit.
---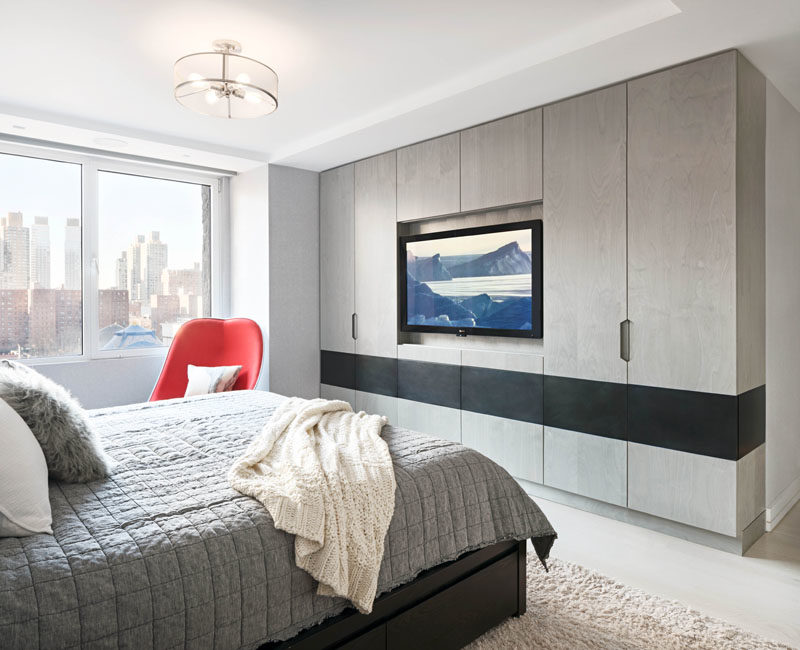 ---
The kid's bedroom contains a custom curved desk area, that's been built beneath the bay windows to take advantage of the views.
---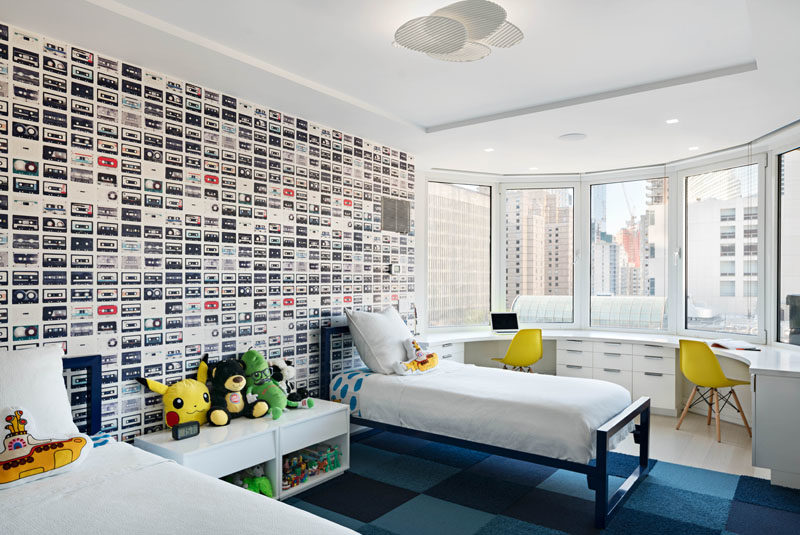 ---
In one of the bathrooms, light blue tiles have been used to create a soft accent wall in the bath/shower, while a dark wood vanity is topped with a grey counter.
---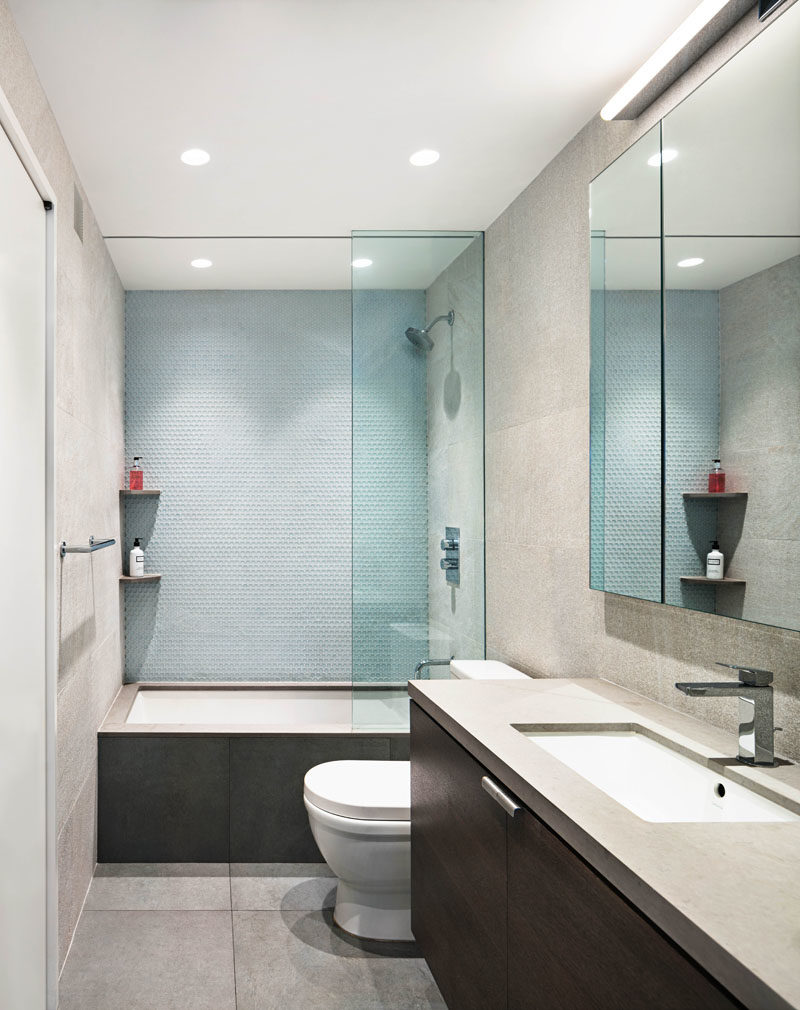 ---
Get the contemporist daily email newsletter – sign up here