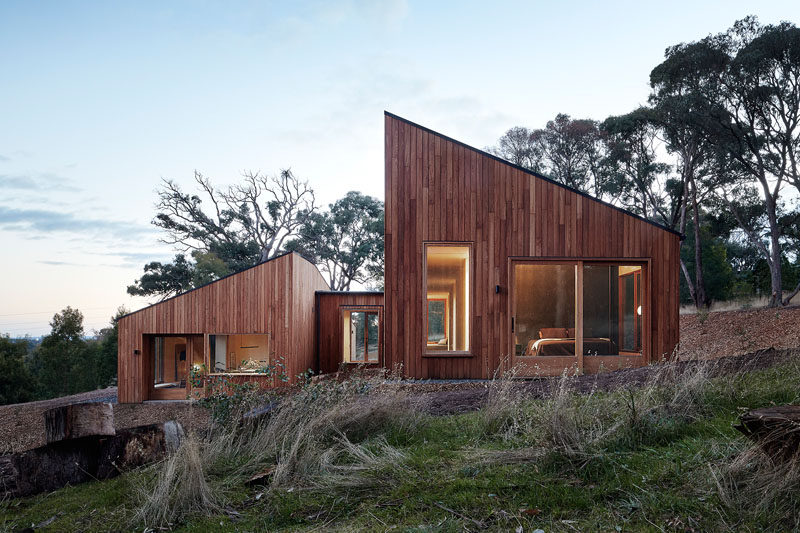 Moloney Architects have recently completed a new home in Invermay, Australia, that's named the 'Two Halves House', as the house is split with the social areas in one half and the sleeping areas in the other.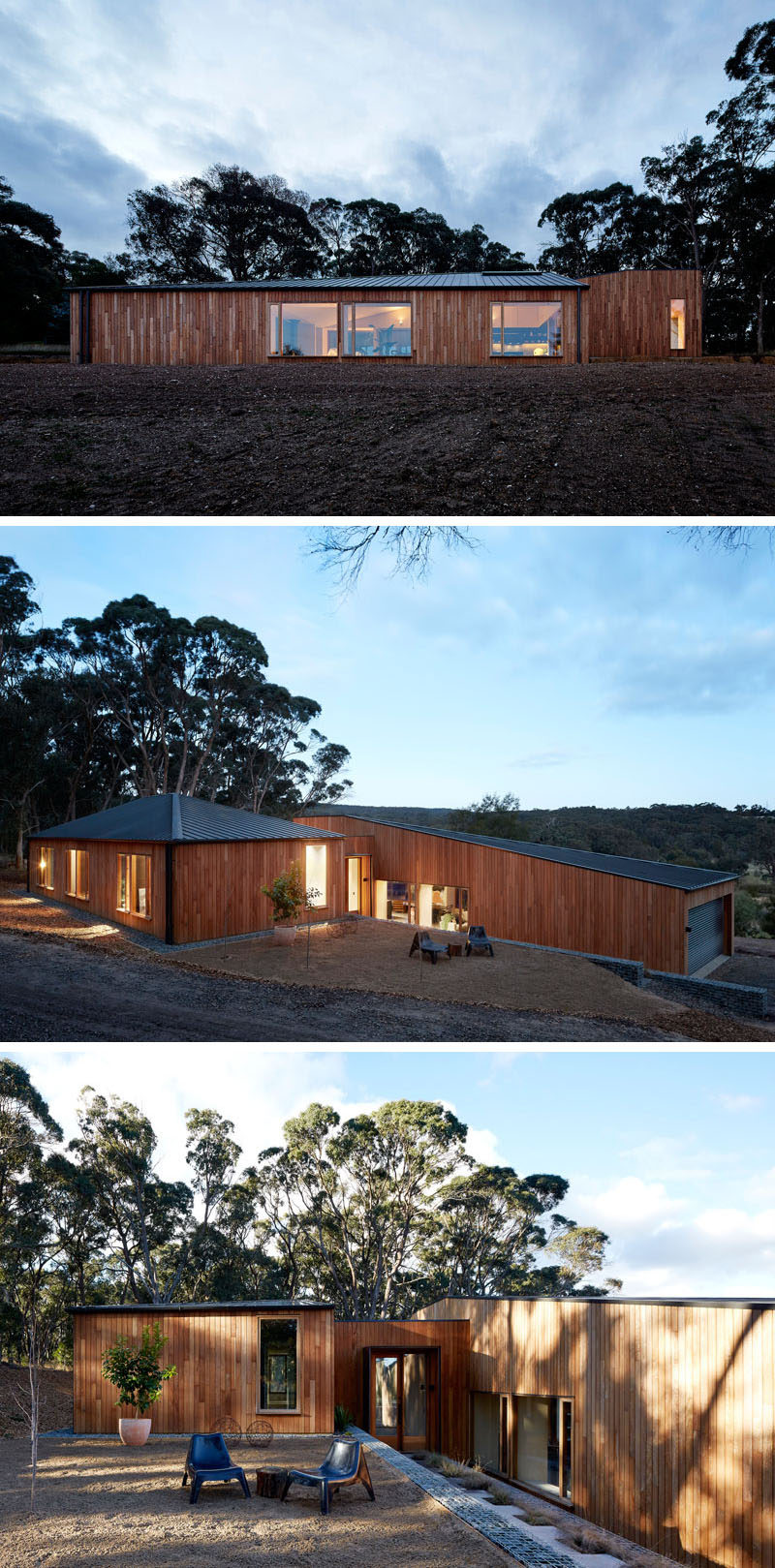 ---
Inside the home, Moloney Architects applied a uniform birch-faced plywood finish throughout to create a sense of warmth and to reinforces the monolithic form of the interior's angled ceilings.
---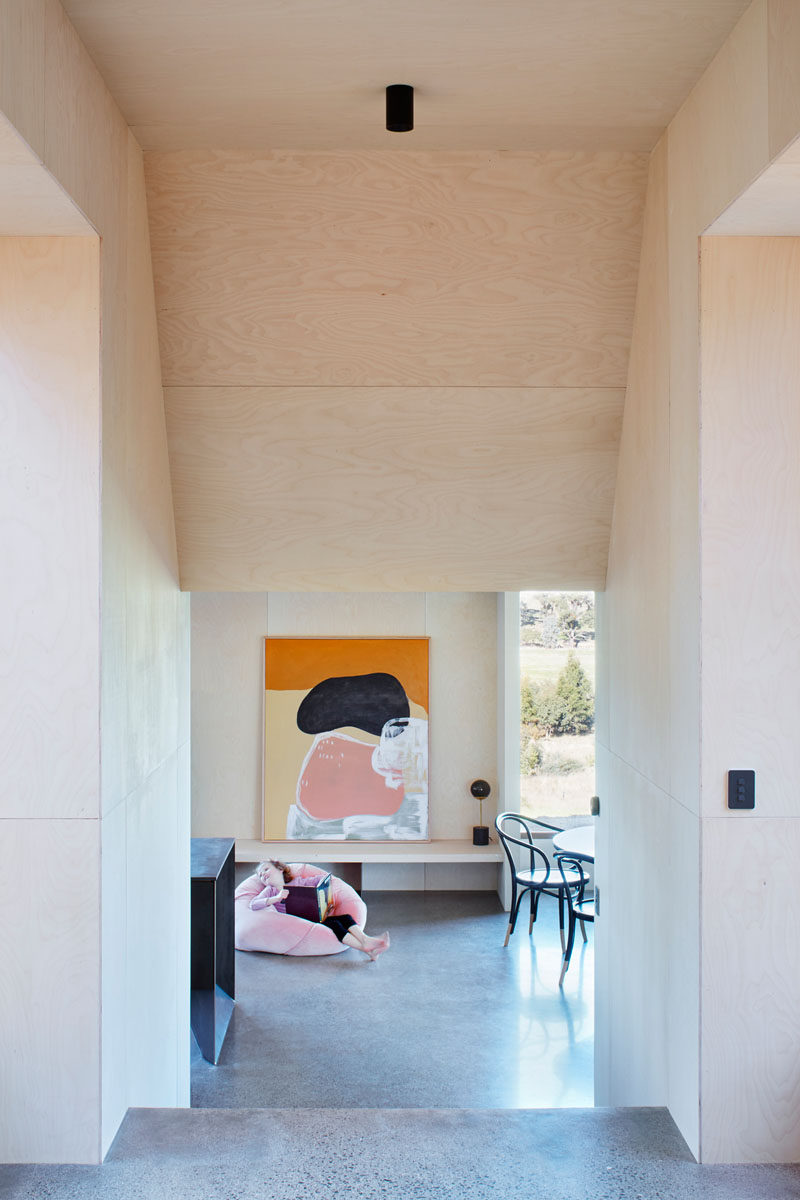 ---
The main social area has the living room at one end and it's focused on the black fireplace, while a purpose-built, low-set bench seat that runs around the room, creating a space for guests and inhabitants to have casual, comfortable sit-downs.
---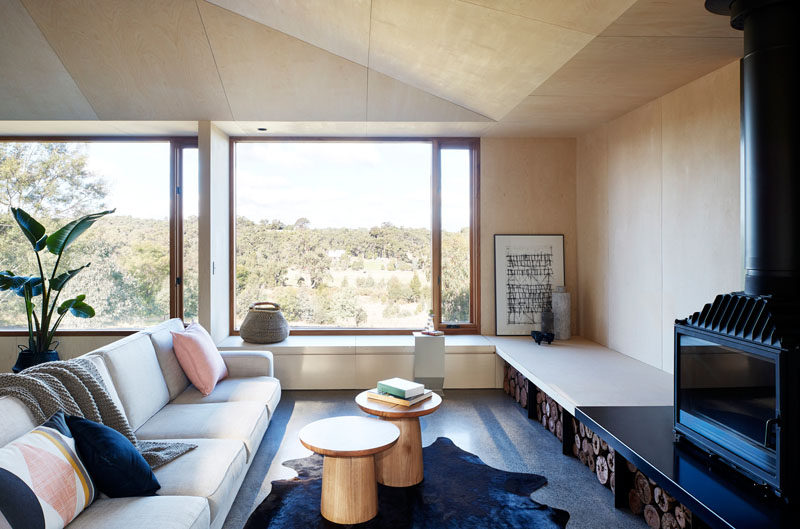 ---
Separating the living room and the kitchen is a dining area furnished with a matte black, round dining table and chairs. Next the dining area is a tall window with a bench, that creates a space for someone to gaze at the surrounding nature.
---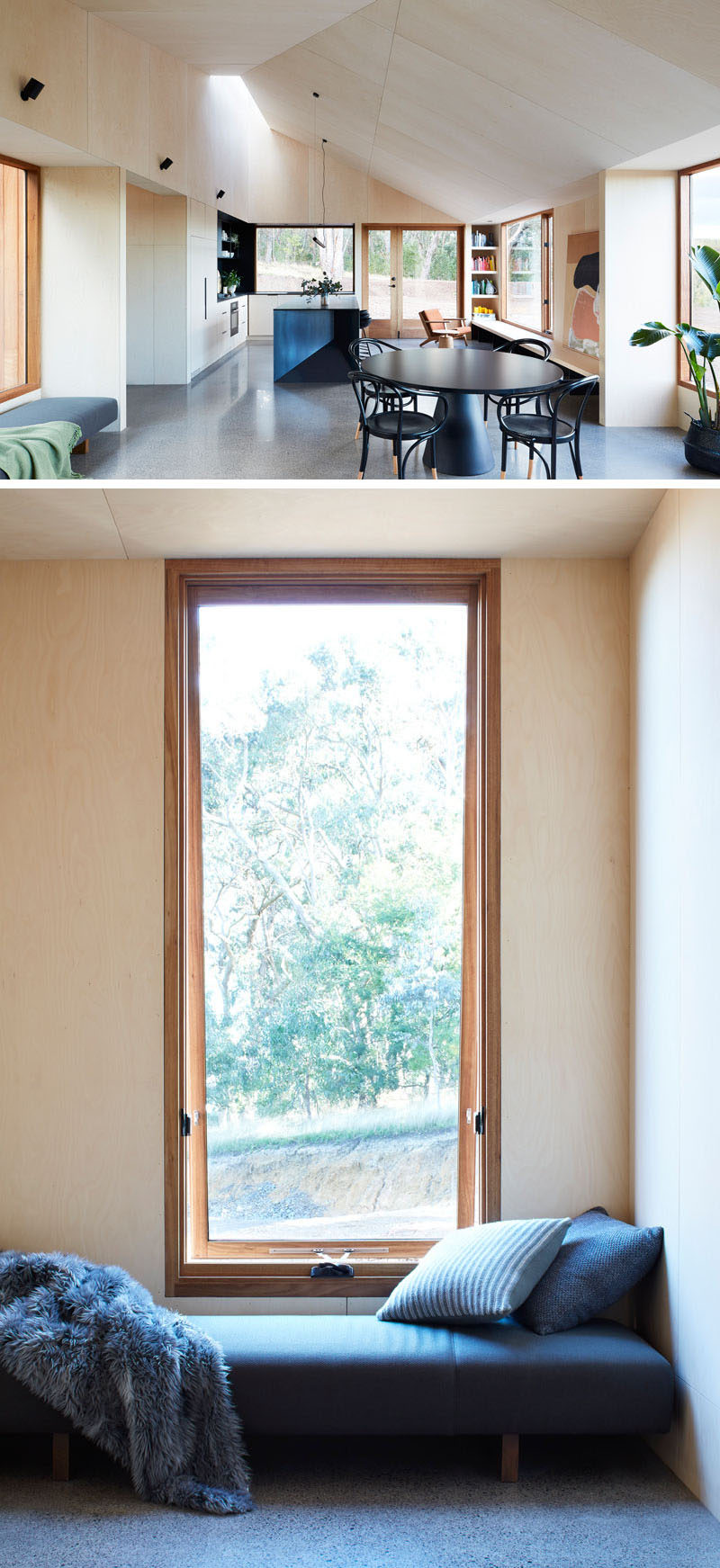 ---
The kitchen has been designed as a communal zone with plenty of space. A large black island with seating matches the black shelving, backsplash and countertop, creating a bold and contemporary look.
---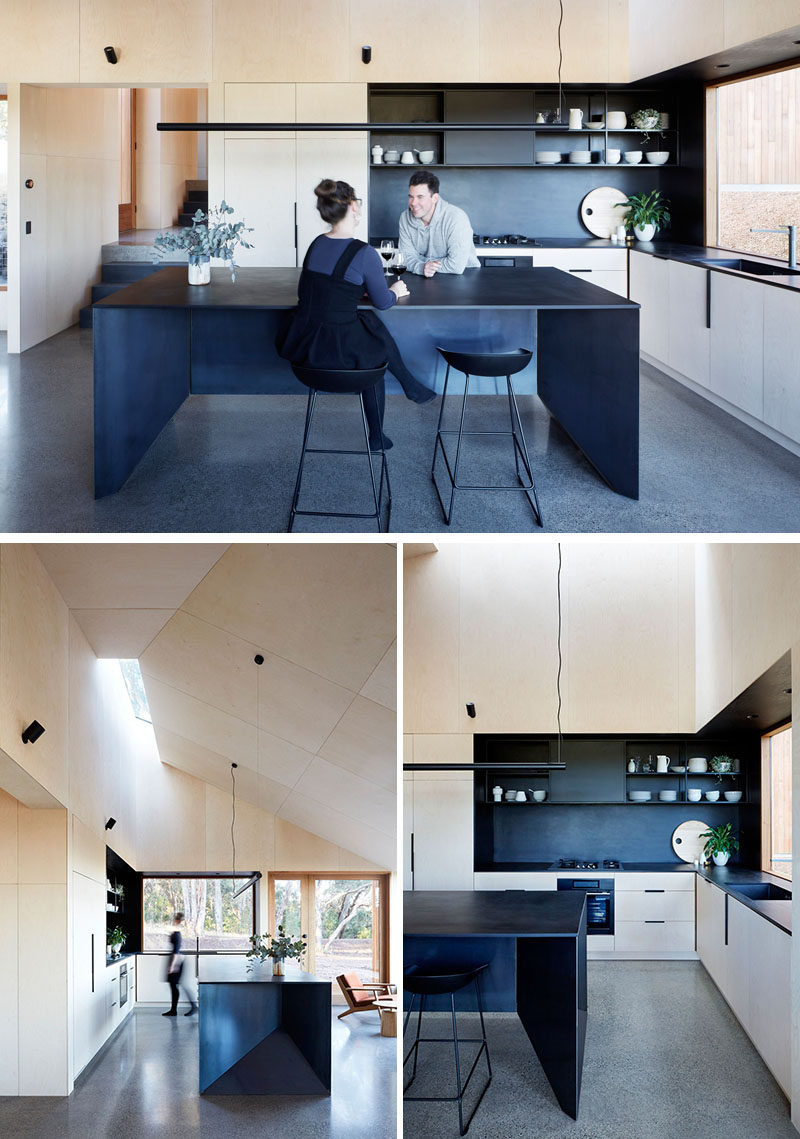 ---
A set of stairs sits next to the kitchen lead up to the second half of the home that houses the bedrooms and bathrooms.
---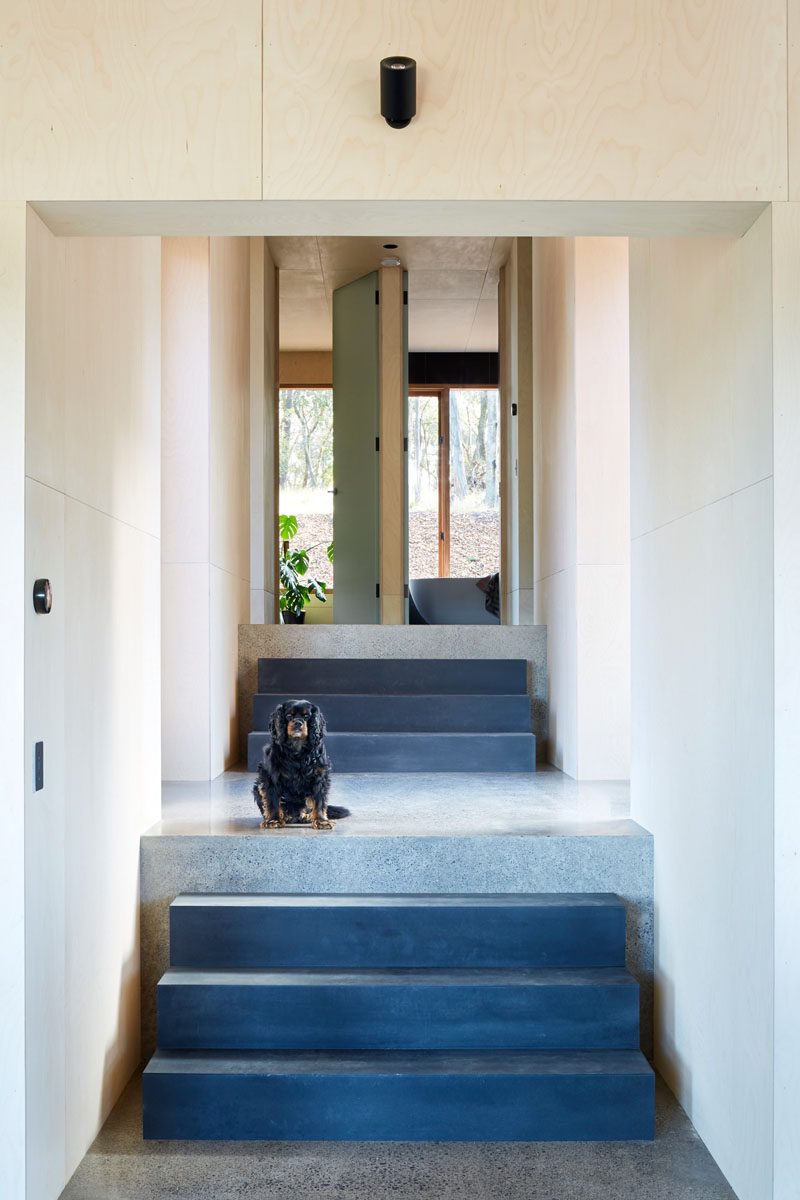 ---
A pop of color has been added to this bedroom by the use of light blue, floor to ceiling cabinets. Another vertical window adds plenty of natural light to the room.
---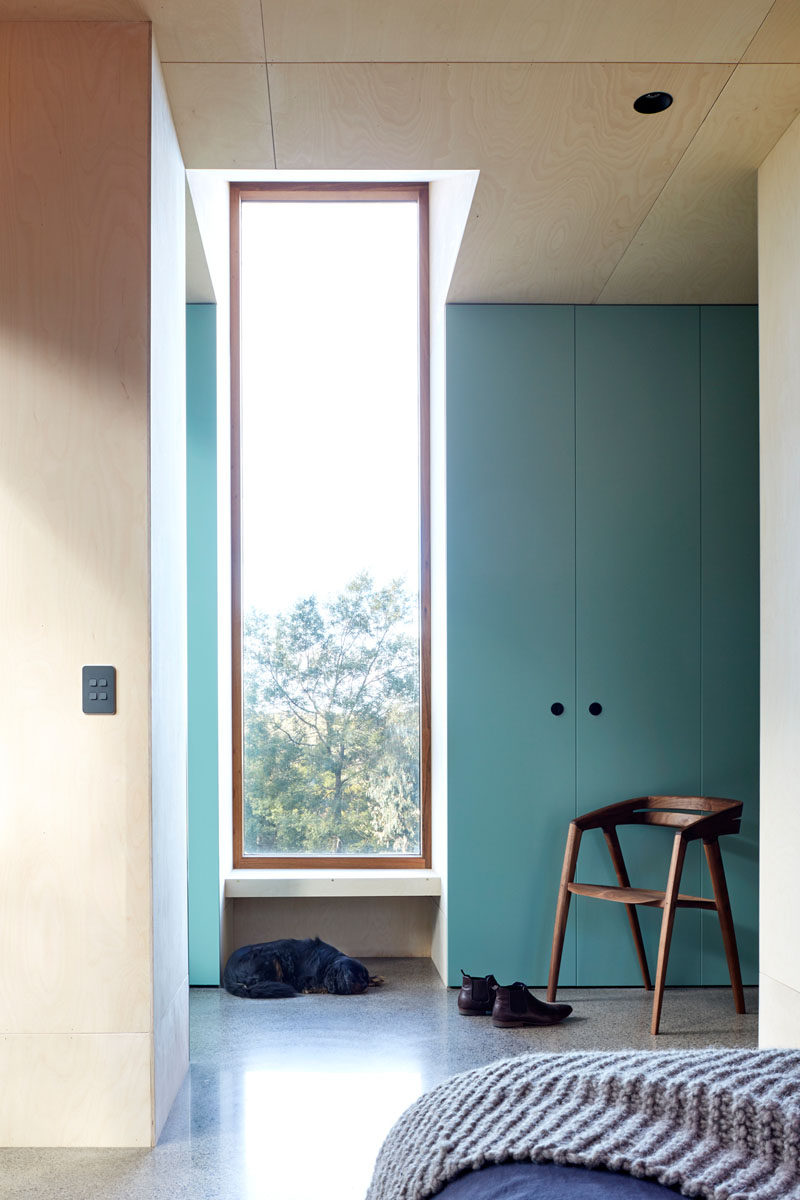 ---
The plywood continues throughout the bedrooms and contrasts the polished concrete floors.
---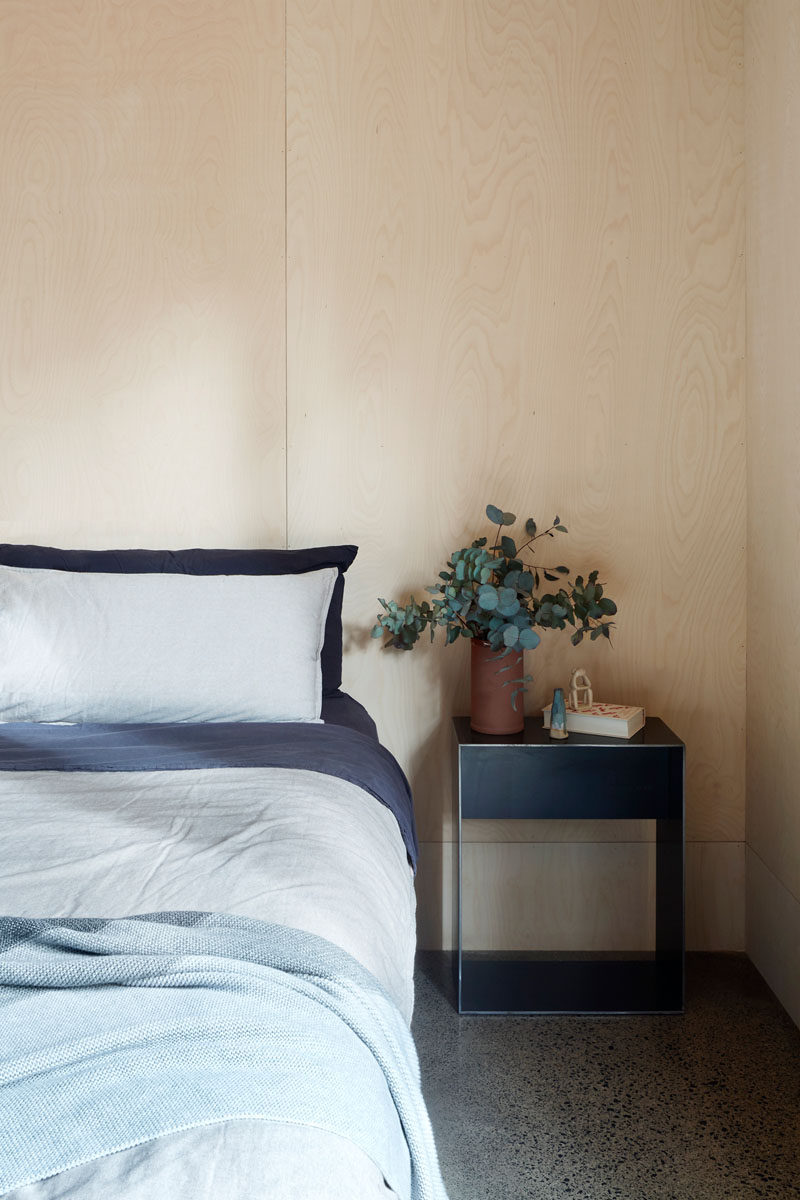 ---
In the bathroom, large black tiles have been used on the walls and floor and they contrast the wood frames and white accents like the freestanding bathtub and sink.
---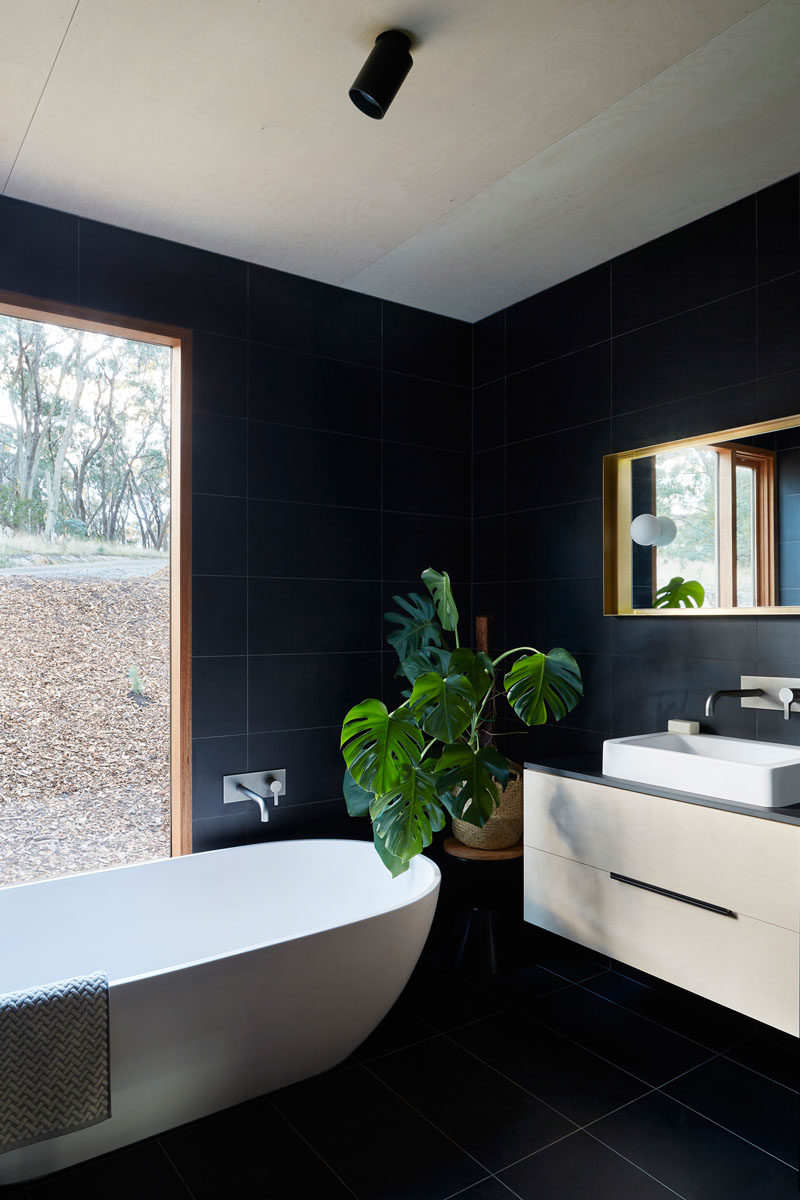 Photography by Christine Francis || Project team: Mick Moloney, Jules Moloney, Luke Taylor
---