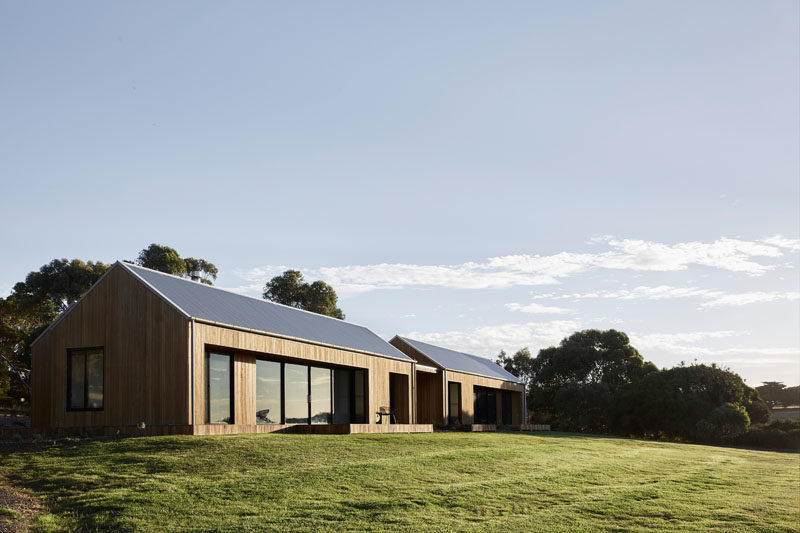 Tom Robertson Architects have designed the 'Two Pavilions House', a modern home that sits on property along the Victorian coastline of Australia.
The property was previously housing a prefabricated 70s kit home, but has now been replaced by a weekend retreat for three generations, that has a central breezeway to allow the family to share the connection to the landscape together.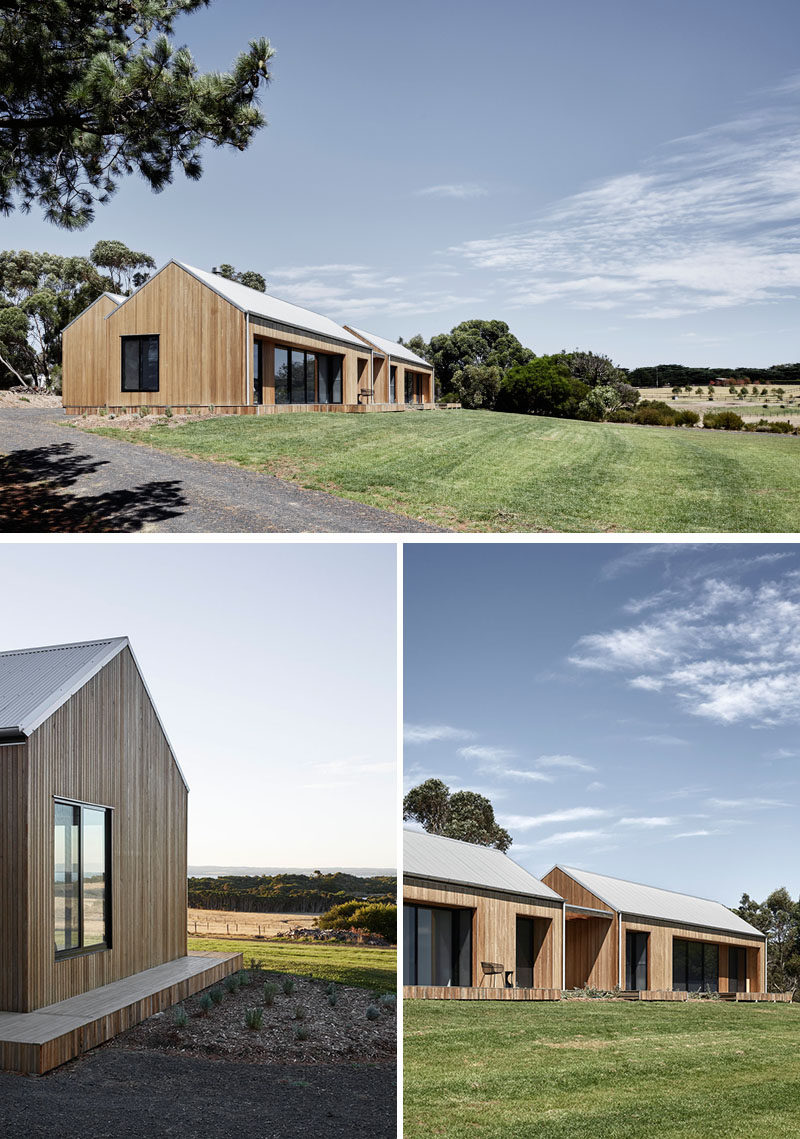 ---
The house has an exterior of Blackbutt shiplap, which helps to keep the house to have a simple, minimal, and warm aesthetic, that enables the family to focus on relaxation.
---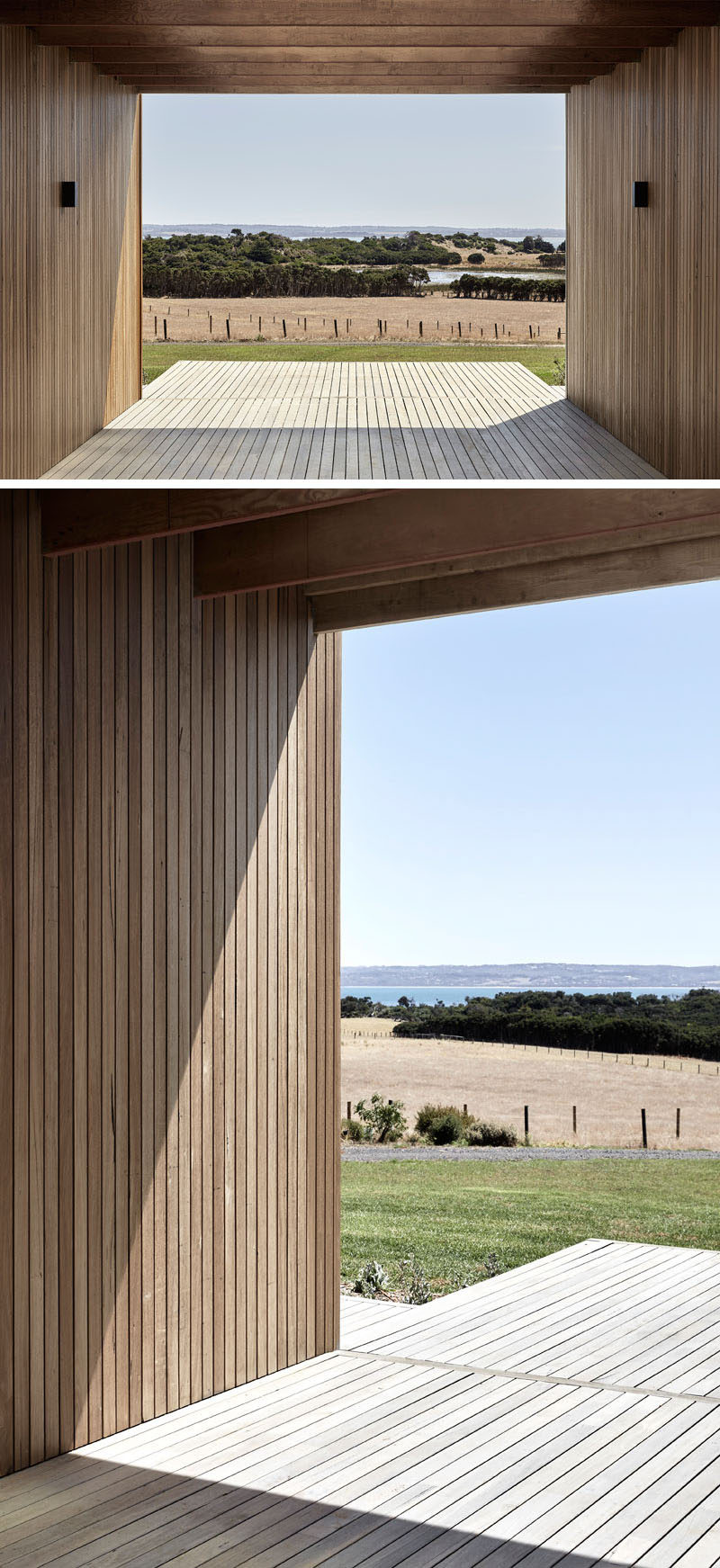 ---
The Blackbutt shiplap continues through to the ceiling on the interior of the home, while burnished concrete has been used for the flooring.
---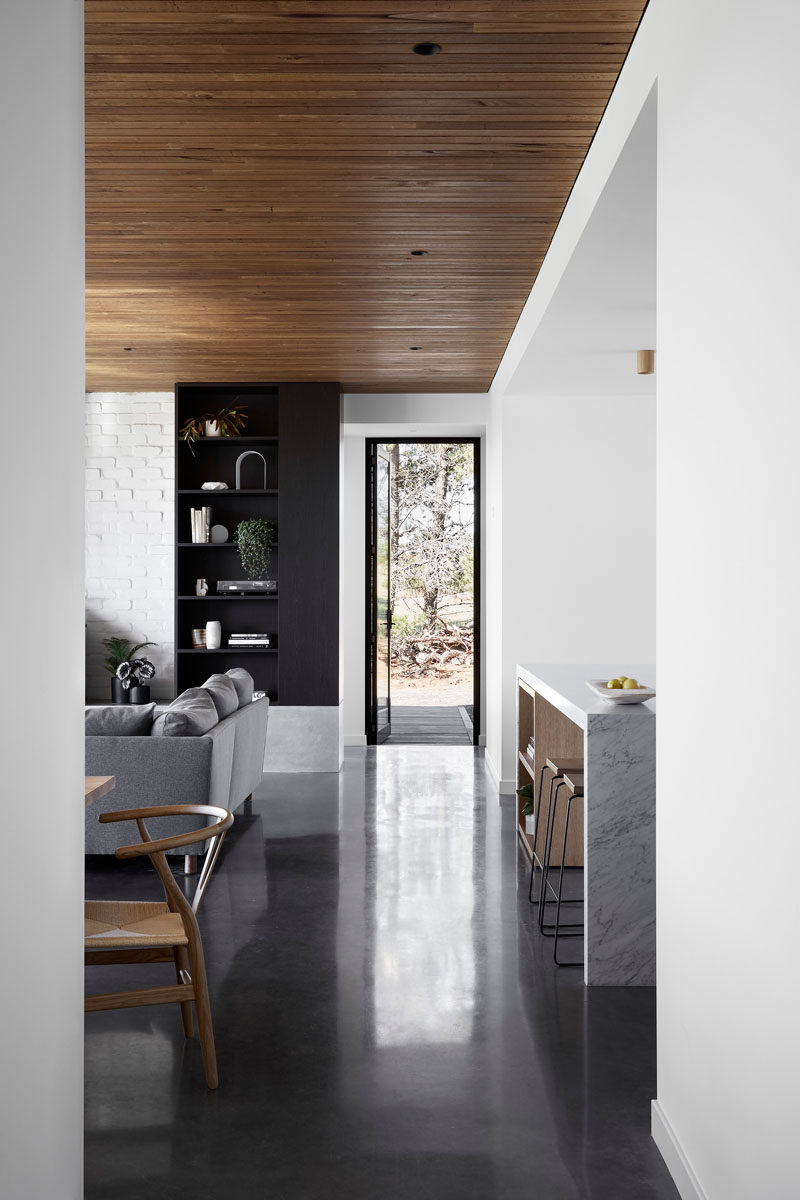 ---
The main social areas of the home are all open plan, with the living room, dining room and kitchen all sharing the same space.
---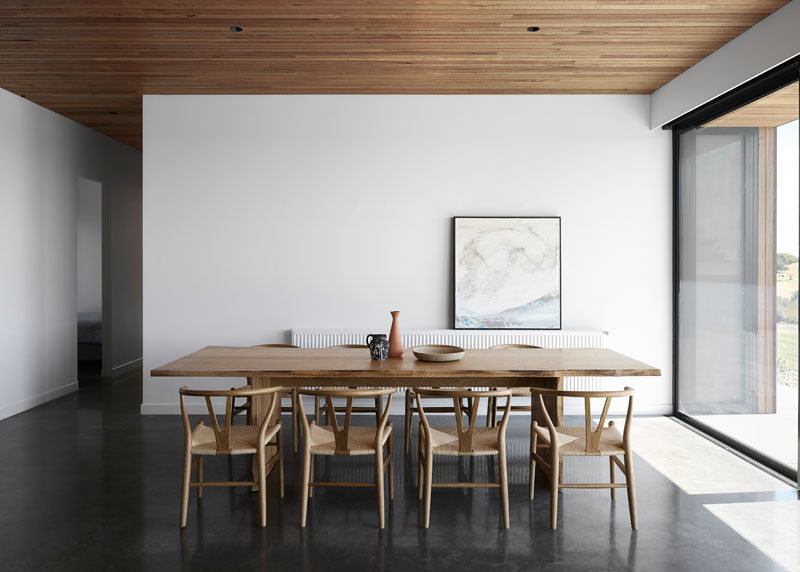 ---
The dining and living areas open up to a wood deck that has sweeping views of the coastline and water beyond.
---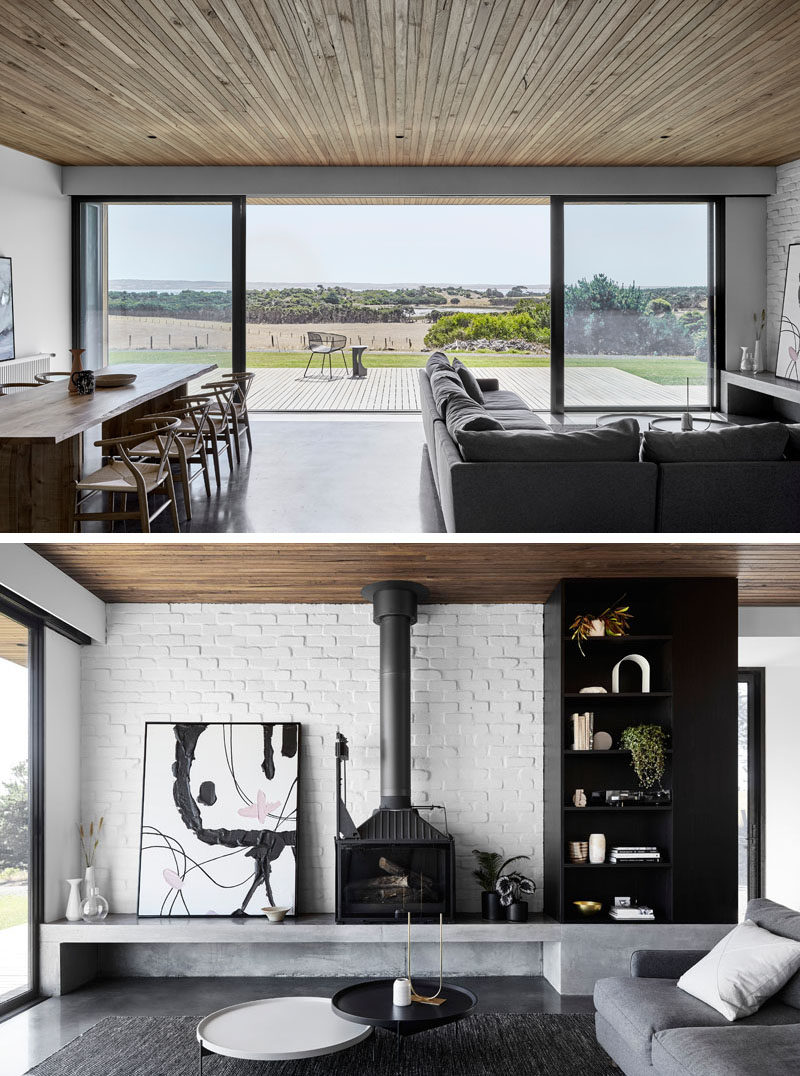 ---
In the kitchen, minimalist white cabinets have been combined with touches of exposed wood shelving, which are both a strong contrast to the dark flooring and window frame.
---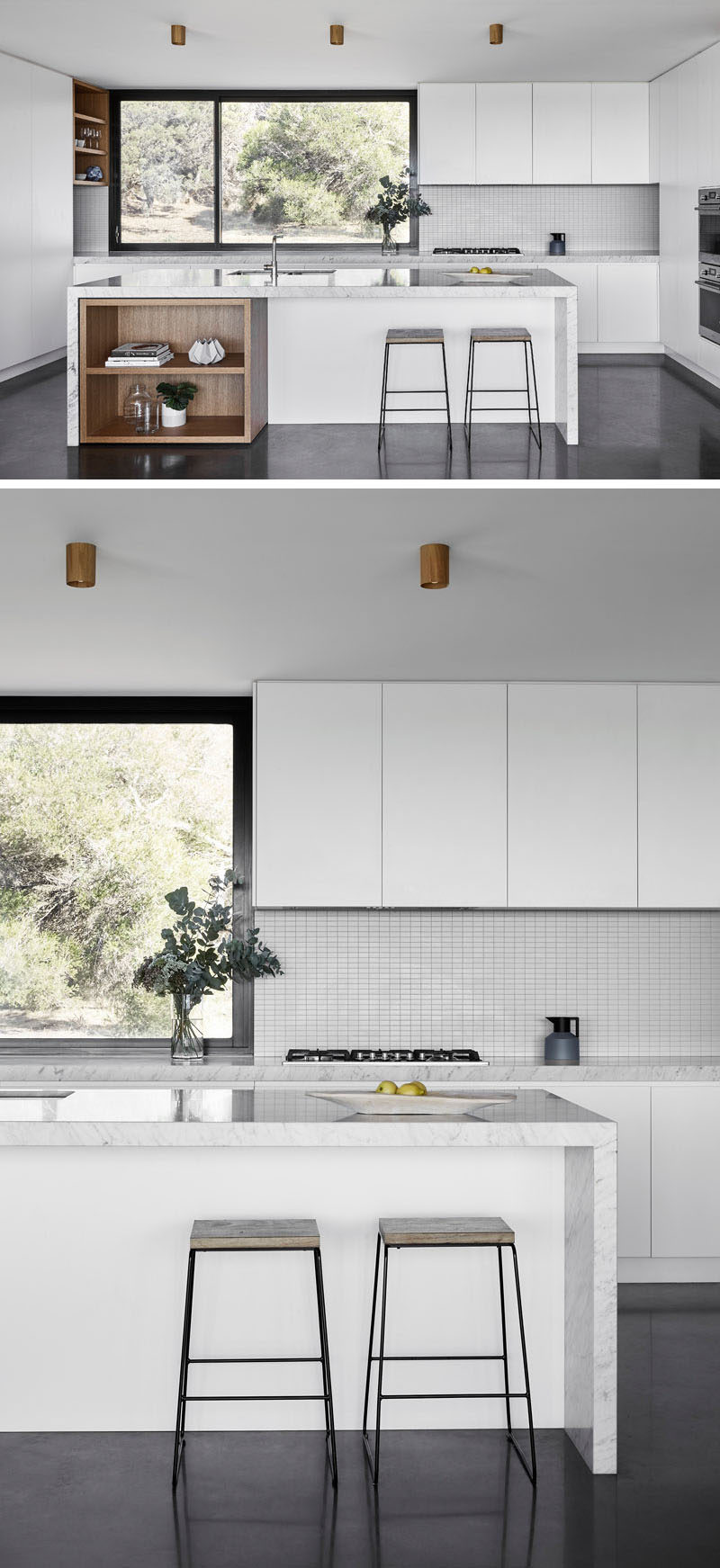 ---
In the bedroom, the furnishings have been kept simple yet comfortable, and a sliding glass door opens to the deck.
---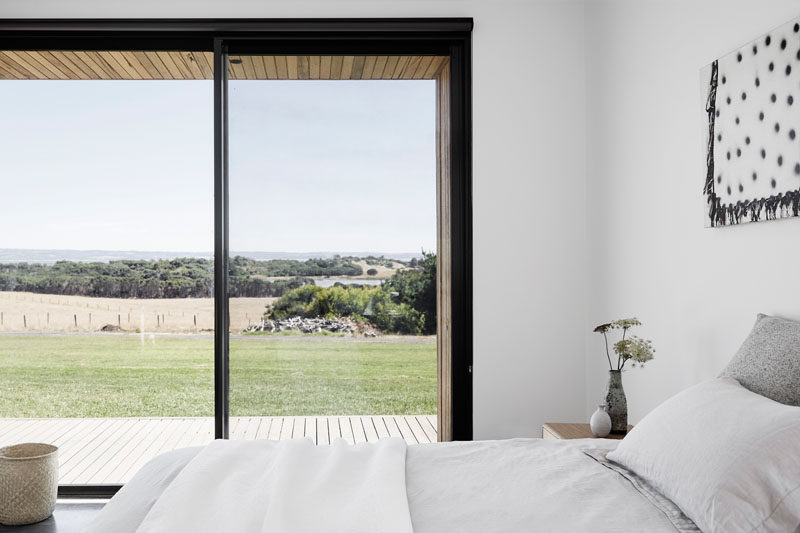 ---
In the bathroom, a wood vanity adds a natural touch to the mostly white space.
---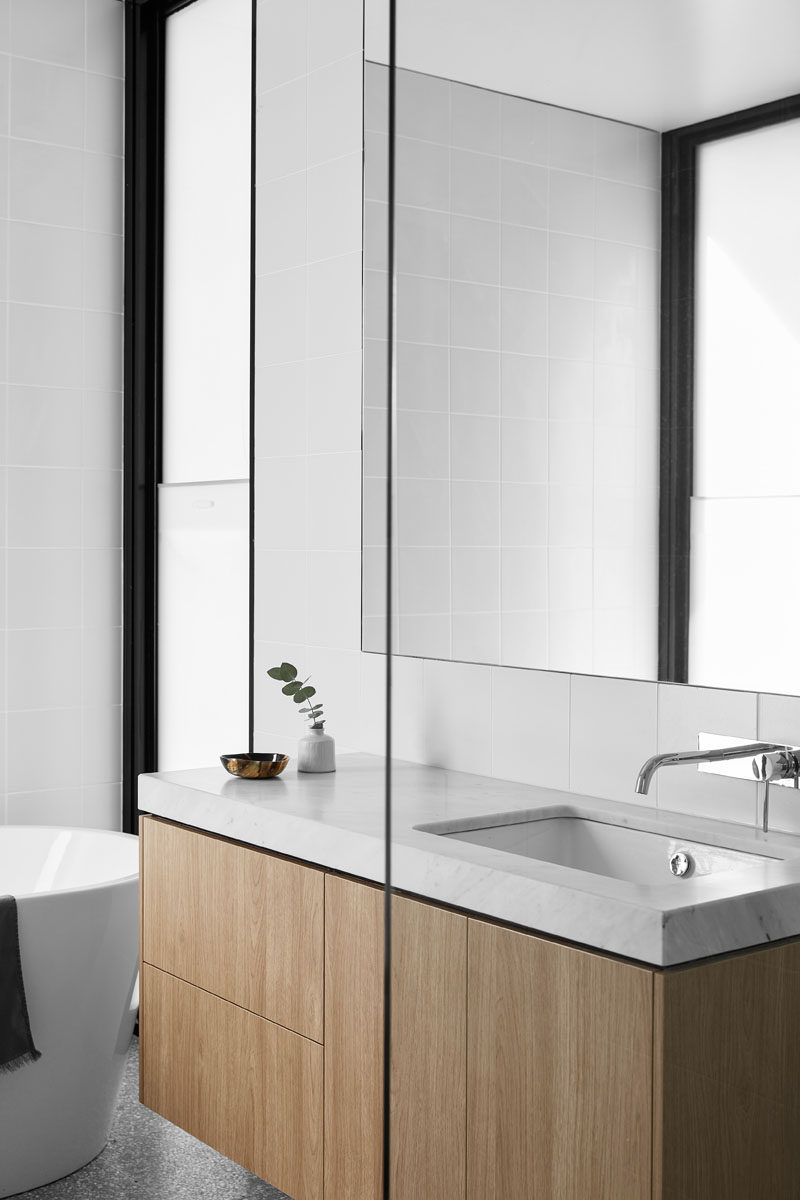 ---
Square tiles have been used to cover the walls, while a freestanding white bathtub is positioned to take advantage of the views out of the window.
---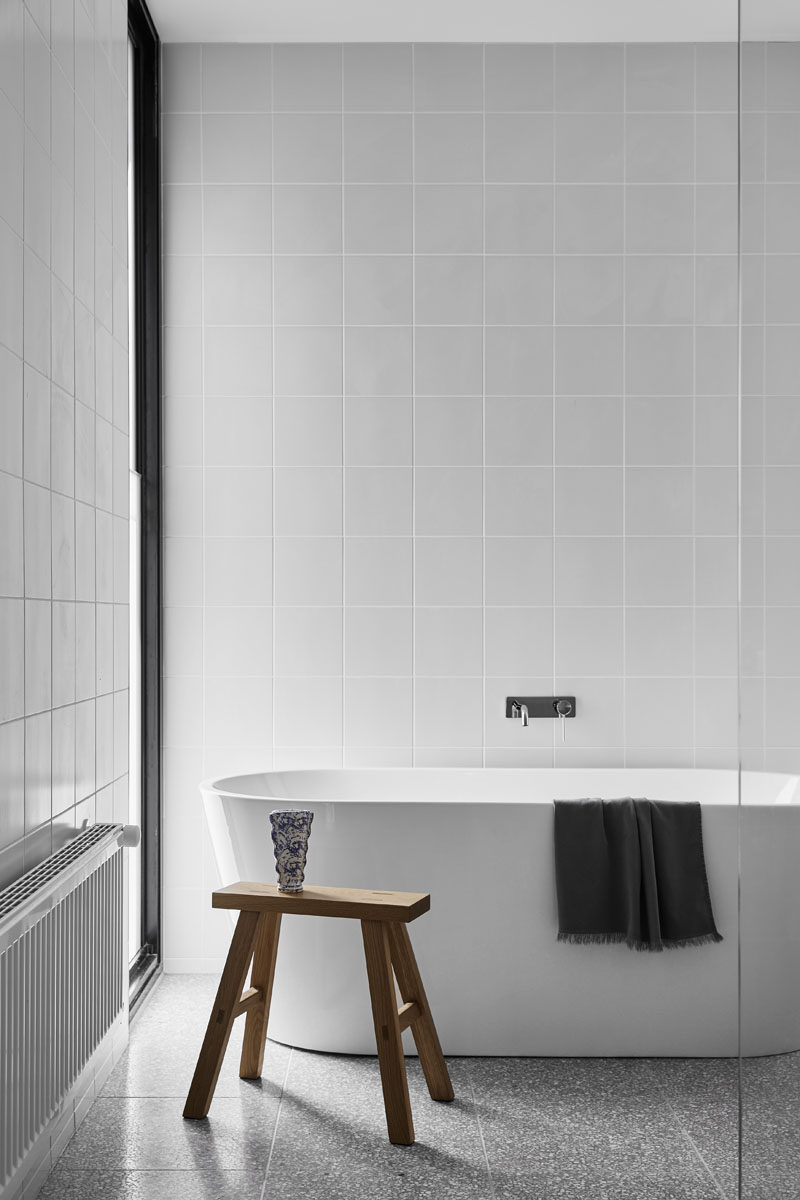 Photography by Lillie Thompson | Architects: Tom Robertson Architects | Project Team: Tom Robertson, David Ascroft | Styling: Jessica Lillico | Production: The Local Project
---