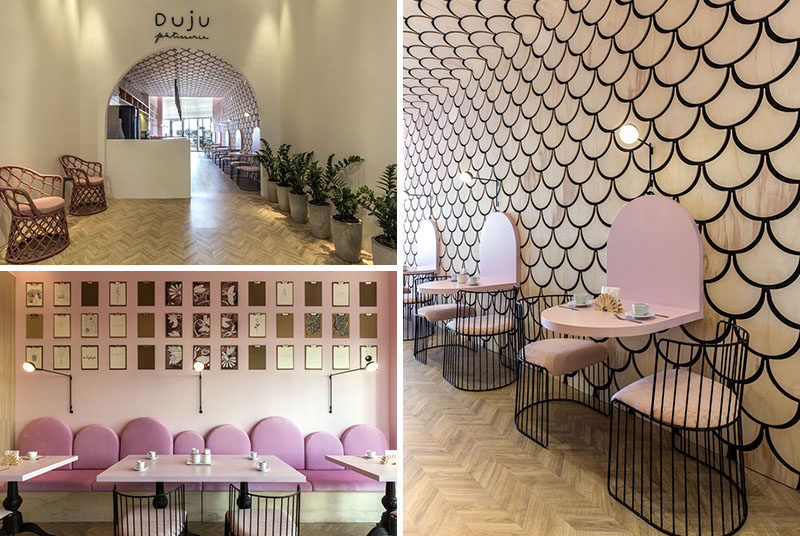 Eduardo Mederios Arquitetura e Design have recently completed the interiors of Duju Patisserie in Goiania, Brazil.
Drawing inspiration from the 'u' in the logo, the interior design features a variety of u-shaped elements.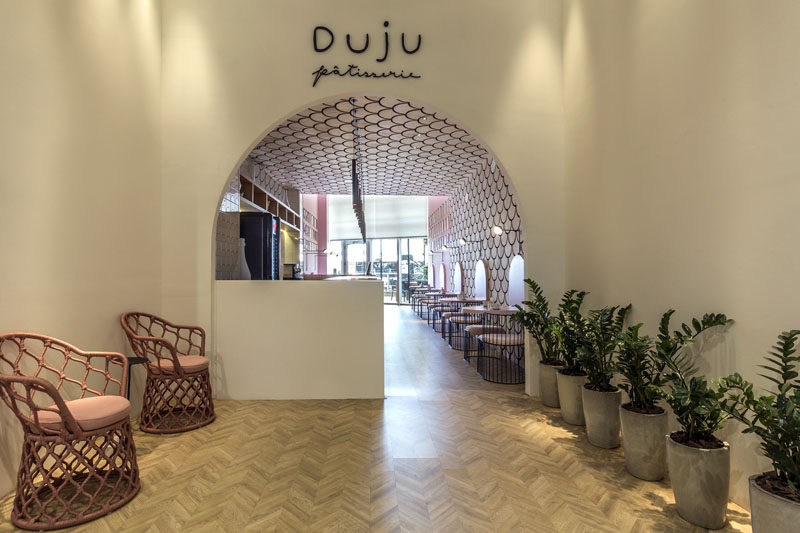 ---
The first of the u-shaped elements is the arch that welcomes you to the patisserie.
---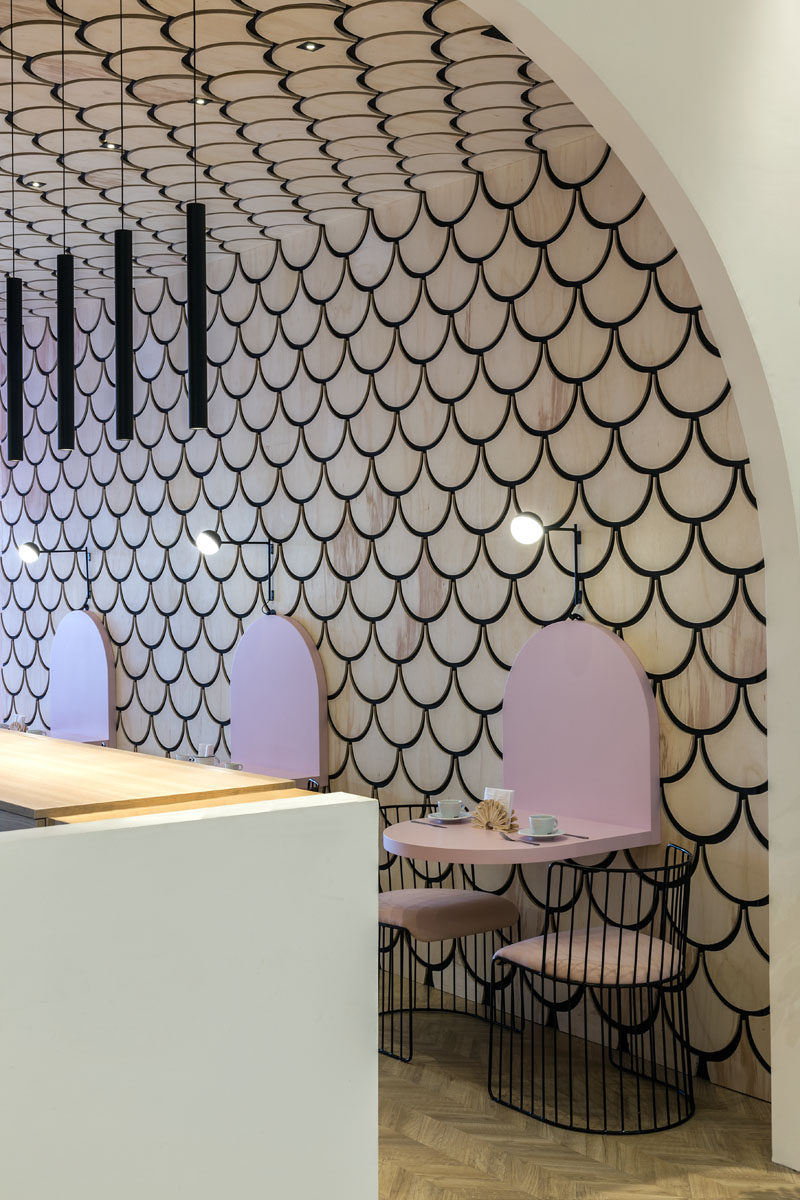 ---
The next element is a graphic wood accent wall that features the u-shape, also known as a scalloped or fish scale pattern. The wall design wraps from the wall up onto the ceiling and over to the service area.
---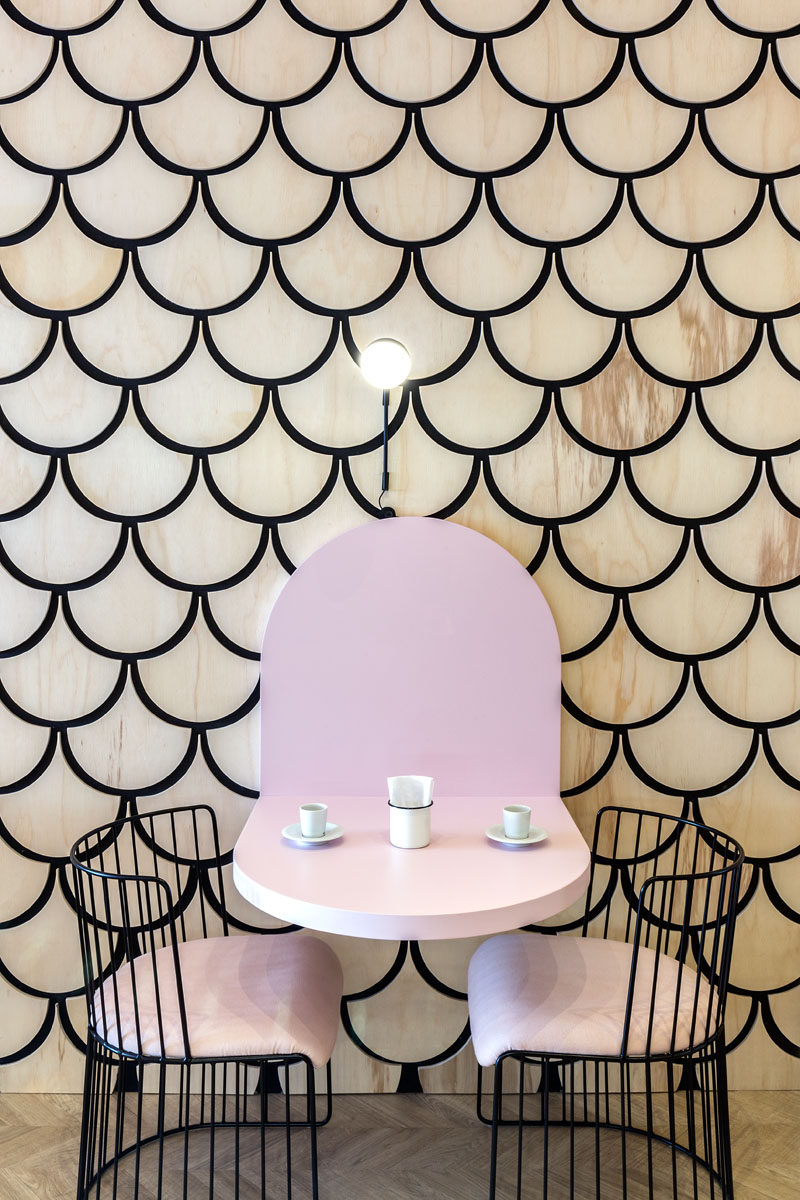 ---
On the opposite wall is the service area, that has a tiled back wall and wood details with the u-shape. Hidden lighting under the mounted wall shelf and a line of individual pendant lights above the service area, help to keep the space bright.
---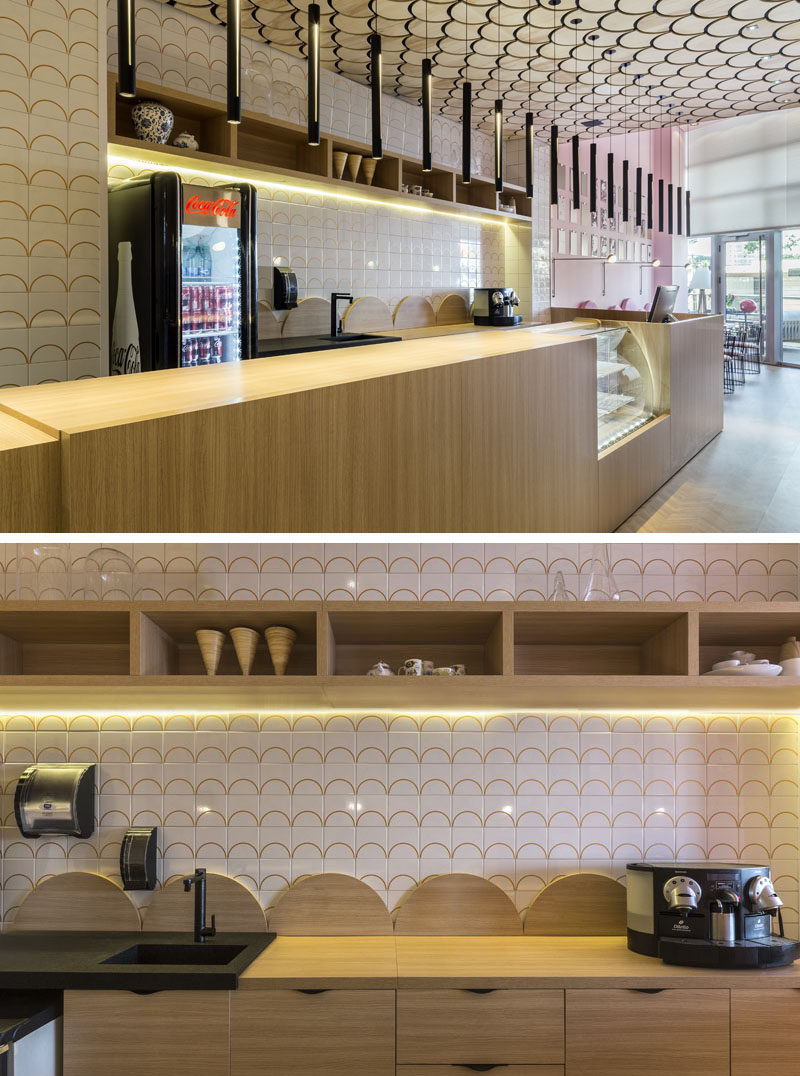 ---
Off to the side of the service area is a seating area with pink bench seating with u-shaped backrests.
---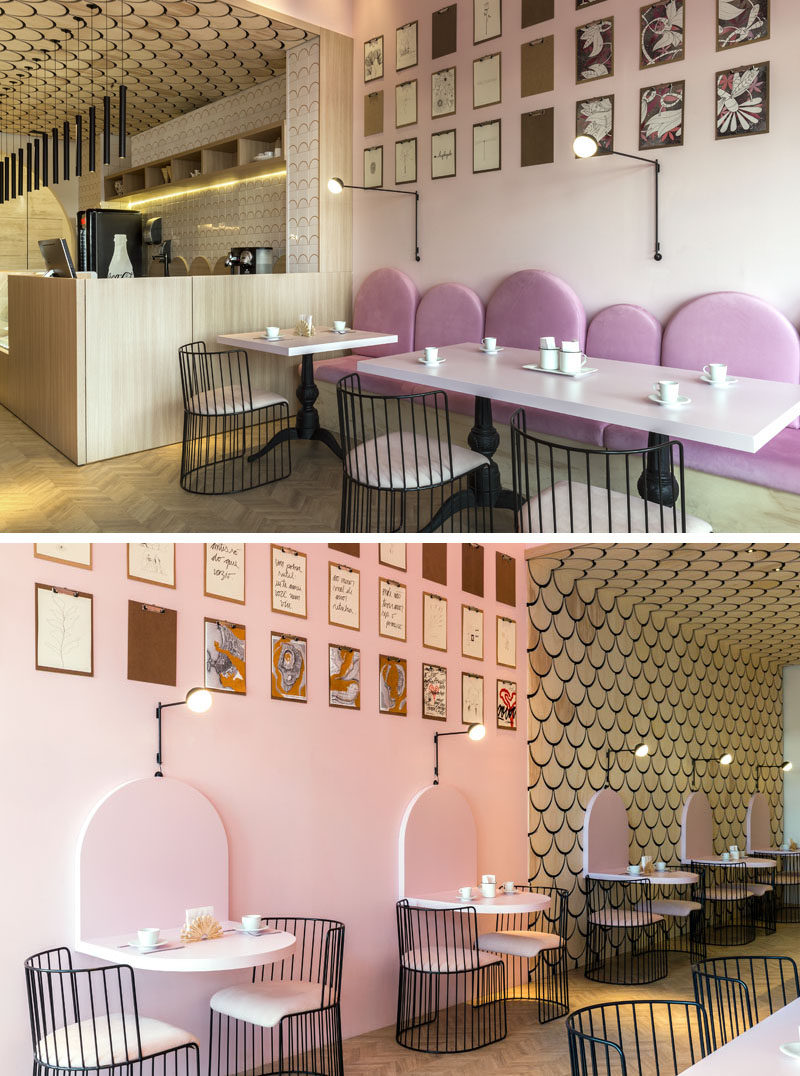 ---
Not only is the u-shape featured on the walls, it's also featured in the furniture, like the u-shape of the chairs.
The designers also included a way for the customers to interact with the space, instead of inserting ready-made pictures, they had the idea of hanging several wooden clipboards, and invited some customers to draw or write whatever they want in these 'blank screens'.
---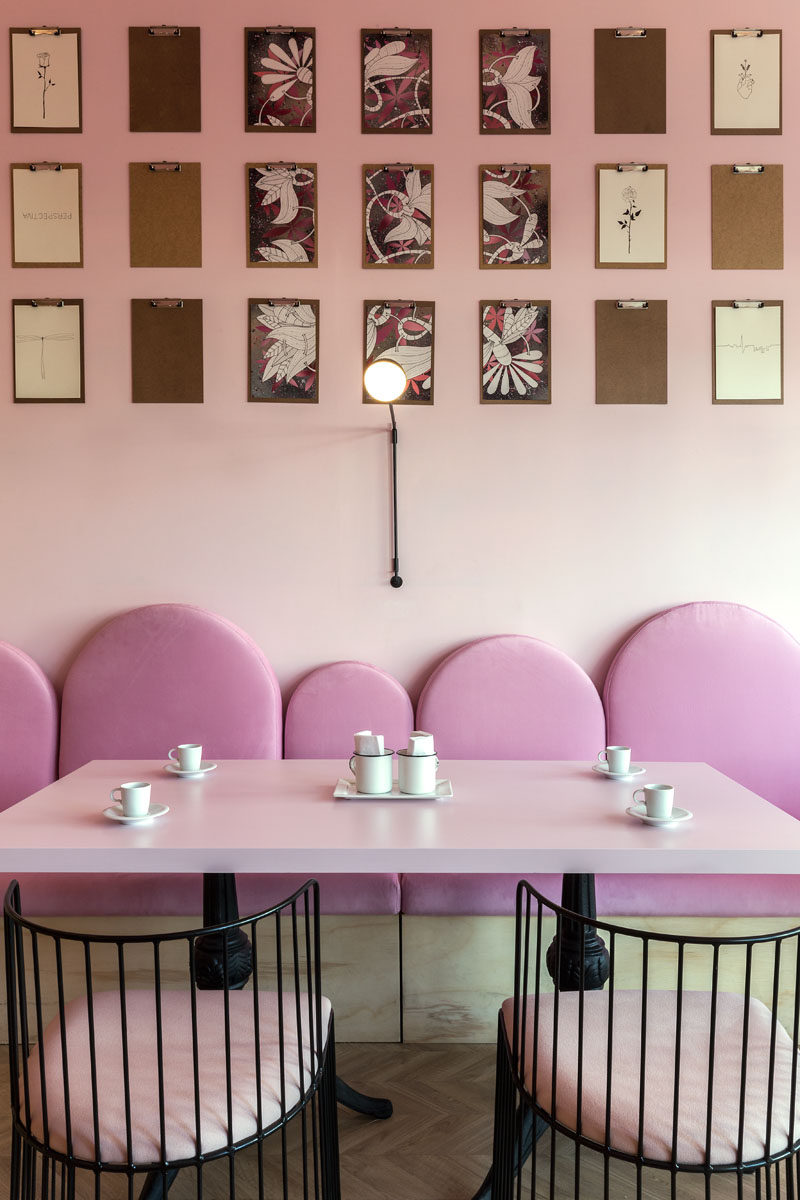 ---
The u-shape is also reflected in design of the wall mounted tables, that have rounded edges to match the shape found throughout the patisserie.
---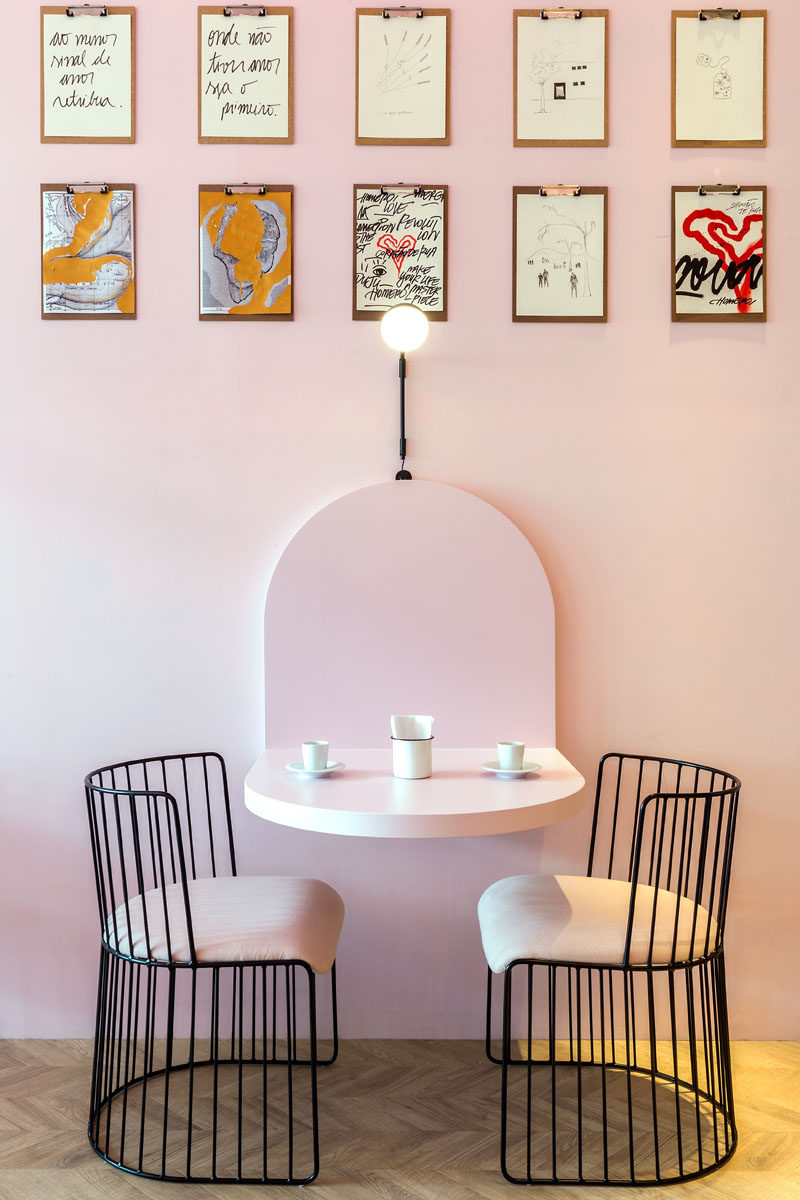 Photography by Edgard Cesar | Architect: Eduardo Mederios Arquitetura e Design | Team: Nariel Araújo | Construction: Breno Péres
---