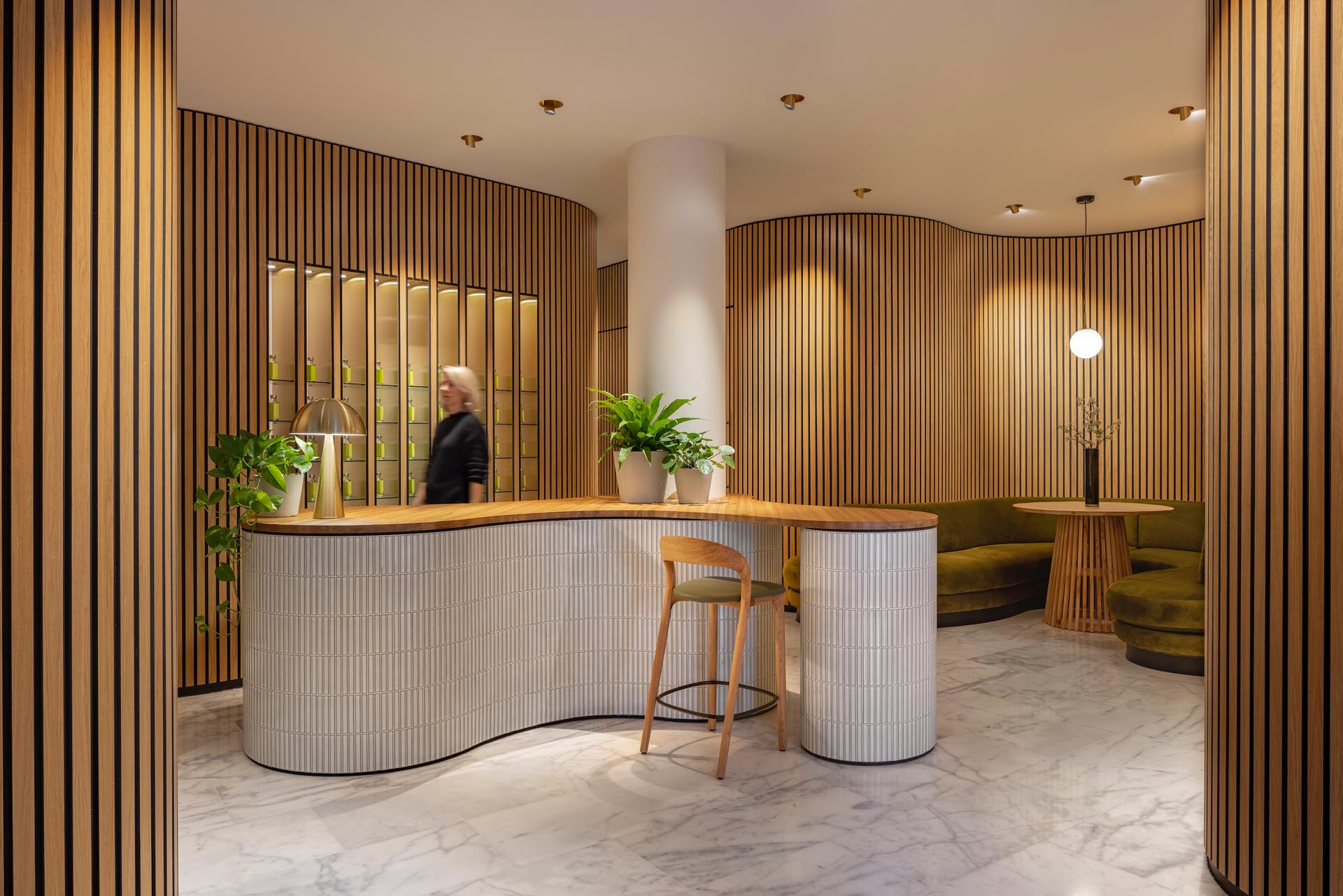 Architect and interior design firm concrete has recently completed Oikoa, a massage boutique in Zwolle, Netherlands, that's been designed as a serene space with curved wood walls where guests can focus on themselves.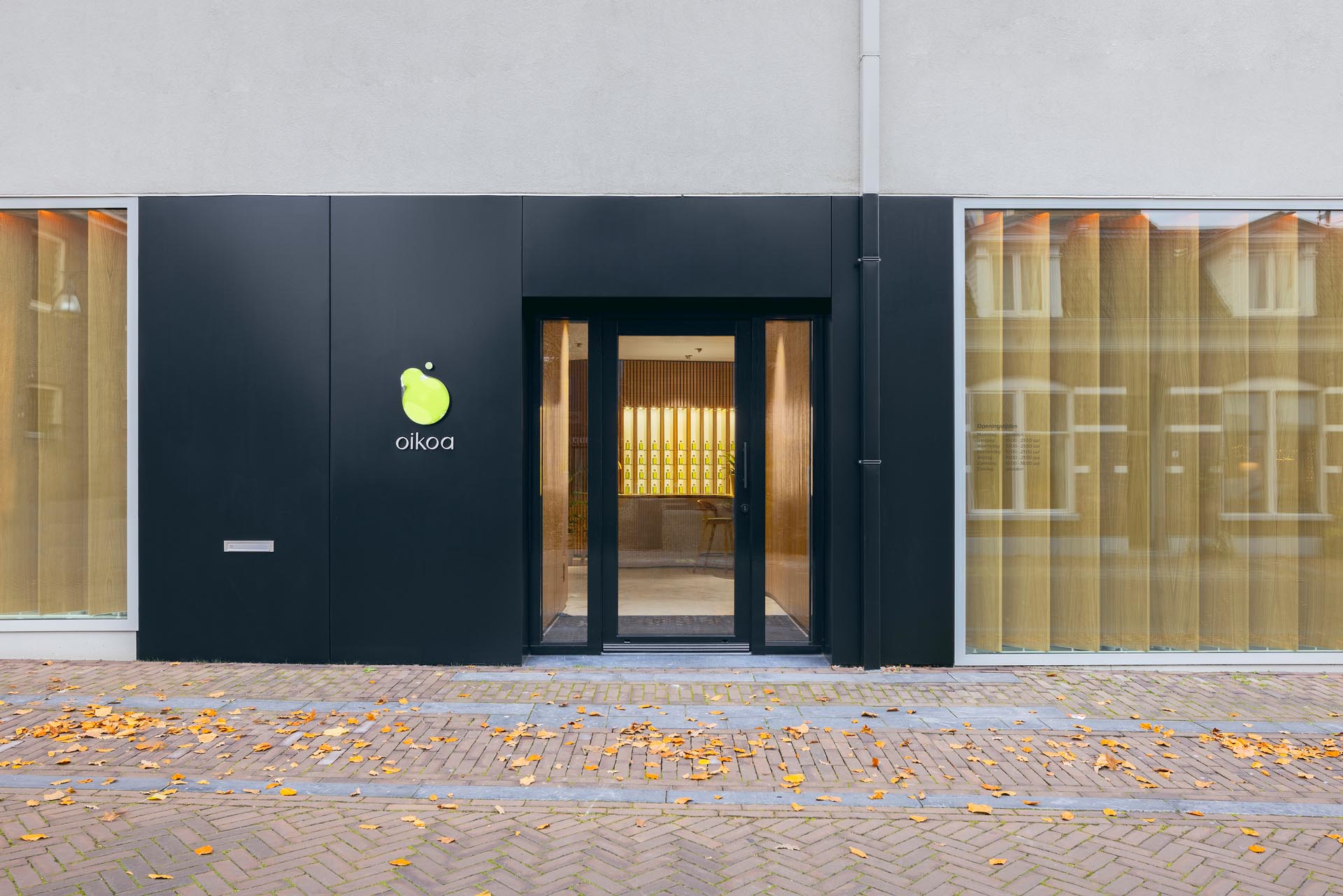 To achieve a sense of calm and comfort, the designers created a warm introspective space lined with multiple curved walls and finished in warm oak laths. The welcome counter placed in the middle of the central space is an offset of the curved walls, clad in speckled off-white rectangular tiles with a solid oak countertop.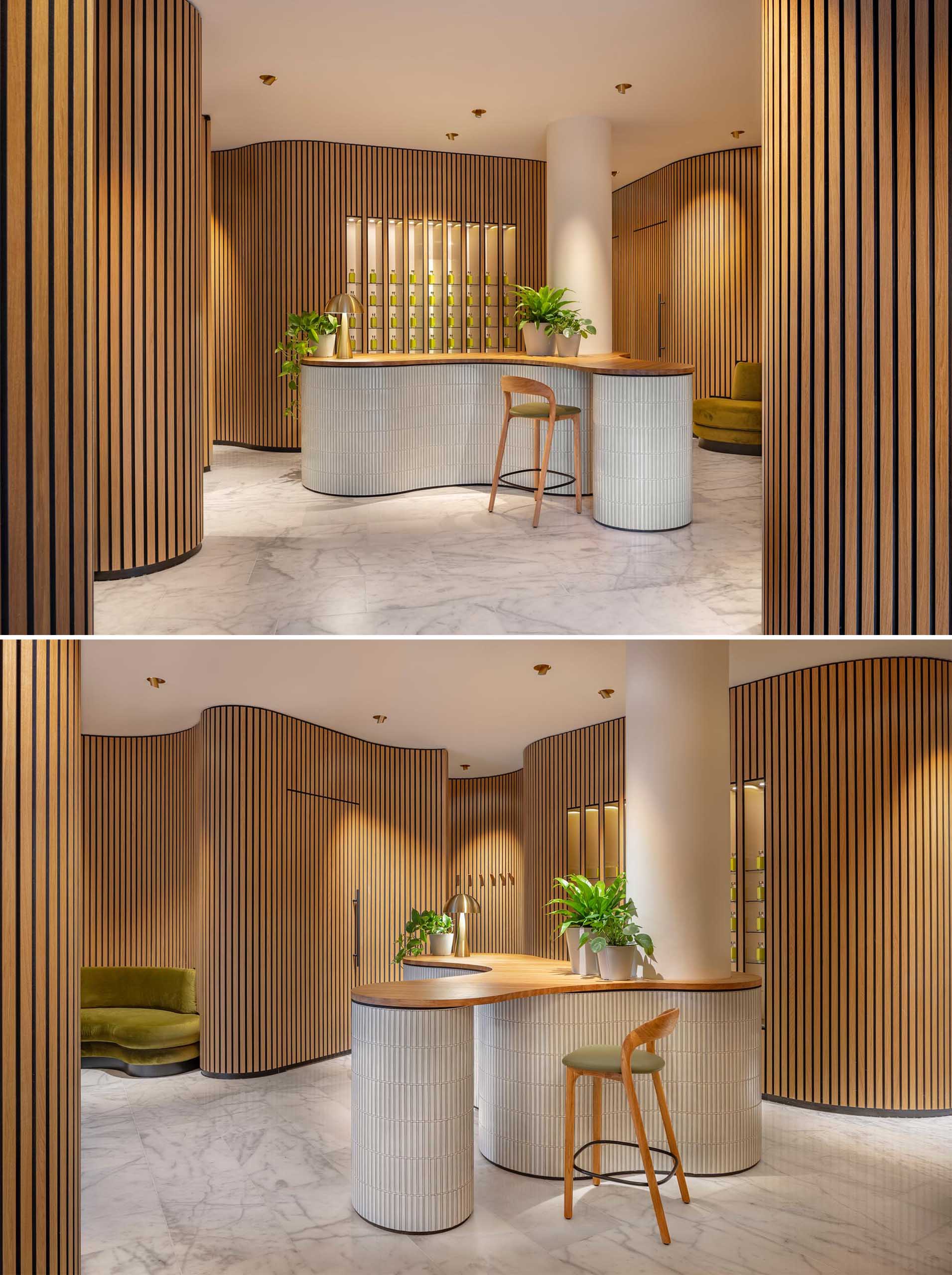 The curved walls create intimate seating areas, with softly curved benches upholstered in moss green velvet.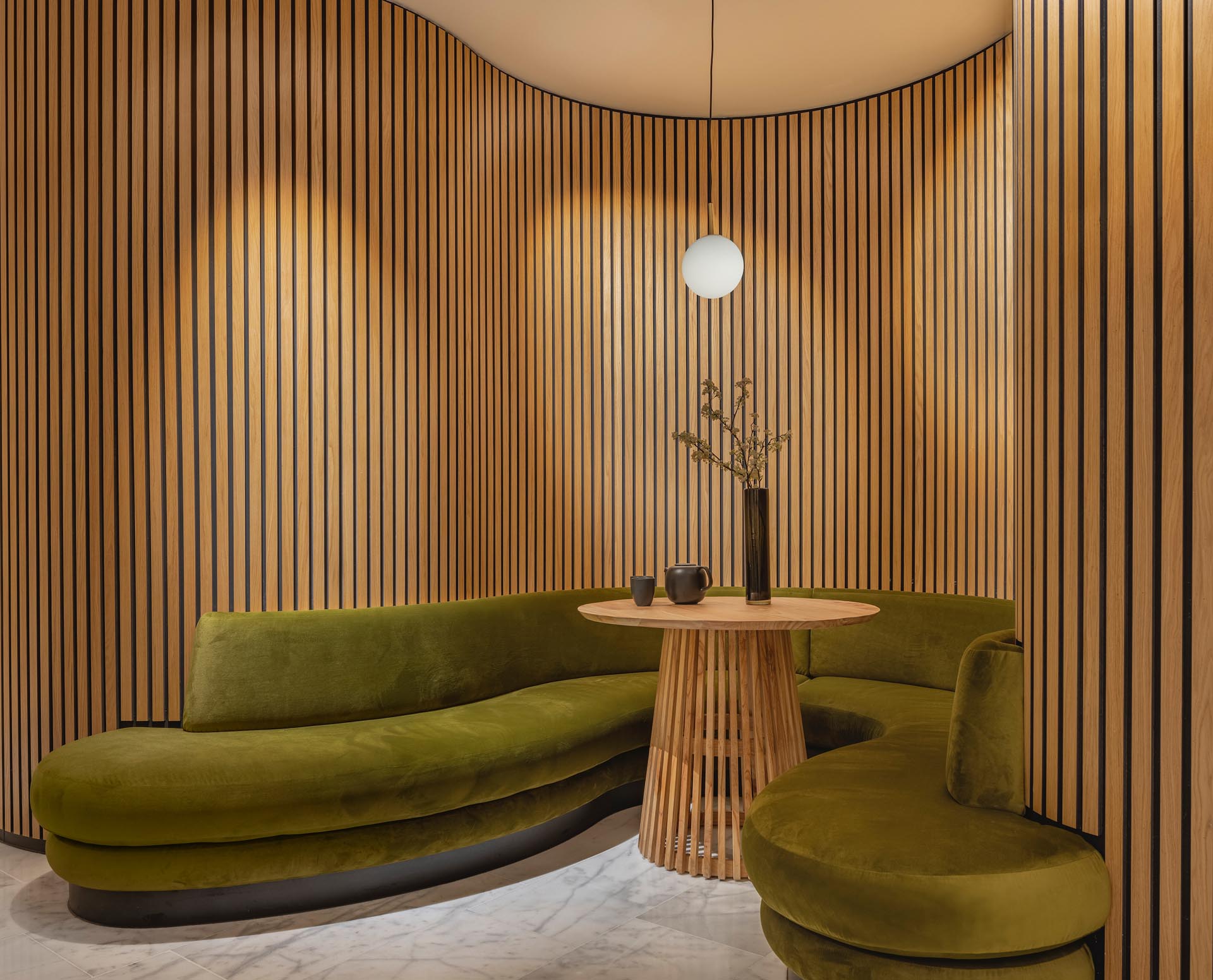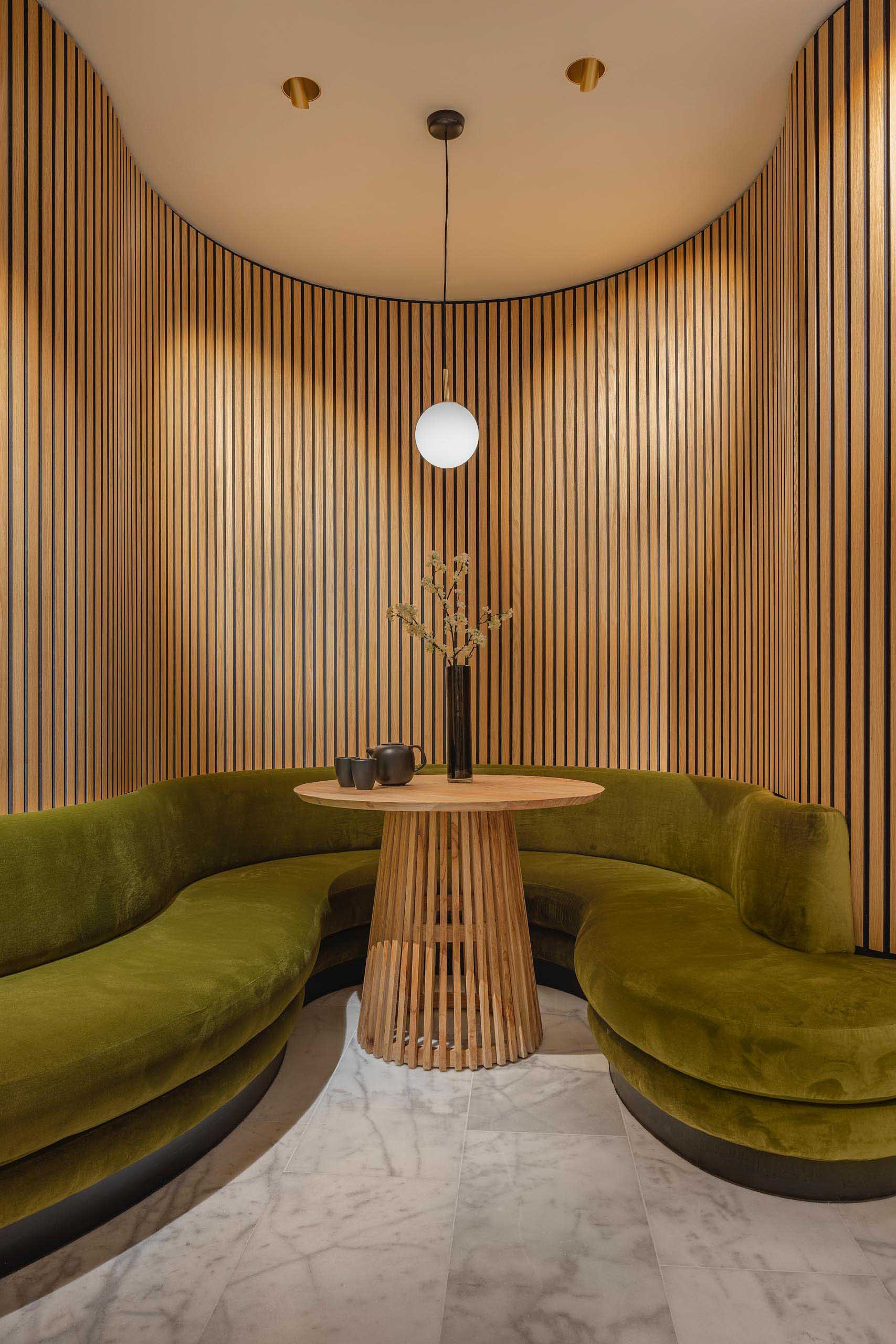 A brass-clad backlit niche with green glass shelves is filled with transparent bottles containing massage oils in all shades of green create a gentle glow and complement the green of the benches.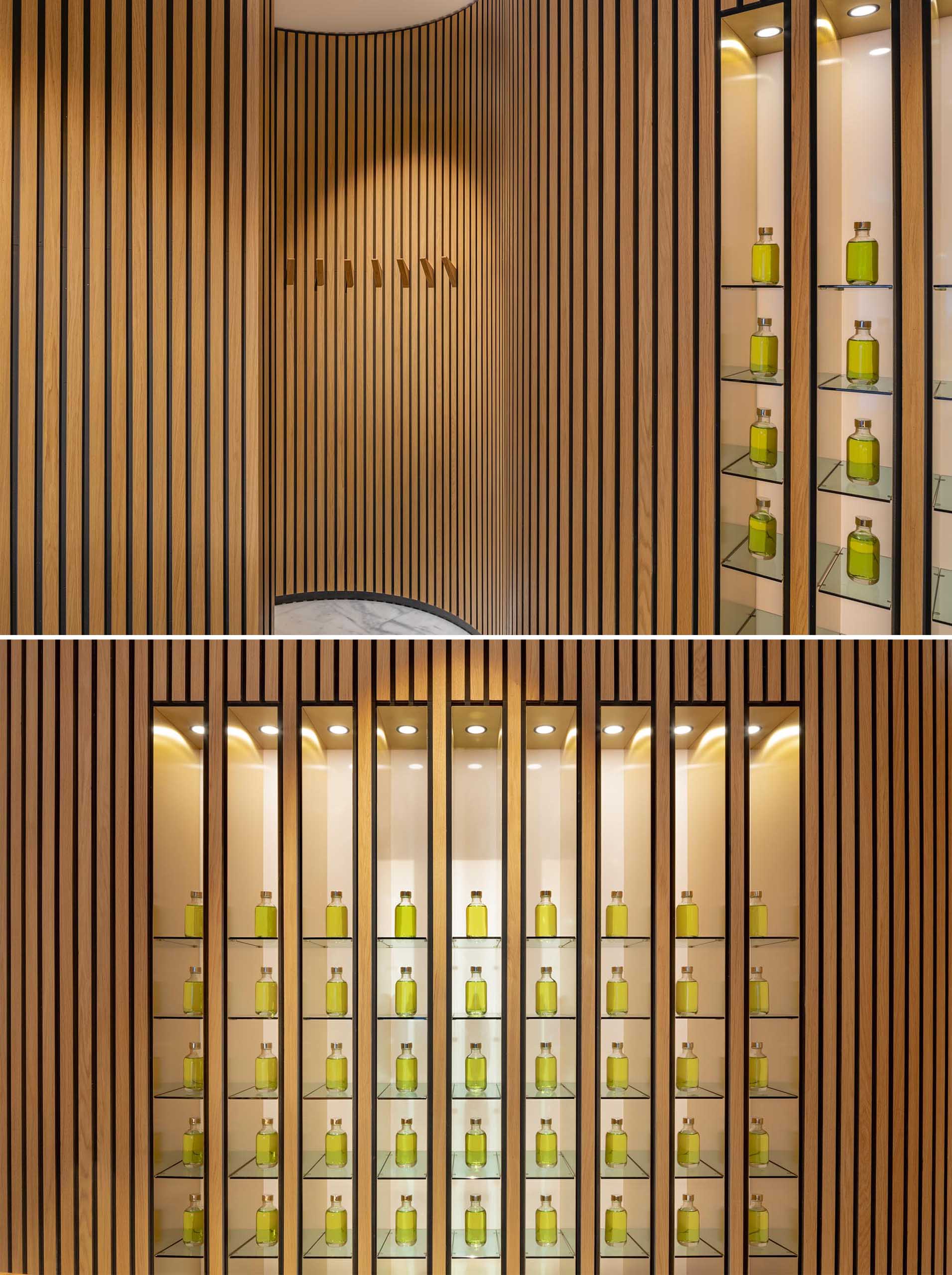 Blending into the organically shaped walls are the doors to the massage rooms, only noticeable by the black hardware.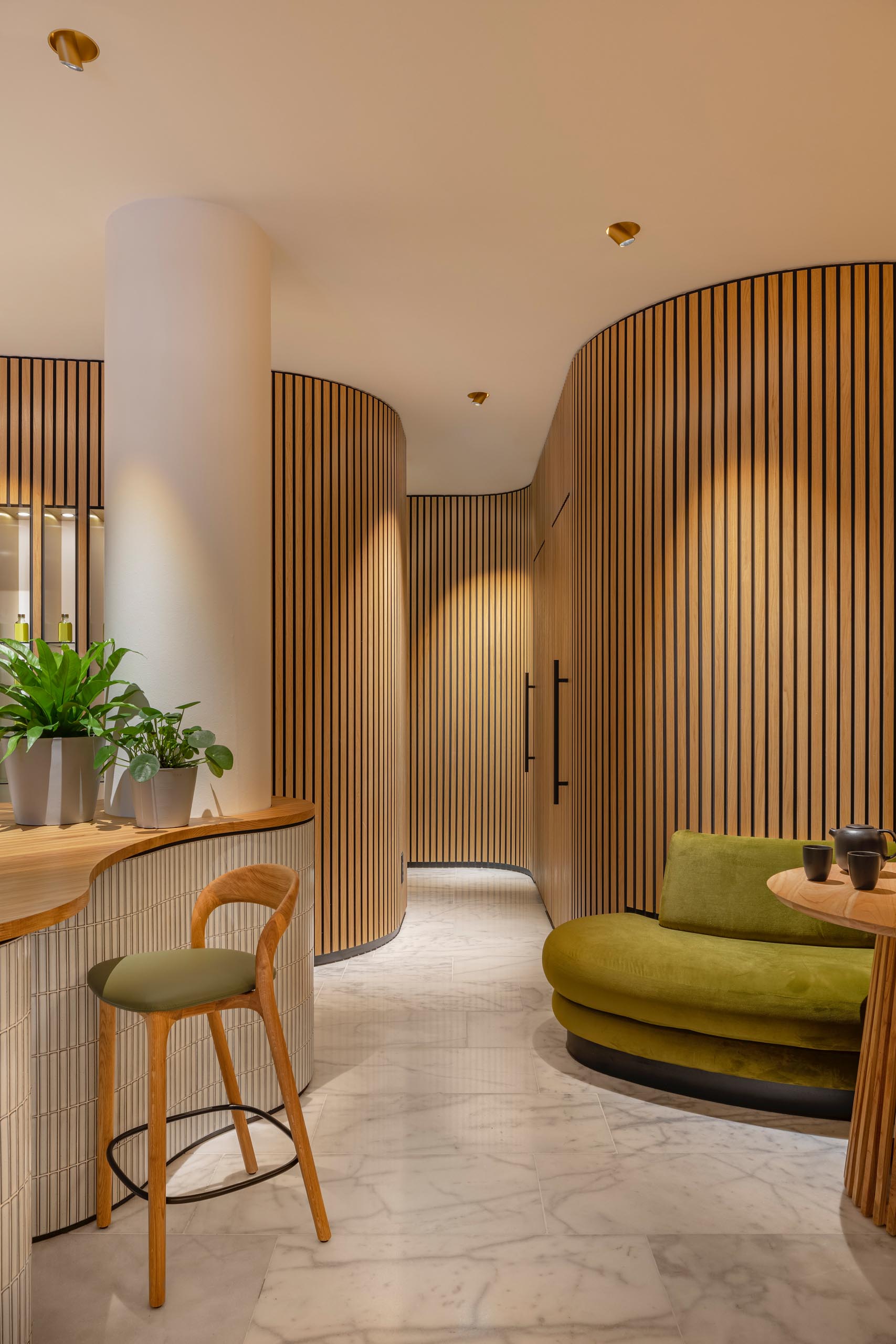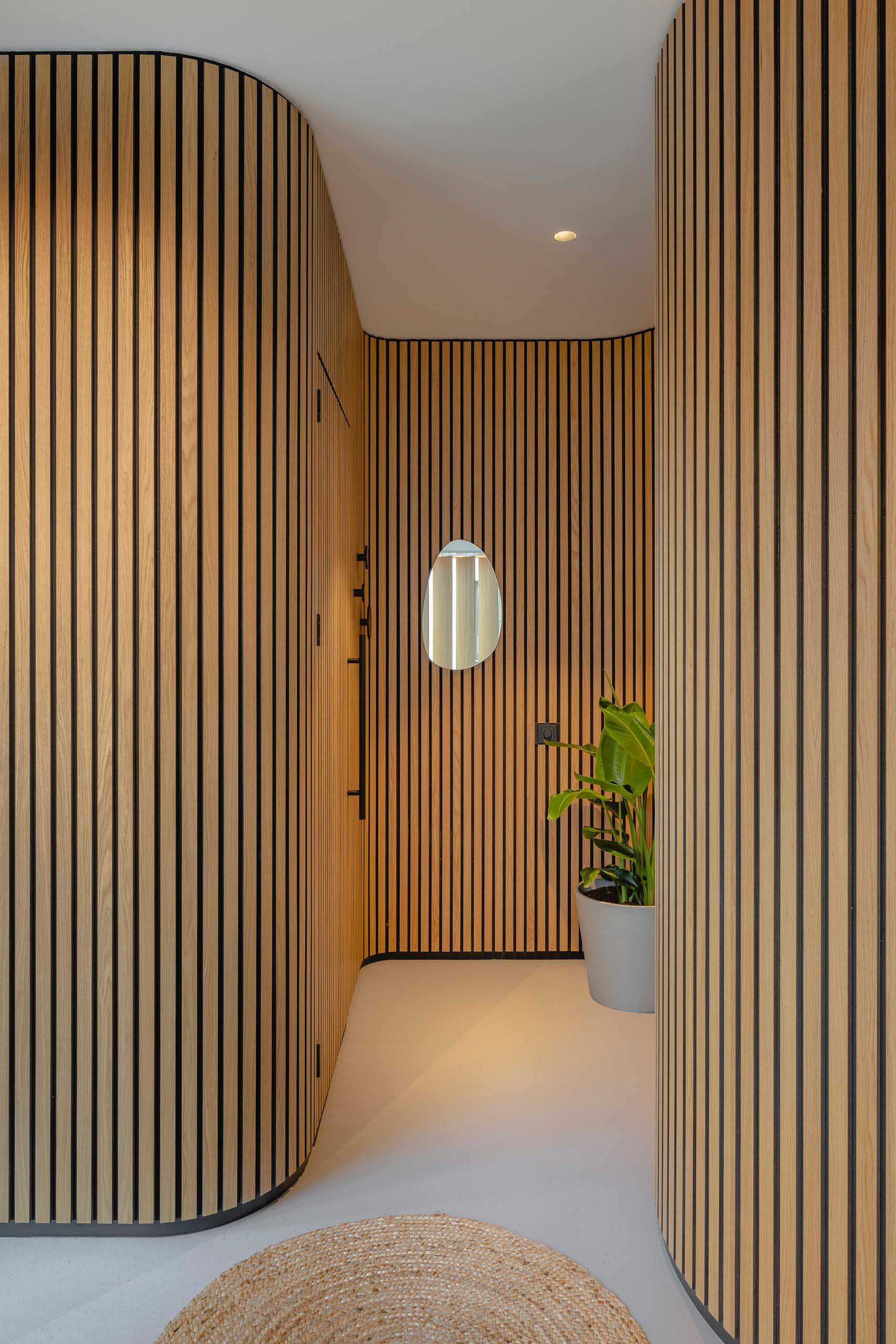 The private treatment rooms, which are all accessible from the central space, feature floor-to-ceiling, pivoting oak lamellas that gently block the views from passers-by when they are closed. When the treatment rooms are unoccupied, the lamellas can be opened up to allow daylight into the rooms, and pique the curiosity of passers-by.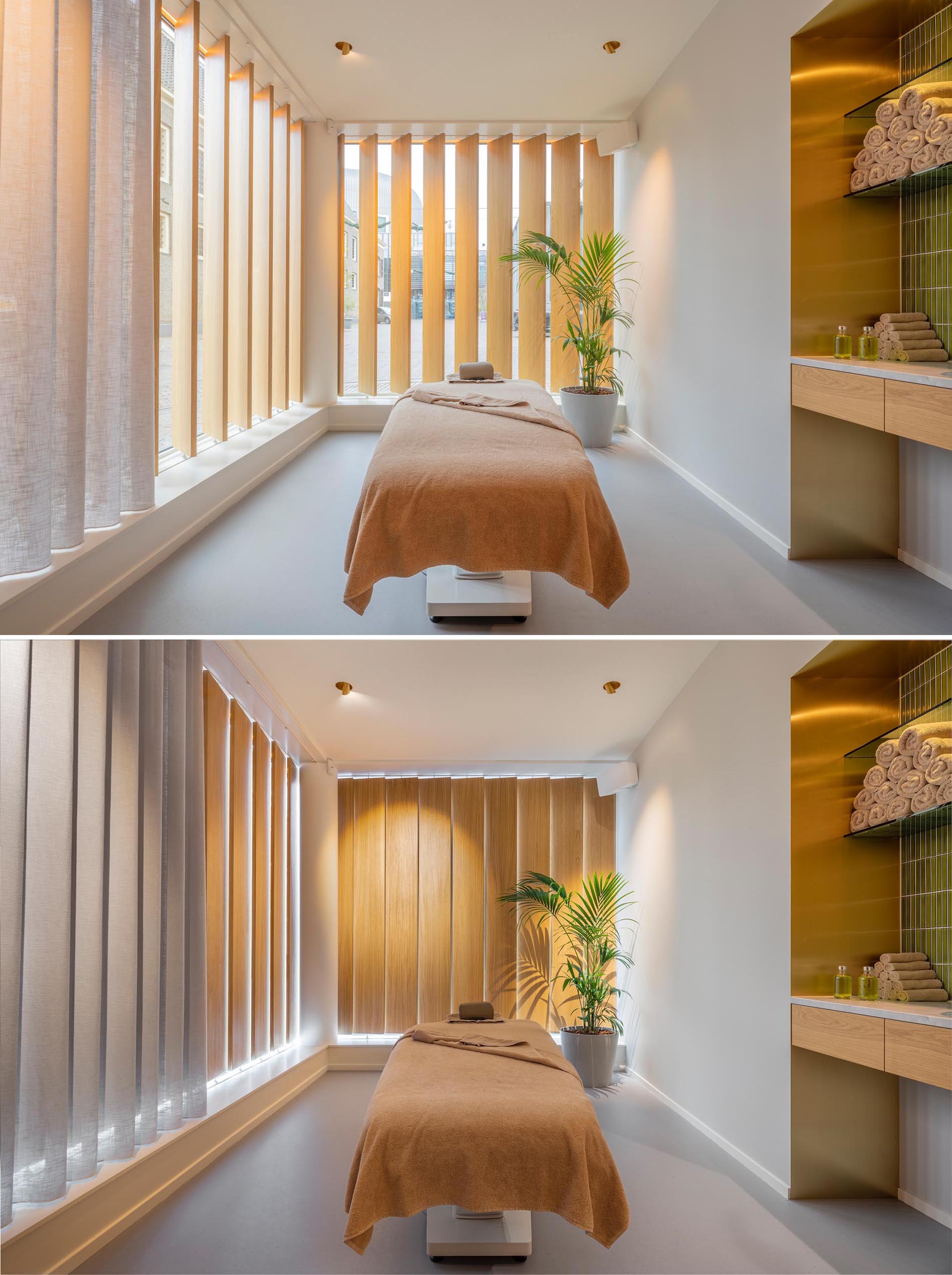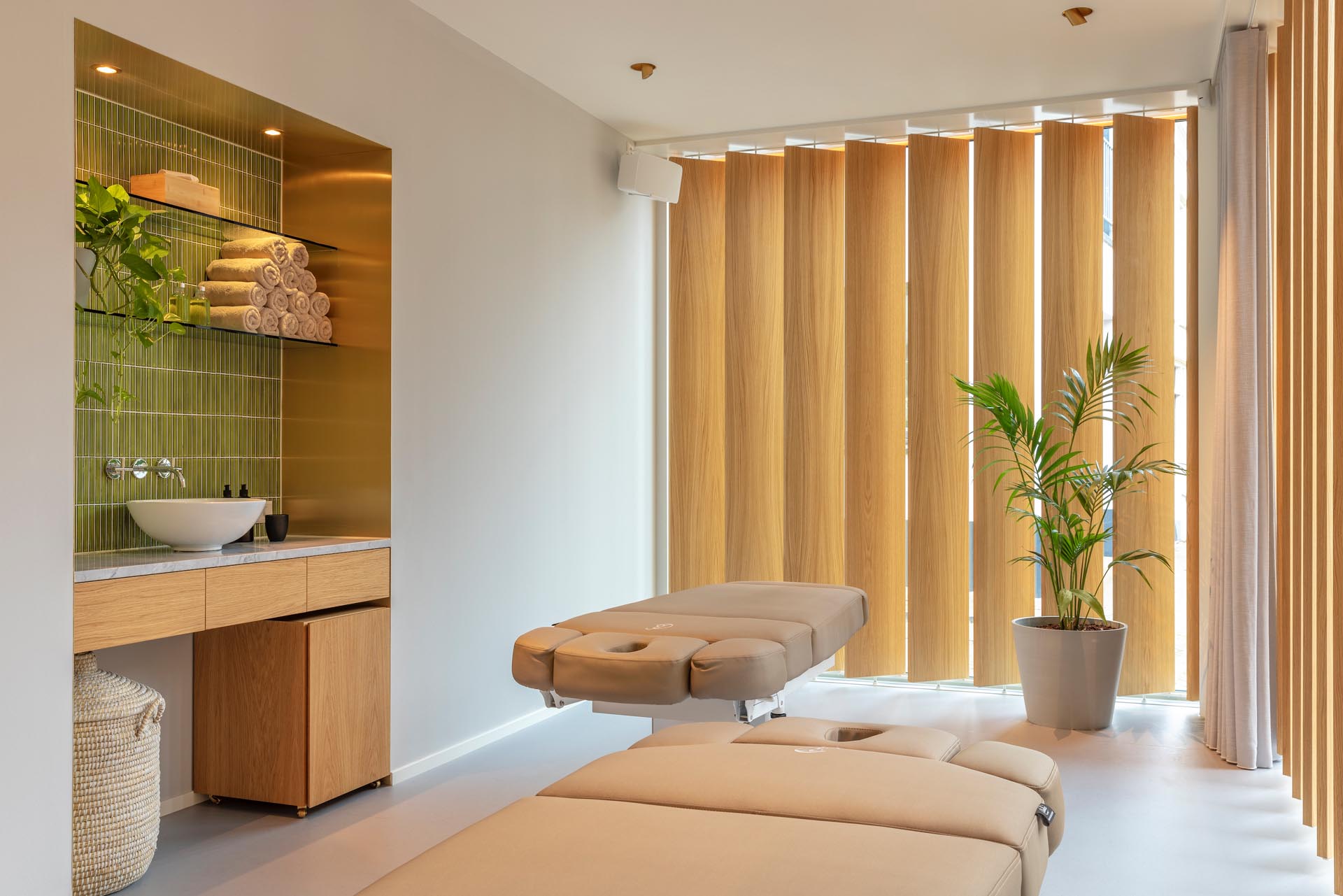 All treatment rooms are finished in natural materials: the natural oak of the curved walls and pivoting lamellas match with the green, rectangular tiles and soft green glass shelves in the brass-clad niche of each treatment room.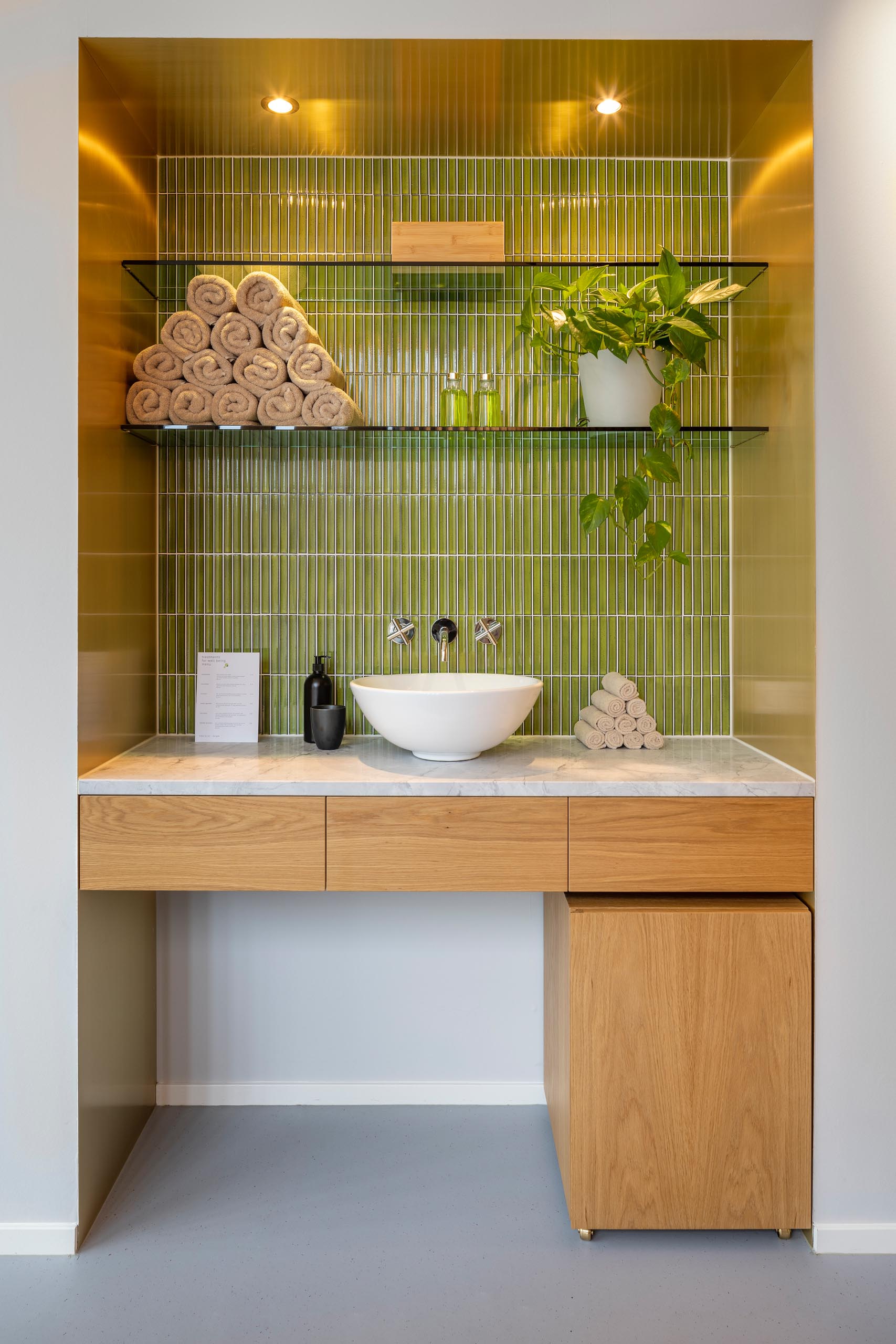 Here's the floor plan that shows how the treatment rooms relate to the central curved space.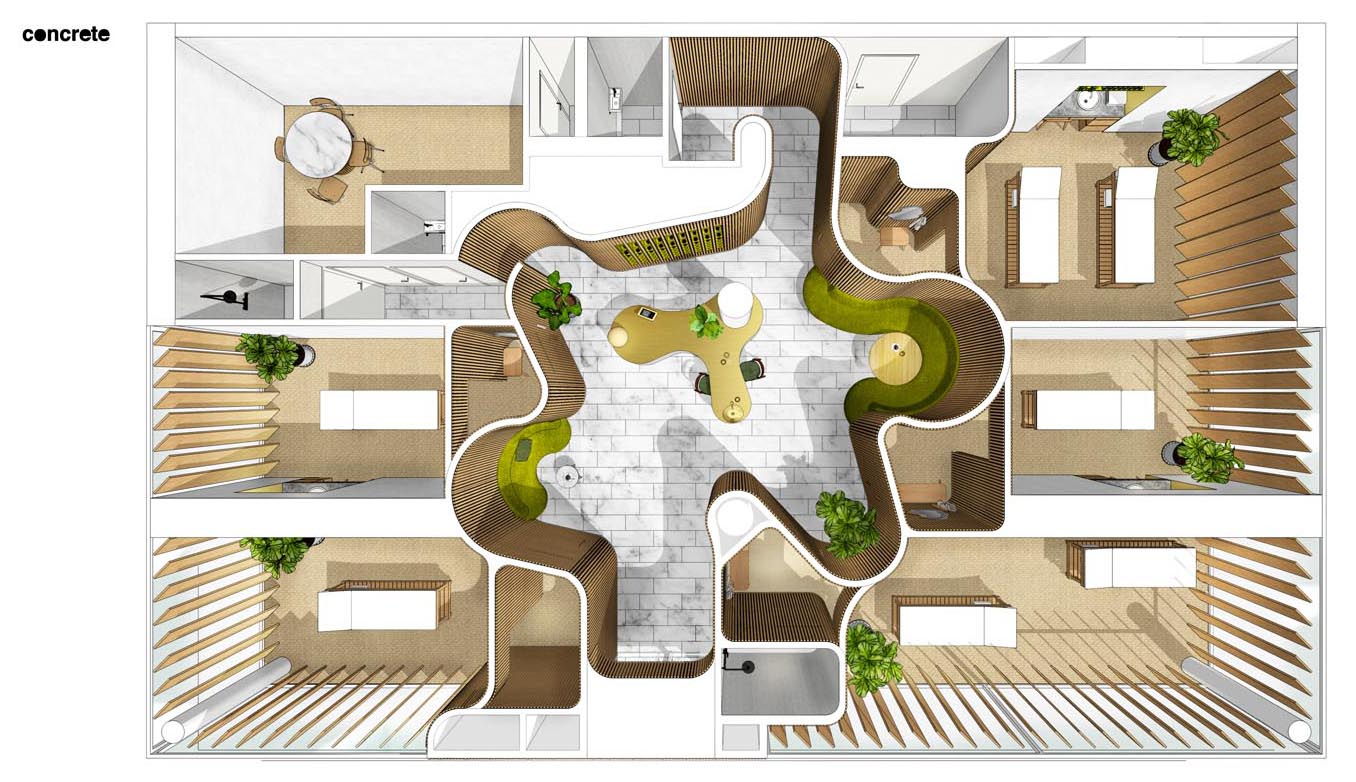 Photography by Wouter Van Der Aar for Concrete | Design: concrete | Design team: Rob Wagemans, Lisa Hassanzadeh, Eva Stekelenburg, Stevie Wesdorp, Sofie Ruytenberg, Jorien Wiltenburg | Contractor: van Wijnen | Furniture maker: Roord Binnenbouw