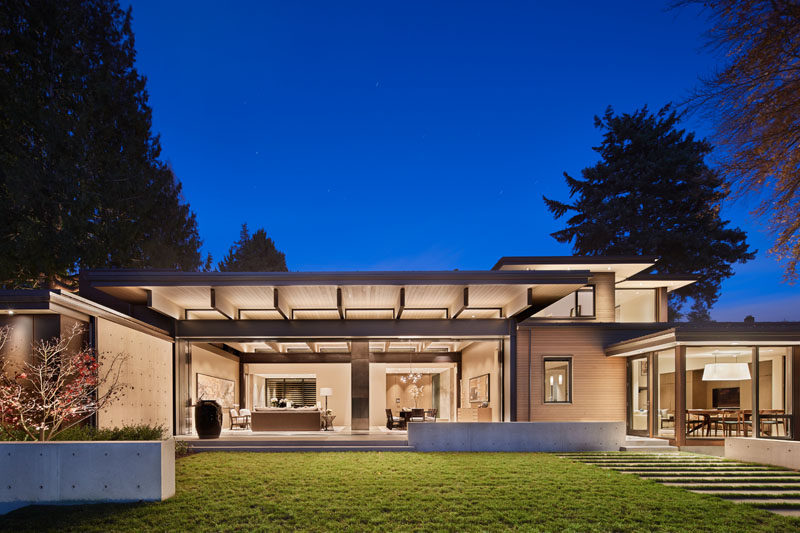 DeForest Architects together with interior design firm NB Design Group, have recently completed a new and modern house that sits on the site of the owner's childhood home and looks out to Union Bay in Seattle, Washington.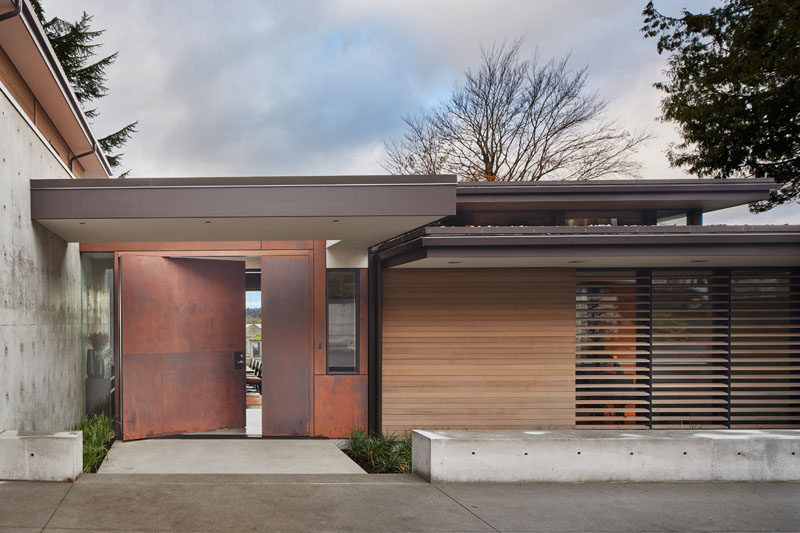 ---
Inside, the great room of the house has a large dining area, a double-sided fireplace and a comfortable living room. This large room opens up to an expansive terrace and an existing teahouse, which was preserved as a respectful nod to the past.
---

---
Off to the side of the living room is a spacious home office, with room for two people and a small sitting area. Floor-to-ceiling windows provide natural light and views of the water.
---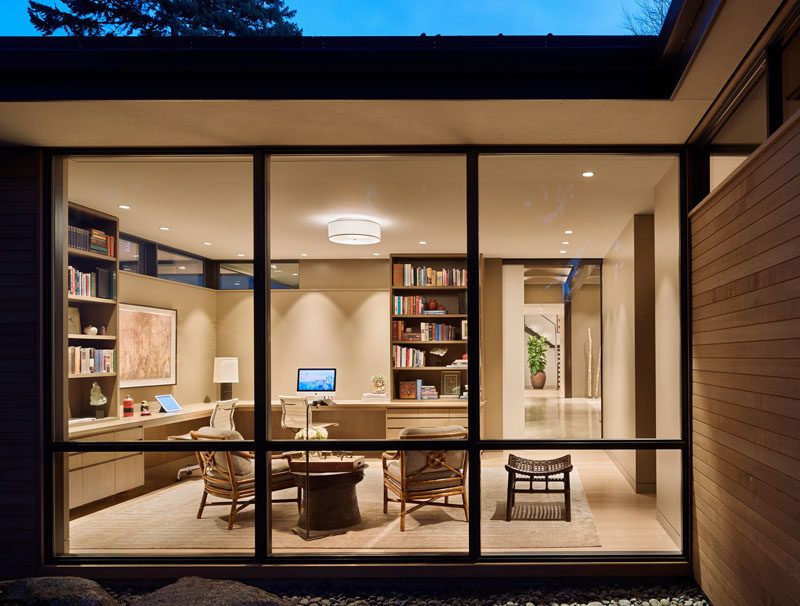 ---
On the other side of the main living / dining room is the kitchen. Light wood cabinetry has been paired with white counters and stainless steel appliances for a contemporary look. Next to the kitchen is a relaxed sitting area with a comfortable couch and armchair.
---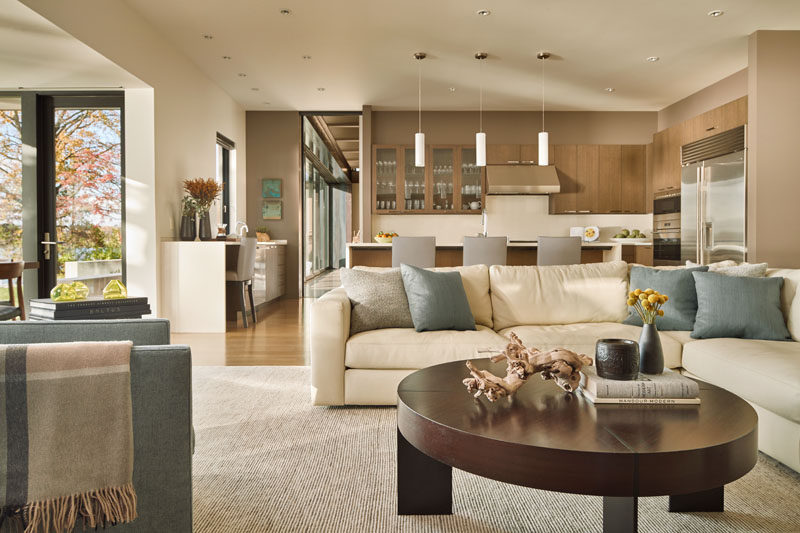 ---
Beside the kitchen and sitting area is a secondary dining area with water views.
---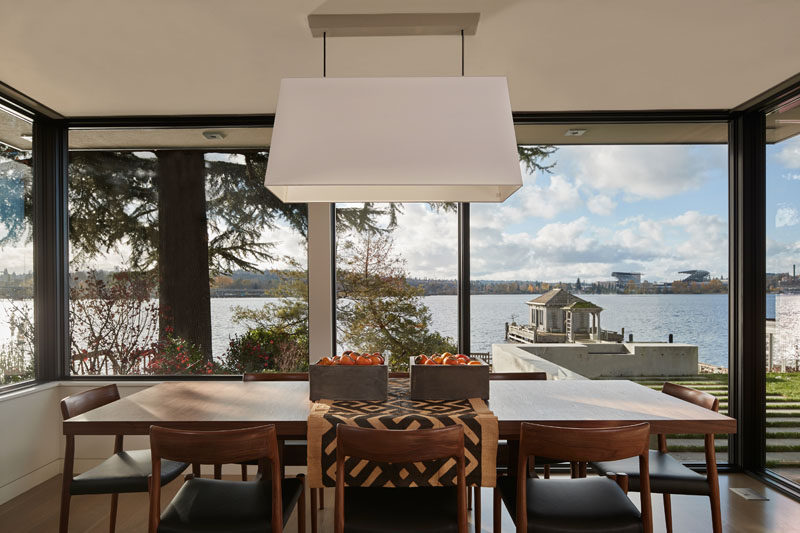 ---
In the master bedroom, there's a fireplace and a wood accent wall to create a sense of warmth and tranquility for the room.
---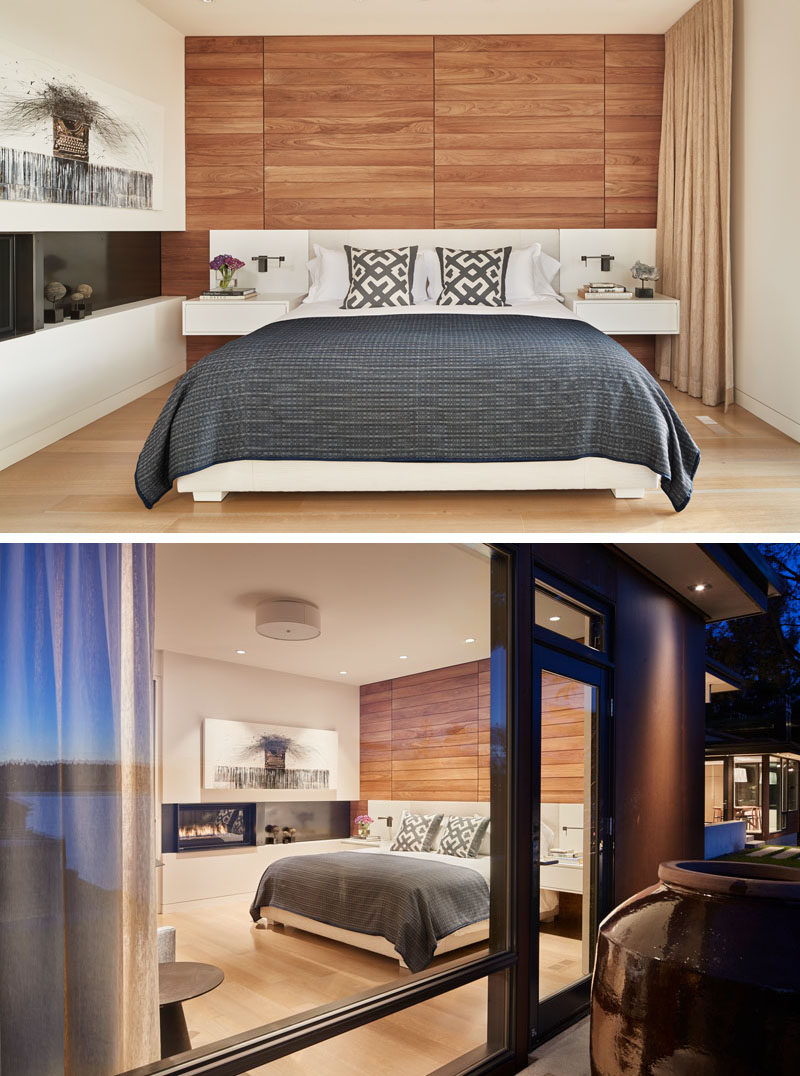 ---
In the master bathroom, there's another wood accent wall behind the freestanding bathtub, and floor-to-ceiling windows provide views of the garden outside.
---

---
Here's a look at the stairs that lead up to the second floor of the home, that features wood treads and frosted handrails.
---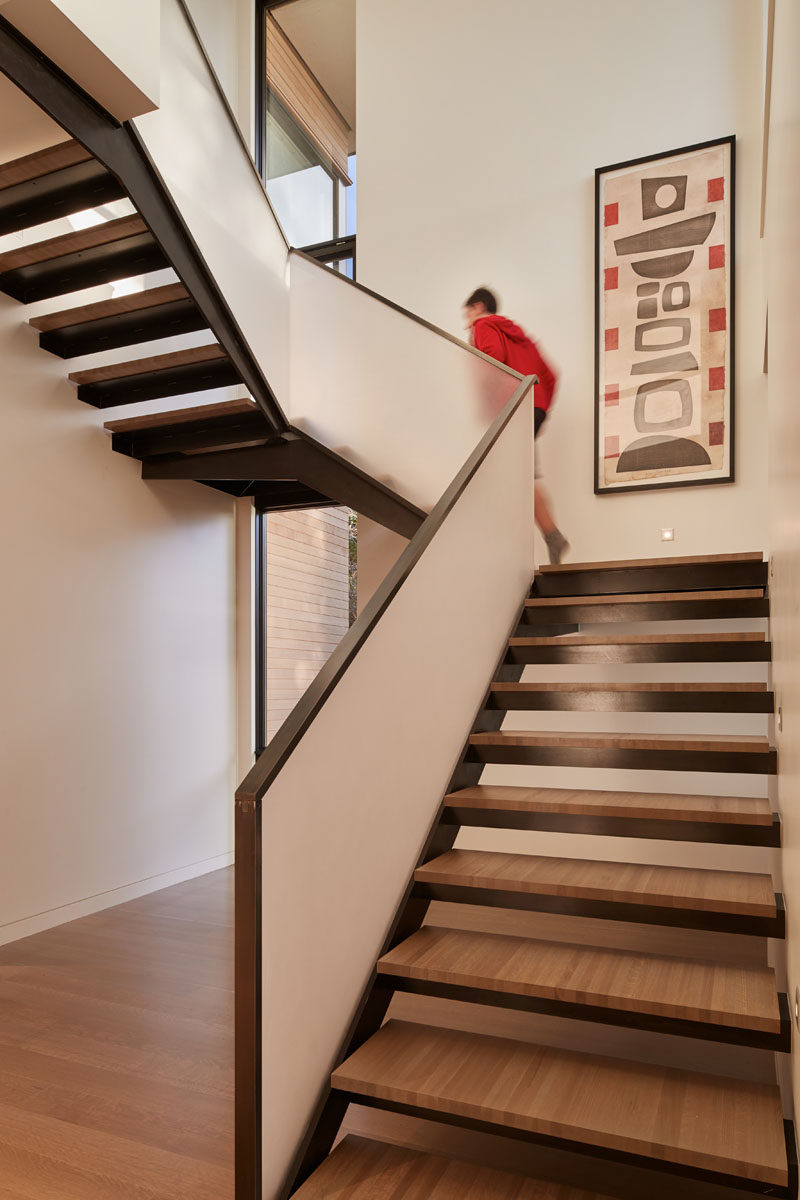 ---