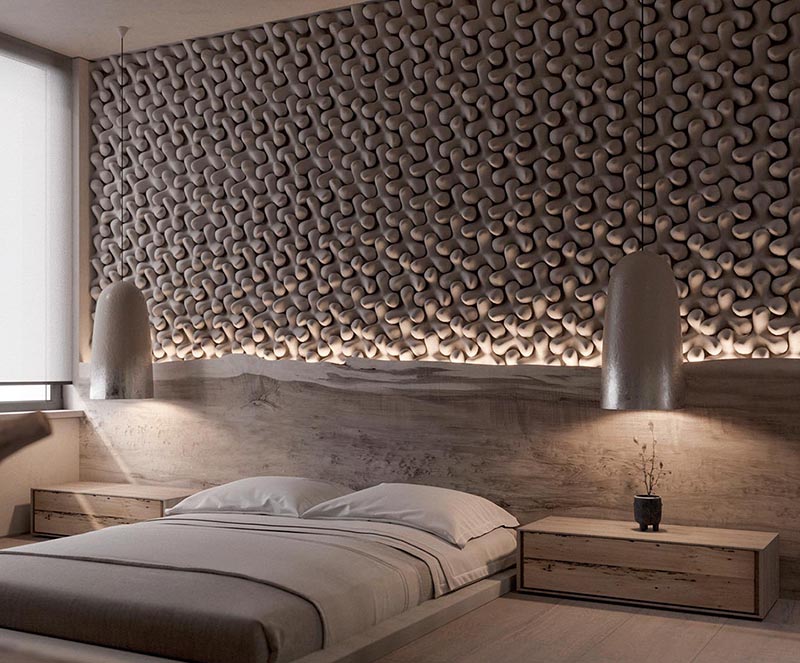 A unique accent wall is one way of making a plain and boring wall stand out, a good example of this has been created in a bedroom designed by Sergey Makhno Architects.

The bedroom features a low platform bed with a live-edge wood headboard, but it's the 3-dimensional accent wall that really catches the eye, especially when highlighted by the hidden lighting.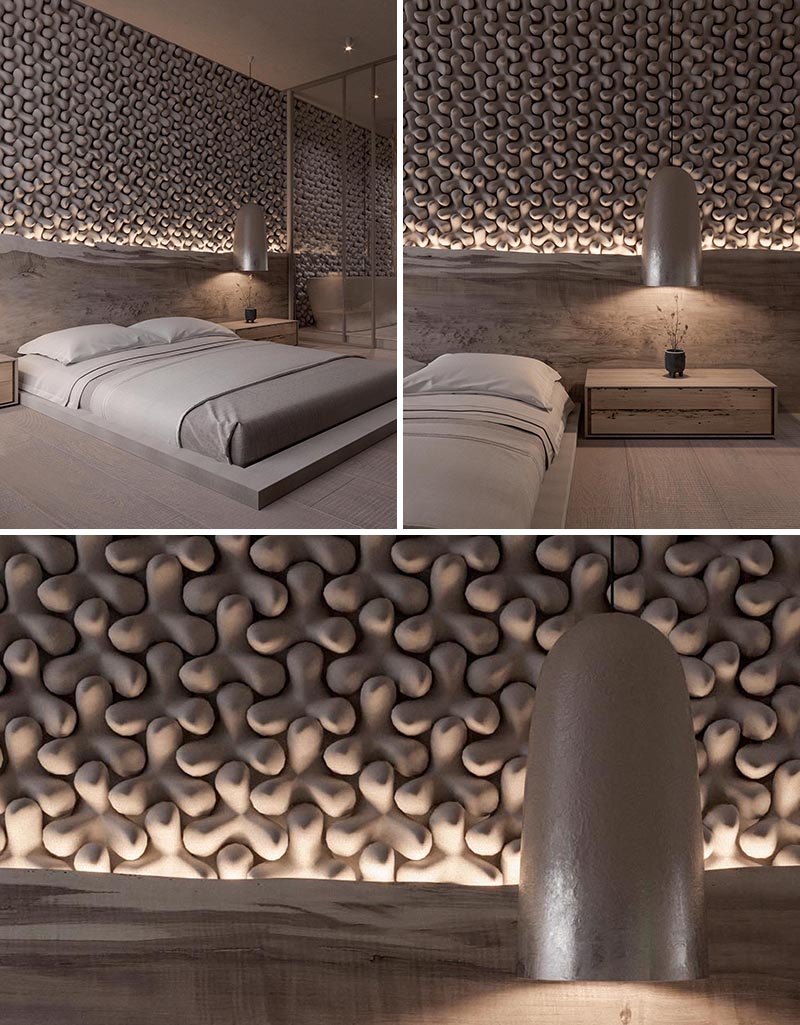 The secret to this unique accent wall is the use of the award-winning 'Tetrapod' tiles. Designed by the architect of the project, Sergey Makhno, the shape of the tiles was inspired by the design of structural tetrapods, that are used to prevent erosion in coastal areas.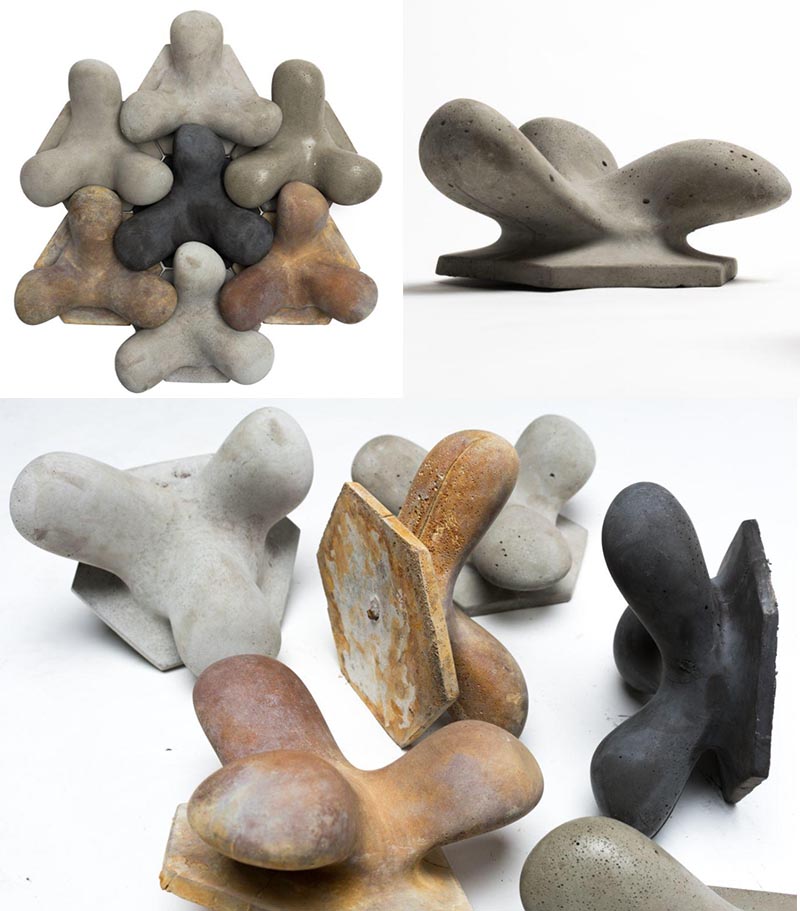 The tiles, made from gypsum, concrete, and ceramic, have a hexagonal base, however when installed, the shape of the protruding 3D design appears as though they interlock with each other, creating an interesting wall texture.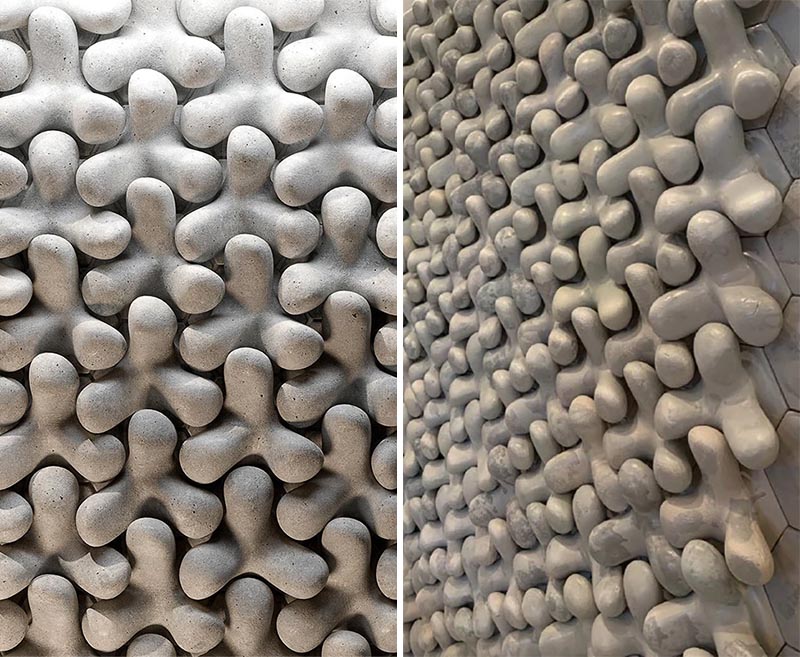 Design: Sergey Makhno Architects – Sergey Makhno and Oleksandr Makhno