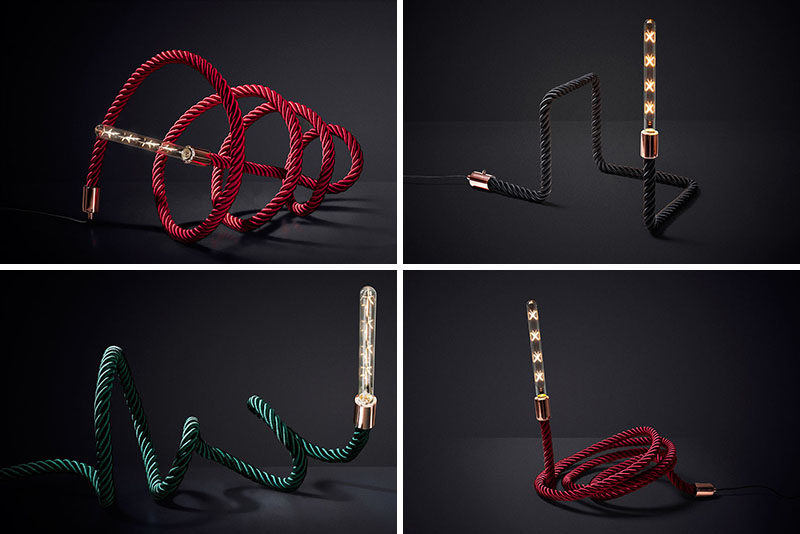 Italian design firm MID studio have created 'Fauna', an adjustable lamp that can be positioned in almost any design or shape you like.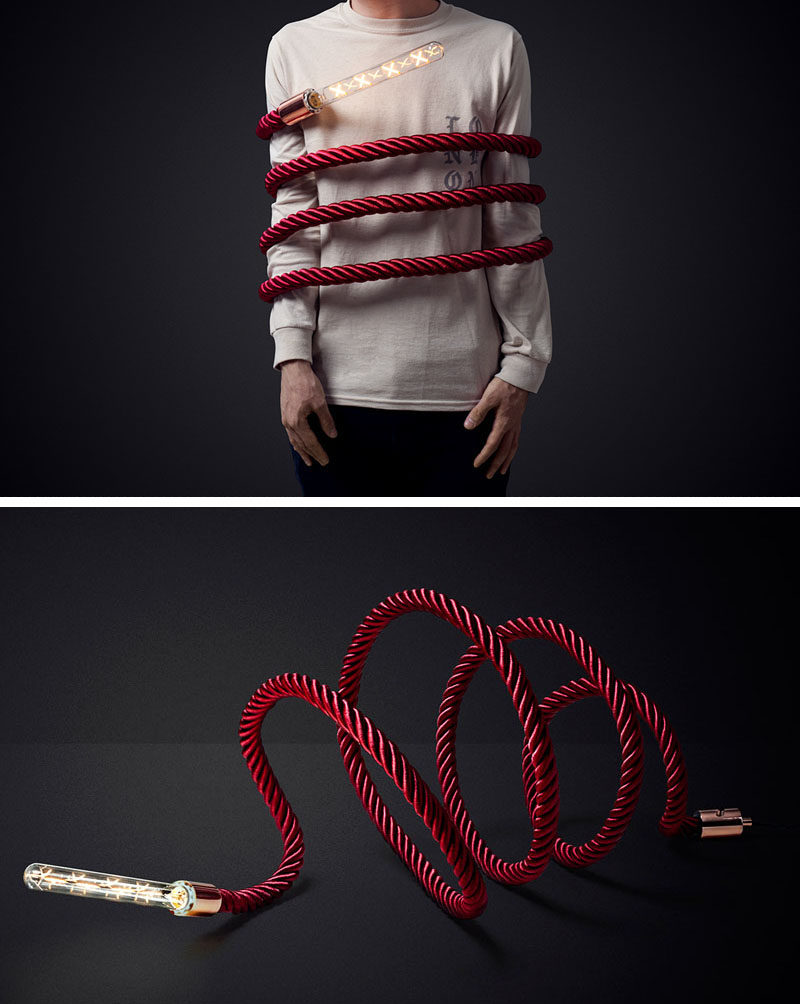 ---
Starting out as a flat coil, the lamp can be transformed into any shape to become part of the home ecosystem.
---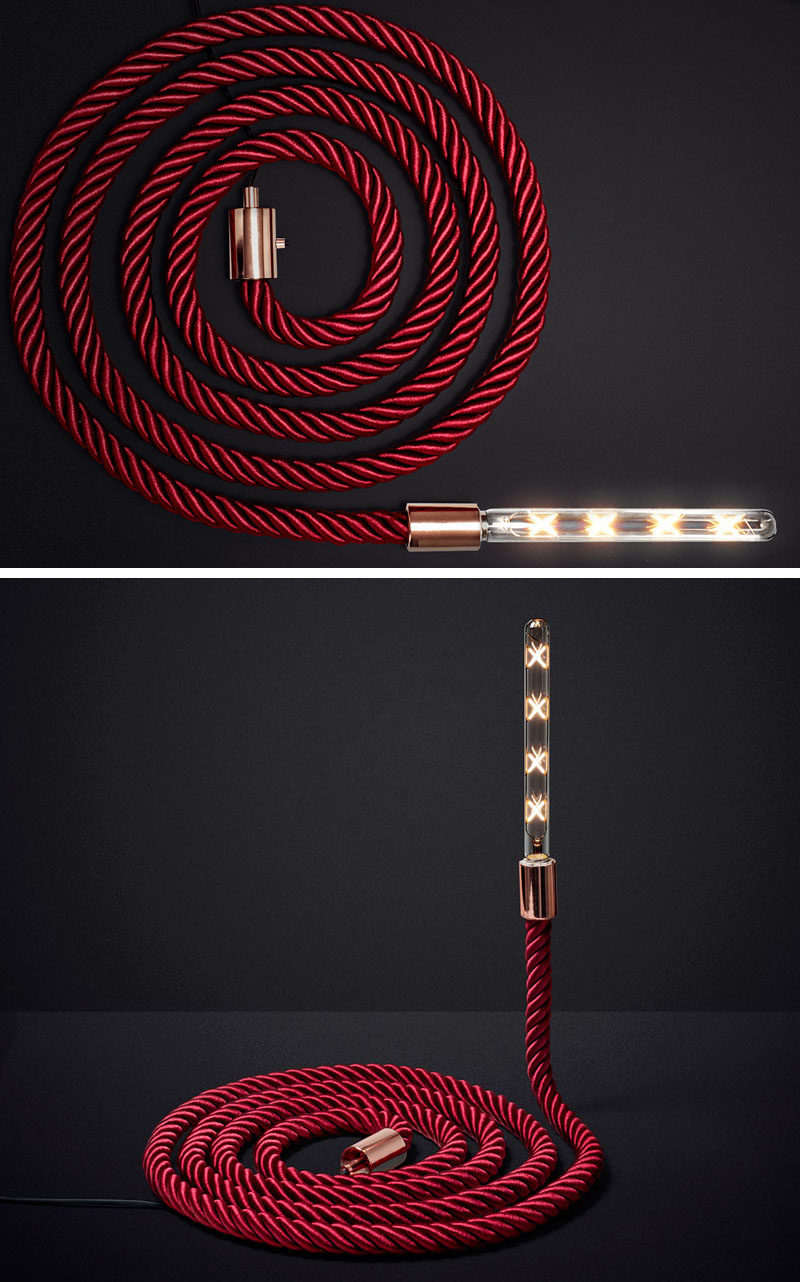 ---
The lamp, inspired by fauna hence the name, has 'bones of copper' in the form of a coiled copper core wire that allows the lamp to be bent and twisted.
---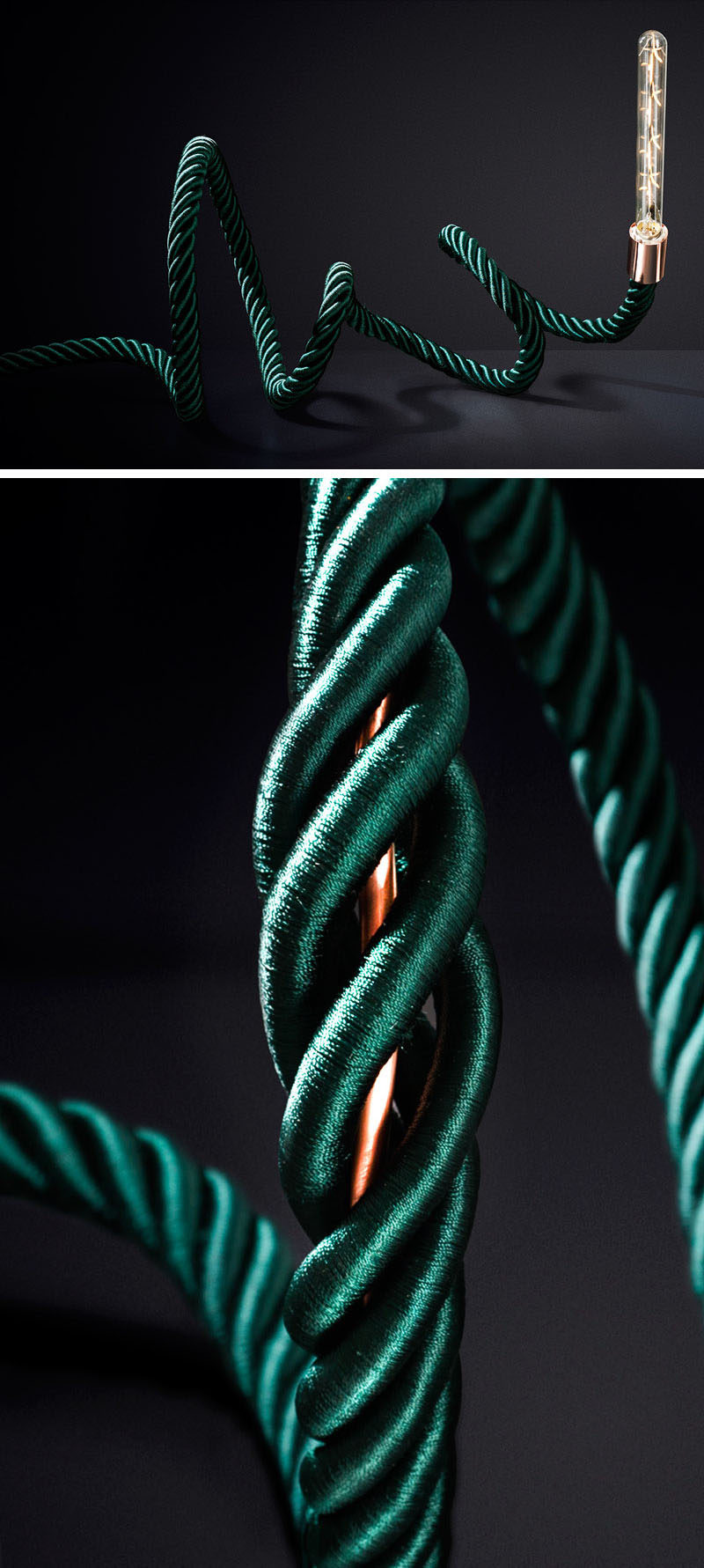 ---
The adjustable lamp can be stretched flat, coiled, angled and curved to create a lamp that suits your requirements, whether that is a table lamp, floor lamp or pendant lamp.
---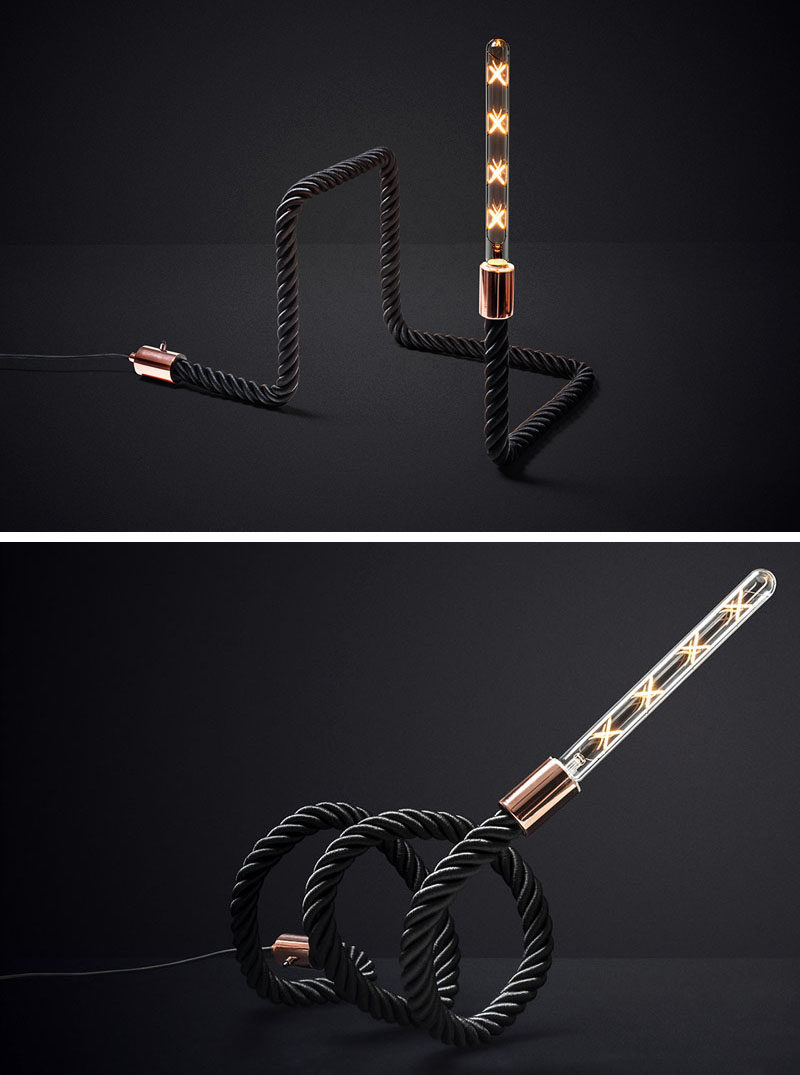 ---
Here's a couple more examples of what design can be done with the lamp.
---