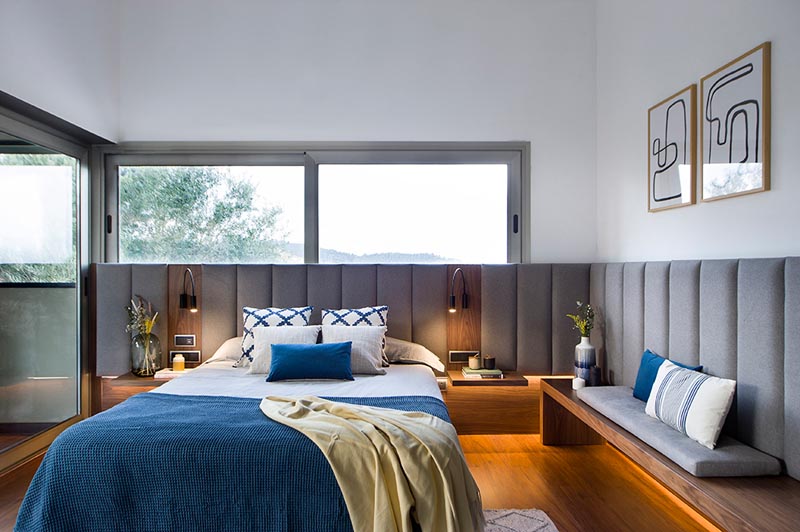 Design studio Egue y Seta have recently completed a house in Corbera de Llobregat, Barcelona, and in the master bedroom, they included a wraparound headboard that wraps around the room.

The upholstered headboard with vertical padded sections, partially lines the wall behind the bed and wraps around to the adjacent wall.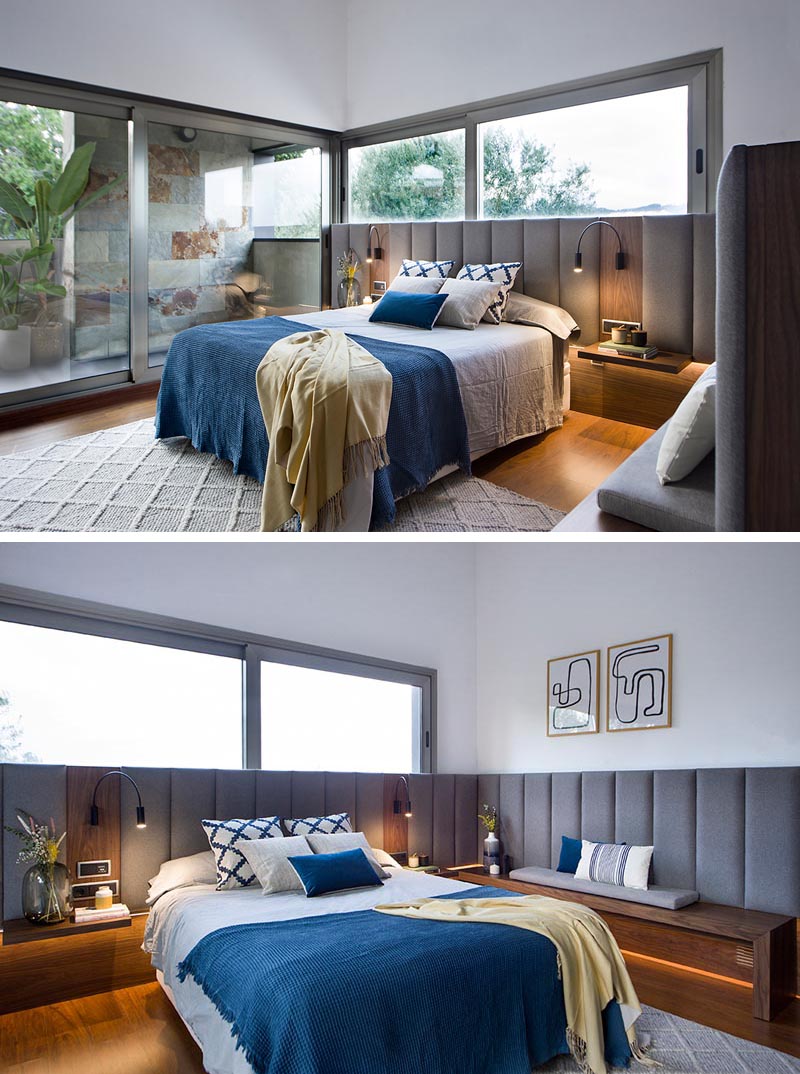 The headboard also has warm wood accent pieces, that create a dedicated place for the bedside lamps, and complement the floating bedside table, that also has hidden lighting underneath it.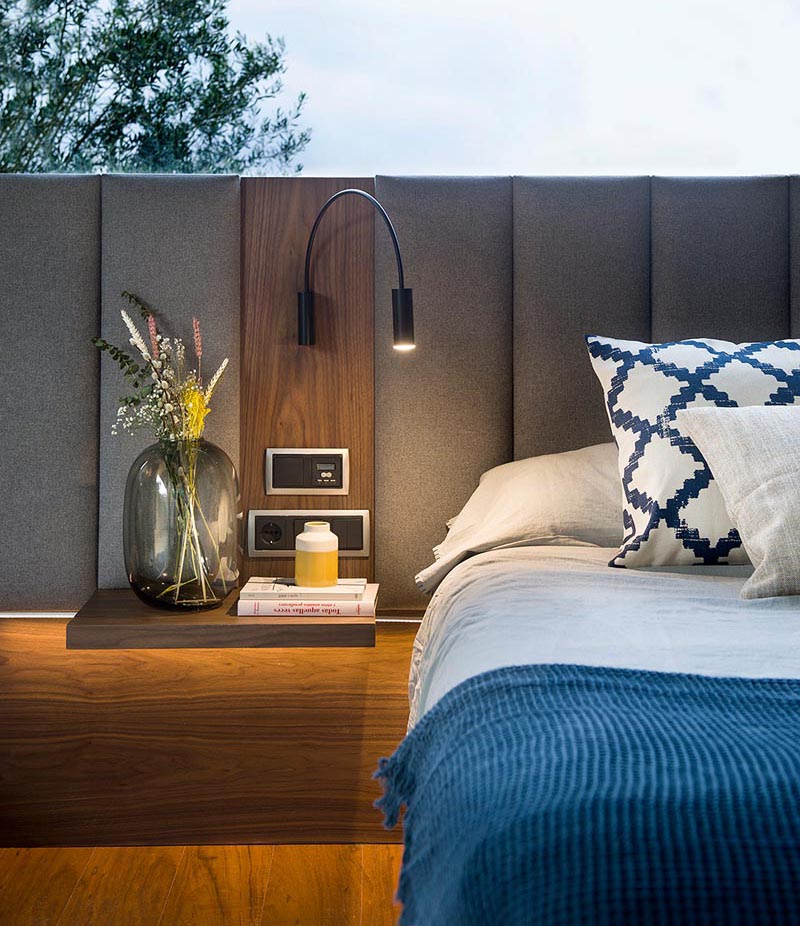 Alongside the wall is a wood bench with a grey cushion, while above the upholstered section of the wall are two minimalist wall art pieces.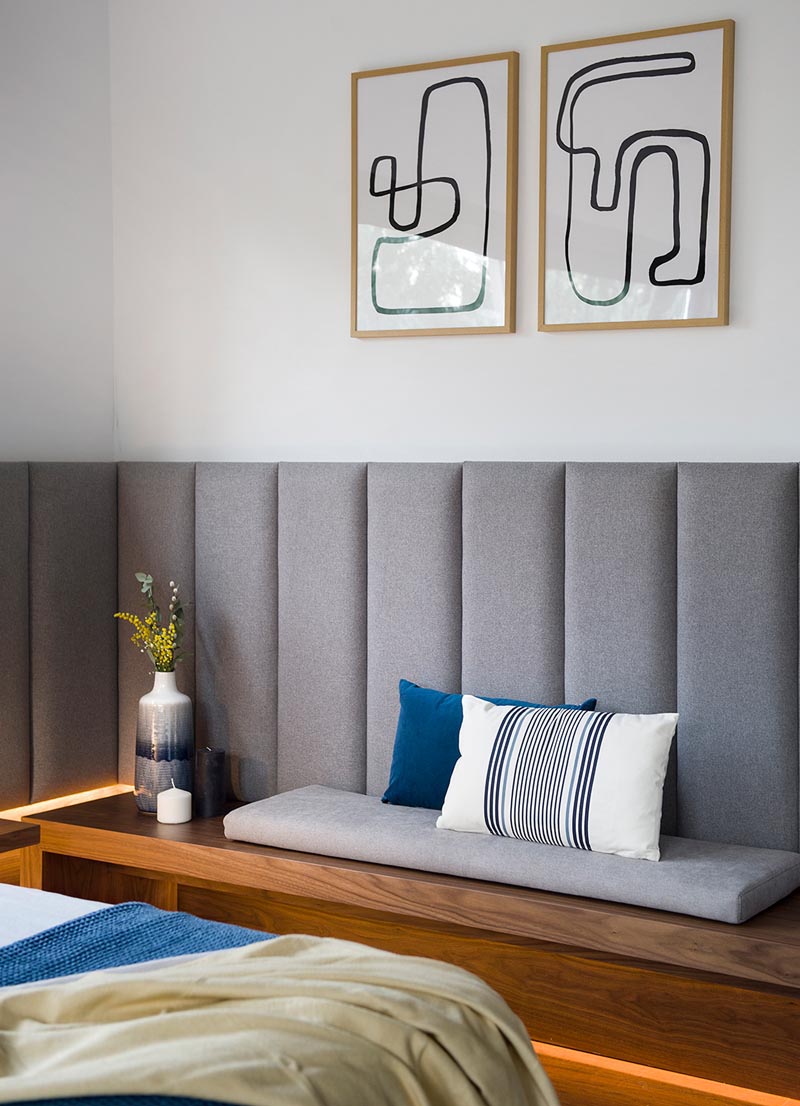 Photographer: VICUGO FOTO | Design: Egue y Seta – With direct involvement of: Daniel Pérez, Felipe Araujo, Laura Fernández, Emma Charles, Diana García, Sarah Salas, Maria Escobar and Veronica Galli. | Construction Company: Rehabidi | Carpentry: Disseny 9evo