The angular upholstered headboard in this modern bedroom almost takes up the entire wall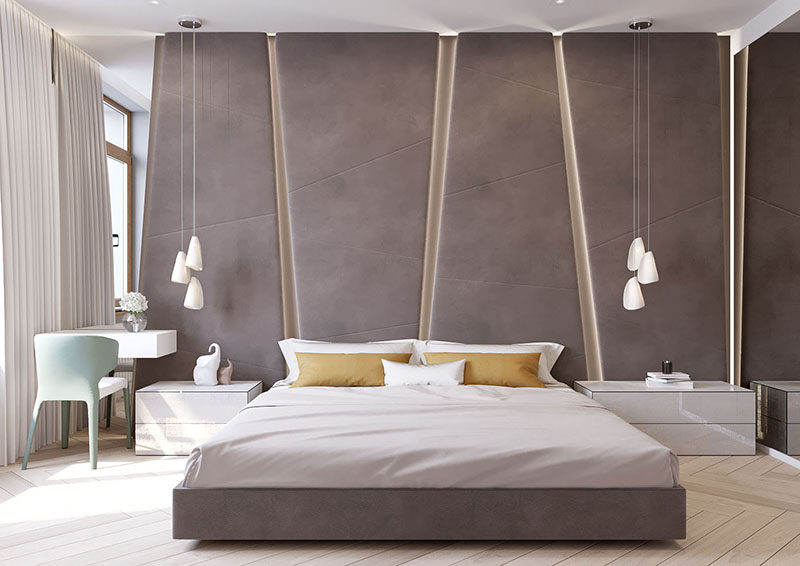 Designer Shamsudin Kerimov has created this modern bedroom in a Moscow apartment that features a soft upholstered headboard made from four large angular panels.
The softness of the fabric makes the room feel cozier and more inviting, while the rich color of the material warms up the room and contrasts the lightness of the sheets, side tables, and floor. Hidden lighting behind the panels defines their shape to give them a more 3 dimensional look, and at the same time, adds a soft glow to the room.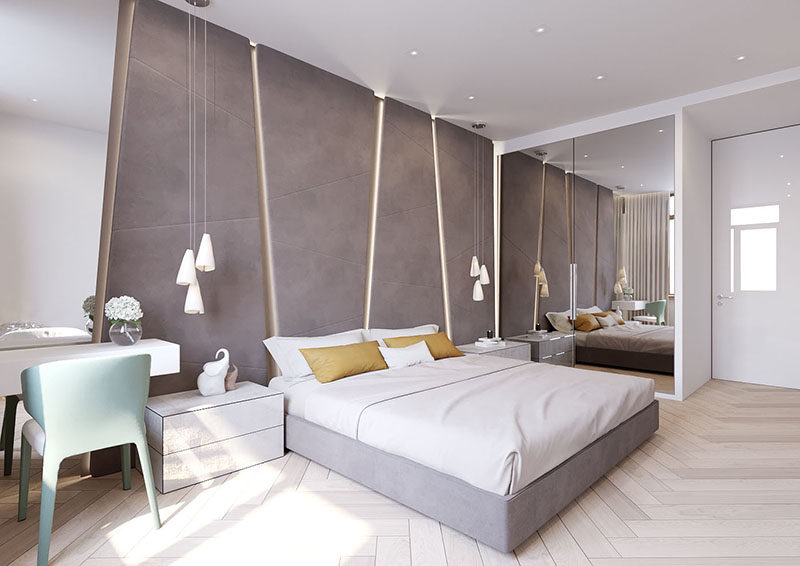 ---
Get the contemporist daily email newsletter – sign up here