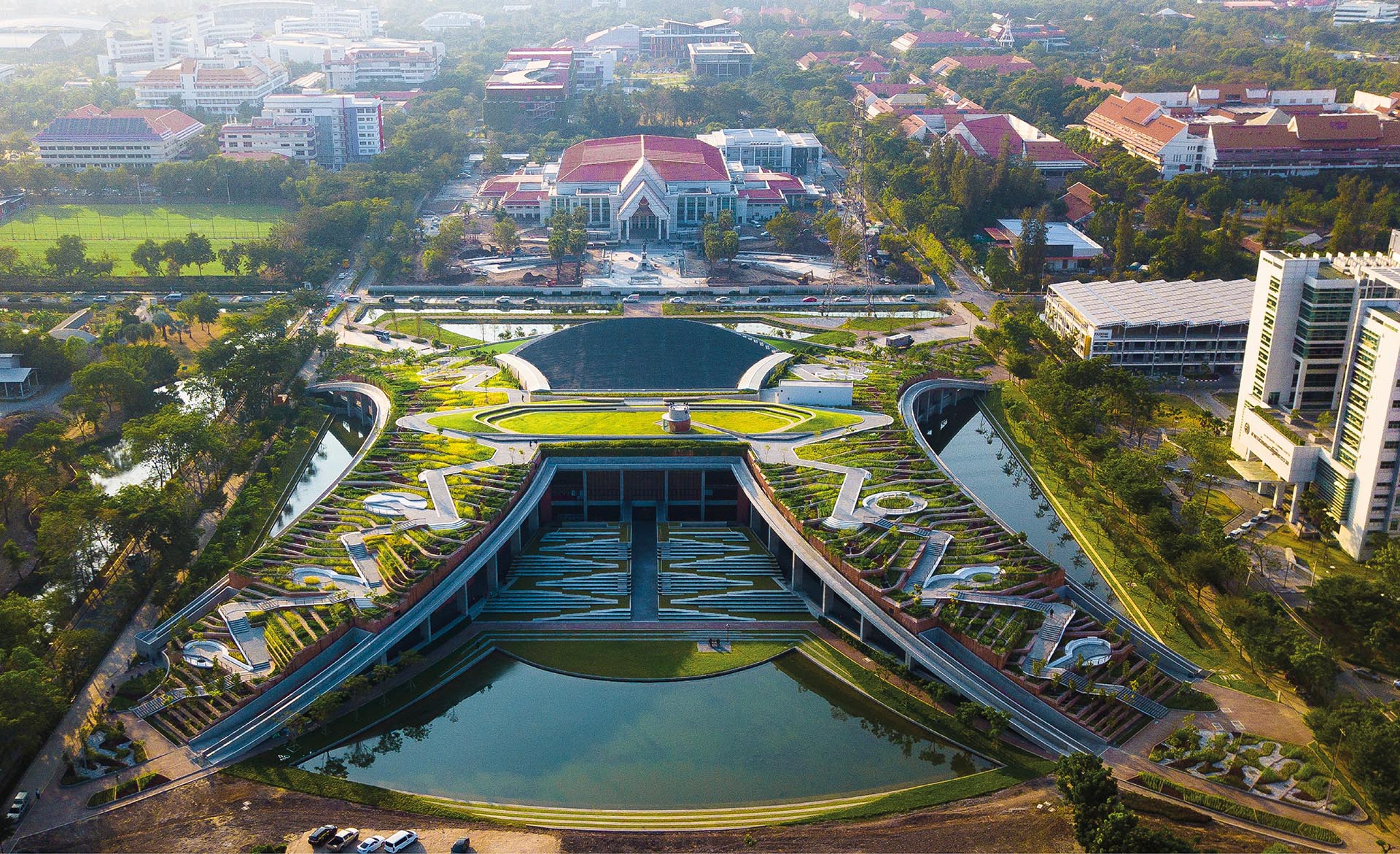 An urban farm has been created by landscape architecture and urban design firm LANDPROCESS, by re-purposing 236,806 sq. ft. of what is normally just wasted rooftop space in Bangkok, Thailand.

Inspired by traditional rice terraces, the Thammasat University Rooftop Farm (TURF) includes various levels with separate spaces for sustainable food production and public spaces, and at the same time incorporates renewable energy, organic waste, and water management.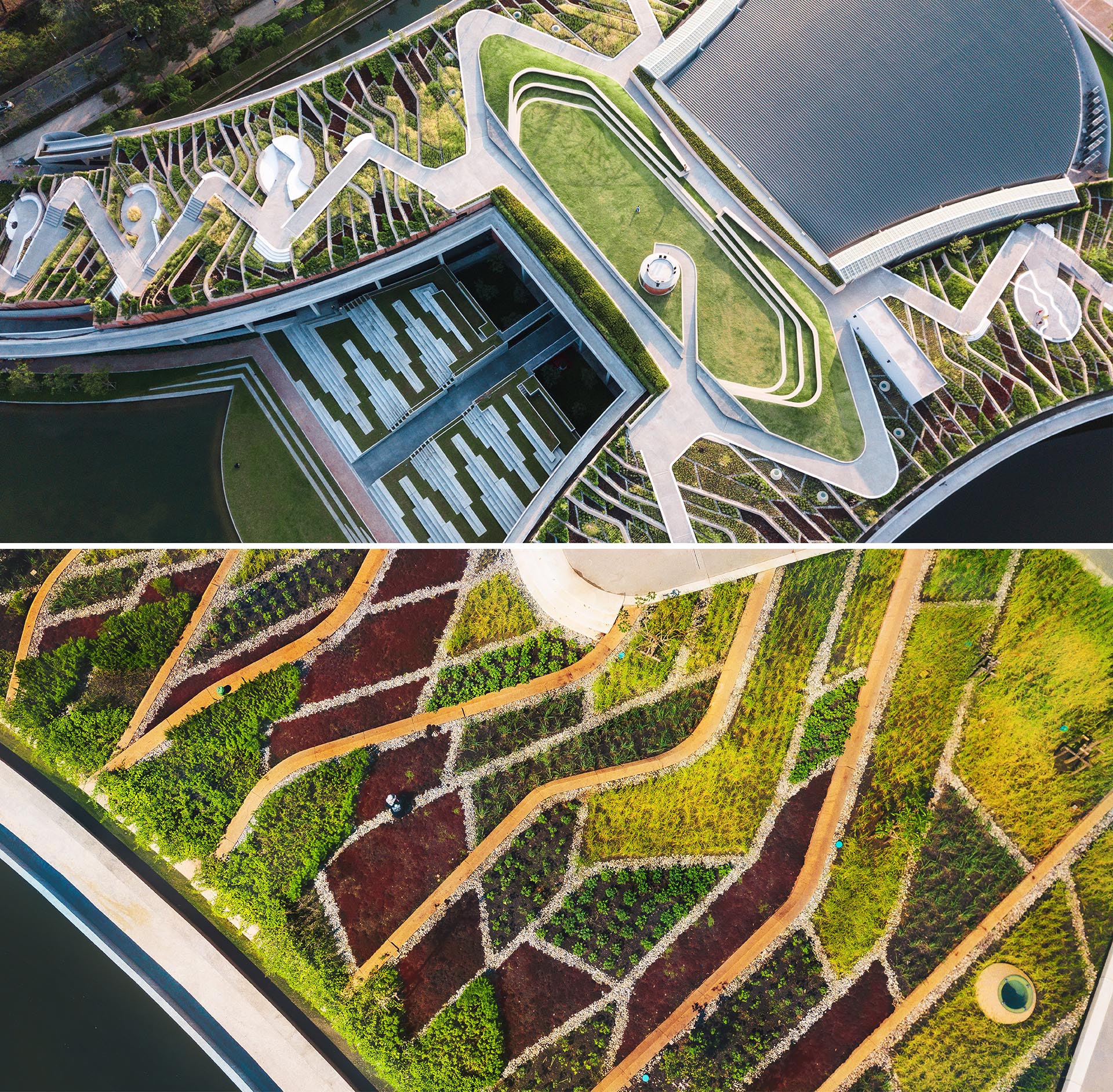 The roof is equipped with solar panels, capable of producing up to 500,000 watts per hour to irrigate the urban farm and power the building beneath it.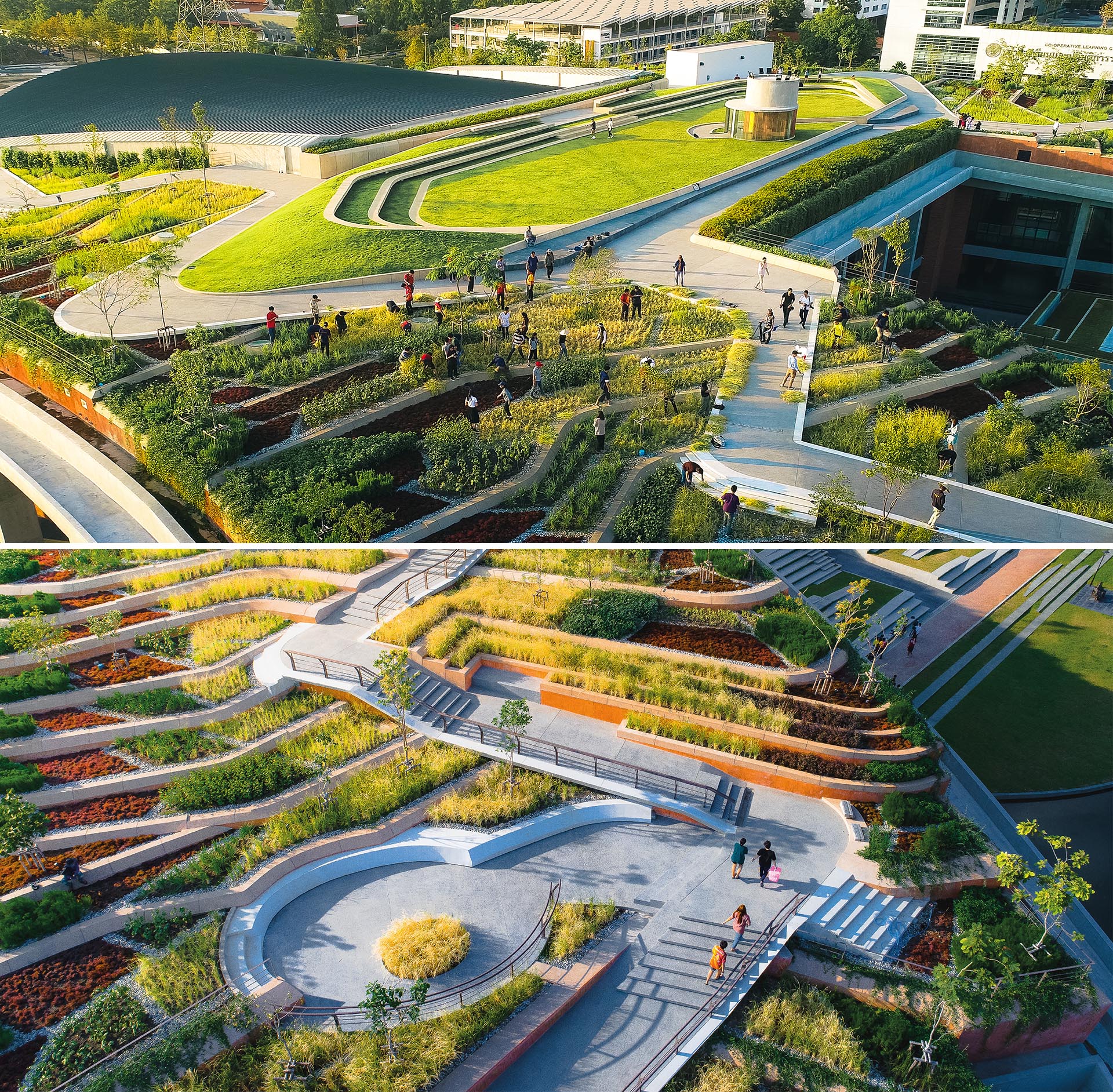 The variety of food grown on the rooftop goes towards feeding the students on campus, and the zigzag paths provide a place to socialize.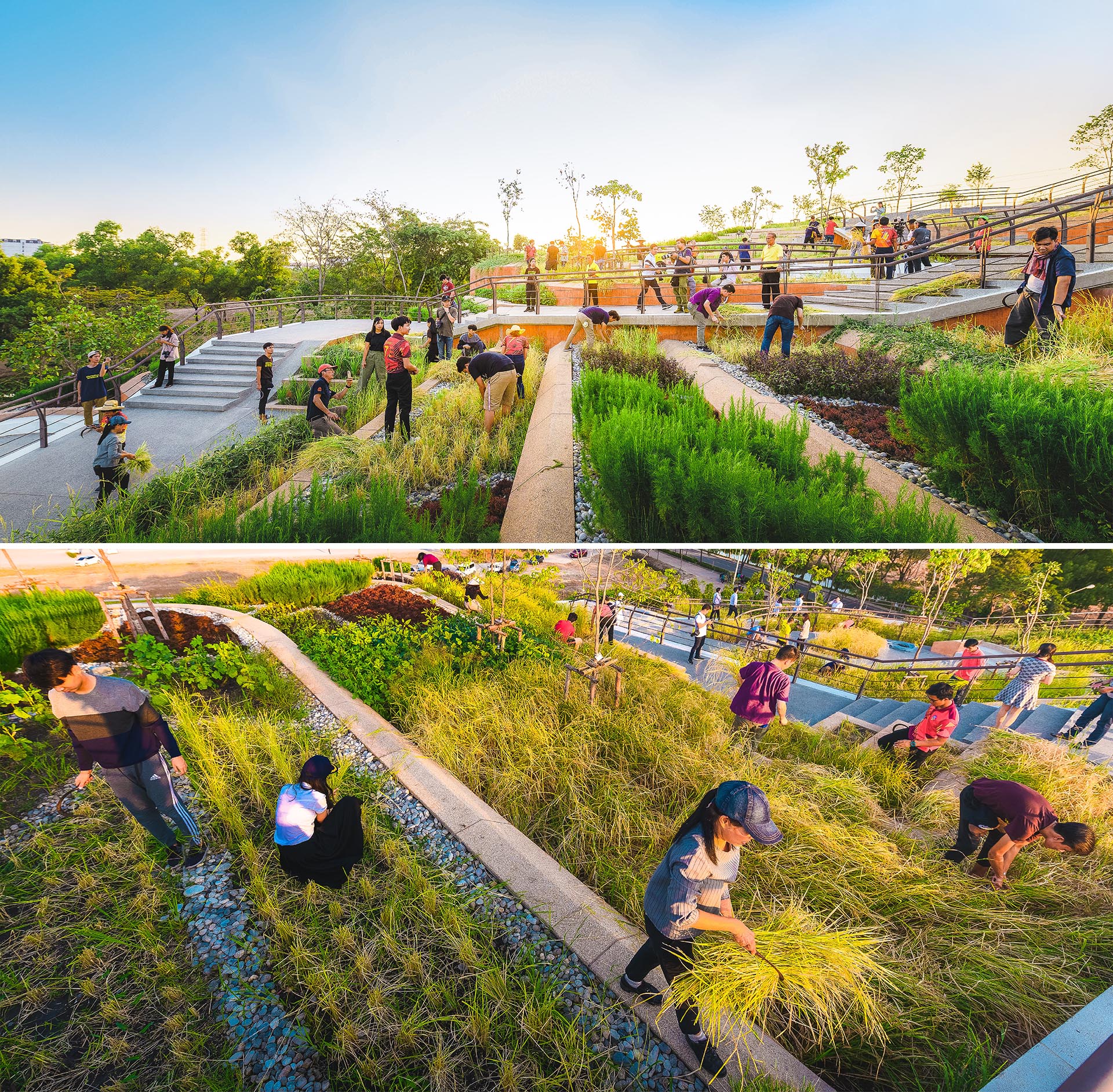 A plethora of herbs, shrubs, and trees have been planted on the rooftop, including lemongrass, okra, rice, and many others.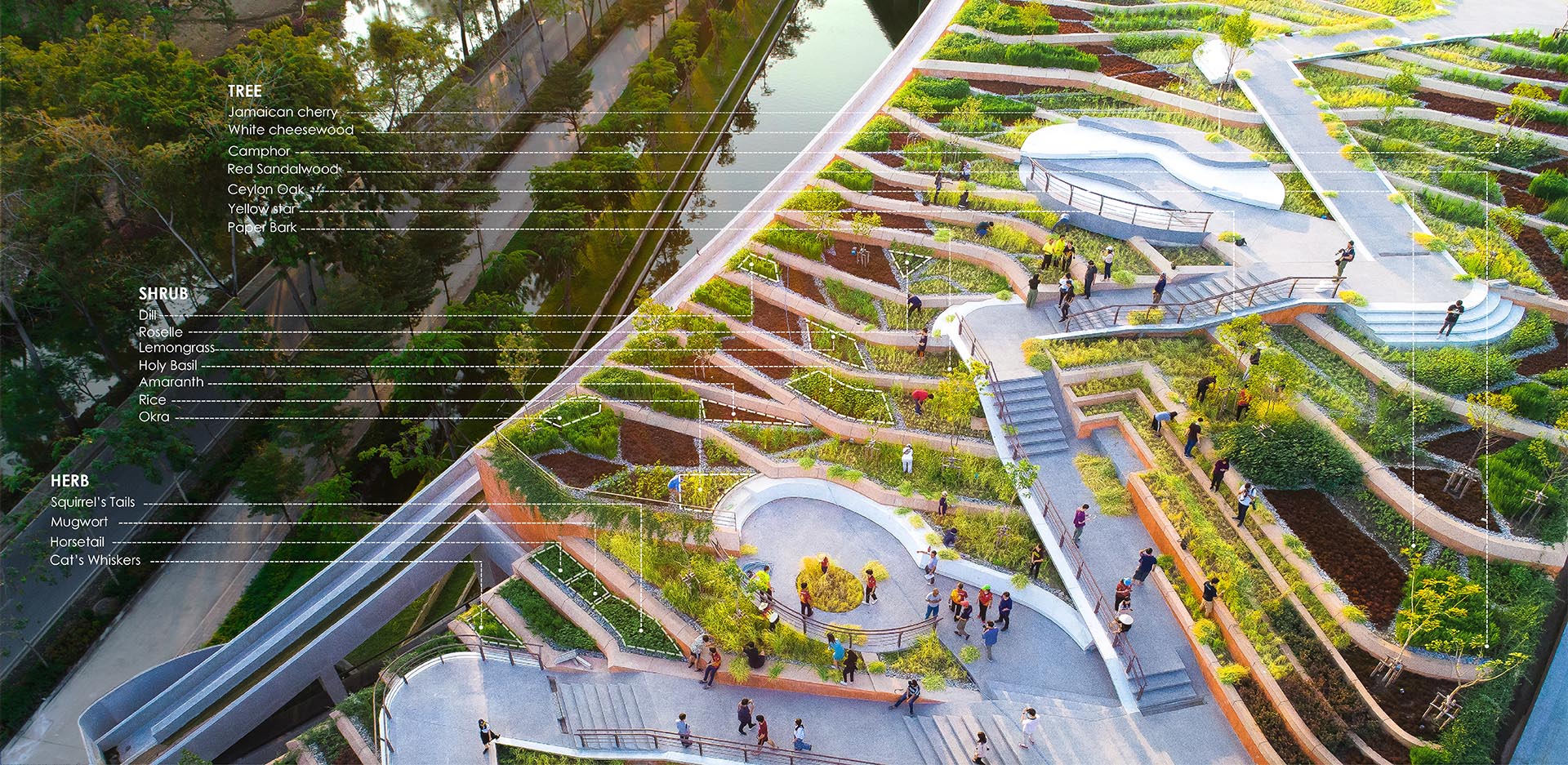 Here's a glimpse of the design of the terraced sections, and how the water travels through them. The cascading rooftop absorbs, filters, and slows down water runoff 20 times more efficiently than conventional concrete rooftops, and at the end of its journey, four retention ponds await, where they store excessive rainfall for future use during drought.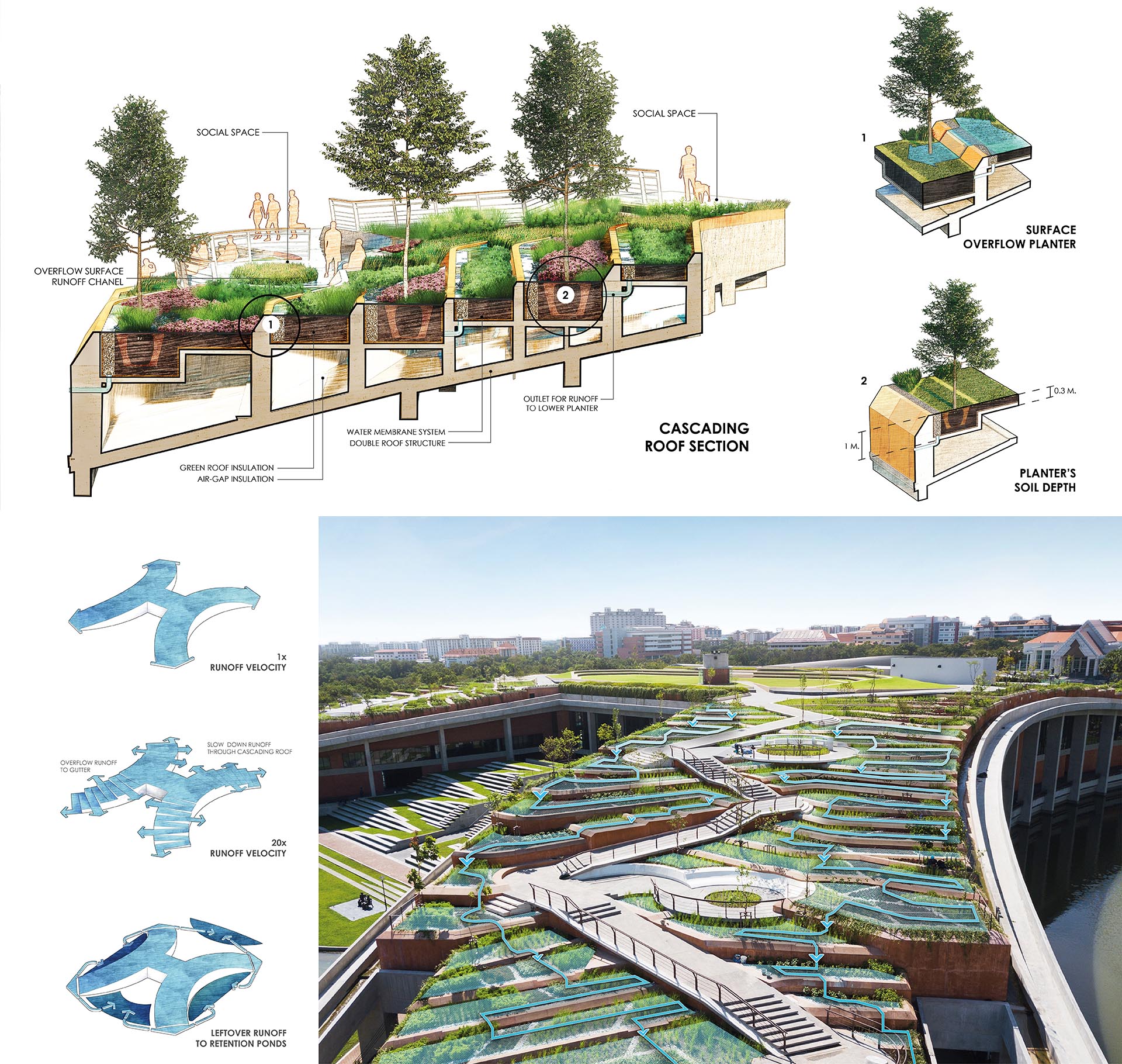 Photography by Panoramic Studio / LANDPROCESS