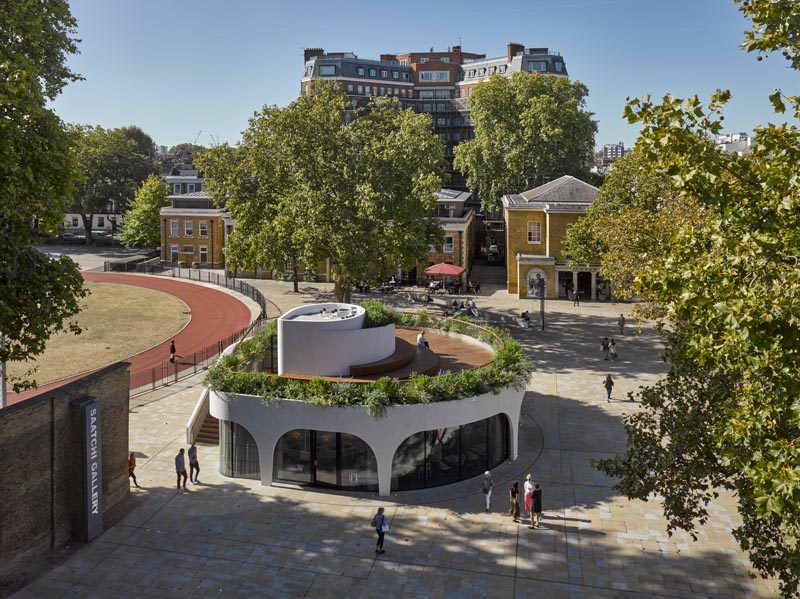 Architecture firm Nex— has recently completed the Vardo Restaurant after they won an international design competition that sought a new and distinctive restaurant, which could be a focal point for the Duke of York Square in Chelsea, London.

The new restaurant's design includes a white concrete wall that curls upwards from the square and leads to a rooftop gathering place and garden.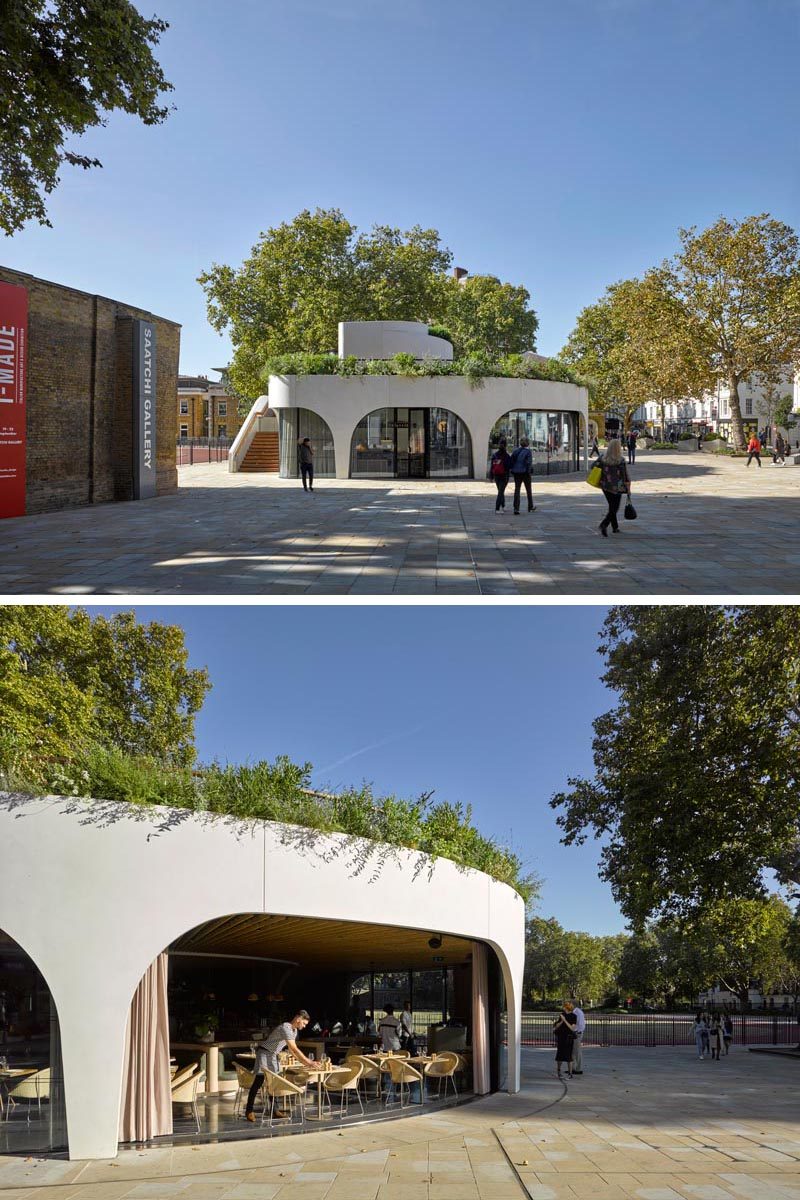 Sweeping curves of windows can be opened to connect the ground floor interior of the restaurant with the square.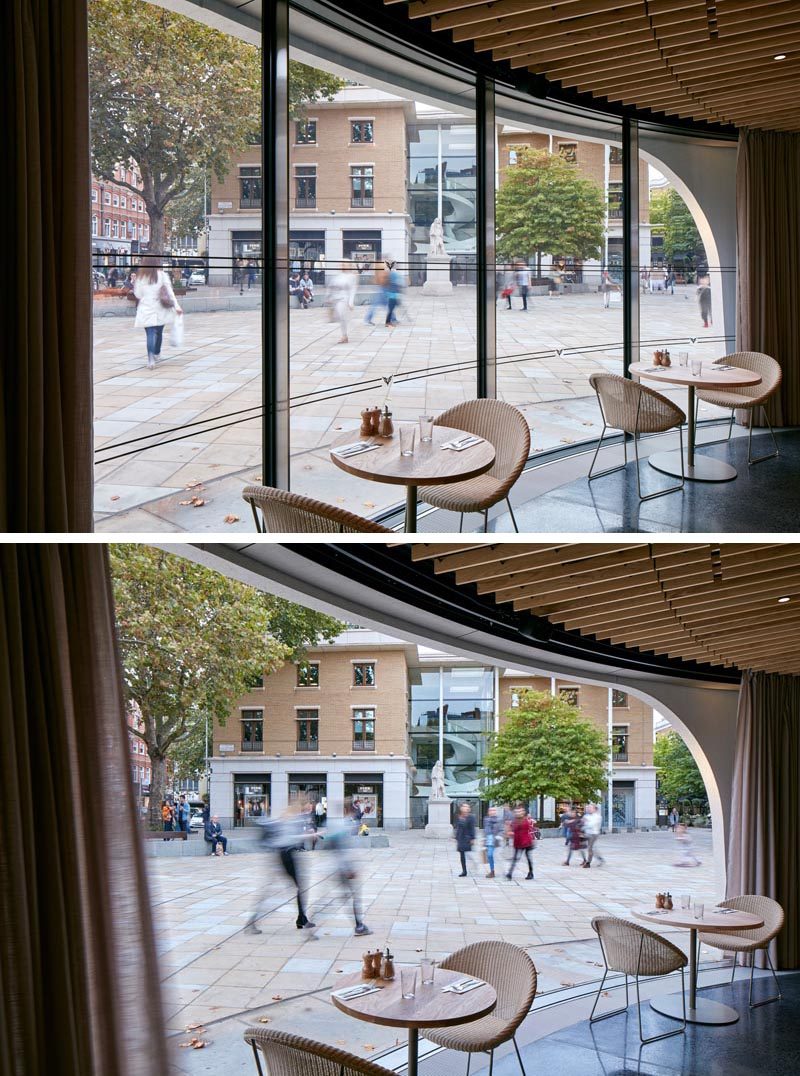 The large windows flood the restaurant with natural light, while small spotlights embedded between the ceiling slats – alongside delicate fabric choices for the curtains – enhance the comfortable, warm glow within the open-plan space, and contrast with the concrete and steel surfaces elsewhere.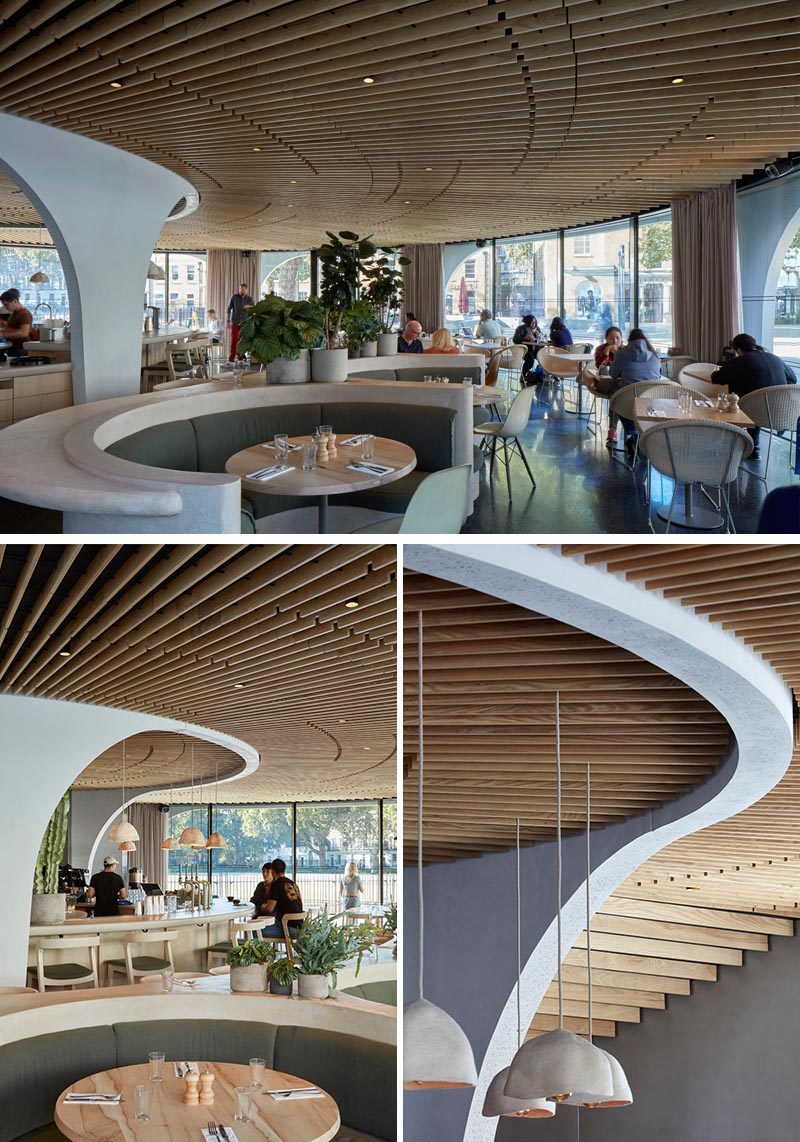 Ash wood slats are carefully arranged to celebrate the building's spiral form, adding a sense of movement to the space.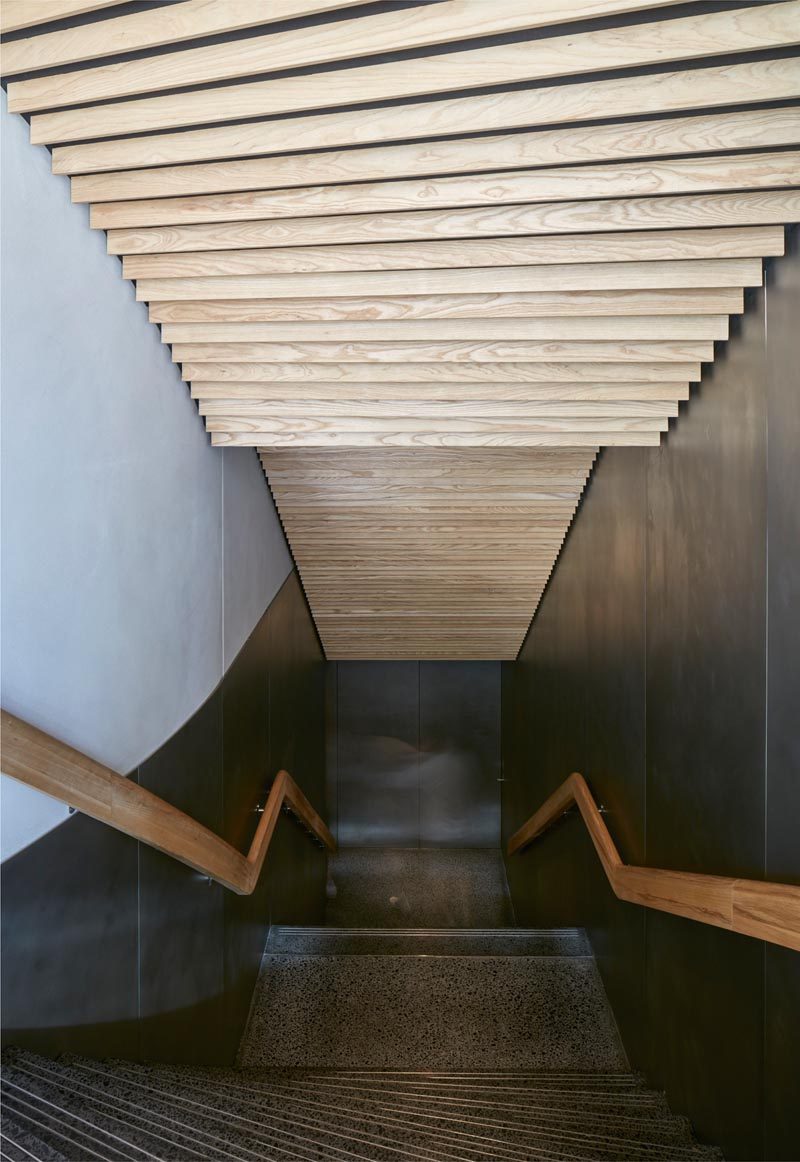 Outside, there's a gently curving staircase that leads to the rooftop garden above the restaurant. Open to the public, the garden is a place where people can relax, raised up from the bustle of the busy square and road below.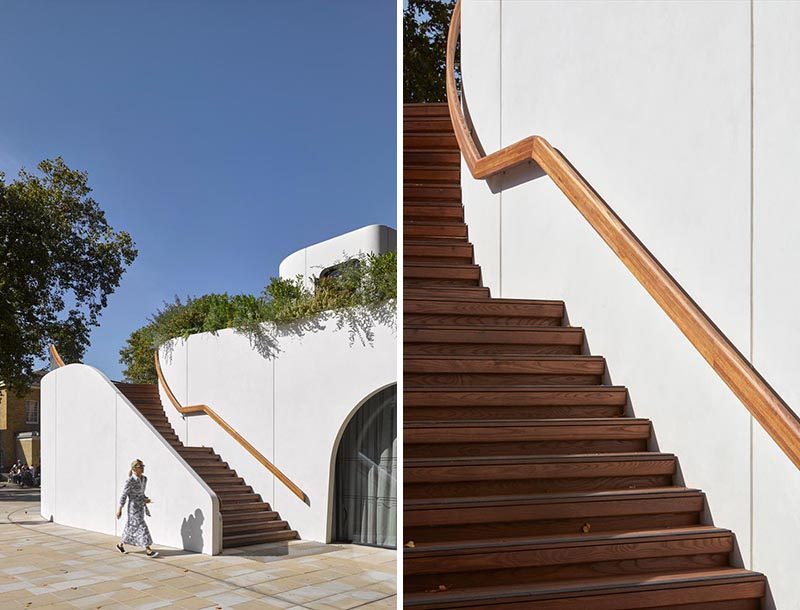 The garden features timber decking, while large planters embedded within the spiraling shape of the building, introduce diverse and luscious herbal planting, promoting biodiversity and creating a comfortable environment.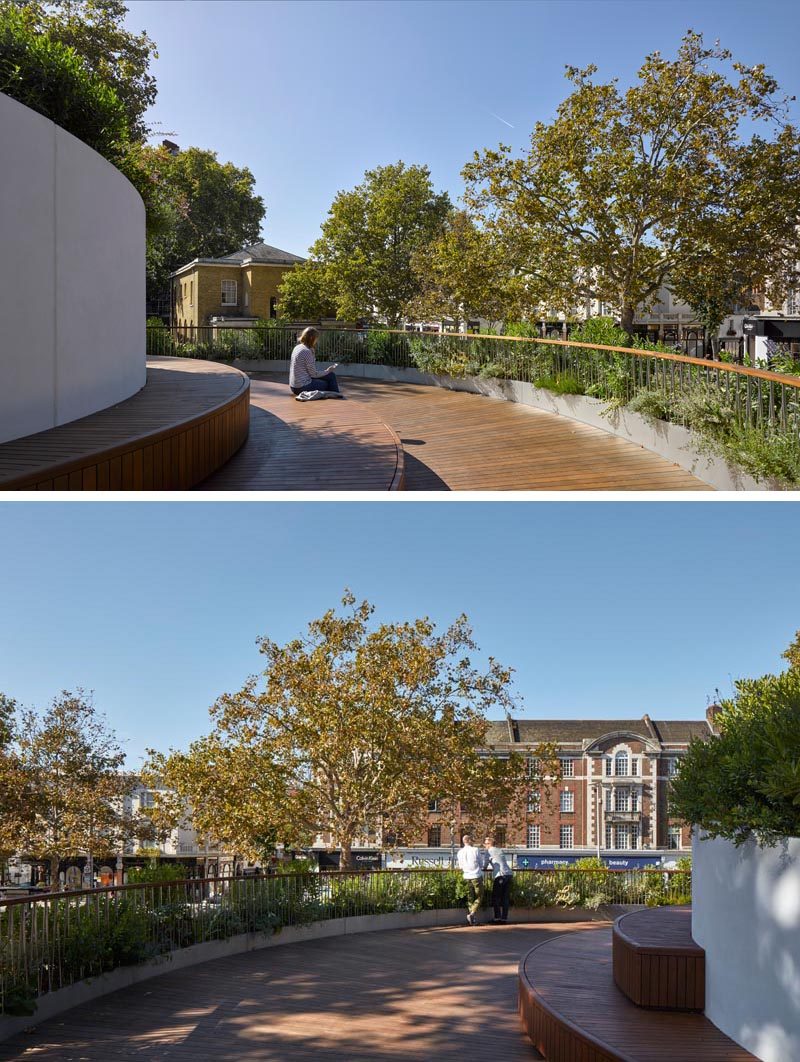 At night, soft external lighting highlights the shape of the restaurant and the rooftop.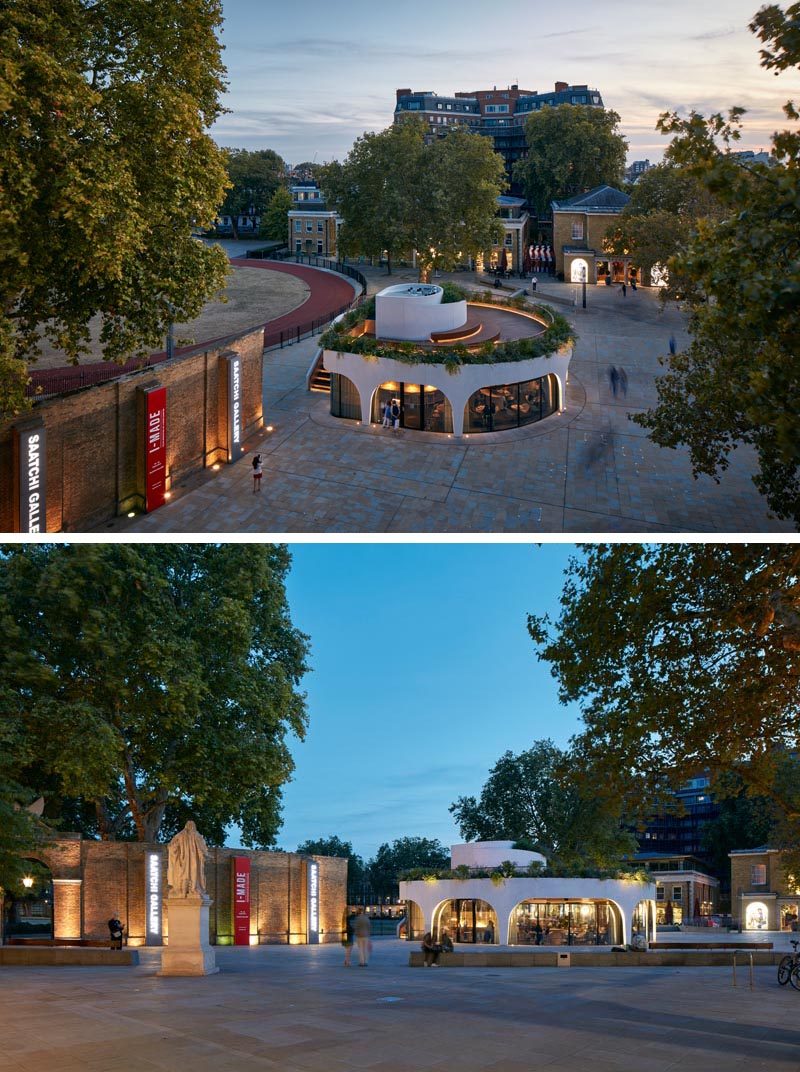 Photography by James Brittain | Architect: Nex—| Landscape Architect: Bradley Hole Schoenach BHSLA | Project Manager: Capital and Provincial | Pre-Tender: Equals Consulting | Construction: TTPP | Structural Engineer: AKTII, London | MEP Engineer: E&M Tecnica, London | Lighting: DHA Design, London | Planning Consultant: Gerald Eve | Principal Designer: Nex— | Contractors: Westgreen