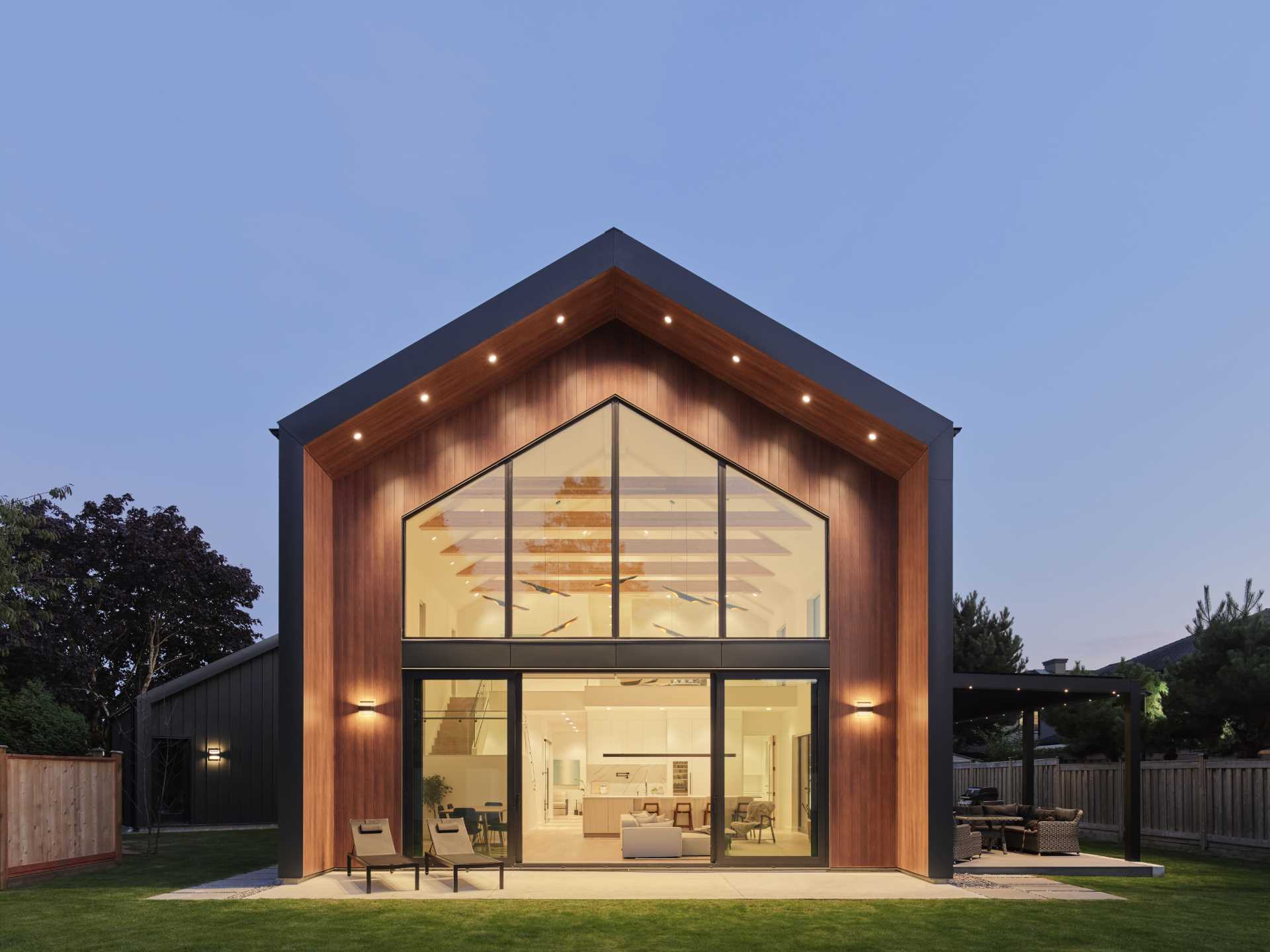 BLA Design Group has sent us photos of a modern barn house they completed that features an atrium space that encourages activity and connectivity for a young family in British Columbia, Canada.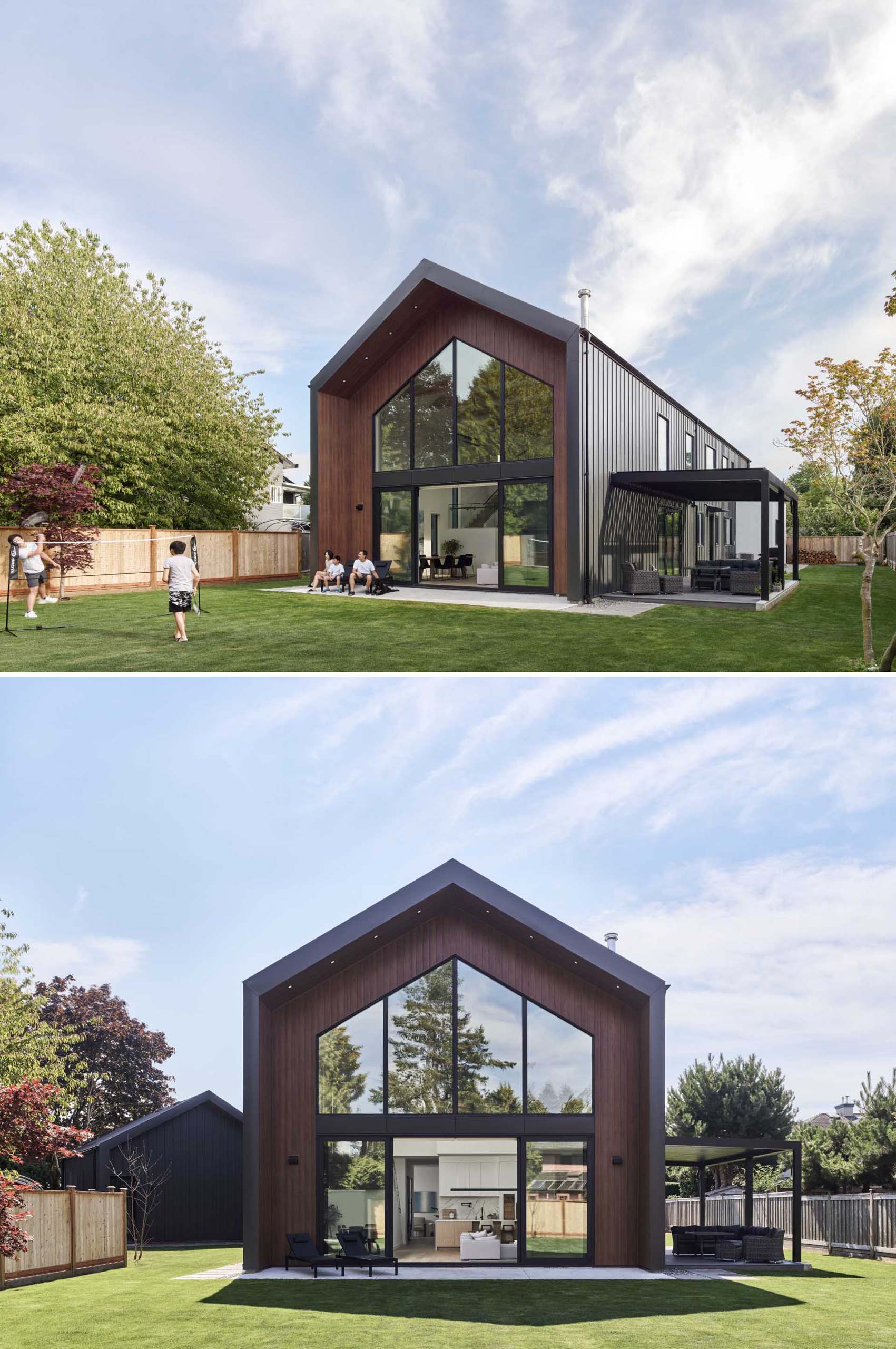 The home sits on an irregular site located at the end of a cul-de-sac, and is designed with two main building forms connected by a glass hallway, one form for the garage and another for the house.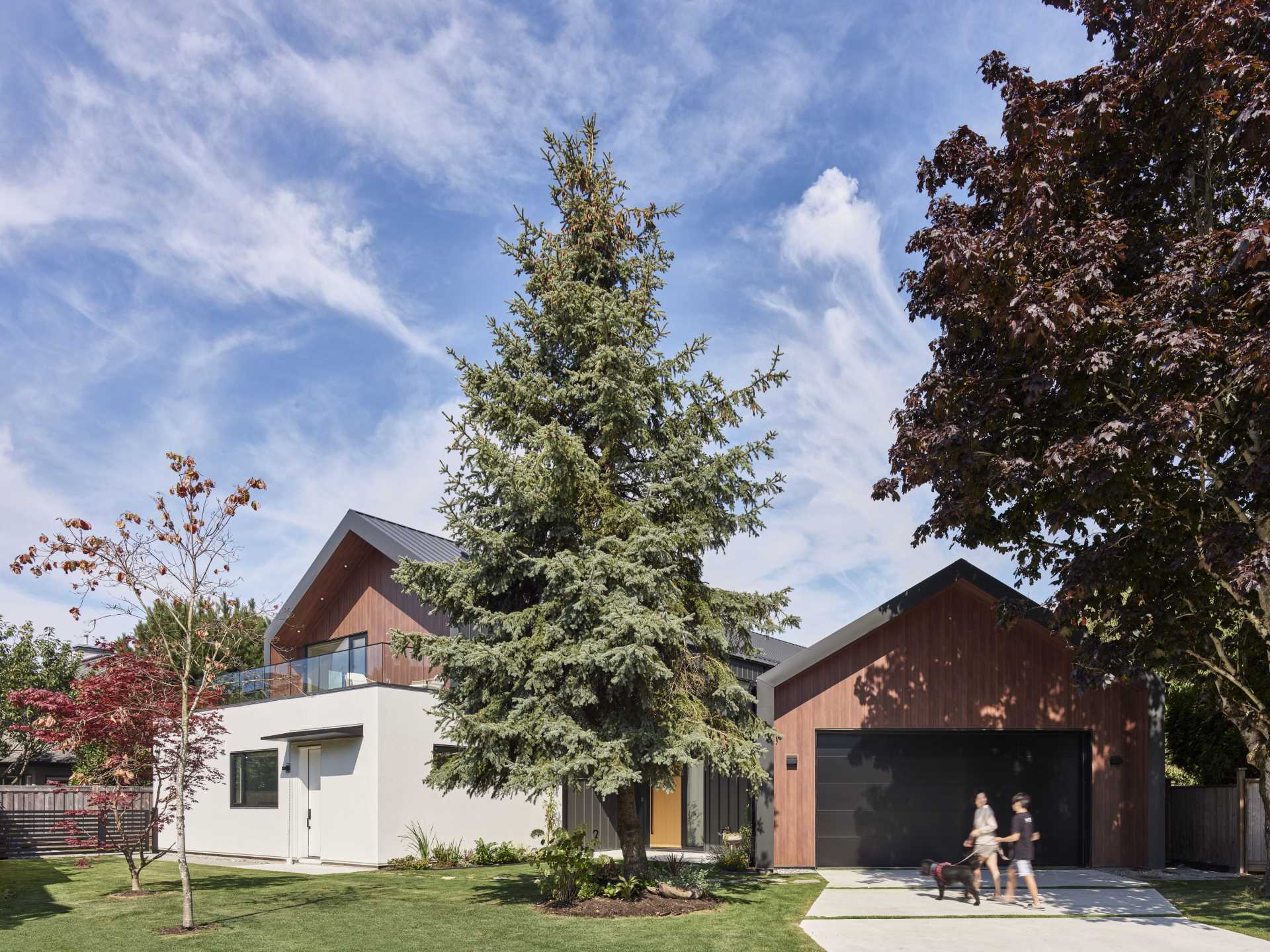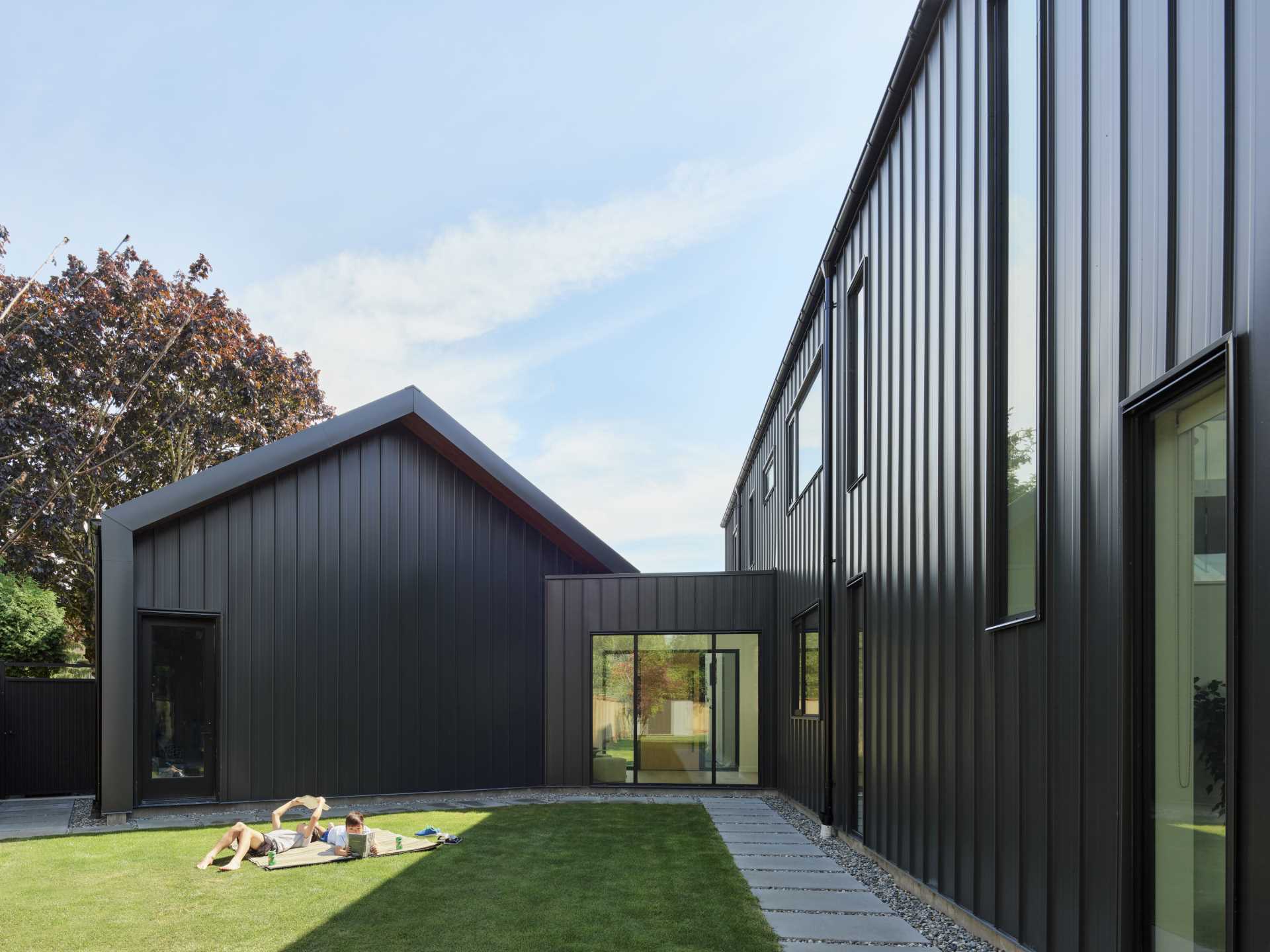 The front door of the home opens to the glass hallway, with windows providing a glimpse of the yard.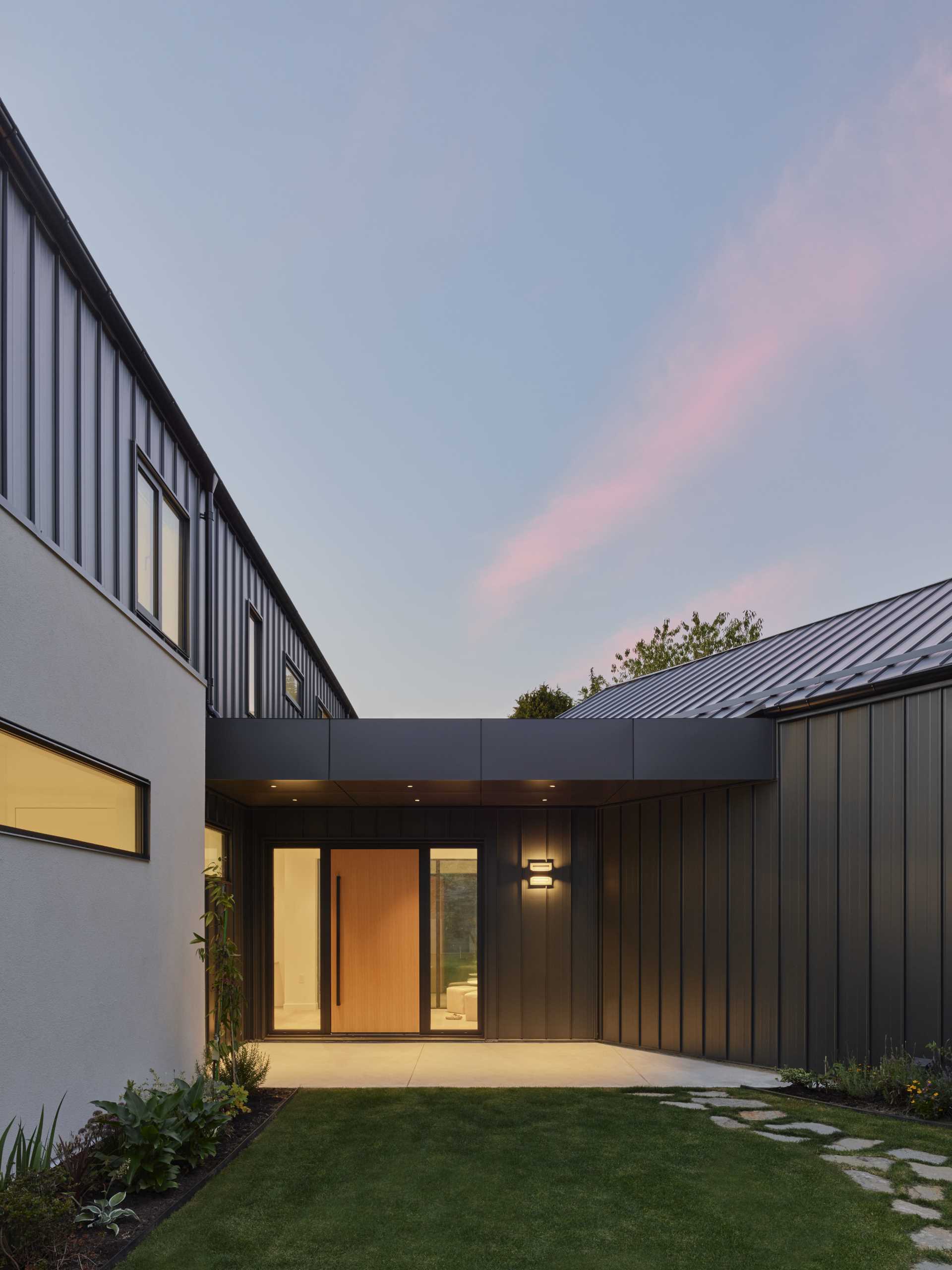 The main living space, which includes the living, dining, and kitchen area, features a vaulted ceiling that reaches a peak height of 25 feet (7m). A large window matching the gable shape of the house facilitates a seamless connection to the greenery of the rear yard.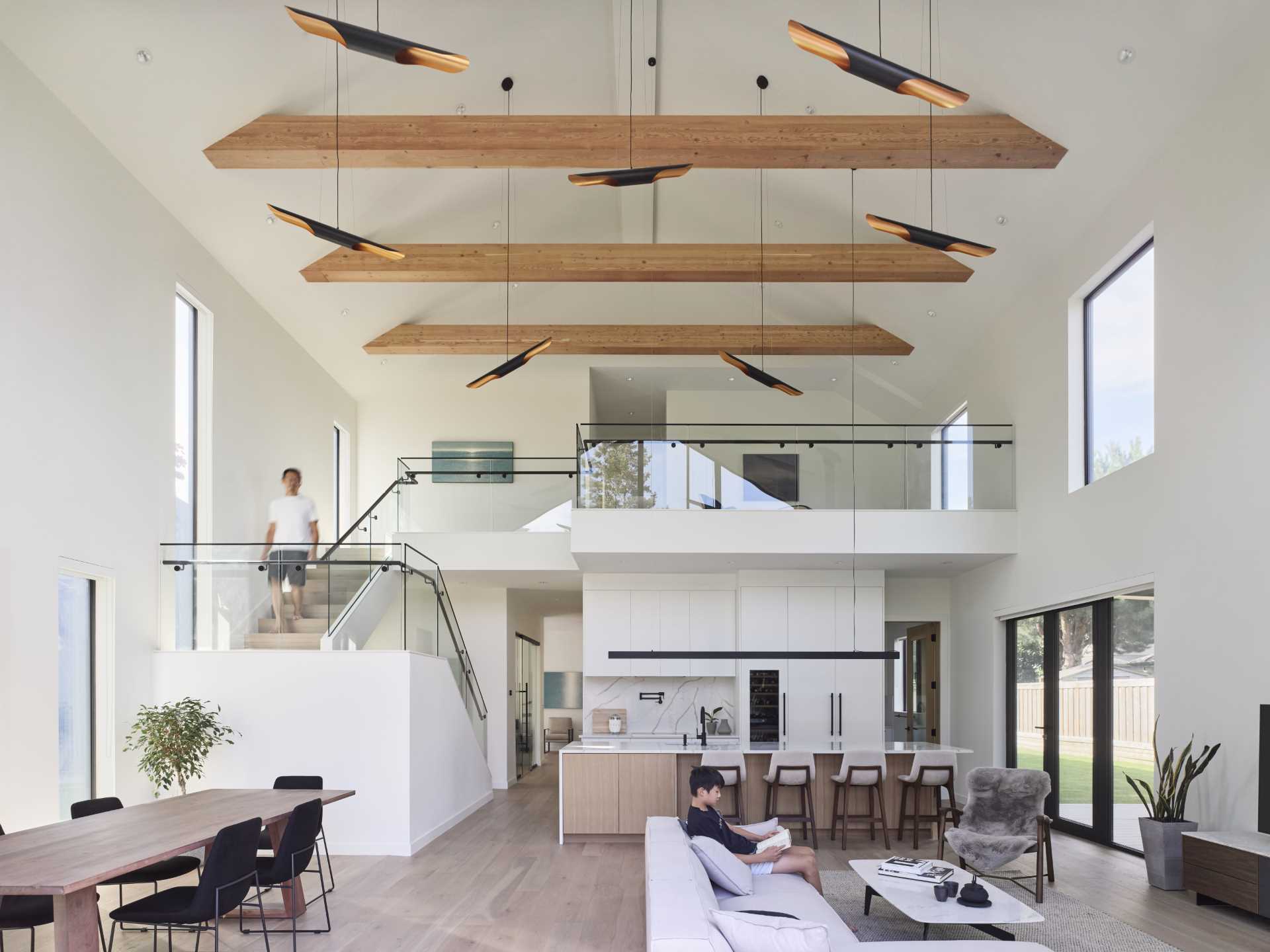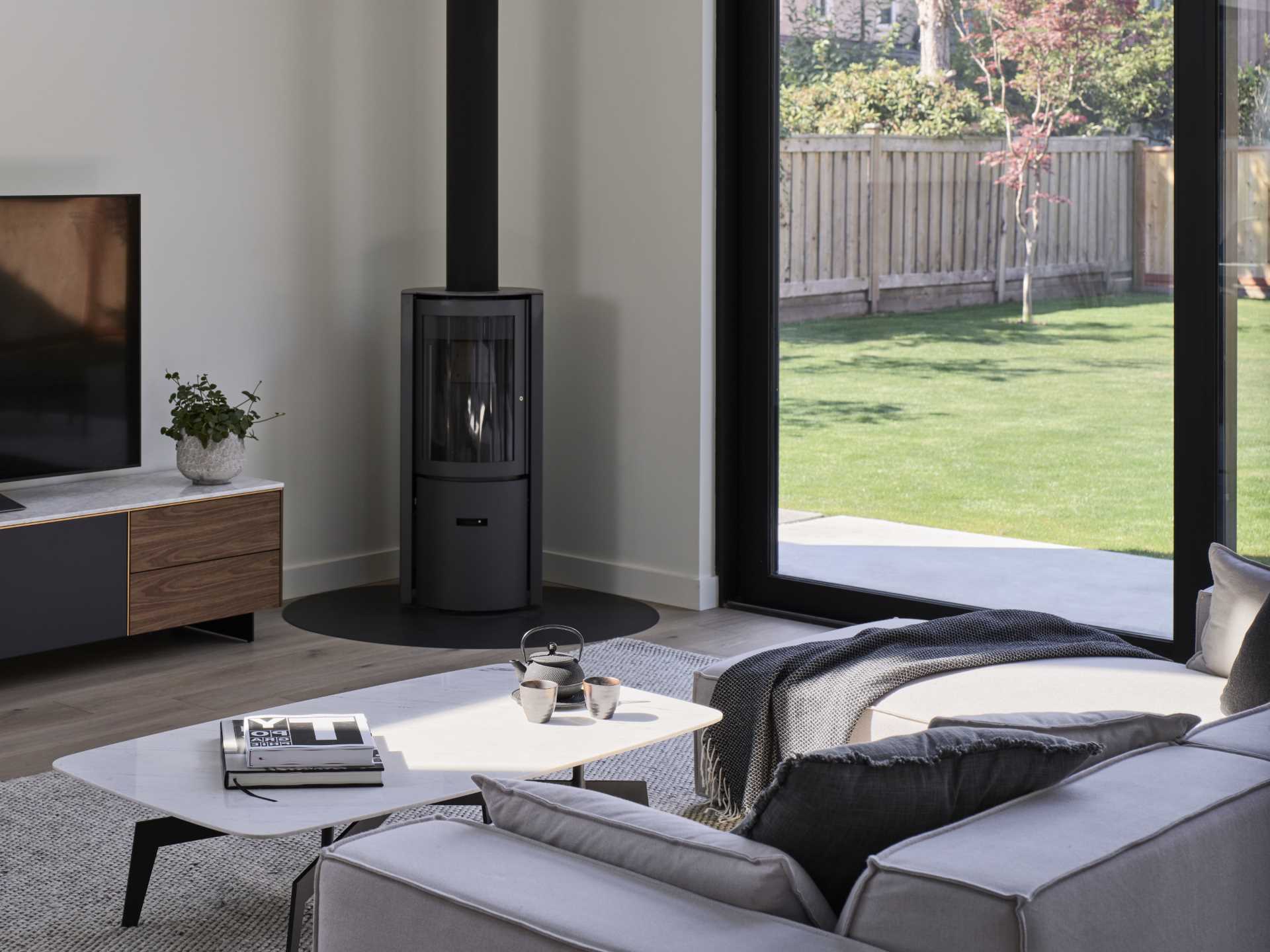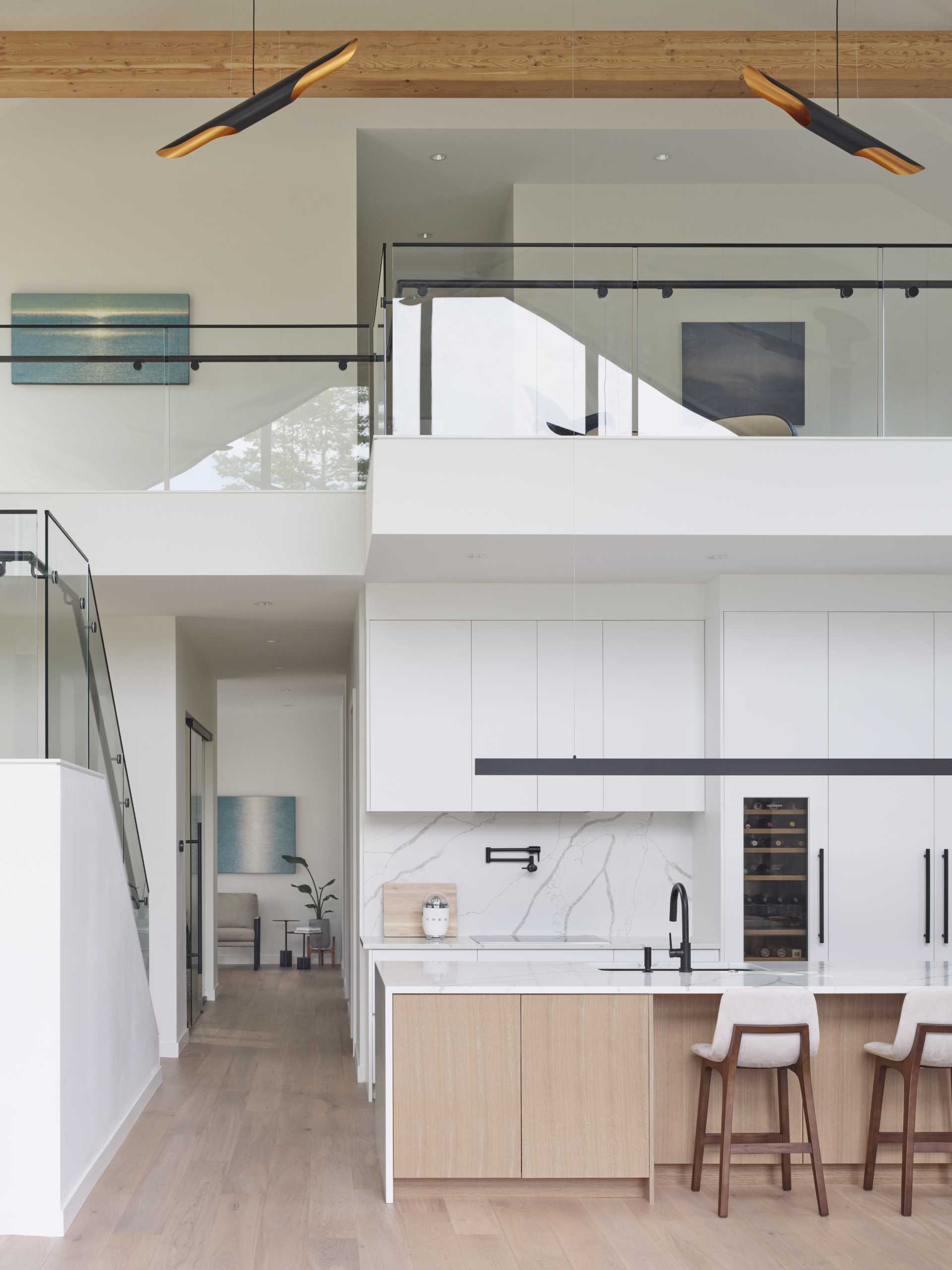 A door off the kitchen opens to a covered patio with an outdoor dining and lounge area.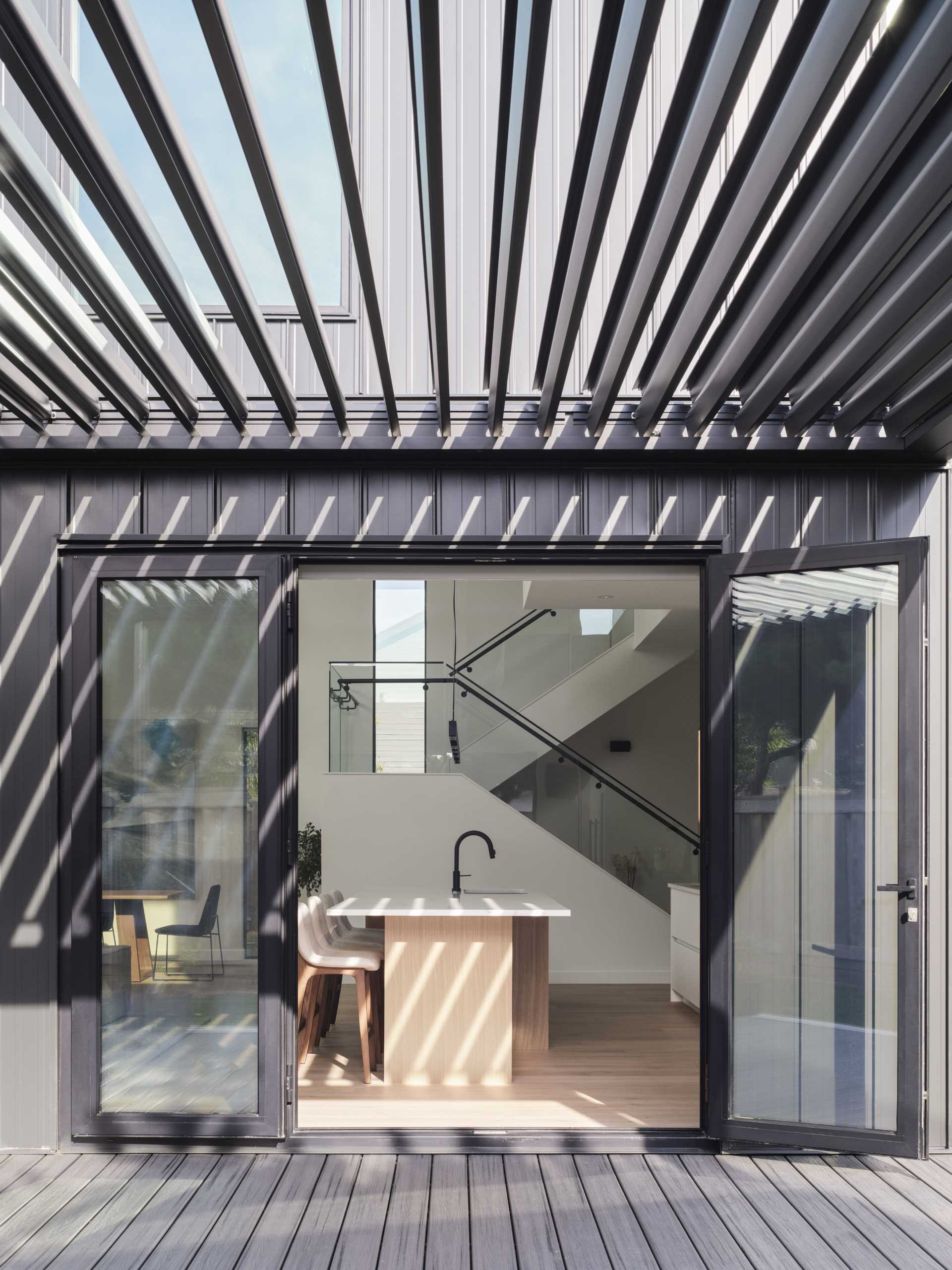 An open staircase leads to the second floor, providing an overlook of the living areas below. The mezzanine provides a place to relax and study while still feeling connected to the rest of the house.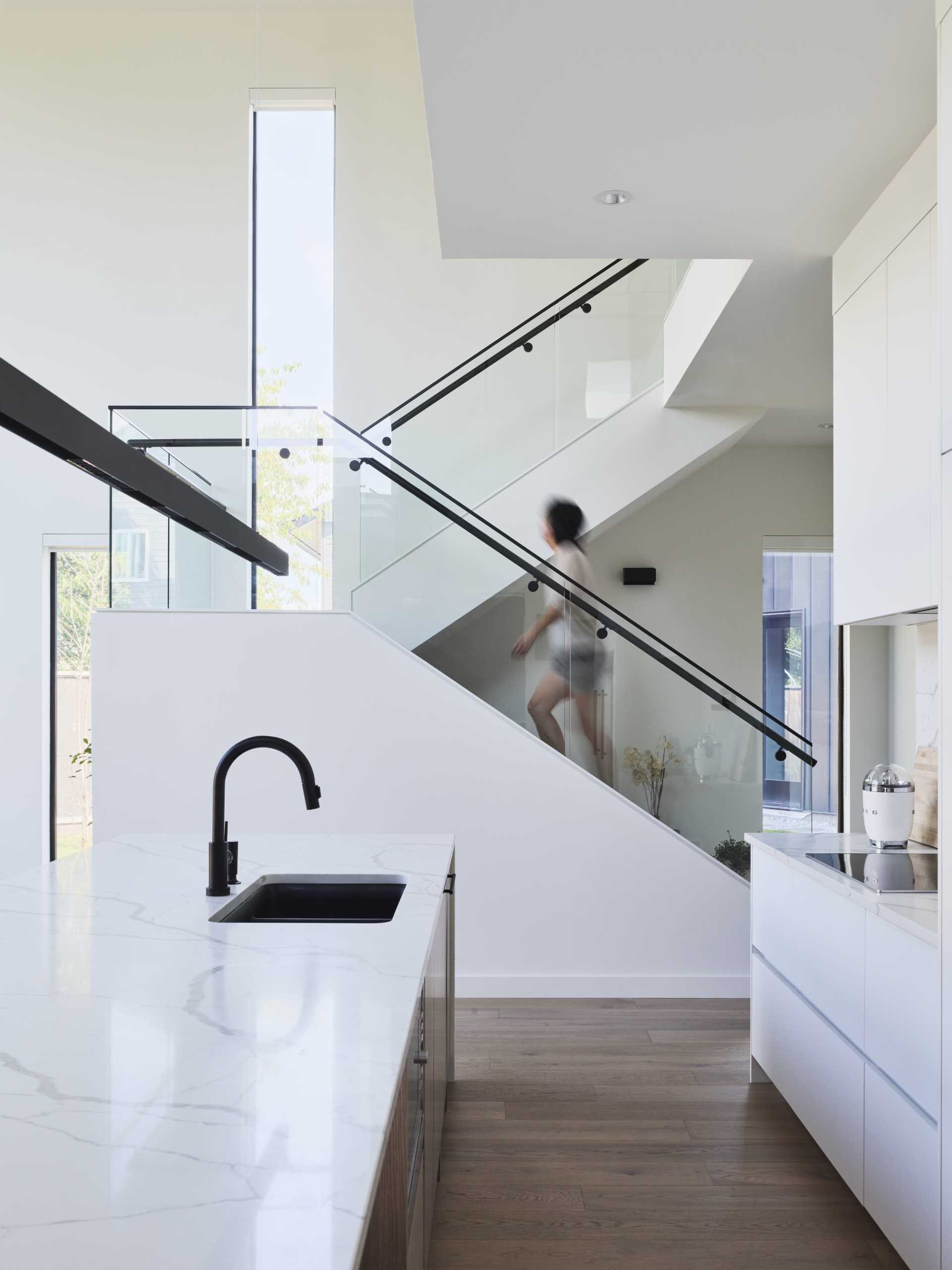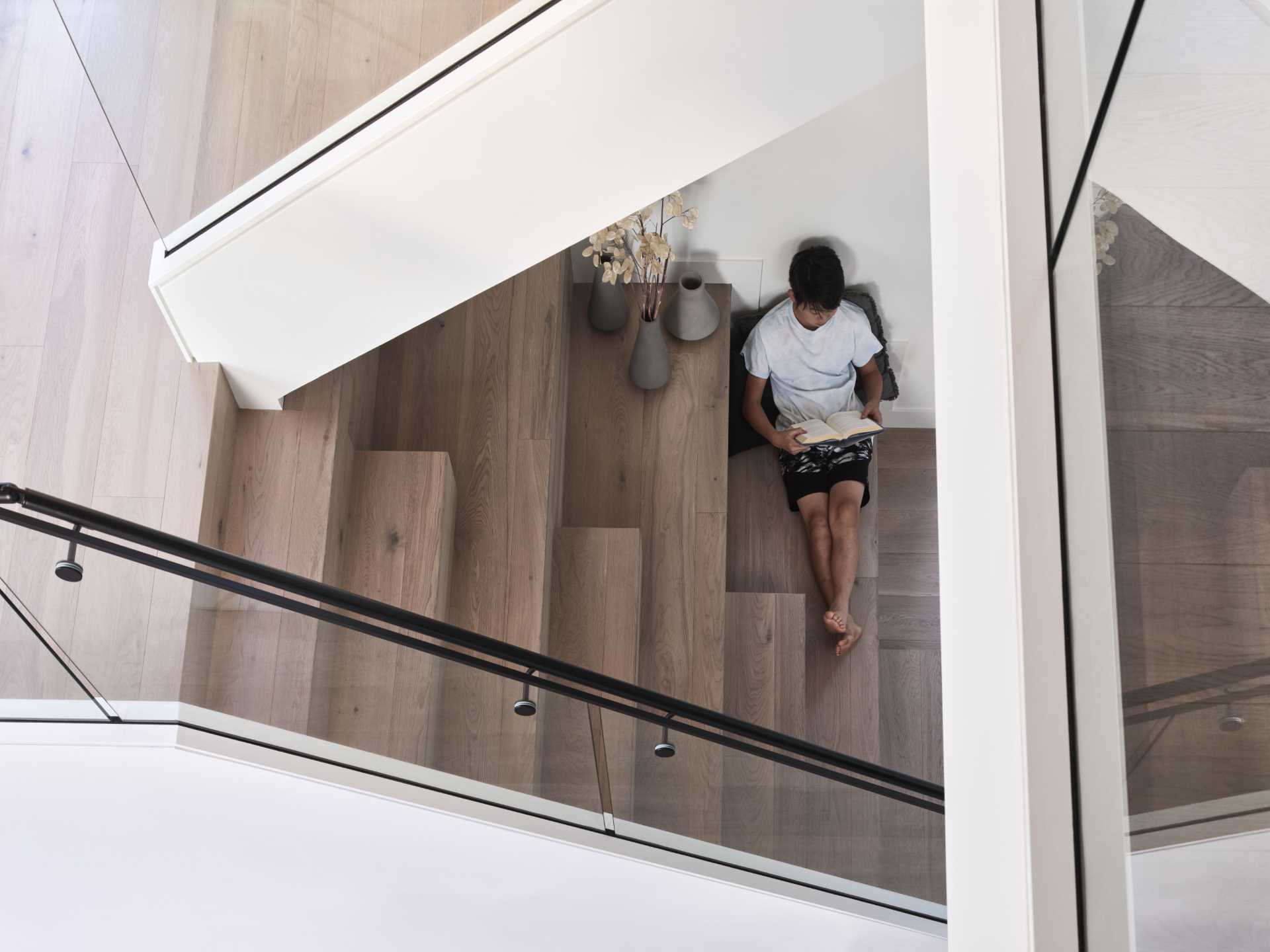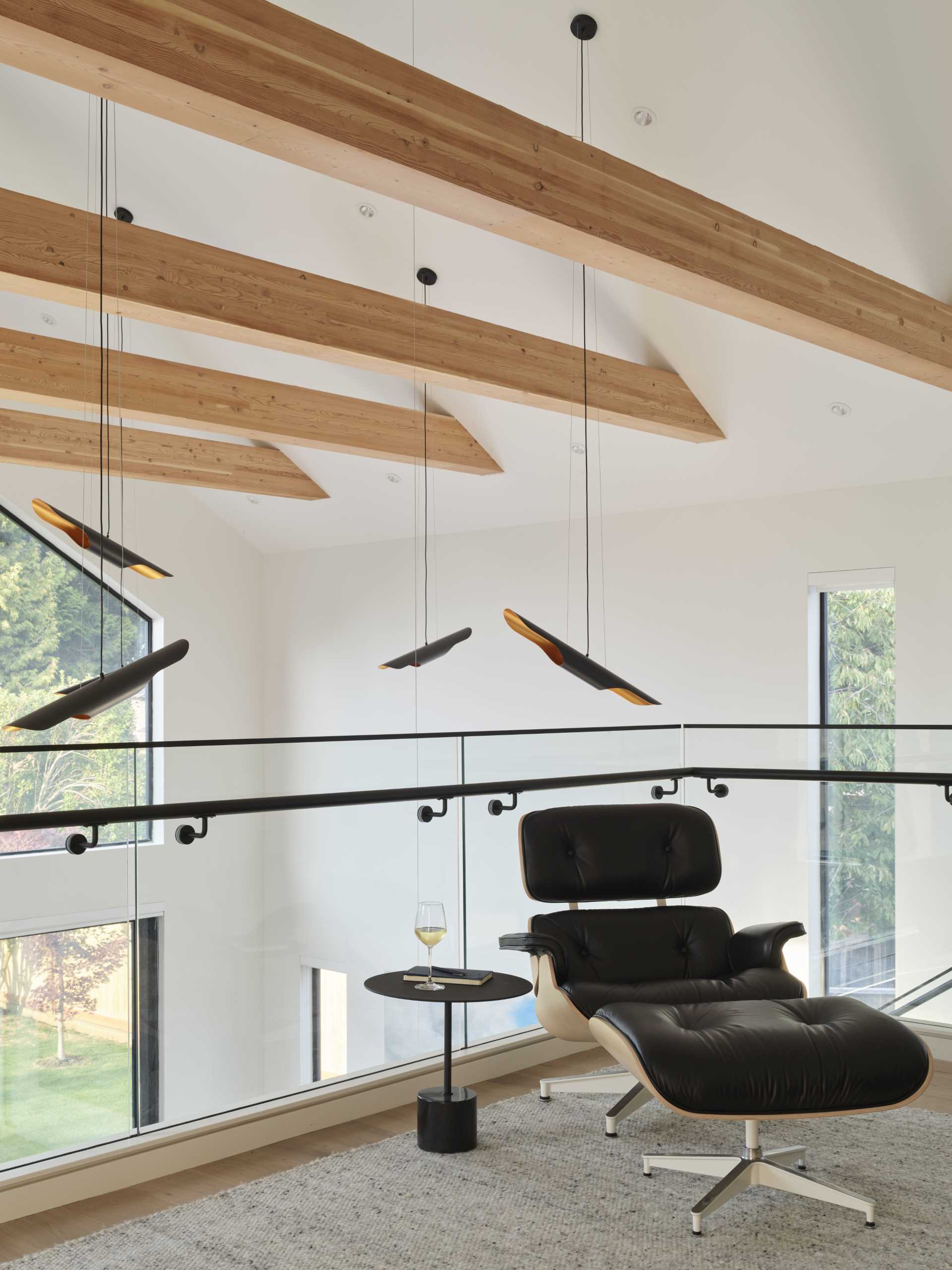 In one of the bedrooms, blue artwork adds a pop of color, while a pendant light acts as a bedside lamp.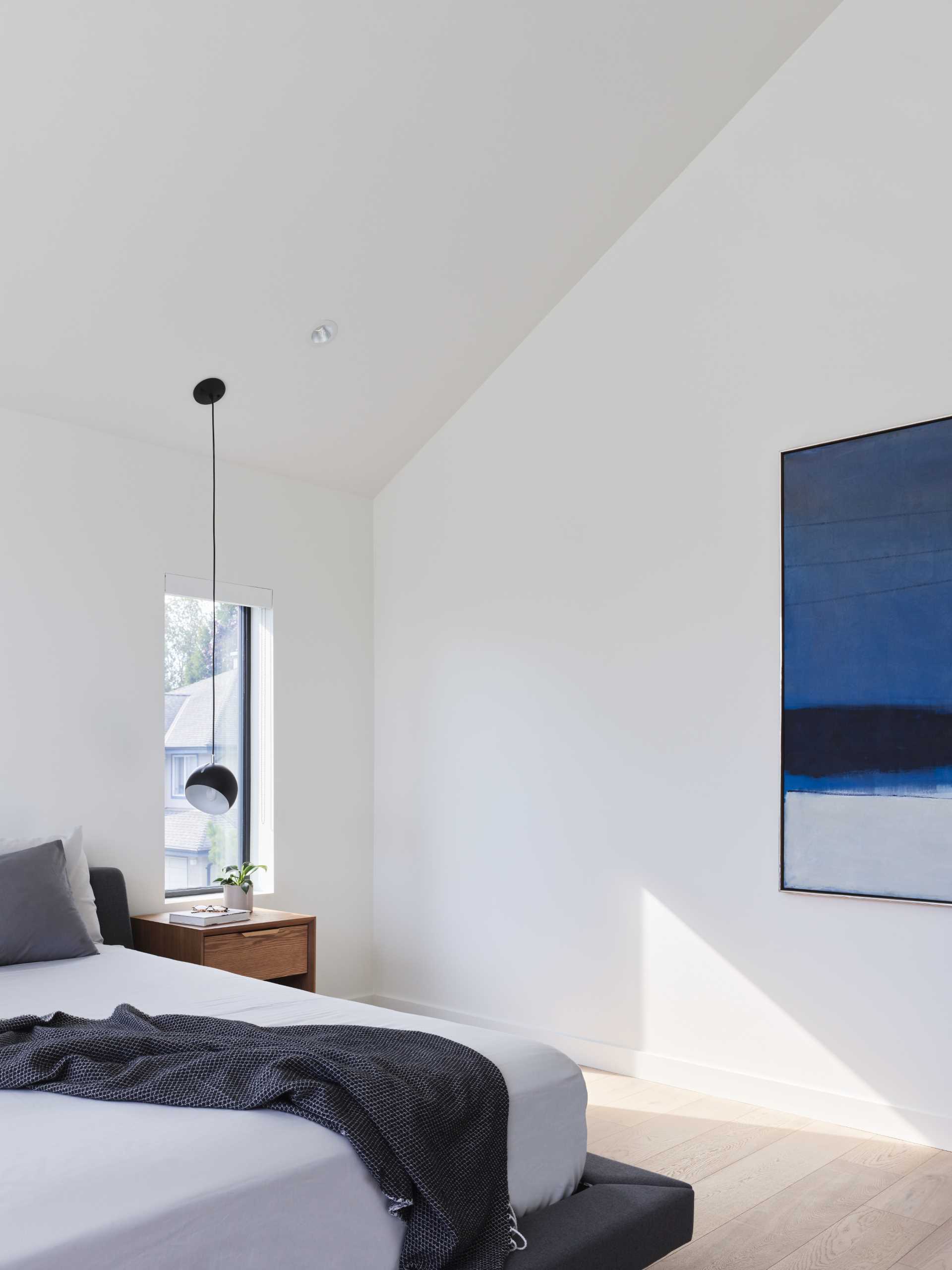 In the en-suite bathroom, there's a double vanity, a glass-enclosed walk-in shower, and a freestanding bathtub by the window.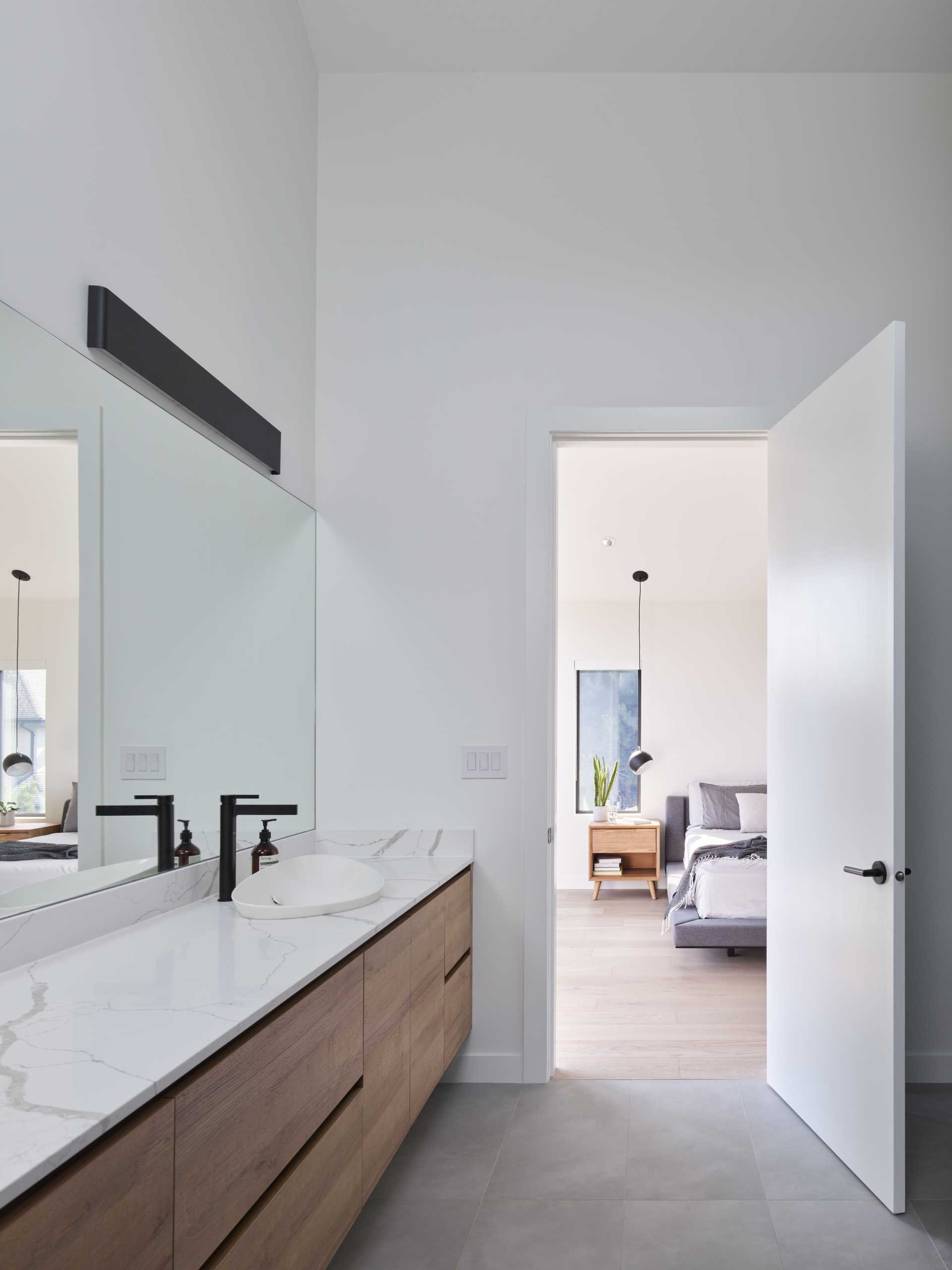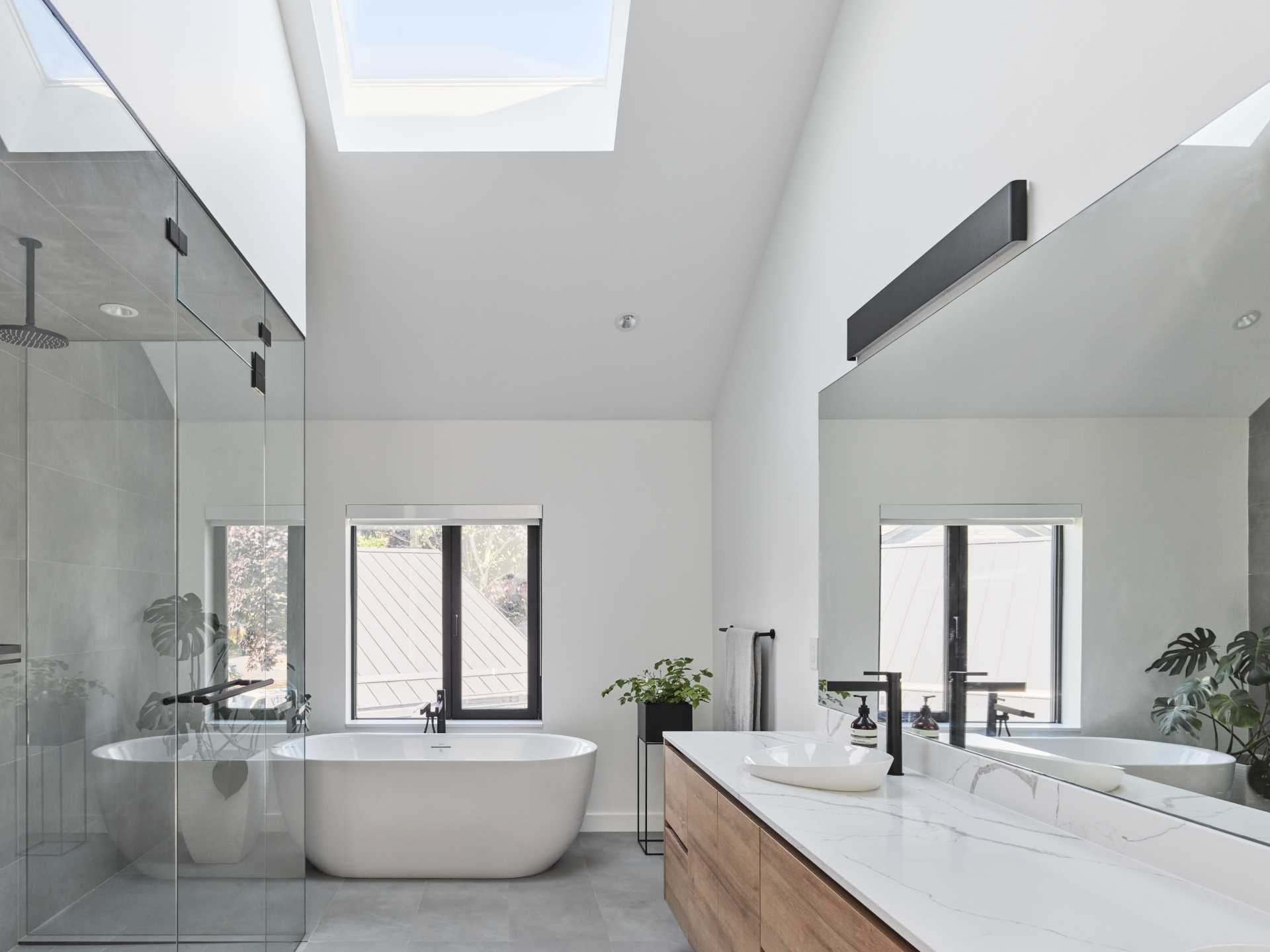 Here's the floor plan that shows the layout of the home.