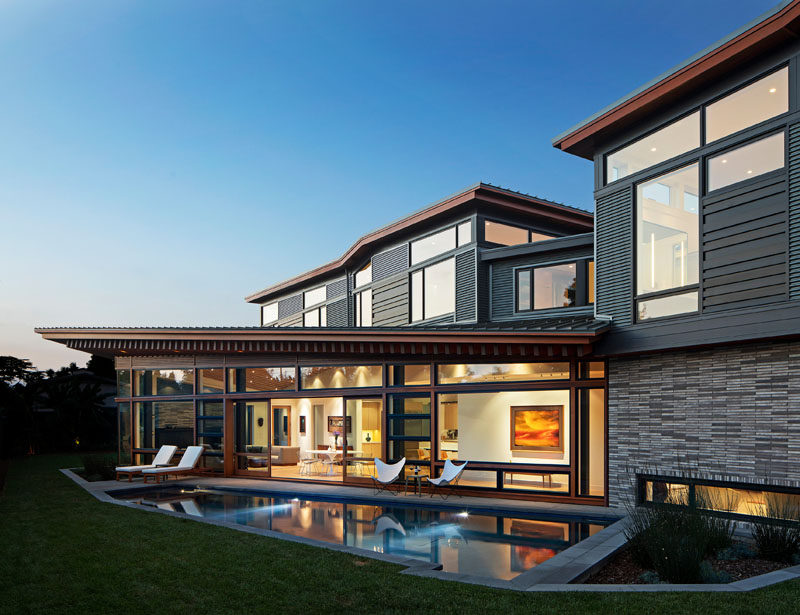 FINNE Architects have completed a new house in Venice, California, that's located on a long and narrow lot.
The house is comprised of a dramatic series of folded roof planes, as well as a collage of textured metal and wood exterior surfaces.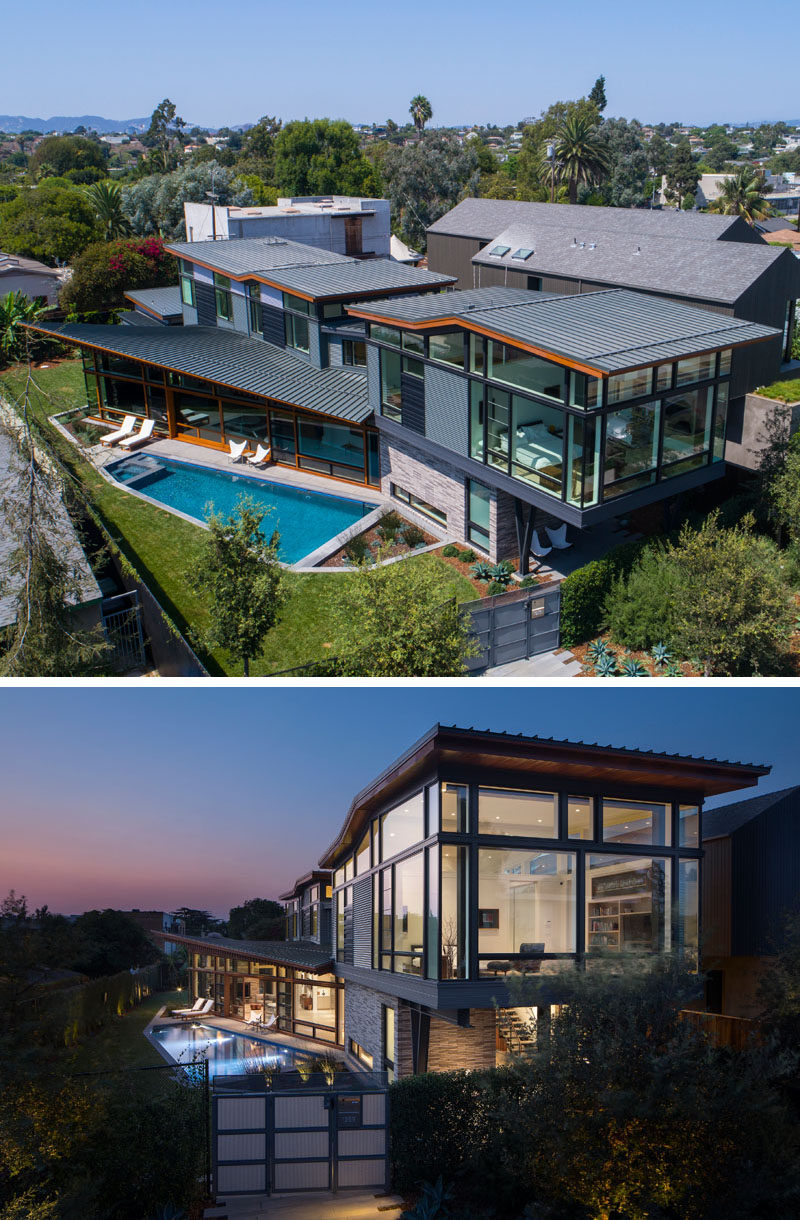 ---
A 5-ft wide pivoting glass front door welcomes visitors to the home.
---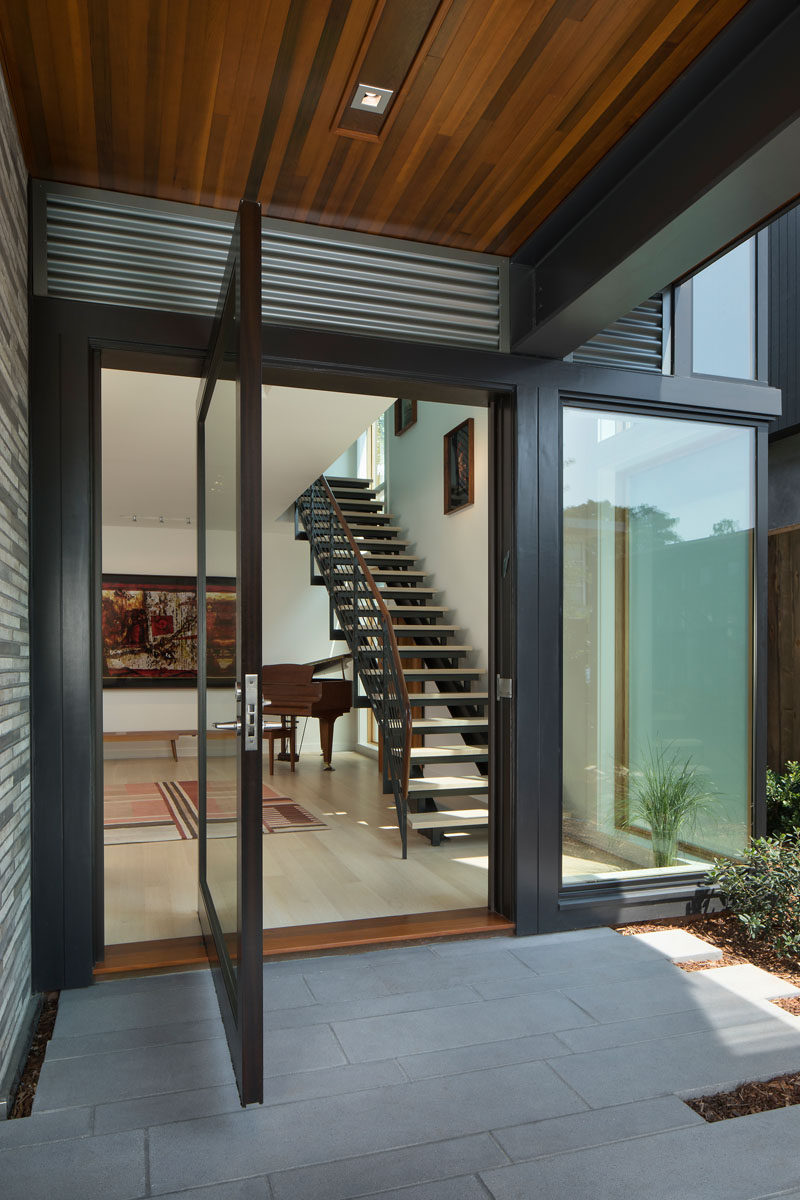 ---
The entryway leads to a dining area with oversized 8-ft by 10-ft sliding glass doors that open directly to the pool, creating a seamless indoor-outdoor environment.
---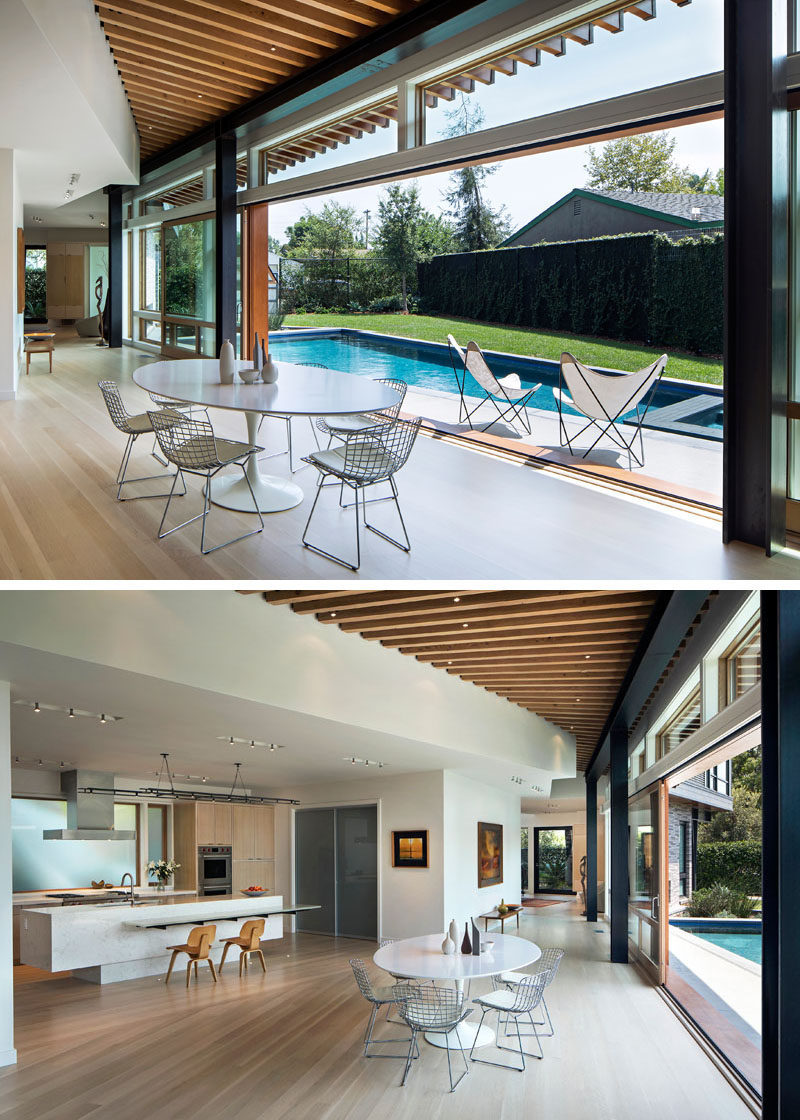 ---
Outside, it's easy to see the Douglas Fir beams that travel from the interior of the home through to the exterior.
---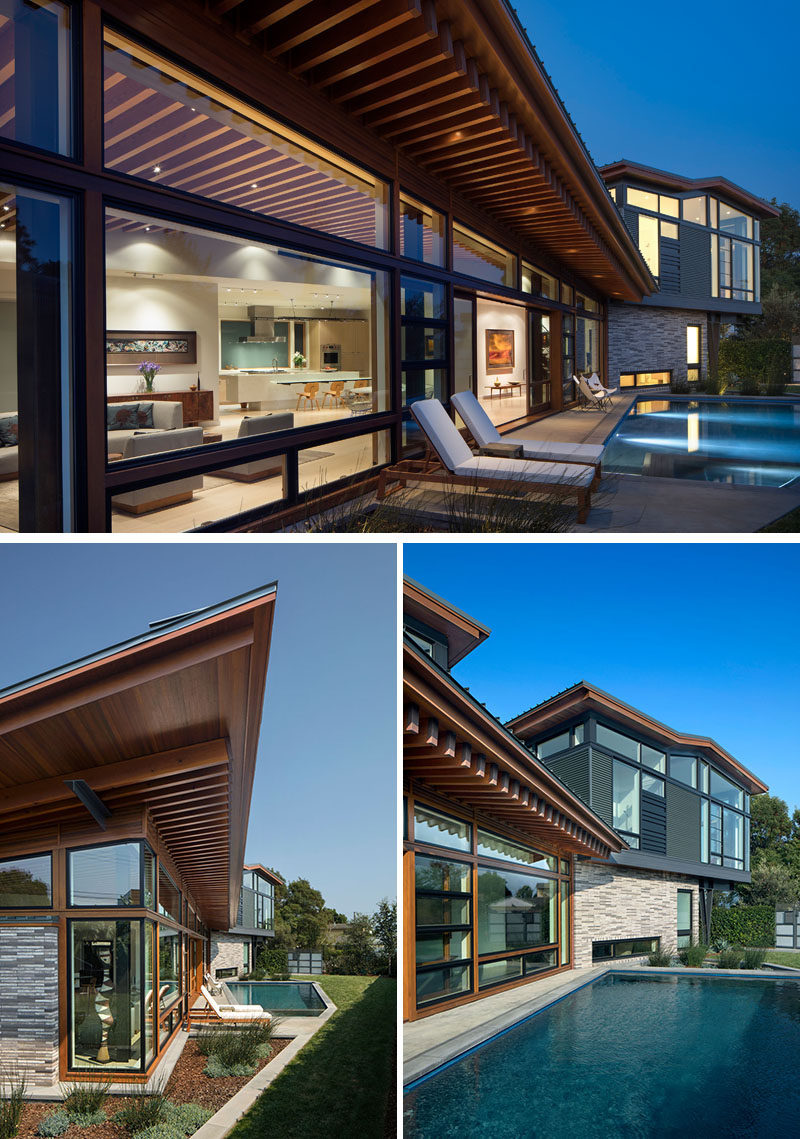 ---
Back inside, the kitchen features both wood cabinetry and a quartz kitchen island with a cast-glass breakfast counter. Hanging above the island is a delicate custom steel light fixture designed by FINNE.
---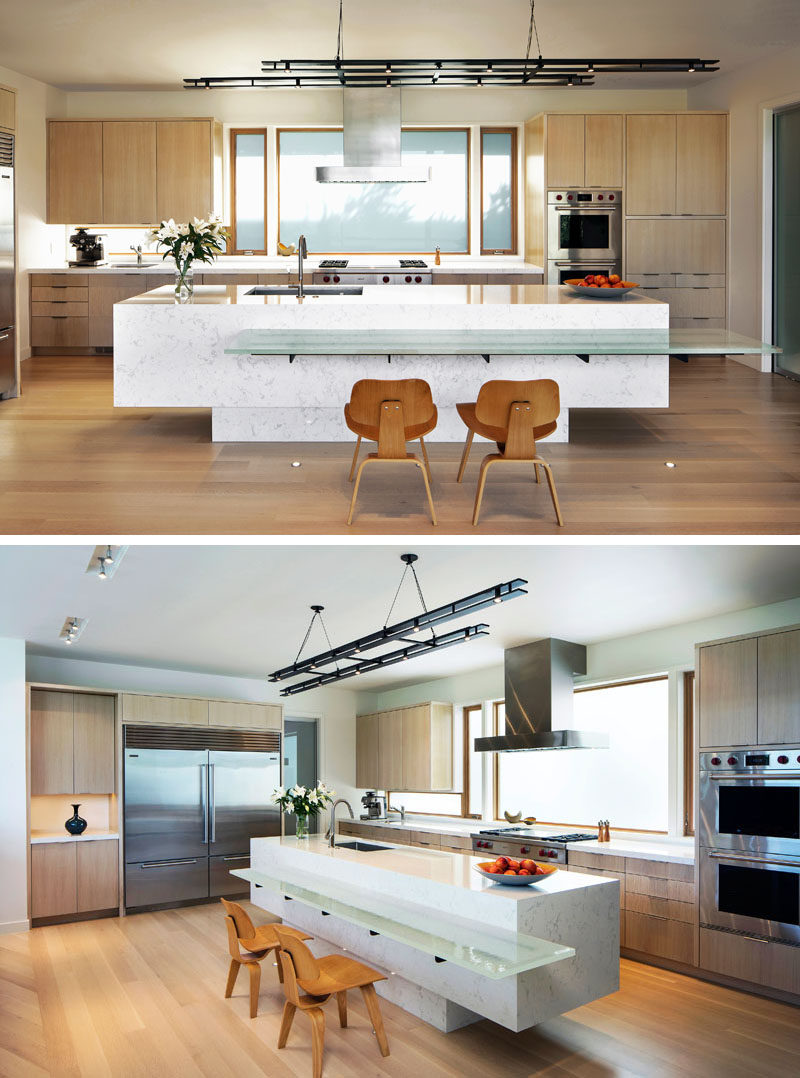 ---
The living area is enclosed by a continuous glass wall, protected by a 6-ft roof overhang.
---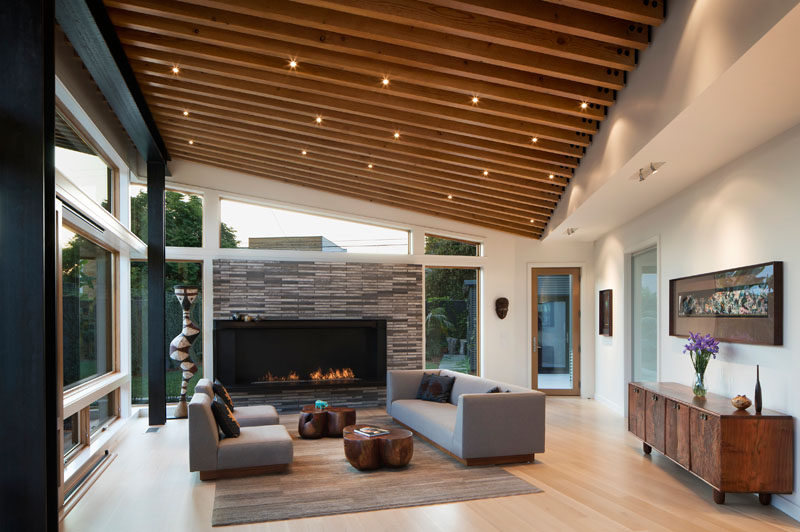 ---
A thin grey brick surrounds the black steel fireplace in the living room.
---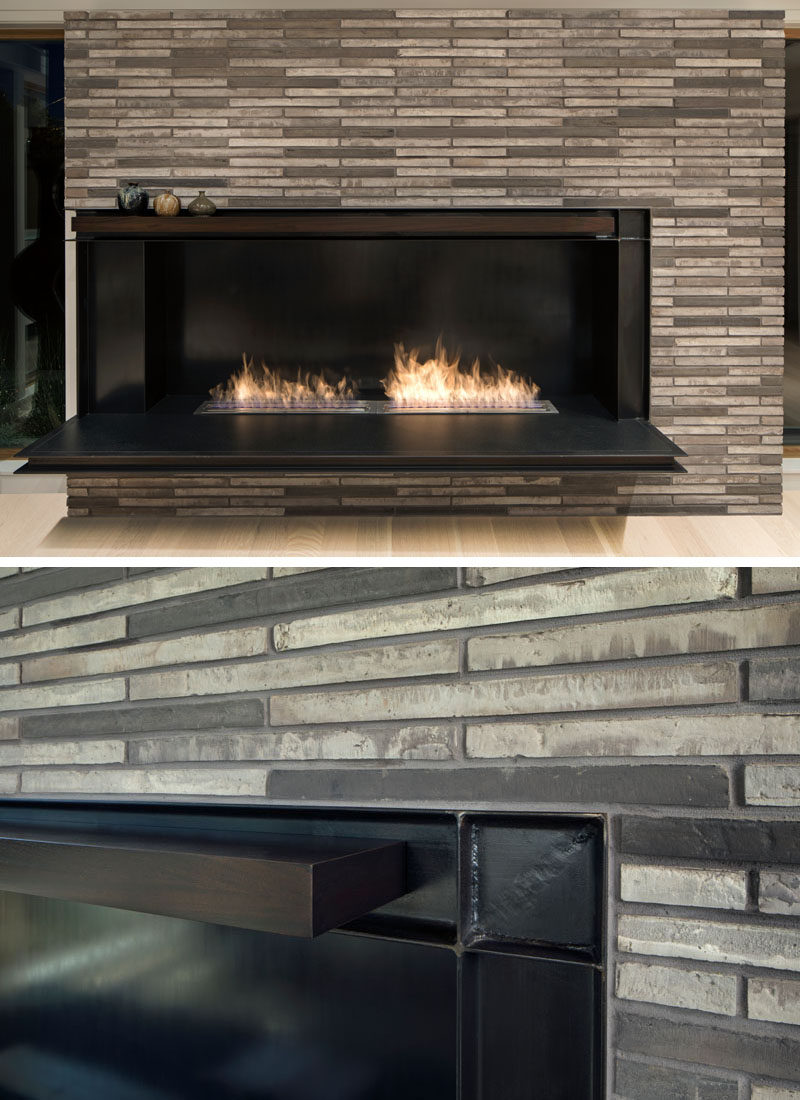 ---
A steel and wood staircase connects the different levels of the home.
---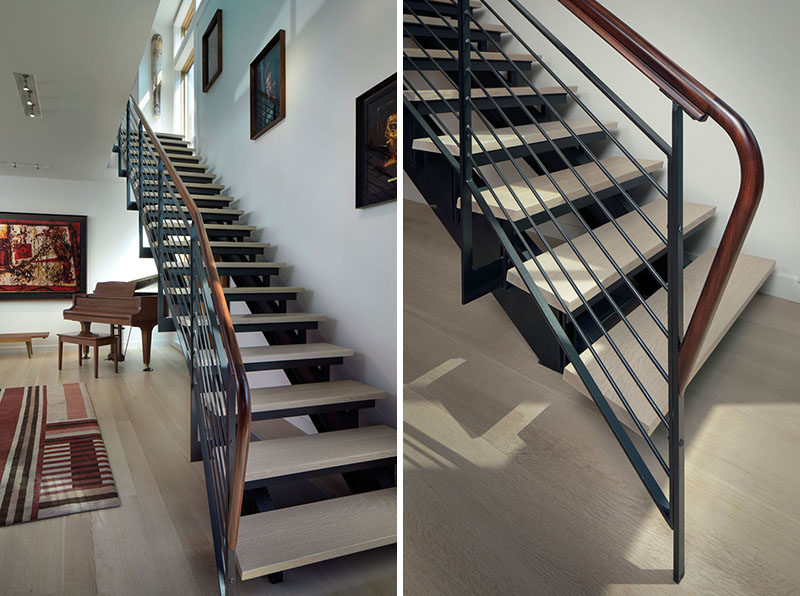 ---
Upstairs, the master bedroom has walls of windows that fill the room with natural light and provide a view of the neighborhood.
---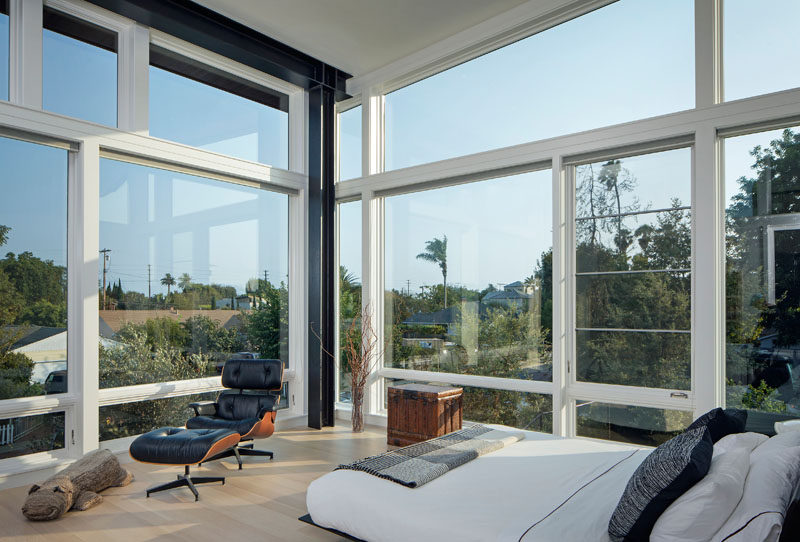 ---
In the master bathroom, high operating clerestory windows are used to reduce heat gain in summer months, while a large mirror helps to reflect light throughout the interior.
---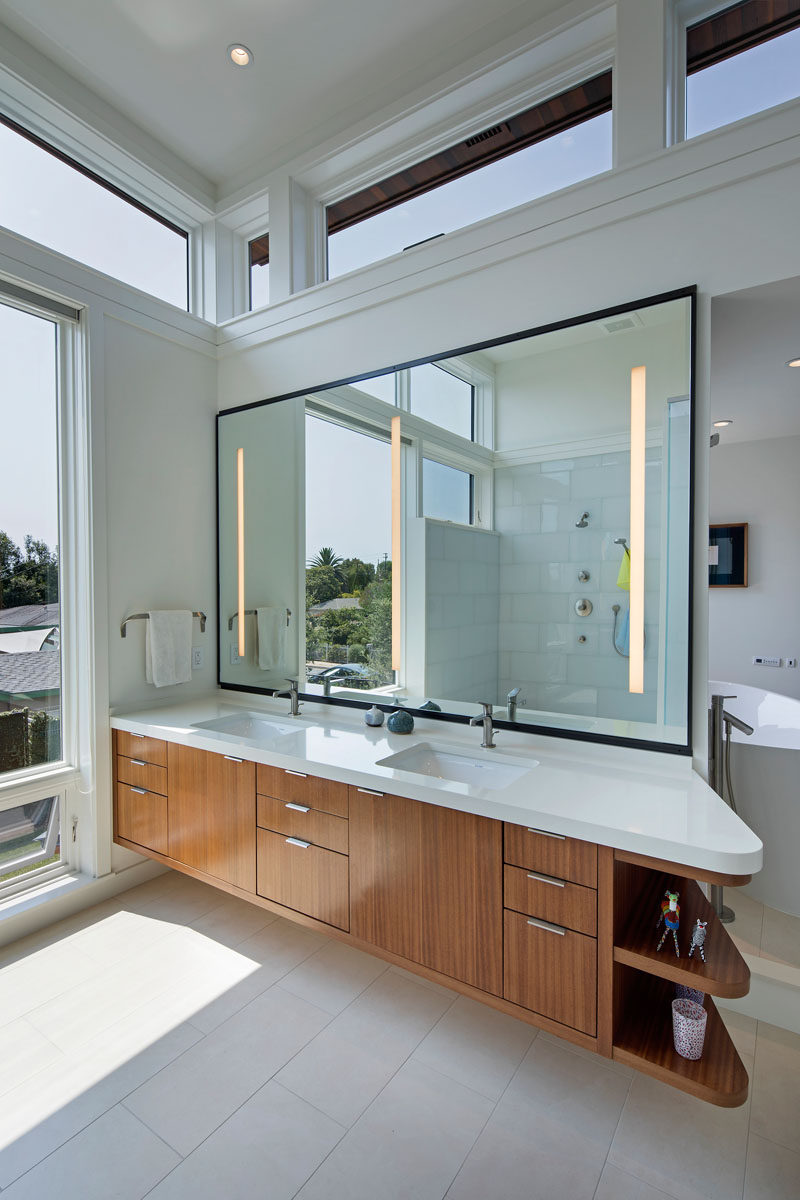 ---