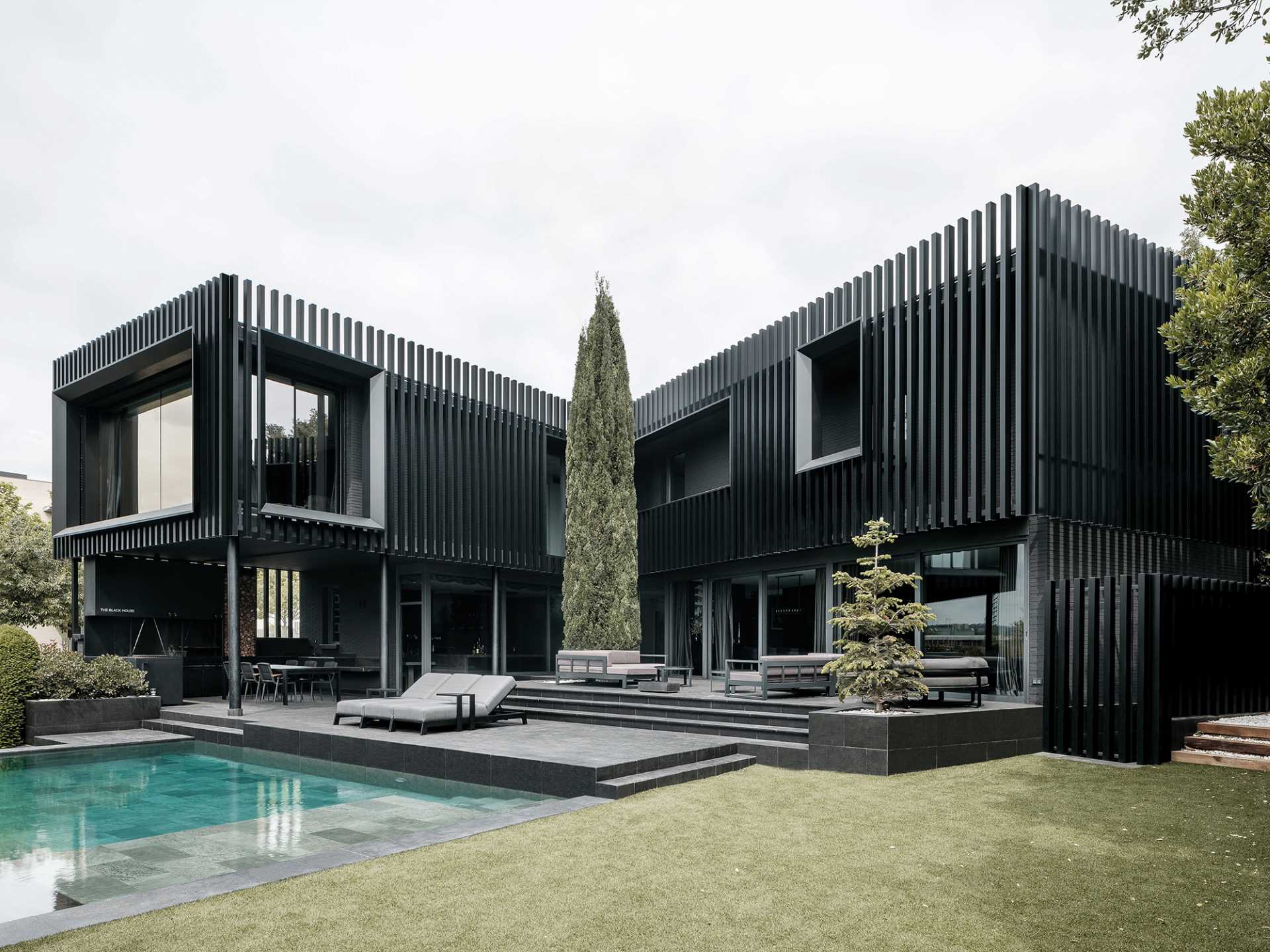 Architecture and design studio MDAMMM, has recently completed the remodel of a home that had a nondescript appearance and little aesthetic appeal.
The original home had an exposed brick facade in ochre tones and all other elements featured different grey tones and finishes. The owners of the home wanted to update the exterior of the house, and together with the designers, they chose to re-design the existing home and give it a monochromatic appearance.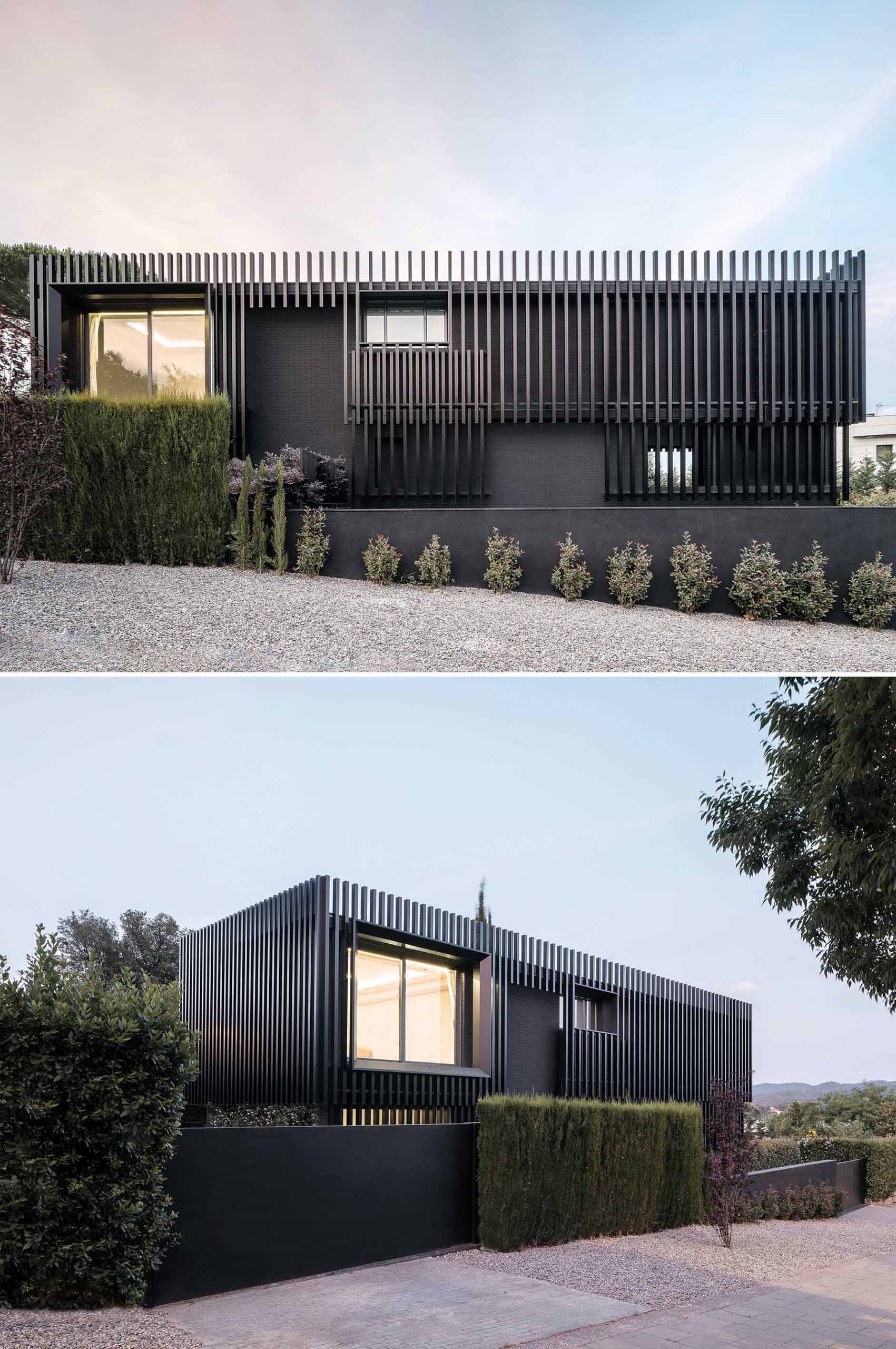 The designers decided to color all of the house elements black, allowing the surrounding vegetation to be the accent color.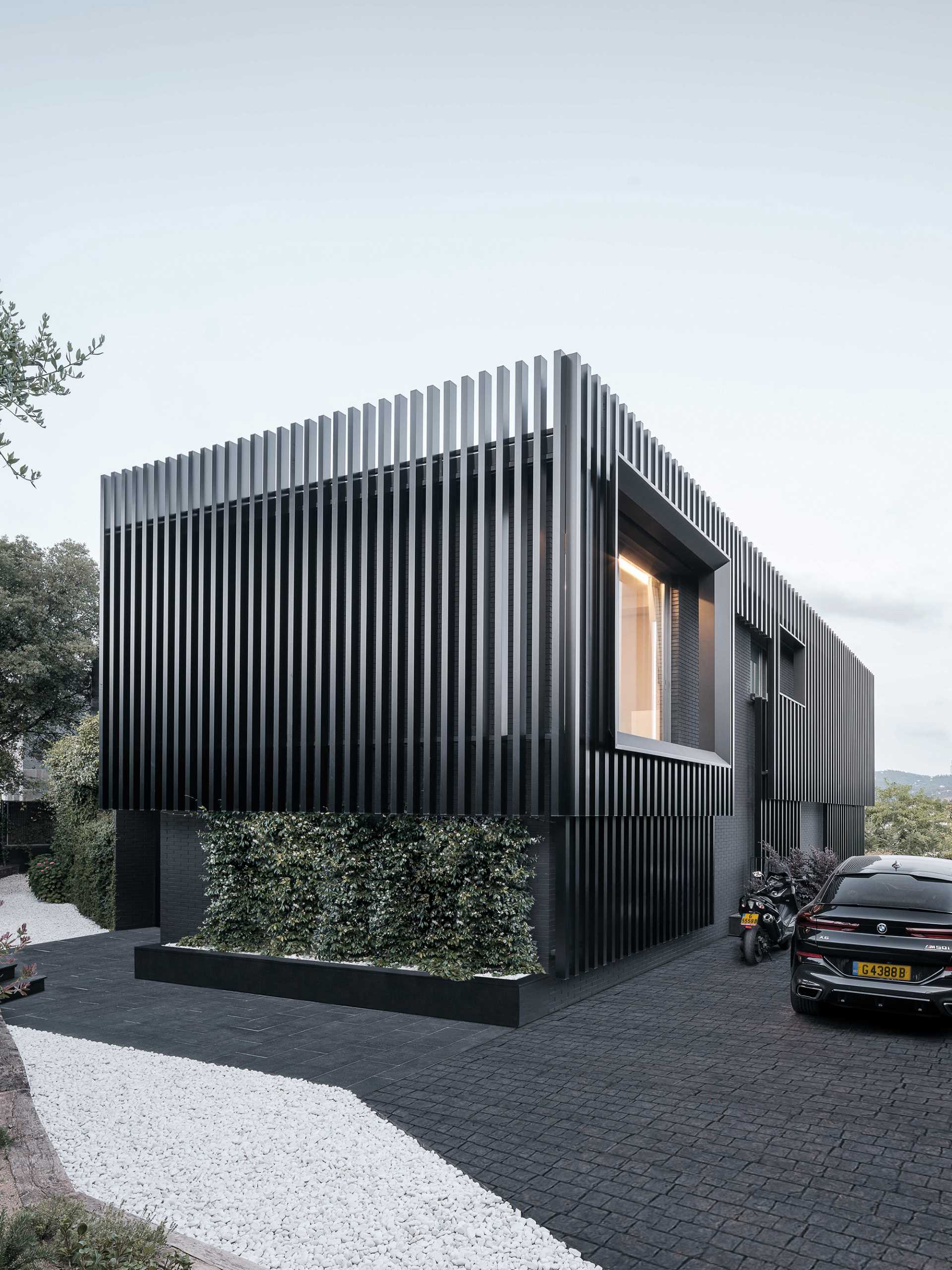 Large protruding sheet metal angular frames surround and accentuate the openings.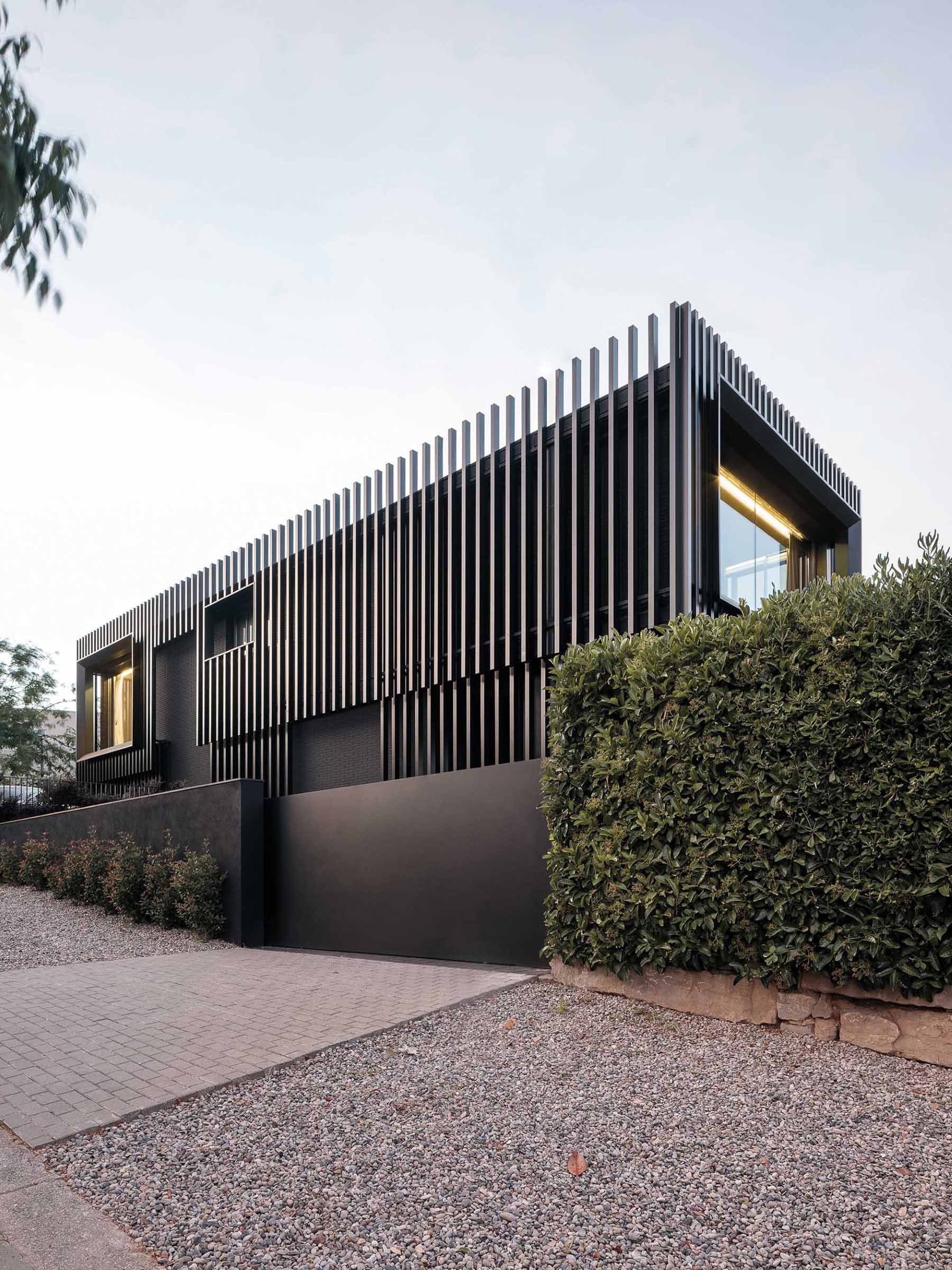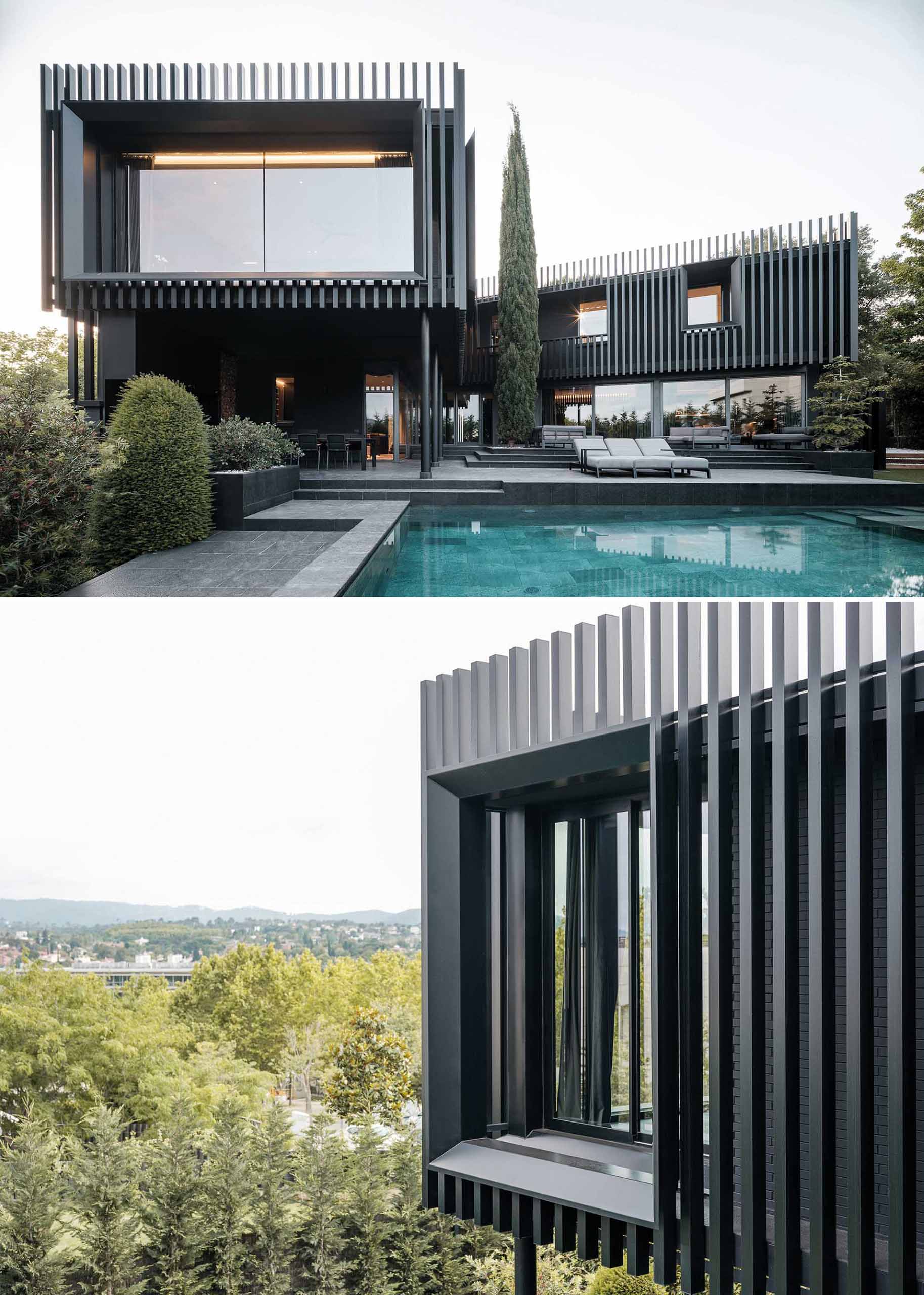 Vertical fins are laid out in different cadences and lengths, emphasizing and helping to create a sense of depth for the house.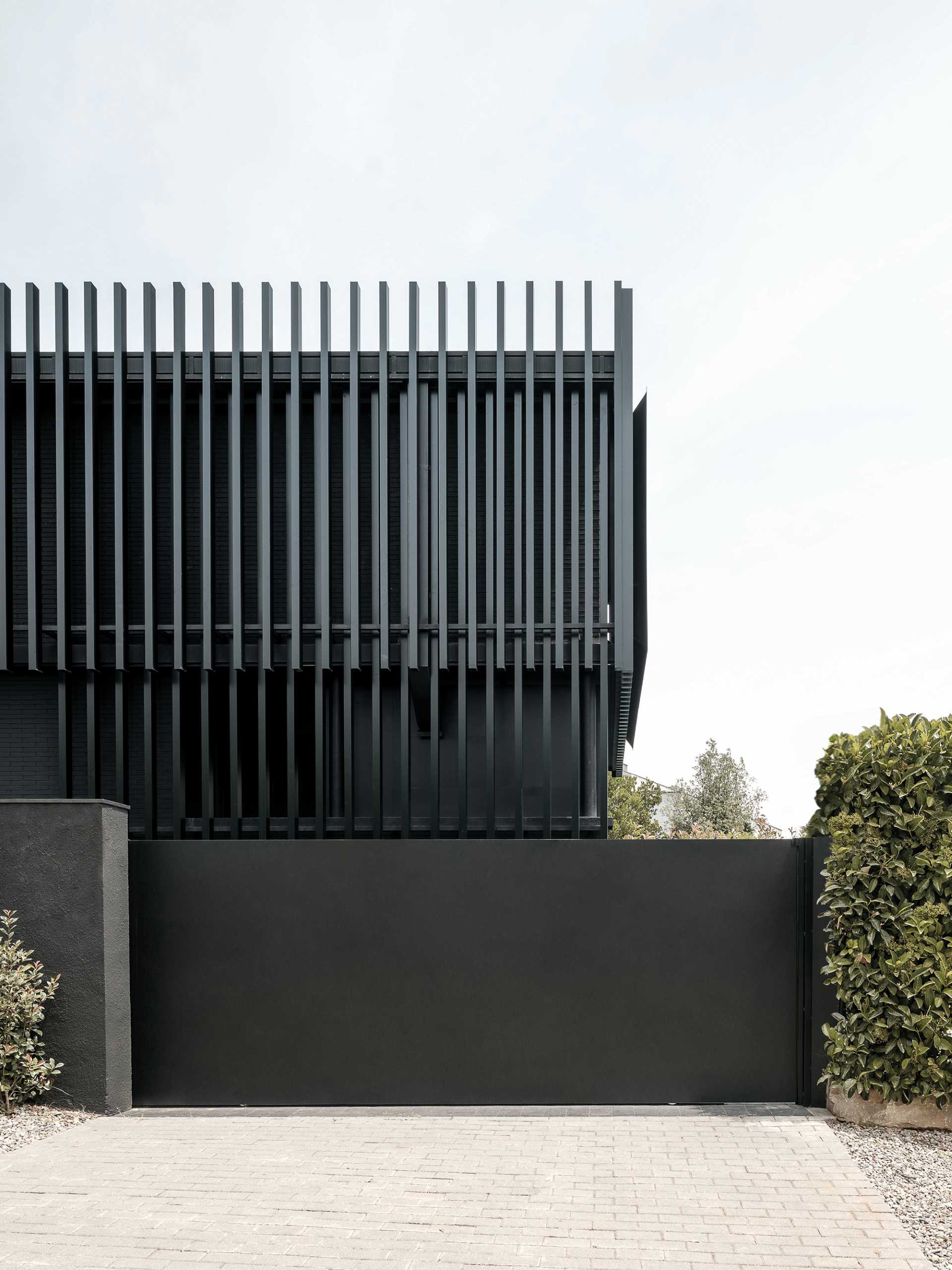 In the daytime, the casting of shadows varies by the movement of the sun and, at night, when there is no daylight, it is vertical exterior sections are highlighted by the interior lighting.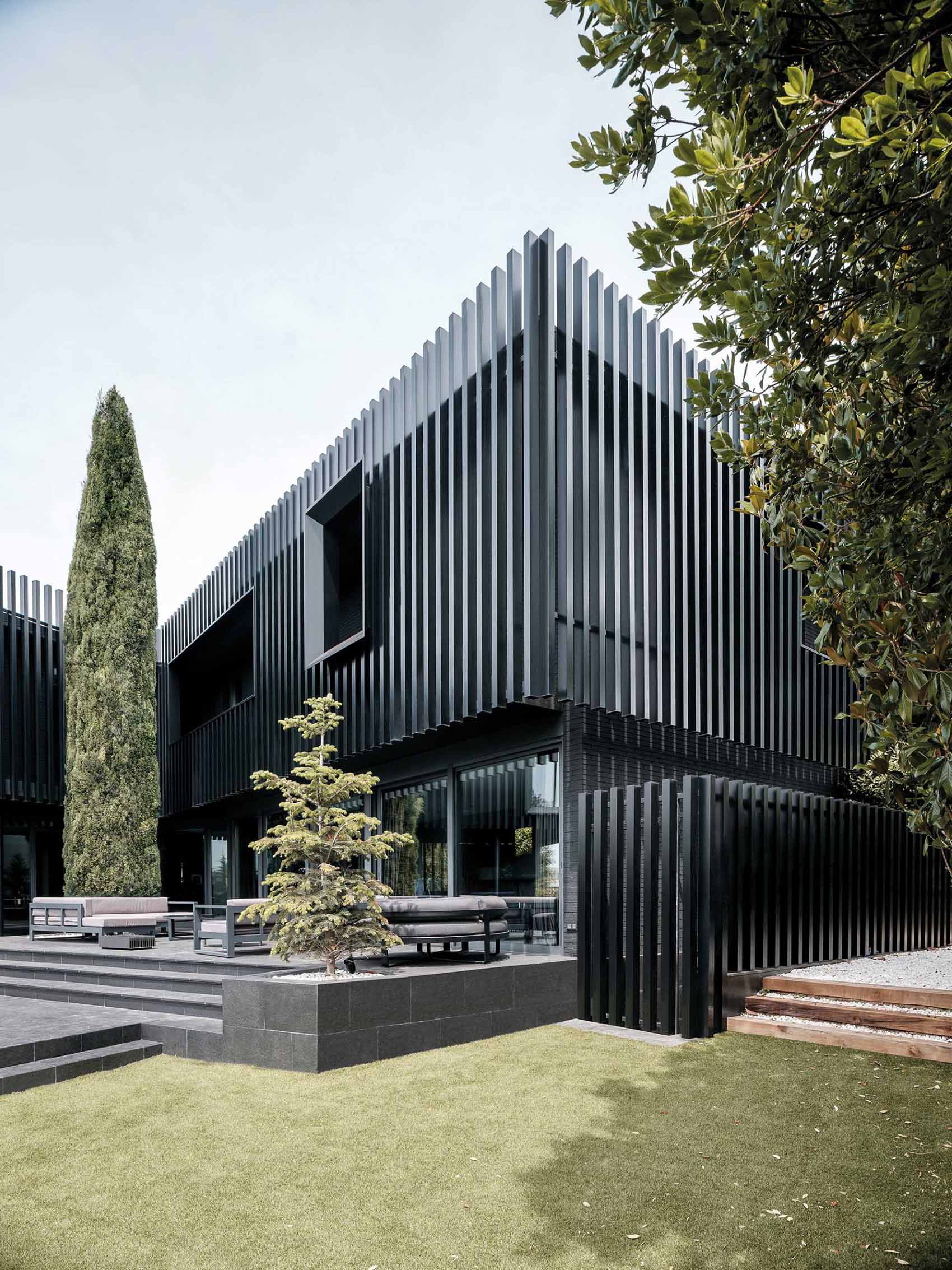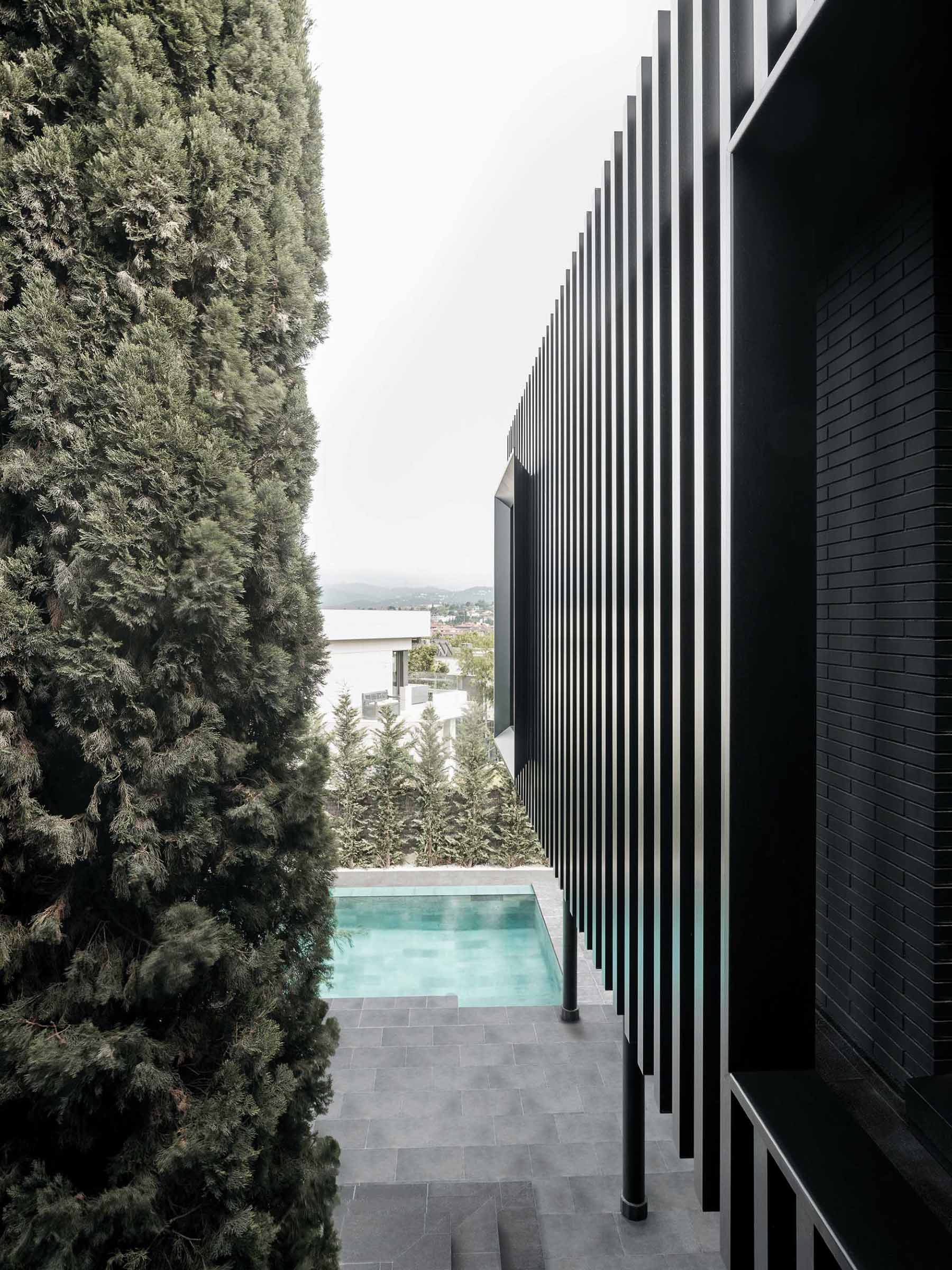 From this angle, you can see the original brick wall of the home, which has been finished with black, and the distance between the wall and the exterior fins.