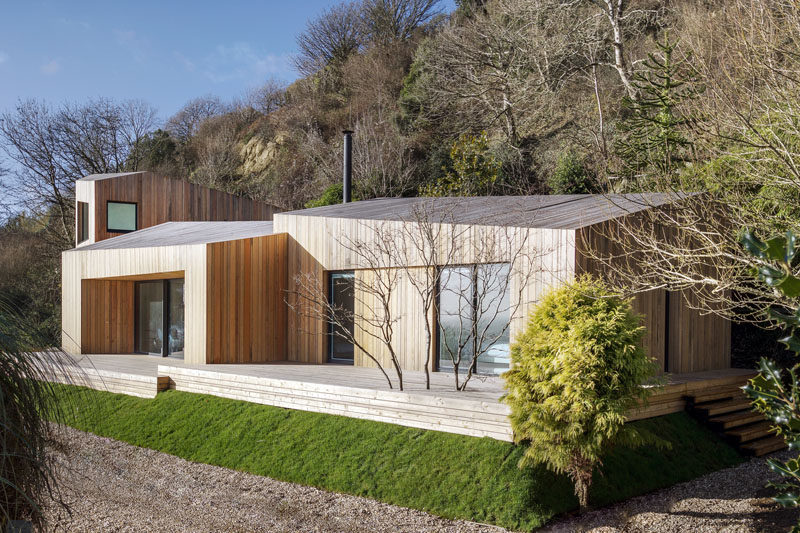 AR Design Studio were asked by their clients to design an extension for their holiday house on the South Coast of England, but half way through the planning process the house unfortunately broke in half one night during a landslip. This allowed AR Design Studio and the clients to design a completely brand new holiday home.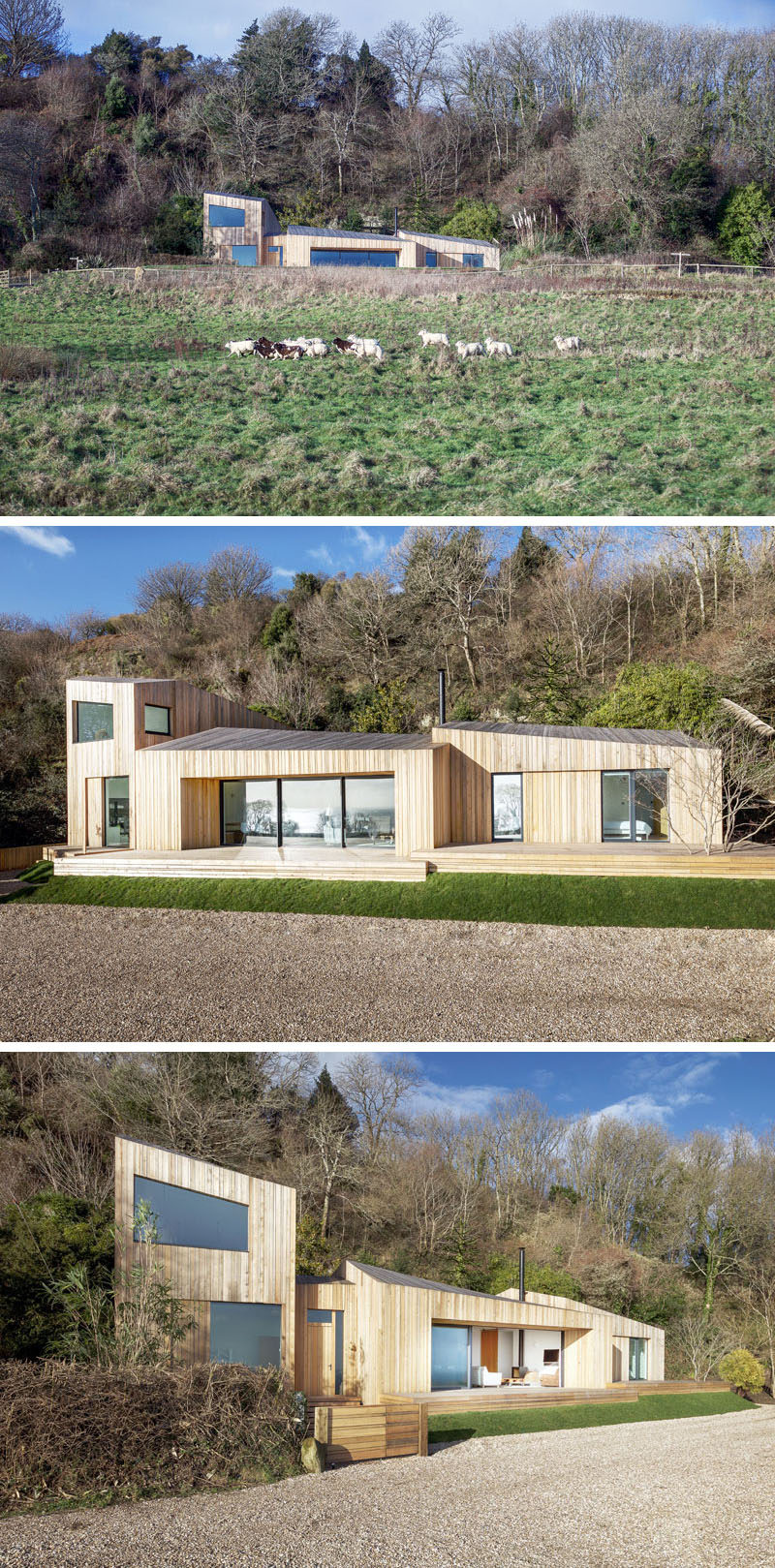 ---
The designers worked closely with Eckersley O'Callaghan, an engineering firm, to create a solution so that the same problem wouldn't happen again.
A concrete slab was built into the ground, with small walls built on top of it. A floating structural frame was then laid on top of the walls to act as an adjustable raft just in case there was future movement on the site. Located beneath the frame are areas specifically designed for mechanical jacks to be positioned in the event that the house does need to be re-leveled.
---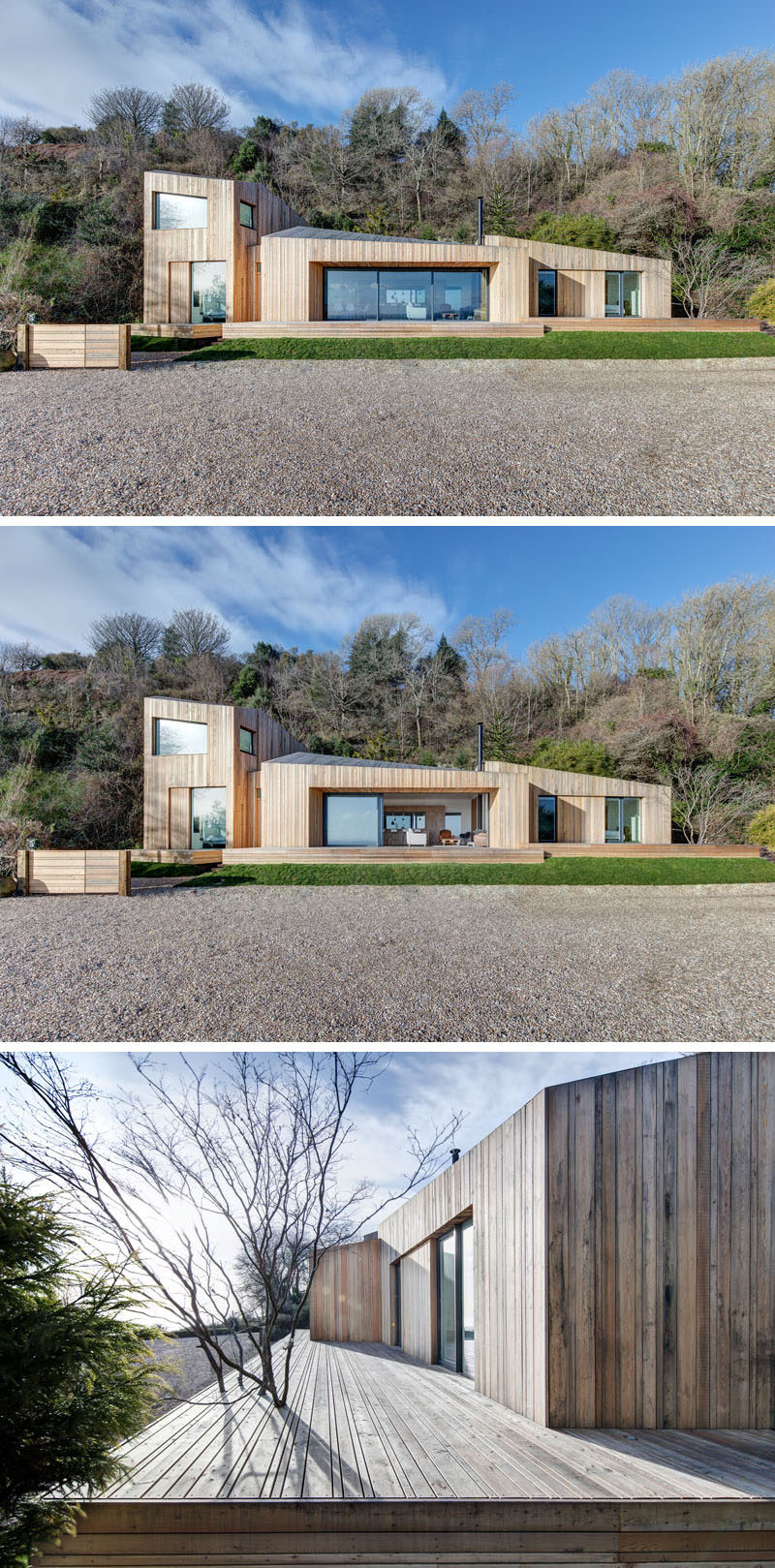 ---
Inside the timber holiday home is an interior that's bright, comfortable and welcoming. The main living area shares the space with the dining area and the kitchen. A wood burning fireplace keeps the room warm on a cold night.
---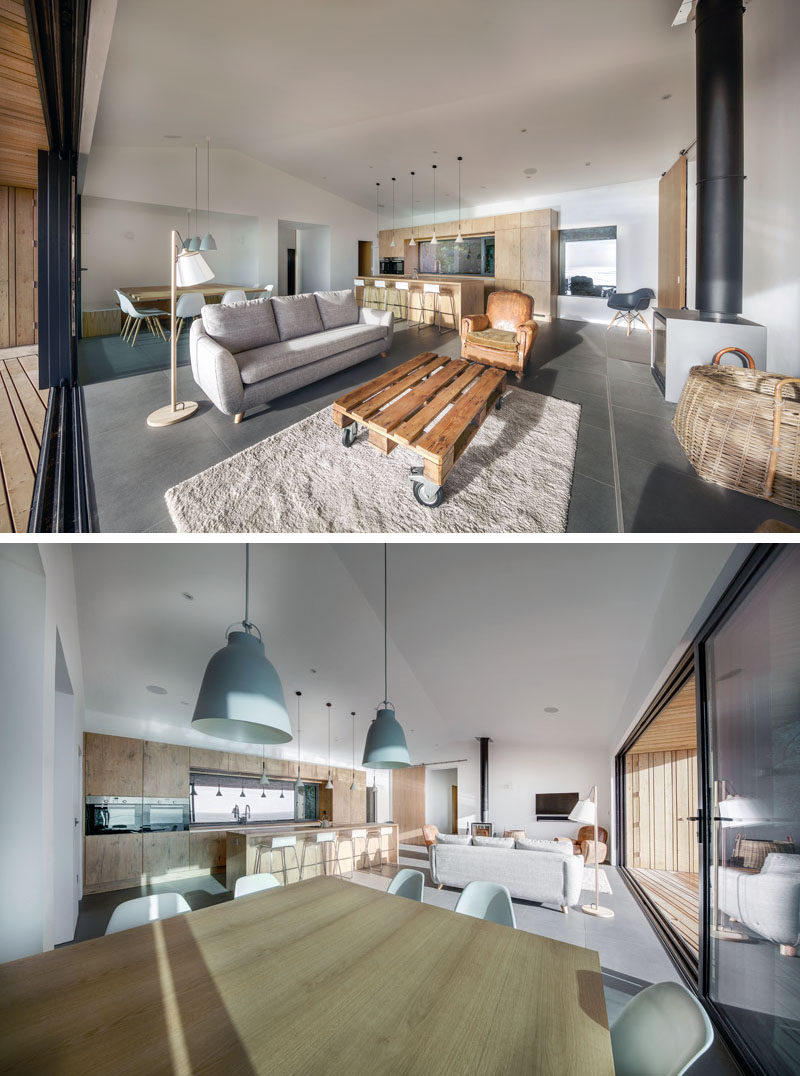 ---
The kitchen brings nature inside with wooden cabinetry and a large window above the sink provides views of the plants outside. A large island with 5 simple pendant lights hanging above, is home to the cooktop and plenty of storage.
---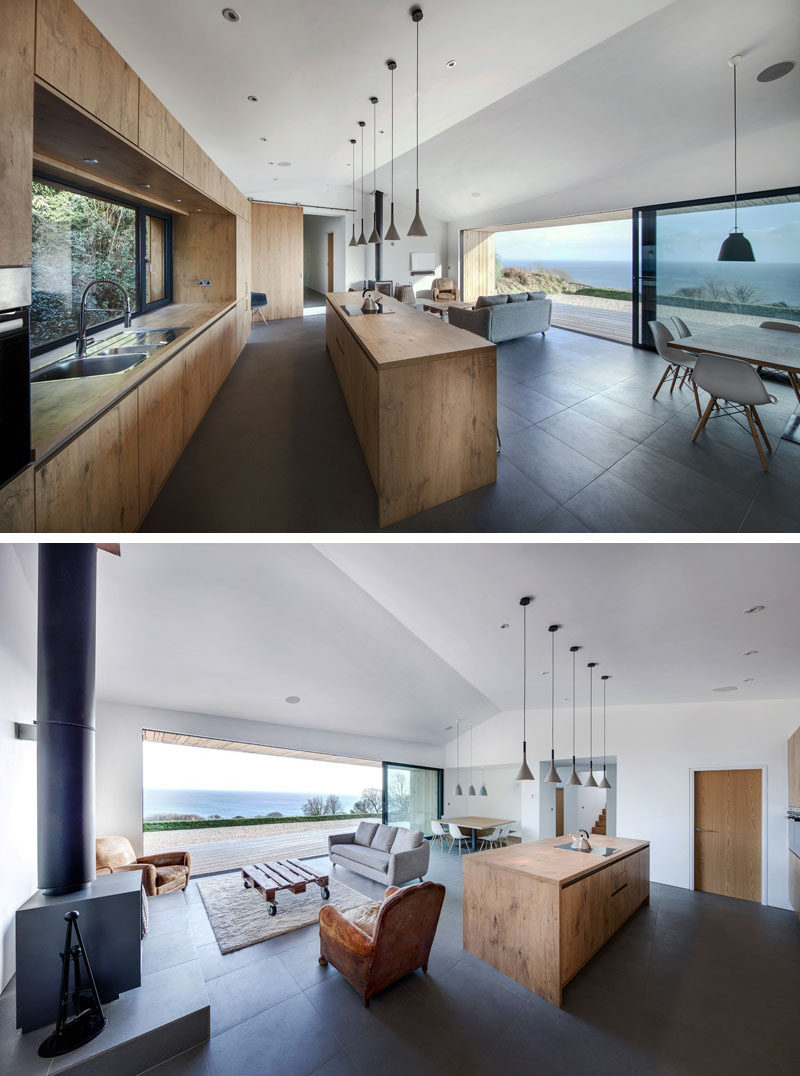 ---
Large dark grey tiles cover the floor of the home and give the interior a cohesive appearance.
---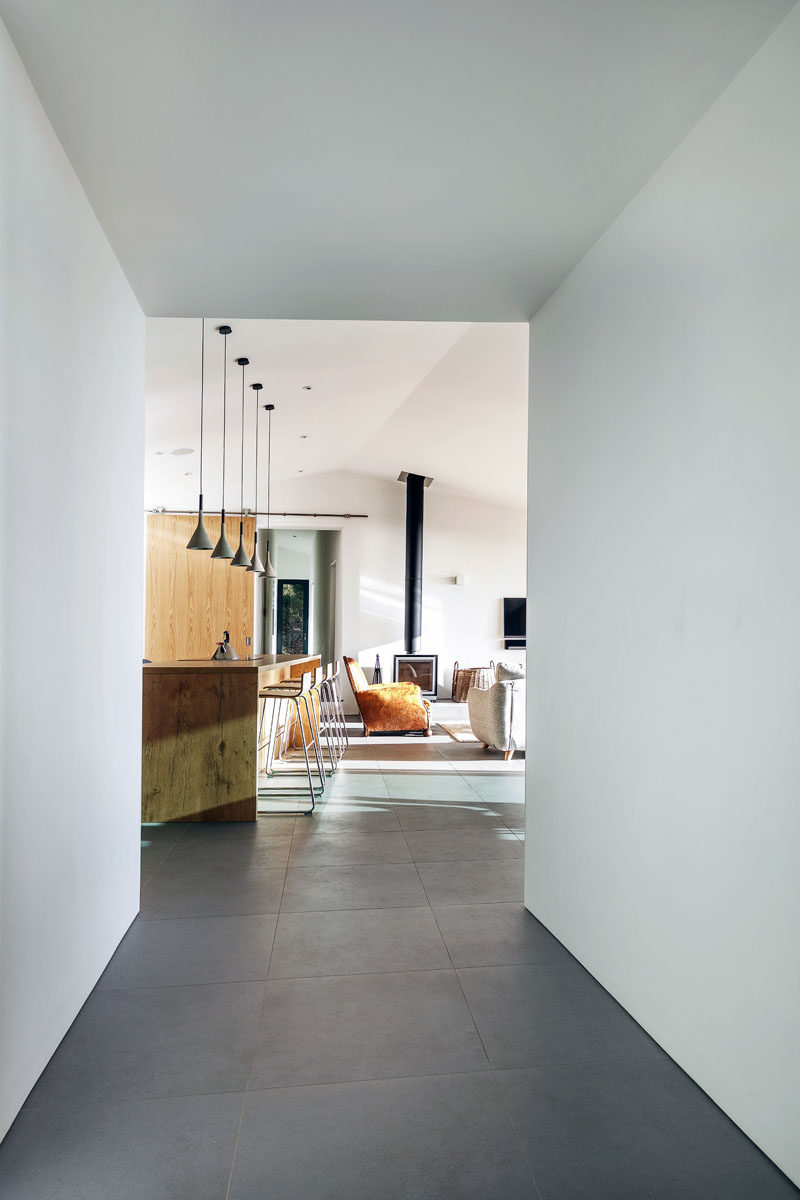 ---
White walls and wooden stairs lead you up to the upper level of the home.
---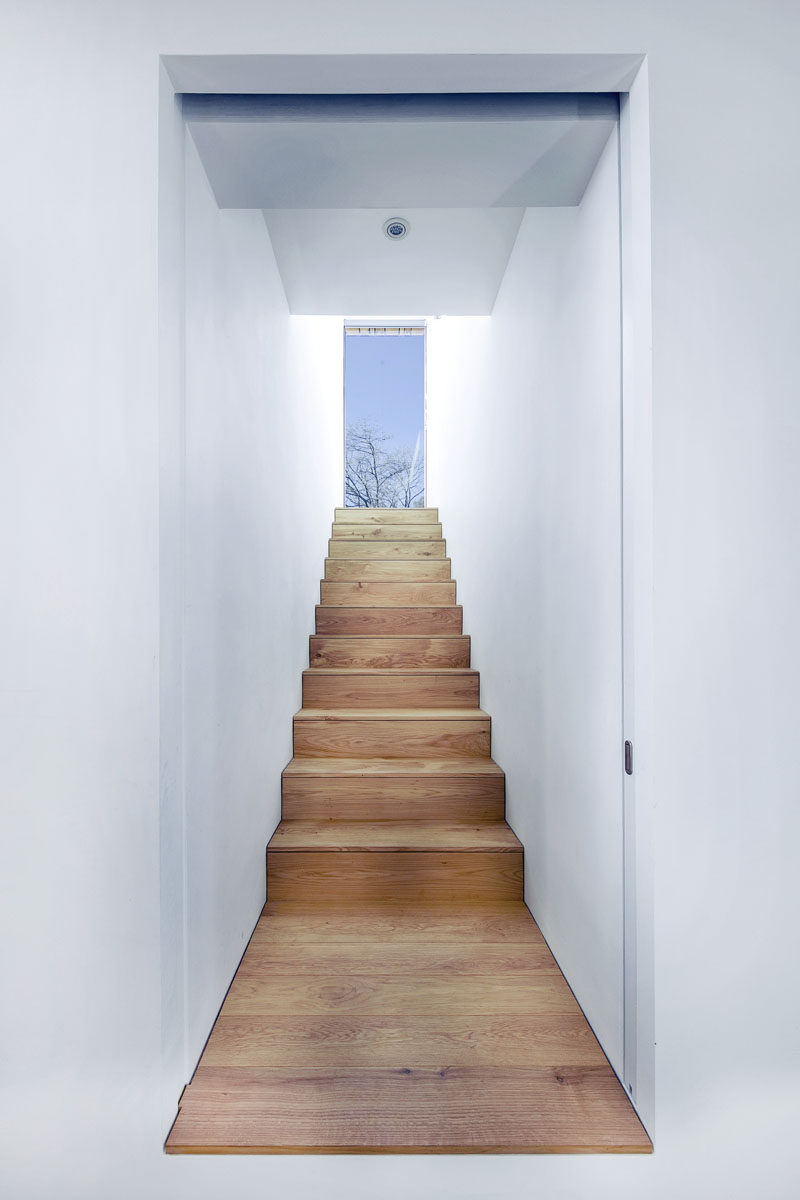 ---
Upstairs there's a bedroom that has a large window overlooking the water, and behind the bed an the open bathroom with a standalone tub, shower and vanity.
---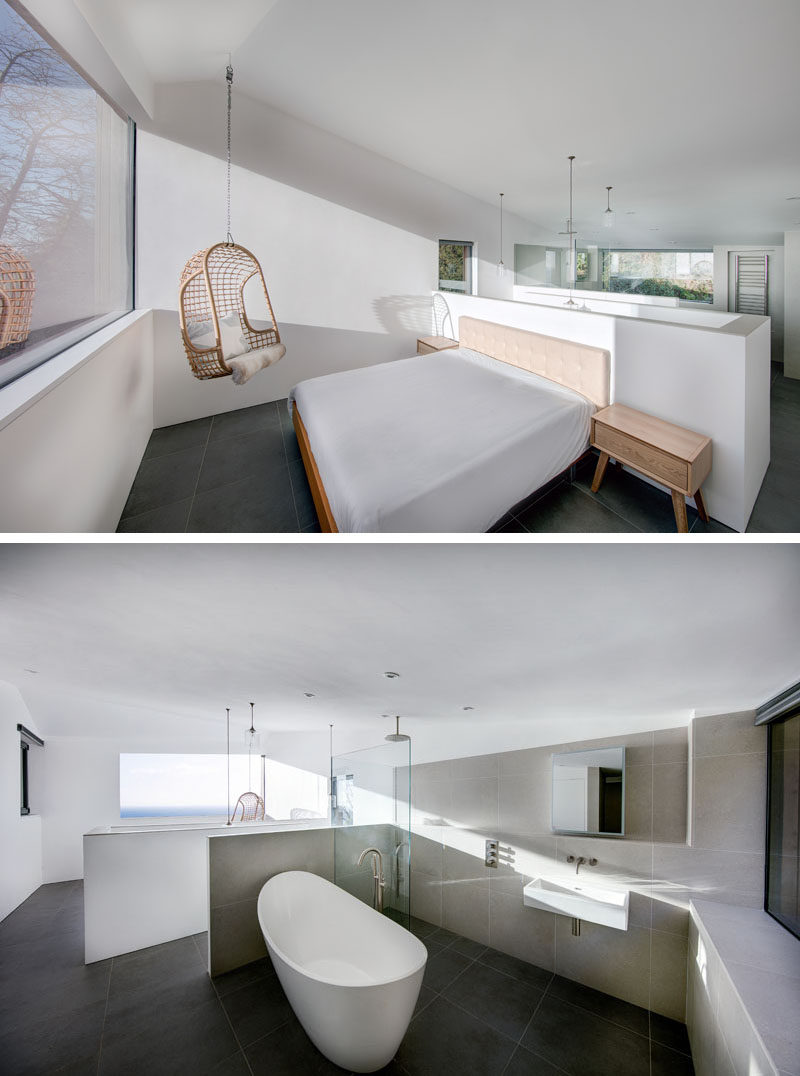 ---
Here's a look at another one of the bathrooms that features large grey tiles covering both the floor and walls.
---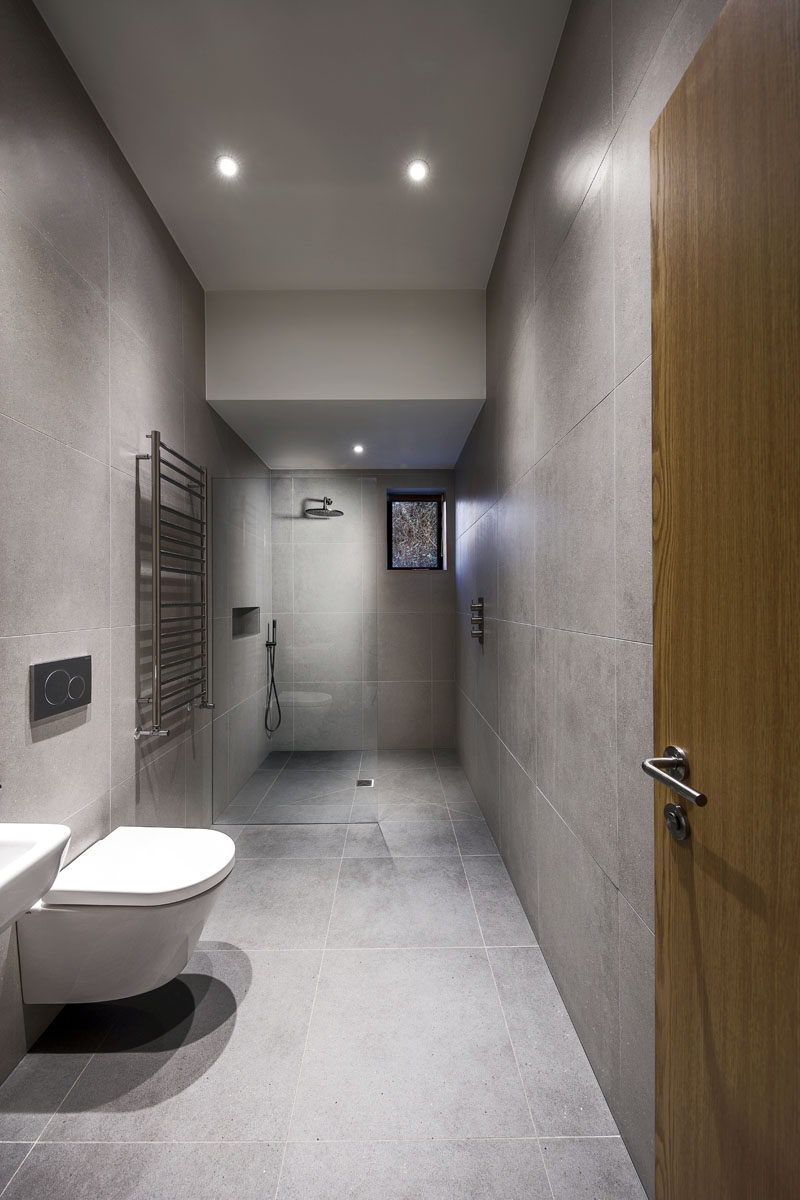 ---
Back on the exterior of the house, you can see how they used woods of different widths to create the unique wooden facade.
---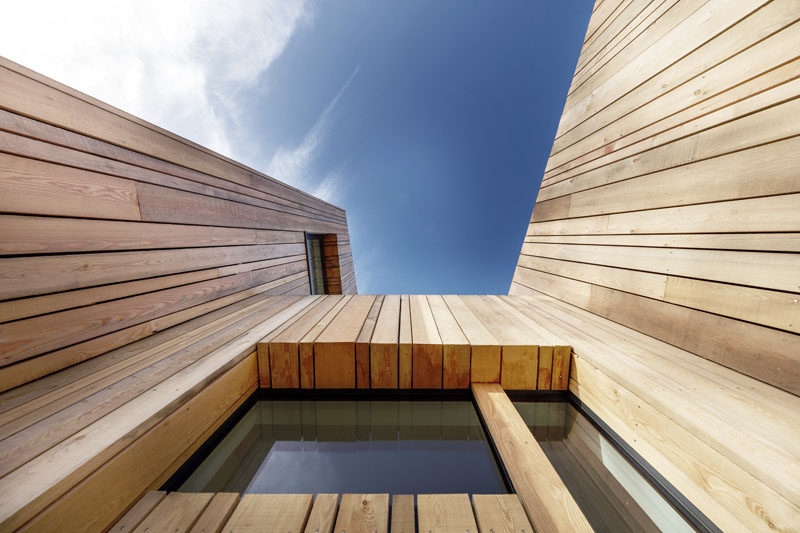 ---
At night, the holiday home has uplighting on the facade creating a soft glow on the house.
---