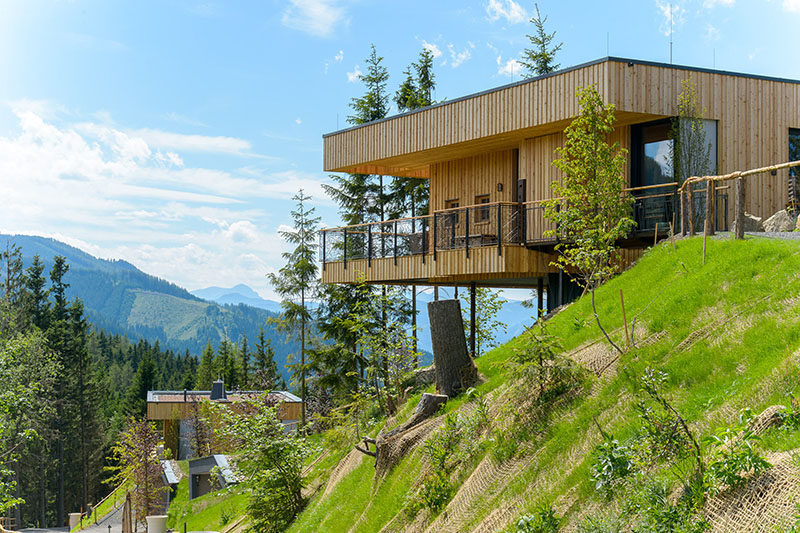 Viereck Architekten designed a collection of 'Deluxe Mountain Chalets' within the mountains of Styria, Austria.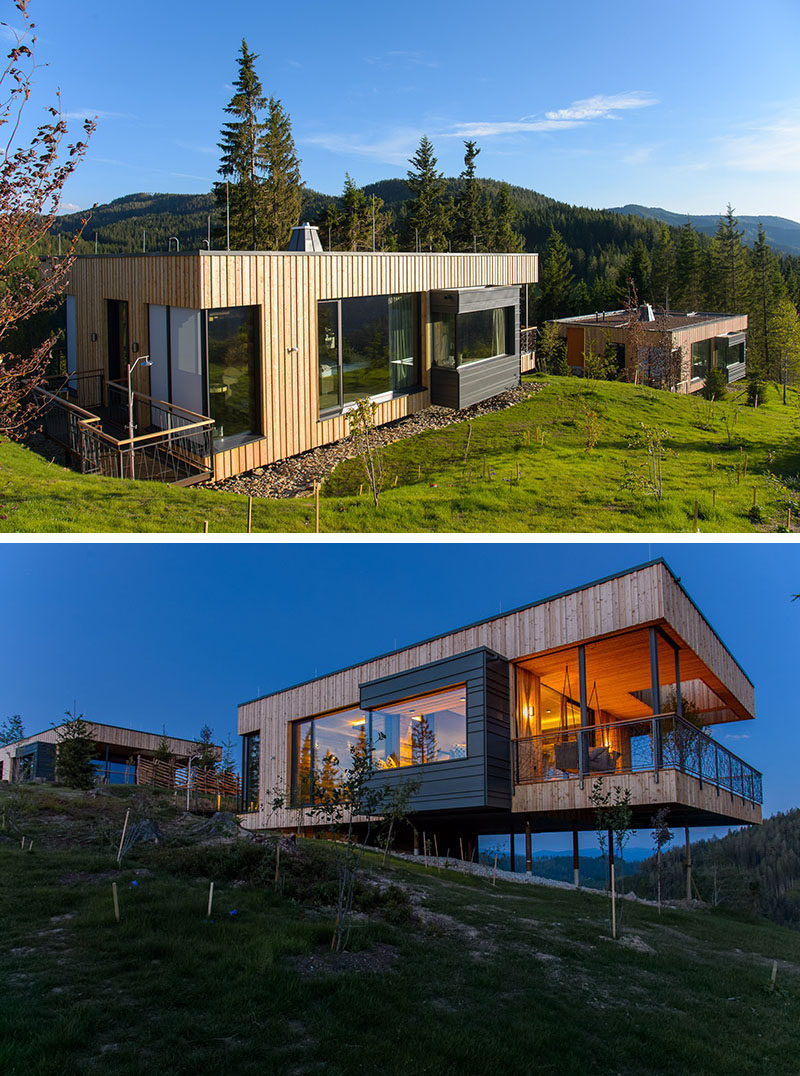 ---
Inspired by bird nests, the architects designed a collection of chalets that would operate in addition to a 'Wirtshaus Steirereck', a high-end restaurant on the site.
---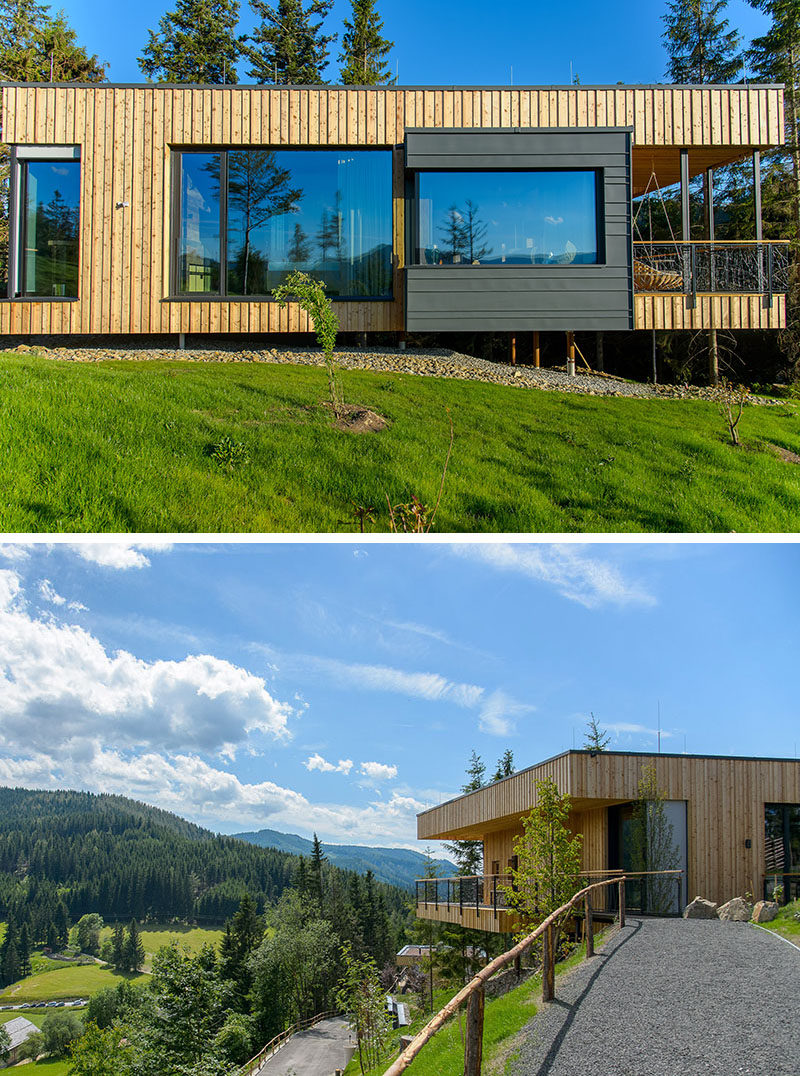 ---
The chalets float above the landscape enabling them to capture to vast views across the valley.
---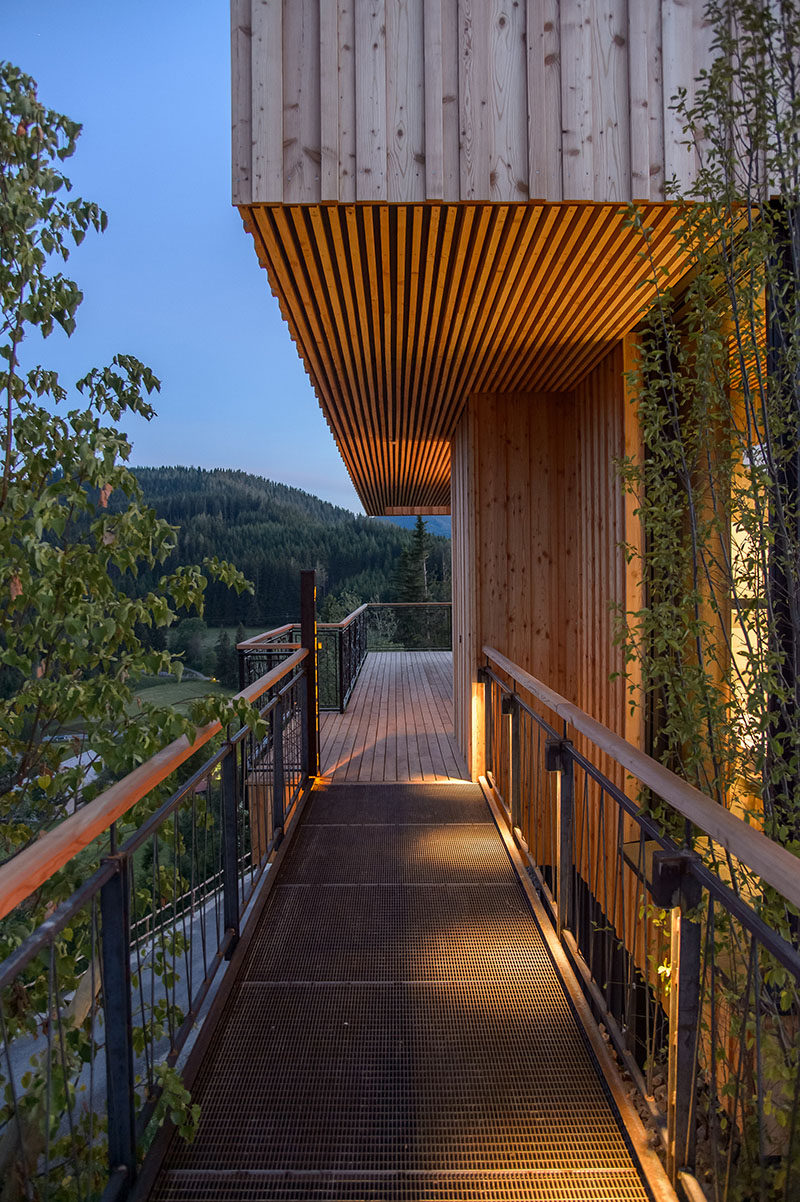 ---
The main supporting structure of the chalets consists of a steel and point foundation, while the superstructure is entirely built in timber and other natural materials to ensure sustainability.
---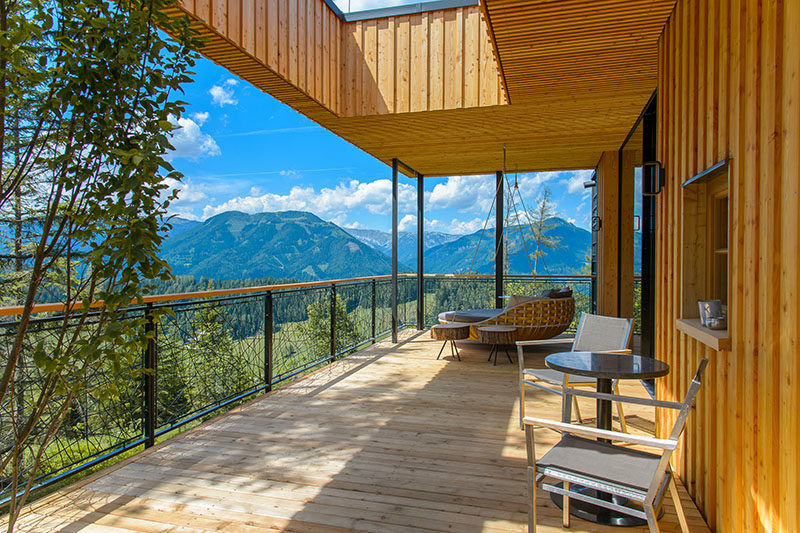 ---
The facades and all of the window frames were manufactured with local larch wood, while the interior materials were recycled from parlors of old farmhouses.
---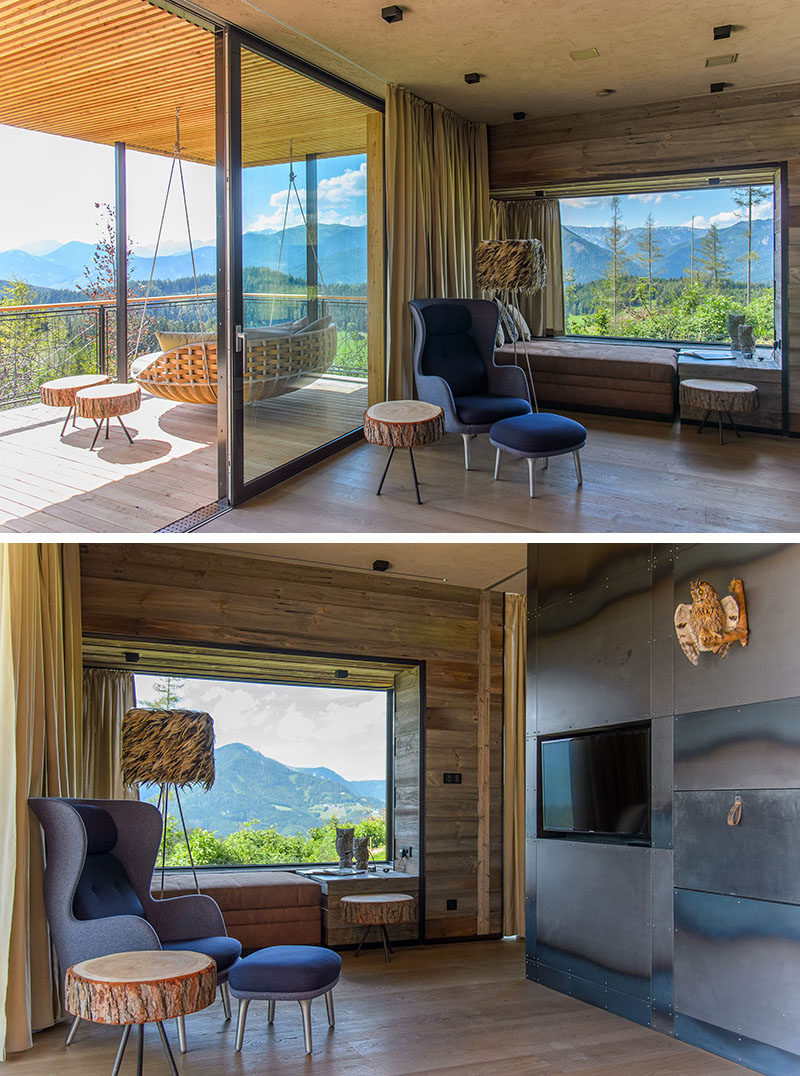 ---
Fully glazed panorama windows serve as an extension of the living room, and a window seat allows guests to relax and take in the view.
---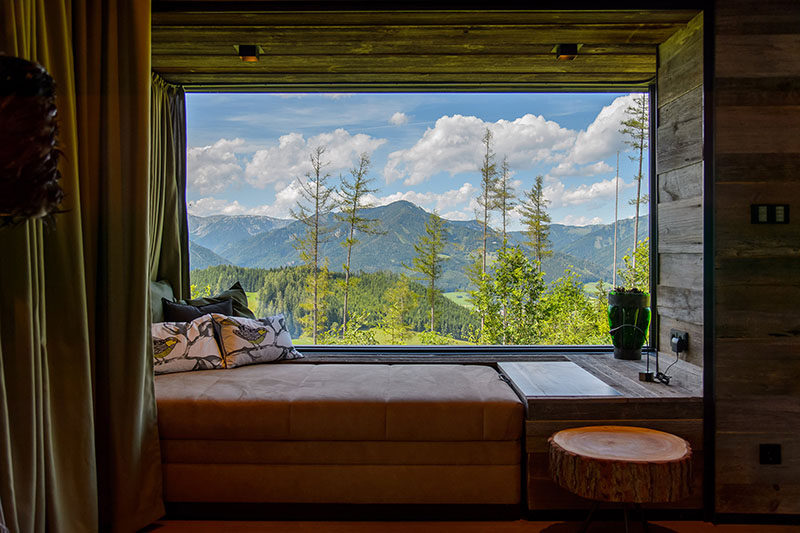 ---
Next to the living area is a small kitchen with a fire place, and a corner dining area with banquette seating.
---
---
Panorama windows and recycled materials are also featured in the bedrooms.
---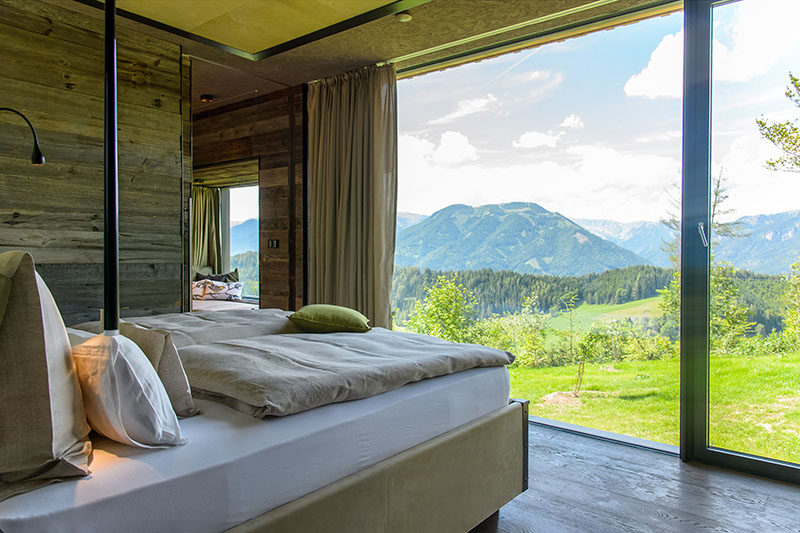 ---
The bed frame wraps around the bed to become the headboard, that then continues onto the ceiling, creating a dramatic accent in the bedroom.
---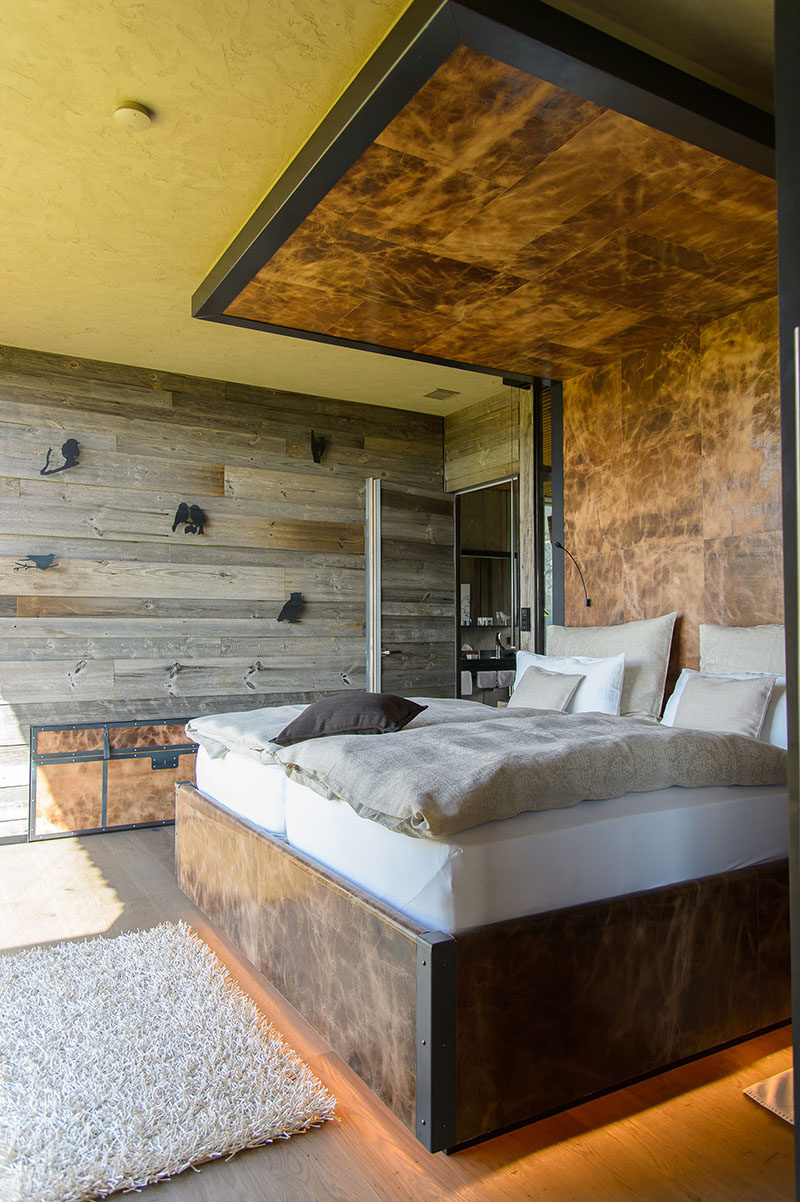 ---
In the bathroom, the freestanding bathtub is positioned to look out towards the trees through the floor-to-ceiling corner windows.
---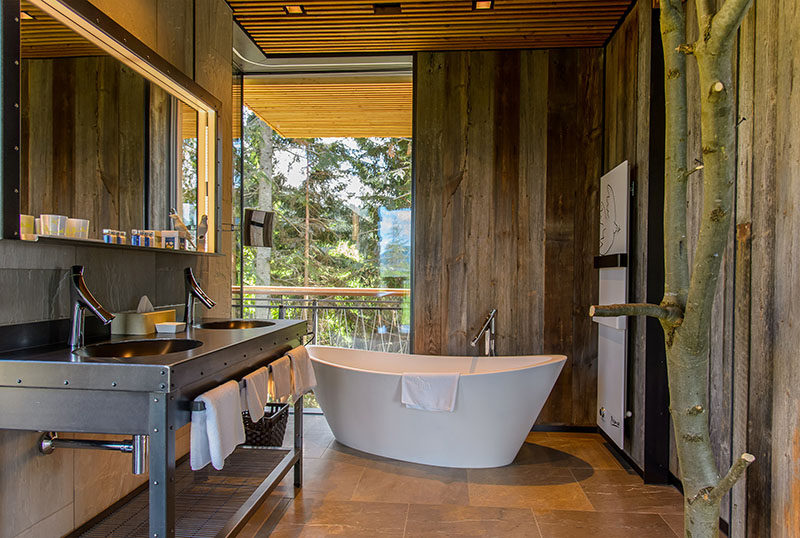 ---
There's also a sauna with a wood block ceiling and large windows, for ultimate relaxation.
---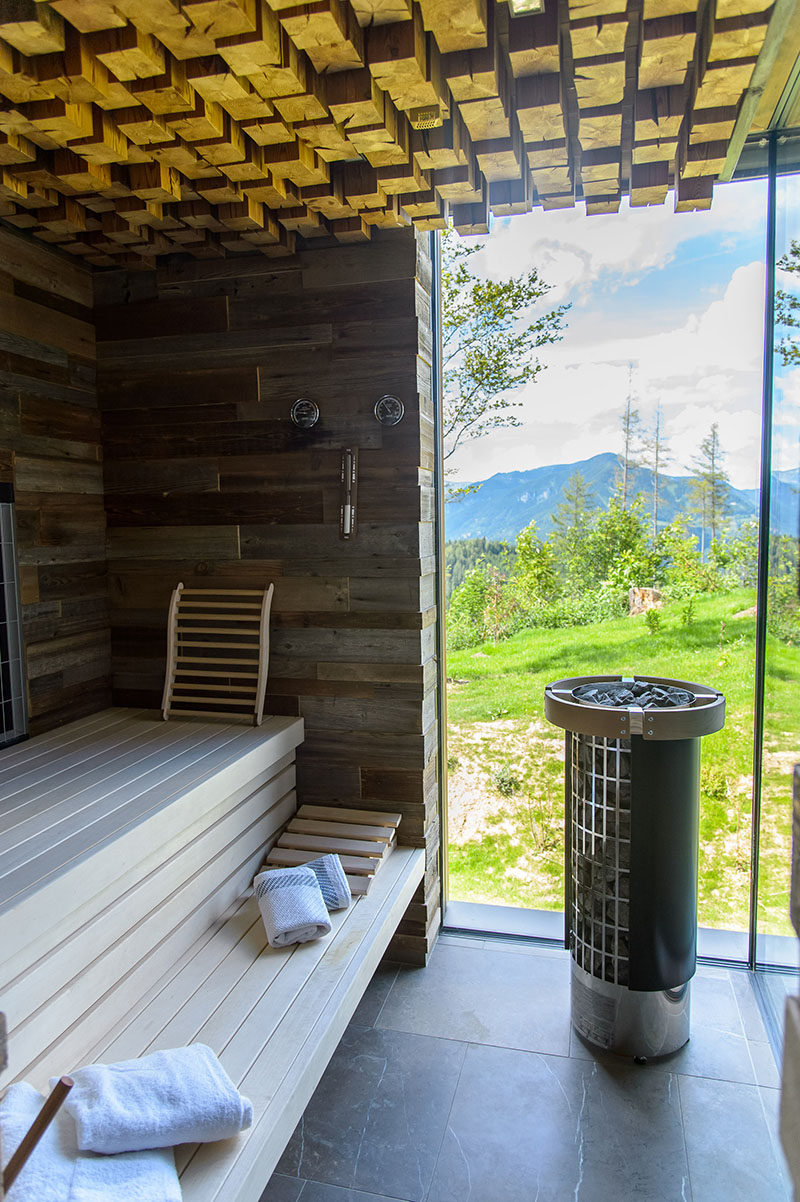 ---