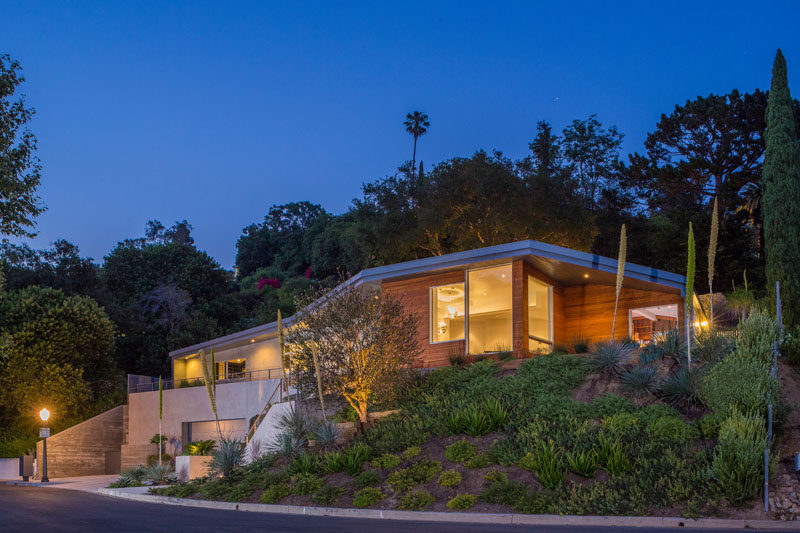 ANX (Aaron Neubert Architects, Inc.) have designed a new contemporary house that sits on a hill in the Bel-Air neighborhood of Los Angeles, California.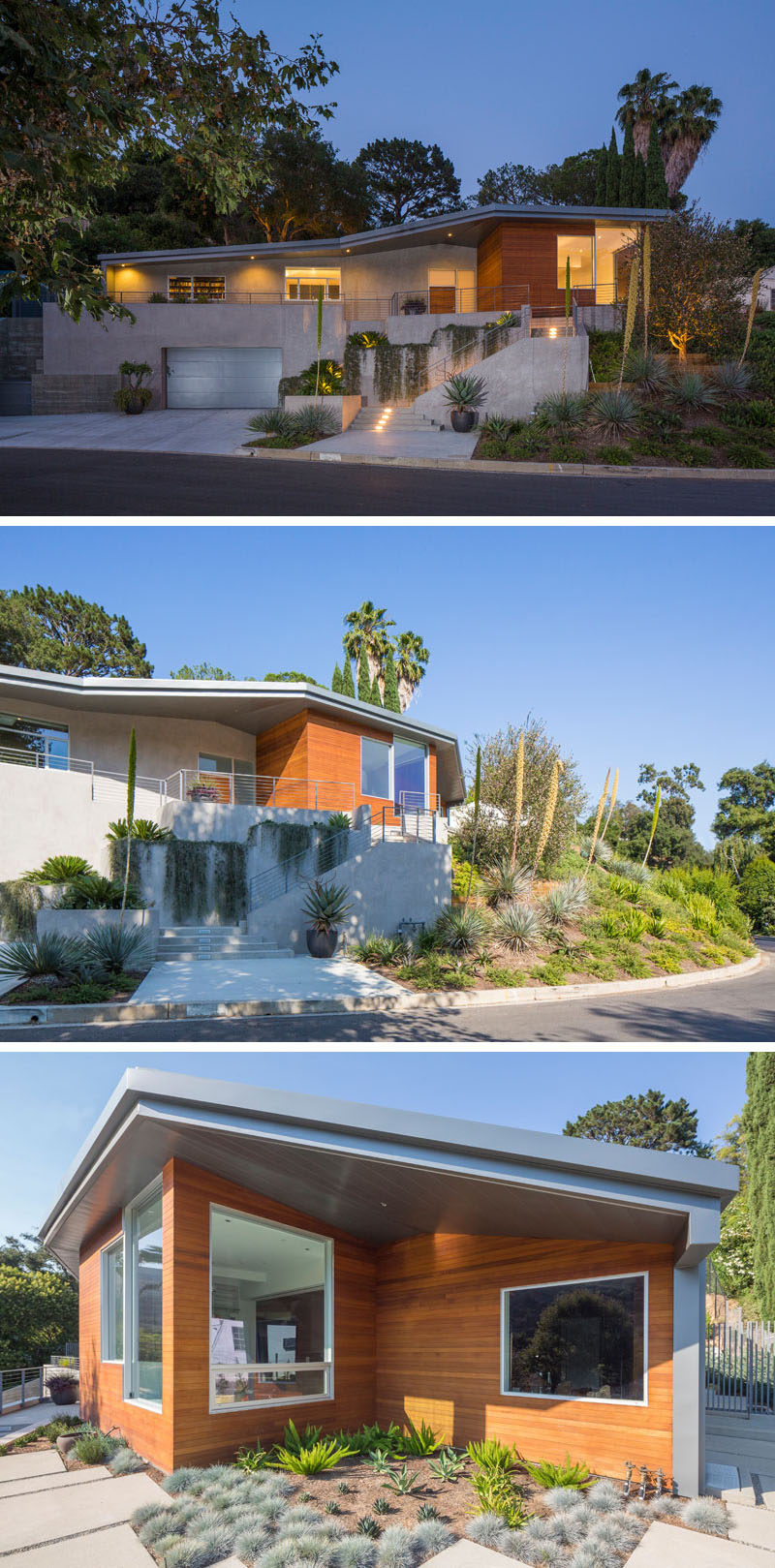 ---
Stepping inside, there's a minimally furnished living room with a pony wall that separates the living space from the kitchen.
---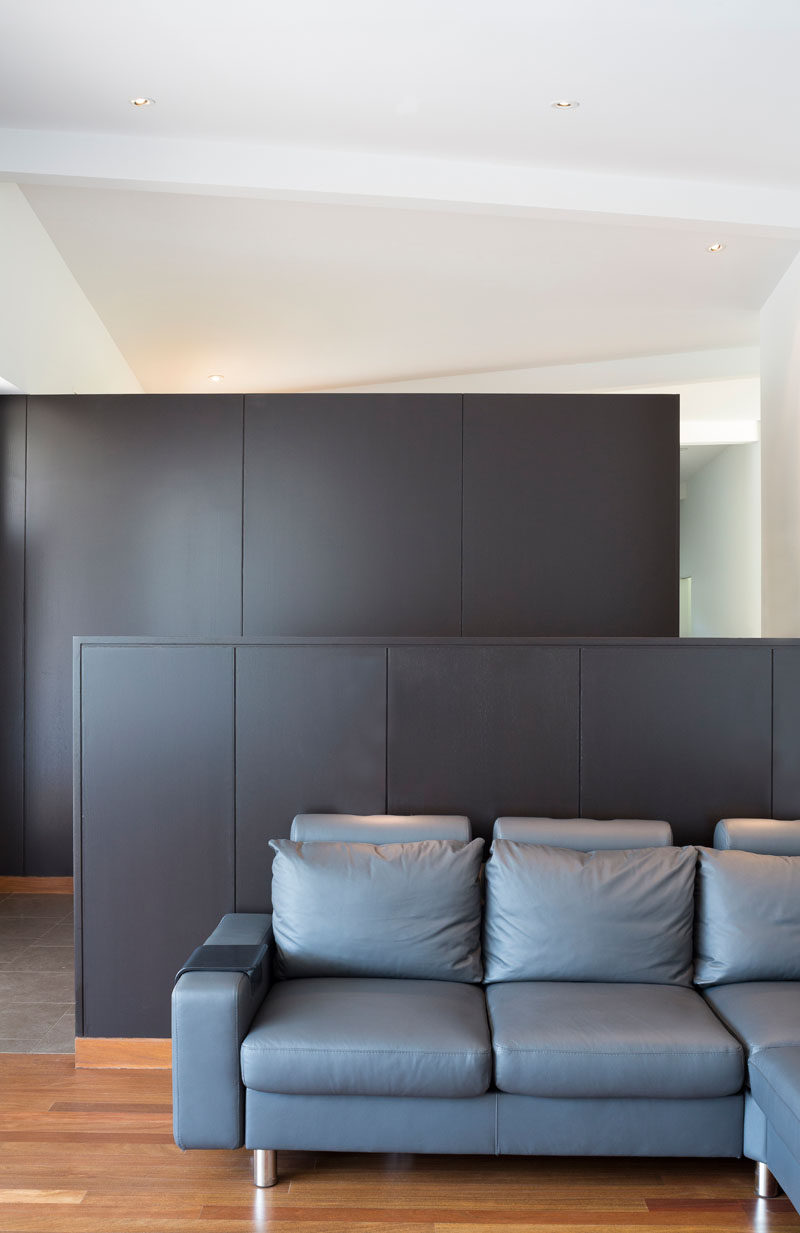 ---
In the expansive kitchen, there's a large island centrally located in the U-shaped kitchen, while windows above the sink and a skylight add natural light to the space.
---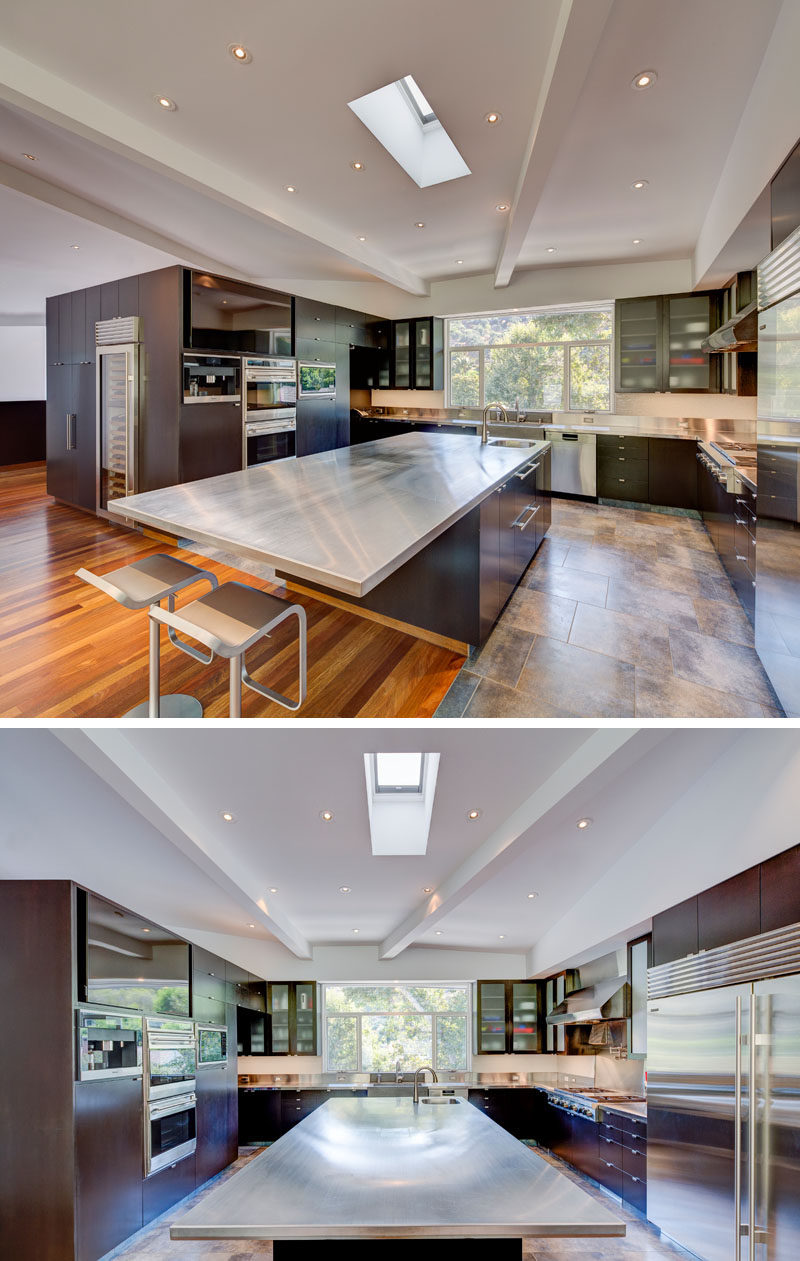 ---
Next to the kitchen is the dining room with a glass dining table and bench seating, and large windows provide a view of the landscaped backyard.
---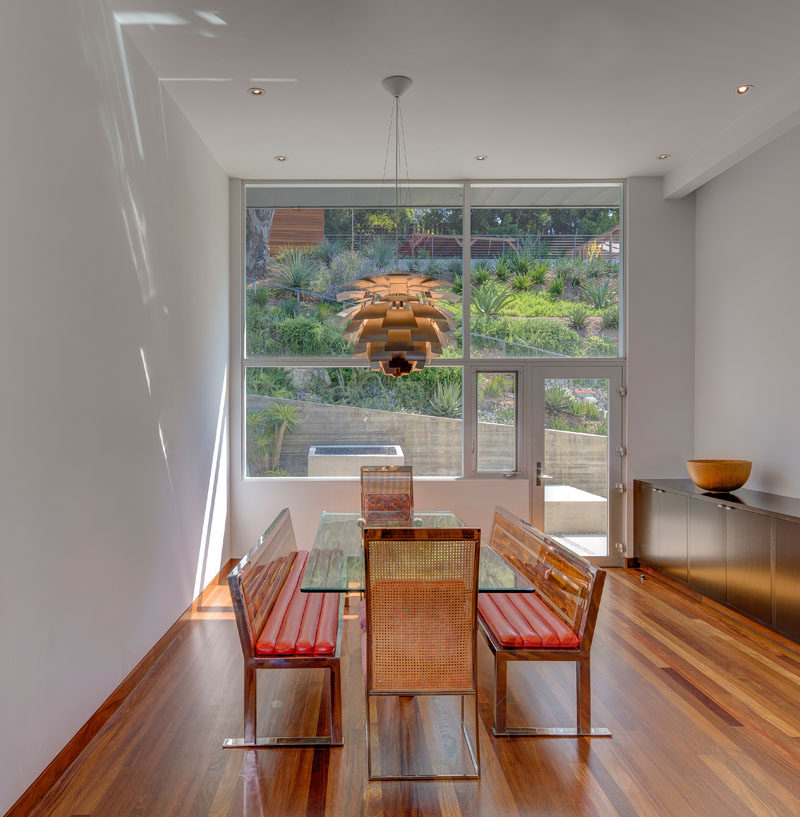 ---
Outside, there's a landscaped patio with various concrete blocks that create a variety of sitting options, and an outdoor fireplace.
---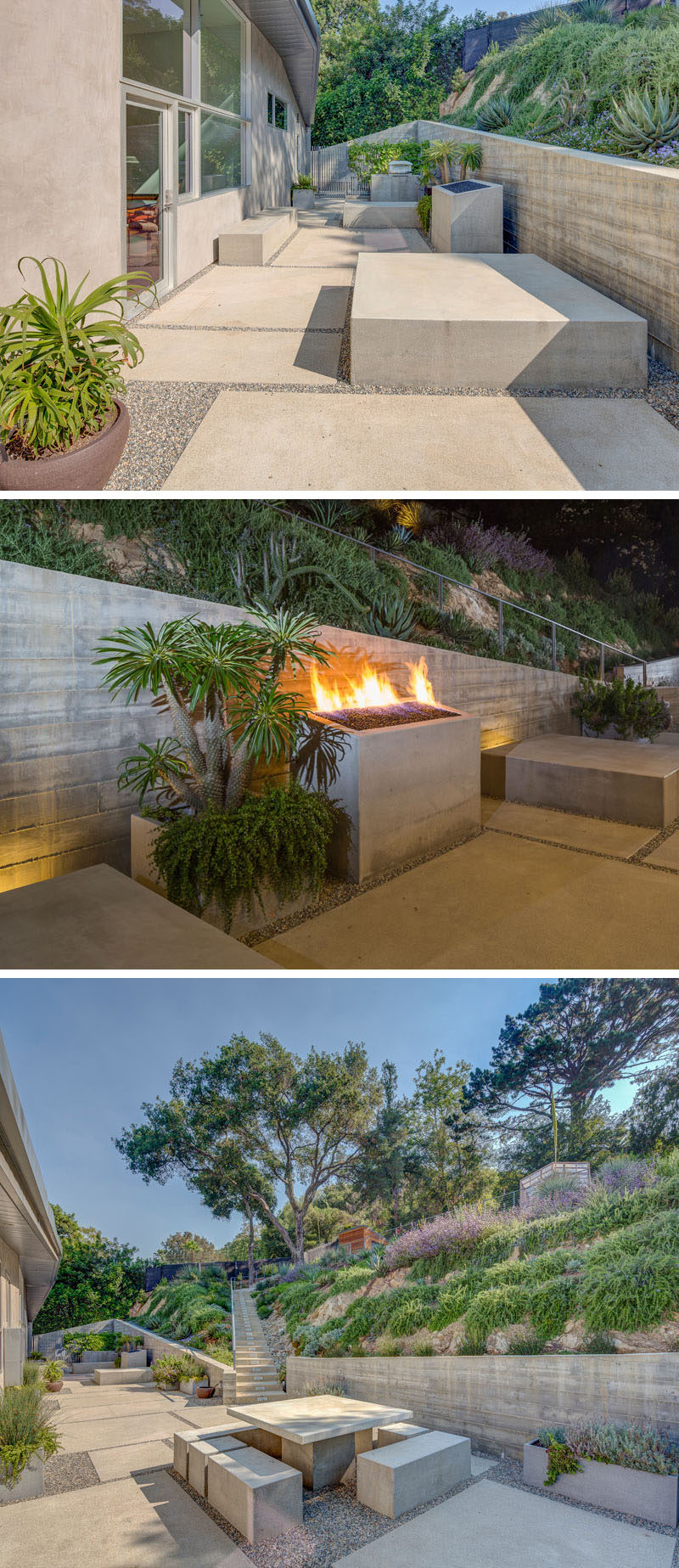 ---
Back inside, there's a library with walls filled with open shelving and windows that look out to the neighborhood.
---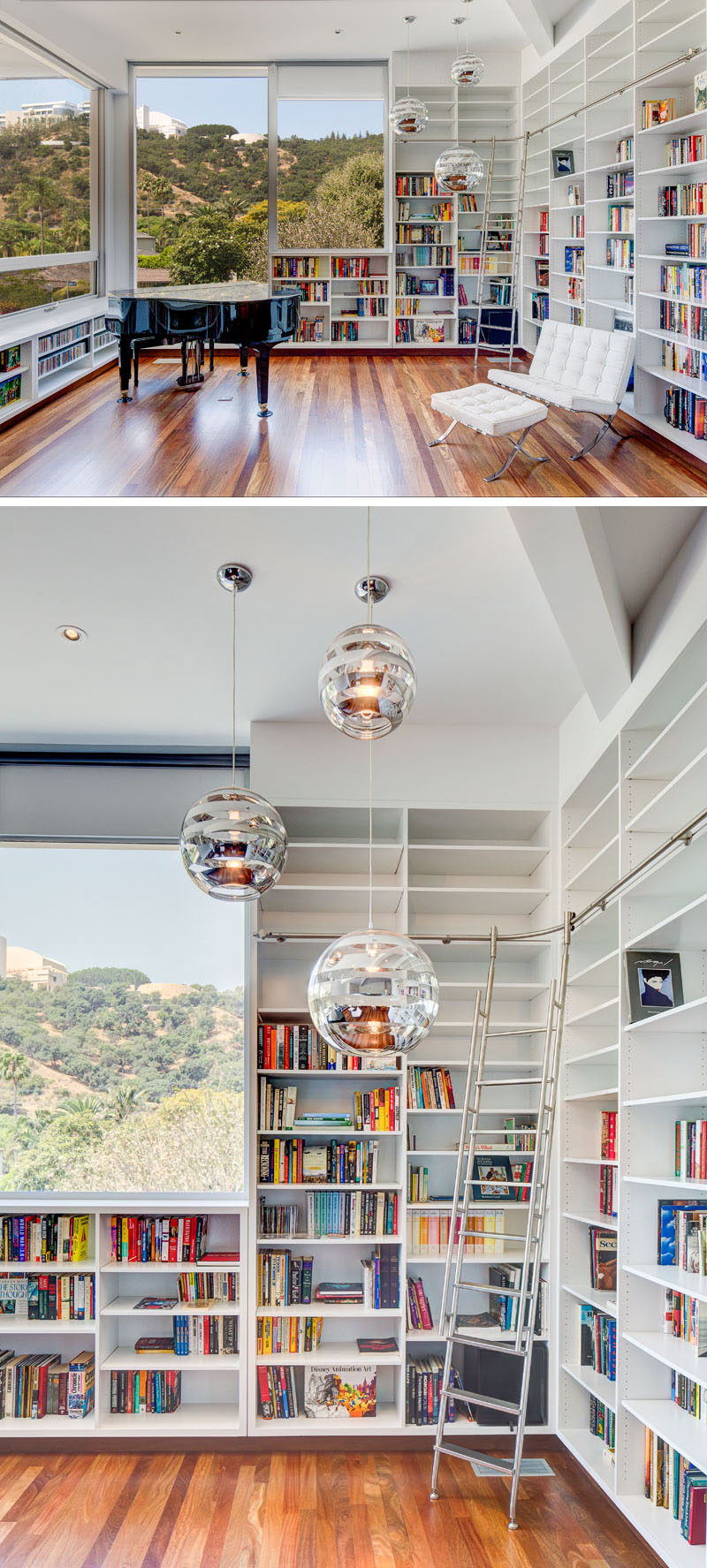 ---
In the master bedroom, a wood accent wall and wood flooring add a natural touch to the all wall white room.
---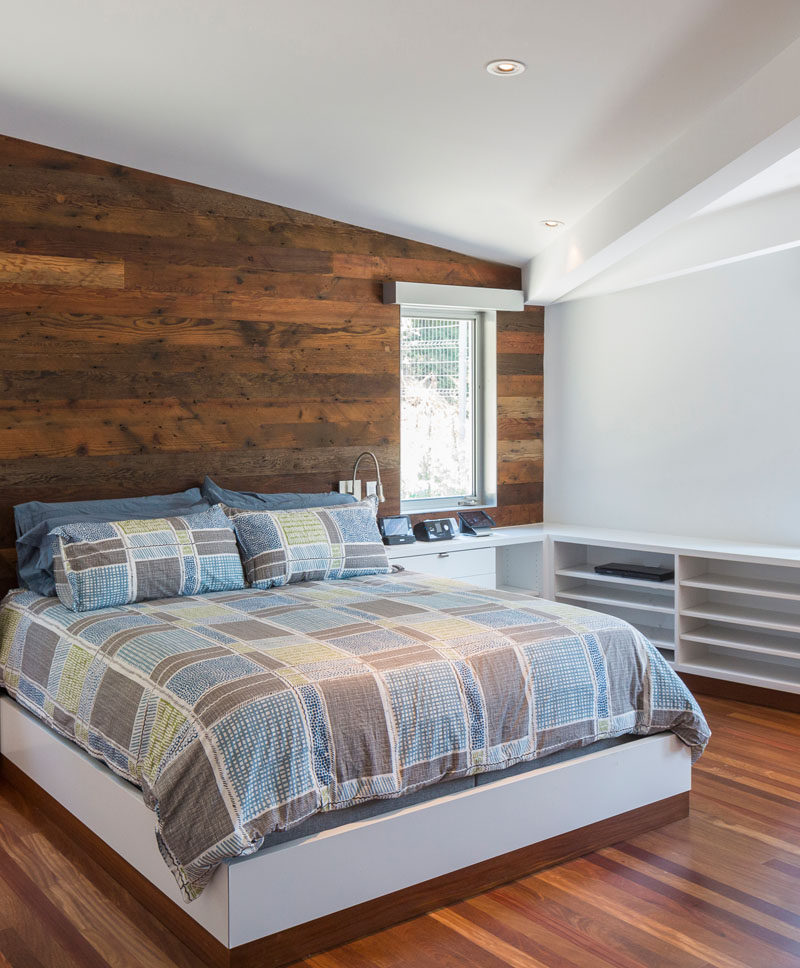 ---
In the bathroom, a black vanity is topped with a white countertop that matches the walls, ceiling and bath.
---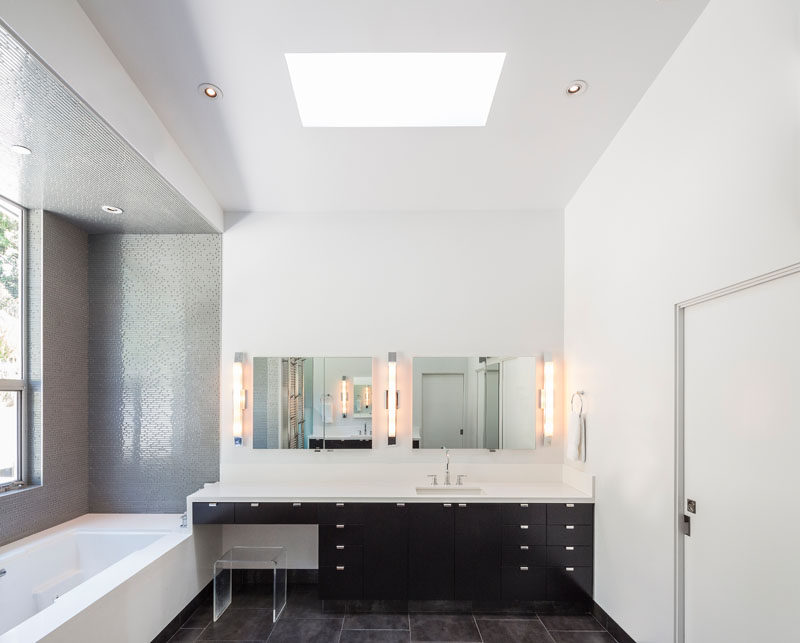 Photography by Brian Thomas Jones and Matt Ellis | Architect: ANX / Aaron Neubert Architects | Project Team: Aaron Neubert (Principal), David Chong, Jeremy Limsenben, Andranik Ognayan, Lusine Madarian | Structural Engineer: SAP Engineering | General Contractor: de Krassel Construction | Millwork: Dan Taron and John Dunne
---