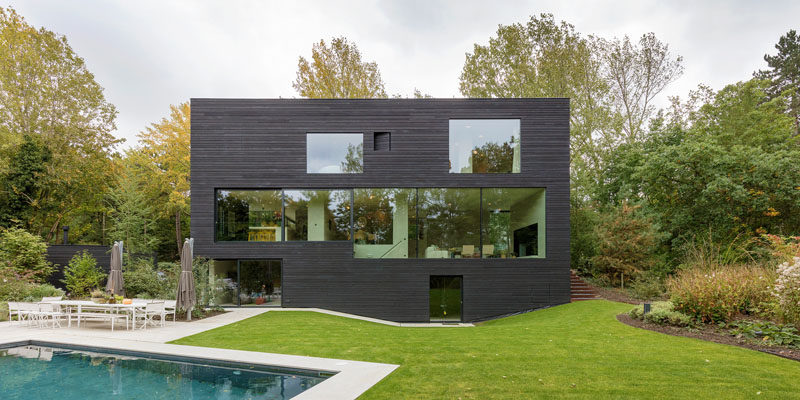 RAU architects have recently completed Villa S, a house in The Hague (Netherlands), that's covered Shou Sugi Ban (blackened wood) to create a cohesive look for the house.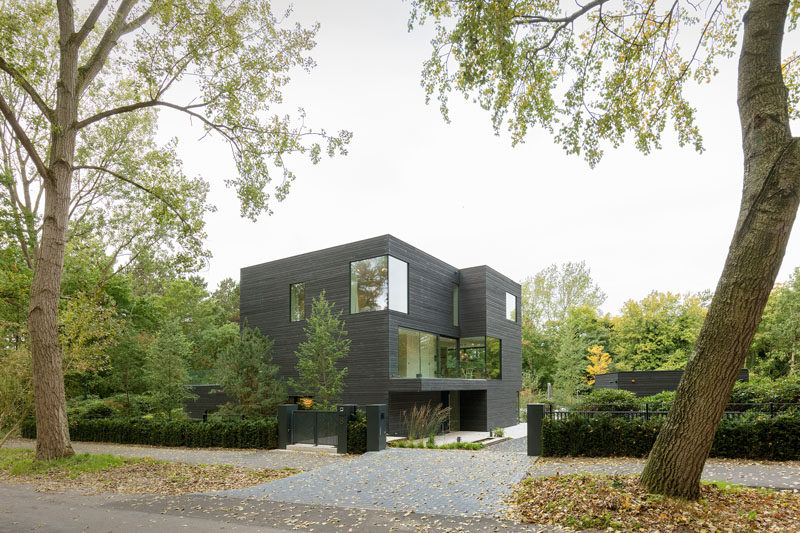 ---
Stepping inside, the interior of the home is bright with light colored flooring, minimal furniture and wall art. Stairs lead to the different levels and areas of the house.
---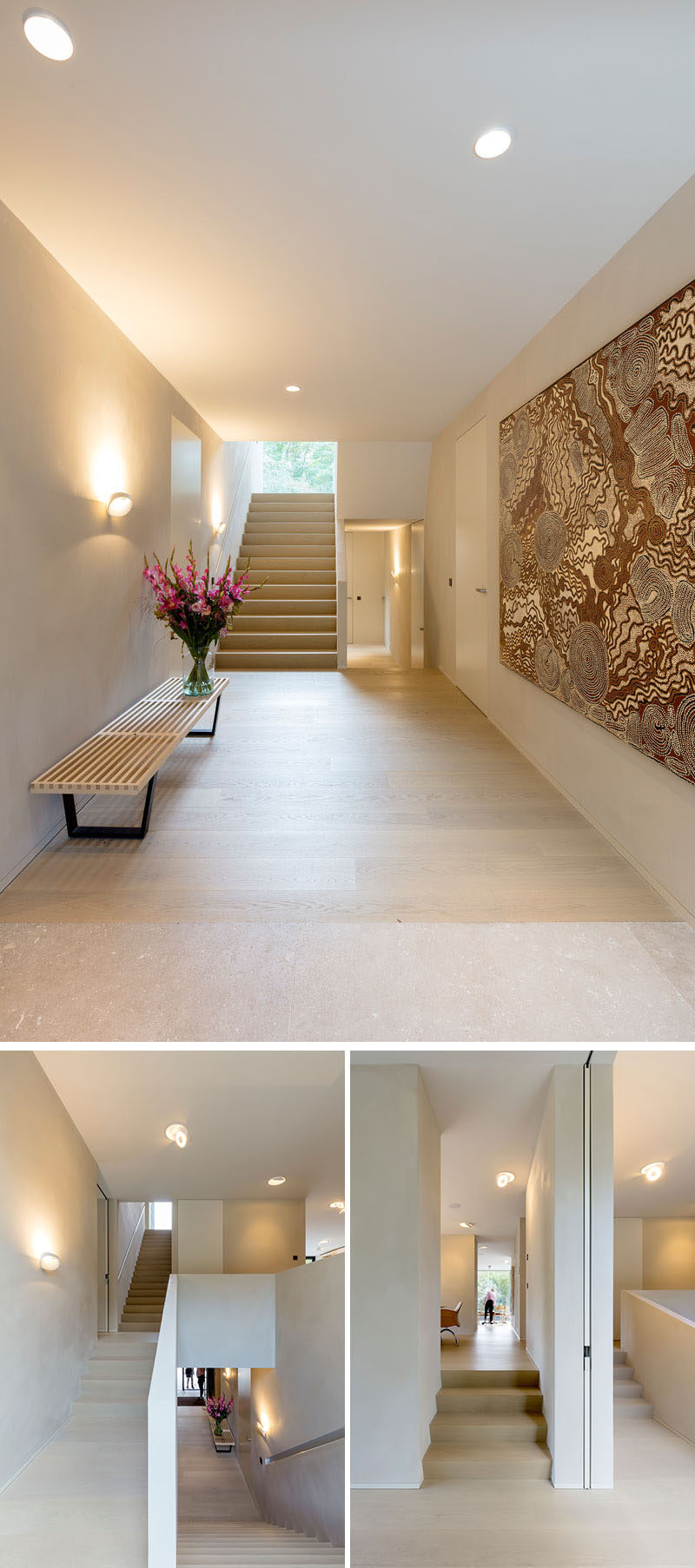 ---
In the living room, a dark fireplace draws the eye to the far wall, while windows provide a view of the surrounding landscape.
---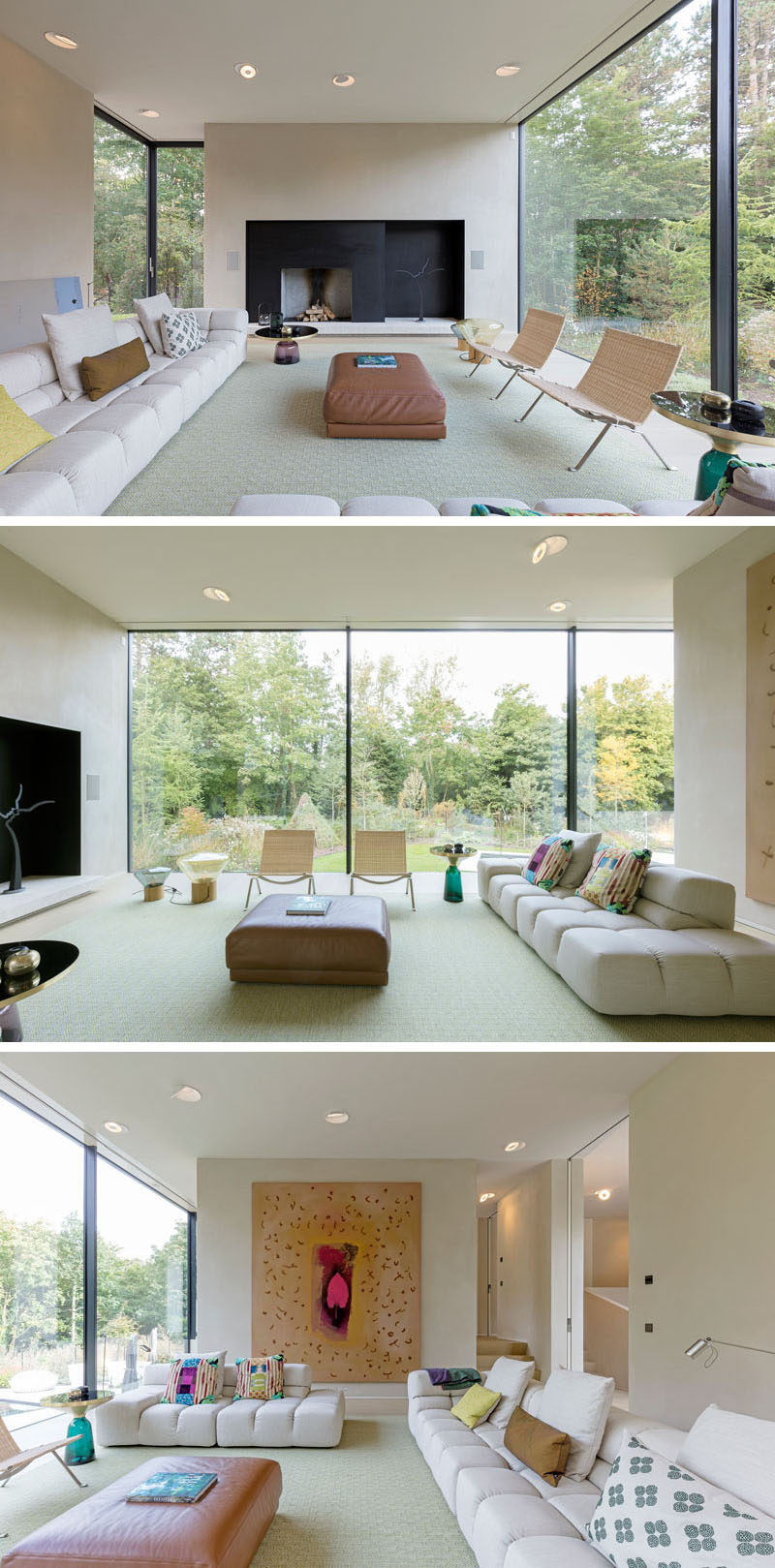 ---
Floor-to-ceiling windows allow an abundance of natural light to flood the home.
---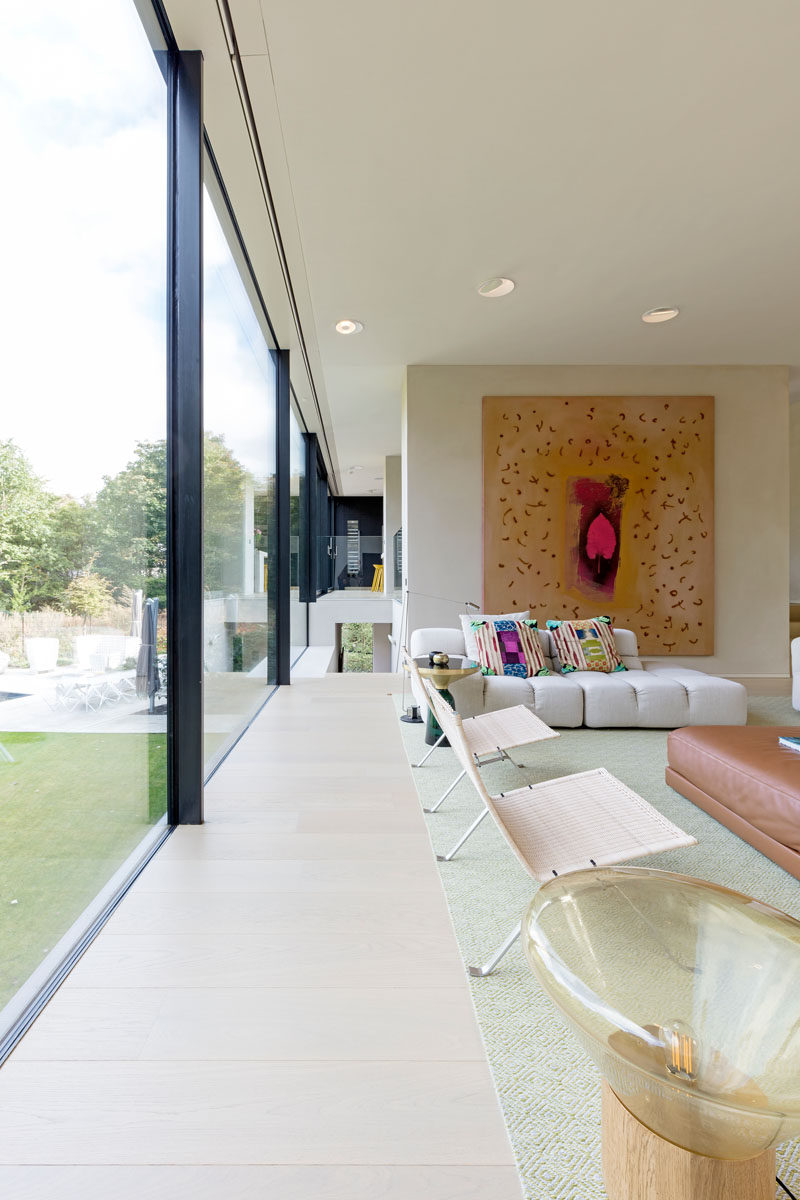 ---
In the kitchen and dining room, a black box in the corner houses the ovens, fridge and storage cabinets, while the large island provides plenty of counter space. Next to the kitchen is a space dedicated to the dining table.
---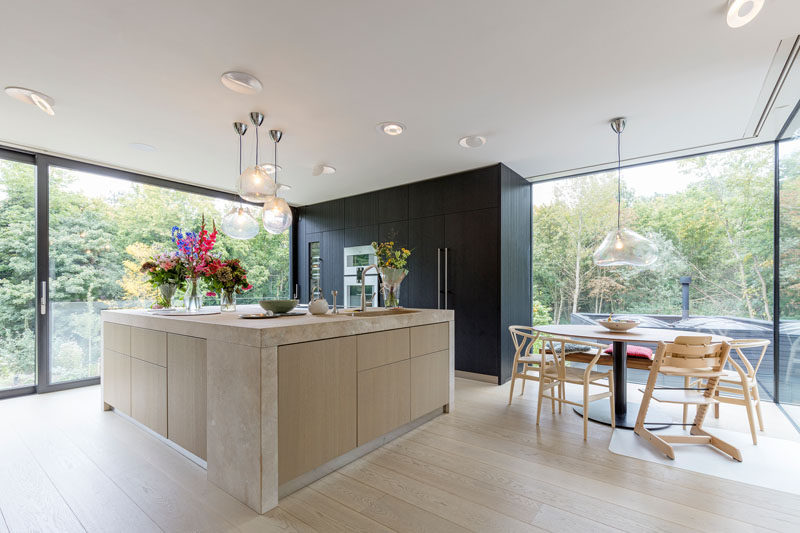 ---
Simple stairs lead to the upper floor of the house.
---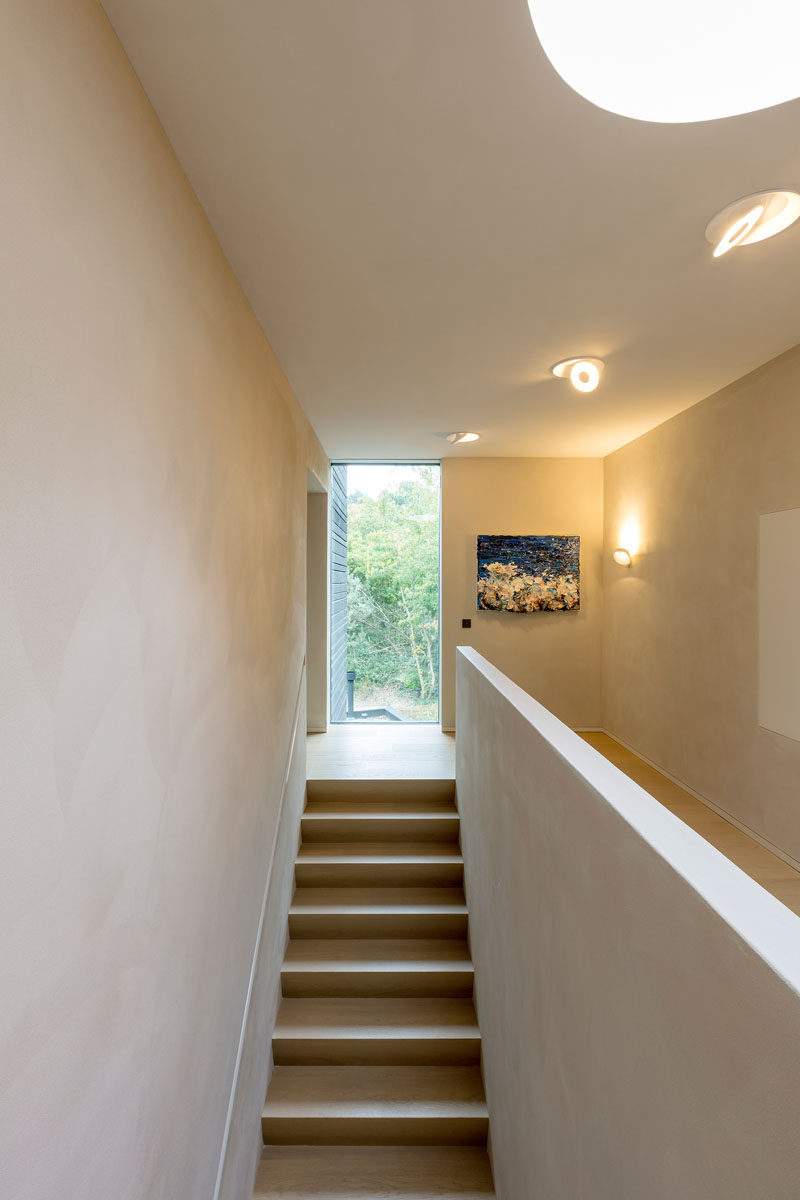 ---
A large picture window at the end of the hallway provides the perfect place to sit on come cushions and watch nature.
---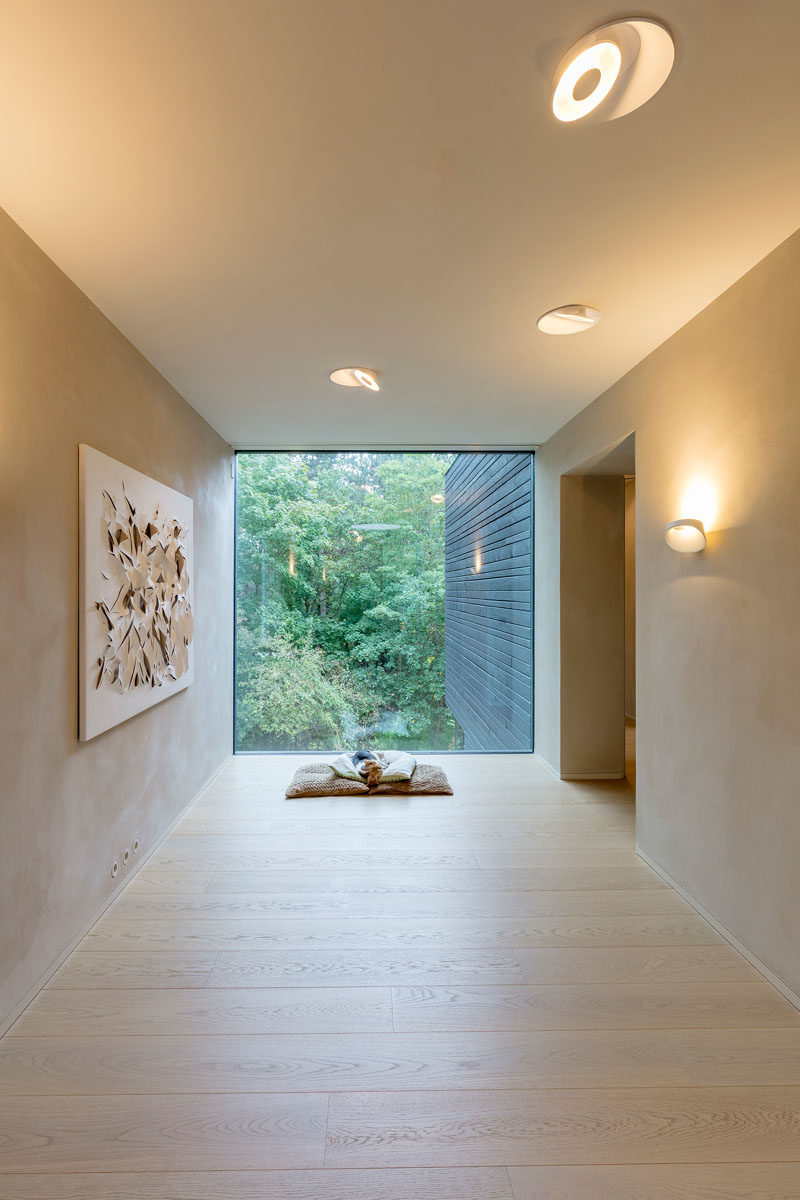 ---
In the bedroom, a partial wall provides a place to anchor the bed in the room, while a large rug, light curtains and a big blanket create a cozy atmosphere.
---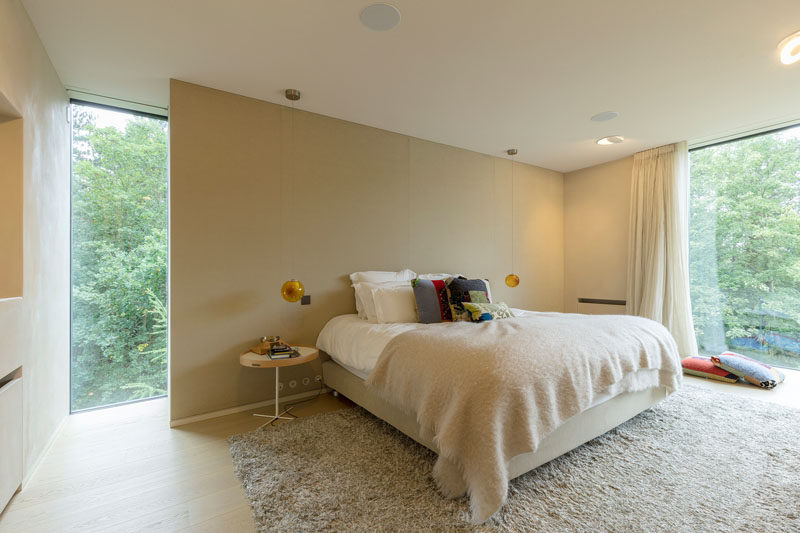 Photography by Marcel van der Burg | In collaboration with: Robbert Jan Admiraal interior / Laplab landscape design
---