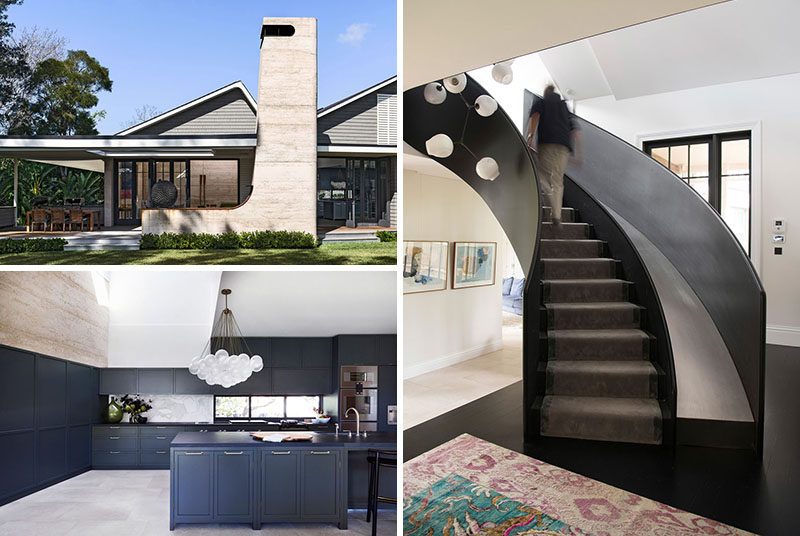 Luigi Rosselli Architects have designed the contemporary addition and renovation of a late federation style Australian house that was built around 1910 in Sydney.
The old house had to be restored as one corner of the property had settled and required subsoil injections to level the building. The new additions sit to the right of the original house and are slightly connected.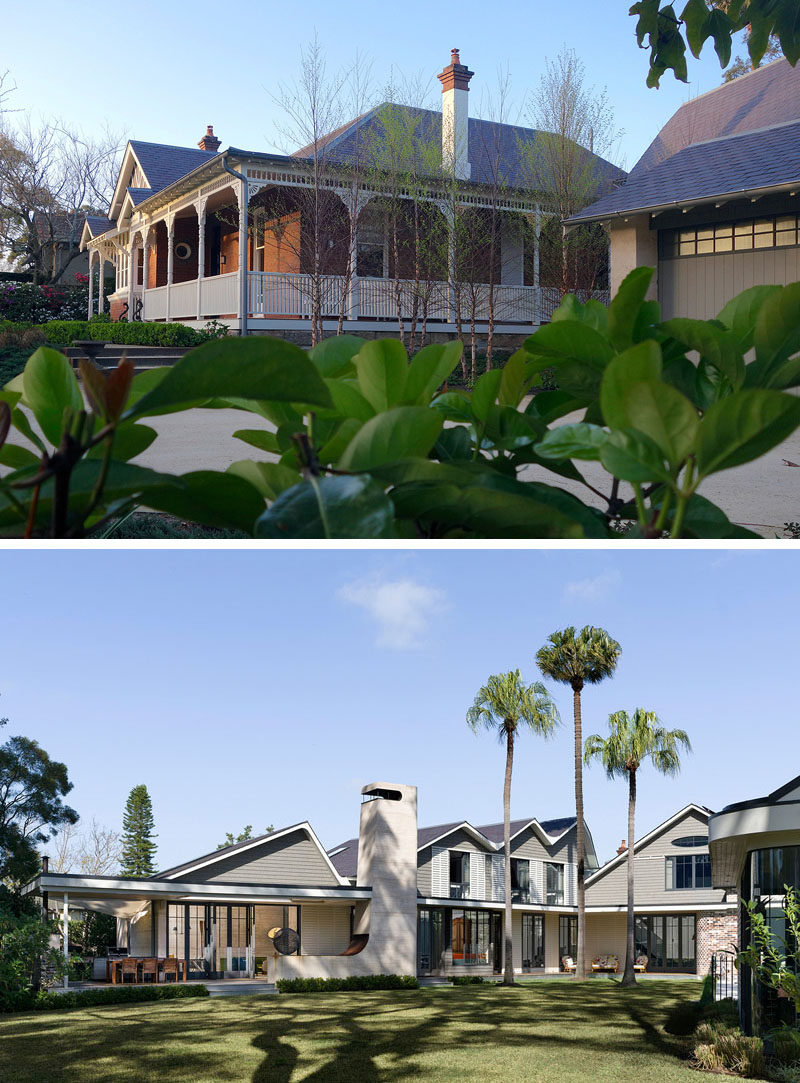 Photography by © Luigi Rosselli (top), © Justin Alexander (bottom)
---
At the rear of the home is a 22 foot (7m) high rammed earth chimney for an outdoor fireplace and an open air living room.
---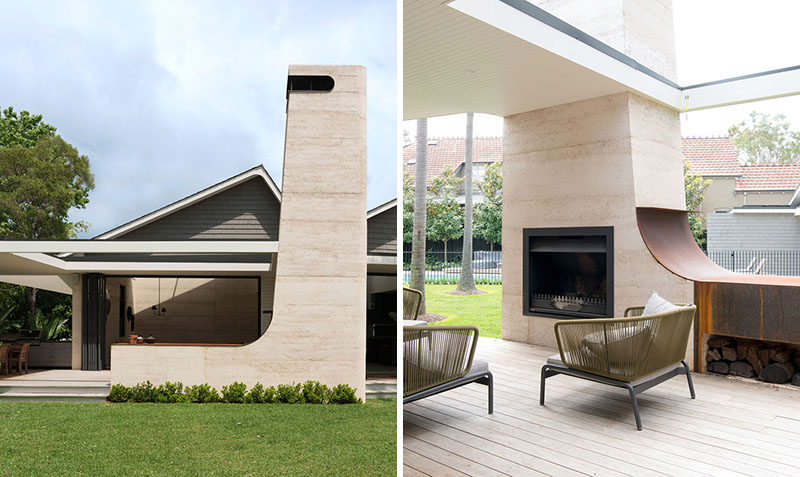 ---
The verandah that wraps around the rear of the home connects to the swimming pool that stretches out from the old house.
---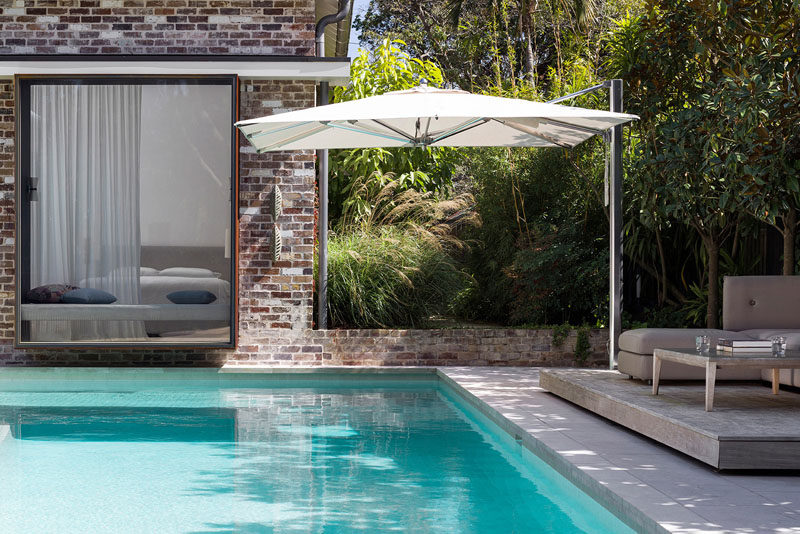 ---
Inside, you can also see the rammed earth wall of the new addition in the combined living room and dining room.
---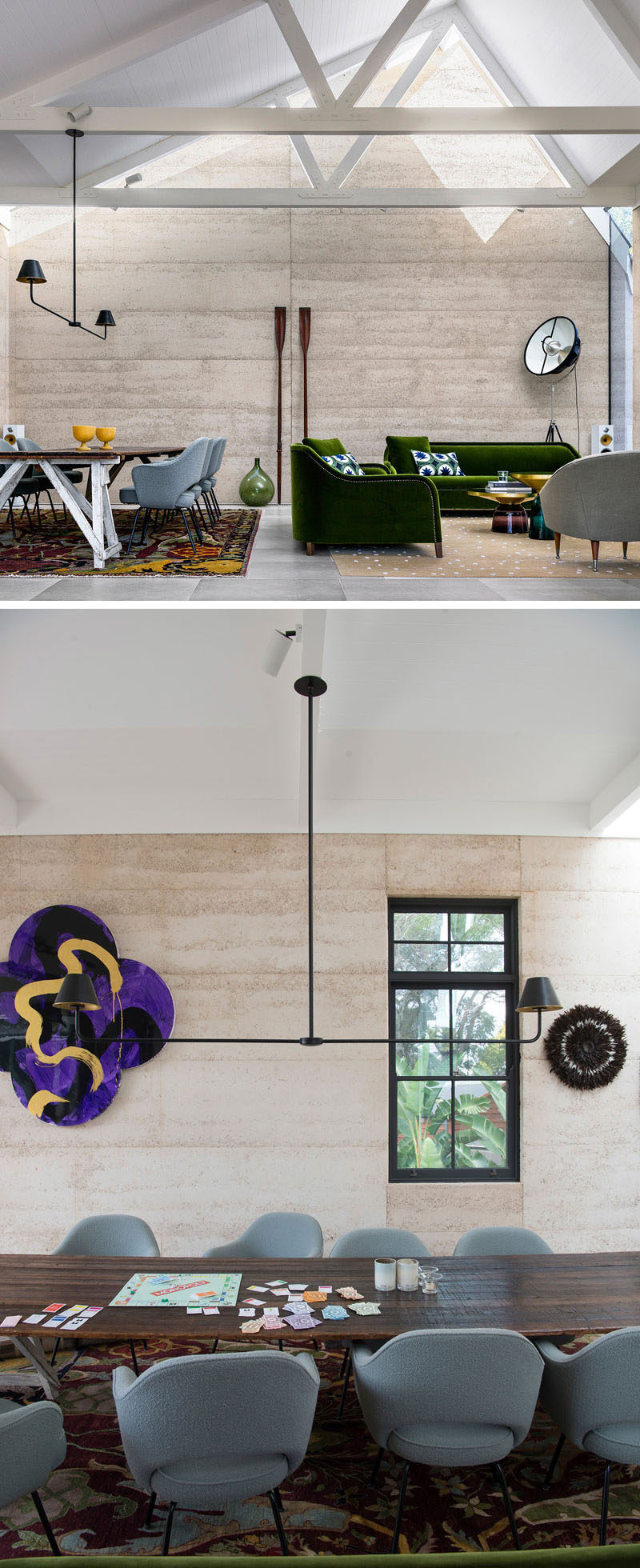 ---
In the kitchen, the deep blue cabinets, designed by Luigi Rosselli Architect's Monica Vogel Santos, maintain a classic but modern feel.
---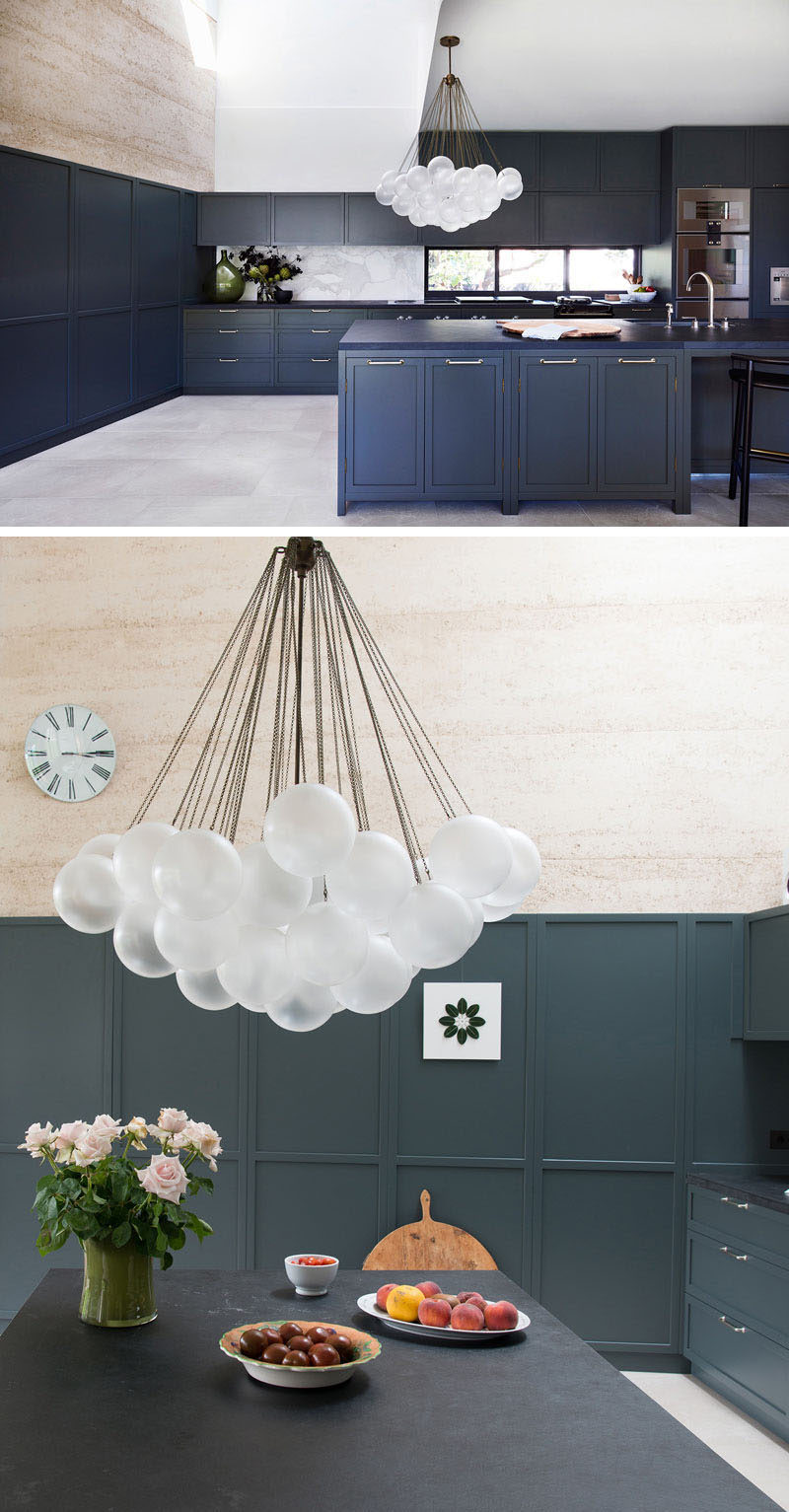 ---
Dark cabinetry lines a hallway that leads to a home office, with a desk positioned in front of the window.
---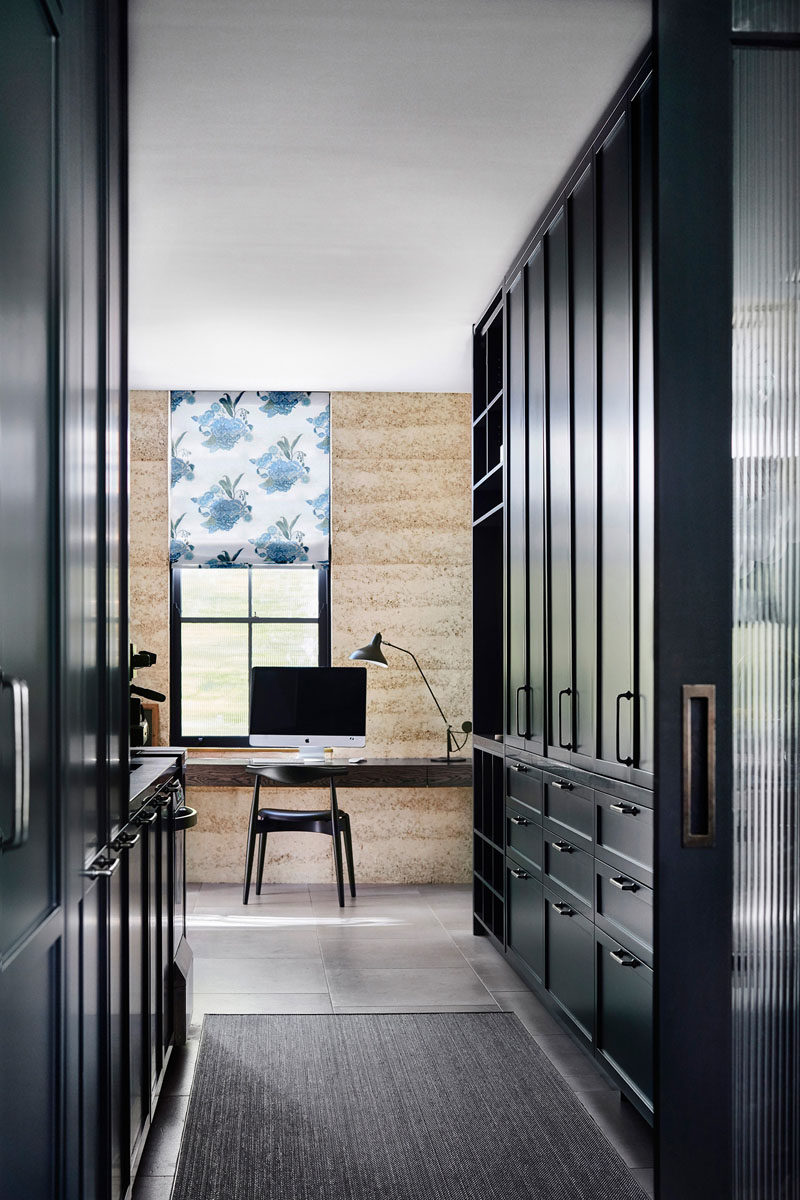 ---
An unexpected design feature of this house is the curved steel staircase with a slide that connects the main floor with the upper level, that's home to the kids' bedrooms and a rumpus / playroom.
---
Photography © Edward Birch | Design Architect: Luigi Rosselli | Project Architect: Irene Brugueras, Monica Vogel-Santos, Simon Hassall | Interior Designer: Decus Interiors Pty Ltd | Builder and Joiner: Owner Builder | Rammed Earth Contractor: Earth Dwellings Australia | Landscaper: Dangar Barron Smith | Geothermal Heating and Cooling: Progressive Energy Systems | Structural Consultant: Rooney & Bye Pty Ltd
---