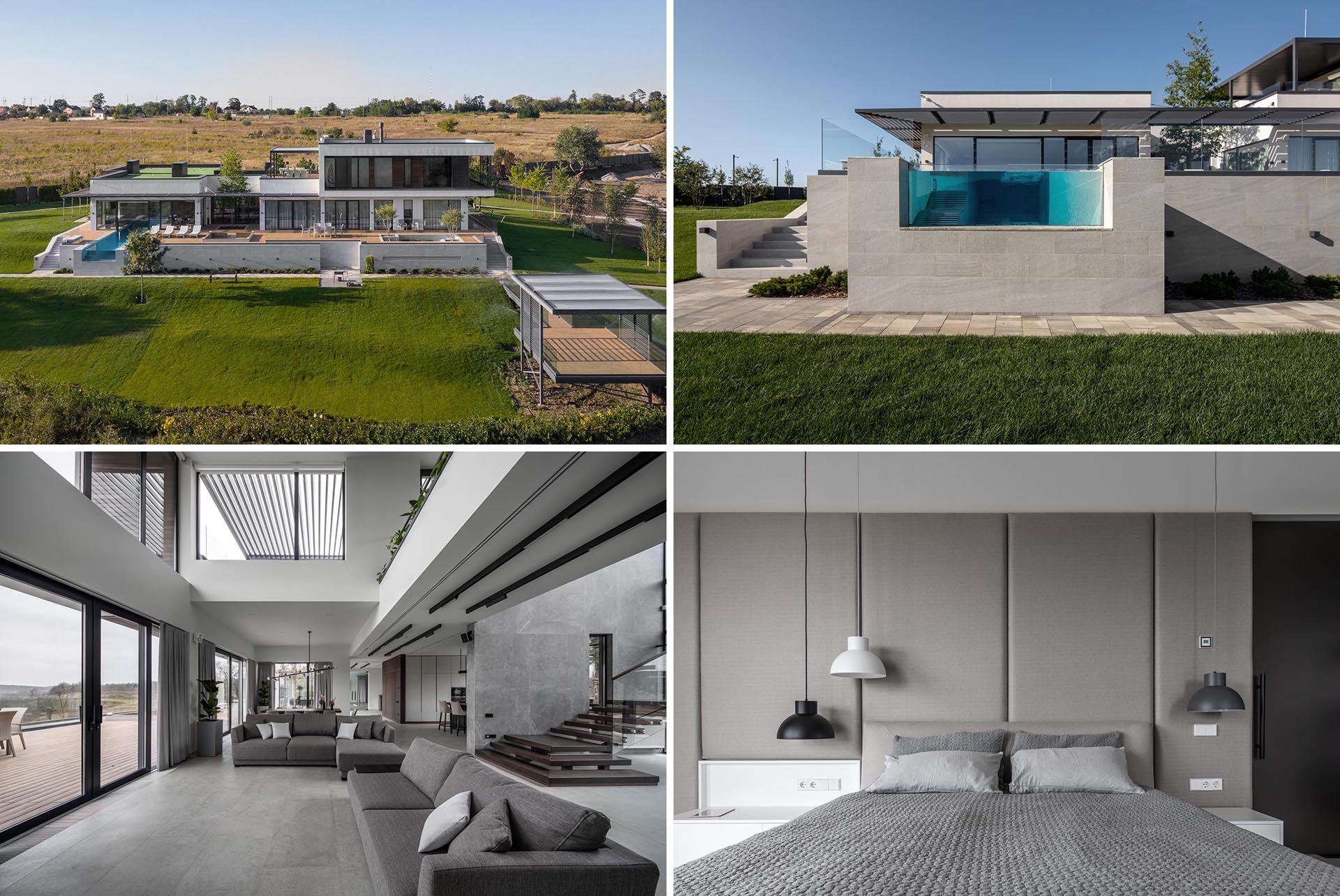 Architecture firm Bogdanova Bureau, has designed a modern house in the Vinnytsia region of Ukraine, for a family who decided to move out of the city to be closer to nature.
The house, which overlooks the Southern Bug river, took 11 months to build using a cast-in-place concrete frame.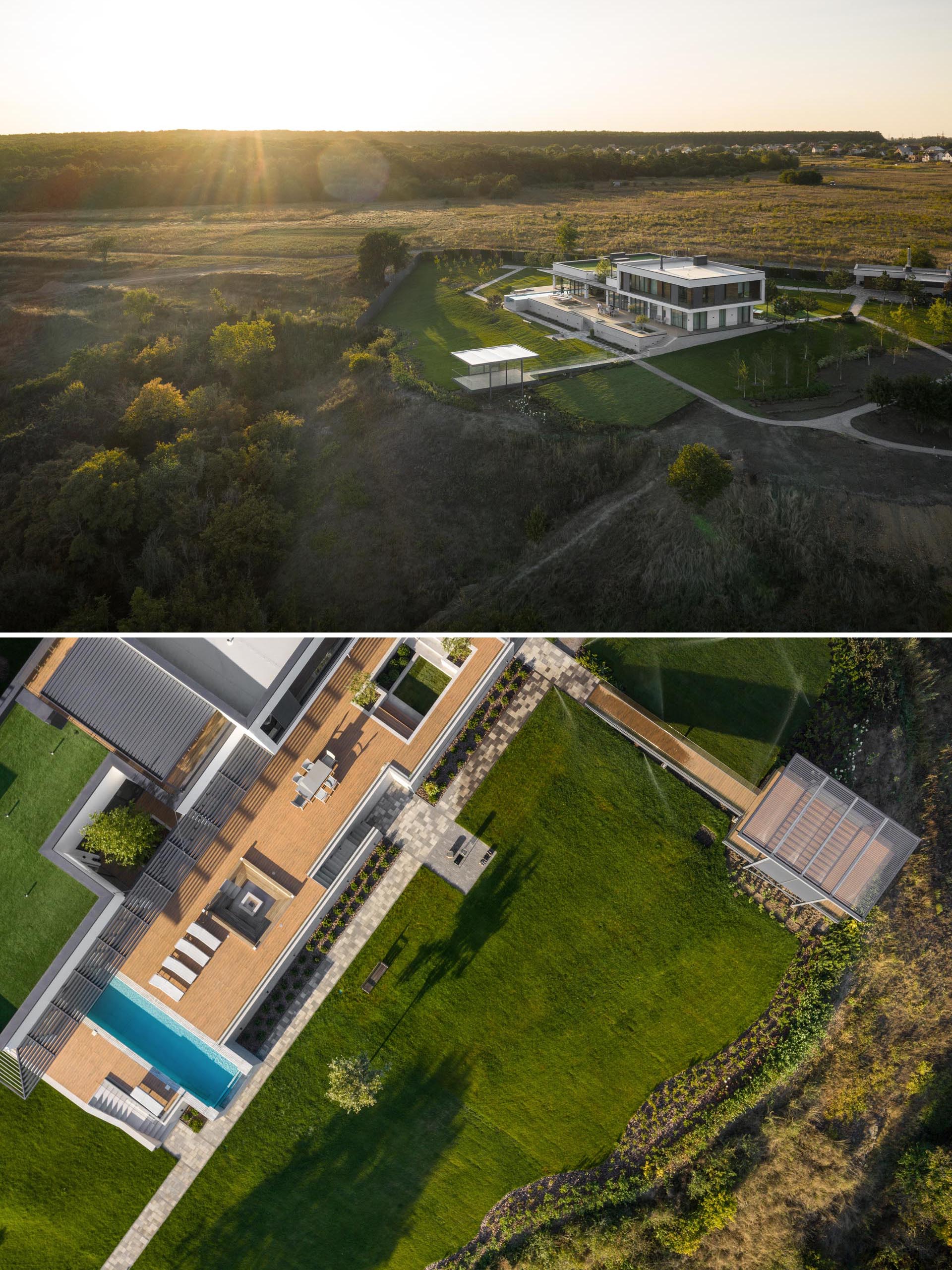 The house has been designed with two wings, which are divided by an atrium that has a family oak tree is growing. The Eastern part contains living spaces, a kitchen, and a wardrobe, while the Western wing has a spa zone and a pool.
There is a roomy terrace that's designed as a relaxing zone with lounges, a dining zone, and a small garden with trees, bushes, and a lawn.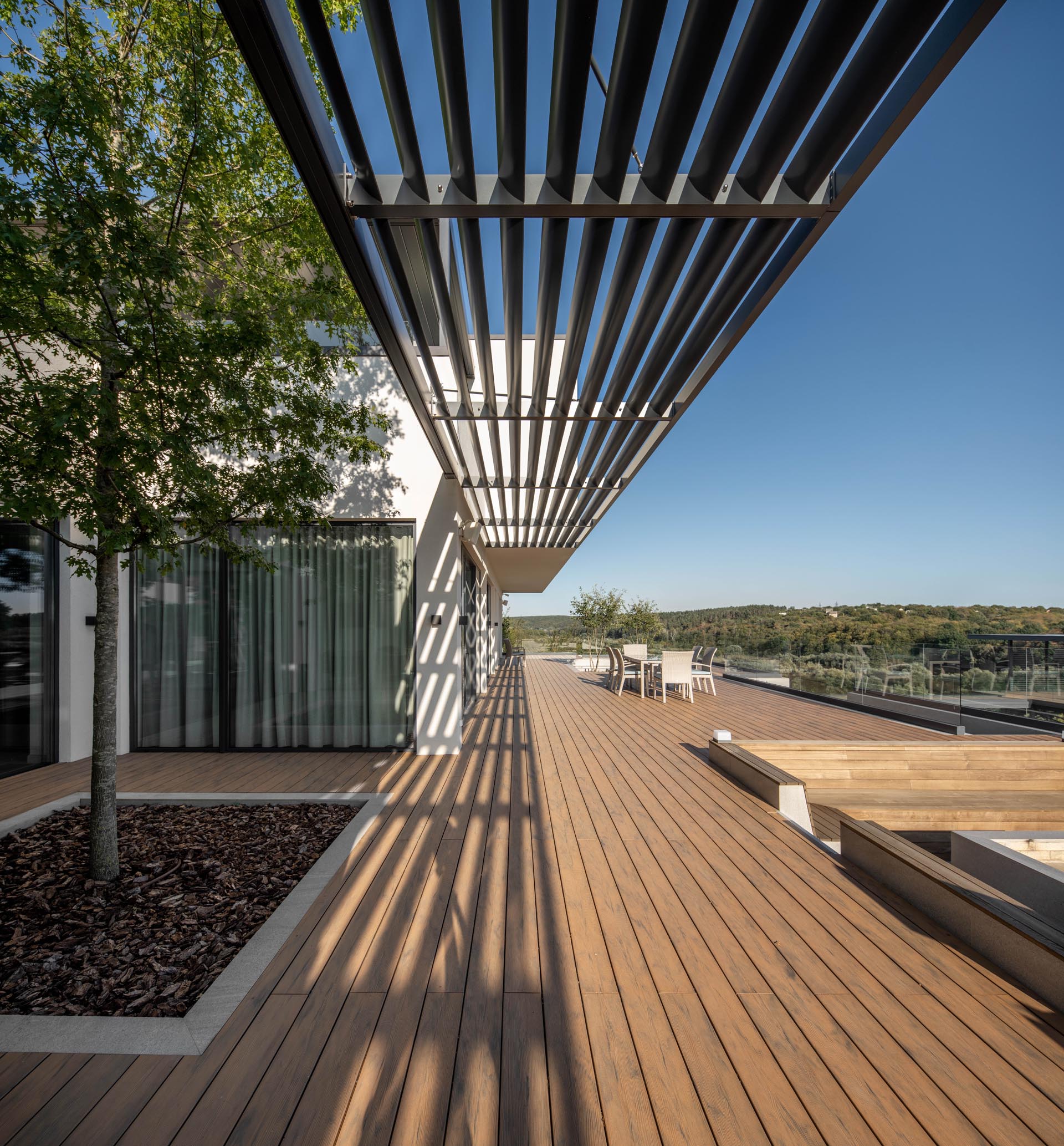 There's also a 49 foot (15m) bridge that leads out to a gazebo. This gazebo lets you feel like you're floating above the river and is a place for quiet relaxation.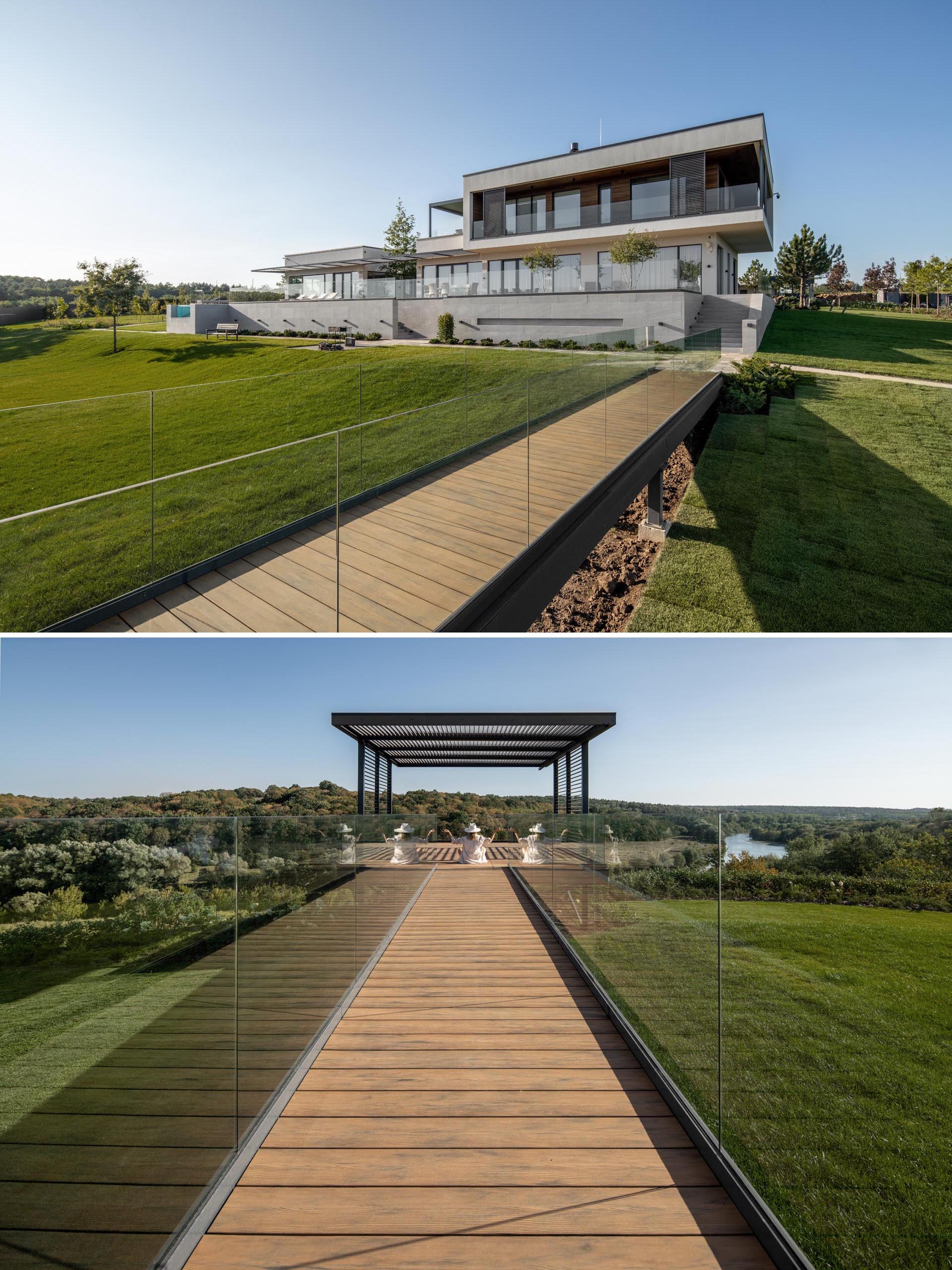 The 52ft (16m) long pool, which was designed to be used year-round and continues through to the interior of the home, includes a window at one end, allowing the user to admire the landscape from within the pool.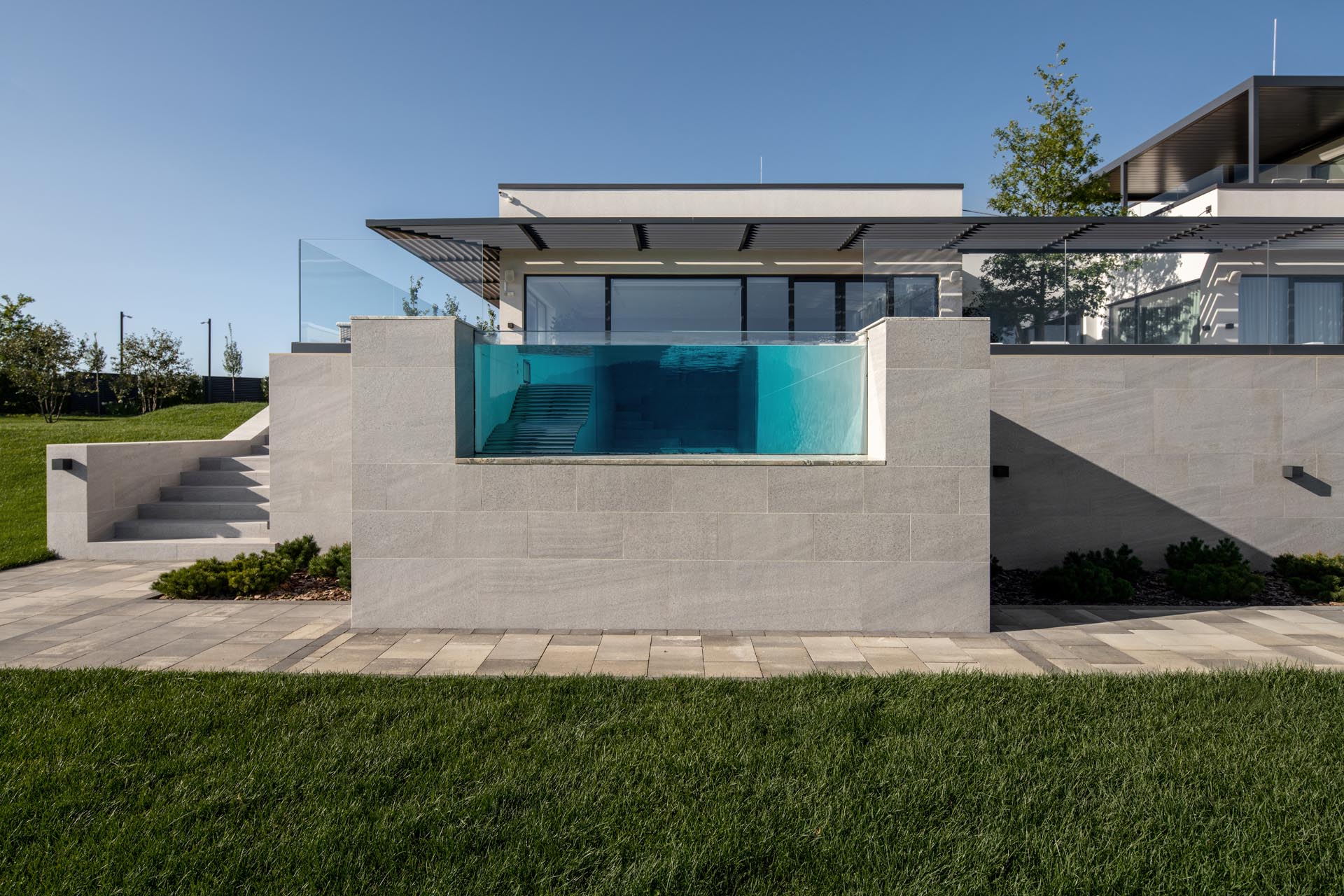 Inside, a gray color palette has been chosen, while in the living room, there's a suspended black fireplace and a sculptural lamp made from brass tubes whose design was inspired by wind chimes.
The custom-designed lamp was created especially for the house and during the design process, the pipes used were checked to make sure they did not make any sound if they touched each other.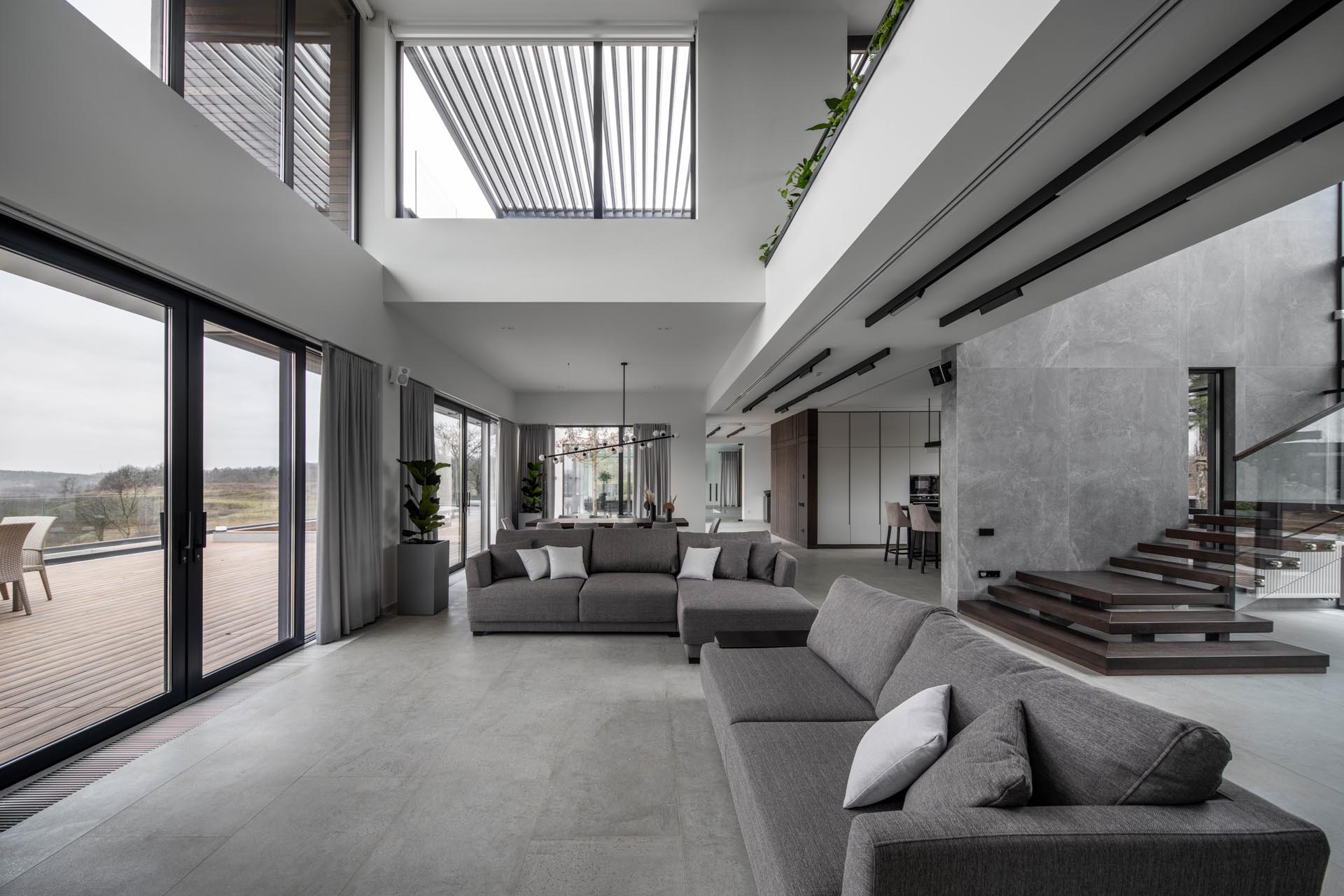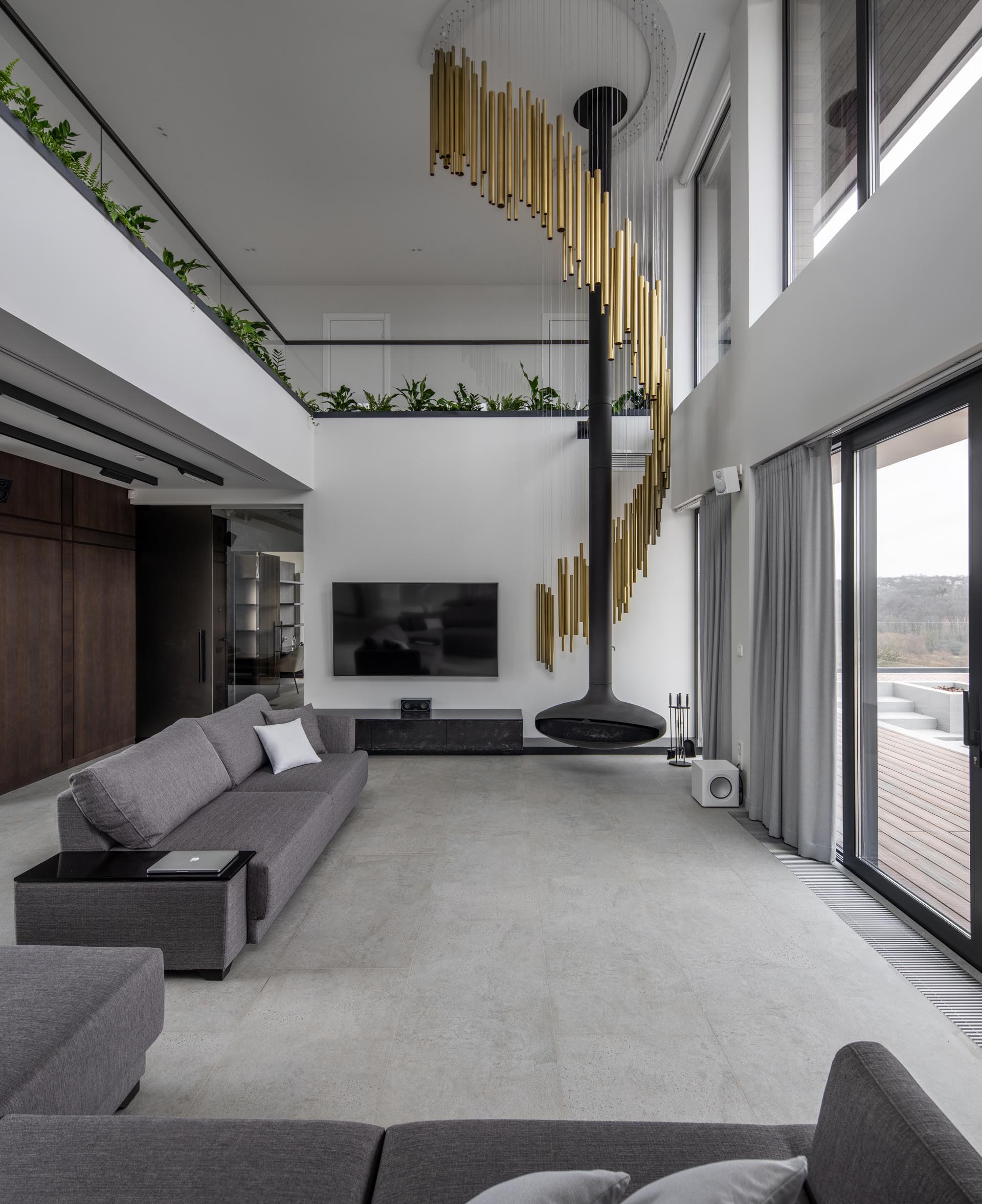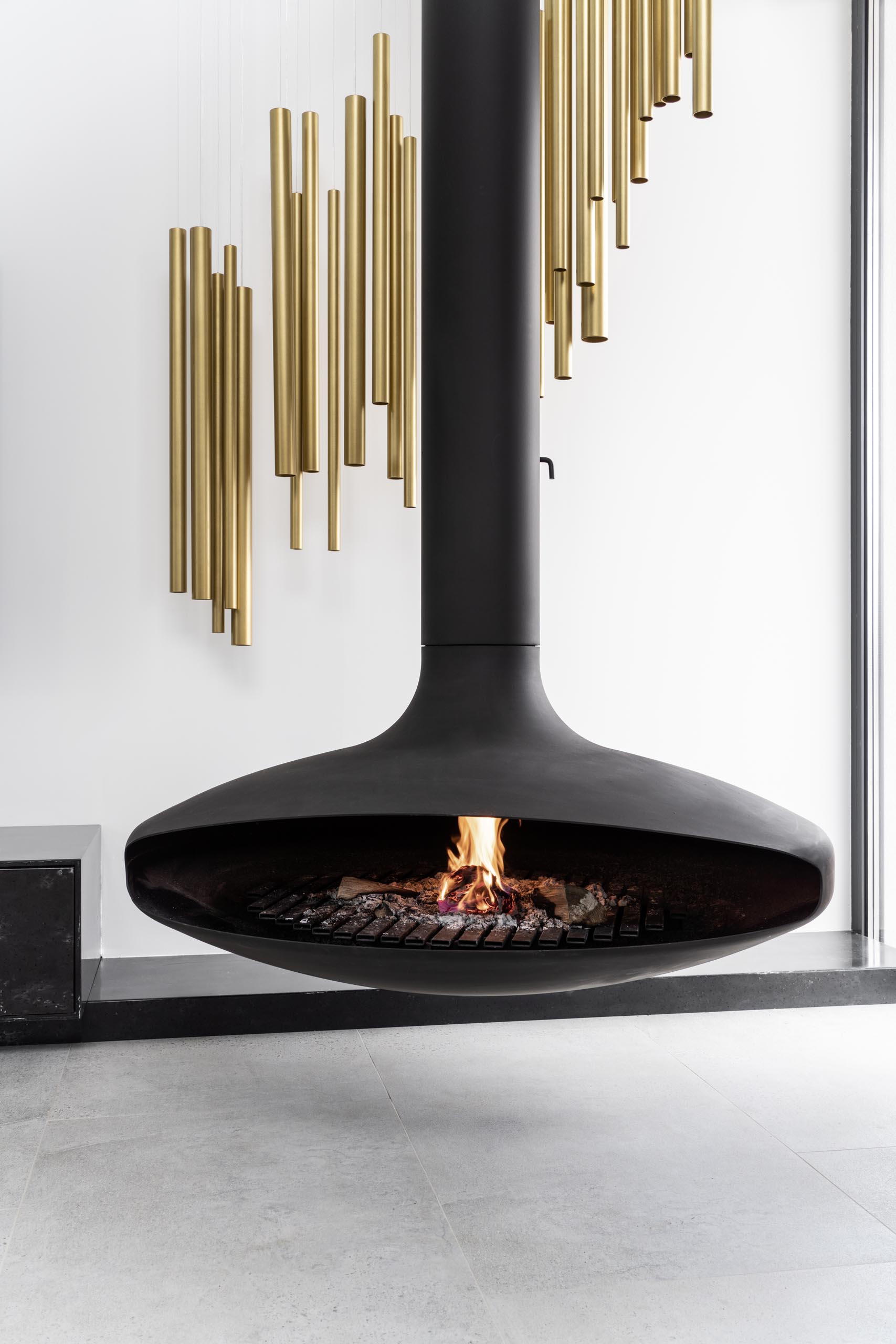 The minimalist interior is accented by plants, while the dining room is anchored in the open floor plan by a unique chandelier.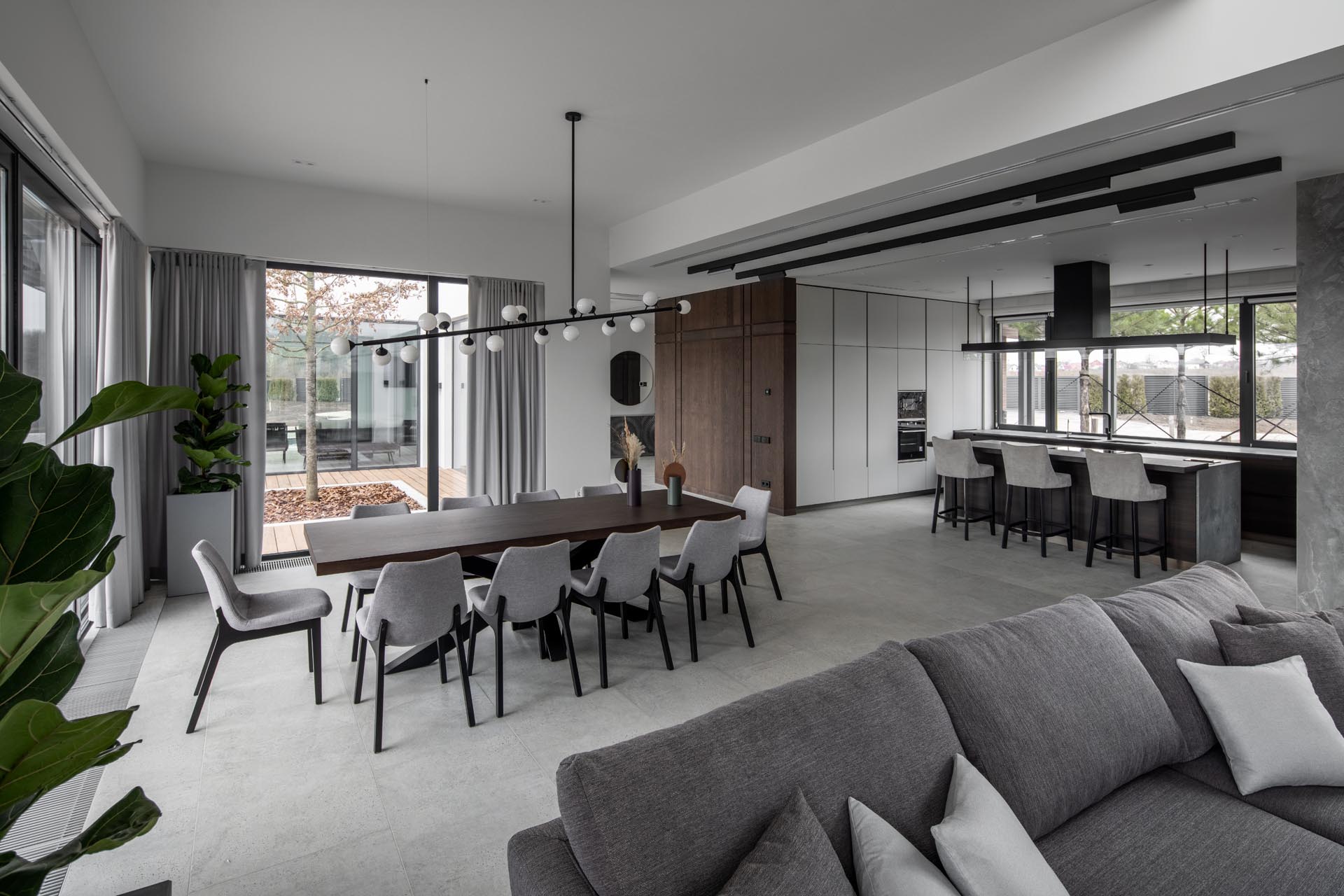 Dark wood stairs connect the various levels of the home.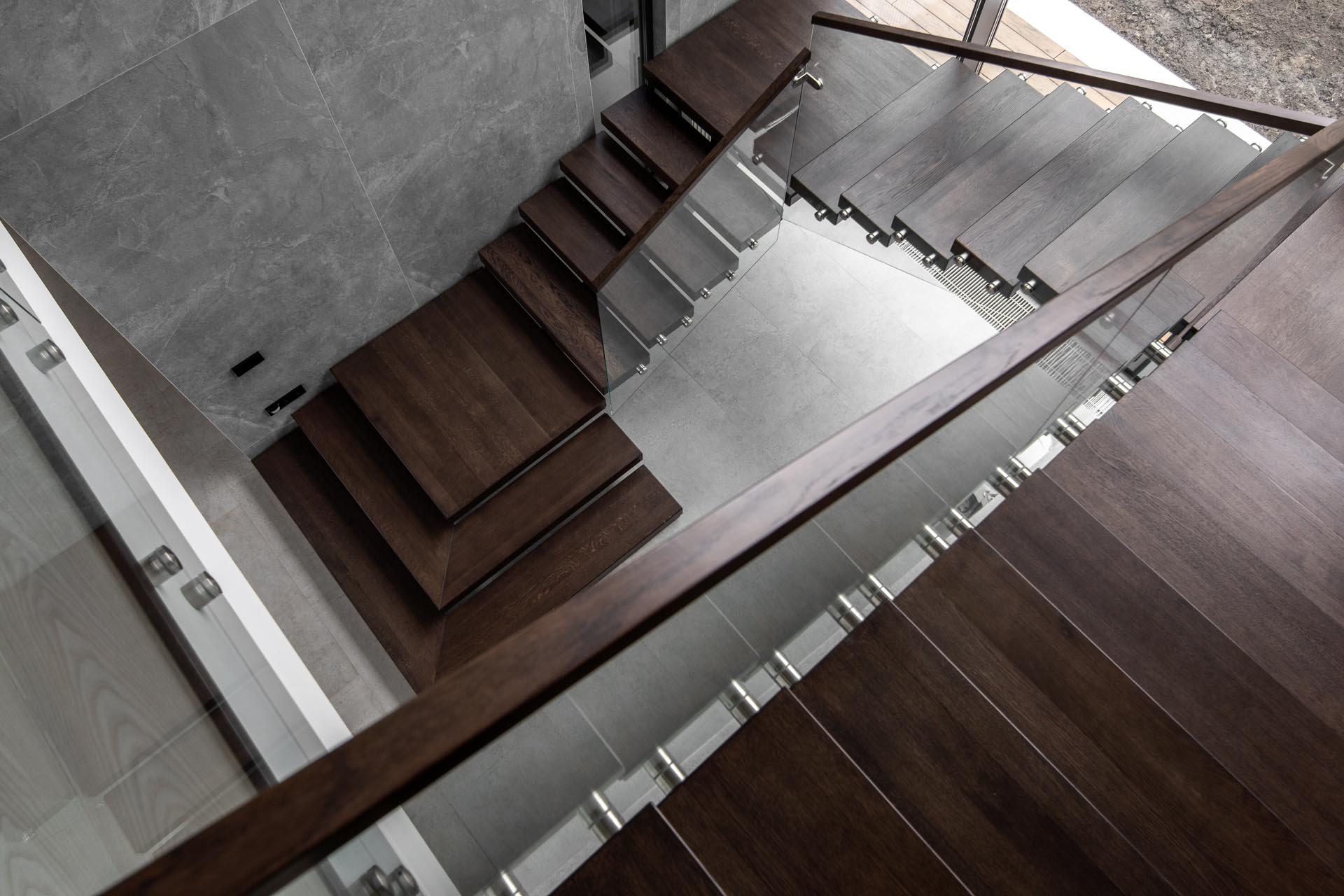 At the top of the stairs, there's an open walkway with a built-in planter that wraps around the upper floor. This walkway leads to the bedrooms, as well as a deck.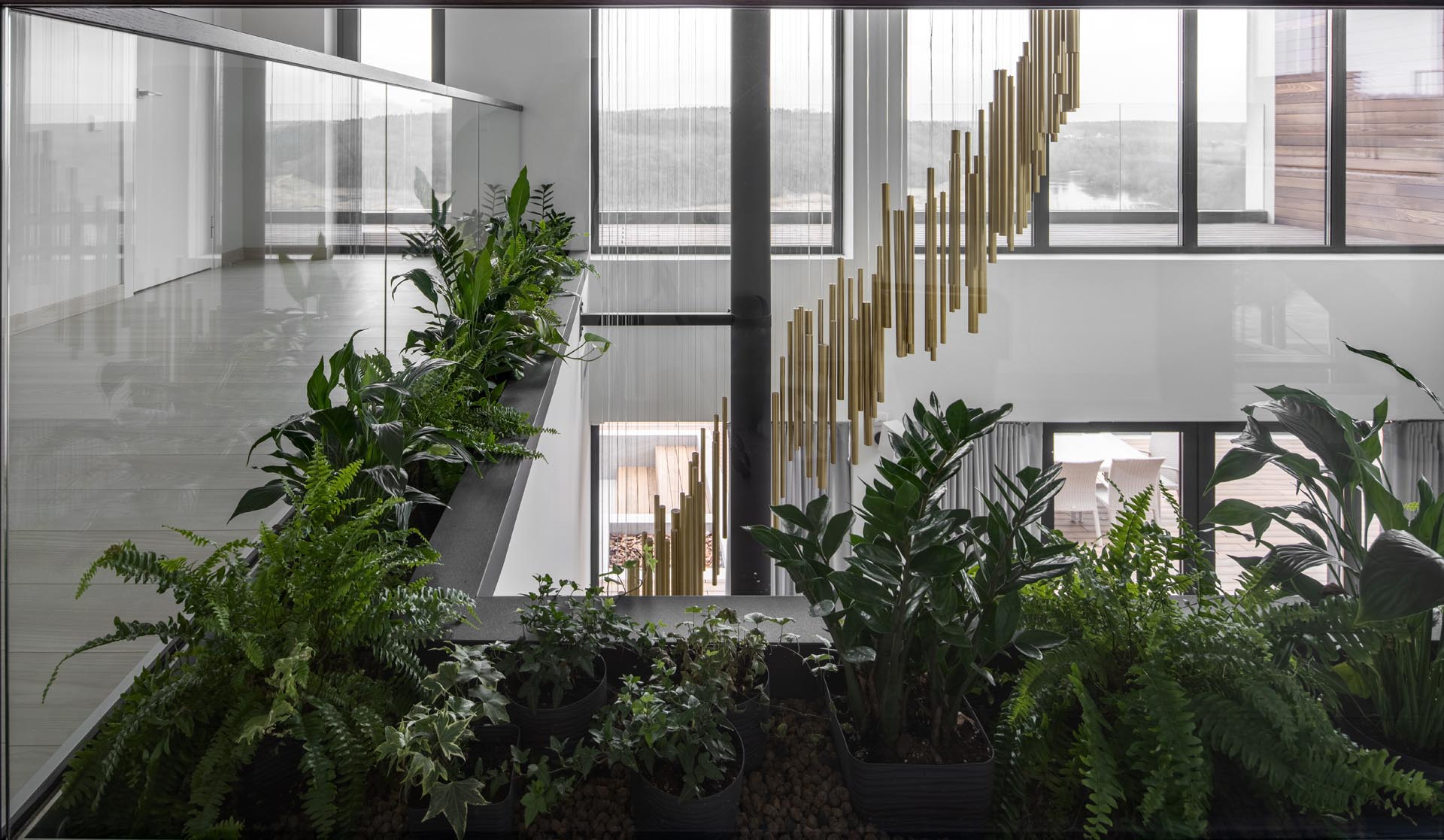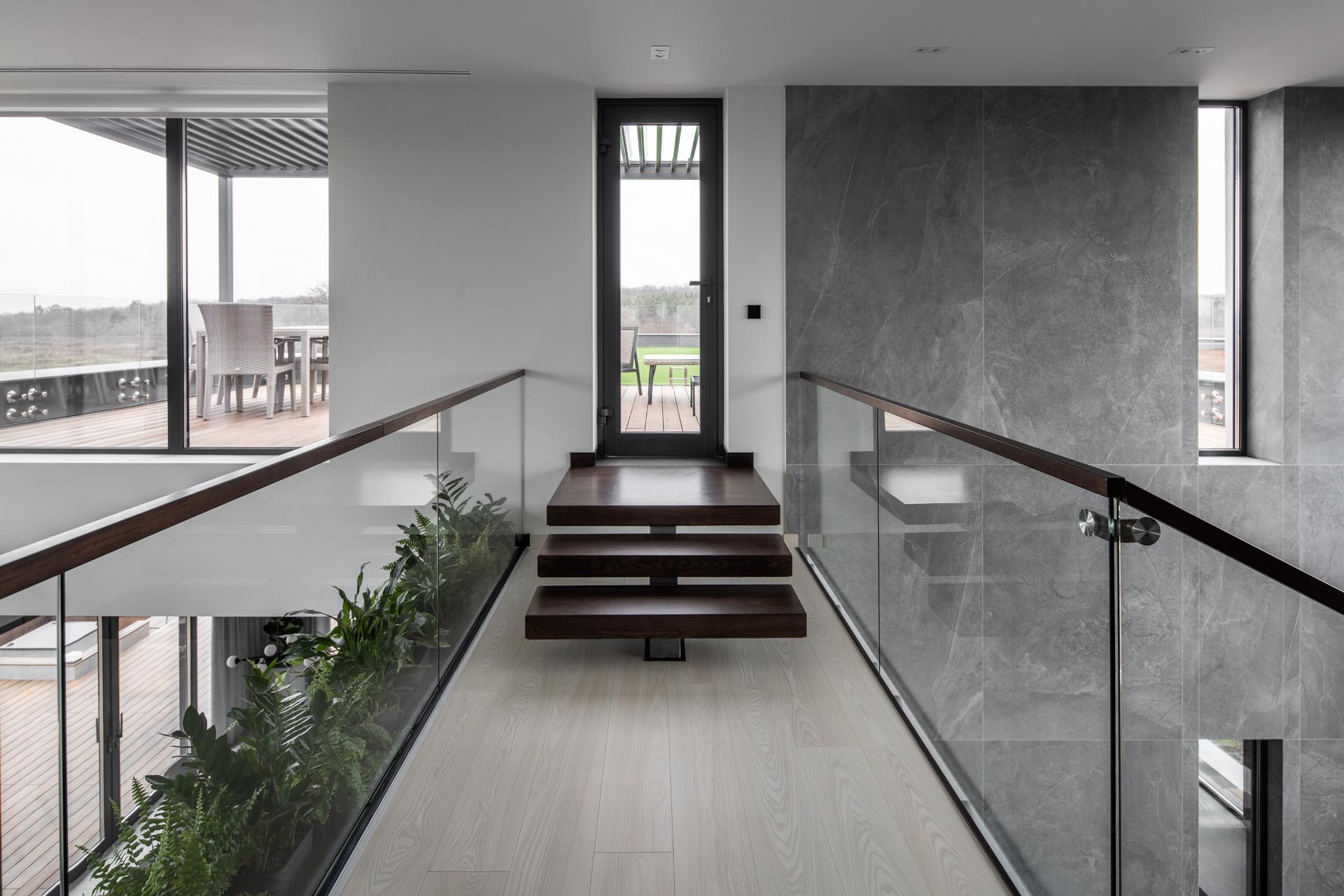 A home office has floor-to-ceiling windows and built-in cabinetry that incorporates a wood desk.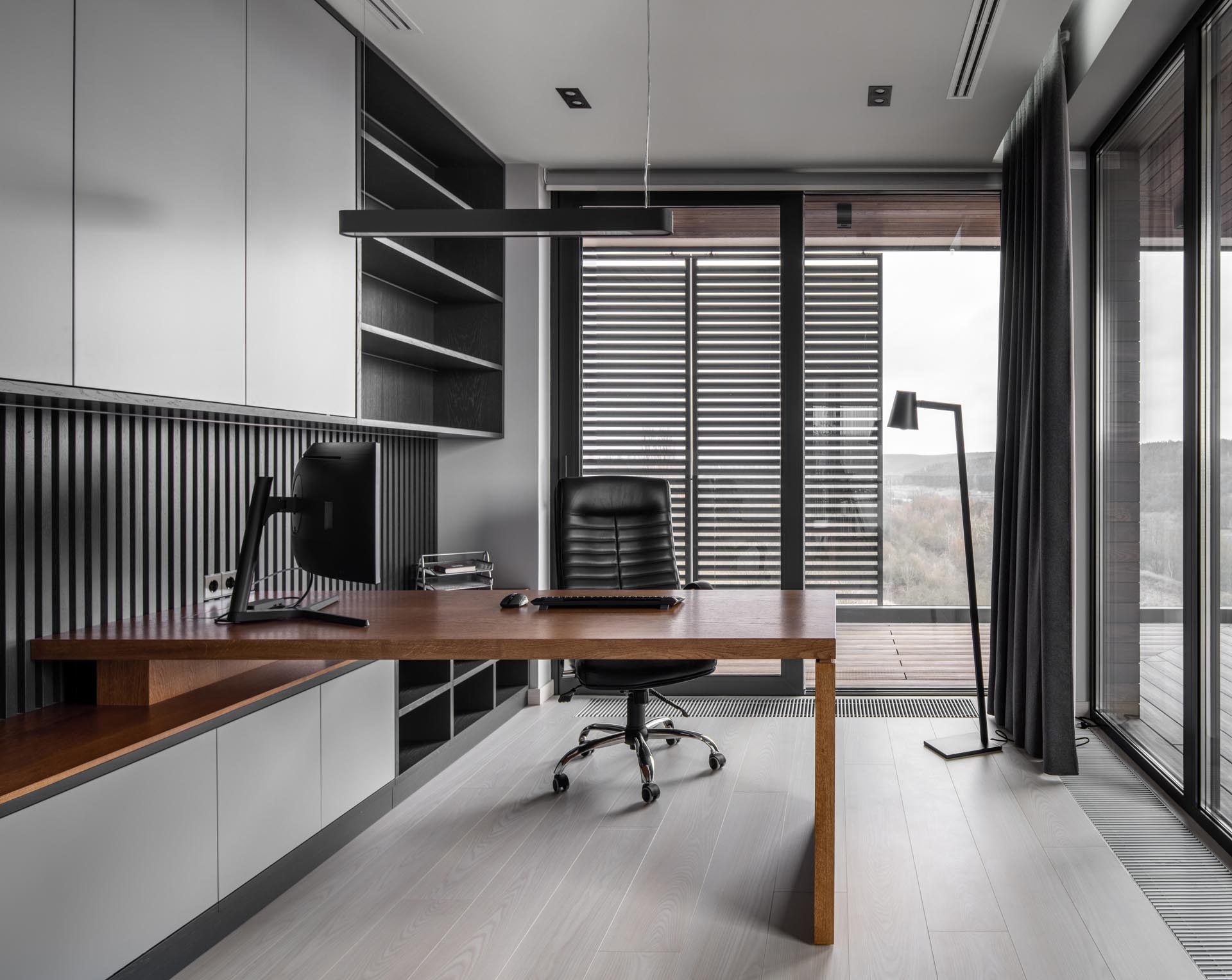 The design of the bedrooms throughout the house have all been inspired by high-end hotel rooms. They have a gray and beige color palette which helps to create a calm environment.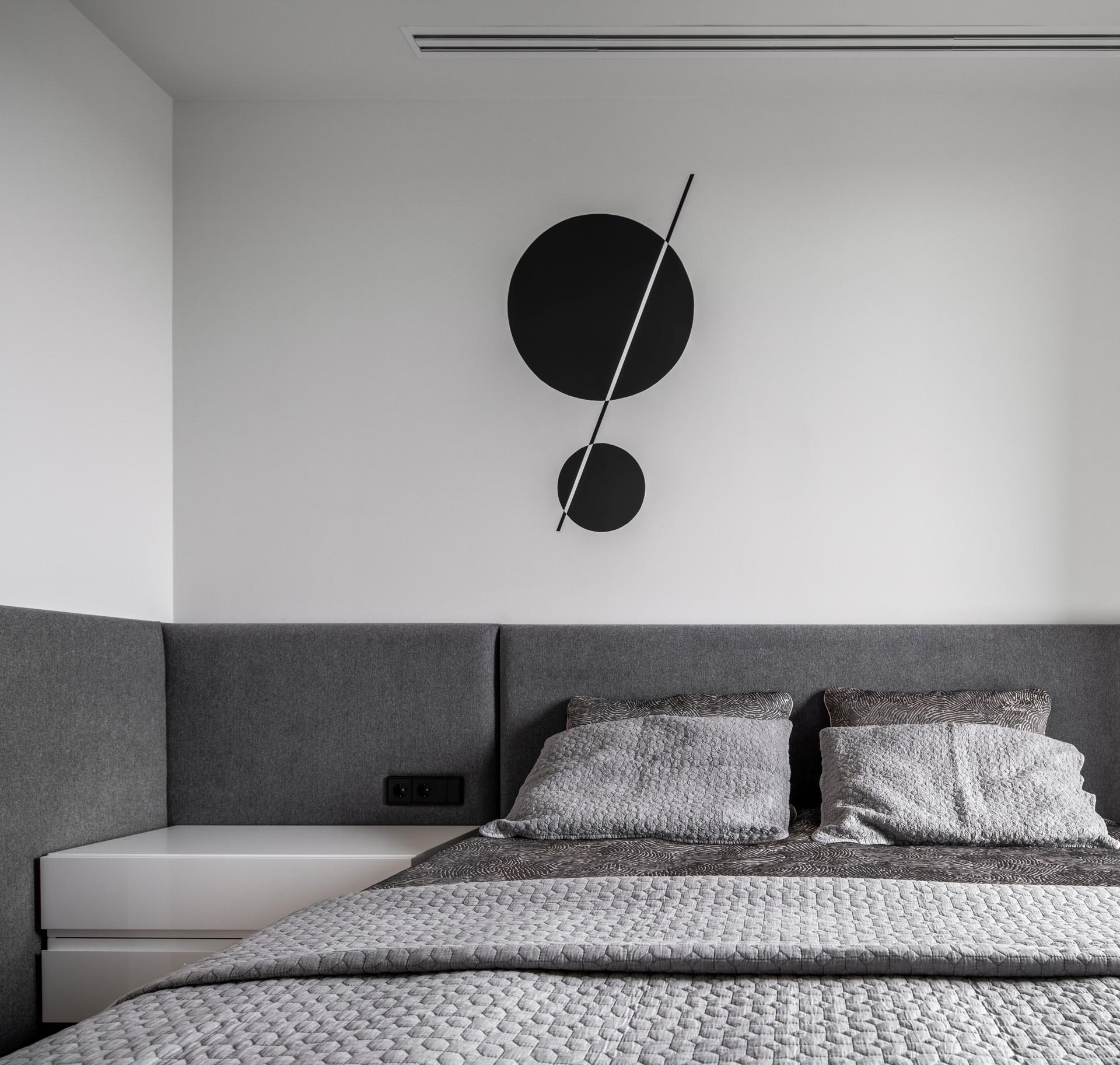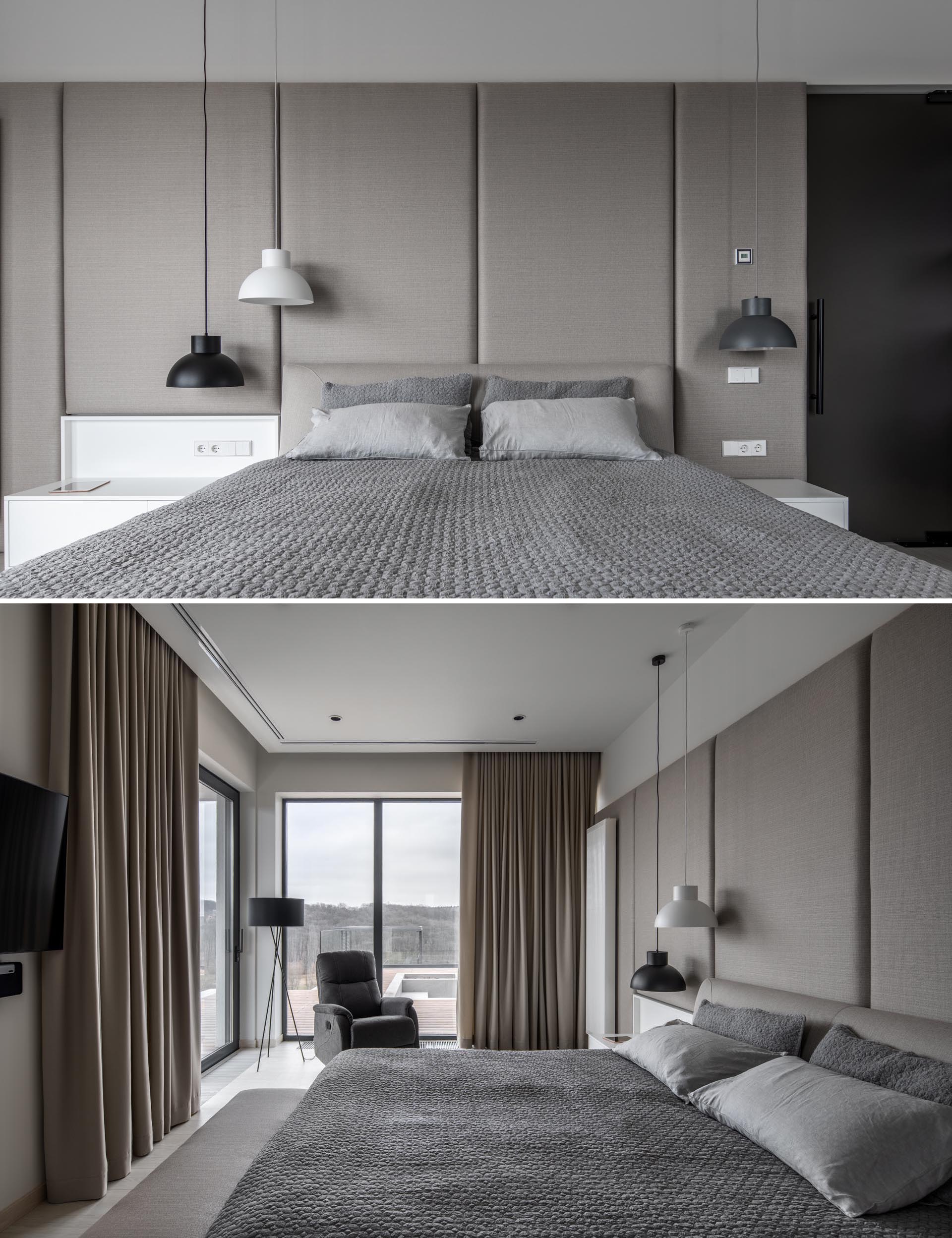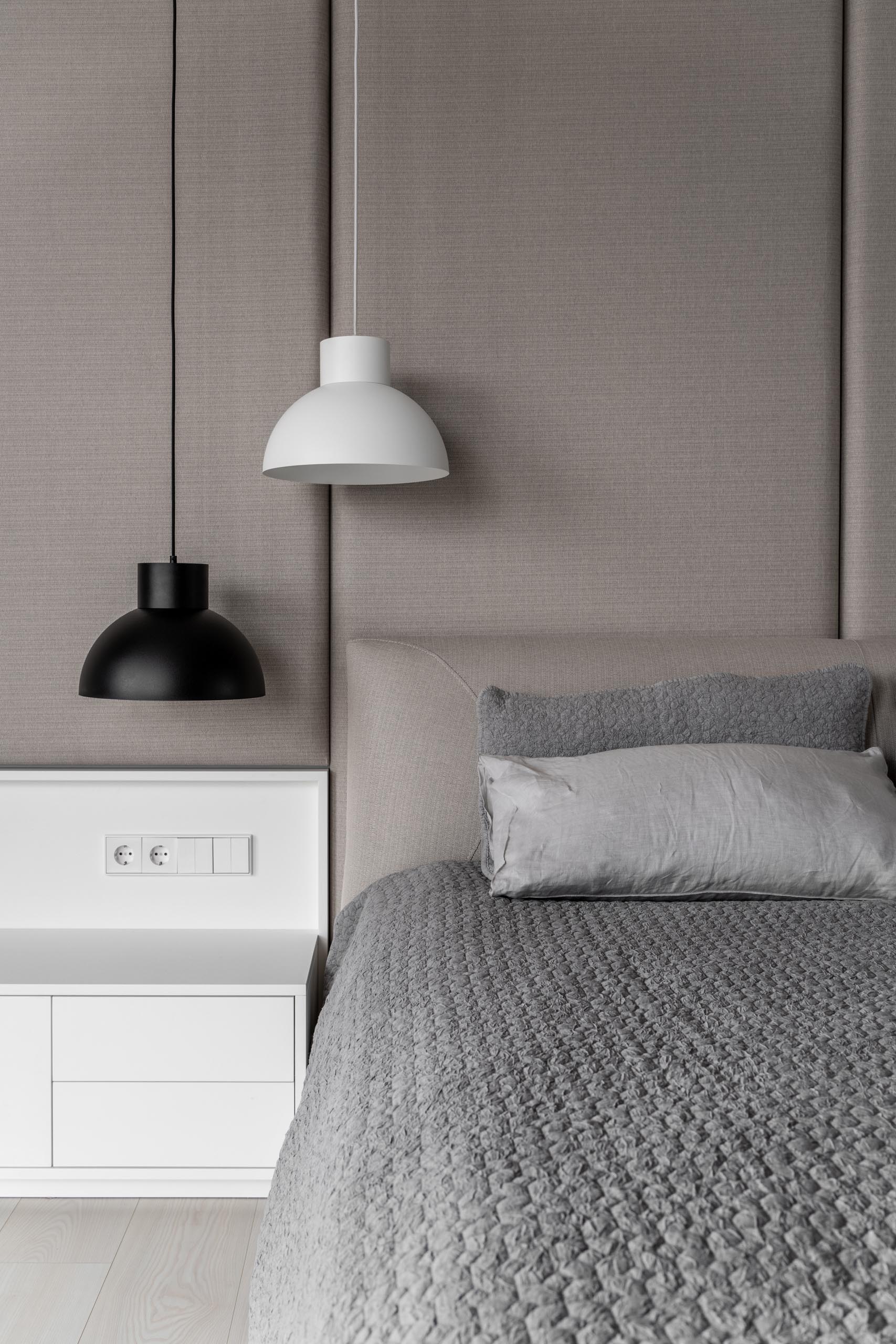 In the bathroom, a black vanity matches the shower screen frame and the hardware, while in the sauna gray stone has been used.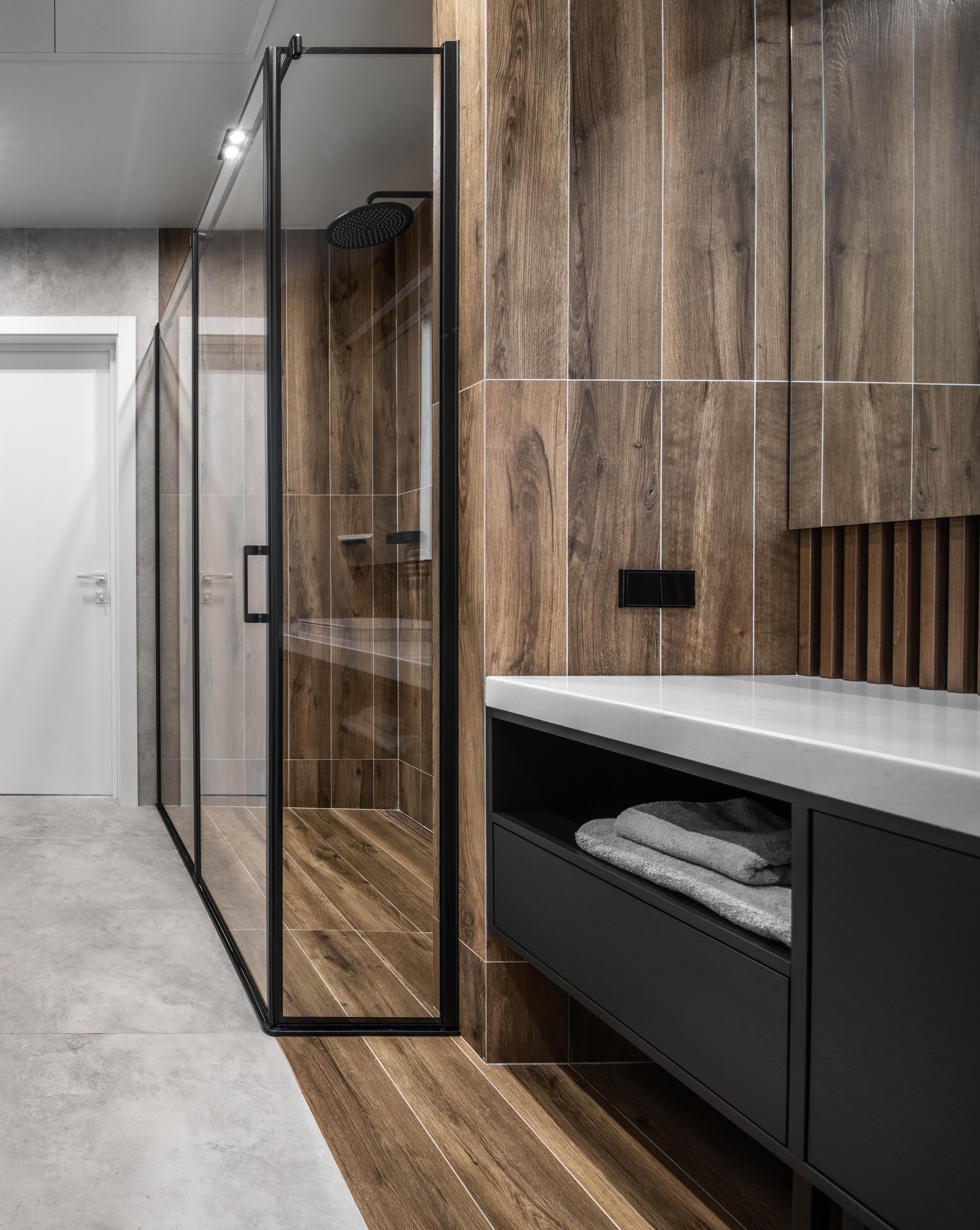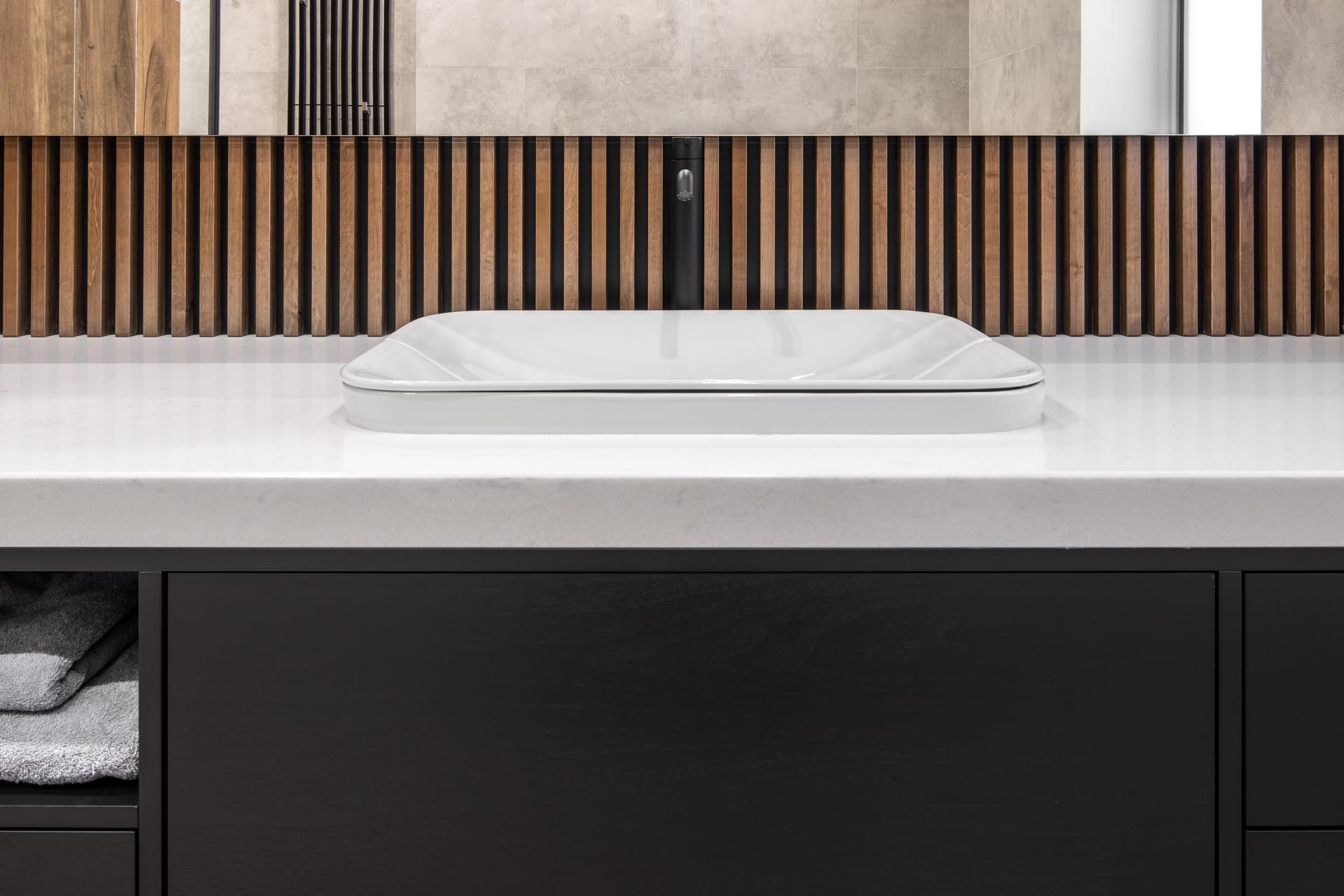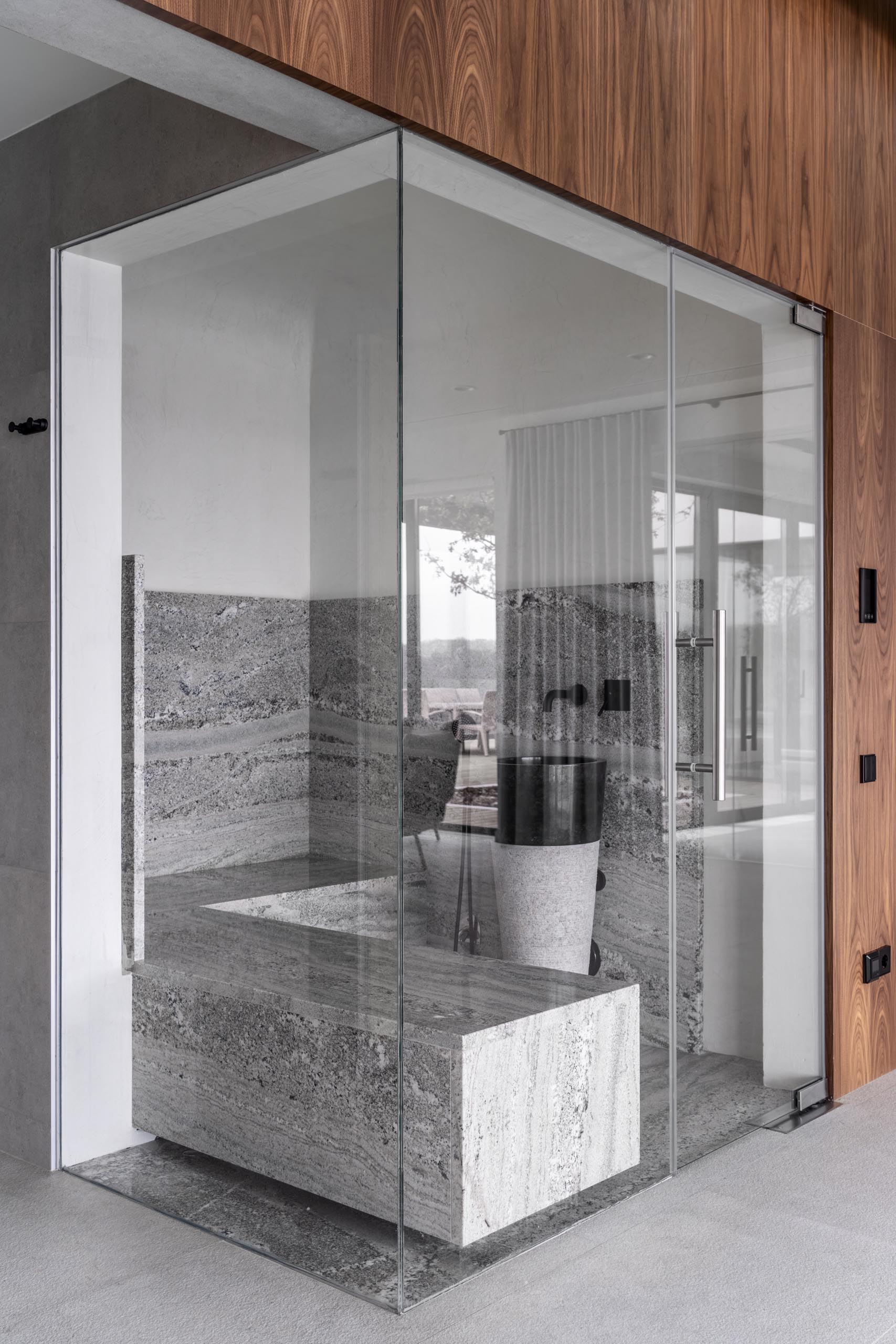 Here's a glimpse of the interior section of the swimming pool that travels through to the outdoors.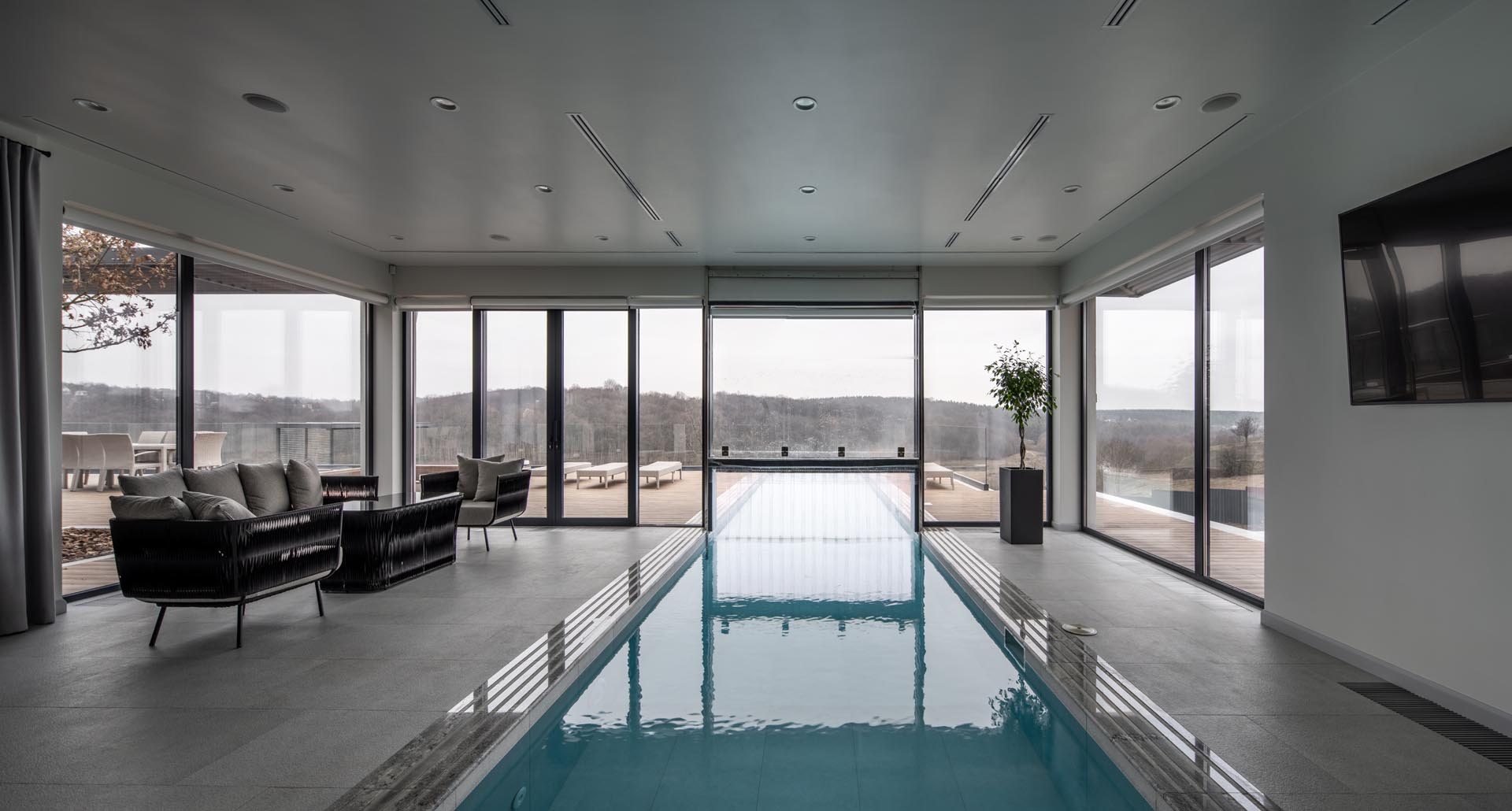 If you're interested in the layout of the house, here's the floor plan.