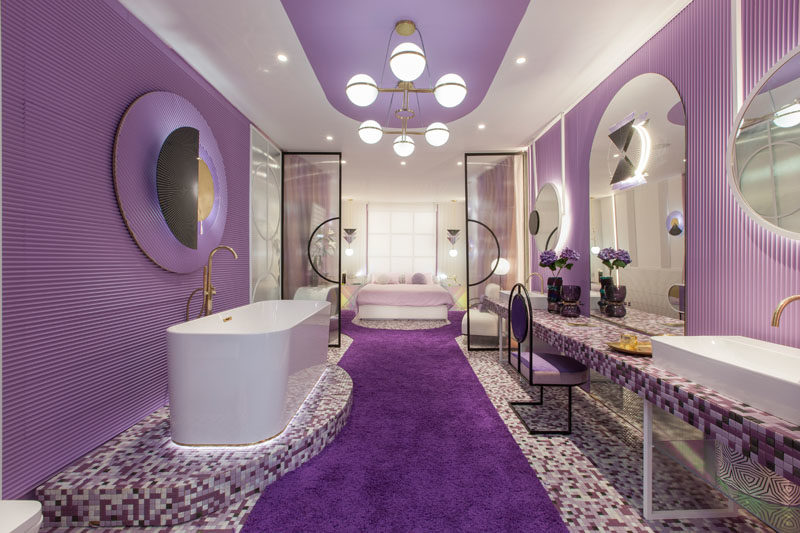 Nayra Iglesias of architecture and interior design firm In Out Studio, has recently completed 'Violet Bliss', a new hotel room concept that was recently shown at the 2019 edition of MARBELLA DESIGN.
When designing the space, the color violet was chosen as it represents the mixture of masculine with feminine (red and blue), and sensuality with spirituality.

The 322 square foot (30m2) suite is divided into two spaces, the bedroom and the bathroom. The bedroom features a backlit headboard, LACE-X bedside tables, and textured walls.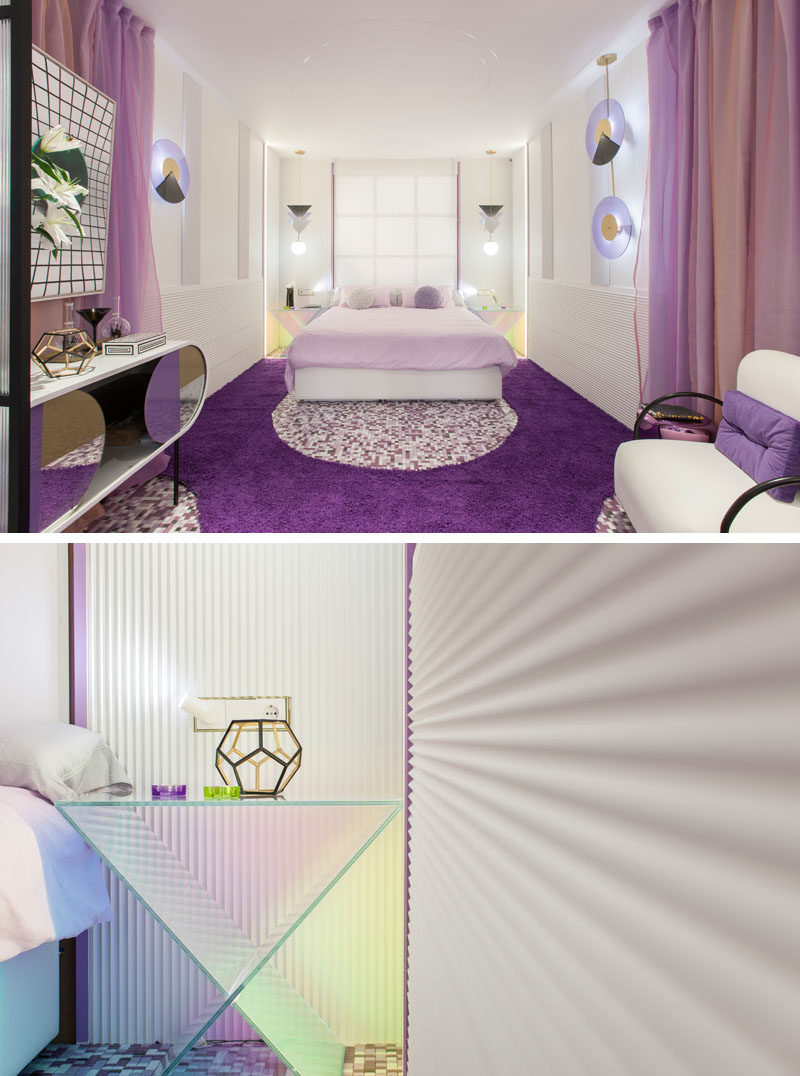 ---
The bedroom and bathroom are separated by delicate glass and metal lattices made by Veganox and Secrisa.
---
---
A mosaic vanity by Hisbalit sits below aluminum mirrors that are backlit to provide a soft glow and highlight the textured wall.
---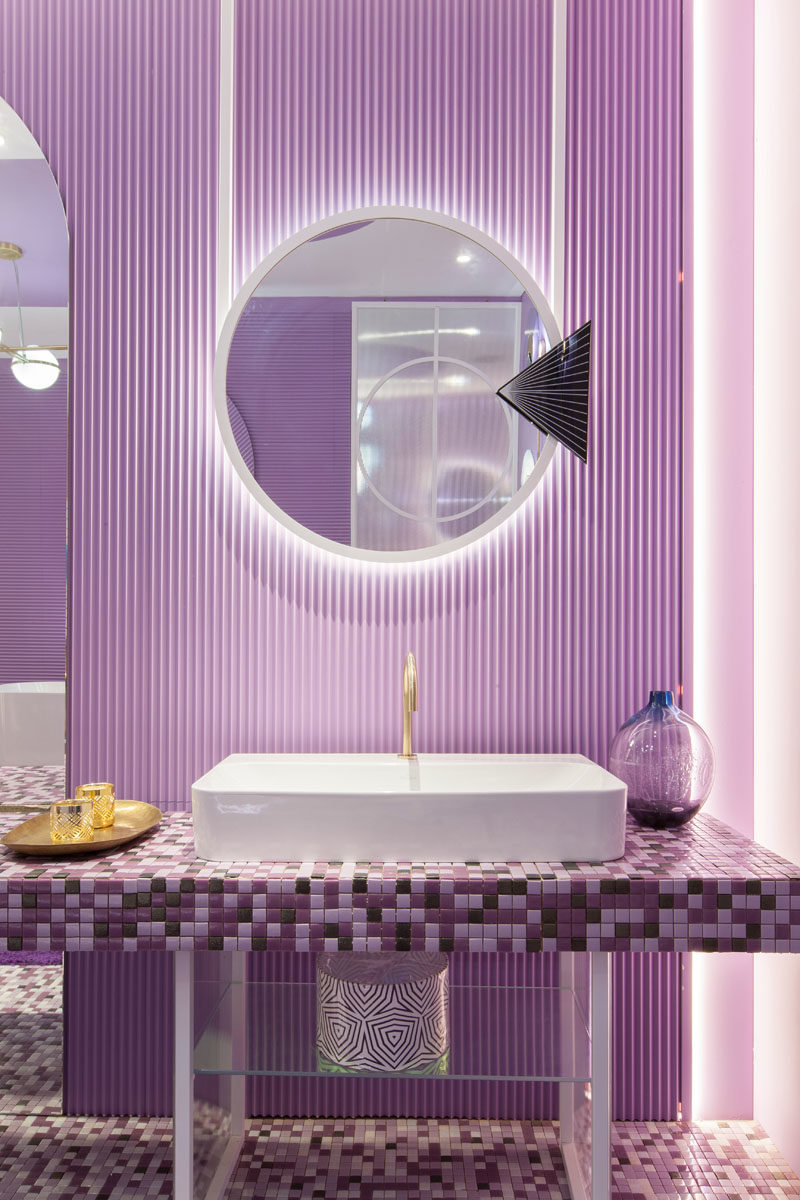 ---
On the opposite wall, there's a painting by Miguel Ángel Cardenal de Saisho, while a curved sideboard named 'EKLIPSE' was designed by Nayra Iglesias and produced by the Bedline Group.
---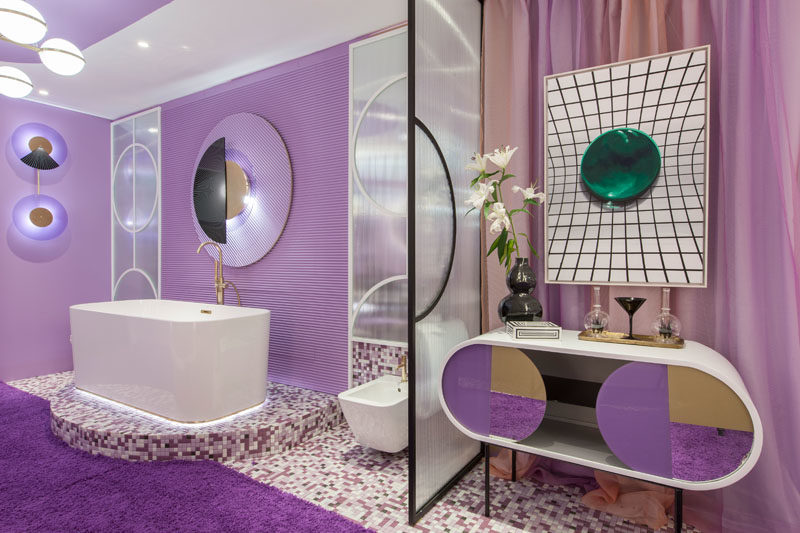 ---
The bathroom has been entirely designed with pieces from the Finion series by Villeroy & Boch, while the brass taps are from Oioli.
---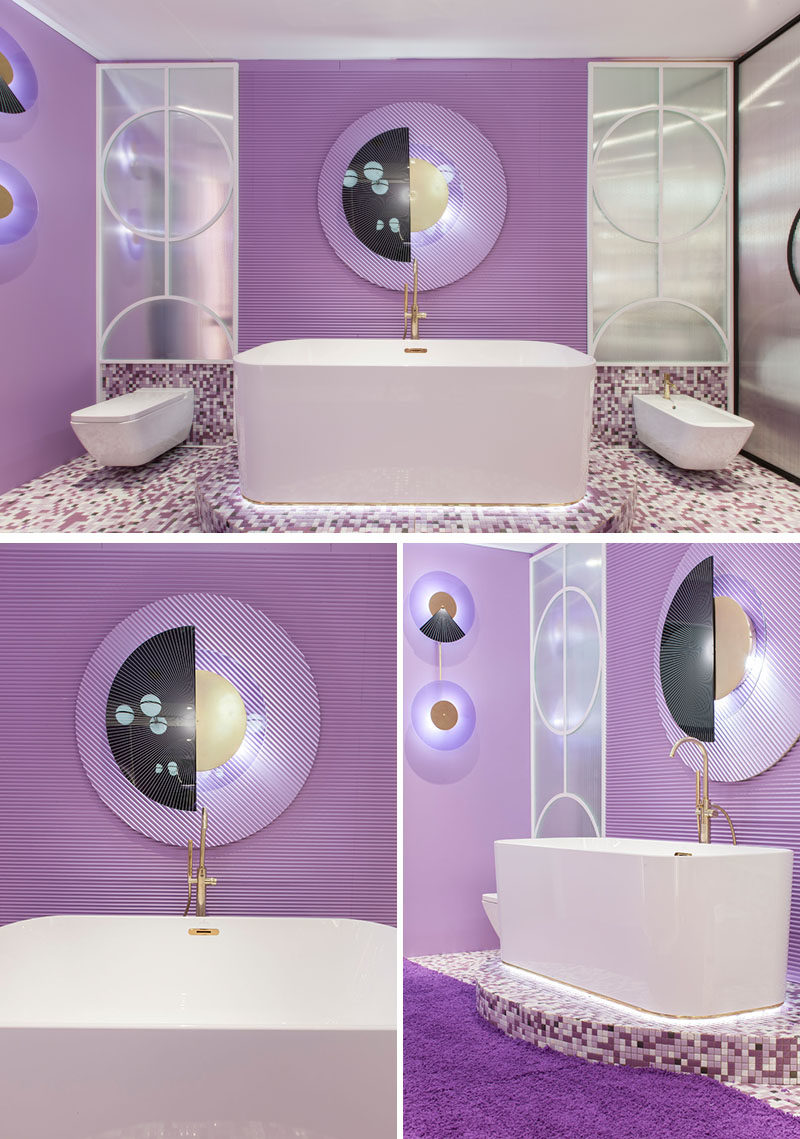 ---
As in all In Out Studio projects, the highlight of interior design is lighting. In this project they used recessed lighting and indirect light made with Xall's high-end product.
---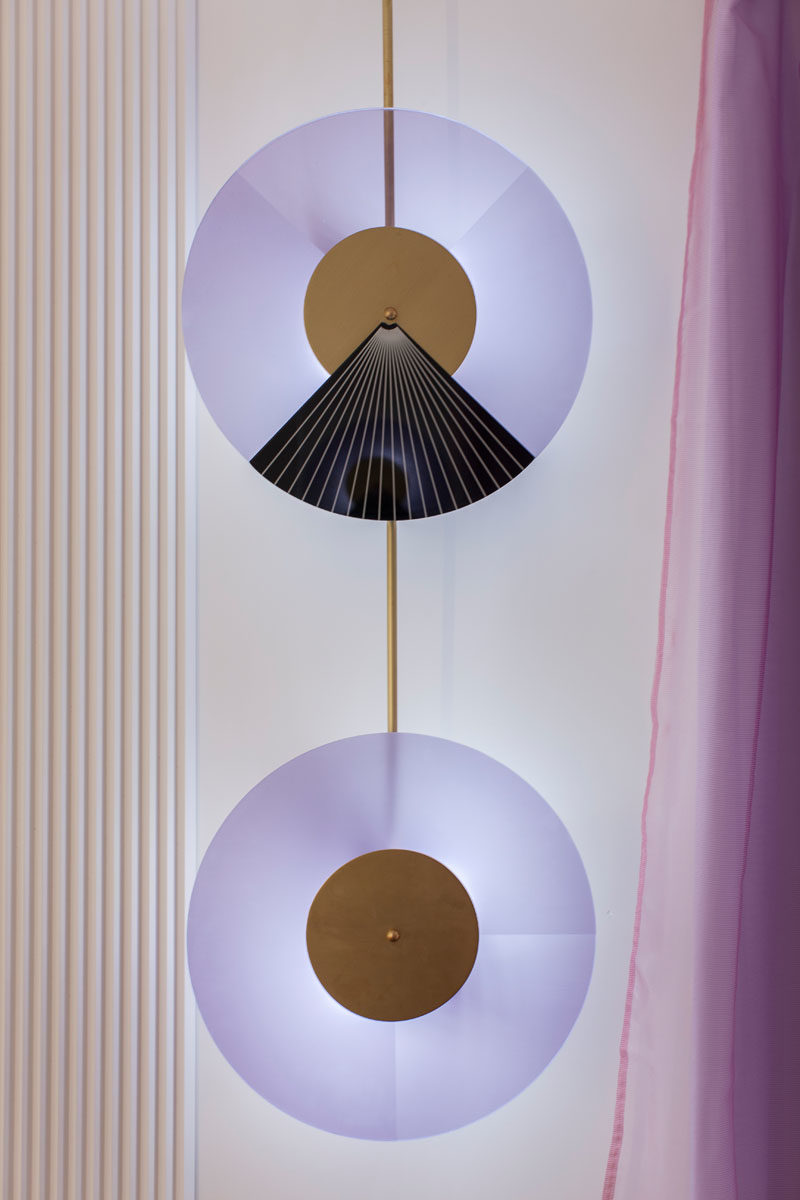 ---
They also used decorative lighting designed by nayra Iglesias and made in collaboration with Lueduo.
---
---
Get the contemporist daily email newsletter – sign up here