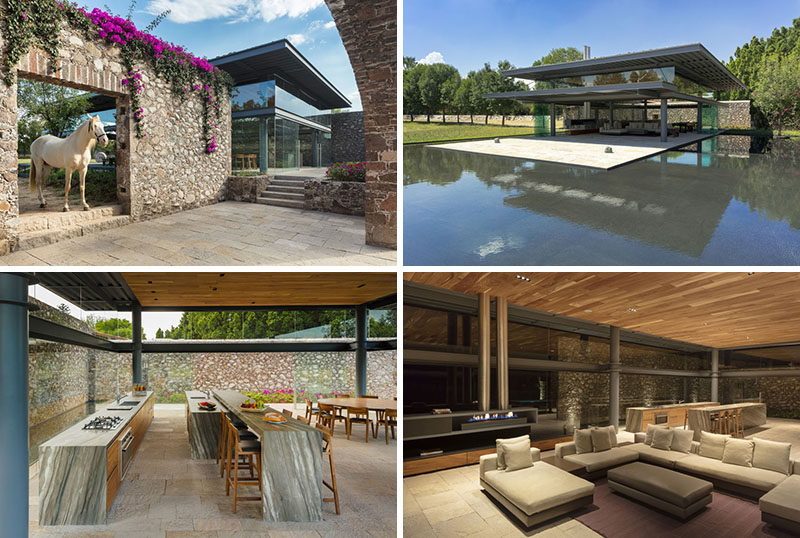 Grupoarquitectura have designed the Hacienda El Barreno Visitors Pavilion that sits among the old stone walls of a hacienda (estate) in San Juan del Rio, Mexico.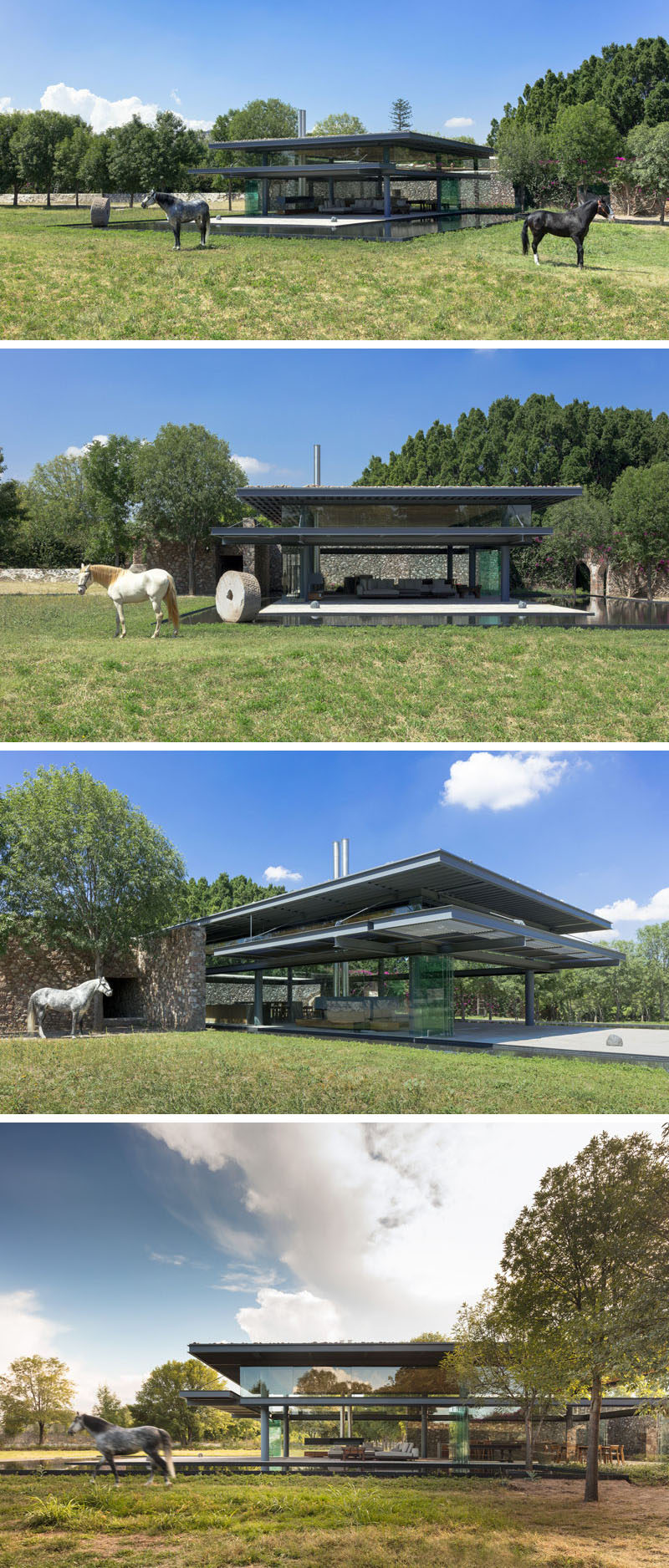 ---
The pavilion, used by visiting guests and for events, has a large water feature that reflects the architecture and almost surrounds it at the same time.
---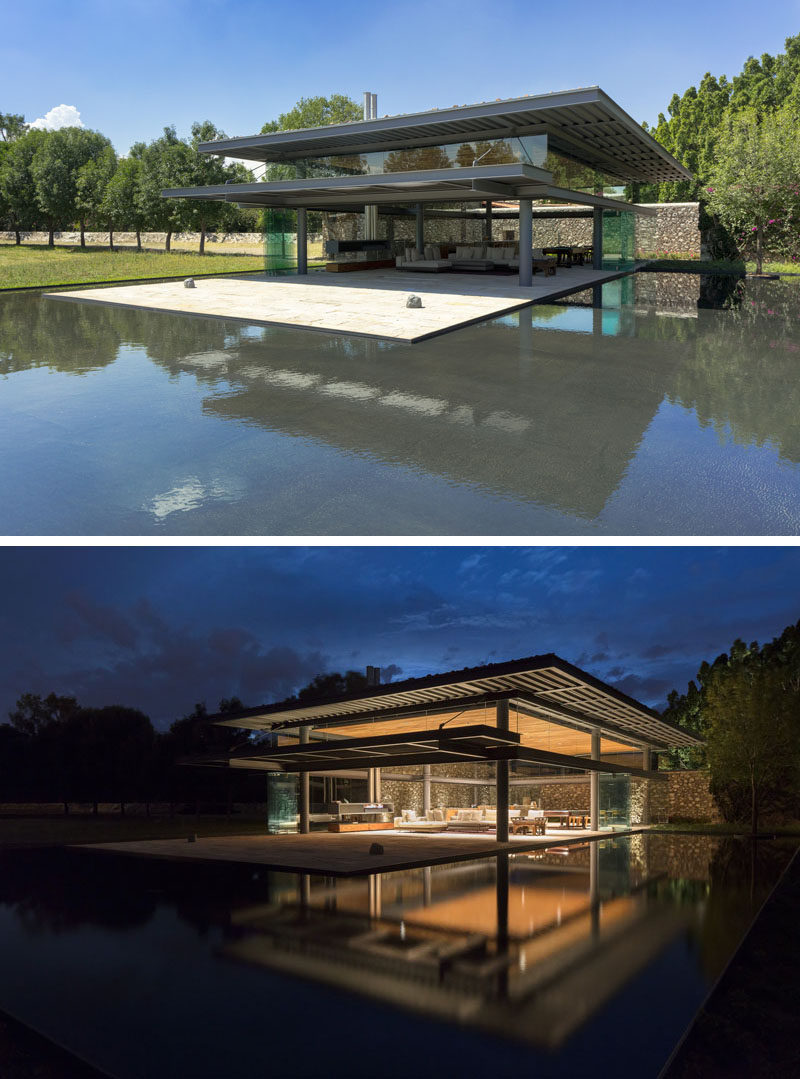 ---
The materials that have been used throughout the pavilion are metal, glass, stone and wood. At the entrance to the pavilion, you are greeted by stone walls and large sliding glass doors.
---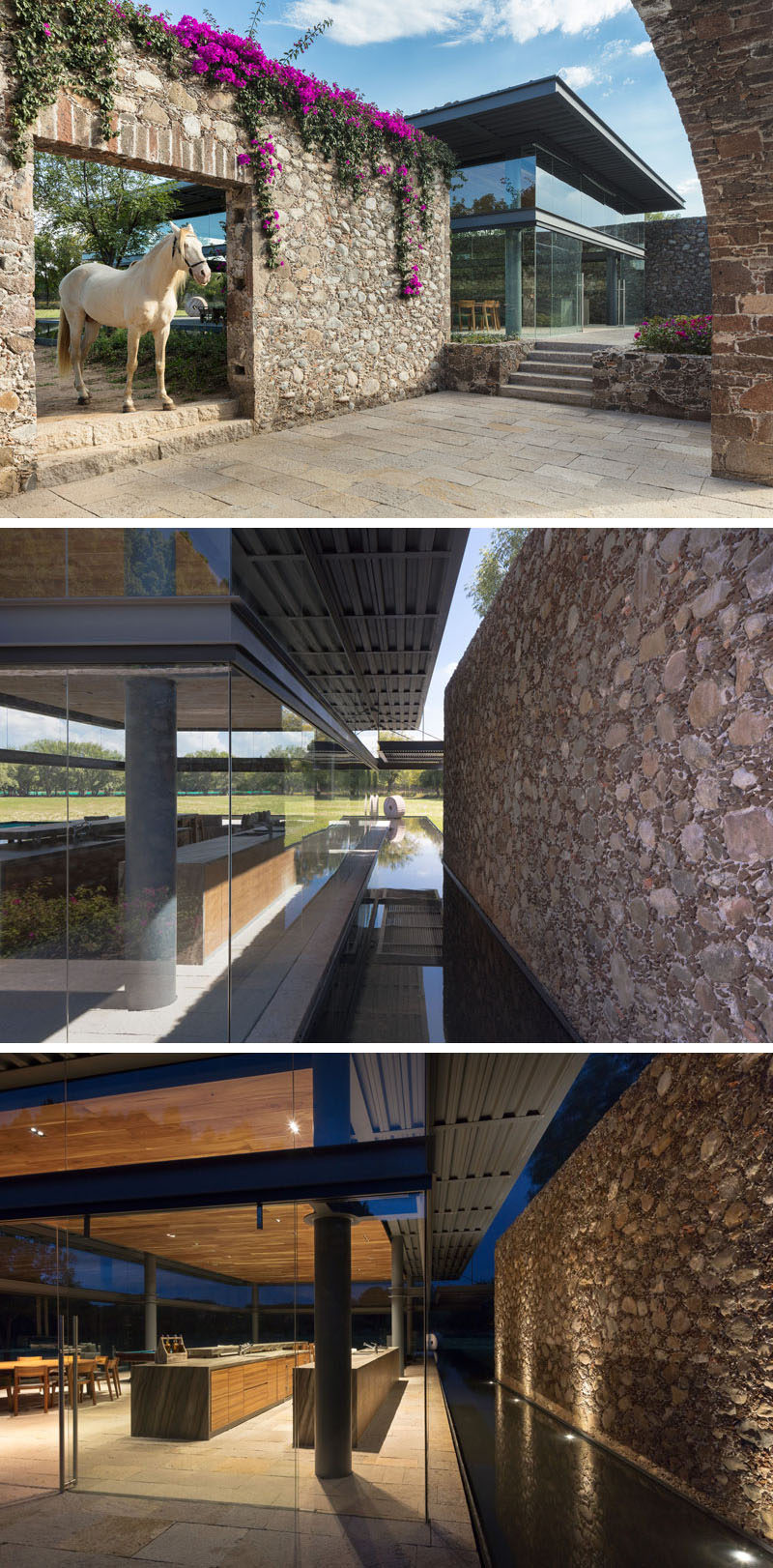 ---
Once inside, there's a kitchen to the right with an oversized island covered in stone, and on the left is a round wooden dining table.
---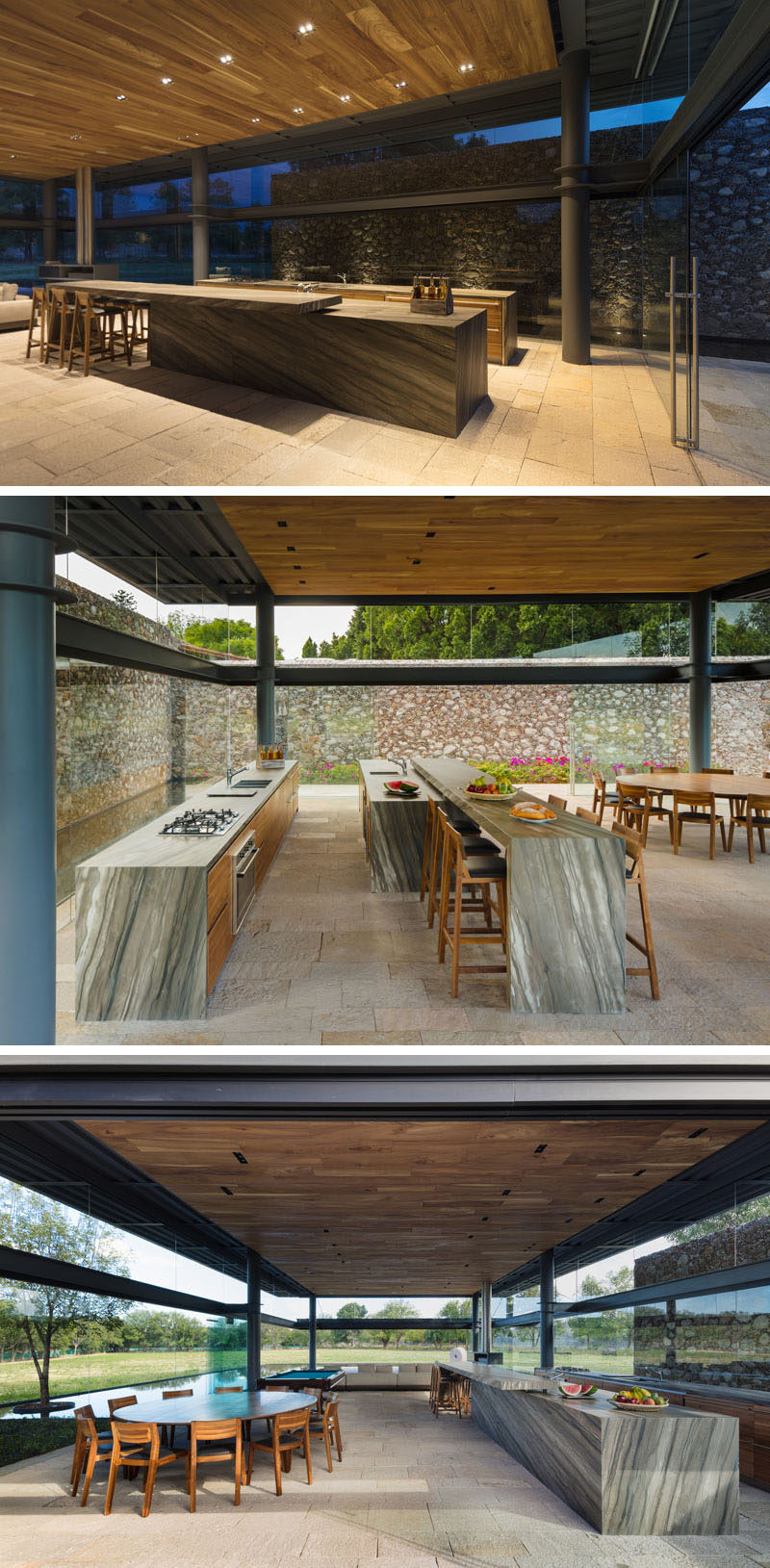 ---
A large living room with a fireplace also shares the space before opening up to a patio with uninterrupted views of the field.
---