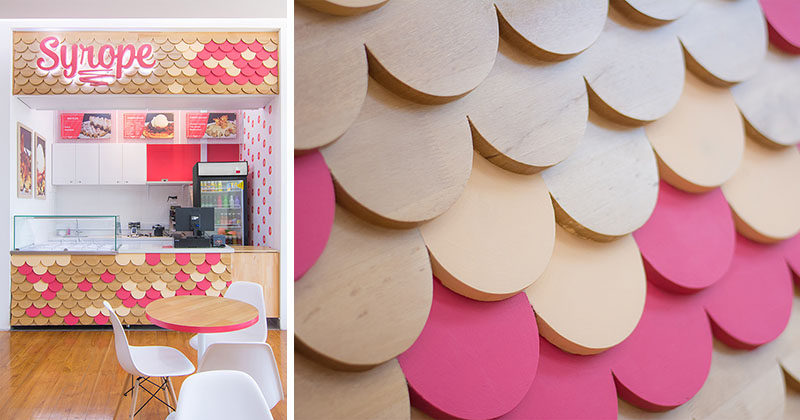 Design firm Blaster Diseño, together with branding company CBW, have created a storefront for Syrope, a waffle company with a location inside the Premium Plaza Shopping Center in Medellin, Colombia.
The bright and colorful design features a textural scalloped facade made from wood, with some of the pieces painted pink to match the logo, while the remainder of the storefront is white with just a few touches of pink.

---
The logo stands out from the wood facade by being slightly raised, while hidden lighting helps to highlight the business name and make it stand out.
---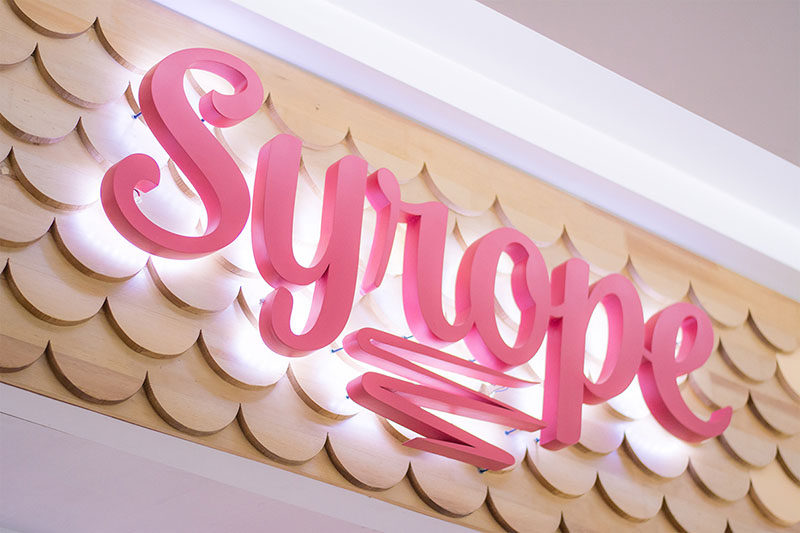 ---
The furniture that sits next to the store also has the same elements of pink, wood and white, that ties into the scalloped facade design.
---